Why President Trump Should Reform The Family Court System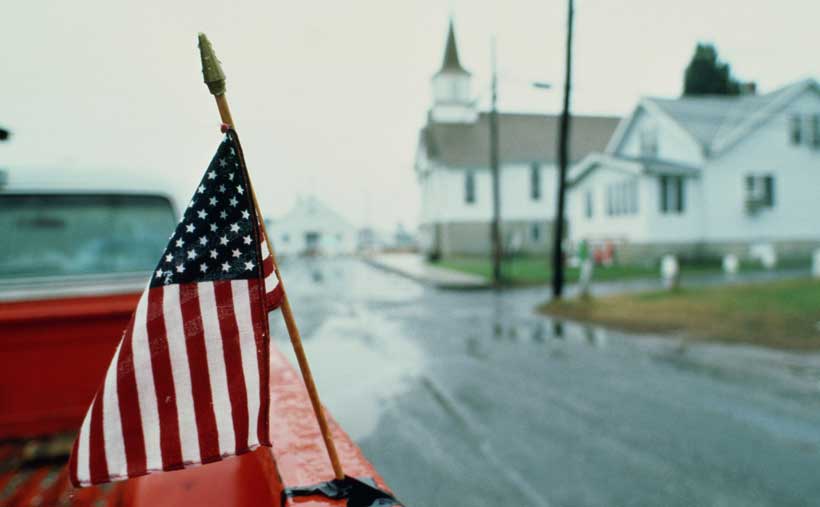 Now that the Trump Administration has successfully prepared, filed and achieved historic criminal justice reform, something which his predecessors could not get done, or even made worse such as with Joe Biden and Bill Clinton's cataclysmic Violent Crime Control and Law Enforcement Act of 1994 ("VCCLEA") often referred to as the "1994 Crime Bill," which illegally and unconstitutionally jailed or contributed to criminal records to 70 million Americans (more than the population of France), mass incarcerating 1/3 of all blacks, 1/6 of all latinos, and 1/10 of all whites in the United States, now is the time to also pass a comprehensive all encompassing family court reform act as well.
The American family court system is world famous for being one of the most cruel, catastrophic, abusive, arbitrary, and destructive forms of court ordered governance that the world has ever seen.
Rooted in such Hitlerian ideas such as "the best interests of the child" and "preventing domestic violence," which seem noble and positive on the surface, unfortunately it is the only court system which removes all constitutional guarantees of individual human and civil rights, usually from the father, as soon as he steps into the "family court arena."
The aforementioned Hitlerian concepts immediately subject a disfavored litigant of his/her 1st, 2nd, 4th, 5th, 6th, 8th and 13th Amendment Rights, within a closed "star chamber" court, without cameras or spectators allowed, completely and totally ripe for them to be plundered, abused, harassed, threatened, surveillanced, castigated, attacked, bankrupted, invaded and destroyed by all of the career members of this family court system – including the various "magistrates," judges, court officers, law clerks, child protective service workers, court appointed attorneys and "forensic experts," law guardians, and anyone else who can either make a buck or get even with one of the parties involved in fighting for his/her life, or that of their children.
It is no wonder that a great many conspiracy theories have emerged that to deposit someone within the family court system is tantamount to a slow motion assassination or torture chamber, wherein that targeted individual is slowly, methodically, and painfully destroyed over many years, sometimes decades, subjected over and over to repeated fear, bankruptcy, incarceration or detention, for crimes/transgressions that did not even exist before the family court even got involved.
And it's all done in secret, not open to the general public, for the "best interests of the child" or to "protect people from domestic violence (even false allegations thereon)."
Orders of Protection ("OP"), depriving people of their life, liberty, property, children, or possessions are handed out like jelly beans, because no judge or magistrate of first impression wants to be in the newspaper just in case one of the allegations turns out to be true, but by the time a party is determined to be innocent of the allegations contained within the family offense petition forming the basis of the OP, that person's life has already been irreparably ruined in almost every capacity.
To that end, the family court system must immediately be reformed, if not outright abolished, as follows:
(1) all judges/magistrates must be screened (and then screened again) for any links to extremist domestic or ideological groups or agents such as militant feminism, leftist organizations, racist organizations, socialist organizations, or any other groups which by nature and definition fly in the face of the United States Constitution guaranteeing equal due process rights for each and every one of their citizenry;
(2) no longer should judges or magistrates allow their law clerks or staff to write their judicial opinions – too many times a "life and death" judicial opinion governing a family, children, or domestic partnership is written in near "chicken scratch" without any basis in law or fact, merely on emotion, gut instinct, and personal prejudice, by an untrained individual with no background in the law or the constitution, resulting in complete destruction of their targets for arbitrary and capricious reasons;
(3) orders of protection can not and should not issue as a matter of right – more emphasis needs to be placed on completely and totally evaluating and gauging the imminent threat and seriousness of both the charges (and the evidence) before these are allowed to be issued, which are also unfortunately registered with the federal government law enforcement agencies as well as with the states and local enforcement agencies;
(4) more emphasis needs to be placed on family mediation, arbitration, and even counseling services for domestic partners, husbands and wives to "stay together" for the best interests of the child, if at all feasible and possible, rather than right from the beginning arming both sides to the teeth with legal and equitable weapons of mass destruction designed to mimic a gladiatorial combat, rather than a very sad and sorry state of affairs facing this very vulnerable and disoriented family;
(5) Fathers and Mothers must be treated equally under the law and their children need to be considered a part of both in complete and total equality – the sad cultural norm that pervades the family court system, that somehow, "women and mothers" are always right and are all powerful, with men and fathers having little to no rights whatsoever, needs to change, and change immediately, as this outright discrimination against men is a direct hit and assault on the very words and meaning of the United States Constitution, and undermines the very basis and spirit of the United States of America, and what our Founding Fathers and their legacies within the U.S. Armed Forces fought and died for, decade after decade, since the country's inception;
(6) Court Officers need to be trained not only in overall court security, but also in common decency and sensitivity as their characteristic "jack booted thug" approach irreparably and for life traumatizes children, families, parents, their lawyers and litigants in the entire family court process;
(7) any indication that one parent is actively interfering with the rights of another parent with regard to visitation, custody, relationship with their own children should be duly noted and punished with extreme prejudice – parental alienation also needs to become a topic covered by child protective service workers and not ignored or covered up like is currently the case now in the family court arena – children are extremely impressionable and sensitive and like to ingratiate themselves to the parent where they feel most safe – and if one parents is alienating or cutting off the other, then that is grounds to change custody immediately;
(8) favoritism within the family court system should be identified and eradicated immediately upon discovery – this reflects the sentiments expressed in Point 1 above, wherein certain litigants in the family court system are allied with the presiding judge or magistrate on purely political, ideological, sexual, financial, ethnic, or other grounds, and then benefit enormously when it comes to case adjudication or decisions handed down from the bench (or from their law clerks/paralegals/forensic experts/court personnel);
(9) the federal government and law enforcement must readily step in whenever and wherever these types of problems arise – currently the position of the federal law enforcement agencies reflect a sentiment that "they do not like to get involved in current court proceedings" but this type of mentality encourages corruption, favoritism, child trafficking, child abuse, parental alienation, contributes to crime, and other social ills/aberrations, and can no longer be tolerated any more;
(10) similarly, appellate and federal courts should no longer outright reject appeals for justice from targeted litigants currently wrestling with a corrupt out of control family court star chamber – and it is not fair or moral that corrupt judges, magistrates, law clerks, and court personnel can claim "sovereign immunity" and thus be insulated from accountability, and then be defended by States Attorneys General and the awesome power and limitless purse of the State, when they commit crimes against children and families.
In short, the American Family Court System, like the Criminal Justice System, needs to be reformed, and reformed now, as it is a National Security issue to preserve and protect the integrity, strength and sanctity of the nuclear family unit.
Covid-19 Exposes the Good and the Indifferent
The coronavirus crisis has brought out the worst … and the best in people. Hoarding, panic buying is one result — but who can blame anyone in a country where the president awash in platitudes, has essentially left people to fend for themselves.
There is now a fairer $2 trillion package, with help for individuals and not mostly for businesses, that required the hand of Congress. With people forced to sit at home, many are not getting paid and need the help.
Amid the chaos and insensitivity of billionaire presidents, there is hope in man's natural inclination for sacrifice in extremis. Father Giuseppe Berardelli, 72, died in Lovere, Bergamo, (in the epicenter of the epidemic) early this month. His parishioners had bought a respirator for him when he was afflicted by the virus, but Father Berardelli, instead of using is for himself, instructed the hospital staff to give it to a younger person. He was the main priest in the nearby town of Casnigo, where his parishioners applauded from balconies and windows as his coffin was taken for burial.
Italy is now the worst affected country in the world. As of Thursday night, it has had 80,589 cases and 8215 deaths, the latter more than double anywhere else — China, where the epidemic began, has reported 81,782 cases but far fewer deaths. Measures taken to stop the spread including gradually strung out lockdown measures taken from February 23 on have not been as effective as hoped. If the virus is that infectious, is the answer complete lockdown with police patrols to ensure it?
At the other end of the scale from Father Berardelli is the supposed 'leader of the free world'. It would have to be a most irresponsible, reprehensible, shamelessly disgraceful and indifferent plutocrat who did not educate himself on an affliction endangering his people.
At his press conferences we see a host of officials huddled close to him, not just to dilute his responsibility, but also violating the social distancing precept being advocated.
Since the early days, Donald Trump has called the virus first a "hoax", then in control, the epidemic itself "pretty much shut down", and always adding the platitudinous "it's going to be fine".
He has said the cases were "going substantially down," and then that the virus "would disappear". When the virus had spread widely enough to be named a pandemic by the World Health Organization, he claimed he had "always known" about the severity of the threat. He now says it will be over by Easter.
In times of crisis, the American people rally behind their president. For example, after the 9/11 attack, President George W. Bush's ratings were hitting the high 80s to over 90 percent, as the country awaited a response to overcome the crisis. Yet even then the country did not come to a standstill as it is in many parts at present. Trump's approval ratings are at his highs — 49 percent (Gallup), 46 percent (Monmouth University) the best in three years.
The stunning information on coronavirus infections from the John Hopkins University dashboard shows the US now leading the world with more than 86,000 cases. Then there is Donald Trump. We cannot go on like this, he said, "We've got to open up," so the economy can get back on track … meaning business wins hands down over people's lives in his calculus.
The Disturbing Discourses of the COVID 19 Pandemic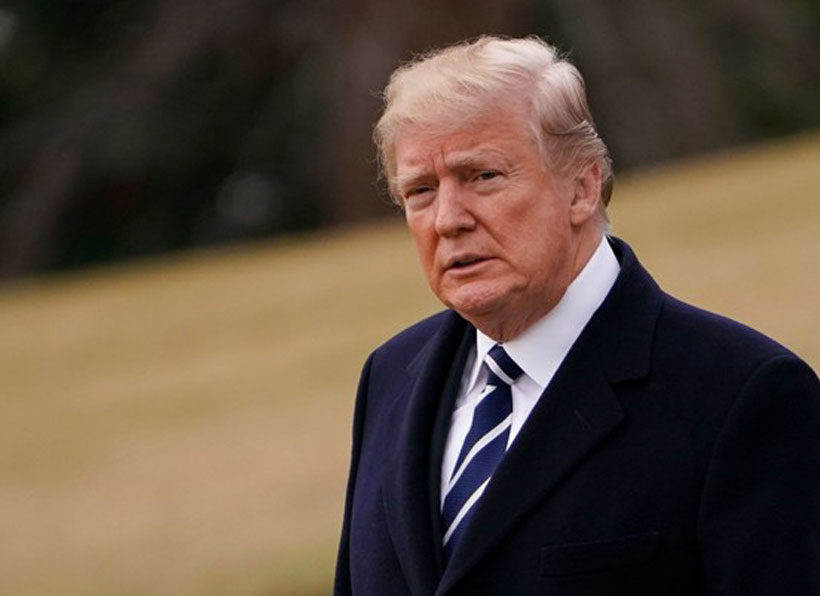 George Takei is not usually petrified by statements coming from the likes of Donald Trump; the Star Wars legend called for an offensive labelling against Chinese people for spreading the Corona virus, claiming that President Trump's version of the Chinese virus could cause serious racist repercussions in the United States. The pandemic has claimed thousands of lives in a span of months, yet international response in terms of circulating consistent information and manufacturing a genuine vaccine is lacking pace. George Takei is talking from experience; his family were victims of a similar trouble during the second world war. The discourse of a Chinese virus is dangerous; especially coming from an American president that is himself unsure about policies to limit infections. Afterall, there is a difference between a virus that originated from China and a virus that can be labelled as "Chinese". As a matter of fact, Covid-19 cases soared quickly in Italy than in China itself-the virus's origin.
Donald Trump's irritation at China's irresponsibility can however not be understated. The world lost more than two months before it could verify that the virus's family was transmitting via human hosts. The World Health Organization was kept in dark for most of the times; while China retorted to stubbornness in order to save international embarrassment; air travel aided in an unprecedented transfer of the virus across continents. Here lies the danger again. The unsung discourse of lacking access to inadequate knowledge about the virus and how it could possibly spread in all forms of hosts. President Trump lives on the tip of knife; the anti-Trump media club keep looking for reasons to ridicule the billionaire turned administrator. Despite the risks of another stereotypical discourse taking turns, it will be equally foolish to not examine all forms of cover-ups that has brought the world to a stand-still. Le Winliang will be remembered as the first whistle-blowing doctor who died after months of contracting the infection.
Here lies the danger again. Unlike Donald Trump, governments around the world are keeping mute over the virus, another discourse that could infiltrate great amount of mistrust and anxiety over the reality of the pandemic. By all fairness, the world is used to political transparency while it fits the need of specific interests; world leaders arrive with exceptional expressions against each other, mostly in inappropriate occasions. In such circumstances, the pandemic is no lesser than a cover up. People all over the world will spend weeks inside their homes; washing hands and keeping social distance is stressed among other precautionary measures; a discourse that can successfully distract curious eyes away from the phenomenon.
A global epidemic was never out of the question. Never out of possibilities, a global health disaster was more opportune than diffused wars taking place across different regions. After global markets crashed in the face of growing uncertainties, it was quoted that the global order would never be the same again. Here lies the greatest danger of living on manufactured discourses. For the sake of all honesty, the Covid pandemic would have been arrested with some help from technological reach and information transparency. A strategic contingency plan would have saved half the lives that have been lost. Actor Takei is feeling the tension, but the world will need to act quickly, act away from distractions of Trump's hysteria. The World Health Organization is an international agency for a reason; it would be unsurprising if the pandemic at last rests on the most vulnerable of nations, kindling with the burden of additional aid and the politics that would follow next. Takei needs to calm, wash his hands and keep himself safe from possible transmission. That is enough for a response to his complaints like it is for Trump's immaturity.
Why the Justice Department Dropped Charges Over "Russian Interference"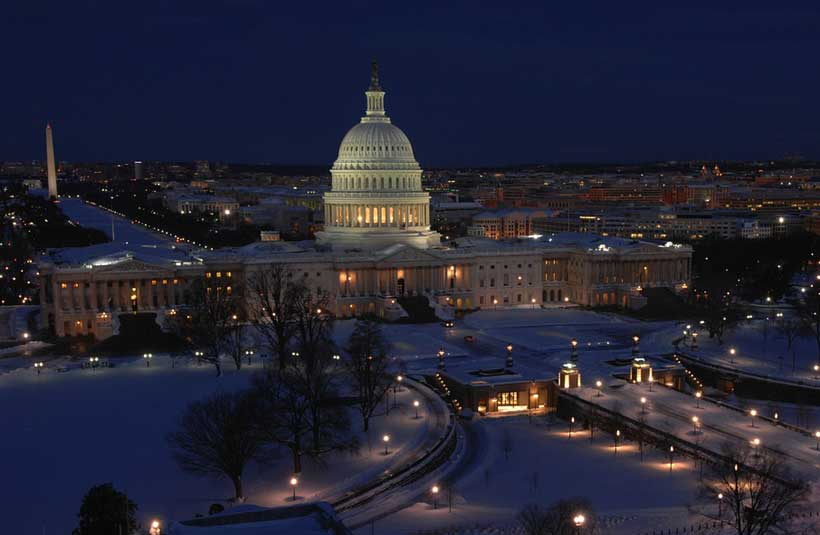 When Robert Mueller's Special Counsel dropped indictments against 13 Russian individuals and three companies for using social media "to interfere with the U.S. political system, including the 2016 presidential election," the American mainstream media class treated this as groundbreaking, indisputable evidence that Russia had indeed meaningfully interfered in the 2016 election. Headline after headline from then on accused Russian trolls of everything from suppressing the African American vote, to promoting Green Party Candidate Jill Stein, to recruiting "assets," and ultimately "sowing discord" in the heart of American democracy.
Now that the smoke has cleared after two-plus years of unrestrained sensationalism, it seems that the evidence was never really groundbreaking nor indisputable. This is evidenced by the fact that last week, a federal judge allowed the Department of Justice to drop charges on Concord Catering and Concord Management & Consulting, two Russian companies previously accused of being the well-oiled machines that funded, in the words of Jonathan Alter, an attack "as bad as Pearl Harbor."
Prosecutors described the rationale for this move to drop charges as being motivated by an interest to protect national security, but given the circumstances surrounding this case — it seems there are more than a few reasons to doubt this explanation. The fact is prosecutors had more than two years to come to this ad-hoc realization that this court case might threaten national security, that it would likely require them to provide evidence that would reveal their sources and methods. Why then did prosecutors spend two years of time and resources in pre-trial court proceedings just to abandon the litigation two weeks before the trial was set to start?
The more plausible answer is that the prosecution knew it was on route to losing at trial and that loss would come as a major embarrassment. Robert Mueller's team never envisioned that this case would go to trial. It was obvious that the defendants would never step foot in the United States, and so the original indictments were never intended to deliver any striking form of justice. Instead, those indictments were meant to do two things: (1) justify the Special Counsel's existence and (2) perpetuate the narrative of Russian interference by giving the media formal allegations that it could grab onto and treat as incontrovertible proof.
To this extent, the media played its role obediently. Personalities like Rachel Maddow of MSNBC, Michelle Goldberg of the New York Times, and hundreds of other gatekeepers abandoned the American principle of "innocent until proven guilty" and automatically accepted the allegations as a verdict.
Unfortunately for the prosecution, not all the defendants played the assigned roles given to them in the original indictment. Shortly after the charges were announced, Concord Management & Consulting flipped the script. The company hired Reed Smith LLP, a high-powered American law firm that would go on to challenge the prosecution tooth and nail over what it argued was a "make-believe crime" that had no basis in existing law. Prosecutors from that point on did everything they could to avoid the inevitable fate of forfeiting.
First, the prosecution team attempted to postpone the case and the pretrial discovery by claiming Concord had not been properly served with the indictment. This precarious strategy didn't work. There was no need for the company to be properly served the indictment because serving an indictment is a procedure meant to draw a defendant into court. In this case, Concord was already in court and ready to call the government's bluff.
Then after that, when it finally came time for discovery, Mueller's team moved to block the defense from accessing the relevant evidence that the law requires prosecutors to disclose, citing that it would be harmful to national security. This move predictably failed because that's not how justice works in the United States. The government cannot simply allege a crime and then bar defendants from accessing the evidence needed to mount a credible defense. The United States, to its credit, has a well-functioning court system that largely respects the rule of law and places a high burden of proof on prosecutors, which is why the prosecution repeatedly failed to stymie the slow march to an eventual trial date.
Ultimately, the prosecution's case was dead on arrival because of their own dereliction of duty. The original indictment wasn't really an indictment at all. It was a press release dressed like an indictment intended to manufacture consent surrounding Russia's role in the 2016 election. The crime it alleged was based on a warped theory that the defendants had "defrauded the United States" by failing to disclose their Russian identities and affiliations to government agencies in charge of enforcing a registry of foreign agents and campaign-finance laws. The problem with that theory is that there are no federal election laws or statutes that would possibly apply to Concord. They did not operate in the United States and they did not directly purchase any advertisements, which means they weren't legally obligated to report that information.
The prosecution knew they had a weak case — that they were grasping at straws by applying this fragile legal theory that was really just a fill-in for the fact that nothing the troll farm did was inherently illegal. There is no federal election law or regulation prohibiting any person or group of persons, whether American or foreign, from conveying political speech on social media. There is likewise no law requiring a person online to be truthful or accurate about their identity. Prosecutors were well aware of this. Had they expected a fight in court, they wouldn't have pursued charges on these grounds. But given that they were challenged in court, they knew that if they litigated this case to its conclusion, they weren't just poised to lose — they were on a highway to humiliation.
As the pre-trial saga unfolded, it became clear that the Justice Department had wildly overstated its case. For example, there was no underlying evidence that Concord or the Internet Research Agency (IRA) were ever directed by the Russian government. And although the Mueller Report described the IRA campaign as "sweeping and systematic," it turns out the troll farm's social media activity was "small, amateurish, and mostly unrelated to the 2016 election." The IRA spent $46,000 on Facebook ads before the election, or to put it another way, five-1,000ths-of 1 percent of the $81 million spent on Facebook ads by the Clinton and Trump campaigns combined. Of that $46,000, only $3,102 was spent across the three states (Wisconsin, Michigan, and Pennsylvania) that swung Donald Trump the election. All the while, only 11% of that IRA content was related to the election.
Had a trial taken place, these facts about the alleged "Russian interference" would've come to light and the narrative that Russia meaningfully "sowed discord" or molded the outcome in the 2016 election would have fallen apart like a house of cards, shambolically and without a kernel of grace.
The most egregious aspect of this chapter in American history is the extent to which so much of the self-incurred pandemonium was nothing more than selective outrage that placed a singular focus on Russia, while willfully ignoring other, arguably more effectual examples of foreign interference and election meddling. If one is outraged over Russian interference, then logically, one should be outraged over Ukrainian interference or the influx of Israeli money into the American political system. The problem is the average American is either not outraged or not informed that these other examples exist, which speaks to a broader failure within the American media class to approach new stories with objectivity and journalistic integrity. That selective outrage is what led to this selective prosecution. New stories are no longer meant to inform. They're meant to be weaponized unscrupulously against political rivals. The borderline neurosis that obsessed over Russian interference was never really driven by substance. It was always driven by a desire to tear down domestic opponents in the name of party politics.
This episode was no different.
From our partner RIAC