How American Presidential Contenders Talk About Russia
Can American politicians talk sensibly about Russia? Major statements in the last year by leading contenders for the next presidential election in 2020 are not encouraging: they have presented severely distorted views of Russia and grossly exaggerated threats from the Kremlin. However, some influential politicians in the United States do have more realistic and balanced perspectives on Russia. Observers who wish for improved American-Russian relations should therefore be patient and not abandon all hope.
A year ago former Vice President Joe Biden published one of the longest statements, an article in Foreign Affairs that outlined "How to Stand Up to the Kremlin." To his credit, Biden was relatively level-headed about Russian interference in the 2016 election: in contrast to those who hyperbolically likened it to the Pearl Harbor or 9/11 attacks, he treated Russian efforts to influence foreign elections as a problem to be managed, not an existential threat. However, Biden also presented a nightmarish view of "tyranny" in a Russia allegedly facing drastic demographic and economic decline. Popular support for Putin's "kleptocracy" is so shallow, Biden claimed, that it would quickly disappear if the regime did not maintain "a chokehold on society."
That kind of caricature, which encourages notions that Washington does not need to think seriously about how to engage with Russia, was soon challenged by a high turnout election in March 2018, when more than 70 percent of voters marked their ballots for President Vladimir Putin. Many American commentators dismissed the election as a sham because of the Kremlin's domination of television coverage and its exclusion of some potential challengers. But the election result basically reflected genuine popular approval of Putin (ranging between 60 and 80 percent), which is rooted in beliefs that he is a strong leader who restored stability after the chaos of the 1990s and revived Russian national pride. The stereotypical notion of Russia as a backward land of totalitarian repression was also contradicted in June, when more than 80,000 Americans who visited for the World Cup saw for themselves Russian cities that are clean, modern, friendly, and lively. Many American politicians, including Biden, have wished for years that Putin was not the leader of Russia. But the reality US policymakers must face is that he will be President until 2024.
What to do? Biden's recommendation boils down to long-term containment, deterrence, and vigilance. Although he recognizes a need to "keep talking to Moscow," the sole purpose he indicates is to avoid dangerous miscalculations. Thus, Biden's grim vision offers little hope for any improvement in the future from the present tense stalemate.
Much like Biden, Vermont Senator Bernie Sanders envisions standing up to and telling off Putin. In Where We Go from Here, published in November 2018, Sanders combined a pacific vision of the future with a militant policy in the present. He is rightly critical of how "the arms merchants of the world grow increasingly rich as governments spend trillions of dollars on weapons of destruction" and he dreams of a world in which swords will be beaten into plowshares. At the same time, Sanders vows "to work in solidarity with supporters of democracy around the globe, including in Russia," and in an aggressively Wilsonian vein he declares that "in the struggle of democracy versus authoritarianism, we intend to win."
The trouble with that combative stance is that it disregards how crusades under the banner of democracy against autocracy have led to catastrophic wars from Iraq to Libya and have had counterproductive effects in Russia. As former Ambassador to Russia Michael McFaul's vivid recent memoir, From Cold War to Hot Peace, amply shows, his confrontational championing of democracy failed: while antagonizing Putin, it made it easier for the Kremlin to depict the small minority of Russian liberals as clients of America and led some prominent Russian democrats to distance themselves from the emotional and ideological ambassador. (During McFaul's 2012-2014 ambassadorship the percentage of Russians with positive views of America fell from 52 to 23.)
The flourishing democracy McFaul and Sanders would like to see in Russia is not likely to spring up in the harsh glare of foreign denunciation and exhortation; it is more likely to grow in the softer light of reduced international tension. Mikhail Gorbachev's democratization of the USSR began after summit meetings with Ronald Reagan eased Soviet fears and warmed superpower relations. Aware of that precedent, McFaul recognized at the start of the Obama administration in 2009 that "a more benign international environment for the Russian government would create better conditions for democratic change internally." Unfortunately, McFaul later forgot his insight that "confrontation with the Kremlin would impede democratization."
The most effective way to advance democracy around the world is not to grandstand about support for democrats in countries where the US has very little credibility but to make American democracy at home truly a model others will want to emulate. That will require facing problems such as racism, inequality, police brutality, and paralyzing partisanship that plagued America long before the 2016 election. Pugnacious preoccupation with Putin is a distraction from that goal, not a way to pursue it.
Although Sanders recognizes that "the global war on terror has been a disaster for the American people and for American leadership," he champions a different kind of war, a global battle against "oligarchy and authoritarianism." To mobilize support for that fight, Sanders makes Putin a symbol of all the "demagogues" and "kleptocrats" who "use divisiveness and abuse as a tool for enriching themselves and those loyal to them." While Kremlin officials and loyalists have indeed indulged in self-aggrandizement, that began in the 1990s under Boris Yeltsin, whom Americans lionized as a great democratic reformer while tycoons pillaged the economy. Loudly calling for a worldwide struggle against oligarchy and making Putin the locus of that evil, as Sanders does, will make it much more difficult to engage in quiet and effective diplomacy – a lesson Ronald Reagan learned in the 1980s. It also will complicate the quest to turn spears into pruning hooks that Sanders extolls.
One of Sanders' major rivals on the left wing of the Democratic Party is Senator Elizabeth Warren, who formally announced her candidacy in February. Warren set out her vision of "A Foreign Policy for All" in the January/February 2019 issue of Foreign Affairs. While her sharp criticism of how American post-Cold War foreign policy has served the interests of large corporations is bold and vigorous, her alarmist depiction of Russia is ill informed and unwise.
According to Warren, "Russia became belligerent and resurgent" in response to the US promotion of rapid privatization and a wild form of capitalism in the 1990s. That inaccurate statement disregards how, in his first years as President of Russia at the start of the 21st century, Vladimir Putin eagerly pursued a strategic and economic partnership with the United States as he sought to revive Russia after the deep depression of the 1990s. When terrorists attacked America on September 11, 2001, Putin was the first foreign leader to call the White House to offer support. He then ordered the Russian military and intelligence services to provide important assistance to the American war against al-Qaeda and the Taliban in Afghanistan. When the George W. Bush administration announced withdrawal from the ABM treaty in 2001 and then encouraged NATO expansion into the Baltic states that had been part of the former Soviet Union, Putin expressed only mild opposition because he still prioritized a partnership with Washington.
Politicians and journalists who vilify Putin ignore that history because it contradicts their claims that he is innately anti-American and aggressive. The truth is that Russia gradually reacted to U.S. policies that repeatedly threatened its interests and security, including the war against Iraq in 2003, the drive to incorporate Georgia and Ukraine into NATO, and the placement of missile defense systems in Eastern Europe. If Warren and other prospective presidential candidates are to develop a sound strategy toward Russia they must first have an accurate understanding of the origins of contemporary Russian foreign policies and attitudes toward the United States, which have been strongly affected by US military interventions from Kosovo and Iraq to Syria and Libya.
Warren's foreign policy vision is disappointing in several other ways. Although her desire to reduce defense spending to "sustainable levels" will be welcomed by many progressive Americans, she does not appear to have thought through how she will be able to do that after stoking fears of "a revanchist Russia that threatens Europe" (a view that disregards how key European leaders have continued to see Russia as a partner in dealing with issues such as the maintenance of the nuclear agreement with Iran). Warren declares that Washington should "impose strong, targeted penalties on Russia" as if that had not already been done, repeatedly, with no positive effect. She categorizes Putin as one of the dictators who remain in power "because they hold unwilling populations under brutal control" – disregarding how surveys of Russian public opinion have shown persistent high support for Putin and conveying a terribly distorted view of Russia as if it were one of the "captive nations" of the Cold War.
The Senator from Massachusetts invokes the memory of President John F. Kennedy in connection with her vision of how to "project American strength and values throughout the world," but she appears to have forgotten Kennedy's speech at American University in June 1963. In that courageous address, delivered less than eight months after the Cuban missile crisis brought the United States and the USSR to the edge of nuclear war, Kennedy urged Americans to reexamine their attitudes toward the Communist Soviet Union. Making a dramatic shift from his earlier posture as a militant Cold Warrior, Kennedy implored Americans "not to see only a distorted and desperate view of the other side" and he reminded them that "history teaches us that enmities between nations … do not last forever." Instead of demonizing the Soviets, Kennedy argued, Americans should focus on promoting a gradual evolution toward peaceful relations and problem solving. Kennedy's farsighted speech helped to clear the way for a limited test ban treaty that he hoped would help to "check the spiraling arms race." By the fall of 1963, when Kennedy authorized the sale of wheat to the Soviet Union, US relations with the USSR were more hopeful than almost anyone could have anticipated a year earlier. Warren and other prospective presidential candidates should remember Kennedy's wise leadership on relations with Russia in the last months of his life as a model of the kind of thoughtful, articulate president we need in the third decade of the twenty-first century.
In contrast to Kennedy, Biden, Sanders, and Warren have portrayed Russia as a perpetual enemy, distorted its people's attitudes, and exaggerated the threats it poses. They also have failed to consider how constructive dialogue with Russian leaders could promote common interests such as curbing costly spending on the modernization of nuclear arsenals, countering the proliferation of nuclear weapons, and combating Islamist terrorism. While Kennedy envisioned the possibility of moving beyond Cold War confrontation, the three senior prospective Democratic candidates have embraced establishment perspectives that are holdovers from the Cold War.
Even some of the younger presidential aspirants have been unable to resist the temptation to attack President Donald Trump by linking him to Russia. When Senator Kamala Harris of California announced her campaign for the presidency at the beginning of February, she claimed that foreign powers are "infecting the White House like malware." She also asserted that in 2016 Russia not only interfered in the presidential election but also attacked "our very American identity."
An even younger Democratic candidate, Representative Tulsi Gabbard of Hawaii, who has sharply criticized US interventions for "regime change" around the world, is likely to face intense criticism of any statements that can be construed as "soft" on Russia. On February 1, NBC News claimed that social media experts had detected "stirrings of a possible campaign of support" for Gabbard by online accounts associated with Russia. An NBC reporter went so far as to assert that "The Kremlin already has a crush on Tulsi Gabbard."
Although it will therefore be difficult for presidential candidates to talk reasonably about Russia, some prominent American politicians do realize the need for better relations between the two countries. For example, California Governor Jerry Brown recognized that common interests, such as avoiding nuclear war, addressing climate change and promoting mutually beneficial economic development, are much more important for the long term than the political conflicts that have marred relations in the last few years. Other politicians with sober and thoughtful perspectives on Russia include Democratic Representative Ro Khanna of California and Republican Senator Rand Paul of Kentucky.
If major incidents that inflame hostilities can be avoided in the next two years, there is reason to hope that eventually more American political leaders will recognize the need to move beyond the recent futile efforts to isolate, punish, and demonize Russia. During the McCarthyist hysteria of the early 1950s, when Republicans accused Democratic officials of being soft on communism or even of being traitorous agents of the Kremlin, respectful dialogue between Washington and Moscow was almost unthinkable. Yet by the summer of 1955 the McCarthyist fever broke and Eisenhower and Khrushchev met at Geneva. The resumption of discussions between top American and Soviet leaders would culminate – after some unfortunate and dangerous interruptions – in the test ban treaty and the partial détente of 1963. If leaders in Moscow and Washington show patience and restraint in the coming years, it is possible to hope for a similar improvement in relations, particularly after the presidential election in November 2020.
First published in our partner International Affairs
Trump's New Wall? Mexico's Southern Border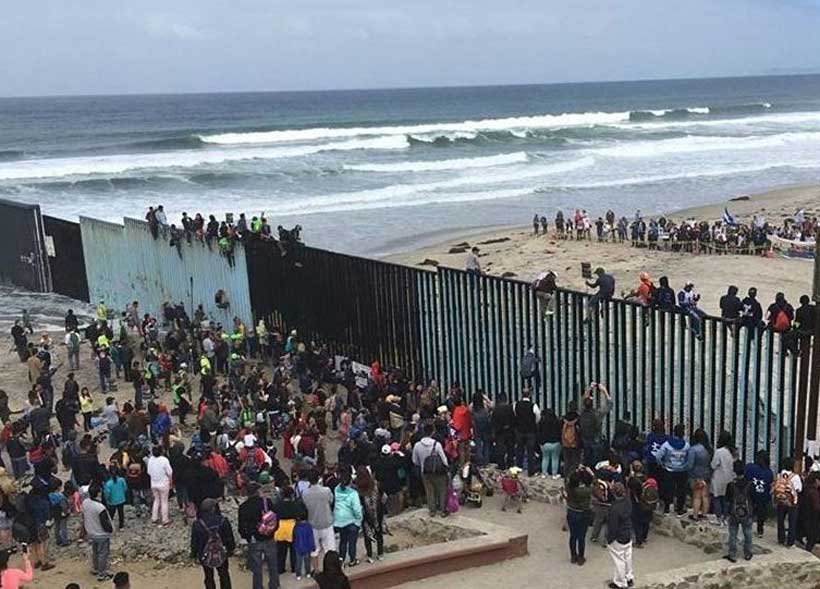 For much of modern history, Mexico defined itself in opposition to the United States. In recent years, the two countries stepped up cooperation on almost all relevant issues, and the two nations are now deeply intertwined politically, economically and culturally. This is bound to change. After months of ignoring Donald Trump's provocations, López Obrador reacted rapidly to Trump's shakedown and agreed to a number of resolutions of extraordinary scope and urgency: the new Mexican administration agreed to deploy the country's federal police to its southern border to crack down on immigration; and opened the door to the controversial "Remain in Mexico" policy that would turn Mexico into a Third Safe Country in less than a month from now.
As stated in the agreement, Mexico would take in all the refugees that the US decides to send back to Mexico to await resolution of their asylum process. This could take years, given the substantial immigration backlog in American courts. The agreement goes further: Mexico is responsible for the provision of education, health care and employment for such refugees. This could easily lead to a serious humanitarian crisis that Mexican institutions will be unable to deal with.
This approach contradicts previous Mexican presidential vows for regional development and humanitarian relief rather than confrontation and enforcement. Conditions on the ground in Mexico are far harsher than the Mexican Foreign Affairs Minister, Marcelo Ebrard and the President, Andrés Manuel López Obrador, would like to admit, and this is partly due to the current administration's miscalculations: López Obrador has dramatically cut the budget for governmental agencies responsible for managing refugees and processing removals. Mexican border towns are also ill-equipped for handling transient migrant populations; and Mexico also faces other more systematic challenges, such as corruption and lack of rule of law enforcement. The new policy agreed with the American government is likely to result in a significant increase in claims filed for asylum in Mexico. Mexico's immigration bureaucracies are utterly overwhelmed, and López Obrador's misguided budget cuts have exacerbated their failings.
Mexico's immigration policy is now bound by an immoral and unacceptable deal that will effectively turn Mexico into Trump's border wall. The global system for the protection of refugees is based on the notion of shared responsibility among countries. It is very dangerous for the US to use Mexico as a pawn to set an example and ignore its international responsibility. This agreement also violates international law on refugees: Mexico is a life-threatening country for undocumented migrants. Human trafficking, recruitment for organised criminal organisations, abduction, extortion, sexual violence, and disappearances are some of the issues migrants face in Mexico. Finally, Mexico's National Guard, the agency that will be in charge of monitoring the southern border, was created by López Obrador to tackle domestic crime. Its members have no training nor knowledge on immigration matters. It is an untested new military force that could end up creating more problems than the ones it is trying to solve. Deploying agents to the border could also have a high political cost for the president.
The agreement with Trump gives López Obrador 45 days to show progress. If Mexico fails, Mexico will be forced to set in motion some version of Safe Third Country agreement, or face further tariff bullying from the US. This deal has been sold by the new Mexican administration as a victory over the US. More migrants, less money, extreme violence and a recalcitrant, unpredictable northern neighbour are the ingredients for a potential, impending refugee crisis, not a diplomatic victory.
Could Mexico have taken a different approach? Yes. Trump's decision to impose tariffs would exacerbate the underlying causes of immigration in the region and do nothing to address it. His bullying to force Mexico to crack down on immigration was a cheap electoral ploy to mobilise its base with a view to winning the 2020 elections. This is nothing new. Trump is not seeking a solution; he is seeking a political gain. He built his first presidential campaign on an anti-Mexico and an anti-immigrant rhetoric. It worked in 2016, and he is planning to repeat the same formula.
The Mexican administration lack of knowledge on diplomatic matters, and their inability to play politics let a golden opportunity go. Using trade to bludgeon Mexico into compliance with an immigration crack down makes no sense: Mexico is not responsible for the increase in migratory flows. Central America's poverty and violence trace back to American policies in the 1980s. Mexico is not responsible either for America's famously dysfunctional immigration system. Trump's economic threats against Mexico may not even have been legal: both the North American Free Trade Agreement (NAFTA), and the newly agreed US-Mexico-Canada Agreement (USMCA) require most trade between members to be tariff free.
Mexico could also have hit back with by levying tariffs that would have hurt swing-state voters, and in turn hurt Trump. This was the golden opportunity Mexico let slip from its hands. Mexico could have responded by hitting Trump where it hurts: Tariffs on American goods heading south. Mexico responded in a similar manner in June last year in response to the steel and aluminium tariffs. Mexico could have raised those tariffs each month in tandem with American levels.
This retaliation would have highlighted the gap between Trump's anti-Mexican rhetoric and the underlying interdependence of the US and Mexico with stark consequences for the US presidential elections of 2020. Many of the biggest exporters to Mexico such as Arizona. Florida. California, Michigan and Illinois are swing states. New tariffs could have thrown Texas into recession and put its 38 electoral votes into play. It is all too late now, Mexico could have inadvertently helped Trump to get re-elected. Mexico has less than a month left to show some backbone and demand real American cooperation on the region's shared challenges and rejecting Trump's threats once and for all. The relationship between Mexico and the US could have been an example of cooperation under difficult conditions, but that would have required different American and Mexican presidents.
Scandinavia Veers Left plus D-Day Reflections as Trump Storms Europe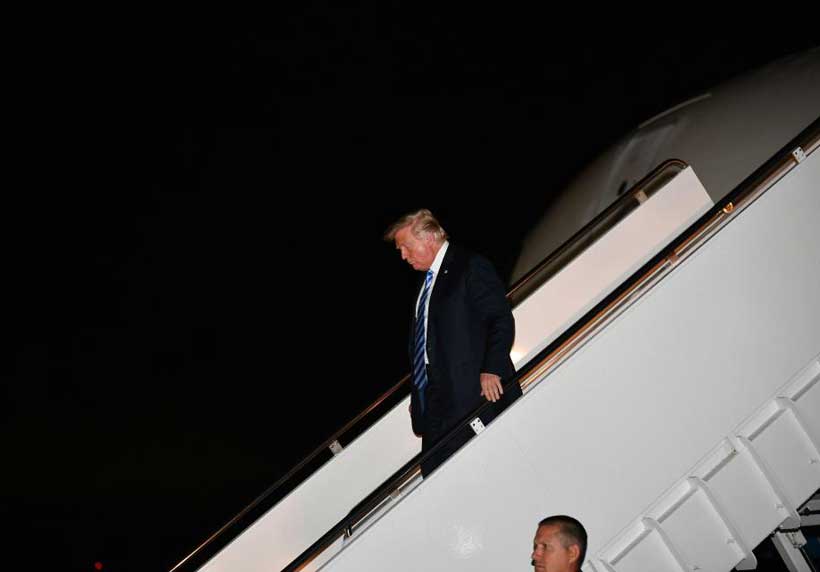 Mette Frederiksen of the five-party Social Democrat bloc won 91 of the 169 seats in the Danish parliament ending the rule of the right-wing Liberal Party group that had governed for 14 of the last 18 years. The election issues centered on climate change, immigration and Denmark's generous social welfare policies. All parties favored tighter immigration rules thereby taking away the central issue dominating the far-right Democrat Freedom Party which has seen its support halved since the last election in 2015.
Ms Frederiksen promised more spending to bolster the much loved social welfare model and increased taxes on businesses and the wealthy. A left wave is sweeping Scandinavia as Denmark becomes the third country, after Sweden and Finland, to move left within a year. Mette Frederiksen will also be, at 41, the youngest prime minister Denmark has ever had.
Donald Trump has used the 75th anniversary of D-Day commemorations to garner positive publicity. The supreme promoter has managed to tie it in with a "classy" (his oft-chosen word) state visit to the UK spending a day with royals. It was also a farewell to the prime minister as her resignation is effective from June 7. Add a D-Day remembrance ceremony at Portsmouth and he was off to his golf course in Ireland for a couple of days of relaxation disguised as a visit to the country for talks — he has little in common with the prime minister, Leo Varadkar, who is half-Indian and gay.
Onward to France where leaders gathered for ceremonies at several places. It is easy to forget the extent of that carnage: over 20,000 French civilians were killed in Normandy alone mostly from aerial bombing and artillery fire. The Normandy American cemetery holds over 9600 soldiers. All in all, France lost in the neighborhood of 390,000 civilian dead during the whole war. Estimates of total deaths across the world range from 70 to 85 million or about 3 percent of the then global population (estimated at 2.3 billion).
Much has been written about conflict resolutions generally from a cold rational perspective. Emotions like greed, fear and a sense of injustice when unresolved lead only in one direction. There was a time when individual disputes were given the ultimate resolution through single combat. Now legal rights and courts are available — not always perfect, not always fair, but neither are humans.
It does not take a genius to extrapolate such legal measures to nations and international courts … which already exist. Just one problem: the mighty simply ignore them. So we wait, and we honor the dead of wars that in retrospect appear idiotic and insane. Worse is the attempt to justify such insanity through times like the "good war", a monstrous absurdity.
It usually takes a while. Then we get leaders who have never seen the horror of war — some have assiduously avoided it — and the cycle starts again.
To Impeach Or Not To Impeach? That Is The Question
Robert Mueller let loose a thunderbolt midweek. Donald Trump had not been charged, he said, because it was Department of Justice policy not to charge a sitting president. Dumping the issue firmly into Speaker Nancy Pelosi's lap, he reminded us of the purpose of the impeachment process. According to Mueller there are ten instances where there are serious issues with the president obstructing justice adding that his report never concludes that Trump is innocent.
So here is a simple question: If Mueller thought the president is not innocent but he did not charge him because of Justice Department policy, and he appears also to favor impeachment, then why in heaven's name did he not simply state in his report that the preponderance of evidence indicated Trump was guilty?
Nancy Pelosi is wary of impeachment. According to the rules, the House initiates it and when/if it finds sufficient grounds, it forwards the case to the Senate for a formal trial. The Senate at present is controlled by Republicans, who have been saying it's time to move on, often adding that after two years of investigation and a 448-page report, what is the point of re-litigating the issue? They have a point and again it leads to the question: if Special Counsel Mueller thinks Trump is guilty as he now implies, why did he not actually say so?
Never one to miss any opportunity , Trump labels Mueller, highly conflicted, and blasts impeachment as 'a dirty, filthy, disgusting word', He has also stopped Don McGahn, a special counsel at the White House from testifying before Congress invoking 'executive privilege' — a doctrine designed to keep private the president's consultations with his advisors. While not cited anywhere in the Constitution, the Supreme Court has held it to be 'fundamental to the operation of government and inextricably rooted in the Separation of Powers under the Constitution.' Separation of powers keeps apart the executive branch, the legislature and the judiciary, meaning each one cannot interfere with the other.
Nancy Pelosi is under increasing pressure from the young firebrands. Rep Alexandra Ocasio-Cortez has already expressed the view that it is time to open an impeachment inquiry against Trump given the obstruction of lawmakers' oversight duty.
Speaker Pelosi is a long-time politician with political blood running through her veins — her father was Mayor of Baltimore and like herself also a US Representative. To her the situation as is, is quite appealing. Trump's behavior fires up Democrats across the country and they respond by emptying their pockets to defeat the Republicans in 2020. Democratic coffers benefit so why harm this golden goose — a bogeyman they have an excellent chance of defeating — also evident from the numbers lining up to contest the Democratic presidential primaries, currently at 24.
Will Trump be impeached? Time will tell but at present it sure doesn't look likely.