Pakistan-India: Old blame-game was not successful in past and may not work in future
India was in a habit of blaming and coercing Pakistan for its failures to over-come domestic issues. I a matter of fact, it has been seven decades that Pakistan was established as in independent state, but India has never accepted it and always tried to destabilize Pakistan and over-taking this country. India is still dreaming of "Akhand Baharat" (Bigger India) which includes Pakistan and many other countries in the neighborhood up to Indonesia and Australia.
In past, whenever, India coerce Pakistan, the political leadership always try to fond escape, but today the Pakistan is in the control of strong leadership, who is sincere, honest, brave and patriot.
Prime Minister Imran Khan on 19 February 2019 said Islamabad will take action if Delhi shares any actionable evidence concerning last week's suicide bombing in occupied Kashmir's Pulwama area which had targeted Indian paramilitary soldiers. But unfortunately, India has nothing except lies.
While offering cooperation and another chance at a dialogue over the Kashmir issue, the premier also warned India against any act of aggression, saying Pakistan will not hesitate in retaliating to a provocation. Pakistan is not in the position of war, but if imposed, may retaliate in a manner which suits us. However, he made it clear that he hopes better sense will prevail.
"First of all, you accused Pakistan. There was no evidence. You never thought: 'What would be in it for Pakistan?'," he said. "Would even a fool do such a thing to sabotage his own conference? And even if he the crown prince had not been visiting, what benefit would Pakistan get from it the Pulwama attack?"
"You wish to remain stuck in the past, and each time something happens in Kashmir, you want to hold Pakistan responsible. Instead of trying to resolve the Kashmir issue, start a dialogue or move forward, you want to make Islamabad your whipping boy again and again," the prime minister said, addressing Delhi. This will not work anymore. "I am telling you clearly, this is naya(New) Pakistan. It is a new mindset, a new way of thinking. We believe that it is in our interest that our soil is not used for carrying out terrorist attacks in other countries, nor do we want outsiders to come and carry out terror attacks here. We desire stability," he asserted."Today, I would like to make the Indian government an offer. Any sort of investigation you wish carried out regarding this incident about the involvement of any Pakistani, we are ready for it."If you have any actionable intelligence that a Pakistani is involved, give it to us. I guarantee you that we will take action ─ not because we are under pressure, but because they any individuals found involved are acting as enemies of Pakistan.""If someone is using Pakistan's soil to carry out terror attacks elsewhere, it is akin to enmity with us. It is against our interests."
The prime minister added that whenever Pakistan tries to initiate dialogue with India, Delhi's precondition is that terrorism must be talked about."We are ready to talk about terrorism. We want terrorism in the region to end," he stated. "Pakistan has been the worst affected by terrorism. Therefore, we are ready to talk with you."
"And after that, where does the matter go? We all know that starting a war is easy. But starting a war may be in our hands, ending it won't be. Where it the tide of war will go, God knows. That's why I hope that better sense will prevail.""This issue will only be resolved through dialogue and talks," he concluded.
Based on historical facts, "Whenever there is supposed to be an important event in Pakistan, or the country is moving towards stability, then there is always some sort of staged incident in either India or occupied Kashmir," the DG ISPR said, adding that such incidents also seem to occur when India is just months away from elections. Below is list of such incidents:
"In Dec 2001 ─ the Indian parliament attack ─ India was supposed to have general elections and the presidential election in 2002, the United Nations General Assembly was in session. It was around this time that an influx of terrorists began on Pakistan's western border following 9/11.
"When the Mumbai attack took place, our progress in the war on terror was quite good and at this time too, there were to be general elections in India from February to December.
"On Jan 2, 2016, Pathankot happened. The President of the United States' State of the Union address was due. India was to see state elections and there were foreign secretary-level talks scheduled between India and Pakistan. That was scuttled," he said.
"The Uri incident happened on Sept 18, 2016, when our prime minister was set to go to the UNGA to deliver a speech," he added.
"So this pattern shows that whenever in Pakistan there is some important event due, some staged action of this sort takes place," Maj Gen Ghafoor noted.
He pointed out that there were eight significant events to take place either in Pakistan or involving Pakistan in the period Feb-March 2019:
Saudi crown prince's visit and investment conference
Discussion on United Nations Security Council terror listing
Afghan peace talks
European Union discussion on occupied Kashmir
Hearing of Indian spy Kulbhushan Jadhav's case at the International Court of Justice
Discussion on FATF report
Meeting between Pakistan, Indian officials on Kartarpur Corridor developments
Pakistan Super League matches to be played in Pakistan
The DG ISPR also observed that India was to hold elections in the coming months even as "an indigenous struggle in occupied Kashmir is at its peak and out of India's control"."In light of these events, what benefit would Pakistan get from involvement in the Pulwama attack?" he questioned. In fact 'India should question its security forces'. "India began showering Pakistan with accusations immediately after the attack without sparing a moment to think, and without any evidence in hand," Ghafoor said."From the Line of Control onwards, Indian security forces have layered defences," he said, explaining that there were layered lines of defence, one after another."How is it possible for anyone from Pakistan to cross the LoC and go to some area where the population of security forces is greater than that of locals?"
"The Pulwama attack happened miles away from the LoC. The explosives that were employed were being used by the administration and security forces in occupied Kashmir, it didn't go there from Pakistan," Maj Gen Ghafoor said. "The car that was used was also local [to Kashmir]. It did not go there
"We do not wish to go into war, but please rest assured that should you initiate any aggression ─ first, you will never be able to surprise us. Pakistan armed forces will never be surprised by you. But let me assure you, we shall surprise you," he promised.
"We have singleness of conception ─ from the prime minister, down to a citizen, from the three chiefs down to each soldier, all political parties, and all segments of life. We have a singleness of conception, and the will and the determination, the ways and means to reach our desired end state.
The army's spokesman said that Pakistan in the 21st century was looking towards tackling issues such as education, health, and upholding the right of its citizens and future generations to live in peace ─ "not a war that you are trying to set the stage for", he admonished India. The whole nation is united on one point agenda that to defend our country at all cost.
It is worth mentioning that both Pakistan and India, are nuclear states. If any misadventure will be initiated from India, Pakistan deserve to response in its own manner which suits Pakistan most. We are peace loving nation and strongly believe in "peace and diplomacy". We keep on insisting for dialogue for last seven decades, India was always trying to escape behind any lame excuse.
India has been exposed to the rest of world and its atrocities in Kashmir has crossed all records. Let all the peace-loving nations and individuals come up to make India change its war-craze mind-set, once for all.
Secularism in India: Disparity in theory and practice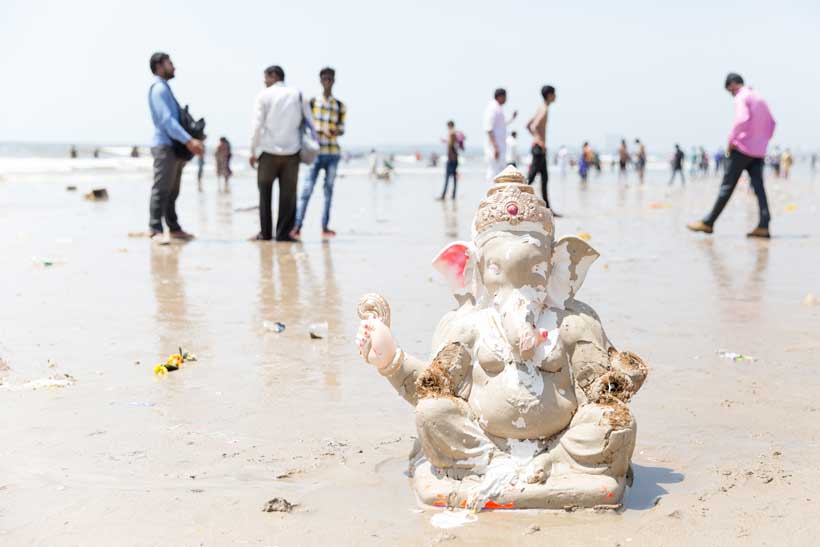 Authors: Areeja Syed and Kinza Shaheen*
Secularism is adopted by most of the contemporary states. The three intrinsic principles of secularism are freedom of belief, that every person living in that particular state has his own belief system and he can believe and worship any God, second is the institutional separation and third is the 'no discrimination' on the basis of religion. The largest democracy of the world, India claims to be a secular state. There were various reasons to declare a state as a secular, in which one was domestic reasons and other was global. If we talk about the internal reason, we know that most of the people in India follow the religion of Hinduism, but apart from Hinduism there are many religions such as the Islam, Sikhism and Buddhism etc. The state of India declares itself as a secular to get the support of the heterogeneous population. As far as the global reason is concerned, India proclaims itself as a secular state to portray a positive image in the world.
Secular means equality, so in western states it depicts a positive image that these particular states have equality for every individual. For that reason, India following the notion of the western states declared itself as a secular state. However, the record of India in religious bigotry is quite disappointing. Minorities are not enjoying equal rights as enjoyed by the Hindus in India. It is adopting the policies of 'Hindutva' which shows the dominance of Hindus in every walk of life. On one hand it portrays a secular image to the world and on the other hand minorities like Muslims are beaten and even killed to eat the beef. Beef is one of the favourite hilal meals of Muslims. Moreover, most of the Muslims have businesses that are directly and indirectly related to the livestock. They slaughter the cows and make a living. Ironically, Muslims are being beaten by the Hindus either on the slaughter of cow and eating of beef. A lot of beef shops had been burned by the radical Hindus. They generate limitations on the Muslims to slaughter cows. How India could claims to be a secular state if a minority individual could not practice his own religion. The Indian media also added fuel to the fire by just giving biased and one sided stories in favour of extremist Hindus.
The ruling government of BJP is also silent over that biasness for the cause that there is Hindu majority in India and if they do anything to protect the rights of minorities, it will make Hindu fanatics discontented and they will lose their vote banks, they think rational too in terms of political gains. Francis Schaeffer says that just showcasing secularism is a more dangerous than the clear-cut discrimination. There are exceptionally stumpy numbers of political representations of Muslims in the politics.
Question arises that being the 2nd highest population of India, why much Muslims are not representing the Indian government? Kashmir is one of the major examples of human rights violation. Each day Muslims have been targeted by the radical Hindus. Indian military is killing the Kashmiri youth on daily basis. Most of the time, Kashmiris have to live under the curfew. However, curfew is the element of a dictator and an authoritative regime. The democratic and secular states view curfew as a violation of human rights. Since 1947, India remained unsuccessful to establish it writ over the Jammu & Kashmir. And so, India is adopting barbaric tactics to get hold of Jammu &Kashmir. Indian forces are making use of Pallet guns against the civilians. Incidents of braid chopping and rape of Muslim girls by the extremist Hindus and Indian forces are rising up. But the world has closed its eyes over the human rights violation in Jammu & Kashmir because India is emerging as an economic giant in the international forum. The International community is quiet interested in India due to its growing economy, its geopolitical location and a number of other elements. That is why; states are silent over the atrocities of India in Jammu & Kashmir.
The human rights violation in Kashmir gives an incentive to the freedom fighters to take up weapons to defend their rights. One can analyze this from two dissimilar perceptions. One is the discriminative behaviour of the state with that individual (who became freedom fighter later) which compel him to be a freedom fighter and fight for himself and his family, and second refers to the historical background of that individual, from how much sufferings he sees in his childhood on him n his family, that psychologically disturbed him and he had that thinking from his childhood that he will take the revenge when he grew up. In both of situations, India is solely accountable and responsible for creating Freedom Fighters in the Region.
Dissatisfied with the curfew and killing India is taking the territory of Jammu and Kashmir under the legal pretext to maintain its image as a democratic and secular state. On August 5, the President of India Ram Nath Kovind issued a presidential order to make applicable the provision of the constitution in the Jammu & Kashmir. The presidential order was approved by the parliament in a resolution. On August 6, 2019 the president nullify the article 370 of the Indian constitution that provides special status to the Jammu& Kashmir territory. With the nullification of the article 370, non-Kashmiris will be allowed to purchase land in the disputed territory which is likely to change the demographic of the Jammu Kashmir. India is targeting the minorities through such kinds of tactics to serve the interests of the Hindus. Democracy and Secularism gives equal rights to the citizens without creating discrimination on the basis of religion, colour and creed. If India continued the policies of persecution against the minorities than it will create further security problems for it. More and more people will take up weapons against the state when they see that state is backing the atrocities. It will lead India at the brink of collapse. If India treat everyone equally then it will also diminish the anger of freedom fighter and there will be no reason for unequally treated people to struggle against government. Hence Indian government need to look into this state of affairs in a quiet serious method or else in the Indian government will be responsible for the disputes and which will deteriorate their international image too.
*Kinza Shaheenhas done M.phil in International Relations from Comsats University Islamabad.
Chandrayaan-2 was really a failure, but for whom?
Before leaving Pakistan I had written an article "India's Space Diplomacy in 2017: Where Pakistan Is Standing?" published in Weekly Technology Times. In that article I highlighted the fundamental shift in how nations manage their international relations beyond the classic diplomacy and the attitude of Indian government/ISRO for technological capabilities in outer space as an effective tool of foreign policy. Additionally, I also compared the SUPARCO (subcontinent's oldest space agency) with ISRO in term of satellite launching and producing technology and how the focus of SUPARCO became countering India, rather than explore and investigation, research and development. That attempt was not only to draw attention towards the use of space dexterity to expand diplomatic influence to achieve Pakistan Space Vision 2040, but also soft power projection. Surprisingly, I received mixed comments from fellows and readers in the context of "patriotism".
The core motive to pen-down this article is to highlight the quote of Prof. Dr. Abdus Salam "Scientific thought and its creation is the common and shared heritage of mankind". Let's have a look on Chandrayaan-2 – Chandrayaan-2 was an Indian lunar mission that was supposed to go where no country has ever gone before (the Moon's South Polar Region). According to ISRO official credentials, "this mission will help us gain a better understanding of the origin and evolution of the Moon by conducting detailed topographical studies, comprehensive mineralogical analyses, and host of other experiments on the lunar surface. While there, we will also explore discoveries made by Chandrayaan-1, such as the presence of water molecules on the Moon and new rock types with unique chemical composition. Through this mission, we aim to: (1) expand India's foot print in space; (2) inspire a future generation of scientists, engineers, and explorers; (3) surpass international aspirations".
Launched on 22 July 2019 from Satish Dhawan Space Center on Sriharikota Island on an ISRO Geosynchronous Satellite Launch Vehicle (GSLV) Mark III. The lander-orbiter pair went into an initial elliptical, earth parking orbit, followed by a translunar injection on 14th August. The pair entered lunar polar orbit on 20th August. Subsequently, the lander and orbiter separated on the 2nd September. The orbiter evolved into a circular polar orbit and the Vikram lander maneuvered into orbit with a plan to land on the surface in the high latitude areas near the South Pole. On 7th September contact was lost during the descent at an altitude of approximately 2 KM. The ISRO officials said that the spacecraft stopped communicating with Earth when it was within 1.3 miles of the lunar surface. Though contact with the Vikram lander was lost, the orbiter going around the moon and will carry out experiments over the next year.
On the eve of 7th September, several scientist, technologist and general public were eagerly waiting for the Vikram lander to land on the Moon's South Polar Region. Even though, the communication between the orbiter and lander was lost, ISRO, Indian scientists and engineers received appreciation and support for their efforts around the globe. Gauhar Raza, an Indian scientist, Urdu poet and social activist said, "The objective of the Chandrayaan-2 will be solved by Chandrayaan-3. A lot of lessons has been learnt this time and we will definitely master the technology of the lander in the coming future".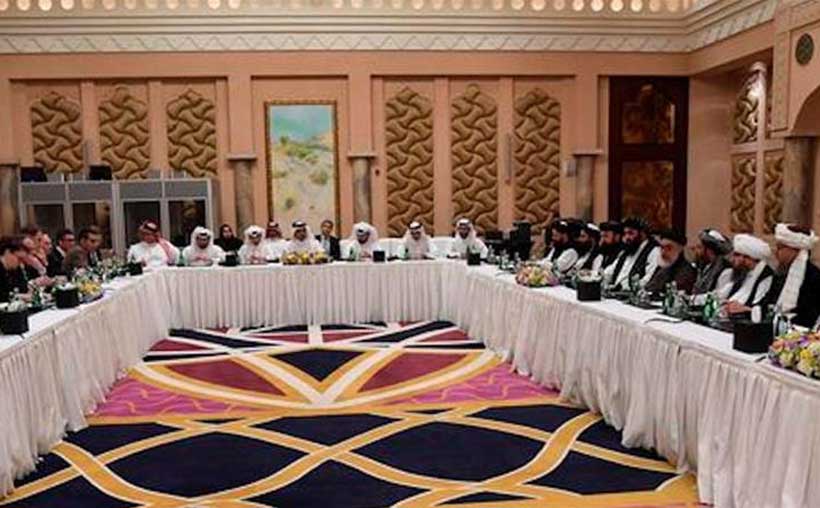 Unfortunate! Very Unfortunate! Afghan Peace Process suffered a set-back. Trump-Administration has announced a halt to a peace deal and canceled all engagements with the Taliban. Although the draft of the peace-agreement was finalized and was almost going to be signed very soon. The peace talks were initiated by the Trump-Administration and wanted to reach the deal before launching his campaign for Presidential Elections to be held next year. President Trump's eagerness for the peace deal was very much obvious as it will have an impact on his elections.
As a peace deal, the Afghan Taliban will provide protection to the Stroop's withdrawal and facilitate a safe and honorable exit. In return, the Taliban will get American political and diplomatic support to form a Government. The whole world was happy with the expected deal, as it will ensure a peaceful and stable Afghanistan. Some of the nations were keeping eyes on the reconstruction of war-torn Afghan as a big business opportunity and others were happy as stable Afghanistan may facilitate trade routes among the neighboring countries and generate new avenues of economic activities. The whole region was dreaming about prosperity and peace.
Roots of cancelation of the peace process go back to many aspects. First of all, it was President Trump's personal initiative, aimed to gain scores for Elections, however, military leadership was not on board completely. There were many different voices on this issue within the US-Administration. Even, Special representative ZalmayKhalilzad and Secretary of state Pompeo were not on the same page.
On the domestic front inside Afghanistan, there were also some issues such as the current Government of Ashraf Ghani and previous Hamid Karzai were not sincere for peace talks with the Taliban, as they see no future for themselves in the Taliban Led future government in Afghanistan. Northern Alliance was also not accepting Taliban supremacy and was resisting Peace Talks.
There were also few international players too against the peace in Afghanistan. Israel and India were exploiting instability in Afghan in their favor and were afraid, once there is a peace and stability in Afghanistan, they may not be able to exploit Afghan Territory against any mischievous purpose.
I believe cancelation of the peace process is a temporary phase only, it is just reaction or over-reaction to the bombing which killed American soldier recently. Once, the US-Administration will think rationally, they might compare, the trillion-dollar spent in Afghanistan and sacrificed precious lives in 18 years long war in Afghanistan, versus the net gains on the ground, will change their minds. I think a small price for peace, which saves huge money and big disasters, is worth consideration. I hope, a new comprehensive initiative may be launched soon, which should incorporate all factors offering resistance to Afghan peace. The way forward is only reconciliation and peace. War was not a solution and will be not a solution in the future.
Afghanistan was not conquered by the British, when the British Empire was at peak of its powers and has colonialized almost half of the world "Sun never sets in British Empire". Former USSR, could not sustain its occupation in the 1980s and finally have to withdraw its troops. The US after fighting 18 years, using all lethal weapons, latest technologies, best-trained troops and all possible resources from its allies too. Spending trillion dollars, sacrificing precious lives and still could not gain any obvious victory on the ground. It was the Taliban, who controls major part of Afghanistan. The actual pillar of the power in Afghanistan was the Taliban. The puppet government of President Ashraf Ghani or Hamid Karzai were having no say inside Afghanistan and were irrelevant.
There is an international consensus for peace in Afghanistan, the regional powers were extending full support to Peace in Afghanistan, It is the right time to achieve Peace in Afghanistan, If missed this opportunity, may harm Afghanistan, and the region as well as other stakeholders too.
I believe, it is time to think wisely and move smartly, the way forward is negotiation, diplomacy and political solution only. A stable and peaceful Afghanistan is in every body's interest. Reaction or over-reaction may serve the objectives for enemies of Peace and enemies of Afghanistan only.