Discover the new Right to education handbook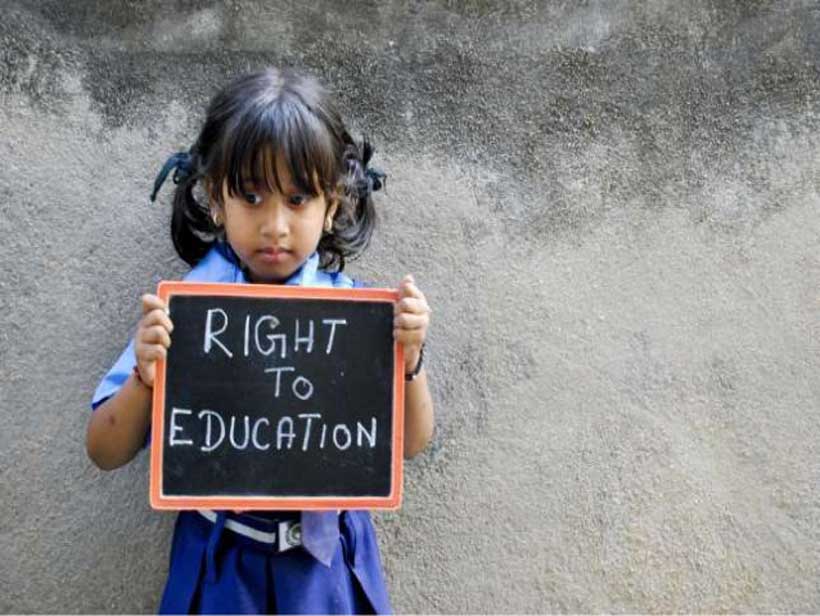 Education is a fundamental human right of every woman, man and child. However, millions are still deprived of educational opportunities every day, many as a result of social, cultural and economic factors.
UNESCO and the Right to Education Initiative (RTE) recently released the Right to education handbook, a key tool for those seeking to understand and advance that right. It is also an important reference for people working towards achieving Sustainable Development Goal 4 by offering guidance on how to leverage legal commitment to the right to education.
Why is this handbook important?
The aim of this handbook is to make sure that everyone enjoys their right to education. Its objective is not to present the right to education as an abstract, conceptual, or purely legal concept, but rather to be action-oriented. It provides practical guidance on how to implement and monitor the right to education along with recommendations to overcome persistent barriers. It seeks to do this by:
Increasing awareness and knowledge of the right to education. This includes the normative angle of the right to education, states' legal obligations, the various sources of law, what states must do to implement it, how to monitor it, and how to increase accountability.
Providing a summary of current debates and issues regarding education and what human rights law says about them, including on forced migration, education in emergencies, the privatization of education, and the challenge of reaching the most marginalized.
Providing an overview of the UN landscape and its mechanisms, including a clear understanding of the role of UNESCO and more generally the United Nations, as well as all relevant actors in education, particularly civil society.
Who should use this handbook?
The handbook was developed to assist all stakeholders who have a crucial role to play in the promotion and implementation of the right to education. This includes:
State officials, to ensure that education policies and practices are better aligned with human rights.
Civil servants, policy-makers, ministers, and the ministry of education staff, officials working in ministries and departments of justice, development, finance, and statistics, as well as National Human Rights Institutions.
Parliamentarians, their researchers and members of staff will find this handbook useful in evaluating and formulating education, human rights, and development legislation, and in implementing international human rights commitments to national law.
Judges, magistrates, clerks, and lawyers and other judicial officials can use the material to explain the legal obligations of the state and how to apply them.
Civil society including NGOs, development organizations, academics, researchers, teachers and journalists will benefit from this handbook as it includes guidance on how to incorporate the right to education in programmatic, research, and advocacy work.
Those who work for inter-governmental organizations, including at key UN agencies, will find this handbook useful in carrying out the mandate of their organizations. Private actors, multilateral and bilateral donors, and investors can use this handbook to ensure their involvement complies with human rights and that they understand and can apply their specific responsibilities.
How to use this handbook?
The handbook was designed to be accessible. Each chapter starts with the key questions addressed in the chapter and ends with a short summary consisting of key points and 'ask yourself' questions, designed to make the reader think deeper about issues raised in the chapter or to encourage people find out more about the situation in their own country.
For more than 70 years, UNESCO has been defending and advancing the right to education, which lies at the heart of its mandate. It recently ran a digital campaign on the #RightToEducation to mark the 70th anniversary of the Universal Declaration of Human Rights.
Scourge of slavery still claims 40 million victims worldwide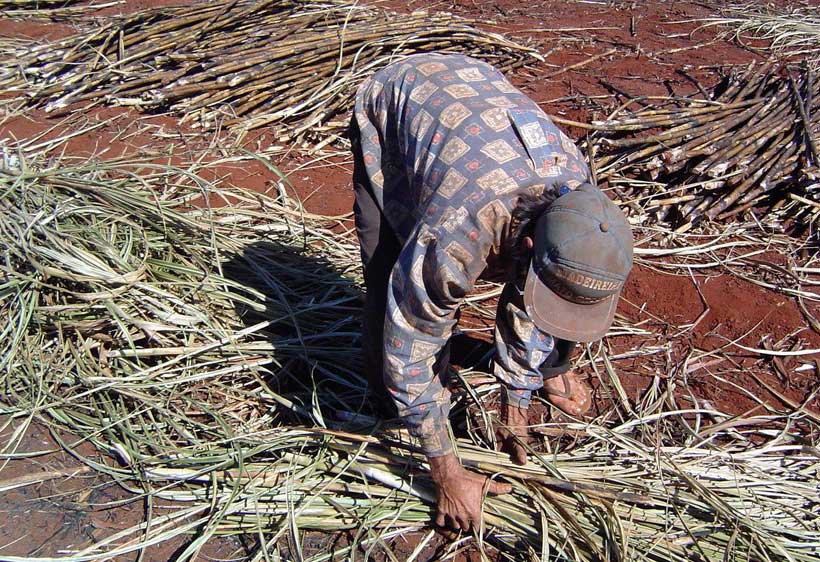 Incidents of modern-day slavery are "only likely to increase" as a result of some of biggest challenges facing the world today, a UN expert outlined in a report for the Human Rights Council in Geneva on Monday.
The Special Rapporteur on contemporary forms of slavery, Urmila Bhoola, explained that over 40 million people are enslaved around the world, a quarter of them children. Due to problems of environmental degradation, migration and shifting demographics, the scourge of modern-day slavery is expected to grow.
Over 60 percent of those in forced labour work in the private sector, Ms. Bhoola said, with women and girls disproportionately affected. Of the female victims involved in forced labour, 98 percent have experienced sexual violence.
Global estimates from the International Labour Organization (ILO) indicate that 24.9 million people are in forced labour situations worldwide, and 15.4 million live in forced marriages.
This sort of trend, "must serve as a wakeup call," Ms. Bhoola said, highlighting that the astounding statistics come four years after States committed to the UN's Sustainable Development Goals (SDGs), with relevant targets 5.2 and 8.7 aimed at stamping out trafficking, ending violence against women, and eradicating modern slavery.
The problem is exacerbated by the pressing climate conflict of our time. "In wake of climate change, people may lose their livelihoods, young people who don't have access to decent work may migrate through unsafe channels and changes in the world of work, such as automation, may push already vulnerable people out of their jobs," all of which could increase people's vulnerability to slavery, the expert explained.
Even for those who escape, life for survivors is often difficult. Investigations by the NGO Human Rights Watch, highlight how even victims who manage to extricate themselves, can return home to the same desperate circumstances that made them vulnerable to begin with, but now facing stigma or blame.
Beyond these tragic realities for individuals, "slavery leads to increased public health costs, productivity losses, negative environmental externalities and lost income," Ms. Bhoola added, urging for States and business to "act now."
"We cannot afford to stand by while more and people are driven into forced labour, servile marriage or child labour," she said.
Looking forward, the UN expert highlighted that for youth approaching working age, the situation is more dire – "By 2030, some 85 percent of the more than 25 million young people entering the labour force globally will be in developing and emerging countries," she noted. "Their perspectives to access jobs offering decent work will determine their level of vulnerability to exploitation, including slavery."
To prepare for this, "it is imperative" anti-slavery efforts are "systematic, scientific, strategic, sustainable, survivor-informed, and smart" she maintained.
Current efforts to end slavery are falling short and States and businesses "must take more decisive action to end slavery," Ms. Bhoola concluded. This must be done "by committing more resources to this effort and by adopting and implementing public policies which address contemporary forms of slavery effectively."
UN: Kashmir communications shutdown a 'collective punishment' that must be reversed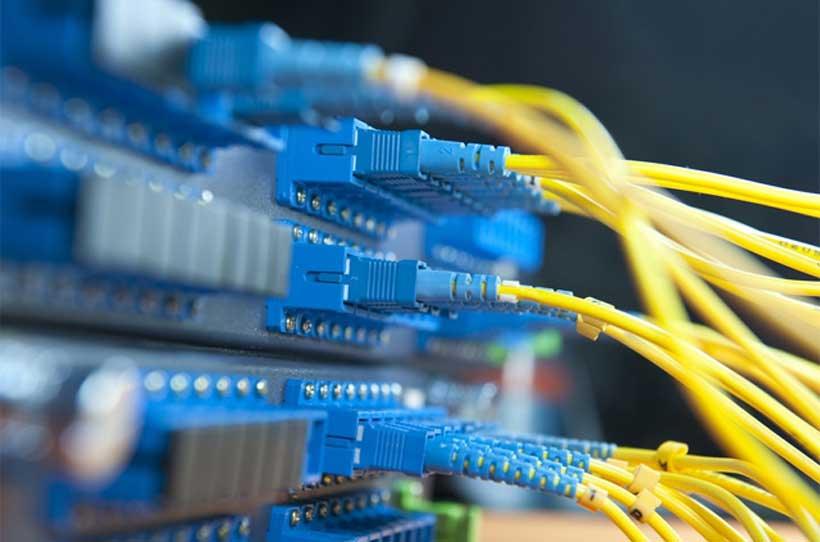 End the crackdown on freedom of expression, was the strong call to the Government by India from five United Nations independent rights expert on Thursday.
India and Pakistan both claim Kashmir as its sovereign territory.
Since the Indian Government's 5 August announcement revoking Kashmir's special status, tighter central Government control has resulted with access to information and peaceful protests quashed.
Reports have described a near total communications blackout in Jammu and Kashmir since the evening of 4 August, with internet access, mobile phone networks, and cable and Kashmiri television channels cut off.
The experts expressed concern that the measures, imposed after the Indian Parliament revoked the Constitutionally-mandated status of the state of Jammu and Kashmir, would exacerbate tensions in the region.
"The shutdown of the internet and telecommunication networks, without justification from the Government, are inconsistent with the fundamental norms of necessity and proportionality," the experts said in a statement.
"The blackout is a form of collective punishment of the people of Jammu and Kashmir, without even a pretext of a precipitating offence."
The Government has also imposed a curfew across Jammu and Kashmir, with massive numbers of troops brought in to enforce movement and peaceful assembly restrictions, particularly in the Kashmir Valley.
"We remind the Indian authorities that the restrictions imposed by the Indian Government are intrinsically disproportionate, because they preclude considerations of the specific circumstances of each proposed assembly," the experts stated.
At the same time, information received suggests an increase in the arrest of political figures, journalists, human rights defenders, protesters and others.
The experts expressed deep concern over reports that security forces were conducting night raids on private homes leading to the arrests of young people.
"Such detentions could constitute serious human rights violations," the experts spelled out. "The allegations must be thoroughly investigated by the authorities, and, if confirmed, those responsible must be held accountable".
Moreover, they are "gravely concerned" over allegations that "the whereabouts of some of those detained is not known", heightening the risk of enforced disappearances, "which may proliferate against the backdrop of mass arrests and restricted access to the internet and other communications networks".
The independent experts also raised the alarm over excessive force against protesters, including the use of live ammunition, which could amount to violations of the right to life.
"India has the responsibility to use the minimum force necessary when policing protests," the experts concluded. "This means that the use of deadly force is a measure permissible only as last resort and to protect life."
Steps taken to end Saudi 'guardianship' system for women, 'encouraging' start
Allowing Saudi women to apply for passports and travel without their guardians' permission is "an encouraging move" towards the "complete abolition of the 'guardianship' system," independent United Nations rights experts said on Thursday, but more action is needed to fully dismantle these restrictions.
"Any progress will remain very frail unless accompanied by wider reforms and by measures to ensure that rights are reflected and enshrined in the constitution of the Kingdom of Saudi Arabia and not solely through royal decrees," the six experts said in a joint statement.
Saudi Arabia loosened some social restrictions on women in 2017. And now, by Royal decree, Saudi women will be able to apply for passports. Those over 21 will be allowed to travel independently – without permission from their so-called guardians – by the end of this month.
According to news reports, while human rights advocates have welcomed the move, they have also noted that women still require the permission of a male relative to marry, or leave women's shelters, and some rights activists remain on trial or in detention for campaigning to change the system.
"We should not forget that these positive developments are the result of years of relentless advocacy and effort of many human rights and women's rights defenders in Saudi Arabia", underscored the independent UN experts, calling "for their immediate release".
Men thwarting progress
Women "continue to face numerous restrictions" under a guardianship system that "negates their fundamental human rights and their dignity as autonomous human beings", according to the experts.
Giving men arbitrary authority over their female relatives results in discrimination against women.
"It severely impairs women's equal participation and decision-making in political, economic and social affairs and the enjoyment of their human rights including the rights to freedom of movement, education, work, access to justice, privacy and family life," they stressed.
The Special Rapporteur on Privacy, Joseph Cannataci, expressed his grave concern over the technological tools and apps that extend male guardians' control over women through the digital sphere.
"I am particularly concerned about the use of the Absher mobile phone app that allows male 'guardians' to monitor, restrict and control women's whereabouts and freedom of movement in ways that are incompatible with their human right to privacy," he said. "I expect that this type of functionality will be immediately abolished in order to be compliant with both the spirit and the letter of the new law."
While acknowledging this welcoming initiative, the experts urged the government to fulfil without any further delay its pledge to fully abolish the male 'guardianship' system as promised at the UN Human Rights Council in March 2019.
The UN experts are Joseph Cannataci, the first Special Rapporteur on the right to privacy and the UN Working Group on discrimination against women and girls, comprised of Meskerem Geset Techane, Elizabeth Broderick, Ivana Radačić, Alda Facio and Melissa Upreti.
UN independent experts are appointed by the Geneva-based UN Human Rights Council to examine and report back on a specific human rights theme or a country situation. The positions are honorary, and the experts are not UN staff, nor are they paid for their work.