Belarus Rail Sector Reforms Would Boost Competitiveness, Contribution to Economy
Organizational restructuring, tariff  reforms, and strategic use of digital technologies would boost the competitiveness of the Belarusian railway sector, improving rail passenger experience and contributing more to the economy, says a newly published World Bank Railway and Logistics sector study for Belarus.
Over the last decade, the railway sector's share of transit traffic in Belarus has fallen from 35% to 29%, a decline caused largely by increased competition from road transport, combined with challenges in the railway sector's organizational structure and tariff policies.
"Belarusian Railways isn't a company in the conventional sense – it's a Public Association that supervises 29 different state-owned legal entities, each with its own balance sheet, statement of accounts and assets, and decision-making processes," says Alex Kremer, World Bank Country Manager for Belarus. "Consolidating all these entities into a single state-owned enterprise would help improve the sector's overall management and competitiveness."
The study recommends a new strategy for Belarusian Railways that includes revaluation of assets, changes to accounting practices, and development of commercial strategies and business plans both for freight and passenger units. The study also calls for the strategic use of digital technologies to improve customer service, increase operational efficiency, and support infrastructure management.
In Belarus, most rail prices are regulated by the state. While international passenger tariffs have increased, regional and local passenger service tariffs have declined considerably, compared with inflation and earnings. As such, Belarusian Railways has had to cross-subsidize passenger services by charging higher tariffs on its freight business, which adversely impacts its competitiveness against foreign carriers and road freight.
"Prices for passenger transport by rail are so low that a 30km rail journey costs less than a metro ride in Minsk," says Winnie Wang, World Bank Senior Transport Specialist. "An obligation to cross-subsidizing loss-making passenger services which should be a public service has prevented Belarusian Railways from making critical investments in its freight network, and even threatens the railway's financial viability. To enhance competitiveness, therefore, Belarusian Railways should review its tariffs and set its own prices."
As an important first step in the long-term process of transforming the railway sector, the study suggests that Belarusian Railways undertakes analyses of freight and passenger markets and forecasts, investment needs and requirements, and organizational structure.
Weak Outlook in GCC Due to Muted Oil Prices & Global Trends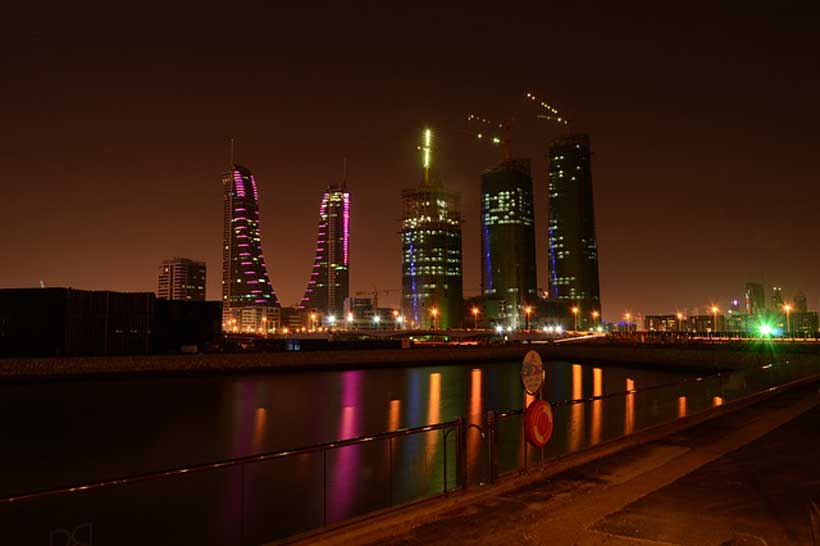 Economic growth in the Gulf Cooperation Council (GCC) was significantly weakened in 2019 due to muted oil prices and excess oil supply, according to the new World Bank's Gulf Economic Update released today. As a result, overall real GDP growth in the GCC is estimated to drop to 0.8% this year compared with 2% last year. While most GCC countries retained strong external positions in 2019, the ongoing slowdown in China and the continued global trade war are hindering their efforts to boost non-oil exports. Meanwhile, resurgent geopolitical risks are raising risk perceptions, which could hurt prospects for investment.
This issue of the Gulf Economic Update, titled "Economic Diversification for a Sustainable and Resilient GCC", explores ways in which GCC countries can pursue diversification that is environmentally sustainable and resilient to global megatrend. Many countries in the region have pursued 'traditional diversification', meaning diversifying away from hydrocarbon production but towards heavy industries that still depend on fossil fuels. The emissions-intensive nature of 'traditional diversification' has increased the GCC countries' exposure to disruptive low-carbon technologies, international policy efforts to address climate change, and negative public perceptions of fossil fuels and their derivatives.
"As GCC countries strive to diversify their economies, they should ensure that diversification strategies are aligned with environmental sustainability goals," said Issam Abousleiman, World Bank Regional Director for the GCC. "Ensuring that the Region's diversification efforts are climate-friendly is critical not only for environmental sustainability but also to help the GCC invest in sources of growth that are resilient to global technology and policy impacts."
The report suggests three ways to help align diversification strategies to environmental sustainability objectives.
First, ensuring that diversification strategies take an 'asset diversification' approach; one that moves beyond the concept of diversifying output and broadens the composition of a country's national wealth to include human capital, in addition to natural and produced assets.
Second, GCC countries can hedge the risks of traditional diversification by liberalizing energy and water prices, scaling up investments in renewable energy and carbon capture and storage to help mitigate the impacts of climate change. Energy subsidy reform and increased investment in renewable energy are already underway in the Gulf.
Third, the GCC must establish effective environmental management institutions and practices to ensure that the region protects its fragile ecosystem and reduces environmental cost of industry as it invests heavily in new sources of economic growth.
GCC Countries Outlook
Bahrain: Bahrain's economy is expected to grow at a moderate rate of 2% in 2019 and average 2.3% over 2020-21, driven by the non-oil sector. Nonoil GDP growth will be driven by an increase in manufacturing output and higher levels of infrastructure spending.
Kuwait: Kuwait's growth rate is expected to dip to 0.4% in 2019 before picking up to 2.2% in 2020, as the OPEC production cuts expire, and 2% in 2021, as the government increases spending on oil capacity enhancements and infrastructure to boost the non-oil sector.
Oman: Oman's growth rate is projected to accelerate from an estimated 0% in 2019 to 3.7% in 2020 and 4.3% in 2021, supported by rising natural gas production. The potential boost from the diversification investment spending would continue supporting growth in the medium term.
Qatar: Qatar's economy is projected to grow by a modest 0.5% in 2019 before accelerating to 1.5% in 2020 and 3.2% in 2021. Growth will be driven by a boost in gas production as the new Barzan Project starts operations as well as by the non-oil sector supported by the government's investment program targeting infrastructure and real estate.
Saudi Arabia: GDP growth rate will likely slow to 0.4% in 2019 driven OPEC's oil supply reduction drive, before rising to 1% in 2020 and 2.2% in 2021.
United Arab Emirates: GDP growth rate is projected to stabilize at 1.8% in 2019, before accelerating to 2.6% in 2020 and 3% by 2021, driven by government stimulus and a boost from hosting Expo 2020.
Tax revenues have reached a plateau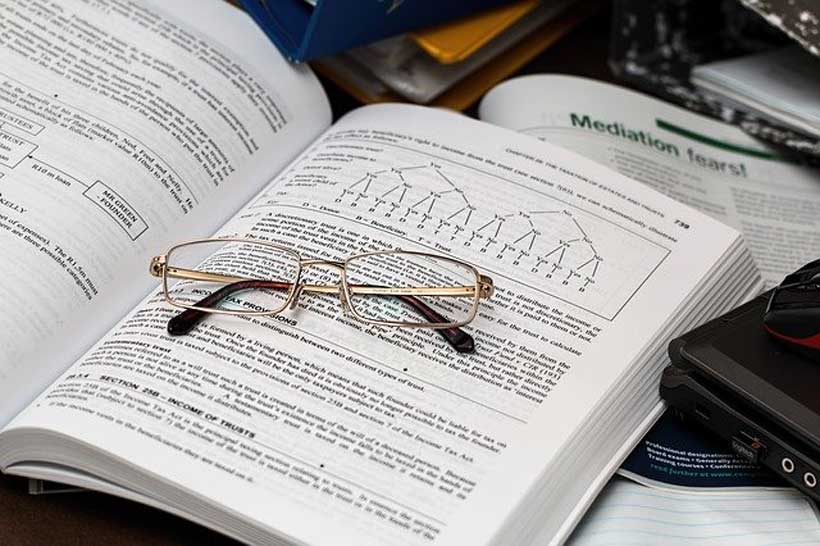 Tax revenues in advanced economies reached a plateau during 2018, with almost no change seen since 2017, according to new OECD research. This ends the trend of annual increases in the tax-to-GDP ratio seen since the financial crisis.
The 2019 edition of the OECD's annual Revenue Statistics publication shows that the OECD average tax-to-GDP ratio was 34.3% in 2018, virtually unchanged since the 34.2% in 2017.
Major reforms to personal and corporate taxes in the United States prompted a significant drop in tax revenues, which fell from 26.8% of GDP in 2017 to 24.3% in 2018. These reforms affected corporate income tax revenues, which fell by 0.7 percentage points, and personal income tax revenues (a fall of 0.5 percentage points).
Decreases were also seen in 14 other countries, led by a 1.6 percentage point drop in Hungary and a 1.4 percentage point drop in Israel. In contrast, nineteen OECD countries report increased tax-to-GDP ratios in 2018, led by Korea (1.5 percentage points) and Luxembourg (1.3 percentage points).
In 2018, four OECD countries had tax-to-GDP ratios above 43% (France, Denmark, Belgium and Sweden) and four other EU countries also recorded tax-to-GDP ratios above 40% (Finland, Austria, Italy and Luxembourg). Five OECD countries (Mexico, Chile, Ireland, the United States and Turkey) recorded ratios under 25%. The majority of OECD countries had a tax-to-GDP ratio between 30% and 40% of GDP in 2018.
Corporate income tax revenues continued their increase since 2014, rising to 9.3% of total tax revenues across the OECD in 2017. This is the first time corporate income tax revenues have exceeded 9% of total tax revenues since 2008.
In contrast, the share of social security contributions in total tax revenues continued the consistent decline seen in recent years, dropping to 26% in 2017, compared to 27% in 2009. Other tax types have not exhibited a clear trend in recent years.
This year's report contains a Special Feature that reconciles data on environmentally related tax revenues in Revenue Statistics with the OECD Policy INstruments for the Environment (PINE) database. This exercise provides higher-quality data for policymakers and researchers in this important policy area.
The Special Feature shows that environmentally related tax revenues accounted for 6.9% of total tax revenues on average in OECD countries in 2017, ranging from 2.8% in the United States to 12.5% in Slovenia and Turkey. As a share of GDP, environmental taxes account for 2.3% on average, with country shares ranging from 0.7% in the United States to 4.5% in Slovenia. The largest share of ERTRs is derived from energy taxes, both on average and in nearly every OECD country, accounting for nearly three-quarters of ERTRs, according to the report.
India: Step up reform efforts to increase quality jobs and incomes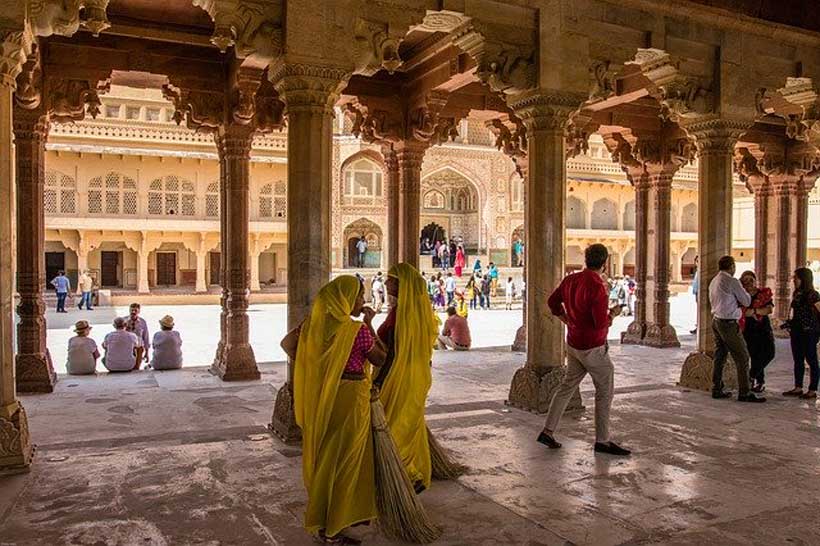 India is set for a modest recovery after a loss of momentum, as reforms to simplify taxation, lighten business regulations and upgrade infrastructure start to bear fruit. Further reforms to modernise the economy are now needed to drive the creation of high-quality jobs, as well as measures to improve public services and welfare, according to a new OECD report.
The latest OECD Economic Survey of India notes that while India has greatly expanded its participation in global trade in recent years, private investment remains relatively weak, the employment rate has declined amid a shortage of quality jobs, rural incomes are stagnating, and per-capita income varies considerably across states.
"India is now well established as a growth champion and a major player in the global economy," said OECD Chief Economist Laurence Boone, launching the Survey in New Delhi. "However, this slower pace of growth underlines the need to fully implement existing reforms and continue lowering barriers to trade to generate the investment and jobs India needs to raise living standards across the country."
The Survey sees India's GDP growth recovering to 6.2% in 2020 and 6.4% in 2021 after dipping to 5.8% in 2019 following several years of robust growth. Restoring growth to the higher levels needed to provide ample jobs and ease inequality will require accelerating the pace of structural reforms to revive investment and exports.
Improving the health of the financial sector, where the share of non-performing loans has declined but remains high, will be key to supporting investment. The Survey recommends speeding up bankruptcy procedures and improving governance in the banking sector.
India has ramped up its participation in international trade since slashing tariffs in the 1990s. Its share of global goods and services exports reached 2.1% in 2018, up from 0.5% in the early 1990s, thanks to a strong performance in sectors like information technology and pharmaceuticals. Addressing remaining infrastructure bottlenecks by modernising ports and adding roads will be key to boosting India's competitiveness. Reducing restrictions to services trade imposed by trading partners and by India on imports would further boost trade in services, also giving a lift to manufacturing and the general economy. OECD estimates suggest India would be the biggest beneficiary of a multilateral cut in services trade restrictions. Even without a multilateral agreement, moving alone to overhaul regulations would have a positive impact.
While many millions of Indians have been lifted out of poverty in recent years, too many have no formal employment benefits and little access to finance. Doing more to simplify complex labour laws – many of which discourage hiring by becoming binding as firms grow above stated thresholds – would help raise the share of quality jobs demanded by a fast-growing and well-educated youth population in a country where the vast majority of employment is informal.
The government has made some headway improving access to electricity, drinking water and rural roads. Housing shortages, and poor access to basic amenities, remain acute, particularly in rural areas. Population growth and urbanisation will add to housing pressures already estimated to affect some 40 million households across the country. Developing the currently small rental market could help achieve a pledge to provide a house for all Indians by 2022. Finally, mobilising more revenue from property and personal income taxes could create the fiscal space to raise spending on health, education and social transfers.