Mali: Bamako Needs Urgent Actions to Become an Engine of Growth and Service Delivery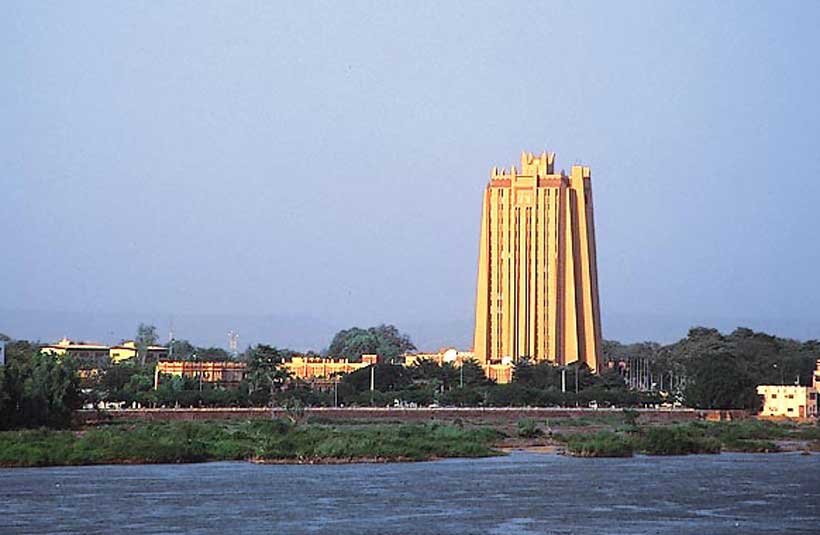 Bamako, Mali's capital city, has an opportunity to promote growth and improve service delivery, however this window of opportunity is narrow, a new World Bank Group report finds.
Launched today, Bamako – An Engine of Growth and Service Delivery analyzes how Bamako can become a city that works, increasing productivity and livability for its residents. According to the report, Bamako dominates Mali's urban landscape, so reforms and investments in the capital would impact the entire country's development.
The report highlights that to unleash Bamako's potential, a balanced approach to reforming institutions, putting the right policies in place and investing in infrastructures and attention to implementation will be needed. This would require coordinated use of land and connective infrastructure, fiscal and technical capabilities to finance and manage better public service delivery, and strengthening of urban institutions.
"Many of Mali's development challenges have a spatial dimension – with Bamako at its core. The economic and social importance of the capital city cannot be understated. Decisions made in Bamako will have long-lasting effects on Mali's development as it is the nerve center of the national economy. Reforms and investments aimed at tackling urban development challenges in the capital will have knock-on effects on national economic development," said Soukeyna Kane, World Bank Country Director for Mali.
The report looks at factors underlying Bamako's current challenges. It finds that inefficiencies in the land market deter productive investments. This, combined with low quality of transport, hampers urban accessibility within the city – keeping people away from jobs and services. And these challenges are further exacerbated by institutional fragmentation and lack of adequate investments.
"Bamako has an opportunity to make early investments in urban infrastructure in close coordination with long-term planning. Moreover, digital and disruptive technologies offer an opportunity for Bamako to tackle major challenges like never before. " said Anna Wellenstein, Director, Social, Urban, Rural, and Resilience Global Practice, World Bank.
Despite Bamako's prominence, its progress on increasing its competitiveness over time and on urban service delivery for its citizens has been falling behind. The report finds that urban development in Bamako has been fragmented – providing an important explanation of the failure to realize the advantages associated with the city's growth.
"The high level of urban fragmentation is fettering both – productivity, by preventing opportunities for matching people and jobs – and livability, by driving up the costs of urban infrastructure and service delivery," said Megha Mukim, Senior Economist and Lead Author of the report.
To become an engine of growth and service delivery, Bamako needs to scale up investments in a bottom-up, innovative ecosystem by developing the right platforms and engaging citizens in finding solutions to transform the city space.
As urbanization grows, cities unveil sustainable development solutions on World Day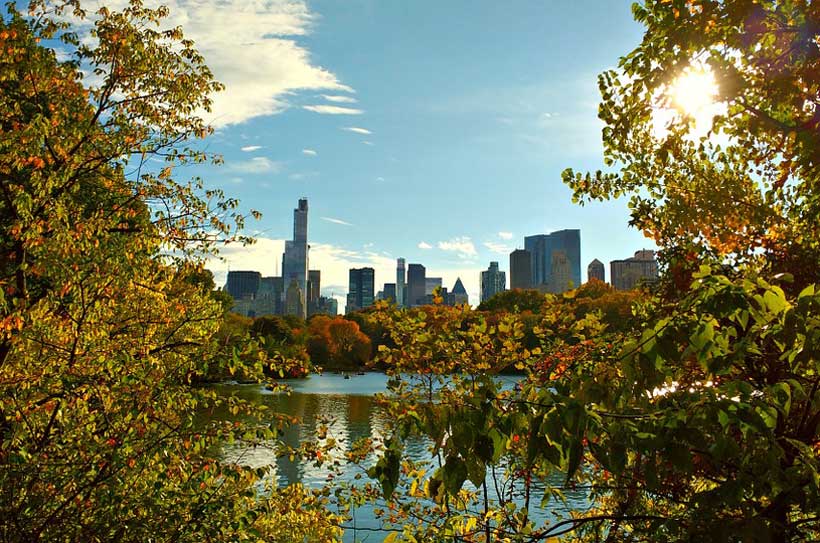 Over half of the world's population now live in cities, with numbers expected to double by 2050, but while urbanization poses serious challenges, cities can also be powerhouses for sustainable development; something the UN is spotlighting on World Cities Day, marked 31 October.
The UN Educational, Scientific and Cultural Organisation (UNESCO) will host a celebration at its Paris Headquarters on Thursday, convening representatives from all corners of the world for discussions on how cities can combat the climate crisis, create more inclusive urban spaces, and contribute to technical innovation.
Cities provide a wealth of opportunities, jobs included, and generate over 80 per cent of gross national product across the globe, according to UN estimates. Urban areas also account for between 60 and 80 per cent of all energy consumption, despite only occupying three per cent of the planet's surface and are responsible for three quarters of all greenhouse gas emissions.
In addressing these pros and cons, the Organisation has advocated for a "people-centred" development model, and aims to "re-humanise cities" in the face of trends impacting them, from population growth, demographic shifts, and increasing the risk of disasters induced by climate change.
This year's theme: "Changing the world: innovations and better life for future generations" spotlights the role of technology and young people in building sustainable cities. To do so, Thursday's commemorative event will be organized along four key discussion themes: 'Cities 4 Sustainable Development Goals (SDGs)', 'Cities 4 Climate Action', 'Cities 4 Communities', and 'Cities 4 the Future'.
In line with its multidisciplinary mandate, UNESCO's 2004 Creative Cities Network continues to harness the various ways cities spanning the globe are placing creativity and cultural industries at the heart of their development plans.
From gastronomy in Tucson, Arizona, to design in Nagoya, Japan, the network engages more than 246 cities, which integrate creative approaches in their development plans, 66 of which UNESCO announced as newcomers on the World Day. See the complete list of cities, and their creative undertakings here.
For World Cities Day this year, UNESCO is partnering with the UN"s Food and Agriculture Organisation (FAO), UN-Habitat, and refugee agency (UNHCR) to amplify the concerted action of the United Nations for cities alongside their planners and other urban players.
The UN-proclaimed World Day serves as a call for States, municipalities and city dwellers to work together for transformative change and sustainable strategies for cities, as urbanization continues to swell.
UN chief calls cities a battleground for climate crisis
Secretary-General António Guterres explained in a statement attributable to his spokesperson, that "the choices that will be made on urban infrastructure in the coming decades…will have decisive influence on the emissions curve. Indeed, cities are where the climate battle will largely be won or lost."
From electric public transport to renewable and energy and better waste management systems, cities are "hubs of innovation and creativity, and young people are taking the lead."
In addition, he highlighted that World Cities Day comes as "urban October" concludes, a month dedicated to raising awareness of urban challenges, and successes in sustainability.
"Let us commit to embracing innovation to ensure a better life for future generations and chart a path towards sustainable, inclusive urban development that benefits all", he encouraged.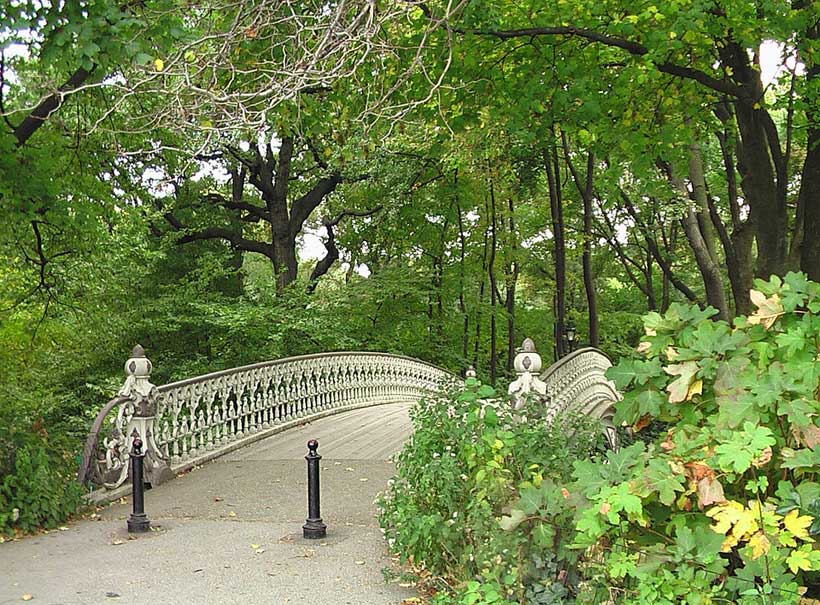 Over half the world's people live in cities. As more and more people move into cities from rural areas a number of environmental and social challenges arise, including overcrowding in slum areas, poor sanitation and air pollution. However, urbanization can also present great opportunities and is a critical tool for achieving the 2030 Agenda for Sustainable Development if done right.
Cities have always been drivers and incubators of innovation. It is often said that the battle for achieving the Sustainable Development Goals will be won or lost in cities. For this to happen, cities will have to continue to drive innovation to achieve a lasting impact in communities and to ensure that "no one and no place" is left behind.
This year's World Cities Day, hosted by the City of Ekaterinburg, Russian Federation and co-organized by UN-Habitat, the Shanghai People's Government and the City of Ekaterinburg, will focus on technology and innovation: digital innovations that can be used for urban services to enhance people's quality of life and improve the urban environment; technologies for building more inclusive cities; opportunities for generating renewable energy and; technologies that can promote social inclusion in cities.
This year's theme for World Cities Day on 31 October is "Changing the world: innovations and better life for future generations."
Technologies such as artificial intelligence, virtual, augmented and mixed reality and the internet of things present efficiency and communications opportunities requiring new governance frameworks. This rapid rate of innovation also puts pressure on urban policymakers and managers to strengthen their capacity when it comes to understanding, procuring and regulating new technologies.
The UN Environment Programme (UNEP) works in partnership with UN-Habitat and others to promote the sustainable development of cities.
Jointly with the World Health Organization, the Climate and Clean Air Coalition and the World Bank, we lead BreatheLife, a global campaign to mobilize cities and individuals to protect our health and our planet from the effects of air pollution.
Together with Cities Alliance, the United Nations Human Settlements Programme (UN-Habitat) and the World Bank, we launched the Knowledge Centre on Cities and Climate Change (K4C), an online repository of information on climate change that advocates informed decision-making in local governance.
Check out UNEP's work with partners relating to cities, covering green spaces (and the importance of trees in soaking up pollution), sustainable transport, district heating and cooling, sustainable waste management, sanitation and more.
Four Regional Development Banks Launch Joint Report on Livable Cities
Rapid urbanization has provided most cities in the world with opportunities to provide more sustainable, vibrant, and prosperous centers for their citizens. But they must first address challenges such as inadequate infrastructure investments, pollution and congestion, and poor urban planning, according to a new report released today.
The report, Creating Livable Cities: Regional Perspectives, looks at urbanization trends across emerging and developing economies in Africa; Asia and the Pacific; emerging Europe, Central Asia, and the Southern and Eastern Mediterranean; and Latin America and the Caribbean. It is a joint publication by four regional development banks (RDBs) operating in these regions—African Development Bank (AfDB), Asian Development Bank (ADB), European Bank for Reconstruction and Development (EBRD), and Inter-American Development Bank (IDB).
"Cities offer access to key infrastructure, institutions, and services for a good quality of life," ADB President Mr. Takehiko Nakao said. "They can be centers of innovation for a more livable future for all. But realizing that potential requires forward thinking and flexible planning, adequate capacity at the municipal level, and good governance."
Mr. Nakao took part in a launch event at the IDB headquarters today in Washington, D.C., with the presidents of the other three development banks: Mr. Akinwumi Adesina of AfDB, Mr. Suma Chakrabarti of EBRD, and Mr. Luis Alberto Moreno of IDB.
The world's urban population has grown from just 750 million in 1950 (or 31% of the total population) to 4.2 billion in 2018 (55% of the total population)—a number that is estimated to reach 5.2 billion in 2030 (60% of the total population). While the majority of leading economic hubs are still in advanced economies, the center of economic activity is moving toward the developing and emerging markets, the report says. Asia and Africa will account for 90% of urban population growth between 2018 and 2050, with more than a third of this growth to happen in just three countries—the People's Republic of China (PRC), India, and Nigeria.
Although large and still dominant, megacities of more than 10 million people and national capitals are not the fastest-growing urban areas. Urban areas with fewer than 1 million residents account for 59% of the world's urban population and are experiencing a faster growth rate across the regions, the report says.
Cities need large scale investments to develop and maintain infrastructure and services such as urban transport, water supply, sanitation, and solid waste management. In the face of rapid growth, overstretched services, skills shortages, and increased vulnerabilities to disasters are adding to cities' environmental stress.
The publication examines the types of policy interventions and approaches needed to promote competitive, inclusive, equitable, and environmentally sustainable and climate-resilient cities—four factors that taken together make cities "livable."
"RDBs play an important role in identifying, distilling, and diffusing knowledge and actions that can accelerate progress toward creating more livable cities," the report says. Making cities more livable is one of the seven operational priorities of ADB's Strategy 2030. ADB's Livable Cities approach puts people and communities at the center of urban development, and promotes strengthening urban institutions through holistic and participatory urban planning and sustainable financing, and use of data and digital technologies to improve urban services to the residents.