Responsible investment and sustainable development growing priority for private equity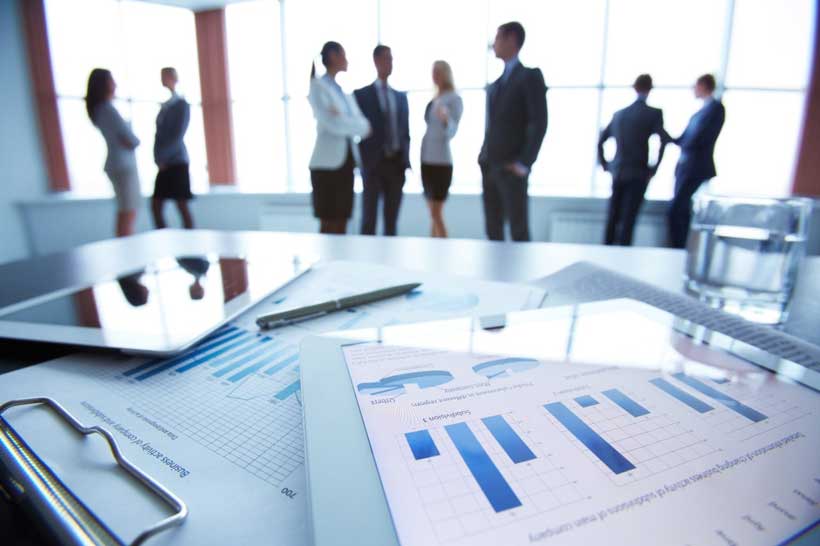 Responsible investment – involving the management of  environmental, social and governance (ESG) issues – is an increasingly significant consideration for both private equity houses (general partners – GPs) and investors (limited partners – LPs), according to a new survey released today by PwC.
The Private Equity Responsible Investment Survey 2019 draws upon the views of 162 respondents from 35 countries/territories, including 145 PE houses. This is the fourth edition of the survey, following on from previous editions in 2016, 2015 and 2013.
The 2019 survey has found that nearly 81% of respondents are reporting ESG matters to their boards at least once a year, with a third (35%) doing so more often. Almost all (91%) report having a policy in place or in development, compared to 80% in 2013. Of these, 78% are using or developing KPIs to track, measure and report on progress of their responsible investment or ESG policy.
Most strikingly, 35% of respondents reported having a team dedicated to responsible investment activity (an increase from 27% in 2016). Of those without a specific function, 66% rely on their Investment/Deal teams to manage ESG matters.
Meanwhile, two thirds (67%) of respondents have identified and prioritised SDGs that are relevant to their investments (compared to 38% in 2016) and 43% have a proactive approach to monitoring and reporting portfolio company performance against the SDGs (up from 16% in 2016).
Will Jackson-Moore, Global Private Equity, Real Assets and Sovereign Fund Leader at PwC, says, 'This is a really encouraging survey that suggests responsible investment is starting to come of age in terms of driving sustainable business practice. The private equity sector has a vital role to play in supporting sustainable development: the survey highlights that private equity houses and LPs are taking that responsibility seriously and driving genuine change. That is especially important as their role in global capital markets increases.
'It is heartening to see that responsible investment is seen as a matter for those at the heart of the investment process and needs to be supported by rigorous monitoring and reporting. LPs are playing a vital role in applying pressure to act on key areas of ESG concerns and in influencing board agendas.
'Yet while responsible investment may only be at the 'young adult' stage of development, these are signs of increasing maturity.'
Even so, the survey also acknowledges a continued distance between those considering action, and those taking proactive steps. For instance, while 89% of respondents cite cyber and data security as a concern, only 41% are taking action. Similarly, 83% are concerned by climate risk for their portfolio companies, yet only 31% have acted upon this.
Will Jackson-Moore says,'There is a risk of "impact-washing" – where it is claimed that investments have a greater SDG-aligned contribution or positive impact than can be evidenced, or using positive examples of responsible investment to divert attention from other investments where  less action has been taken.
'Yet investors and PE leaders have a role to play in continuing to influence responsible investment behaviour, through demanding more robust and granular reporting around ESG matters. For instance, PwC UK has worked with the well-respected global initiative The Impact Management Project to develop an impact assessment framework based on the SDGs, to support investors.
'We are at the stage that we can see ESG genuinely driving returns, and enhanced ESG practices can potentially enhance multiples: it may well be the next big value lever.
'It is therefore vital for PE houses and investors alike to recognise that even if responsible investment may seem challenging there are numerous solutions and frameworks that can be applied to achieve positive outcomes.'
Reforms Building Momentum for Growth in Myanmar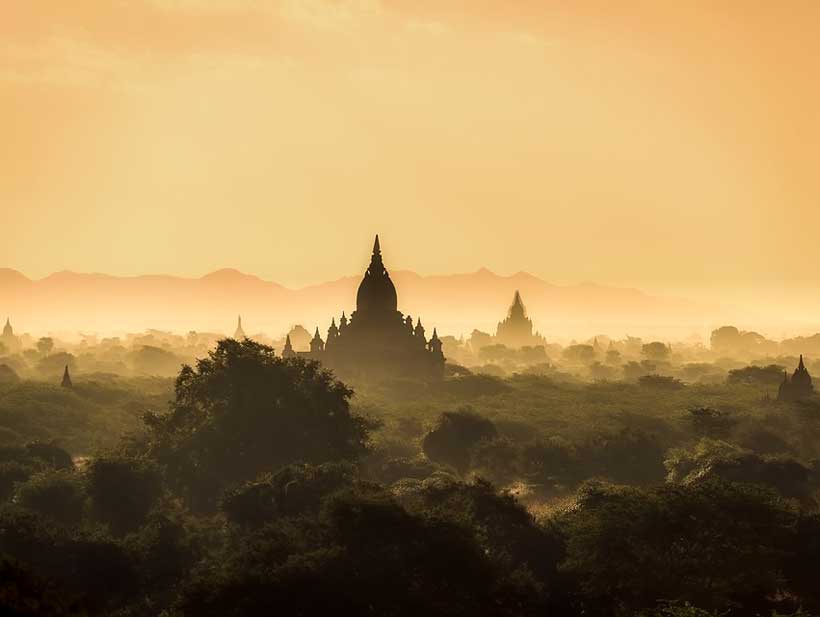 Myanmar's economy is slowly regaining stability and picking up speed after a volatile 2018, according to a new World Bank report.
The Myanmar Economic Monitor projects Myanmar's economy to grow at 6.5 percent in 2018/19. Growth continues to be broad-based, supported by the industrial and service sectors. Industrial activities revived, supported by strong performance in the garment sector and construction activities. Services remain the key driver of growth with momentum building in the wholesale and retail sector supported by reforms. However, large disparities in welfare persist across the country.
"Acceleration of the reform agenda as envisioned in the Myanmar Sustainable Development Plan, along with targeted public investments and private sector participation, will lead to a consolidation of macroeconomic stability and help Myanmar maintain its momentum and meet its long-term growth targets," said Gevorg Sargsyan, Head of Office, World Bank Myanmar.
The report includes an analysis drawing on the Multidimensional Welfare Indicator (MDI), prepared with the government, which indicates that most of the population in Myanmar faces overlapping disadvantages, with large disparities in welfare apparent at the state, region and township level. Eighty-four percent of people faced disadvantages in one or more of the 14 indicators under the MDI, including education, employment, health, water and sanitation, housing, and assets. The MDI is being used to help target public resources and aid flows toward those who need it the most.
With growth expected to rise to 6.7 percent in 2020/21, the World Bank report projects a positive outlook for Myanmar's economy despite a deteriorating global environment, due to accelerated implementation of reforms, infrastructure spending and investment in sectors such as wholesale and retail, insurance and banking that are undergoing liberalization. The external risks to the economic outlook include slowing global and regional growth and escalation of trade tensions and possible revocation of preferential EU market access.
Inflation is expected to stabilize at 6.6 percent in the medium term. The report notes that inflationary pressures could increase due to volatile global energy prices and the possibility that the government may increases electricity tariffs to bring them in line with the cost of power production.
"There are signs that market sentiment is rising due to the new laws being passed and starting to be implemented," said Hans Anand Beck, Lead Economist, World Bank Myanmar. "Keeping these reforms going will be critical to continued economic momentum, for example through insurance liberalization, tax reform, and transparent investments in the power sector."
In the power sector, the report argues that Myanmar needs to invest twice as much and implement projects three times faster to meet growing demand.
The Myanmar Economic Monitor is a biannual analysis of economic developments, economic prospects and policy priorities in Myanmar. The publication draws on available data reported by the Government of Myanmar and additional information collected as part of the World Bank Group's regular economic monitoring and policy dialogue.
The World Bank's engagement on Myanmar focuses on social inclusion, particularly in conflict-affected areas, in support of the country's historic political and economic transition. With an emphasis on the importance of achieving peace and security as a foundation for inclusive and sustainable development for all communities in Myanmar, the Bank continues to provide technical and financial support, especially through high-impact projects. These focus on education, health services, access to electricity and other essential services, response to natural disasters, and inclusion of all ethnic groups and religions.
International action can scale up hydrogen to make it a key part of a clean and secure energy future
The world has an important opportunity to tap into hydrogen's vast potential to become a critical part of a more sustainable and secure energy future, the International Energy Agency said in a major new report today.
The in-depth study, which analyses hydrogen's current state of play and offers guidance on its future development, is being launched by Dr Fatih Birol, the IEA's Executive Director, alongside Mr Hiroshige Seko, Japan's Minister of Economy, Trade and Industry, on the occasion of the meeting of G20 energy and environment ministers in Karuizawa, Japan. The report – The Future of Hydrogen: Seizing Today's Opportunities – finds that clean hydrogen is currently receiving strong support from governments and businesses around the world, with the number of policies and projects expanding rapidly.
Hydrogen can help to tackle various critical energy challenges, including helping to store the variable output from renewables like solar PV and wind to better match demand. It offers ways to decarbonise a range of sectors – including long-haul transport, chemicals, and iron and steel – where it is proving difficult to meaningfully reduce emissions. It can also help to improve air quality and strengthen energy security.
A wide variety of fuels are able to produce hydrogen, including renewables, nuclear, natural gas, coal and oil. Hydrogen can be transported as a gas by pipelines or in liquid form by ships, much like liquefied natural gas (LNG). It can also be transformed into electricity and methane to power homes and feed industry, and into fuels for cars, trucks, ships and planes.
"Hydrogen is today enjoying unprecedented momentum, driven by governments that both import and export energy, as well as the renewables industry, electricity and gas utilities, automakers, oil and gas companies, major technology firms and big cities," Dr Birol said. "The world should not miss this unique chance to make hydrogen an important part of our clean and secure energy future."
To build on this momentum, the IEA report offers seven key recommendations to help governments, companies and other stakeholders to scale up hydrogen projects around the world. These include four areas where actions today can help to lay the foundations for the growth of a global clean hydrogen industry in the years ahead:
Making industrial ports the nerve centres for scaling up the use of clean hydrogen;
Building on existing infrastructure, such as natural gas pipelines;
Expanding the use of hydrogen in transport by using it to power cars, trucks and buses that run on key routes;
Launching the hydrogen trade's first international shipping routes.
The report notes that hydrogen still faces significant challenges. Producing hydrogen from low-carbon energy is costly at the moment, the development of hydrogen infrastructure is slow and holding back widespread adoption, and some regulations currently limit the development of a clean hydrogen industry.
Today, hydrogen is already being used on an industrial scale, but it is almost entirely supplied from natural gas and coal. Its production, mainly for the chemicals and refining industries, is responsible for 830 million tonnes of CO2 emissions per year. That's the equivalent of the annual carbon emissions of the United Kingdom and Indonesia combined.
Reducing emissions from existing hydrogen production is a challenge but also represents an opportunity to increase the scale of clean hydrogen worldwide. One approach is to capture and store or utilise the CO2 from hydrogen production from fossil fuels. There are currently several industrial facilities around the world that use this process, and more are in the pipeline, but a much greater number is required to make a significant impact.
Another approach is for industries to secure greater supplies of hydrogen from clean electricity. In the past two decades, more than 200 projects have started operation to convert electricity and water into hydrogen to reduce emissions – from transport, natural gas use and industrial sectors – or to support the integration of renewables into the energy system.
Expanding the use of clean hydrogen in other sectors – such as cars, trucks, steel and heating buildings – is another important challenge. There are currently around 11,200 hydrogen-powered cars on the road worldwide. Existing government targets call for that number to increase dramatically to 2.5 million by 2030.
Policy makers need to make sure market conditions are well adapted for reaching such ambitious goals. The recent successes of solar PV, wind, batteries and electric vehicles have shown that policy and technology innovation have the power to build global clean energy industries.
As the world's leading energy authority covering all fuels and all technologies, the IEA is ideally placed to help to shape global policy on hydrogen.
"We are very proud to have been able to use the breadth and depth of the IEA's energy expertise to carry out the rigorous analysis for this study in collaboration with governments, industry and academic researchers," said Dr Birol. "We are grateful to Japan, through its presidency of the G20, for requesting that we carry out this report, which recommends immediate, pragmatic steps to foster hydrogen's development."
Beyond this report, the IEA will remain focused on hydrogen, further expanding our expertise in order to monitor progress and provide guidance on technologies, policies and market design. The IEA will continue to work closely with governments and all other stakeholders to support efforts to make the most out of hydrogen's great potential.
Oil Market Report: 2020 vision
In this Report, we publish our first outlook for 2020. As we do so, volatility has returned to oil markets with a dramatic sell-off in late May seeing Brent prices fall from $70/bbl to $60/bbl. Until recently, the focus has been on the supply side with the familiar list of uncertainties – Iran, Venezuela, Libya, and the Vienna Agreement – lifting Brent prices above $70/bbl in early April and keeping them there until late May. Not that supply concerns have gone away: yesterday oil prices initially increased by 4% on news of the attacks on two tankers in the Gulf of Oman, before easing back slightly.
Now, the main focus is on oil demand as economic sentiment weakens. In May, the OECD published an outlook for global GDP growth for 2019 of 3.2%, lower than our previous assumption. World trade growth has fallen back to its slowest pace since the financial crisis ten years ago, according to data from the Netherlands Bureau of Economic Policy Analysis and various purchasing managers' indices.
The consequences for oil demand are becoming apparent. In 1Q19, growth was only 0.3 mb/d versus a very strong 1Q18, the lowest for any quarter since 4Q11. The main weakness was in OECD countries where demand fell by a significant 0.6 mb/d, spread across all regions. There were various factors: a warm winter in Japan, a slowdown in the petrochemicals industry in Europe, and tepid gasoline and diesel demand in the United States, with the worsening trade outlook a common theme across all regions. In contrast, the non-OECD world saw demand rise by 0.9 mb/d, although recent data for China suggest that growth in April was a lacklustre 0.2 mb/d. In 2Q19, we see global demand growth 0.1 mb/d lower than in last month's Report. For now though, there is optimism that the latter part of this year and next year will see an improved economic picture. The OECD sees global GDP growth rebounding to 3.4% in 2020, assuming that trade disputes are resolved and confidence rebuilds. This suggests that global oil demand growth will have scope to recover from 1.2 mb/d in 2019 to 1.4 mb/d in 2020.
Meeting the expected demand growth is unlikely to be a problem. Plentiful supply will be available from non-OPEC countries. The US will contribute 90% of this year's 1.9 mb/d increase in supply and in 2020 non-OPEC growth will be significantly higher at 2.3 mb/d with US gains supported by important contributions from Brazil, Canada, and Norway. Later this month, Vienna Agreement oil ministers, faced with short-term uncertainty over the strength of demand and relentless supply growth from their competitors, are due to discuss the fate of their output deal.
Ministers will note that OECD oil stocks remain at comfortable levels 16 mb above the five-year average. However, they will also note that although in 1Q19 weak demand helped create a surplus of 1.1 mb/d, in 2Q19 the market is in deficit by an estimated 0.4 mb/d, with the backwardated price structure reflecting tighter markets. This deficit is partly due to the fact that in May the Vienna Agreement countries cut output by 0.5 mb/d in excess of their committed 1.2 mb/d. In 3Q19, the market could receive further support from an expected pick-up in refining activity.
Recently, high levels of maintenance in the US and Europe, low runs in Japan and Korea, and fallout from the Druzhba pipeline contamination contributed to weak growth in global refining throughput. This could be about to change: according to our estimates, crude runs in August could be about 4 mb/d higher than in May. This might cause greater tightness in crude markets, particularly for sour barrels if the Vienna Agreement is extended and there is no change in the situations in Iran and Venezuela. Of course, much depends on the strength of oil demand later in the year.
A clear message from our first look at 2020 is that there is plenty of non-OPEC supply growth available to meet any likely level of demand, assuming no major geopolitical shock, and the OPEC countries are sitting on 3.2 mb/d of spare capacity. This is welcome news for consumers and the wider health of the currently vulnerable global economy, as it will limit significant upward pressure on oil prices. However, this must be viewed against the needs of producers particularly with regard to investment in the new capacity that will be needed in the medium term.