Responsible investment and sustainable development growing priority for private equity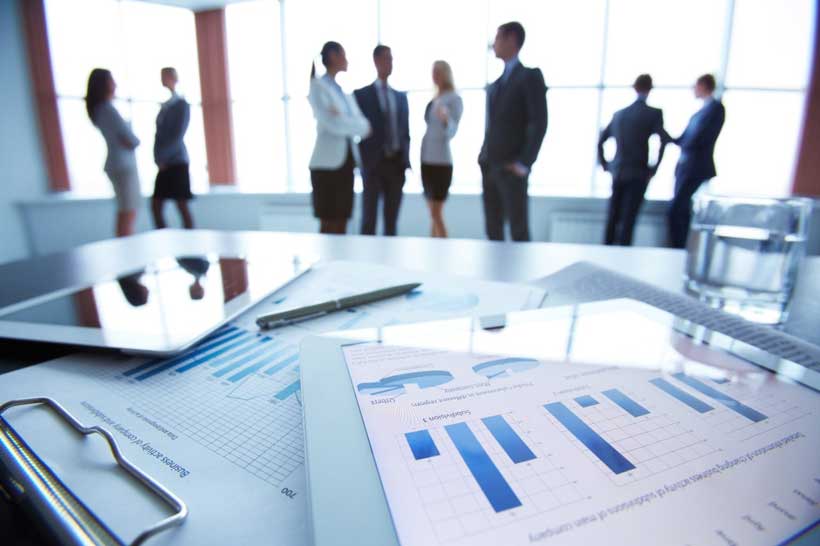 Responsible investment – involving the management of  environmental, social and governance (ESG) issues – is an increasingly significant consideration for both private equity houses (general partners – GPs) and investors (limited partners – LPs), according to a new survey released today by PwC.
The Private Equity Responsible Investment Survey 2019 draws upon the views of 162 respondents from 35 countries/territories, including 145 PE houses. This is the fourth edition of the survey, following on from previous editions in 2016, 2015 and 2013.
The 2019 survey has found that nearly 81% of respondents are reporting ESG matters to their boards at least once a year, with a third (35%) doing so more often. Almost all (91%) report having a policy in place or in development, compared to 80% in 2013. Of these, 78% are using or developing KPIs to track, measure and report on progress of their responsible investment or ESG policy.
Most strikingly, 35% of respondents reported having a team dedicated to responsible investment activity (an increase from 27% in 2016). Of those without a specific function, 66% rely on their Investment/Deal teams to manage ESG matters.
Meanwhile, two thirds (67%) of respondents have identified and prioritised SDGs that are relevant to their investments (compared to 38% in 2016) and 43% have a proactive approach to monitoring and reporting portfolio company performance against the SDGs (up from 16% in 2016).
Will Jackson-Moore, Global Private Equity, Real Assets and Sovereign Fund Leader at PwC, says, 'This is a really encouraging survey that suggests responsible investment is starting to come of age in terms of driving sustainable business practice. The private equity sector has a vital role to play in supporting sustainable development: the survey highlights that private equity houses and LPs are taking that responsibility seriously and driving genuine change. That is especially important as their role in global capital markets increases.
'It is heartening to see that responsible investment is seen as a matter for those at the heart of the investment process and needs to be supported by rigorous monitoring and reporting. LPs are playing a vital role in applying pressure to act on key areas of ESG concerns and in influencing board agendas.
'Yet while responsible investment may only be at the 'young adult' stage of development, these are signs of increasing maturity.'
Even so, the survey also acknowledges a continued distance between those considering action, and those taking proactive steps. For instance, while 89% of respondents cite cyber and data security as a concern, only 41% are taking action. Similarly, 83% are concerned by climate risk for their portfolio companies, yet only 31% have acted upon this.
Will Jackson-Moore says,'There is a risk of "impact-washing" – where it is claimed that investments have a greater SDG-aligned contribution or positive impact than can be evidenced, or using positive examples of responsible investment to divert attention from other investments where  less action has been taken.
'Yet investors and PE leaders have a role to play in continuing to influence responsible investment behaviour, through demanding more robust and granular reporting around ESG matters. For instance, PwC UK has worked with the well-respected global initiative The Impact Management Project to develop an impact assessment framework based on the SDGs, to support investors.
'We are at the stage that we can see ESG genuinely driving returns, and enhanced ESG practices can potentially enhance multiples: it may well be the next big value lever.
'It is therefore vital for PE houses and investors alike to recognise that even if responsible investment may seem challenging there are numerous solutions and frameworks that can be applied to achieve positive outcomes.'
Growth in South Asia Slows Down, Rebound Uncertain
In line with a global downward trend, growth in South Asia is projected to slow to 5.9 percent in 2019, down 1.1 percentage points from April 2019 estimates , casting uncertainty about a rebound in the short term, says the World Bank in its twice-a-year regional economic update.
The latest edition of the South Asia Economic Focus, Making (De)centralization Work, finds that strong domestic demand, which propped high growth in the past, has weakened, driving a slowdown across the region. Imports have declined severely across South Asia, contracting between 15 and 20 percent in Pakistan and Sri Lanka. In India, domestic demand has slipped, with private consumption growing 3.1 percent in the last quarter from 7.3 percent a year ago, while manufacturing growth plummeted to below 1 percent in the second quarter of 2019 compared to over 10 percent a year ago.
"Declining industrial production and imports, as well as tensions in the financial markets reveal a sharp economic slowdown in South Asia," said Hartwig Schafer, World Bank Vice President for the South Asia Region. "As global and domestic uncertainties cloud the region's economic outlook, South Asian countries should pursue stimulating economic policies to boost private consumption and beef up investments."
The report notes that South Asia's current economic slowdown echoes the decelerating growth and trade slumps of 2008 and 2012. With that context in mind, the report remains cautiously optimistic that a slight rebound in investment and private consumption could jumpstart South Asia's growth up to 6.3 percent in 2020, slightly above East Asia and the Pacific, and 6.7 percent in 2021.
In a focus section, the report highlights how, as their economies become more sophisticated, South Asian countries have made decentralization a priority to improve the delivery of public services. With multiple initiatives underway across the region to shift more political and fiscal responsibilities to local governments, the report warns, however, that decentralization efforts in South Asia have so far yielded mixed results.
For decentralization to work, central authorities should wield incentives and exercise quality control to encourage innovation and accountability at the local level. Rather than a mere reshuffling of power, the report calls for more complementary roles across tiers of government, in which national authorities remain proactive in empowering local governments for better service delivery.
"Decentralization in South Asia has yet to deliver on its promises and, if not properly managed, can degenerate into fragmentation," said Hans Timmer, World Bank Chief Economist for the South Asia Region. "To make decentralization work for their citizens, we encourage South Asian central governments to allocate their resources judiciously, create incentives to help local communities compete in integrated markets, and provide equal opportunities to their people."
In Afghanistan, with improved farming conditions and assuming political stability after the elections, growth is expected to recover and reach 3 percent in 2020 and 3.5 percent in 2021. However, the outlook is highly vulnerable and may be affected by deteriorating confidence due to uncertainty around international security assistance, election-related violence, and peace negotiations with the Taliban.
In Bangladesh, GDP is projected to moderate to 7.2 percent this fiscal year and 7.3 percent the following one. The outlook is clouded by rising financial sector vulnerability, but the economy is likely to maintain growth above 7 percent, supported by a robust macroeconomic framework, political stability, and strong public investments.
In Bhutan, GDP growth is expected to jump to 7.4 percent this fiscal year with the commissioning of Mangdechhu, a new hydropower plant, and the completion of the maintenance of Tala, another one. Growth in fiscal year 2021 is forecast just below 6 percent on the base of strong tourism growth and increased revenue from the existing power plants.
In India, after the broad-based deceleration in the first quarters of this fiscal year, growth is projected to fall to 6.0 this fiscal year. Growth is then expected to gradually recover to 6.9 percent in fiscal year 2020/21 and to 7.2 percent in the following year.
In Maldives, growth is expected to reach 5.2 percent in 2019, due to a slowdown in construction following the completion of the international airport and a connecting bridge. However, with support from new infrastructure investment and the expansion of tourism, growth is expected to pick up again to an average of 5.6 percent over the forecast horizon.
In Nepal, GDP growth is projected to average 6.5 percent over this and next fiscal year, backed by strong services and construction activity due to rising tourist arrivals and higher public spending.
In Pakistan, growth is projected to deteriorate further to 2.4 percent this fiscal year, as monetary policy remains tight, and the planned fiscal consolidation will compress domestic demand. The program signed with the IMF is expected to help growth recover from fiscal year 2021-22 onwards.
In Sri Lanka, growth is expected to soften to 2.7 percent in 2019. However, supported by recovering investment and exports, as the security challenges and political uncertainty of last year dissipate, it is projected to reach 3.3 percent in 2020 and 3.7 percent in 2021.
Oil Market Report: Back to business as usual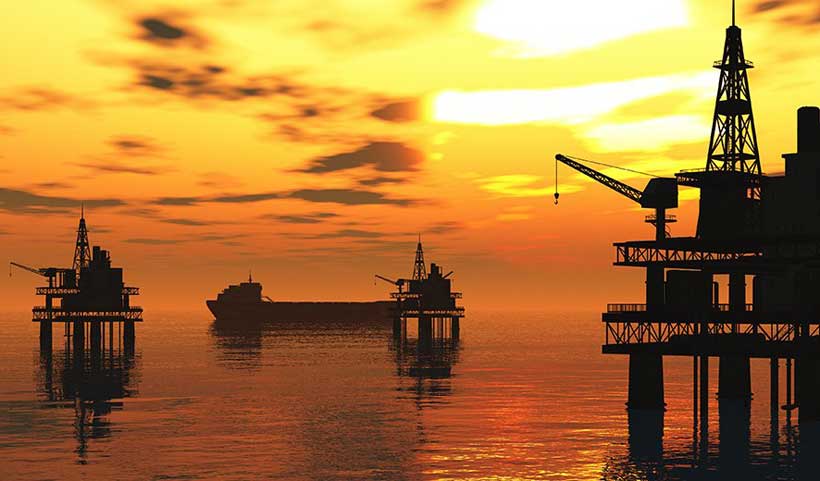 Oil markets in September withstood a textbook case of a large-scale supply disruption as the attacks on Saudi Arabia temporarily affected about 5.7 mb/d of crude production capacity. On Monday 16 September, the first trading day following the attacks, after an initial spike to $71/bbl Brent prices fell back as it became clear that the damage, although serious, would not cause long-lasting disruption to markets. Saudi Aramco's achievement in restoring operations and maintaining customer confidence was very impressive. This is reflected in the fact that as we publish this Report, the price of Brent is close to $58/bbl, actually $2/bbl below the pre-attack level.
Intuitively, the precision attacks on Saudi Arabia and the possibility of a repeat should keep the market on edge. There should be talk of a geopolitical premium on top of oil prices. For now, though, there is little sign of this with security fears having been overtaken by weaker demand growth and the prospect of a wave of new oil production coming on stream – Norway's big Johan Sverdrup project started up this month and will reach 440 kb/d by mid-2020.
In this Report, for both 2019 and 2020 we have cut our headline oil demand growth number by 0.1 mb/d. However, the reduction for 2019 mainly reflects a technical adjustment due to new data showing higher US demand in 2018 which has depressed this year's growth number. This year is seeing two very different halves. In 1H19, global growth was only 0.4 mb/d but in 2H19 it could be as high as 1.6 mb/d with recent data lending support to the outlook: non-OECD demand growth in July and August was 1 mb/d and 1.5 mb/d, respectively, with Chinese demand growing solidly by more than 0.5 mb/d y-o-y. The OECD countries remain in a relatively weak state, although as we move through 2H19 y-o-y growth returns helped by a comparison versus a low base in the latter part of 2018. Demand is supported by prices (Brent) that are more than 30% below year-ago levels. For 2020, a weaker GDP growth forecast has seen our oil demand outlook cut back to a still solid 1.2 mb/d.
The renewed focus on demand and supply fundamentals does not mean that the attacks on Saudi Arabia can be shrugged off as being of little consequence. Further incidents of this nature in the strategically important Gulf region could happen and cause even greater disruption. A key lesson from recent weeks is that the world has a big insurance policy in the form of stockholdings. The market is the first responder to a supply crisis and OECD commercial stocks in August increased for the fifth consecutive month and are now close to the record 3+ billion barrels level we saw during most of 2016. IEA members hold an additional 1.6 billion barrels of strategic stocks, and the prompt response by the Agency to consider an emergency stocks release helped to calm markets. Commercial and strategic inventories go a long way to offsetting the lack of spare crude production capacity outside of Saudi Arabia, limited mainly to 1 mb/d in Iraq, UAE, Kuwait and Russia. We might have quickly returned to business as usual, but security of supply remains very relevant.
MENA Faces Another Year of Subdued Growth, with Bolder Reforms Needed to Boost Private Sector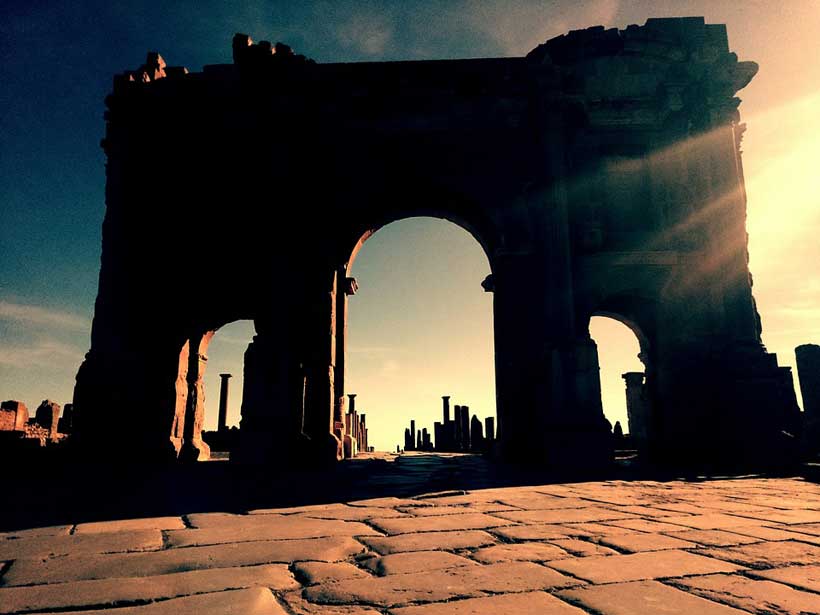 Economic growth in the Middle East and North Africa (MENA) region is projected to slow to 0.6% this year compared with 1.2% last year, according to a new World Bank report. The growth forecast for 2019 is revised down by 0.8 percentage points from the April 2019 projection due to lower oil prices since April 2019 and a larger-than expected contraction in Iran. MENA's economic outlook is subject to substantial downside risks—most notably, intensified global economic headwinds and rising geopolitical tensions.
The latest edition of the MENA Economic Update titled "Reaching New Heights: Promoting Fair Competition in the Middle East and North Africa" discusses the current sluggish growth due to conservative oil production outputs, weak global demand for oil, and a larger-than-expected contraction in Iran. On the other hand, a boost in non-oil activities in the Gulf Cooperation Council (GCC) countries (Bahrain, Kuwait, Oman, Qatar, Saudi Arabia, the United Arab Emirates), most prominently in construction, partially offset the dampening effect on the region's average growth numbers as a result of Iran's economic contraction.
Egypt's Gross Domestic Product (GDP) continues to lead growth in the region as its overall macroeconomic environment has improved following the country's exchange rate, fiscal, and energy reforms. As a result, Egypt's economy grew to 5.4% in the first half of 2019, up from 5.2% in 2018.
"Countries in the region have implemented bold reforms to restore macroeconomic stability, but the projected growth rate is a fraction of what is needed to create enough jobs for the fast-growing, working-age population," said Ferid Belhaj, World Bank Vice President for the Middle East and North Africa region. "It is time for courageous and far-sighted leadership to deepen the reforms, to bring down the barriers to competition and to unlock the enormous potential of the region's 400 million people as a source of collective demand that could drive growth and jobs.
In the medium-term, the World Bank expects real GDP in the MENA region to grow at 2.6% in 2020 and 2.9% in 2021. The projected pickup in growth is largely driven by increasing infrastructure investment in GCC countries and the recovery in Iran's economy as the effects of current sanctions wane.
However, the report warns that a further escalation in regional tensions could severely weaken Iran's economy and spill over to other countries in the region. While rising oil prices would benefit many regional oil exporters in the short run, the overall impact would be to hurt regional trade, investment, and spending on infrastructure.
In addition to providing economic growth forecasts for each country, the report highlights how unfair competition results from markets dominated by state-owned enterprises and politically-connected firms which deters private investment, reducing the number of jobs and preventing countless talented young people from prospering.
"The lack of fair competition is holding back the development of the region's private sector, which history has shown to be the source of broad-based growth and jobs," said Rabah Arezki, World Bank MENA Chief Economist. "Countries in the region have an opportunity to transform their economies by levelling the economic playing field, and creating business environments that encourage risk-taking and reward innovation and higher productivity."
Unleashing regional demand accompanied by arm's length regulation that fosters competition and fights anti-competitive practices could prevent the perpetuation of oligarchies—the powerful few who often seize control of liberalization attempts, with the unfortunate result that the idea of reform is sullied among the citizens. The report calls for strengthening competition laws and enforcement agencies. It also calls for more efficient management leading to potential corporatizing of state-owned enterprises, promoting the private sector, and setting up watchdogs to rebalance contestability between them.