Kashmir puts Chinese counterterrorism on the defensive
Heightened tension in Kashmir and evidence of a Chinese military presence on the Tajik and Afghan side of their border with China's troubled north-western province of Xinjiang are putting on display contradictions between the lofty principles of the People's Republic's foreign and defense policies and realities on the ground.
The escalating tension between Pakistan and India puts to the test what Pakistan and China tout as an "all-weather friendship." The test will likely occur when the Financial Action Task Force (FATF), an international anti-money laundering and terrorism finance watchdog, debates an Indian demand that the South Asian nation, already grey-listed, be put on the organization's black list.
With the attack and its aftermath unfolding as FATF this week concluded a meeting in Paris, the Kashmir incident is expected to really play out in June when the group is certain to discuss a report that is expected to provide what India considers evidence of Pakistan's alleged culpability for this month's attack on a bus in Kashmir that killed more than 40 Indian paramilitary personnel as well as Pakistani backing for the group believed responsible for the assault and other militant organizations.
Pakistan has denied the allegations and offered to help investigate the Kashmir incident.
China, however, despite refusing to prevent FATF from grey-listing Pakistan last year, will find it increasingly difficult to defend its shielding of Pakistan in the United Nations and could be caught in the crossfire as it continues to protect Masood Azhar, the leader of Jaish-e-Mohammed, the group believed responsible for the Kashmir attack.
Like in the past, China this week rejected an Indian request that it no longer block designation of Mr. Azhar by the UN Security Council as a global terrorist. China asserts that Indian evidence fails to meet UN standards.
Nonetheless, China's shielding of Mr. Azhar risks it being perceived as violating the spirit of the 2017 summit in Xiamen of BRICS countries – Brazil, Russia, India, China and South Africa – that for the first time identified Pakistan-backed militant groups as a regional security threat.
Question marks about China's approach to the countering of political violence and militancy also reflect on China's justification of its brutal crackdown on Turkic Muslims in Xinjiang.
Concern that militant Uyghurs, the predominant Turkic Muslim minority in Xinjiang, including foreign fighters exfiltrating Syria and Iraq, could use Central Asia as an operational base has prompted China to violate its declared principle of not wanting to establish foreign military bases.
China has been believed to be involved for several years in cross-border operations in Tajikistan and Afghanistan's Wakhan Corridor, both of which border on Xinjiang.
A Washington Post report this week, based on a visit by one of its correspondents to the Tajik-Chinese border provided evidence of China's military presence on the Tajik side of the dividing line. "We've been here three, four years," a Chinese soldier told the reporter.
Evidence of the long-reported but officially denied Chinese military presence in Tajikistan comes on the back of China's increasing effort to put in place building blocks that enable it to assert what it perceives as its territorial rights as well as safeguard Xinjiang and protect its mushrooming Diaspora community and overseas investments that are part of its Belt and Road initiative.
The evidence in Tajikistan, moreover, follows the establishment of a military base in Djibouti in the Horn of Africa and facilities in the South China Sea that bolster China's disputed territorial claims.
"Beijing is quietly establishing a security presence in CA (Central Asia) that is broader and deeper than just facilities or hundreds of PLA (People's Liberation Army) soldiers on the ground," said Carnegie Endowment for International Peace scholar Alexander Gabuev.
Potentially, China's military expansion into Central Asia could complicate relations with Russia that sees the Eurasian heartland, once part of the Soviet Union, as its backyard. Continued expansion would call into question a seeming Chinese-Russian division of labour that amounted to Russian muscle and Chinese funding.
Like China, Russian Foreign Minister Sergei Lavrov appeared to be nibbling at the edges of that understanding on a visit to Central Asia this month in which he dangled investment, economic assistance and security guarantees.
Mr. Lavrov's travels followed a visit to Uzbekistan in October by President Vladimir Putin that produced US$27 billion in commercial deals.
"Russia would be smart to rethink its policy towards CA, and base new approach on support for sovereignty of local states. If Russia won't view the 5"(Central Asian) states as its subjects, they are likely to seek greater engagement with Moscow to balance Beijing's econ/sec influence," Mr. Gabuev said, referring to China's economic and security interests.
Afghanistan bloodshed mars 100 years of independence
Afghanistan is at a "crucial moment" in its history as it marks 100 years of independence, the head of the UN Mission there said on Monday, following a series of terror attacks in recent days.
In a statement on Monday, Tadamichi Yamamoto, who heads the United Nations Assistance Mission in Afghanistan (UNAMA), said that despite decades of conflict, Afghans remain committed to a nation that is stable, peaceful and prosperous, and that upholds the human rights of women and men alike.
Mr. Yamamoto also expressed hope that elections due to take place next month would give voice to the people, while also maintaining that there was "a real possibility for breakthroughs in peace" after so many years of war – a reference to on-going negotiations between Taliban leaders and the United States, that it is hoped will lead to a lasting ceasefire and talks involving the Afghan Government.
The UNAMA chief's comments come amid numerous recent terror attacks on civilians, including a suicide bombing towards the end of a large wedding party on Saturday, that claimed the lives of 63 people and injured over 180.
In a statement released on Sunday, UN Secretary-General António Guterres "strongly condemned" the "horrific" attack, and expressed his "deepest sympathies to the families of the victims, and the Government and people of Afghanistan."
The attack took place in the Shahr-e-Dubai Wedding Hall in West Kabul where approximately 1,000 people were gathered for a Shia wedding ceremony, said UNAMA in a statement, adding that the mission's human rights team would investigate the incident.
According to news reports, a local affiliate of the ISIL terrorist group claimed responsibility for the suicide attack.
"An attack deliberately targeting civilians is an outrage, and deeply troubling, as it can only be described as a cowardly act of terror," said Mr. Yamamoto. "I condemn these deliberate attacks on civilians that signal a deliberate intent to spread fear among the population, which has already suffered too much."
The wedding hall where the attack took place is situated in an area of the city heavily populated by Afghanistan's Shia Muslim minority. UNAMA has documented several previous attacks deliberately carried out against this community.
"The pace of such atrocious attacks indicates that current measures in place to protect must be strengthened, and that those who have organized and enabled such attacks must be brought to justice and held to account," said the UNAMA chief. "The United Nations stands with all Afghans in solidarity and remains committed to an Afghan-led peace process that will end the war and bring about a lasting peace."
Does Kenya Really Want To End Terrorism?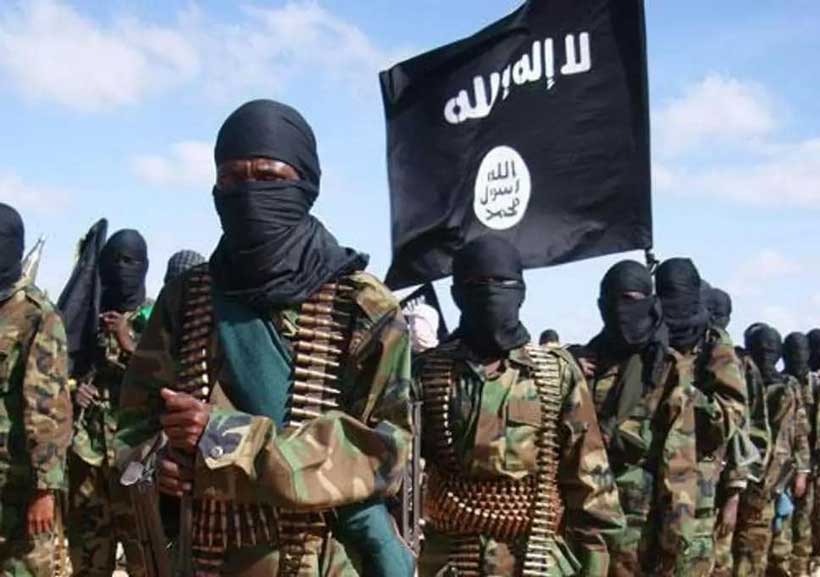 New dangerous dynamics are emerging at the Horn of Africa. Political tension emanating from maritime territory that Somalia and Kenya, both claim it as part of their legitimate border is getting more volatile. As the International Court of Justice gets ready to hold public hearings on "Maritime Delimitation in the Indian Ocean (Somalia v. Kenya)" September 9-13, Kenya continues to intensify its efforts to lobby the U.N, and key allies to help add al-Shabab to UNSC Resolution 1267.
If you are wondering what does al-Shabab have to do with this matter, you apparently are not part of the Kenyan political pundits, law-makers, and credulous Somalis who have been cheerleading for this unjustifiable initiative.
It Is What It Is
Let us imagine that it is late September, the time when leaders representing 195 member states would be attending the 74th UN General Assembly. Let us imagine during one of the debate sessions, this multiple choice question was raised:
What is al-Shabab?
A law-abiding neighborhood watch group
A self-less patriots fighting for self-determination
A ruthless terrorist group
How many do you think will stutter with the answer, or not know that al-Shabab is a terrorist organization? By all legal and moral standards, al-Shabab is a terrorist organization.
If al-Shabab was not already considered a terrorist organization by the UN, why would the Security Council mandate AMISOM to fight them along the Somali National Army and periodically capture territories from them? So, since al-Shabab is already considered a terrorist organization, why spend such energy and political capital on redundancy? Or rather bluntly: who is Kenya's real target?
Widening The Net
While fingers were frantically pointing at o all directions as to who was behind the Kismayo terrorist attack that killed 26 people including a beloved Somali-Canadian journalist, HodanNalayeh, Kenya's top diplomat—Monica Juma—went on politicking on twitter. Before offering any condolences, she wrote: "This attack is another reminder to the international community of the imperative to list the al-Shabaab, like all other terrorist groups, under the UNSC resolution 1267."
On the surface this may seem ordinary attempt to tighten the screws on al-Shabab, but it is far from that.
Said resolution, also known as the ISIS/al-Qaida resolution, mandates the harshest international sanctions on assets freeze and travel ban measures on individuals, entities and groups who are suspected of being remotely associated with those terrorist groups. And that blanket condemnation increases the chance of innocents in the periphery getting caught in the net or communities suffering as a result.
Though this could get some Kenya Defense Force officials who operate an illicit business with al-Shabab that the Kenyatta government has been turning a blind eye in serious trouble, Kenya is eager to advance the initiative in order to use it as an insurance against any unfavorable decision from ICJ.
If Kenya's endeavor succeeds, it will give Kenya the freehand to pressure and coerce top politicians and influential business leaders who have various investments and retain residential statuses in Kenya to assist her in achieving its objective of annexing the maritime territory- blocks that it already marketed for oil exploration. It is also an insurance policy against some of her Somali allies such as Ahmed Islam (Madobe)—president of Jubbaland federal state—who is currently much closer to Kenya than to the Federal Government of Somalia. Kenya is not oblivious to the fluidity of clan politics and the unpredictability of how Madobe, with his shady past, may act once it becomes clear to him that he was exploited as the game-changing pawn.
Feeling The Weight
A few months back as Kenya's hostile diplomacy grew more aggressive, Somalia's diplomacy grew more diffident and passive. As Kenya suspended diplomatic ties with Somalia, invited a delegation from Somaliland, humiliated Somali Ministers by denying them to transit through Kenya, FGS opted to respond passively.
This was consistent with FGS' ill-advised decision to turn a blind eye to Kenya's unilateral decision to build a border wall that would divide Somali families, undermine businesses, and deprive them essential services such as health care, and allow Kenya to establish new facts of the ground that will in due course make a case for annexation of territories that belong to Somalia.
Lately, Kenya has been under intense U.S. diplomatic pressure to drop its bid and not make the Horn of Africa more volatile than it already is. This pressure is likely to increase now that 16 senior national security and humanitarian officials have written an open letter urging the U.S. to stop Kenya from creating a grave humanitarian disaster as the resolution at hand does not allow any type of exemption for humanitarian delivery. Against that backdrop, Kenya resorted to strengthen its Plan B- legislative support to annex the maritime territory by any means necessary.
In attempt to lend Kenyatta's government the legislative support to declare war against Somalia should ICJ rules its favor, the Kenya National Assembly, led by Hon. Aden Duale, is set to pass a perfectly tailored bill that makes the disputed maritime territory as part and parcel of Kenya's territorial integrity. The impetus motion cites Article 241 (3) of the country's constitution that the Kenya Defense Forces are responsible for protecting Kenya's 'territorial integrity'. "Unless the People of Kenya resolve by way of referendum to alter the territory of Kenya," said Duale.
Make no mistake, terrorism poses a threat to international peace and security and Kenya did suffer its share of terrorist attacks, therefore it is in our best interest to collectively address that threat. However, that would be extremely difficult now that we know that Kenya's real objective is not "to annihilate the extremist group (al-Shabab)."
Political rhetoric aside, Kenya, like a number of other foreign actors in Somalia, would've been eager to invent al-Shabab had it not already existed. To some, al-Shabab as a manageable threat is strategically convenient. After all, it was Kenya's pretext for 2011 invasion of today's Jubbaland, also for the 2012 integration of KDF into AMISOM, also for the 2017 unilaterally initiated border-altering wall.
Five years after Somalia filed the boundary delimitation dispute with the ICJ and millions of dollars were spent by both sides, no one is sure how the end result might be. The only sure thing is that any attempt to solve this matter militarily will only make the current crisis a catastrophe.
If Kenya decides to go with the military option as some intellectuals have openly been advocating, it is likely to prove both positive and negative:
Positive as it is likely to unite the now divided Somalis to rally against a single common threat. Negative as it would ignite domestic disharmony and, in due course, make Nairobi the epicenter of terrorism and compel foreign investors such as China flee with their fat wallets.
Women Jihadists: Dupes of Emotional Trap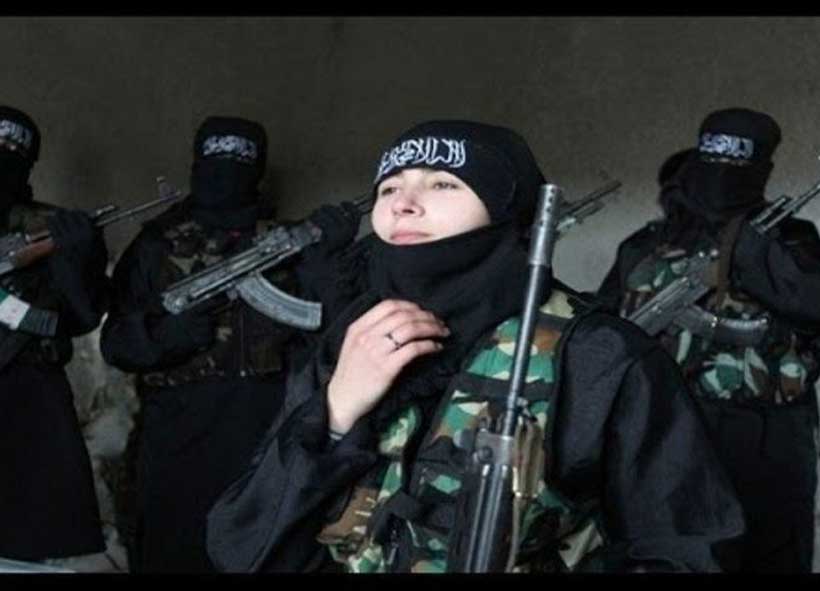 As the prime focus while understanding global extremism is usually on the perpetrators and leaders of these extremist groups, women's facilitative and supportive contributions are often poorly assessed and understood, owing to their underrepresentation in strategic positions within such radicalized movements.
Research suggests that hundreds of women and teenaged girls from all over the world travelled or attempted to travel to Syria and Iraq to join the self-styled Islamic State (IS) since the proclamation of the so-called 'Caliphate' by Abu Bakr al-Baghdadi in June 2014. These women were not only from Muslim countries but from westernized world and even non-Muslims also. It is estimated that more than80 women have travelled to IS-controlled territory from the Netherlands since 2012. From the United Kingdom and France, these numbers are even higher, respectively around 1452 and 2003 women and teenaged girls.
This phenomenon has prompted a renewed interest in women's role in jihad. Studies focusing on predominantly Western women in IS so far show that these women mostly played supportive or facilitative roles as mothers, wives, propagandists or recruiters. Some women have been involved in educative, administrative, logistical, social, and medical positions also. Where only on a smaller scale, women in IS have been involved in operational positions. Otherwise, women have been mostly learnt to maintain and propagate jihadist ideology, or support their jihadist husbands, raising their children according to jihadist ideology, or aiding in recruiting for the cause, or helping create alliances through strategic marriages, raising funds or transporting messages, weapons and goods at the average.
Though all women in terror groups are sometimes not actual terrorists as many of them are kidnapped and used as suicide bomber against their will usually under the influence of drugs. But some young women do join these groups voluntarily, raising questions about the role of personal relationships and social networks. For most individuals travelling to the ISIS/Daesh territory, the internet and particularly social media played some part in their radicalization and they appear especially relevant in female terrorist recruitment. The extending role of cyber domain helps terror groups to project their ideologies garnering the attention and sympathies through romanticizing the idea of violence and jihad.
There seem a high level support within Al-Qaeda for a more active role for women over the years. Apart from the supportive roles, it is easier for women to transport weapons than men as they are less likely to be searched or suspected. They are often seen as less of a security threat. And even if they are caught, it provides jihadist movements with the advantage of increased media attention underscoring the seriousness of the cause when 'even women' are prepared to engage in violence.
There could be many reasons why women join radical groups like not fitting in a social thread, a lack of integration or inclusion, foreign policy grievances or may be a history of violence where either one or all of these reasons can amplify making an individual want to go and join a violent group. Surprisingly, the research suggests that the root cause for majority of such cases was the same, where the entrapped women blames the secular way of life not providing justice and support in their social or legal suits. Where, apparently, to go and work for a visionary state (IS) meant to most of them a way to get justice believing they would make the world a better place by implementing this superior way of life system. These terror groups have produced a highly-gendered narrative in which women are offered alternative concepts of freedom and empowerment thus tapping into the emotions that these young women and then enticing them saying you will have agency here that will turn you in a leader, a successful and inspirational figure. The approach for luring in females generally focuses on emotional trap, telling fake stories of Muslims sufferings and oppression by infidels in a generations old conflict. It is done through an intense Jihad literature starred with the stories of radicalization and indoctrination.
The large number of women lured in to join these radicalized groups actually show the important role women play in transmitting terrorist ideology. Women are deemed crucial in maintaining the morale of the fighters besides being used as a pull to enhance terror groups' recruitment. Use of specific terms such as brides and wives actually entice men belonging to a specific mindset of gender stereotype at the same time creating the feeling of subordination among those subjugated women.
A former a recruiter for notorious radical Islamist group, who later turned her back on extremism Yasmin Mulbocus threw light on the deep psychology of young girls and women while describing what compels them to join these radicalized groups. She feels frustrated the way global media represents women that sign up to violent extremist group and she has a reason. The media seems to cherry pick the details of such women. These women are not merely the pictures you see on television nor the words upon a newspaper page, they are mindful, alive human beings. By using such provoking rather rousing titles like 'Jihadis' the media is actually empowering these young girls and Yasmin suggests that this is what they want, to feel empowered. By empowering these girls through relating them to such metaphoric titles, the media as a matter of fact pushing them more towards the extremist cause and of course they would want to fit this title because they want to foster fear in their erroneous melodramatic minds. One way to cater this problem is to take these rousing titles away and of course the governments' will to empower these young minds socially and financially both.
Not only revoking such empowering titles but the world also needs to come up with some reworked referral names for these extremist groups which should not be relating to any religion. For instance, "Islamic State", by itself, is such an empowering title that it must have radicalized many regular Muslims by convincing them that they were fighting for Islam. To curb the growth of terrorism in today's world we must make an effort to take away the religious identity of these terrorist groups as it the gives the erroneous feeling of being a part of something bigger and divine. No religion teaches to annihilate the rest of the world and let alone Islam which is the religion of peace. While these terrorists don't represent peace, they represent evil and war.
Women's increasingly diverse roles within radical groups call for a more sophisticated approach to the problem with a better understanding of the factors driving the radicalization of these young women from around the globe. The women from a traditional, patriarchal society where their voices are not even heard get allured by the idea of having a lot of decision-making power and authority. They believe it to be a much better life than the other women of their community. Given the restrictions that they face in some highly conservative societies, this jihadi appeal may be very strong, not just for ideology reasons but to gain a sense of empowerment and virtual emancipation. While it is essential not to overplay the threat, still women across the world needs to be aware of the changing nature of threat. At the same time, some steps to empower them must be taken at global level to minimize the gender misconceptions and gender stereotypes that more so often affect their growth and space to contribute positively in their surroundings.