Innovation Paves Way for Next Stage of Global Energy Transformation
Countries at the forefront of the energy transformation are getting more than a third of their energy from variable renewables like solar and wind, and they're doing it in a cost-effective manner. By making use of innovative solutions that allow to integrate a higher share of renewables into power systems, innovation holds the key to a cost-effective global energy transformation.
These findings come from a first-of-a-kind mapping and analysis of innovations that will transform the power sector, launched by the International Renewable Energy Agency (IRENA) today in Brussels. IRENA's Director-General Adnan Z. Amin presented the report in the presence of EU Energy and Climate Action Commissioner Miguel Arias Cañete at an official launch event hosted by the European Commission. The report "Innovation Landscape for a Renewable-Powered Future: Solutions to integrate variable renewables" contains the most in-depth assessment of the power sector transformation to date. It shows how synergies between different innovative solutions in business models, market design, enabling technologies and system operation are lowering the cost of integrating high shares of variable renewable energy (VRE), while making energy production, transmission and consumption more flexible and empowering a new generation of energy consumers.
Decarbonising the global power sector in line with the Paris Agreement objectives will require an 85% share of renewable energy in total electricity generation by 2050, IRENA's 2050 Roadmap estimates. By then, variable renewables would account for 60% of the total power generated globally. Moving to a new phase where the massive but cost-effective scale-up of renewables power is crucial, the power sector transformation is strongly accelerated by innovation trends in digitalization, decentralization and electrification of the end-use sectors. Understanding and learning from the experiences from leading countries in VRE integration is crucial to replicate and enhance innovation that can accelerate this transformation.
With close to 15% of VRE share in annual electricity generation today, the EU has the highest levels of variable renewables in power systems globally. "Europe has shown tremendous leadership in initiating the system-wide innovations needed to support the widespread adoption of renewables and decarbonise the global economy", said IRENA Director-General Adnan Z. Amin. "The region's success shows us that innovation is creating an energy transformation that is technically feasible and economically attractive. Innovation is the engine powering the energy transition and the global pace of innovation is accelerating. IRENA's new report will provide a clear, navigable and comprehensive guide on innovations being piloted around the world, aiming to support informed decision-making by all countries to deploy low-cost renewables and accelerate the global energy transition further."
EU Commissioner for Energy and Climate Action Miguel Arias Cañete reiterated the importance of renewable energy in helping the region to meet its climate objectives, "The EU has already started the modernisation and transformation towards a climate neutral economy. Implementing the EU's Clean Energy package will further boost innovation, and the EU can continue to show leadership and support the rest of the world by exporting innovative solutions in the fight against climate change. Innovation is central to our efforts, and this report from IRENA is a valuable contribution to become the world's first major economy to go climate neutral by 2050."
The new report identifies 30 key innovations and 11 innovative solutions in development by pioneering companies and backed by far-sighted governments around the world. By showcasing many examples of projects and pilots for the power sector transformation across the globe, it supports policy makers in adopting innovation frameworks built on the combination and synergies between innovative solutions. As a unique toolbox it will help decision makers to rethink their power systems and implement solutions that account for specific national circumstances.
Key Findings from the report:
Innovation accelerates a cost-effective global energy transformation.
Flexible power systems maximize benefits of the energy transformation. Innovation in power systems minimizes costs related to the acceleration of renewable energy.
There are abundant innovative solutions to integrate VRE in power systems. However, policy-makers must adopt an innovation framework based on a systematic approach that creates synergies between innovations in technology, business models, market design and system operation, resulting in flexibility solutions to ensure a cost-effective integration of VRE at large scale.
Power sector innovation trends i.e. digitalization, electrification and decentralization are ongoing trends that can further accelerate the power sector transformation.
IRENA assessed 30 innovation types, clustered in four dimensions: enabling technology (e.g. batteries, EV, blockchain), business model (e.g. energy-as-a-service, aggregators), market design (e.g. time-of-use tariffs) and system operation (e.g. empowerment of DSO) in the report.
IRENA estimates that if some flexibility options are implemented, investments necessary for the integration of a high share of VRE may sum up to 18 trillionUSD from today to 2050 – corresponding to the total investments required in additional renewable energy generation technologies.
EU28 has been leading in VRE integration, with close to 15% of VRE share in annual electricity generation today, expected to increase to almost 50% by 2050. The three largest power systems in the world – China, India and the United States are expected to double their share of VRE to more than 10% of annual generation by 2022.
WEF Announces Global Technology Governance Summit and Flagship Report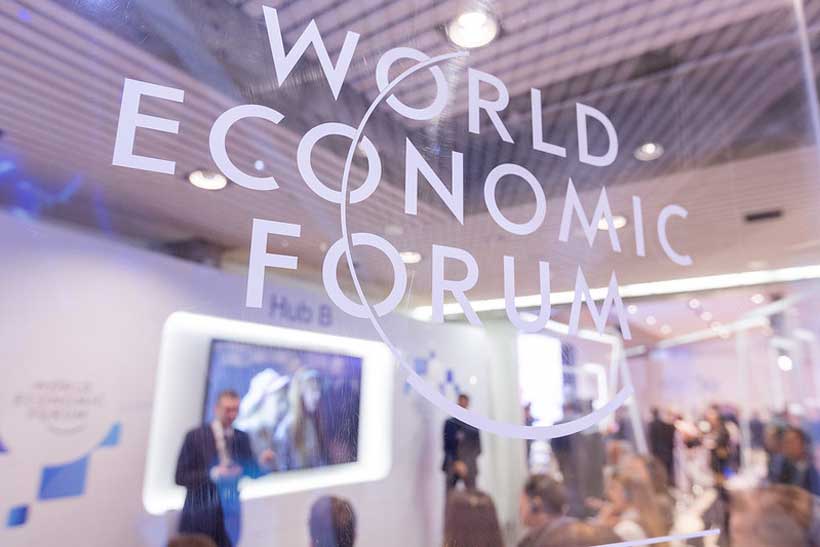 The World Economic Forum today published its flagship Global Technology Governance
Report in advance of its upcoming Global Technology Governance Summit. The summit will be held virtually and in Tokyo, Japan, from 6 to 7 April 2021. The central focus will be the transformation experienced as a result of COVID-19 and its technological impact on society, businesses, and governments. The theme of the meeting is Harnessing New Technologies of the Fourth Industrial Revolution.
"Fourth Industrial Revolution technologies can play a significant role in helping societies emerge from the pandemic stronger than ever" shared Murat Sönmez, Managing Director, World Economic Forum. However, if not directed with purpose, the Fourth Industrial Revolution could exacerbate inequality; therefore, proactive steps must be taken to ensure technology adoption does not heighten abuse of power, bias, wealth disparities, exclusion and loss of livelihoods."
Efforts to recover from COVID-19 have triggered an influx of innovations in work, collaboration, distribution and service delivery – and shifted many customer behaviours. While these technologies can help drive enormous social breakthroughs and economic value, they can also be misused.
New governance models are required to fill gaps, enhance technology's benefits and avoid harm. The COVID-19 pandemic has accelerated the urgent need to address these gaps.
The World Economic Forum and Deloitte produced a practical handbook to examine some of the Fourth Industrial Revolution's most critical applications. The report aims to address these technologies' governance challenges in a post-pandemic world so they can reach their full potential.
"Every industrial revolution has reshaped economies and social structures in ways that have defined local, regional and global history. The technologies driving the Fourth Industrial Revolution are already presenting opportunities and challenges we can only address through a forward-looking and innovative approach to governance," said William D. Eggers, Executive Director of the Deloitte Center for Government Insights. "The question is, how can we harness and shape this disruption in a way that promotes global economic recovery, expands human opportunity and increases cooperation and security?"
Global Technology Governance Report 2021
The analysis revealed common challenges across the five Fourth Industrial Revolution technologies, focused on:
· Artificial intelligence (AI)
· Blockchain
· Drones and unmanned air systems
· Internet of things (IoT)
· Mobility (including autonomous vehicles)
These challenges include a lack of regulation, misuse of technology, and addressing cross-border differences. For instance, one estimate suggests that bitcoin accounts for more than 90% of ransomware payments. The lack of regulation of facial recognition technologies and incidents of misuse by law enforcement agencies has caused a backlash against this technology throughout the world.
There are common themes in what makes technology governance effective. For example, many governing bodies are unprepared for the legal consequences of facial recognition and other transformative technologies – much less the ethical implications. The report profiles a series of innovative governance and regulatory frameworks to address these and many other challenges.
Governing these new technologies will require new principles, rules and protocols that promote innovation while mitigating social costs. This report aims to help governments, innovators and other stakeholders understand the current challenges.
The study will enable conversations across a broad cross-section of stakeholders to partner on technology governance globally.
Global Technology Governance Summit 2021
Solving this dilemma requires a more agile approach to governing advanced technologies, creating public-private partnerships and managing business models. To that end, the World Economic Forum, as the International Organization for Public-Private Cooperation, is convening the first Global Technology Governance Summit virtually and in Tokyo, Japan, on 6-7 April 2021 in close collaboration with the Forum's Centre for the Fourth Industrial Revolution Network launched in 2017.
This global network comprises more than 50 governments and international organizations as well as 150 companies. The summit will have 250 on-site participants with 300 more joining virtually.
COVID-19 could see over 200 million more pushed into extreme poverty
An additional 207 million people could be pushed into extreme poverty by 2030, due to the severe longterm impact of the coronavirus pandemic, bringing the total number to more than a billion, a new study from the UN Development Programme (UNDP) has found.
According to the study, released on Thursday, such a "high damage" scenario would mean a protracted recovery from COVID-19, anticipating that 80 per cent of the pandemic-induced economic crisis would continue over a decade.
Not a foregone conclusion
The gloomy scenario, is however, "not a foregone conclusion".
A tight focus on achieving the Sustainable Development Goals (SDGs), could slow the rise of extreme poverty – lifting 146 million from its grip – and even exceed the development trajectory the world was on before the pandemic, UNDP said.
Such an ambitious but feasible "SDG push" scenario would also narrow the gender poverty gap, and reduce the female poverty headcount, even taking into account the current impacts of the COVID-19 pandemic, the agency added.
A "Baseline COVID" scenario, based on current mortality rates and the most recent growth projections by the International Monetary Fund, would result in 44 million more people living in extreme poverty by 2030 compared to the development trajectory the world was on before the pandemic.
COVID-19 'a tipping point'
Achim Steiner, UNDP Administrator, highlighted that the COVID-19 pandemic is a "tipping point" and the future would depend on decisions made today.
"As this new poverty research highlights, the COVID-19 pandemic is a tipping point, and the choices leaders take now could take the world in very different directions. We have an opportunity to invest in a decade of action that not only helps people recover from COVID-19, but that re-sets the development path of people and planet towards a fairer, resilient and green future."
The concerted SDG interventions suggested by the study combine behavioural changes through nudges for both governments and citizens, such as improved effectiveness and efficiency in governance and changes in consumption patterns of food, energy and water.
The proposed interventions also focus on global collaboration for climate action, additional investments in COVID-19 recovery, and the need for improved broadband access and technology innovation.
The study was jointly prepared by UNDP and the Pardee Center for International Futures at the University of Denver. It assesses the impact of different COVID-19 recovery scenarios on sustainable development, and evaluates multidimensional effects of the pandemic over the next ten years.
Cut fossil fuels production to ward off 'catastrophic' warming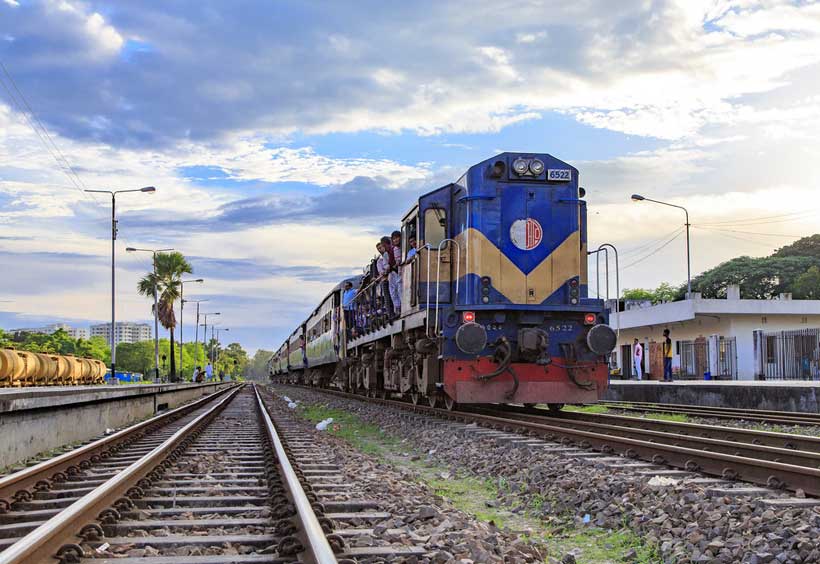 Countries must decrease production of fossil fuels by 6 per cent per year, between 2020 and 2030, if the world is to avert "catastrophic" global temperature rise, a new UN-backed report has found.
Released, on Wednesday, in the shadows of the coronavirus pandemic, the Production Gap Report also revealed that while the pandemic and resulting lockdowns led to "short-term drops" in coal, oil and gas production, pre-COVID plans and post-COVID stimulus measures point to a continuation of increasing fossil fuel production.
"As we seek to reboot economies following the COVID-19 pandemic, investing in low-carbon energy and infrastructure will be good for jobs, for economies, for health, and for clean air," said Inger Andersen, Executive Director of UN Environment Programme (UNEP).
"Governments must seize the opportunity to direct their economies and energy systems away from fossil fuels, and build back better towards a more just, sustainable, and resilient future."
The Production Gap Report, produced jointly by research institutions – Stockholm Environment Institute (SEI), International Institute for Sustainable Development (IISD), Overseas Development Institute, and E3G – and UNEP, measures the "gap" between the aspirations of the Paris Agreement on climate change and countries' planned production of coal, oil, and gas.
The report also comes at a potential turning point, according to the author organizations, as the global pandemic prompts unprecedented government action – and as major economies, including China, Japan, and the Republic of Korea, have pledged to reach net-zero emissions.
'Recover better together'
The 2020 edition found that the "production gap" remains large: countries plan to produce more than double the amount of fossil fuels in 2030 than would be consistent with a 1.5-degree Celsius temperature limit.
UN Secretary-General António Guterres said that the report showed "without a doubt" that the production and use of fossil needs to decrease quickly if the world is to achieve Paris Agreement goals.
"This is vital to ensure both a climate-safe future and strong, sustainable economies for all countries – including those most affected by the shift from grey to green," he said.
"Governments must work on diversifying their economies and supporting workers, including through COVID-19 recovery plans that do not lock in unsustainable fossil fuel pathways but instead share the benefits of green and sustainable recoveries. We can and must recover better together."
Use COVID-19 recovery plans
The report outlined key areas of action, providing policymakers with options to start winding down fossil fuels as they enact COVID-19 recovery plans.
"Governments should direct recovery funds towards economic diversification and a transition to clean energy that offers better long-term economic and employment potential," said Ivetta Gerasimchuk, report co-author and lead for sustainable energy supplies at IISD.
She also highlighted that the pandemic-driven demand shock and the plunge of oil prices this year once again demonstrated the vulnerability of many fossil-fuel-dependent regions and communities.
"The only way out of this trap is diversification of these economies beyond fossil fuels," Ms. Gerasimchuk added.
A 'clear' solution
The report also urged reduction of existing government support for fossil fuels, introduction of restrictions on production, and stimulus funds for green investments.
Michael Lazarus, report co-author and the head of SEI's US Center, underscored "research is abundantly clear, we face severe climate disruption if countries continue to produce fossil fuels at current levels, let alone at their planned increases."
"The research is similarly clear on the solution: government policies that decrease both the demand and supply for fossil fuels and support communities currently dependent on them. This report offers steps that governments can take today for a just and equitable transition away from fossil fuels."