Nuclear Technology Helps Develop New Barley Variety in Kuwait
New home-grown barley varieties developed using irradiation with the support of the IAEA and the Food and Agriculture Organization of the United Nations (FAO) are in the final stages of development and will be ready to be released to farmers for production in coming years.
"Modern plant breeding technologies ensuring sustainability and conservation of scarce natural resources are of paramount importance in achieving national food security and the enhancement of biodiversity," said Habibah S. Al-Menaie, a senior research scientist in the Desert Agriculture and Ecosystems Program of the Kuwait Institute of Scientific Research (KISR). "Joining the FAO/IAEA coordinated research projects in the area of mutation breeding has led to the development of several barley mutant lines with improved yield and quality under Kuwait's environmental conditions."
As arable land is limited to small areas, 95% of the country's food and animal fodder is imported. Barley is a preferred crop for cultivation, because it is relatively drought tolerant and therefore one of the most suitable crops for an arid country like Kuwait. Having high yielding home grown crops is among the key objectives of the country's agricultural programme to enhance food security.
"Increased agricultural production in Kuwait is a major challenge due to several constraints such as drought, salinity, limited water sources, limited plant genetic resources, low percentage of arable land and unpredictable climatic events," said Al-Menaie.
The development of new varieties with improved traits is just the first step towards increasing yields. Optimizing water and nutrient use efficiency helps ensure that the new improved varieties live up to their yield potential and provide agronomic, environmental and economic benefits. "Efficient crop production requires the establishment of appropriate soil, water and crop management practices in the field. In this regard, soil moisture levels are monitored to develop effective strategies for resource efficient crop production. It increases the efficiency of the agricultural production and conserves natural resources," Al-Menaie said.
This is a major step forward for the country's small agriculture industry, said Nader Al-Awadi, the Executive Commissioner for International Cooperation at KISR. Drought, salinity and diseases have historically limited staple crop productivity in Kuwait. The lack of crop varieties optimized to local environmental conditions and improper soil, water and nutrient management practices have hindered sustainable and efficient agricultural production so far, he added.
Mutated barley — the next generation
Mutation induction by radiation rapidly increases the genetic diversity necessary to produce new and improved varieties and is thus advantageous over traditional breeding. "There was no crop mutation work until cooperation commenced with the FAO/IAEA Programme and equipment was received for plant propagation and screening purposes," Al-Menaie said. With the view to develop the new barley varieties, the growth and yield performance of introduced barley varieties and lines from other countries were evaluated under Kuwait's environmental conditions. The best adaptable varieties were identified, and the seeds were subjected to induced mutation using gamma rays.
New mutant lines have been generated and they are now examined for drought and salinity tolerance. The selected mutant lines will be advanced, which then can be multiplied for planting. "It's a long process, but we are about to see the life-changing results, which will have a great impact in the agricultural sector of Kuwait very soon," Al-Menaie said.
Changed attitude: Increasing farmer awareness
One of the major challenges was explaining to farmers the safety of the new mutated barley lines developed. "When they heard that 'nuclear techniques' were used to create improved barely seeds, they got scared," Al-Menaie said, adding that the authorities encouraged land owners and farmers to participate in crop mutation technology workshops. These provided in-depth information and resulted – over time – in a changed attitude amongst farmers, she said.
Eisa Al-Hasawy, the Chairperson of the Kuwait Dairy Company, pioneered farmers' support to KISR efforts to promote the benefits of the new mutated barley. "We are happy that on our sandy soil, with little or no water, the new barley variety will be produced to benefit our people and hopefully lead to us exporting barley in the future," he said. "Working at the grass root level with local farmers was vital to overcoming their fears and traditional mindset."
Training and enhancing expertise
The FAO/IAEA support has been key to the success in developing the new barley variety. Through technical cooperation and coordinated research projects, the training in integrated crop mutation techniques as well equipment provided to the KISR plant and soil laboratories have helped scientists to gain a better understanding of how nuclear techniques such a gamma ray induction for crop mutation can help to have better crops, Al-Menaie said.
For barley to grow and produce seeds, soil moisture is critical, for which the FAO/IAEA Programme's support to KISR's soil and water section, through training and equipment, has been an added value, she said.
To assess the moisture levels in soil, and to ensure every drop of water is used, the FAO/IAEA experts provided training on soil water management and soil moisture equipment, including the use of the cosmic ray neutron sensor to assess water availability to the crop. The cosmic ray sensor monitors soil moisture over up to 20 hectares, a much bigger footprint compared to conventional moisture sensors, said Abdullah Salem Alshatti, the principal researcher at the KISR Soil Department.
The moisture in the soil is tracked in real time and the data acquired helps develop effective strategies to optimise supplemental irrigation to have soil moist to a level that benefits crop production, he said. "Data collected from the cosmic ray sensor also helps to develop precise action to conserve moisture in the soil by using dry weeds and tree barks on the top soil to preserve wetness".
What is a 'vaccine passport' and will you need one the next time you travel?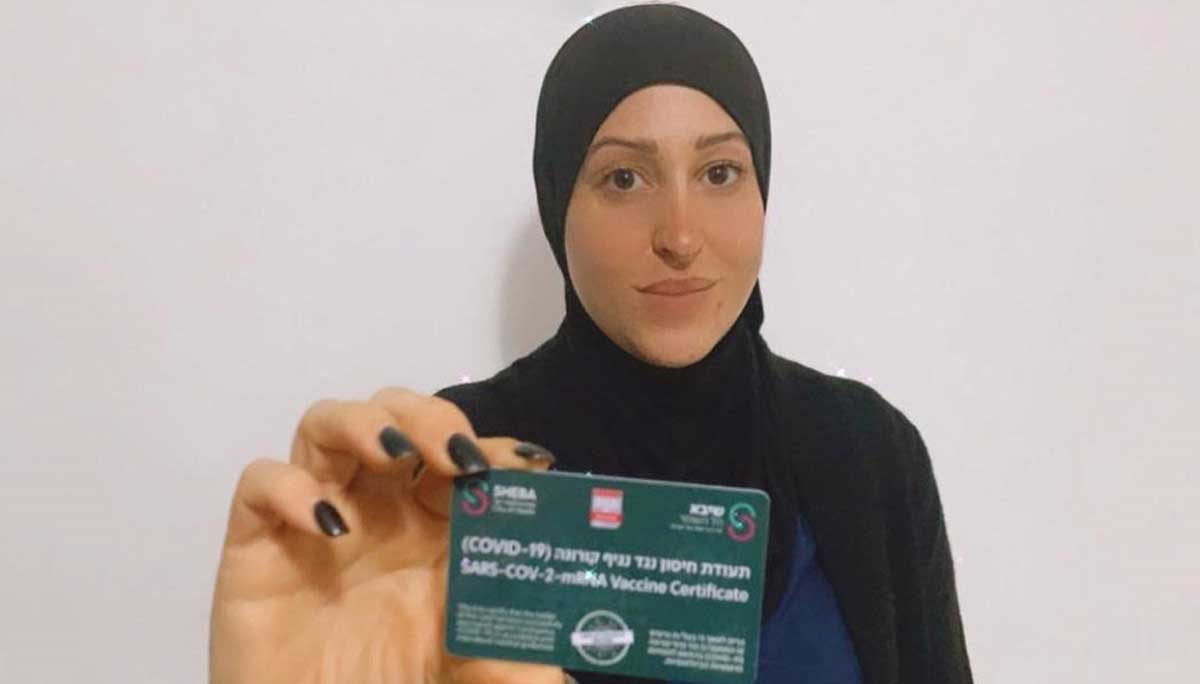 Is the idea of a vaccine passport entirely new?

The concept of a passport to allow for cross border travel is something that we've been working on with the Common Trust Network for many months. The focus has been first on diagnostics. That's where we worked with an organization called "The Commons Project" to develop the "Common Trust Framework". This is a set of registries of trusted data sources, a registry of labs accredited to run tests and a registry of up-to-date border crossing regulations.

The set of registries can be used to generate certificates of compliance to prevailing border-crossing regulations as defined by governments. There are different tools to generate the certificates, and the diversity of their authentication solutions and the way they protect data privacy is quite remarkable.

We at the Forum have no preference when it comes to who is running the certification algorithm, we simply want to promote a unique set of registries to avoid unnecessary replication efforts. This is where we support the Common Trust Framework. For instance, the Common Pass is one authentication solution – but there are others, for example developed by Abbott, AOK, SICPA (Certus), IBM and others.

How does the system work and how could it be applied to vaccines?

The Common Trust Network, supported by the Forum, is combining the set of registries that are going to enrol all participating labs. Separately from that, it provides an up-to-date database of all prevailing border entry rules (which fluctuate and differ from country to country).

Combining these two datasets provides a QR code that border entry authorities can trust. It doesn't reveal any personal health data – it tells you about compliance of results versus border entry requirements for a particular country. So, if your border control rules say that you need to take a test of a certain nature within 72 hours prior to arrival, the tool will confirm whether the traveller has taken that corresponding test in a trusted laboratory, and the test was indeed performed less than three days prior to landing.

The purpose is to create a common good that many authentication providers can use and to provide anyone, in a very agnostic fashion, with access to those registries.

What is the WHO's role?

There is currently an effort at the WHO to create standards that would process data on the types of vaccinations, how these are channelled into health and healthcare systems registries, the use cases – beyond the management of vaccination campaigns – include border control but also possibly in the future access to stadia or large events. By establishing in a truly ethical fashion harmonized standards, we can avoid a scenario whereby you create two classes of citizens – those who have been vaccinated and those who have not.

So rather than building a set of rules that would be left to the interpretation of member states or private-sector operators like cruises, airlines or conveners of gatherings, we support the WHO's effort to create a standard for member states for requesting vaccinations and how it would permit the various kinds of use cases.

It is important that we rely on the normative body (the WHO) to create the vaccine credential requirements. The Forum is involved in the WHO taskforce to reflect on those standards and think about how they would be used. The WHO's goal is to deploy standards and recommendations by mid-March 2021, and the hope is that they will be more harmonized between member states than they have been to date in the field of diagnostics.

What about the private sector and separate initiatives?

When registry frameworks are being developed for authentication tools providers, they should at a minimum feed as experiments into the standardization efforts being driven by WHO, knowing that the final guidance from the only normative body with an official UN mandate may in turn force those providers to revise their own frameworks. We certainly support this type of interaction, as public- and private-sector collaboration is key to overcoming the global challenge posed by COVID-19.

What more needs to be done to ensure equitable distribution of vaccines?

As the WHO has warned, vaccine nationalism – or a hoarding and "me-first" approach to vaccine deployment – risks leaving "the world's poorest and most vulnerable at risk."
COVAX, supported by the World Economic Forum, is coordinated by the World Health Organization in partnership with GAVI, the Vaccine Alliance; CEPI, the Centre for Epidemics Preparedness Innovations and others. So far, 190 economies have signed up.
The Access to COVID-19 Tools Accelerator (ACT-Accelerator) is another partnership, with universal access and equity at its core, that has been successfully promoting global collaboration to accelerate the development, production and equitable access to COVID-19 tests, treatments and vaccines. The World Economic Forum is a member of the ACT-Accelerator's Facilitation Council (governing body).
Iran among five pioneers of nanotechnology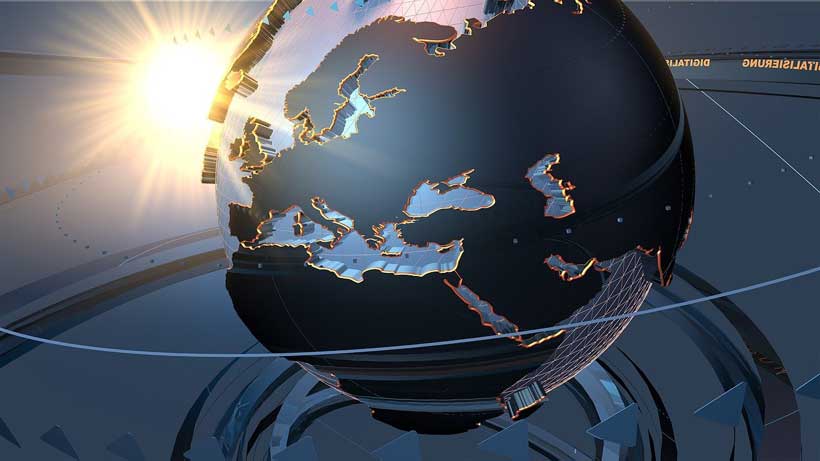 Prioritizing nanotechnology in Iran has led to this country's steady placement among the five pioneers of the nanotechnology field in recent years, and approximately 20 percent of all articles provided by Iranian researchers in 2020 are relative to this area of technology.
Iran has been introduced as the 4th leading country in the world in the field of nanotechnology, publishing 11,546 scientific articles in 2020.
The country held a 6 percent share of the world's total nanotechnology articles, according to StatNano's monthly evaluation accomplished in WoS databases.
There are 227 companies in Iran registered in the WoS databases, manufacturing 419 products, mainly in the fields of construction, textile, medicine, home appliances, automotive, and food.
According to the data, 31 Iranian universities and research centers published more than 50 nano-articles in the last year.
In line with China's trend in the past few years, this country is placed in the first stage with 78,000 nano-articles (more than 40 percent of all nano-articles in 2020), and the U.S. is at the next stage with 24,425 papers. These countries have published nearly half of the whole world's nano-articles.
In the following, India with 9 percent, Iran with 6 percent, and South Korea and Germany with 5 percent are the other head publishers, respectively.
Almost 9 percent of the whole scientific publications of 2020, indexed in the Web of Science database, have been relevant to nanotechnology.
There have been 191,304 nano-articles indexed in WoS that had to have a 9 percent growth compared to last year. The mentioned articles are 8.8 percent of the whole produced papers in 2020.
Iran ranked 43rd among the 100 most vibrant clusters of science and technology (S&T) worldwide for the third consecutive year, according to the Global Innovation Index (GII) 2020 report.
The country experienced a three-level improvement compared to 2019.
Iran's share of the world's top scientific articles is 3 percent, Gholam Hossein Rahimi She'erbaf, the deputy science minister, has announced.
The country's share in the whole publications worldwide is 2 percent, he noted, highlighting, for the first three consecutive years, Iran has been ranked first in terms of quantity and quality of articles among Islamic countries.
Sourena Sattari, vice president for science and technology has said that Iran is playing the leading role in the region in the fields of fintech, ICT, stem cell, aerospace, and is unrivaled in artificial intelligence.
From our partner Tehran Times
Free And Equal Internet Access As A Human Right
Having internet access in a free and equal way is very important in contemporary world. Today, there are more than 4 billion people who are using internet all around the world. Internet has become a very important medium by which the right to freedom of speech and the right to reach information can be exercised. Internet has a central tool in commerce, education and culture.
Providing solutions to develop effective policies for both internet safety and equal Internet access must be the first priority of governments. The Internet offers individuals power to seek and impart information thus states and organizations like UN have important roles in promoting and protecting Internet safety. States and international organizations play a key role to ensure free and equal Internet access.
The concept of "network neutrality" is significant while analyzing equal access to Internet and state policies regulating it. Network Neutrality (NN) can be defined as the rule meaning all electronic communications and platforms should be exercised in a non-discriminatory way regardless of their type, content or origin. The importance of NN has been evident in COVID-19 pandemic when millions of students in underdeveloped regions got victimized due to the lack of access to online education.
Article 19/2 of the International Covenant on Civil and Political Rights notes the following:
"Everyone shall have the right to freedom of expression; this right shall include freedom to seek, receive and impart information and ideas of all kinds, regardless of frontiers either orally, in writing or in print, in the form of art, or through any other media of his choice."
Internet access and network neutrality directly affect human rights. The lack of NN undermines human rights and causes basic human right violations like violating freedom of speech and freedom to reach information. There must be effective policies to pursue NN. Both nation-states and international organizations have important roles in making Internet free, safe and equally reachable for the people worldwide. States should take steps for promoting equal opportunities, including gender equality, in the design and implementation of information and technology. The governments should create and maintain, in law and in practice, a safe and enabling online environment in accordance with human rights.
It is known that, the whole world has a reliance on internet that makes it easy to fullfill basic civil tasks but this is also threatened by increasing personal and societal cyber security threats. In this regard, states must fulfill their commitment to develop effective policies to attain universal access to the Internet in a safe way.
As final remarks, it can be said that, Internet access should be free and equal for everyone. Creating effective tools to attain universal access to the Internet cannot be done only by states themselves. Actors like UN and EU have a major role in this process as well.