Former African Envoys advocate for more economic engagements with Russia
Former Ambassadors have strongly urged African leaders and business entrepreneurs to prioritize the most sustainable development needs as the best approach to seeking Russian investors in fixing their economies in Africa when they converge this October for the first Russia-African summit planned in Russia's southern coastal city of Sochi.
In separate interviews, they believed what was abundantly clear how to stimulate African governments into exploring investment opportunities in Russia and Russian investors into Africa within some framework of mutual-cooperation.
Former South African Ambassador, (H.E.) Mandisi Mpahlwa, said that Sub-Saharan Africa has understandably been low on post-Soviet Russia's list of priorities, given that Russia is not as dependent on Africa's natural resources as most other major economies. It is important to point out that Soviet and African relations, anchored as they were on the fight to push back the frontiers of colonialism, did not necessarily translate into trade, investment and economic ties, which would have continued seamlessly with post-Soviet Russia.
"Of course, Russia's objective of taking the bilateral relationship with Africa to the next level cannot be realized without close partnership with the private sector. Africa and Russia are close politically, but they are also geographically distant and the people-to-people ties are still far under-developed. This translates into a low level of knowledge on both sides of what the other has to offer. There is perhaps also a measure of fear of the unknown or the unfamiliar in both countries," according to Mpahlawa.
Former Ethiopian Ambassador, Professor (Dr) Teketel Forssido, said that one of the biggest problems has been keen competition from the United States, Europe, China and India as more developed countries with more advanced technological and development oriented solutions, and have become, for the past decades, " investment patrons" in African countries. These are what Africa need, – foreign policy directed towards the development needs of Africa.
Former Nigerian Ambassador, Air Commodore Dan Suleiman, told me that Africa's drive for sustainable democratic governance backed by an enhanced economically viable environment is of paramount importance. Many African leaders are emphasizing the quest to eradicate poverty and give people a sustainable environment for budding democracy.
"It is Africa's hope that foreign authorities will back us in this direction. It is important to remind foreign investors that investment opportunities for developing large and medium scale enterprises are abound in Africa. The importance of the informal sector in generating employment and promoting self-reliance through higher productivity. We implore Russian investors to take advantage of these new potentials," Air Commodore Dan Suleiman stressed in his discussion.
Undoubtedly, the Russian government stance on supporting the policy of Africa to employ plausible solutions to resolve their infinite problems should be extolled assertively, wrote former Tanzanian Ambassador, Dr Jaka Mgwabi Mwambi.
He said, for instance, "Tanzania is currently on the verge of a bitter wrangle with iniquitous restraints, in order to redress all government systems, for the bright future of its wrath citizens. Thanks, it is discernible that the country is proactively moving steadfastly in a middle-income economy."
Former Kenyan Ambassador to the Russian Federation, H.E. (Dr) Paul Kibiwott Kurgat explained in a recent interview discussion that any platform created for African leaders has to address thoroughly development-oriented questions, Kenya's diplomacy has mostly focused on strengthening economic cooperation with foreign countries.
"Looking at the global development, Kenya would always like to build on this long history of strong and comprehensive engagement, first and for most, through developing closer ties with Russia in trade, investment and economic cooperation. So, my advice is that African leaders have to think objectively, first about effective ways how to improve the economy," he said.
The Government of Kenya's priority sectors range from infrastructure and energy development, industrialization and agriculture, manufacturing, tourism and among others. The development opens a myriad of investment opportunities to all potential foreign investors across the globe including Russia, Paul Kurgat added in his emailed comments from Nairobi, Kenya.
Former Mozambican Ambassador to Russia, Dr. Bernardo Marcelino Cherinda, emphasized that the changes in Russia have provided a greater impetus for forging new diversified relations, especially in the economic sectors, in Africa.
By this measure, African leaders have to relentlessly work towards a more effective cooperation and use political dialogue to remove obstacles that might hinder smooth progress and development. Whether they like it or not, African leaders have to make rational decisions to align their efforts and policies with this key goal of developing or building their economies, according to him.
Both Russia and Africa have to facilitate participation in the private sectors, to get also involved in medium-sized economic partnership, joint ventures, agro-processing industries, health and education. African leaders do not have to, in the least, doubt the enormous potentials that exist for these, according to the former envoy.
"And, I think it's equally important Russia and Africa focus seriously on cultural aspects in their activities in order to bridge the widening information gap between the two countries. Russia has made the mark and it's respected for its indelible historical achievements, literature and for the human values. The use of soft power as an instrument for new image-making initiatives has to be intensified," Cherinda concluded.
Stergomena Lawrence Tax, Executive Secretary of the Southern African Development Community (SADC), assertively stressed in discussion with Russian authorities that strengthening ties in a broad range of economic fields would show that SADC truly remains as one of Russia's key partners in Africa. SADC is an inter-governmental organization with its primary goal of deepening socio-economic cooperation and integration in the southern region.
Foreign Minister Sergey Lavrov and H.E. Dr. Nkosazana Dlamini-Zuma, the first woman to lead the bloc of 54 states, had discussed several times about Russian companies or industries participation in major infrastructure projects on the continent. Currently, Chad's Moussa Faki Mahamat has also held discussion on Africa's Fourth Industrial Revolution and has made efforts at enlisting Russia's effective support for the Agenda 2063 of the African Union (AU).
For the past one and half decades (since his appointment in 2004), Foreign Minister Lavrov has held in-depth discussions on the current situation in Africa and always pointed to the possibility of continuing to promote effective bilateral cooperation in many spheres and to work together towards using fully the existing potentials. He always reminds that Moscow firmly supports the principle "African solutions to African problems" within a framework of achieving the Sustainable Development Goals (SDGs) formulated by the African countries.
Pandemic Recovery: Three Sudden Surprise Gifts
A new shine across the globe is entering into boardrooms; a new awakening is enforced and a new shift emerges… the sudden popularity of new awakenings
"Simultaneous Synchronization": For about a decade, the most difficult concept at leadership discussions in both Public and Private Sectors was 'simultaneous synchronization' deployments of national mobilization and upskilling of hidden talents on large-scale digital platforms. The obvious lack of vision and skills at top leadership grossly failed to figure out how all this works. Suddenly this the most talked about topic and now seen as a rapid-fire solution to save broken economies. The pressure cooker with skeleton economies on the boil now released the steam and blew the whistle to attract open-minded innovative thinking. It is finally time to lead, follow or get out of the way.
"Upskilling and Reskilling": Last many decades the developed economies blatantly ignored this area, now like a shark bite there is global panic on upskilling and reskilling. Ignoring once the almighty German model of apprenticeships treated as young apprentices changing motor-oils but preferred teams of 'wet behind ears' young MBA learning hedge-funding charades as better options. Today, upskilling to have skilled citizenry capable of quality productivity, performance and profitability is critical for survival. Trade wars are old schools, internal wars of upskilling to create confident and skilled citizenry to save nations with dignity is now the new survival.

"Big Business Is Big But Small Business Is Bigger": Economic heads buried in sands all across Western economies, resorted to election time lip service and allowed SME slip down the drains. Big business is big but small business is bigger. Worship accordingly. Today, heavy membership fees from top firms influence all trade gropus all over the world, from national trade associations to Chambers of Commerce, sacrificing local SME. Do the math.
Pandemic awakened the sleeping giants: All three above challenges now suddenly becoming survival strategies and nation-by-nation and town-by-town new language and dialogues emerging as new gifts. A new series under way with high-level discussions and debates by Expothon covers such topics in greater depths.
The warm facts and cold realties;
No further proof required, as most economies of the world will be shrink-wrapped soon
No further validation needed, as unlimited printing monies will only flush down economies
No further denial accepted, as hologramic stock markets would not save the jobs or nations
When facing truth becomes taboo; facing music suddenly becomes a new occupation; understanding cries of public a new art and swimming against economic currents a new science. In the end, it is the critical analysis and complex problem solving to capture the dodging truth a new survival strategy. The pandemic recovery is no longer election theatrics but all about Mastery of Covidism, isolating novices to deal with recessions, depressions and economic compressions.
The Tribulation Factors:
50% of downtown of the world may not survive,
50% of tall office towers may go empty,
50% of retail shops may go under,
50% businesses may never open,
50% of displaced may not have any jobs soon
50% of office workers may work remote,
50% economies may lose a decade to recover,
50% hailed as successful economy now mostly illusion,
50% political leadership may lose power,
The Brand New Thinking:
100% brand new concepts underway around the world,
100% new skill-transformation underway for new economies,
100% global thinking connecting and shaping new platforms,
100% new vision shaping brand new voice over fakery,
100% rejection of old competency over new thinking,
100% adoption of entrepreneurial mobilization,
100% rise on diversity, tolerance and equality issues
100% critical thinking to face the truth and march forward,
Stand up and claim your expertise. Ask three difficult questions:
Why local or national mobilization of entrepreneurialism and upskilling of small midsize business base cross the nation stalled? When or if ever was there a national or regional bold debate on these specific topics? What possible forces are stopping such activities and why?Depending on style and type of skilled leadership and based on geographic location some, amazing opportunities are alive and active. Study Pentiana Project, especially when all such thinking is not new funding dependent as these are all deployment hungry and execution starved steps. The rest is easy

Millionaires for Humanity Petition: Who does not want to sign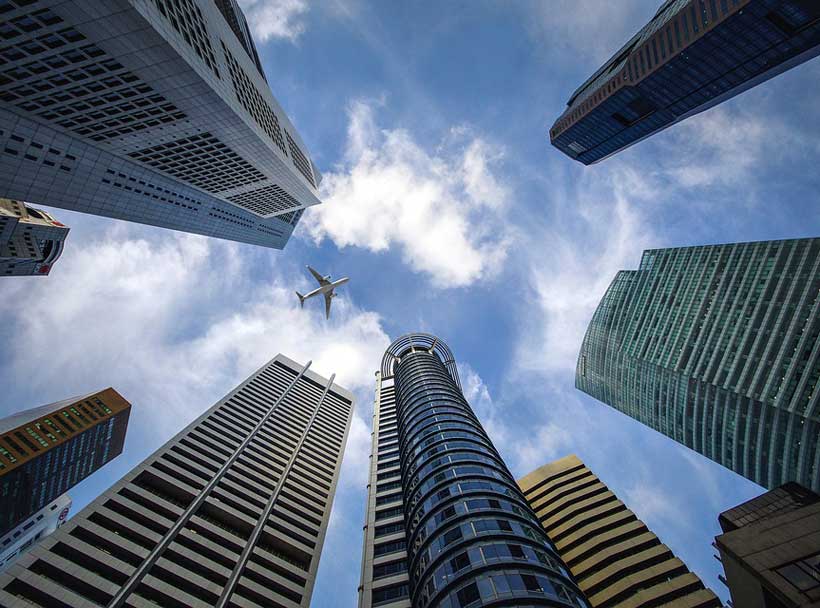 Recently millionaires from different countries signed a petition under the name "Millionaire for Humanity" demanding their respective governments to raise taxes on them to help with the coronavirus pandemic. More than 80 individuals have signed the letter, and most signatories belong to the developed nations like the US, UK, and Germany. One of the key aspects of the petition is that taxes can only create a huge impact against charitable contributions, no matter how generous these contributions are. It might be a rare and historic moment to witness wealthy individuals quoting "Tax us, Tax us, Tax us" to fund the social sector like health, education, and security. The phrase "rebalance our world through wealth tax" seems like a unique moment of truth for the wealthy to play their part towards humanity.
But is the voluntary action enough to counter the state's inaction to tax the wealthy? A few individuals' voluntary actions are a drop in the ocean that might not even make a dent to make all wealthy accountable?Wealthy do indeed pay proportionate taxes according to their state laws in many parts of the world. But the bitter truth is that there are also increased tax avoidance cases by the wealthy, which the Paradise Papers, Panama Papers, and other evidence show. That is why there is a rigorous debate on taxing the rich even more.
According to Oxfam's 2020 report world's 2,153 dollar billionaires had more wealth than 4.6 billion people or 60% of the world population in 2019. Even in the aftermath of COVID-19 there has been no change in the millionaire's status quo who actually saw their wealth grow exponentially. According to Forbes magazine report, 10 billionaires gained $51.3 billion or Rs 3.9 lakh crore (at exchange rate of Rs 76) in just a week between April 2 and 9 when the global economy was almost shut (except for a few essentials) and millions were losing their incomes and jobs.They did this through the stock market. These billionaires included Jeff Bezos, Mark Zuckerberg, Warren Buffett, Elon Musk, Bill Gates, and Mukesh Ambani.
Thus the paper analyses two main issues in relation to the petition. Firstly, why similar actions were not taken by the wealthy in the developing nations, with focus on India? Secondly, will a voluntary compliance mechanism via a petition resolve the ongoing issue of tax evasion by the wealthy?
Why there is no similar petition in developing countries?
The petition seems to appear as a global movement, but in reality, it is a mere representative of the few wealthy individuals residing in developed economies. The less participation and debate amongst the developing countries on taxing the rich can be understood in terms of their societal and cultural background. In India, it is easier to project it as a home to the poorest, but it is also a home for some of the world's wealthiest people. In this context, it is essential to understand how the wealthier population's nature changed significantly since Independence and how a favourable tax system helped them to grow.
1.1. From Inherited wealth to private enterprise:
When the British left, a handful of business families and dynastic royalties were in charge of key economic industries. These dynastic royalties had amassed and inherited great fortunes over time due to their close ties to the colonial administration. Although there was poverty amongst the general population, the most lavish lifestyles were only enjoyed by the princely classes, some business houses and large zamindars (landlords).
Primarily the inherited wealth was the primary source of wealth amongst the wealthier population.
However, between 1961 and 1986, India's notorious macroeconomic plight undermined a progressive effort to reduce the incumbent rich's size and importance. Low economic growth was accompanied by a sharp reduction of the real value of wealth held by the top 0.1%. The backdrop for this decline was itself rooted in the integration of India when the government quickly took steps to abolish inherited wealth amongst the super-rich royalty. Hence inflation, progressive taxation, and nationalization that characterized the late 1960s and 1970s punished the outdated rentier class and expropriated much-existing wealth.
In the 1990s, domestic and external liberalization happened in India, resulting in the deregulation of taxation and private investment. This led to a rapid increase in stock market capitalization relative to GDP. In fact, given the tremendous rise in stock market capitalization, it seems possible that wealth concentration in India may have surpassed its pre-1970 levels in recent decades. This transformative wealth dynamics of the 1960s and 1970s are crucial to understanding how the elite class, once populated by inherited wealth, is now made up of private enterprises.
However, the rise of the new private enterprise did not address income inequality, only to make the rich richer and the poor more miserable. According to Oxfam's January 2020 report 'Time to Care' said, in 2019, the wealth of top 1% Indians went up by 46% while that of the bottom 50% by 3%. In 2019, the top 1% Indians held 42.5% of national wealth, which is, more than 4 times the wealth of 953 million people constituting the bottom 70%. The bottom 50% held just 2.5% of national wealth. According to the Credit Suisse's 'Global Wealth Report of 2019', there were 7,59,000 dollar millionaires in India 2019, up from 725,000 in 2018 and 34,000 in 2010. This shows that even as a developing economy we do not have a dearth of wealthy people who are unable to participate in the petition.
1.2. How the tax system works favourably for the wealthy?
In developing countries, the governments' primary focus is on resource mobilization, which dictates their tax system. This is due to the unequal income distribution. However, the tax system is also designed in such a way that makes it harder to tax the rich. This is because wealthy taxpayers' political and economic power often prevents the government from developing fiscal reforms to increase their tax burdens.
Moreover, there are high personal exemptions and the plethora of other exemptions and deductions that benefit those with high incomes (for example, the exemption of capital gains from tax, generous deductions for medical and educational expenses, the low taxation of financial income). India has been an active recipient of FDI for decades. As a result, it results in lower effective tax rates for MNCs.
Simultaneously, the government keeps on slashing the corporate income tax rate during every budget, providing strong incentives for taxpayers to choose the corporate form of doing business for purely tax reasons. For instance, the Indian government slashed corporate tax to 22% (without exemptions) for domestic companies in September 2019, bringing the effective rate to 25.17% (with surcharge and cess). Such a move happened when the economy had nose-dived for several consecutive quarters.
According to the IMF, the combination of tax incentives and low corporate tax rates leads to the following:
Increased incidences of tax evasion due to the ease with which multinationals seem able to avoid tax, combined with the three-decade-long decline in corporate tax rates, undermines both tax revenue and faith in the fairness of the overall tax system and
the current situation is especially harmful to low-income countries, depriving them of much-needed revenue to help them achieve higher economic growth, reduce poverty and meet the 2030 Sustainable Development Goals.
Hence, it can be observed that wealthy individuals are provided with a plethora of tax incentives in a developing economy to prevent capital flight. However, this does not translate into high tax morale for these individuals due to increased tax evasion incidences. Now is the time for the wealthy to take part in the petition to share responsibility in rebuilding the economy.
Will the Petition be effective in achieving fair taxation by the wealthy?
2.1. Assessing the problem of tax evasion by the wealthy
Empirical data has shown (e.g., E. Hofmann, Voracek, Bock,& Kirchler, 2017b[1]), that the motivation to engage in tax avoidance and evasion increases with wealth. Recent studies indicate that tax evasion is directly proportional to wealth, with the top 0.01% of the wealth distribution (i.e., households with more than $40 million in net wealth) evades almost 30% of their wealth and income tax versus 3% by taxpayers overall (Altstaeder, Johannesen, & Zucman, 2017[2]). With the aim to minimize their taxes, it is easier for the wealthy to hire tax agents who are skilled in devising ways to achieve that(Sakurai & Braithwaite, 2001[3]).
Tax avoidance is a huge issue that amounts to $240 billion every year (Rs 18.24 lakh crore), according to OECD-G20's anti-tax avoidance initiative, 'Action Plan on Base Erosion and Profit Shifting' (BEPS). Recent data by Fair Tax Mark shows that Facebook, Google and four other US tech giants, described as the Silicon Six (others being Netflix, Amazon, Microsoft, and Apple) had avoided paying $100 billion tax (Rs 760,000 crore) between 2010 and 2019. Due to tax evasion, according to 2019 IMF study, the non-OECD countries are losing 1.3% of their GDP or $200 billion of revenue every year while the OECD countries about 1% of GDP or close to $450 billion.
Nonetheless, the blame cannot be squarely put on the wealthy for causing tax evasion. It is the legal, political, and economic context of national tax loopholes which not only give the wealthy many more opportunities to avoid taxes than the average citizen but might also create an ideal environment that legitimises aggressive tax avoidance behaviour.
2.2. How the petition will help in combating massive tax evasion problem?
It can be said that the petition is an example of committed motivation by the wealthy which drives them to pay taxes because of a felt moral duty(Gangl et al., 2015[4]) or due to emotional stress, caused by anticipated guilt or shame (Blaufus, Bob, Otto, & Wolf, 2017[5]). However before delving into the question whether such an initiative will be effective to combat tax evasion in the long run, it is important to understand the social psychological process that motivates the wealthy to either pay or evade taxes.
The wealthy can easily identify and compare themselves with other wealthy individuals as a result of pychological process in relation to belonging to a particular group. As a result they imitate not only lifestyles but also tax behviours out of comparison and competition, because one does not want to fall behind in the financial race (Mols & Jetten, 2017[6]).For instance, if all wealthy friends move money to offshore tax havens, then the individual will also more likely do that.
Also, wealthy individuals do acquire a heightened sense of self-esteem, freedom, and perceived control, which increases the willingness to resist anything that hinders freedom (Brehm, 1966[7]). Taxes on the wealthy is a classical case where the rich find it as an attack on their personal freedom for which they look for ways to fight against it. In fact, experimental research shows that coercive fines and audits increase taxpayer reactance more than less coercive attempts by the tax authorities (Gangl, Pfabigan, Lamm, Kirchler, & Hofmann, 2017). Thus, when faced with coercive form of taxation wealthier individuals will be motivated to employ more resources (compared to the average taxpayers) to escape this situation. This might make the classical coercive attempts to increase the tax honesty less effective.
In such a scenario, the voluntary form of tax compliance might appear as the ultimate solution to fight against reactance. Such a form of compliance comes with trust in the tax system, and thus, people accept their tax obligations without threatening audits and fines. However, state measures like suspending fines and audits or tax amnesties, which gives leeway to rich taxpayers to repatriate their money from tax havens without being fined, also show no long‐term positive effect (Alm & Beck, 1993[8]; Toro, Story, Hartnett, Russell, & Van‐Driessche, 2017[9]). Thus, it is important to combine voluntary and coercive tax measures to ensure fair taxation with a sense of tax honesty on the part of the wealthy individuals.
3. Conclusion
In view of the COVID-19 it is apparent that the petition by the few wealthy individuals brings in a wave of hope towards achieving fair taxation for the sake of humanity. However, the outreach is still not global, with a participation of a fraction of wealthy individuals from a few developed economies.Thus, there is a need to ensure the huge participation of wealthy people, not only from developing economies but those involved in tax evasion.
As discussed in the article, tax-related decisions of the wealthy are different from average taxpayers due to social psychological differences of belonging to a particular community. So a unique approach must be followed to motivate the wealthier population to pay their share of taxes.
3.1. Possible solutions:
There are many ways to motivate the wealthy, either in developed or in developing countries, to contribute more taxes to the benefit of society. It is true that mere public plea to join the campaign will not attract the attention of majority of wealthy individuals. On the other hand, coercive audit or fines to ensure fair taxation also does not help much towards the cause. For example, a fine of 18.8 million Euros imposed on Portugal's football superstar Cristiano Ronaldo did not diminish the fame and positive image associated with the player.
One possible solution to influence the tax decisions of the wealthy is to combine coercive and voluntary state measures by publicly naming and shaming the wealthy individuals who resist to be part of the global campaign or pay their fair share of taxes. Thus, if such accusations on famous wealthy individuals like Chief Executive Officers or politicians violate ordinary citizens' tax morale, these latter might start questioning the reasons for their tax honesty. For instance, after Greece published a blacklist of over 4,000 citizens who owed tax money to the state (Aswestopoulos, 2012[10]), it experienced a decline in the shadow economy's size from 25.4% in 2010 to 22.0% in 2016 (Schneider, 2016[11]). This way, identifying evaders publicly may act as punishment and a deterrent from engaging in aggressive tax avoidance. However, it is equally true that shaming needs active public support and media coverage, without which the debate towards fair taxation will lose its grip. So the time is ripe for citizens to join their hands in the global movement towards fair tax and compel the wealthy to be accountable.
---
[1]Ackermann, L., Becker, B., Daubenberger, M., Faigle, P., Polke‐Majewski, K., Rohrbeck, F., … Schröm, O. (2017, June). Cum‐ex. The great tax robbery. Zeit Online .
[2]Altstaeder, A., Johannesen, N., & Zucman, G. (2017). Tax evasion and inequality . Retrieved from http://www.nielsjohannesen.net/wp-content/uploads/AJZ2017.pdf
[3]Sakurai, Y., & Braithwaite, V. (2001). Taxpayers' perceptions of the ideal tax adviser: Playing safe or saving dollars ? Working Paper No 5, The Australian National University, Centre of Tax System Integrity.
[4]Gangl, K., Hofmann, E., & Kirchler, E. (2015). Tax authorities' interaction with taxpayers: A conception of compliance in social dilemmas by power and trust. New Ideas in Psychology, 37, 13–23. https://doi.org/10.1016/j.newideapsych.2014.12
[5]Blaufus, K., Bob, J., Otto, P. E., & Wolf, N. (2017). The effect of tax privacy on tax compliance – An experimental investigation. European Accounting Review, 26(3), 561–580.
[6]Mols, F., & Jetten, J. (2017). The wealth paradox. Economic prosperity and the hardening of attitudes. Cambridge, UK: Cambridge University Press.
[7]Brehm, J. W. (1966). A theory of psychological reactance. Oxford, UK: Academic Press.
[8]Alm, J., & Beck, W. (1993). Tax amnesties and compliance in the long run: A time series analysis. National Tax Journal, 46(1), 53–60.
[9]Toro, J., Story, T., Hartnett, D., Russell, B., & Van‐Driessche, F. (2017). Italy. Enhancing governance and effectiveness of the fiscal agencies. Interantional Monetary Fund. Fiscal Affairs Department . Retrieved from http://www.mef.gov.it/inevidenza/documenti/Rapporto_FMI_Eng.pdf
[10]Aswestopoulos, W. (2012, January). Finanzamt stellt "Liste der Schande" ins Netz. Focus Online . Retrieved from http://www.focus.de/finanzen/news/staatsverschuldung/liste-der-schande-viele-deutsche-unter-griechischen-steuersuendern_aid_706059.html
[11]Schneider, F. (2016). Estimating the size of the shadow economies of highly‐developed countries: Selected results. CESifo Dice Report, 14(4), 44–53.
Decoding European Union's Economy
European Union (EU) is a political and economic union which consists of 27 member countries. It acts as one economic unit in the world economy and is considered a major world trading power. They are subject to obligation and privileges of the membership. It focuses on comprehensive growth of all countries.
The Formation
The EU was formed to end the centuries of warfare that culminated during World War II. The union was founded in 1992 with the Maastricht treaty but was given its reformed structure and powers in 2007 with the Lisbon treaty. Under these treaties, the 27 members agree to come together with their sovereignty and delegate many decision-making powers to the unified body. Currently, there are seven official EU institutions which are made for the executive, judicial and financial functions. The primary aim of this treaty was to boost economic social and political integration amongst the nation.
The European Central Bank is the EU's central bank . It regulates monetary policy and manages bank lending rates and foreign exchange reserves . The institution over the
years has expanded and strengthened its own authority. It has proved to be a competent institution and is serving its purpose.
However, It has also faced a series of unforeseen circumstances including the 2008
economic crisis, an influx of migrants from the Middle East and Africa and Brexit Negotiations. In June 2016 the United Kingdom decided to leave the European Unionand officially from 31 January 2020, the United Kingdom is no longer part of the EU.
Breakdown Of The Economy
Most countries that are a part of the European Union and use the same currency Euro. A group of nineteen of the twenty-seven EU members use the Euro currency. Therefore the trade process is simplified and the rest of the EU is also legally required to join the eurozone at some point. In terms of the total value of all the goods and services, it is considered bigger than the US economy. The 19 EU member states that comprise the euro area accounted for 85.5% of the EU's GDP in 2019. However, due to the unforeseen circumstances implemented across the world in 2020 GDP is down by 3.8% in the euro area and 3.5% in the EU.
The EU's trade structure has helped it to become one of the world's largest economies after China. In 2018 it surpassed China's GDP with a difference of $3.3 trillion. These measurements use purchasing power parity to the account of discrepancy between each country's standard of living. Some experts argue that the EU produces more but the US still a larger economy, whereas the US is a country and the EU is a trading area which compiles the 27 countries. Despite the eurozone debt crisis, the EU is staggering towards a bigger fiscal integration. The EU's currency, the euro has successfully competed with the global currency dollar. The EU's exports in 2019 were for products petroleum, automobiles and medication while its top imports are petroleum, communications equipment, and natural gas.
Classification Of Eu Budget
The biggest chunk of the percent spent on the agricultural sector. Which includes the direct payment to farmers development of fisheries, forest and rural areas. The second chunk goes into economic, social and territorial cohesion, which is meant to help the EU's less developed countries. It includes infrastructure, job development, technical assistance for
Small business. The rest is spent on research and development and building the EU's foreign policy which is under Global Europe. The EU budget must balance as it has no authority to spend more than it takes in.
Trade
The 64% trade is undertaken within the EU states. The trade with the rest of the world accounts for some 15.6% of global imports and exports. The EU countries had the second-largest share of global imports and exports of goods in 2016.
Employability
After the global economic crisis and eurozone turbulence in 2008, the employability saw a rise in future.

The Economy Post Covid-19
The world economy has witnessed a plethora of ups and downs in this pandemic. European Union leaders sealed a 750 million – euro ($857billion) deal for their coronavirus blighted economies after a marathon talk. The EU was slow to coordinate initially with the pandemic and already weakened by Brexit, It was important for an upfront on economic aid which would demonstrate its come back. Earlier it has been observed bitter rows over how the grants would be managed. Council President Michel said securing a deal as "not only about money, it's about people, about the European future, about our unity."
Chancellor of Germany Angela Merkel said on Monday that EU leaders had come up with a "framework" for a possible agreement. Whereas Michel told, "This agreement sends a concrete signal that Europe is a force for action". French President Emmanuel Macron, who spearheaded the deal with German Chancellor Angela Merkel, hailed it as "truly historic".
But Currently, Countries like France, Spain and smaller nations in the EU have been adversely affected, It is believed that the economies of France and Spain will shrink by over 10%. The Country's GDP is not expected to return to last year's level before 2022. Earlier this month that it expects the EU economy to shrink 8.3% in 2020, The European Commission said considerably worse than the 7.4% slump predicted two months ago.
Comparisons With India
The deficiency in India's COVID relief package is inadequate fiscal spending ( just 1% of GDP). For spending more the government will have to borrow more. However, without spending, the economy will likely struggle a little longer. Whereas in the EU package Euro 390 billion of grants. Cheap loans and credit guarantees are important but for a declining economy, stress should be given more to wage subsidies and emphasis on the MSME sector.
The meeting of the EU is the first major in-person gathering of world leaders since the COVID-19. The ideal emphasis which every leader is saying is the concept of 'fundamental of the internal market should begin again with all necessary precautions and not just countries most affected by the crisis but also for those which benefit the most from the internal.