RASAI: The car-sharing tool seeking to breathe life into Pakistan's congested cities
When Hassam Ud-din started studying in Islamabad in Pakistan, he had a three-hour round-trip commute from his home in Rawalpindi. He hated sitting in traffic jams, breathing dirty air and burning up fuel and money. Eventually he moved closer to Islamabad but, not content with solving the problem for himself, he's now come up with a fix to help others.
Ud-din has created an Internet tool that matches drivers with passengers looking for an affordable way to get to work or elsewhere. Called RASAI, the Urdu word for accessibility, the website and app aim to fill spare seats and empty trunks and create a more efficient travel system that offers low-income travellers more opportunities while also tackling pollution.
"I realized that people are limited in the opportunities they have by the radius of where they can go easily and cost-effectively," said Ud-din, who has a passion for maps and route planning and studied transportation engineering.
In Pakistan, it is quite common to see people seeking lifts on the side of the main roads. After conducting a survey that found that more than 60 per cent of vehicles were using only half their capacity, Ud-din realized it would be possible to harness this tradition.
"It was already happening in an informal way so what we did was we gave people an option to digitize their daily route. People can go to our website or app and register their route with us and the timings and we can find them passengers to take on their way," the 26-year-old said, noting that most people tend to use the website to set up monthly rides.
Only 17 per cent of Pakistan's population of around 200 million own cars but the country's cities are still blighted by congestion and foul-smelling fumes. The Health Effects Institute's State of Global Air report last year found that Pakistan, Bangladesh and India had experienced the steepest increases in air pollution levels since 2010.
Authorities are starting to act: for example, in 2020 Karachi will launch a zero-emission Green Bus Rapid Transit network, with 200 buses fuelled by bio-methane, or cow poo. However, the need for affordable transport is still great.
For Ud-din, the answer lies in the vehicles that are already on the roads.
"Our main aim was to create a virtual transit network … where you don't have an infrastructure but the capacity on the roads is optimized for you and you are able to use it quite efficiently," he says.
Around 1,400 vehicles are registered on RASAI's website, with most customers setting up lifts on a month-by-month basis. Passengers who find a lift using RASAI usually pay a nominal amount to help cover fuel costs, but the trips are still more affordable than other methods.
Ud-din had to overcome people's resistance to sharing their cars. Some were concerned about possible security issues or cultural differences. But Ud-din found a way to circumvent that hesitation by linking his service to the existing concept of pick-drop taxis.
"We need to be disruptive in the tech and the value proposition but it's good to be conservative when you pitch it to the customer and try to relate it to something that is already there," he said.
While one of Ud-din's main priorities was to provide affordable transport for people on lower incomes, he also wanted to address traffic pollution.
"(RASAI) helps solve the pollution problem directly and indirectly: if four people go in one car instead of taking their own cars, that reduces emissions. Indirectly, if those cars are not on the road, that reduces both congestion and pollution."
Ud-din's innovation won a grant from UN Environment as part of the Asia-Pacific Low-Carbon Lifestyles Challenge, which supports young people with cutting-edge ideas to foster energy-efficient, low-waste and low-carbon lifestyles.
Ud-din says the grant boosted his team's morale, while the mentoring he received as part of the award allowed him to think more clearly about turning his idea into a viable business model.
"The financial support was crucial to hone the product and cover the expenses required. These kinds of startups require a lot of capital to start because they require a critical mass," he said.
Commenting on the winners of the challenge, UN Environment's Acting Executive
Director Joyce Msuya said the innovations were just the latest examples of a long history of ingenuity in the region.
"The four billion inhabitants of Asia and the Pacific have seen both sides of the development ledger more vividly than most. Standards of living have skyrocketed as traditional consumption and production models have gone into overdrive," she wrote in a recent opinion piece.
"Yet, environmental debt accrued by these global habits is increasingly obvious: climate change, pollution, habitat loss and ecosystem destruction. If we continue to make the same choices, our future looks bleak."
The innovative spirit shown by inventors like Ud-din will take centre-stage at the fourth UN Environment Assembly in March, where the motto will be to think beyond prevailing patterns and live within sustainable limits.
For Ud-din, who spent a year in Silicon Valley as part of the Global Cleantech Innovation programme, technology will play a critical role in finding new solutions to environmental challenges, just as it has enabled on-demand services to facilitate our increasingly digital lives.
"Tech allows us to leverage resources that we might not even have known we have. Take Airbnb: people had spare rooms and the tech allowed them to make them available on a platform, and now it's a valuable company," Ud-din said. "In the same way, we are saying that if you are driving somewhere and you have spare capacity, that's an asset you can leverage."
India pushes for greater uptake of electric mobility
In the gold rush for global domination of the electric mobility market, India has thrown its hat into the ring. The Modi-led government announced last month that it would offer US$1.4 billion in subsidies for both buyers and manufacturers of electric vehicles and impose higher import tariffs to spur domestic companies to build vehicles.
The government aims for 30 per cent of its public transport to be electric by 2030. With prime minister Narendra Modi emphasizing that he wants India to lead across the value chain from battery production to smart charging to electric vehicle manufacturing.
"Policies will be designed as a win-win for all who want opportunities in the automobile sector," said Modi. Although he emphasized that public transport would remain the focus of the electric mobility push.
At present, India has only two electric car manufacturing companies, Tata motors and Mahindra. International car giants Hyundai and Kia Motors are developing electric fleets designed specifically for the Indian Market, with Kia signing a memorandum of understanding with Andhra Pradesh to aid in the growth of electric mobility in the state. Meanwhile, many cities planned trials of electric buses including Hyderabad, Chennai and Guwahati.
The issue of air pollution in Asia was discussed at the 2nd UN Science Business Policy Forum in Nairobi in March 2019. Dechen Tsering, regional director of Asia-Pacific for UN Environment, said that the Indian private sector had shown a lot of interest in developing electric cars, but the problem was still battery prices.
"They are struggling with how to avoid importing everything," Tsering said. "They are trying to find out how much is available on the domestic market."
The issue of renewable energy components availability in lower-middle income countries, remains a challenge. Often essentials such as solar panels or lithium batteries are not produced locally, or at least not at scale, which prevents the private sector from entering renewable energy infrastructure. Yet 92 per cent of Asia and the Pacific's population— about 4 billion people—are exposed to levels of air pollution that pose a significant risk to their health.
According to the report Air Pollution in Asia Pacific: Science-based Solutions, if governments adopted 25 clean air policy actions—including promoting the use of electric vehicles— there would be less of a need for expensive pollution control. While the US$300-600 billion per year investment would be only one twentieth of the increase of US$12 trillion increase in wealth by 2030.
Arnico Kumar Panday, regional programme manager for atmosphere at the International Centre for Integrated Mountain Development, said that it was possible to create a rapid uptake of electric vehicles in Asia through taxes. He gave the example of Nepal, where cars running on petrol and diesel are taxed at 220 per cent when purchased, while electric cars at 10 per cent.
"The same car is cheaper as an electric than it is petrol or diesel," Panday said.
Meanwhile, Nobuyuki Konuma, from the Ministry of Environment of Japan, said his country had used two approaches in tackling the apprehensible air pollution of 1970s Japan.
First, they had put in place strict regulations on factories emitting greenhouse gases in the form of the Air Pollution Control Act. Second, they had set strict standards for emissions from vehicles, both passenger and freight. Vehicles who cleared the stern regulations could get tax reductions, which were a great incentive to buyers as Japan has heavy taxes on vehicles.
"So consumers were encouraged to select those cars," said Konuma.
Of the US$1.4 billion released by the Indian government, about US$1.2 billion has been earmarked for subsidies, US$140 million for charging infrastructure, and some US$5 million for administrative expenses and advertising.
UN Environment's e-mobility programme supports countries, particularly emerging economies, in introducing electric mobility. It helps governments to develop policies, exchange best practices, pilot technology options, track electric vehicle uptake, and calculate emissions and economic benefits.
District energy: A secret weapon for climate action and human health
If you're sweltering in Delhi or shivering in Detroit and want affordable, environmentally friendly cooling or heating, district energy may be your best bet.
A district energy system is a network of pipes that heat and cool buildings across a neighbourhood or entire city. Modern district energy systems connect renewables, waste heat, thermal storage, power grids, thermal grids and heat pumps—delivering up to 50 per cent less primary energy consumption for heating and cooling. Visionary cities and countries have been able to decarbonize heating and cooling and achieve high efficiency, renewable energy, and CO2 targets with modern district energy.
To replicate and scale up best practices worldwide, UN Environment launched the District Energy in Cities Initiative.
Consider just one of the District Energy in Cities Initiative's 36 cities, Banja Luka in Bosnia and Herzegovina. With the help of the Initiative and the European Bank for Reconstruction and Development, the city updated its 35-year-old network. These refits increased the share of renewables by 75 per cent, cut harmful air pollutants by 94 per cent and saved US$1 million a year in fuel costs.
Well-designed district energy systems don't just lessen climate change. They also bring benefits across the sustainable development agenda—improving human health by cutting air pollution, increasing access to affordable and clean energy, and creating green and decent jobs.
Similar benefits are being achieved across the District Energy Initiative's 14 countries.
From India to Chile
District cooling is accelerating across India. Amaravati, the new state capital of Andhra Pradesh, is the first of the Initiative's cities in India to receive investment from the Initiative's partner Tabreed on a district cooling project for public buildings. The Initiative is supporting Amaravati to go further, innovating new technologies and expanding the mandate beyond public buildings in line with the objective of Chief Minister of Andhra Pradesh N. Chandrababu Naidu, who recently stated at the city's annual Happy Cities Summit: "I want district cooling for all the buildings in Amaravati."
Meanwhile, Rajkot is the first Indian city to include district cooling in its Smart City Plan: the US$49 million project will save up to 50 per cent of CO2 and electricity, significantly reducing harmful refrigerants and peak demand by up to 30MW.
"We are working to make Rajkot a 'Climate Resilient City' and have already prepared an action plan and committed to reduce carbon emissions," says Bina Acharya, the city's mayor. "Rajkot's energy consumption inventory shows that electricity consumption in the building sector is highest due to cooling and lighting. Rajkot is now moving forward with district cooling to reduce energy consumption in the cooling sector."
Working with the Initiative, India has recently incorporated district energy into the Indian Cooling Action Plan as a priority technology to reduce the economic and environmental impact of the country's skyrocketing cooling demand.
Similarly, in Latin America, Chile has incorporated district energy under its National Heat Strategy and Presidential Plan to address air pollution. Recently, Chile's Ministry of Energy signed a collaboration agreement with the District Energy in Cities Initiative and the county's largest industry association to boost district energy.
"The importance of this agreement lies in bringing together public and private efforts," says Ricardo Irarrázabal, Undersecretary of Energy for Chile. "We are beginning a long-term relationship with a common goal, to have more efficient energy and to reduce pollution levels in the southern cities of our country. In this way, we are advancing more and more in the energy modernization of Chile."
A district heating project in the Chilean city of Coyhaique, led by the Regional Office of the Ministry of Environment with UN Environment, is part of an approach to cut air pollution. The regional government has set aside up to US$2.8 million for the construction and implementation of the first stages of the project.
These are all encouraging developments which show the potential to bring massive savings in energy use across the globe.
Heating, cooling and hot water mostly supplied by fossil fuels
Heating, cooling and hot water represent 60 per cent of energy demand in buildings, most of it supplied by fossil fuels. Cities contain over half the world's population, consume over two-thirds of the world's energy and account for more than 70 per cent of CO2 emissions.
Forward-looking cities are connecting district energy with efficient buildings, waste and renewables to create integrated urban systems and achieve resilience and circularity. This will be a topic of discussion at the Cities Summit during the 4th UN Environment Assembly.
About the District Energy in Cities Initiative
In 2016, during the Habitat III conference in Quito, Ecuador, 197 nations adopted the New Urban Agenda, which recognizes modern district energy systems as a key solution to integrate renewables and energy efficiency in cities. The District Energy in Cities Initiative is coordinated by UN Environment with financial support from the Danish International Development Agency (DANIDA), the Global Environment Facility, and the Italian Ministry of Environment and Protection of Land and Sea.
As one of six accelerators of the Sustainable Energy for All Energy Efficiency Accelerator Platform, the Initiative aims to double the rate of energy efficiency improvements for heating and cooling in buildings by 2030, helping countries meet their climate and sustainable development targets.
The Initiative supports local and national governments to build know-how and implement enabling policies that will accelerate investment in low-carbon and climate-resilient district energy systems. It currently provides technical support to 36 cities in four pilot countries (Chile, China, India and Serbia) and 10 replication countries (Argentina, Bosnia and Herzegovina, Colombia, Egypt, Malaysia, Mongolia, Morocco, Russia, the Seychelles and Tunisia).
Beijing air improvements provide model for other cities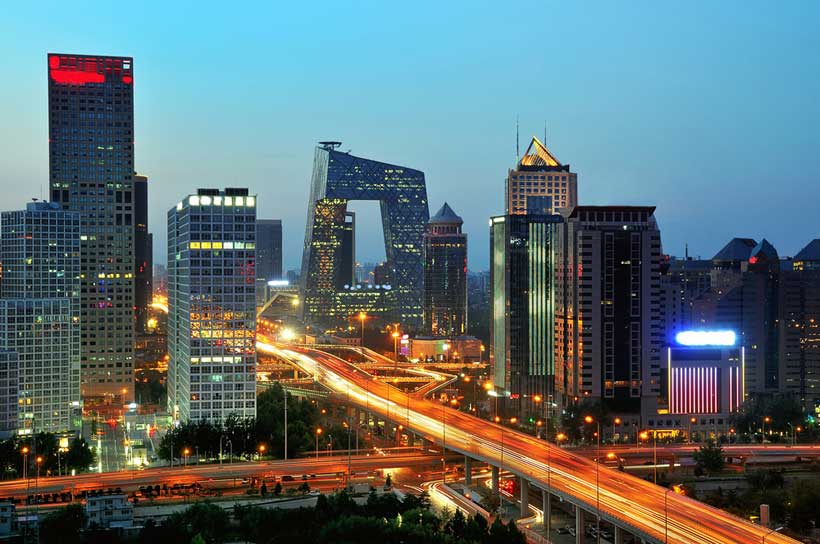 More than 20 years after Beijing began looking for ways to improve air quality in one of the largest and fastest growing cities in the developing world, its successful efforts provide a model for other cities to follow, according to a report released ahead of the UN Environment Assembly.
Research by UN Environment and the Beijing Municipal Ecology and Environment Bureau (BEE) outlines how Beijing's air quality management programme has evolved, and makes recommendations for near, medium, and long-term steps that Beijing can take to maintain its momentum toward clean air.
The report, A Review of 20 years' Air Pollution Control in Beijing, was compiled by a UN Environment-led team of international and Chinese experts over two years. It covers 1998 to the end of 2017.
"This improvement in air quality didn't happen by accident. It was the result of an enormous investment of time, resources and political will," said Joyce Msuya, Acting Executive Director of UN Environment. "Understanding Beijing's air pollution story is crucial for any nation, district or municipality that wishes to follow a similar path."
He Kebin, the principal author of the report and Dean of Tsinghua University's School of Environment, said Beijing progressed between 1998 to 2013, but that there were even more significant improvements under Beijing's Clean Air Action Plan 2013–2017.
In 1998, air pollution in Beijing was dominated by coal-combustion and motor vehicles. Major pollutants exceeded national limits. By 2013 levels had fallen and some pollutants, like carbon monoxide and sulfur dioxides, met national standards.
In 2013 Beijing adopted more systematic and intensive measures. By the end of 2017 fine particulate pollution (PM2.5) had fallen by 35 per cent and by 25 per cent in the surrounding Beijing-Tianjin-Hebei region. Much of this reduction came from measures to control coal-fired boilers, provide cleaner domestic fuels, and industrial restructuring.
Over this period, annual emissions of sulfur dioxide (SO2), nitrogen oxides (NOx), particulate matter (PM10) and volatile organic compounds in Beijing decreased by 83 per cent, 43 per cent, 55 per cent and 42 per cent respectively.
Beijing's air quality management system is supported by monitoring and evaluation, pollution source apportionment and emission inventories. It also contains comprehensive legal standards and strict environmental law enforcement. Air quality work is supported by economic policies, public participation, and coordination on air pollution prevention and control in the Beijing-Tianjin-Hebei region.
Mr. Yu Jianhua, Deputy Head of the Beijing Municipal Bureau of Ecology and Environment, said that while much has been achieved, more can be done.
"At present, the PM2.5 concentration in Beijing still fails to meet national ambient air quality standards and far exceeds the levels recommended by the World Health Organization (WHO), and heavy pollution episodes still occur during autumn and winter," he said. "Solving all these air quality issues will be a long-term process. We are willing to share our long-accumulated knowledge and wealth of experience on air pollution with other cities in developing countries."
Mr. Liu Jian, UN Environment's Chief Scientist, said the results reflected the Chinese Government's emphasis on environmental protection and the input and intensity of pollution control in recent years
"Beijing's efforts, achievements, experiences and lessons in air pollution control over the last twenty years are worth analyzing and sharing in order to progress global environmental governance," he said.
This is UN Environment's third independent assessment of Beijing's air quality, following the Independent Environmental Assessment: Beijing 2008 Olympic Games and A Review of Air Pollution Control in Beijing: 1998–2013, which were published in 2009 and 2016 respectively.
Dechen Tsering, Director of UN Environment's Asia Pacific Regional Office, said UN Environment was committed to promoting sustainable development and best practices in countries and cities around the world.
"Beijing has achieved impressive air quality improvements in a short amount of time." Ms. Tsering said. "It is a good example of how a large city in a developing country can balance environmental protection and economic growth."