Pulwama Attacks: Pakistan takes on India again
The attacks by Jaish-e-Muhammed on Indian security forces has come at a tricky time; Modi led government's reaction to the killings, and the preparations for the 2019 general elections, are two events, that are going to intrigue imagination of wide possibilities. Forty men lost their lives, in the kind of barbarism that India expects from Pakistani non-state actors. Mind the assertion; if media sources in India can prove that Masood Azhar-the master mind, controlled the entire event from a military hospital in Rawalpindi, Pakistan has landed itself in a great limbo. Masood Azhar is no longer a non-state actor in Pakistan; instead he is a Pakistani non-state actor. Pay attention, there is a difference.
The fact that India failed to anticipate such an attack, again, is beyond sound logic. Terrorist attacks on armed convoys over bordering highways, is but a chilling script that keeps the Indian administration on their toes. Mind the lapse. What a miss!
What happened?
Nobody in India and elsewhere predicted this. PM Narendra Modi did not see this coming. Not the intent, but the magnitude of casualties. For this alone, Pakistani non-state actor(s) calculated brilliantly. They intercepted a psychological lapse of a strong, yet busy Prime Minister. Let us also pretend that there was a rare moment of blunder by the Indian intelligence. That leaves us to the only realistic assumption of what might have happened.
For many years, India has maintained the vocal discourse of Pakistan's deceitful personality in dealing with transnational issues. The Pulwama killings would have choked Narendra Modi, reminding him the lesson of how a wild animal can never be tamed. More so, not when they promise to not hurt you. Imran Khan is an icon, but no excuses this time, the blood is in his hands. From an observatory perspective, one cannot help but conclude that there is an element of serious political assurance turning into fraudulence.
After-effects
Two months prior to the 2019 general elections, the Indian Prime Minister has woken up to the challenges, that nobody in India would have not predicted. Still, the Pulwama attacks has placed him in a very awkward position. It is a well-documented fact that India can carry out surgical strikes, just like it has in the recent past. Equally, it can only be fair to assume that Pakistan will be ready this time. The story will lose all plot, if Pakistan, like India fails to anticipate another precision attack on its border. Mind the context, it actually means something more.
Reportedly, PM Modi threatened against Pakistani aggression; however, India stands on crossroads. From the Pakistani logic, time has subsided India's options. Imagine another strike gone wrong in the enemy's territory. Imagine a full-fledged war, overtaking the carousal of national elections. Islamabad is ready this time. In the worst case, they have managed to manufacture a predictable excuse to penalize India's confronting military creativity. Pay attention, there are little choices. And the consequences are alarming.
Pakistan's credibility
Regardless of all legitimate Indian accusations, Pakistan would be less worried, by Indian threats to isolate them diplomatically. While the current Indian rhetoric might be another disguise before their jets ignite for a military crackdown; Pakistan has and will operate with their elements of non-state actors. Hence, there is no question about credibility. Mind the change in Pakistani attitude. Before, non-state actors were merely a means to their ends. Now, the Pakistani military is on the front foot, itching for an Indian reaction. Calculations have been made. The Pulwama attacks are a testimony to their intentions. The international community will be hoping that India will let go this time; take it under their chin, once again. There is an acute wish to avoid a situation of hypocrisy. Given a foreseeable Indian aggression, Pakistan will seek international assurance based on equality. The rules apply the same for everyone.
Distinctive
For good reasons, the Pulwama killings will presumably lead to a peaceful solution. The Indian reaction will be gold for academic books, that are based on solving inter-state disputes. India owes a reaction to all kinds of anticipative communities, on a platform that Pakistan has calculatedly fished for their arch-rivals. The ball is in India's court. A moment of magnifique for Narendra Modi, or a strategic tit for tat for Pakistan? Mind the set-up. Evenly poised!
President Trump is attending the alpine gathering of the global elites in Davos this month but he wouldn't have been so keen had he known that the World Economic Forum was trying to invite the leaders of ISIS to attend Davos 2015. That bit I got to know back in the summer of 2014 as a Global Shaper at the World Economic Forum and got it straight from the WEF Associate Director responsible for inviting Middle Eastern leaders.
What exactly would be the intention of having ISIS at Davos? Would ISIS leaders have been rubbing shoulders and sharing drinks with the leaders of the free world away from public eye? Did ISIS leaders attend incognito in the end? These are the questions that popped into my mind, as I started thinking about President Trump's visit to Davos.
Let's rewind back to the summer of 2014. As a Global Shaper of the World Economic Forum between 2014 and 2017, I attended a cocktail party for Global Shapers from around the world in August 2014, whom the WEF had gathered in Geneva, Switzerland. We were at one of the most chic places in Geneva – Buddha Bar – with its two floors reserved for the private party of around 100-200 Global Shapers — the WEF's group of VIPs below the age of 33.
In the midst of the party, I spoke to an Associate Director who at the time was working for the World Economic Forum and was responsible for inviting the political leaders from the Middle East to Davos. You can imagine my surprise when he told me that the WEF was trying to invite ISIS leaders to the global elites gathering in Davos in 2015. "Iraq is gone", told me the WEF Associate Director. What was apparent from his words was that ISIS were now seen as the new power in the Middle East to be reckoned with, and the World Economic Forum was planning to give ISIS the legitimacy and recognition of a political actor, just like any other. My jaw dropped to the floor — just as Canadian Prime Minister Trudeau said on another occasion at the NATO London Summit.
The Office of the UN High Commissioner for Human Rights where I was working at the time had long condemned ISIS for horrific crimes against humanity. My colleagues at the time – seasoned investigators at the UN Syria human rights commission who had seen it all – were telling me that the ISIS atrocities they were documenting were like nothing they had seen before. International criminals were the Davos desired attendees "committed to improving the state of the world" – the WEF's motto at the time. It is remarkable how the bad guys that win could become "committed to improving the state of the world". The World Economic Forum doesn't really broker peace agreements, so what would ISIS leaders be doing in the company of billionaires who surely would have had interest in the newly ISIS-governed Syrian and Iraqi oil-rich territories?
At the time in 2014, ISIS had a stronghold over Iraq and Syria, while battling the Kurds on the ground, and the US on air. To invite ISIS to Davos meant that the Western, liberal society had accepted defeat. It was waving the white flag, while the Kurds were fiercely defending their territories and the US was pushing hard against ISIS. I never knew if in the end ISIS attended the 2015 Davos Summit, but the intention was certainly there on the part of the World Economic Forum, according to the WEF Associate Director. "We are trying to get them to come", he told me at the summer cocktail.
Today in 2020, things of course look different. The caliphate is gone. ISIS are largely captured, defeated and on the run. US President Trump boasted the killing of ISIS leader Abu Bakr al-Baghdadi in October 2019 in northwestern Syria. This time, the World Economic Forum – using its measure of sheer power and sticking with the strong – was not going to invite ISIS to Davos 2020. This much was clear.
The revelation that they might have rubbed shoulders with ISIS leaders would not sit well with the European and American top leaders who sometimes make trips to the mountain summit held every January in the Swiss Alps. European constituencies' opinions on ISIS are clear: Europeans are largely opposed to EU countries accepting back for trial any ISIS fighters. That constituency predisposition defines also European leaders' stance on the issue, which is a big, resounding no-go. Europeans are largely resisting the US on taking any ISIS fighters back for trial, or even worse, rehabilitation.
As I will be watching and commenting on the Davos gathering starting in a couple of weeks, I will remember that ISIS were once desired guests there. The Forum generally disinvites guests only when there are no repercussions – and not on moral grounds but rather on the grounds of loss of power. The Ukrainian delegation, for example, was disinvited in 2014 over the Ukrainian government's treatment of peaceful demonstrators, but we knew that the Ukrainian regime's song was sung by that time. Why a terrorist group like ISIS would have been invited by the WEF is beyond comprehension. Or maybe not. In the end, we are talking about the World Economic Forum. Sheer power and wealth will always be in vogue and the defining factor there.
'Unprecedented terrorist violence' in West Africa, Sahel region
The top UN official in West Africa and the Sahel updated the Security Council on Wednesday, describing an "unprecedented" rise in terrorist violence across the region.
"The region has experienced a devastating surge in terrorist attacks against civilian and military targets," Mohamed Ibn Chambas, UN Special Representative and Head of the UN Office for West Africa and the Sahel (UNOWAS), told the Council in its first formal meeting of the year.
"The humanitarian consequences are alarming", he spelled out.
In presenting his latest report, Mr. Chambas painted a picture of relentless attacks on civilian and military targets that he said, have "shaken public confidence".
A surge in casualties
The UNOWAS chief elaborated on terrorist-attack casualties in Burkina Faso Mali and Niger, which have leapt five-fold since 2016 – with more than 4,000 deaths reported in 2019 alone as compared to some 770 three years earlier.
"Most significantly," he said, "the geographic focus of terrorist attacks has shifted eastwards from Mali to Burkina Faso and is increasingly threatening West African coastal States".
He also flagged that the number of deaths in Burkina Faso jumped from about 80 in 2016 to over 1,800 last year.
And displacement has grown ten-fold to about half a million, on top of some 25,000 who have sought refuge in other countries.
Mr. Chambas explained that "terrorist attacks are often deliberate efforts by violent extremists" to engage in illicit activities that include capturing weapons and illegal artisanal mining.
Intertwined challenges
Terrorism, organized crime and intercommunal violence are often intertwined, especially in peripheral areas where the State's presence is weak.
"In those places, extremists provide safety and protection to populations, as well as social services in exchanged for loyalty", he informed the Council, echoing the Secretary-General in saying that for these reasons, "counter-terrorism responses must focus on gaining the trust and support of local populations".
The Special Representative outlined that governments, local actors, regional organizations and the international community are mobilizing across the region to respond to these challenges.
On 21 December, the ECOWAS Heads of State summit "adopted a 2020-2024 action plan to eradicate terrorism in the sub-region", he said.
Calling "now" the time for action, Mr. Chambas drew attention to the importance of supporting regional Governments by prioritizing "a cross-pillar approach at all levels and across all sectors".
Turning to farmer-herder clashes, which he maintained are "some of the most violent local conflicts in the region", the UNOWAS chief highlighted that 70 per cent of West Africa's population depend on agriculture and livestock-rearing for a living, underscoring the importance of peaceful coexistence.
The Special Representative also pointed to climate change, among other factors, as increasingly exacerbating farmer-herder conflicts.
"The impact of climate change on security also spawns a negative relationship between climate change, social cohesion, irregular migration and criminality in some places", he upheld.
Stemming negative security trends
The UNOWAS chief noted that in the months ahead, Togo, Burkina Faso, Cote d'Ivoire, Ghana, Guinea and Niger would be democratically electing their leaders and maintained that "all-too-worrying" security trends must not distract from political developments.
"Unresolved grievance, incomplete national reconciliation processes and sentiments of manipulation of institutions and processes carry risks of tensions and manifestations of political violence", he warned.
In the months ahead, Mr. Chambas stressed that UNOWAS would continue to work with partners on the national and regional levels to promote consensus and inclusiveness in the elections.
"As UNOWAS' mandate is renewed, we count on the Council's continued full support", concluded the Special Representative.
New Report Proposes Global DNA Synthesis Screening System to Counter Biotech Terror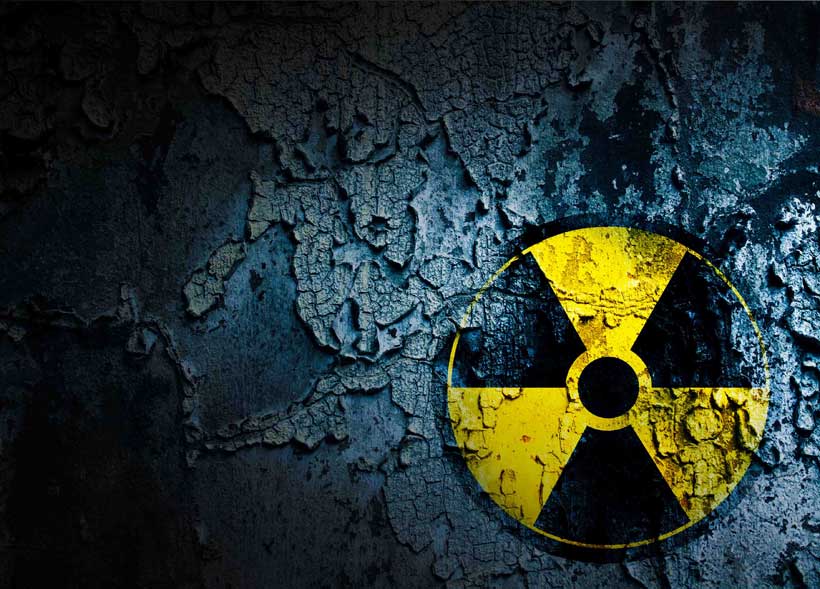 Rapid advancements in commercially available DNA synthesis technologies – used for example to artificially create gene sequences for clinical diagnosis and treatment – pose growing risks, with the potential to cause a catastrophic biological security threat if accidentally or deliberately misused.
A new World Economic Forum and Nuclear Threat Initiative report, "Biosecurity Innovation and Risk Reduction: A global Framework for Accessible, Safe and Secure DNA Synthesis," gathers opinion from a group of global public- and private-sector experts who propose standardized screening practices to counter the threat.
Since scientists demonstrated the means to create a full viral genome in 2002, DNA synthesis technologies have become increasingly available and frequently used by scientists and engineers around the world. These technologies support myriad advancements in synthetic biology, enhancing the efficiency and sustainability of industries including energy, food, agriculture, health and manufacturing. Further advances in technology hold great promise for sustainable development and a safer and more secure society.
At the same time, new approaches to DNA editing and synthesis have made it easier to manipulate biological agents and systems, increasing the risk of a catastrophic accidental or deliberate biological event. These technologies make it possible to create pathogen or toxin DNA that could be misused. For example, in 2018 researchers published work detailing the synthesis of horsepox virus, an extinct virus related to smallpox, using synthetic DNA fragments purchased from a commercial provider. This demonstrated the potential for creating other viruses via commercially available technologies.
Although many DNA providers practice screening procedures, this approach is voluntary and is becoming increasingly expensive. As access expands and the cost of DNA synthesis declines, more DNA is likely to reach the market via additional providers, significantly expanding the user base. In the next two to three years, a new generation of benchtop DNA synthesis machines, enabled by enzymatic DNA synthesis methods, could become available without guidance or norms to prevent misuse.
This report, endorsed by an international expert Working Group, recommends a global system for synthetic DNA screening practices by developing an international, cost-effective, and sustainable mechanism to prevent illicit practices and misuse. The new framework improves the existing voluntary guidelines because it standardizes screening processes, is accessible to new players in the market, and provides valuable feedback data to evaluate the screening – all at lower cost.
"Biotechnology is at the centre of the Fourth Industrial Revolution. To deliver on the promise of the biotechnology revolution, we must seize opportunities to develop and deliver life-advancing innovations while simultaneously and urgently addressing potential risks associated with a growing and democratized bio-economy," said Arnaud Bernaert, Head of Shaping the Future of Health and Health Care at the World Economic Forum.
The report also proposes that companies, international organizations and governments should explore options for the sustainable oversight and the maintenance of this proposed DNA sequence screening mechanism. DNA synthesis capabilities, in addition to other emerging technologies, can benefit from a larger system of common global life-science norms overseen by a globally recognized entity.
"Global DNA synthesis screening can be a critical tool to reduce the risk that life-science technologies could be deliberately misused to carry out biological attacks or accidentally result in a high-consequence or catastrophic biological event. The time is now," said Ernest J. Moniz, Co-Chair and Chief Executive Officer of the Nuclear Threat Initiative.