ISIS Smuggler: Sleeper Cells and 'Undead' Suicide Bombers Have Infiltrated Europe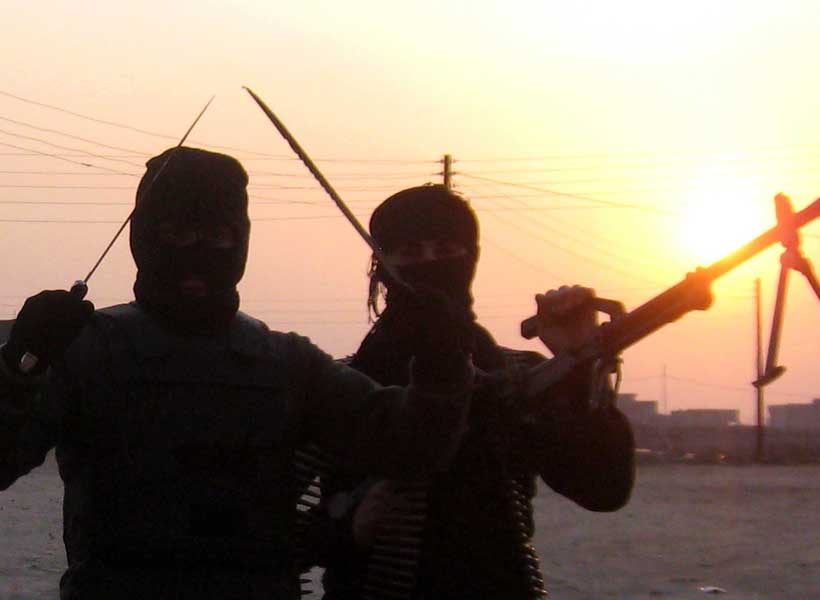 Authors: Anne Speckhard, Ardian Shajkovci & Hamid Sebaly
Europe is bracing for a new wave of jihadist attacks by terrorists affiliated with the so-called Islamic State, what "you might call ISIS 2.0," as Interpol chief Jürgen Stock recently told reporters. Some previously imprisoned jihadists are being released from jail, others are returning to Europe—and to prison—while still others, we have learned, have never been known to police and operate as "sleeper cells" waiting to be mobilized.
It is in the face of such concerns that U.S. intelligence chiefs have warned, despite President Donald Trump's assertions to the contrary, that ISIS is still far from defeated.
Last week, the International Center for the Study of Violent Extremism (ICSVE) interviewed 18 ISIS cadres held by the Kurdish People's Protection Units (YPG) closely allied with U.S. coalition forces in Syria. Two of the prisoners interviewed were former members of the ISIS intelligence operation known as the "emni," sometimes also written as "amni."
One of them, a Tunisian named Abdel Kadr, was a 35-year-old athletic-looking and obviously clever individual, who had illegally smuggled himself into Europe in 2008 and then managed to get legal residency, to live and work there, by marrying a German. Abdel Kadr claimed to have "found religion" and also, like many foreign fighters, to have been moved by the plight of Syrians assaulted by Bashar al-Assad's forces, which caused him to leave Germany for Syria in 2014, driving an ambulance loaded with humanitarian supplies.
Abdel Kadr ultimately joined and served ISIS until he was captured by the YPG last year. He appears to have had high-level access in ISIS and was open to discussing what he knows while also seeking not to incriminate himself.
Regarding the ISIS emni, Abdel Kadr says there are both internal and external emni networks in ISIS, the former enforcing security within the self-declared caliphate and the latter sending operatives outside of it, to be sleeper cells organizing attacks in Europe and globally. They are not police but intelligence operatives, he said. "They live 24 hours per day with a mask. They are chosen specially for this. They have their own houses, special families. They have been chosen specially, and many were sent back to Europe."
People smuggling
Prior to joining ISIS, Abdel Kadr had been a human and goods smuggler based in Germany, working between Turkey and Europe. He said he joined the Islamic State alongside his friend Dominic, a white German convert to Islam. Dominic wanted to return to Germany to work as an undercover operative for ISIS and, being fair-skinned with no known criminal history, he believed he could do so undetected. (He should not be confused with Dominic Musa Schmitz, a Salafi who wrote a book in German in 2016 about his disillusionment with Salafi Islam.)
"There are a lot of those who were trained by ISIS to go into Europe," said Abdel Kadr. The emni member who trained and facilitated many of them was also a white European, an Austrian who went by the kunya, or pseudonym, of Abu Musa al-Almani.
"He was in charge of Germany," Abdel Kadr explained. "He spoke around seven languages: German, Dutch, French, Arabic, and German with the accent of Austria. He was an Austrian native with long hair and a red beard," Abdel Kadr said. "He was from a wealthy family in Austria and a convert from Christianity. I met him in Syria, but he was moving everywhere." He was traveling back and forth via Turkey.
"I heard about this wave that they prepared for Europe," Abdel Kadr told us. "They asked me if I'd like to go back to Germany. They were saying to me if you want to go back don't worry about money, but they don't know how I think."
Abdel Kadr was content at that time inside ISIS doing business on the side and making considerable profits. And he had a ready excuse for begging off from such a mission. "I have seven pieces of shrapnel in my body," he explained. "If I pass through an airport they will catch me." Also, he looks like the Arab he is, and is liable to fall prey to profiling. "They were sending athletic guys who look European back into Europe," Abdel Kadr told us.
The ISIS emni asked Abdel Kadr to return to his former human smuggling trade. "They wanted me to make logistics and coordination because before I joined ISIS and came, I was smuggling people between Turkey and Greece." That was when Abdel Kadr was living in Germany with his German wife, making thousands of dollars smuggling Bengalis, Iranians, Pakistanis, Afghans who had already made their way into Turkey on into Europe. The back trails across the border were primitive and rough, he said, but he knew them. "Our bridge to cross the river was a tree we cut for that purpose."
ISIS intelligence "knew I was a people smuggler. All my German friends knew I was a smuggler," Abdel Kadr explained. "Abu Musa al-Almani, who was in charge of Germany, came to me in Raqqa with Dominic and asked me about the smuggling. He said, 'Dawlah [the State, ie. ISIS] needs you. The whole nation of Islam needs you.'"
The emni asked Abdel Kadr to help them smuggle trained operatives back into Europe following the routes from Turkey into Greece that he had previously exploited. Abdel Kadr claims he refused. "I took my injuries as an excuse to escape from this, I have a screw in my leg, shrapnel [from a bomb attack]. It took seven kilometers walking to get across to Greece. My role was five kilometers up to the tree [bridge]. Someone else took them inside, an Algerian guy."
Abdel Kadr claims that he told ISIS he was no longer fit enough to do it. It may be true that he refused, as he was at the time engaged in a smuggling and trade operation inside ISIS, enriching himself there, or he may in fact have re-engaged in his former trade but did not want to tell us.
The Undead
According to Abdel Kadr, when the emni was going to send a European back to attack they would first falsely announce inside ISIS, and on their external media, that he had been killed fighting or in a bomb attack. But later, it would be revealed that he was actually alive and had successfully attacked in Paris or Brussels, for instance, and had been "martyred" there.
In the case of most suicide attacks in Europe, according to Abdel Kadr, the death of the operative is announced by ISIS a few months earlier, when in fact, "they took them to a camp to train them. Then after you get a communiqué about their action in Europe. The communiqué on this date stated he died in France or Belgium, but for ourselves, seven or eight months before [we had heard] they were announcing his death."
The same was true of Dominic, according to Abdel Kadr. "ISIS said he was killed, but it wasn't true. He lived next to me and when I went to see his wife and children inside the ISIS area [in Tabqa, near Raqqa], they told me, 'He is not killed, but we don't know where he is.'" Abdel Kadr already knew Dominic's desire to return to Europe to serve ISIS.
"He's alive somewhere," Abdel Kadr told us. "Up to now, there is no communiqué [about his actions in Europe]." Abdel Kadr, who is imprisoned by the YPG and says he is now totally disillusioned with ISIS, claims to have tried to thwart any possible attack by Dominic by alerting German and European intelligence about his friend's "disappearance" and fake death announcement inside of ISIS.
"There are 1,000 partisans in Europe," Abdel Kadr claims. "They have a big plan to introduce hundreds of refugees from all nationalities of the world," he claims, saying ISIS was able to insert them into the refugee streams flowing into Europe. Many are sent to Europe with false passports. "They are processed by surgery, training and language and they send them as sleeping cells. In Turkey they give them hair transplants, surgically change their eyes, even the eye color." (Presumably that would be with contact lenses.)
At least two of the attackers who struck Paris in November 2015 had entered Europe among refugees and carried false papers.
In 2015, Harry Sarfo, a German whose family originally was from Ghana, and who'd grown up in Britain, working as a postman there before he joined ISIS, was pressured by the ISIS emni to train and return to attack in Germany. He told the authorities, and later Der Spiegel and The New York Times, about his training and knowledge of these ISIS emni activities.
ISIS was telling Europeans to book short vacations in resorts in the south of Turkey, take many pictures, and then come to train for a short time with ISIS to be sent back to join sleeper cells in Europe. Without overstaying their Turkish visas and with the strong alibi of the resort booking and pictures to confirm it, they passed suspicions if questioned by security about their activities.
Abdel Kadr confirmed that this indeed was happening. "They are able to bring a youth into ISIS and then back into his family without the knowledge of his parents. They send him home to Europe after one year in training with ISIS," he states. "There are some people who came with European faces for a short time and went back through Turkey," he explains. "Like my friend, Dominic. I think he's living in Europe," Abdel Kadr concludes.
When asked about this case and others like it, a high-level YPG security official explains that his organization is doing everything it can to stop such operations. The YPG says it has caught and now holds in its prisons over 3,500 foreign fighters, many of them Europeans.
But the Kurds feel frustrated knowing that these foreigners streamed in through Turkey, some of them received medical help inside Turkey when injured, and most of the logistical supplies and extra food supplies for ISIS were delivered across the Turkish border.
Although the YPG has provided the core ground force working with the Americans to defeat ISIS, President Trump's decision to withdraw some 2,000 U.S. troops providing logistical and other support leaves the organization in a vulnerable position. The Turkish government insists that the YPG is a branch of the Kurdish Workers Party or PKK, which Ankara and many other governments, including the U.S., deem a terrorist organization.
The YPG says the Turks have actually been complicit with ISIS. "They call us the terrorists" another YPG military intelligence officer told us, "but we are fighting terrorism every single day, losing our lives by the thousands doing so and trying to keep Europe safe from such people. We are fighting terrorism, while others are helping them to come and go, in and out of Syria, across our borders."
Author's note: Article first published in The Daily Beast
Da'esh, affiliates remain 'global and evolving' threat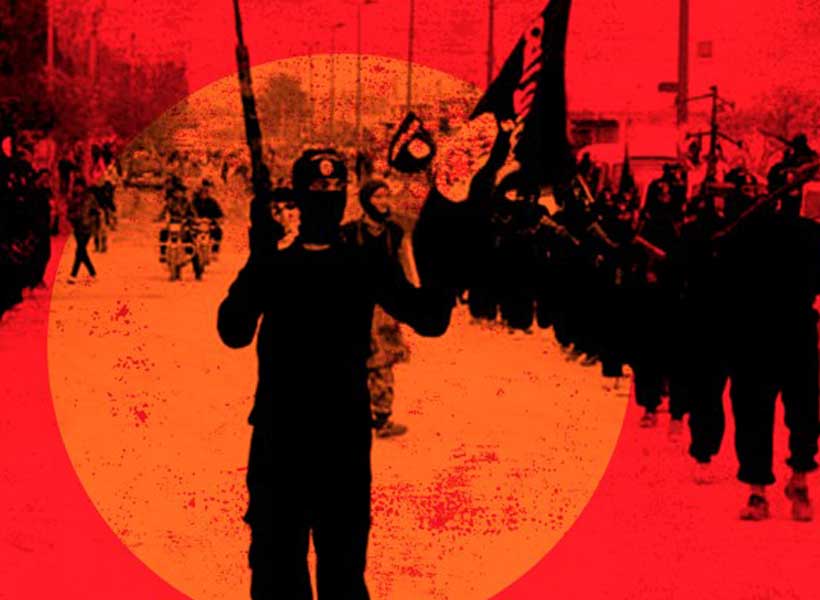 In a joint briefing to the Security Council on Tuesday, UN counterterrorism officials confirmed that the threat posed by Da'esh terrorist fighters and their affiliates remains "global and evolving".
"Da'esh and its affiliates continue to exploit conflict dynamics, governance fragilities and inequality to incite, plan and organize terrorist attacks," said UN counter-terrorism chief Vladimir Voronkov, presenting the Secretary-General's fifteenth report.
They also exploit pandemic restrictions, misuse digital spaces to recruit sympathizers and have "significantly" increased the use of unmanned aerial systems, as reported in northern Iraq.
Decentralized structure, methods
In charting the of the expansion of Da'esh expansion across Iraq, Syria and through areas of Africa that until recently had been largely spared from attacks, Mr. Voronkov attributed their success in part to a decentralized structure focused around a "general directorate of provinces" and associated "offices".
These operate in both Iraq and Syria, as well as outside the core conflict zone – notably in Afghanistan, Somalia and the Lake Chad Basin.
Better understanding and monitoring, including through global and regional cooperation, are vital to counter the threat.
Vulnerabilities across the world
Providing an overview, Mr. Voronkov said that the border between Iraq and Syria remains highly vulnerable, with an estimated 10,000 fighters operating in the area.
In April, the group launched a global campaign to avenge senior leaders killed in counter-terrorism operations.
While the number of attacks claimed or attributed to the local Da'esh affiliate has decreased in Afghanistan, since the Taliban assumed control last year, its presence has expanded into the north-east and east of the country.
In Europe, Da'esh has called on sympathizers to carry out attacks by exploiting the easing of pandemic restrictions and the conflict in Ukraine.
Africa in crosshairs
In Africa, meanwhile, the senior UN official described the expansion of Da'esh across the Central, Southern and Western reaches of the continent.
From Uganda, one affiliate widened its operations into the Democratic Republic of the Congo, while another – after being knocked out by military action in 2021 – intensified small-scale attacks in Mozambique's Cabo Delgado province.
The expansion has even affected littoral countries in the Gulf of Guinea, which had previously been spared from violence.
Managing millions
In terms of financing, Mr. Voronkov said Da'esh leaders manage between $25 to $50 million in assets, significantly less than estimates three years ago.
However, the diversity of both licit and illicit sources underscores the importance of sustained efforts to cut terrorism funding.
While he welcomed recent repatriations by Iraq, Tajikistan and France, he expressed concern that the limited progress achieved so far in repatriating foreign terrorist fighters and their family members is "far overshadowed by the number of individuals still facing a precarious and deteriorating situation".
Calls to repatriate foreign fighters
Tens of thousands of individuals – including more than 27,000 children – from Iraq and some 60 other countries remain subject to enormous security challenges and humanitarian hardship.
The counter-terrorism chief reiterated the Secretary-General's call for Member States to further their efforts in facilitating the safe, voluntary and dignified repatriation of all individuals who remain stuck in camps and other facilities.
"Terrorism does not exist in a vacuum," said Weixiong Chen, Acting Executive Director of the Counter-Terrorism Committee Executive Directorate, which was established in 2001 following the 11 September terrorist attacks in the United States.
Describing gains, he said that the Executive Directorate, which is a special political mission, was able to resume its on-site assessment visits after two years of virtual and hybrid formats brought on by the COVID-19 pandemic.
Among other efforts, his team issued a report synthesizing its extensive consultations with African civil society groups on trends related to ISIL in Africa, as well as a study on the links between counter-terrorism frameworks and international humanitarian law.
In closing, he called for a comprehensive, coordinated "All of UN" approach tailored by age and gender, and human rights compliant as the only way to push back against a global terrorist threat like Da'esh.
War Victim Becomes Hope For Pakistan's Tribal Districts
A 10-Year-old boy Irfan Ullah Jan would walk down the streets of Sadda, Kurram district heading to his school with one simple fantasy: one day he would become something. He aspired to return something back to his loved ones. Sadly, Jan's fantasy didn't remain simple as it seemed to be after a deadly bomb blast. But today, he is giving back a lot more to the once war-torn Tribal districts.
An IED blast ripping through the Awami Bazar, Sadda in Kurram District killed three people on spot, leaving several injured back in July 2011. Among them was Jan, whose legs had to be amputated to rescue his life. It took almost 10 years for him to formulate an organization in the once war-torn Tribal districts of Pakistan called as "FATA Disable Welfare Organization". Till date, he has enrolled thousands of poor disabled students in private schools.
Furthermore, he rendered social services for disables by forming an organization "Kurram Union of Special Persons". This union facilitated disabled children to get their early education without any cost. The union after years of hard work has been matured into FDWO – FATA Disable Welfare Organization. The now chairman of FDWO, Irfan Ullah Jan has successfully assisted hundreds of war victims in getting free access to education. FDWO has rehabilitated more than one thousand disabled persons by providing them with artificial limbs. Philanthropist Mr Jan has reintegrated the disabled persons by arranging community activities like Sports galas. Speaking to us on the support he has been receiving, Irfan Ullah Jan says "FDWO receives charity money from public at large. Pakistan Army has been pivotal in facilitating me to inaugurate rehabilitation center for Special Persons along with an imperative support in educating disabled children of the area. I received "President's Pride of Performance Award" this year for the services FDWO has been providing in the region."
He expresses that "the tribal region has seen worst militancy in the past which includes deaths, economic losses and instability. Apart from these challenges, rehabilitating war victims was the biggest challenge for the government of Pakistan and this was the aim behind the foundation of his organization to rehabilitate and bring normalcy in the region."
The long wave of militancy which effected people economically and socially especially in the tribal districts has now transformed into a wave of rehabilitation. Youth like Irfan Ullah Jan are returning a lot more to the once war-torn Tribal districts.
With Al Qaeda down but not out, killing Zawahiri is symbolic
President Joe Biden was not wrong when he declared that "justice has been served" with the killing of Al Qaeda leader Ayman Zawahiri in a US drone strike.
The problem is that's only half of the truth; the other half is that Mr. Zawahiri was more a has-been than a power to be reckoned with on the jihadist totem pole. In death, he may have scored his most significant achievement since becoming head of Al Qaeda as the symbol of the failure of decades of war in Afghanistan.
Mr. Zawahiri's presence in Kabul in a house owned by Sirajuddin Haqqani, Afghanistan's de facto deputy head of state, will be touted as evidence that Afghanistan has reverted to being a base for terrorist groups. Mr. Haqqani's son and son-in-law are believed to have also died in the drone strike.
In addition, the killing will likely become a partisan issue in domestic US politics, with Republicans pointing to Mr. Biden's bungled withdrawal a year ago of US troops from Afghanistan.
In anticipation of the criticism, Mr. Biden said the killing demonstrated the United States' post-withdrawal ability to protect Americans without "thousands of boots on the ground."
Even so, the withdrawal resulted from a war that the United States and its allies could not win and a fundamentally flawed US-Taliban agreement negotiated by the administration of former President Donald J. Trump that helped the Taliban regain power.
Since succeeding Osama bin Laden after the United States killed him in 2011, Mr. Zawahiri, the man who helped shape Al Qaeda from day one, could not garner the stature of the group's former leader. Nor was he able to impose his will on Al Qaeda franchises in Yemen, Somalia, and elsewhere in Africa.
Researcher Nelly Lahoud argues in a recently published book based on computer files confiscated in the US raid that killed Mr. Bin Laden that Al Qaeda had lost much of its operational capability in the immediate years after the 2001 invasion of Afghanistan.
The Islamic State, the foremost jihadist organization locked into a bitter fight with the Taliban, increasingly overshadowed Al Qaeda, showcasing Mr. Zawahiri's inability to fill Mr. Bin Laden's shoes.
In fact, the Islamic State today poses a greater threat to the United States than Al Qaeda. Equally importantly, the Islamic State also constitutes a more significant threat to Central Asian states like Tajikistan and Uzbekistan, as well as Russia and China.
If Mr. Zawahiri's presence in Kabul raises questions about the Taliban's willingness and determination to prevent militant groups from operating from its territory, repeated Islamic State attacks on domestic Afghan targets, and the firing of rockets into Tajikistan and Uzbekistan call into question the group's ability to do so.
To be sure, granting Al Qaeda leaders shelter does not by definition amount to Taliban acquiescence of the group launching attacks from Afghan soil.
The questions are particularly acute given that Mr. Zawahiri was killed days after the Taliban engaged with representatives of 30 countries at a conference in the Uzbek capital of Tashkent in a bid to unfreeze some US$7 billion in Afghan foreign currency reserves.
Days later, Tashkent hosted foreign ministers of the Shanghai Cooperation Council (SCO), who had Afghanistan high on their agenda. The SCO groups India, Russia, China, Pakistan, Uzbekistan, Kazakhstan, Kyrgyzstan, and Tajikistan.
The Taliban regime has yet to be officially recognized by any country. Countries across geopolitical divides have insisted that the Taliban first demonstrate their willingness and ability to control all of Afghanistan and curtail militant groups.
The international community also required the Taliban to form an inclusive government and ensure women's rights. The Taliban have yet to deliver on any of its promises.
Reporting to the United Nations Security Council in January, UN Special Representative for Afghanistan Deborah Lyons noted that "the existence of numerous terrorist groups in Afghanistan remains a broad international and especially regional concern. The desire of the de facto authorities to take on this threat across the board remains to be convincingly demonstrated."
Ms. Lyons' remarks have seemingly gone unheeded in Kabul. In response to the Islamic State attacks on Tajikistan, home to Russia's largest foreign military base, the Taliban are building a watchtower on the two countries' border with the help of a Tajik group bent on changing the regime in Dushanbe.
Adding insult to injury, graffiti near the tower celebrates Muhammad Sharipov, aka M. Arsalon or Mahdi Arsalon, a Tajik national wanted by authorities for the past eight years on terrorism charges.
During talks last month, Tajik President Emomali Rahmon cautioned his Russian counterpart, Vladimir Putin, against a possible recognition by Moscow of the Taliban regime. Mr. Putin insisted that he would consider Tajik concerns about ethnic minority rights in Afghanistan.
While ethnic minority rights may be a Tajik concern, the opposite may be true for China. China fears that the militant Turkestan Islamic Party (TIP), also known as the East Turkestan Islamic Movement (ETIM), hardened by the war in Syria, may want to use Afghanistan as a launching pad for attacks in retaliation for China's brutal crackdown on the Uyghur Turkic Muslim minority in the northwestern province of Xinjiang.
A United Nations Security Council report said last month that the group had built strongholds in Badakhshan near the Chinese border in northeast Afghanistan, where it had "expanded its area of operations and covertly purchased weapons, with the aim of improving its capabilities for terrorist activities."
The Taliban suggested that they had moved the estimated 1,000 Uyghur fighters away from the Chinese border to other parts of Afghanistan last October. China has long pressed the Taliban to curtail the group's activity.
Creating distance between Uyghur militants and the Chinese border may not be good enough. The Islamic State sought to make that clear when it employed an Uyghur as a suicide bomber in an attack last October on a Shiite Muslim mosque in the Afghan city of Kunduz.
The message was: Uyghur militants have alternatives. The Taliban may not be their best bet.