Disaster management: Boosting the EU's emergency response
MEPs have approved plans to improve disaster response by updating the EU's civil defence mechanism and creating additional reserve capacity.
On 12 February, MEPs voted in favour of upgrading the EU's civil defence mechanism to help member states respond faster and more effectively to emergencies and disasters, both recurrent and unexpected. They propose to improve how disasters are tackled by sharing resources such field hospitals more efficiently.
Disasters, both natural and man-made, can strike anywhere, causing significant losses: in 2017, 200 people were killed in Europe by natural disasters and costs amounted to almost €10 billion
Italian EPP member Elisabetta Gardini, the MEP in charge of steering the plans through Parliament said recent emergencies such as the disasters in Greece in 2018 and in Portugal in 2017 have shown that EU countries alone don't have enough resources to respond, most of the times due to operational gaps.
Support already in place
A collaborative system of mutual aid already exists and is known as the EU Civil Protection Mechanism. If an EU country needs assistance because of a disaster, it can ask for help.
This system, based on voluntary contributions by participating countries, has proved to have a limited capacity, especially if several countries face the same type of disaster at the same time. The current system does not have an EU reserve capacity to help if member states are unable to.
RescEU: new reserve of emergency resources
Parliament insists on establishing a new reserve of resources known as RescEU. This should be activated only when the resources deployed by EU countries are insufficient. The common European reserve would include the resources needed to respond to disasters such as forest fire-fighting planes, special water pumps, field hospitals and emergency medical teams.
A decision to deploy RescEU would have to be taken by the European Commission in close coordination with the requesting country and the member states owning, renting or leasing the resources.
Sharing knowledge and lessons
The new rules set out to improve disaster risk management through consultation, the use of experts and recommendations for follow-up measures.
MEPs supported strengthening the EU Civil Protection Knowledge Network to share knowledge and facilitate exchanges between everyone involved with civil protection and disaster management, with a particular focus on young professionals and volunteers.
Next steps
The final text will enter into force once it has been formally adopted by the Council of Ministers. It should be applicable by summer 2019.
EU and 16 WTO members agree to work together on an interim appeal arbitration arrangement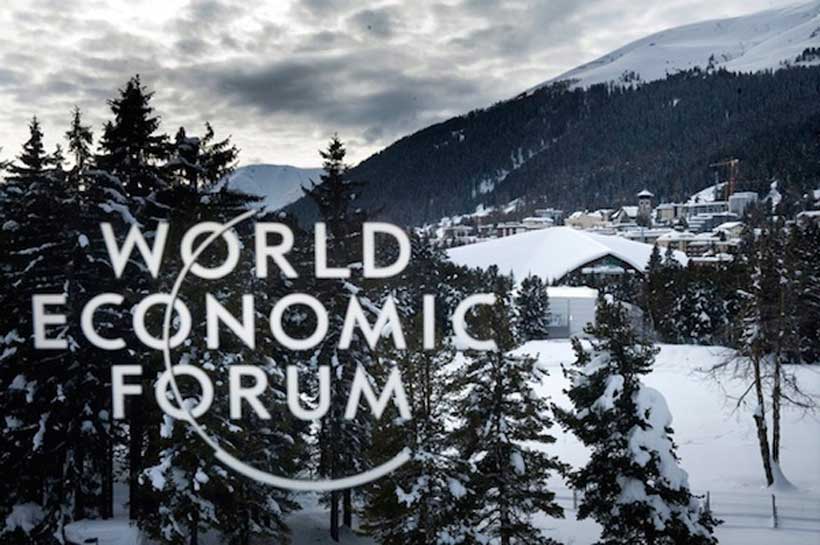 EU and Ministers from 16 Members of the World Trade Organization (WTO) have agreed to develop a multi-party interim appeal arrangement that will allow the participating WTO members to preserve a functioning and two-step dispute settlement system at the WTO in disputes among them. This initiative was launched in mid-December 2019 by the EU and a number of other WTO members following the effective paralysis of the WTO Appellate Body, due to the blockage of any new appointments since 2017.
Commissioner for Trade Phil Hogan said: "This statement testifies to the high importance that the EU and the participating WTO members attach to retaining a two-step dispute settlement process in WTO trade matters. The multiparty appeal arbitration arrangement will guarantee that the participating WTO members continue to have access to a binding, impartial and high-quality dispute settlement system among them. Let me underline again that this remains a contingency measure needed because of the paralysis of the WTO Appellate Body. We will continue our efforts to seek a lasting solution to the Appellate Body impasse, including through necessary reforms and improvements."
The multi-party interim arrangement will be based on Article 25 of the WTO Dispute Settlement Understanding (DSU). It will secure the participating WTO members (Australia, Brazil, Canada, China, Chile, Colombia, Costa Rica, the European Union, Guatemala, Republic of Korea, Mexico, New Zealand, Norway, Panama, Singapore, Switzerland, and Uruguay) an effective and binding dispute settlement process for potential trade disputes among them.
The arrangement is a contingency measure and it will only apply until the WTO Appellate Body becomes operational again. The EU believes that an independent and impartial appeal stage, giving the necessary guarantees of rulings of the highest quality, must continue to be one of the essential features of the WTO dispute settlement system.
EU steps up support in Nigeria for conflict victims
As millions of people continue to be affected by the conflict in Nigeria's Lake Chad region, European Commissioner for Crisis Management Janez Lenarčič has announced a first emergency aid package of €26.5 million for 2020 whilst visiting north-east Nigeria today.
Speaking in north-east Nigeria, an area devastated by the violence of armed groups, Commissioner Lenarčič said: "I saw first-hand today the suffering that conflict has brought to people's lives and how crucial humanitarian aid is to people's survival. What matters most is that humanitarian organisations can reach all the people in need, without restrictions, including in areas under the influence of non-state armed groups. It is vital that all States and parties to armed conflicts respect their obligation to allow and facilitate the rapid and unimpeded passage of humanitarian relief. It is also key to implement in parallel a comprehensive strategy in the region, exploring political tracks while addressing the root causes of conflict."
The EU's new aid package will provide food aid, access to clean water and sanitation facilities, shelter, basic primary healthcare and education for children caught up in this conflict. The EU is one of the leading donors of humanitarian and development aid in Nigeria with more than €830 million provided since 2014.
Commissioner Lenarčič is also meeting several high-level government authorities in Nigeria to present the strong commitment of the incoming European Commission toward Africa, to discuss joint Nigerian and EU priorities for the next years and the situation in the Northeast of the Country.
Background
The decade-long armed-group insurgency in the North-East of Nigeria continues to uproot civilians and deepen humanitarian needs. The conflict limits people's access to food, basic services and livelihood opportunities. Close to 2 million people have fled their homes in search of safety. 7.7 million people need humanitarian assistance and close to 3 million people are suffering from food shortages. Furthermore, 1.2 million people in need remain cut off from humanitarian aid in hard-to-reach areas.
In Nigeria, the EU is bringing together humanitarian and development aid on some projects to build fragile communities' long-term resilience and offer them social protection through a more long-term and holistic approach. The EU also aims at building long-term resilience through its development assistance addressing the underlying causes of violent conflict – and by supporting basic services and helping people to support themselves.
European Green Deal Tops von der Leyden's 'To Do' List
Ursula von der Leyen, President of the European Commission, detailed her ambitious programme to place Europe at the global forefront of the combat against climate change and the promotion of digital innovation, data protection, and what she called "the geopolitics of mutual interest" during her tenure at the helm of the executive branch of the European Union.
Von der Leyen takes office as the multilateral institutions that have helped govern the world over the past 50 years "are being challenged every day". She said: "It's not just a question of one country or one party or one president. It is a global phenomenon based on sentiments." Average people play by the rules but worry about the future of their jobs, businesses and families. "No matter how hard they try, they feel that the world is moving fast."
One response is increased nationalism and divisiveness. Another is to strive towards greater inclusion. "We need to upgrade our international forums," she said. "We need leadership."
Climate change is probably "the best example" of the need for new initiatives, she said. She proposes a European Green Deal, with projected investments of €1 trillion from public and private sources combined and with the backing of the European Investment Bank. The central goal is to make Europe carbon neutral by 2050. "This will create innovation and will create value," she said. "And it will create jobs."
Europe cannot reduce its own CO2 emissions just to turn around and "import" them from abroad. To protect local businesses and workers from foreign firms operating under looser environmental regulations, she proposes what she called a "carbon border adjustment mechanism".
Ultimately, the goal would be for Europe's trading partners to implement similar carbon-reduction programmes. She pointed to initiates already under way in California and China.
To promote innovation and help scientists find new solutions to the world's problems, she proposes the expansion of the European Open Science Cloud (EOSC), where researchers can upload and access vast amounts of data. "It is being developed in Europe for European solutions," she said. Eventually the EC plans "to open this to the broader public sector and to businesses".
She added that Europe will continue its efforts in the realm of data privacy and take a similar approach to the use of artificial intelligence.
In terms of geopolitics, von der Leyen stressed the need to "invest in more long-term stability". She added: "Hard power is an important tool, without question, but never the only one. It always comes with diplomacy and conflict prevention."
She called this the "geopolitics of mutual interest. That's what Europe stands for."
Von der Leyen's address was followed by another by David Maria Sassoli, President of the European Parliament. His body must approve her green deal and other projects before they can be implemented. He reserved the right of legislators to review and "change" the proposals if they see fit. His primary concern is to link the green deal with social issues. "The environmental challenges we face will only be solved if we address poverty and inequality," he said.