UNIDO and WAIPA launch e-learning module on impact investing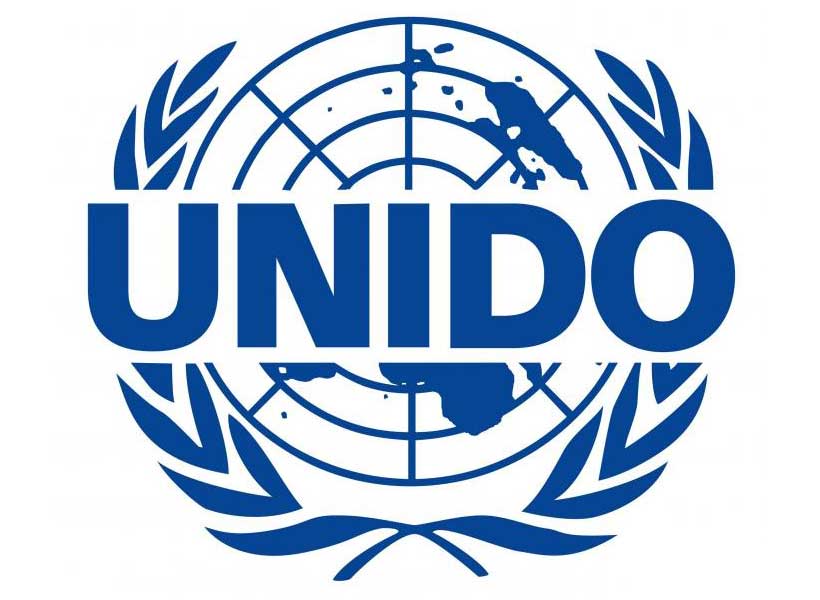 The United Nations Industrial Development Organization (UNIDO) and the World Association of Investment Promotion Agencies (WAIPA) launched a 4-module e-learning course on "Impact Investing" on the Knowledge Hub of UNIDO's Department of Trade, Investment and Innovation (TII). The course will allow to improve knowledge of the fast-rising impact investing segment and to understand how this new important trend will affect investment promotion and facilitation efforts by investment promotion agencies (IPAs). The course was prepared with the support of one of the pioneers and now largest impact investors in France, "Investisseurs et Partenaires" (I&P). I&P is headed by former Director of France's International Development Agency, Jean-Michel Severino, who visited UNIDO in April 2018 to explore cooperation and synergies with UNIDO's investment promotion work in Africa.
This course is the follow-up and complement to the successfully organized workshop for IPAs on impact investing, organized between WAIPA, UNIDO and the Turkish Cooperation and Coordination Agency (TIKA) in February 2018. It is a response to the IPAs' need to be equipped with novel methodologies for the promotion of foreign direct investments (FDI) with concrete impact on the Sustainable Development Goals (SDGs). As a recent IPA survey report of UNIDO's partner WAIPA revealed, 67 per cent of all IPAs consider the attraction of SDG investments to be of great importance, with job creation and technology transfer impact ranked highest.  The e-learning course will be complemented by physical classroom trainings.
The TII Knowledge Hub features further e-learning courses on "Quality Infrastructure and Trade" (9 modules in total) and "E-commerce" (8 modules in total). Participation is free of charge and a certificate will be issued.
EU Digital COVID Certificate: a global standard with more than 591 million certificates
Commission adopted a report on the EU Digital COVID Certificate and its implementation across the EU. The report shows that the EU certificate has been a crucial element in Europe's response to the COVID-19 pandemic, with more than 591 million certificates generated. The certificate, which covers COVID-19 vaccination, test and recovery, facilitates safe travel for citizens, and it has also been key to support Europe's hard-hit tourism industry. The EU Digital COVID Certificate is a success worldwide: it has set a global standard and is currently the only system already in operation at international level. 43 countries across four continents are plugged into the system, and more will follow over the coming weeks and months.
As said by President Ursula von der Leyen in her 2021 State of the Union Address, the EU Digital COVID Certificate shows that "When we act together, we are able to act fast."
The success of the EU Digital COVID Certificate system in figures:
EU Member States have issued more than 591 million EU Digital COVID Certificates
43 countries are already connected to the EU system: 27 EU Member States, 3 European Economic Area (EEA) countries, Switzerland, and 12 other countries and territories. In total, the Commission was approached by 60 third countries interested in joining the EU system. Beyond the ones already connected, technical discussions are ongoing with 28 of these countries.
The air transport sector greatly benefited from the EU Digital COVID Certificate, which became operational just in time for the summer peak travel period. The association of Airports Council International (ACI Europe) reported that in July 2021 a total passenger volumes more than doubled compared to July 2020. ACI Europe attributes this change to the rollout of the EU Digital COVID Certificate along with the easing of travel restrictions.
According to an EU Parliament's Eurobarometer survey, about two thirds (65%) of respondents agreed that the EU Digital COVID Certificate is the safest means for free travel in Europe during the COVID-19 pandemic.
20 EU Member States also use the EU Digital COVID Certificate for domestic purposes, such as for the access to large events and restaurants, cinemas and museums, with an additional national legal basis.
Members of the College said:
Commissioner for Justice, Didier Reynders, said: "The EU Digital COVID Certificate system has helped mitigate negative economic effects during the pandemic. It gave travellers the confidence to travel safely in the EU and boosted travel this summer. Europe has swiftly and successfully set an innovative, privacy-friendly global standard, in times of crisis, with many countries around the globe interested in joining the system."
Commissioner for Internal Market, Thierry Breton added: "In record time, the European Union has set up a digital, secure and interoperable COVID certificate system. This has been a key driver for the recovery of the tourism ecosystem and its many small and family-owned businesses across Europe. Beyond that, the EU system is adopted by countries around the world, demonstrating how Europe can set global standards through decisive and coordinated action",
Commissioner for Health, Stella Kyriakides underlined: "The EU Digital COVID Certificate is a symbol of an open and safe Europe. The quick roll-out of the system, not just in the EU but internationally, is an example of the EU cooperating and delivering in extraordinary circumstances. It is a strong European tool that has allowed us to move towards the reopening of our economies and societies and the exercise of free movement in a safe and coordinated way."
Next steps
The Commission will continue to monitor closely the validity of vaccination and recovery certificates as well as the use of antibody and rapid antigen tests for recovery certificates, and reconsider options once new scientific guidance is received.
Technical work to improve the functionalities of the EU Digital COVID Certificate system will continue within the framework of the eHealth Network. The Commission will:
Continue its efforts to connect additional countries to the EU system;
Work with Member States at technical level to implement the EU Digital COVID Certificate Regulation
Seek guidance from ECDC and European Medicines Agency (EMA) on relevant developments as regards the scientific evidence.
By 31 March 2022, the Commission will submit another report on the application of the Regulation. This report may be accompanied by a legislative proposal to extend the period of application of the Regulation, taking into account the evolution of the epidemiological situation. The Commission does not exclude that it will put forward such a proposal already at an earlier stage, in order to ensure that the necessary legislative procedure can be concluded sufficiently in time.
Background
On 14 June 2021, the European Parliament and the Council adopted Regulation on the EU Digital COVID Certificate. The Regulation requires the Commission to submit a report to the European Parliament and to the Council by 31 October 2021.
The Regulation sets out a common framework for the issuance, verification and acceptance of interoperable certificates for COVID-19 vaccination, test or recovery certificates to facilitate free movement of EU citizens and their family members during the COVID-19 pandemic. It is accompanied by Regulation (EU) 2021/954, which extends the EU Digital COVID Certificate framework to third-country nationals who are legally staying or residing in a Member State's territory and who are entitled to travel to other Member States in accordance with EU law.
On 31 May, the Commission proposed an update to the Council Recommendation on the coordination of free movement restrictions in the EU, which were put in place in response to the COVID-19 pandemic. As the epidemiological situation was improving and vaccination campaigns were speeding up all over the EU, the Commission proposed that Member States gradually ease travel measures, including most importantly for the holders of the EU Digital COVID Certificate. The Council agreed to the updated Recommendations on 14 June.
Why cybersecurity in the EU should matter to you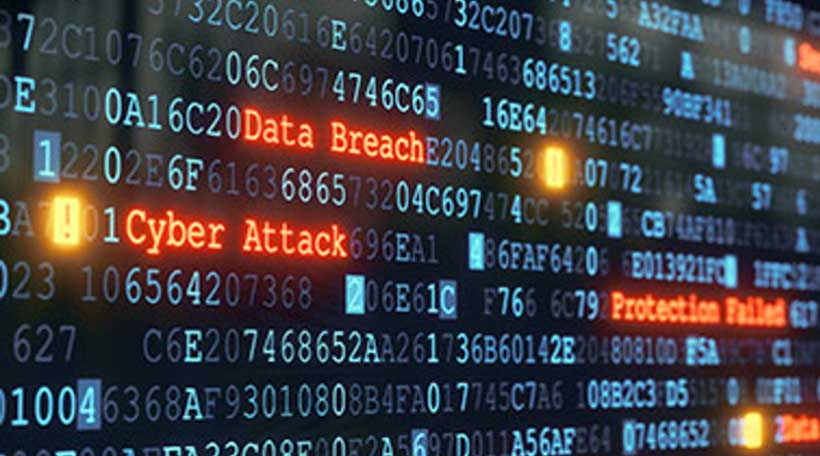 From stolen data to blocked hospital systems: cyberattacks can have perilous consequences. Learn more about cybersecurity and its importance.
The coronavirus pandemic has accelerated the digital transformation of the economy and society, creating opportunities as well as challenges. By 2030, 125 billion devices could be connected to the internet, up from 27 billion in 2017 while 90% of people over six are expected to be online. As cyberspace is by design interconnected and digital and physical are increasingly intertwined, new dangers emerge.
Definitions
Cyberattacks are attempts to misuse information, by stealing, destroying or exposing it and they aim to disrupt or destroy computer systems and networks
Cybersecurity includes information and communication security, operational technology and the IT platforms required to ensure the safety of digital systems
Cyberdefence includes cybersecurity and threat analyses and strategies to protect against threats directed at citizens, institutions and governments
Cyber threats in the EU: personal and societal costs
The use of digital solutions has long been on the rise and teleworking, online shopping and keeping in touch online rose sharply during lockdown. These solutions can benefit consumers and support the economy and the post-Covid recovery. However, there has been a corresponding increase in malicious cyber activities.Attackers may use phishing websites and emails with malicious links and attachments to steal banking information or blackmail organisations after blocking their IT systems and data.
A secure cyberspace is the basis for the EU's digital single market: enabling solutions and unlocking its full potential by making people confident online. The 2019 Digital Economy and Society Index showed that security concerns limited or prevented 50% of EU internet users from performing online activities. The 2020 index indicated that 39% of EU citizens who used the internet experienced security-related problems.
The damage caused by cyberattacks goes beyond the economy and finance, affecting the very democratic foundations of the EU and threatening the basic functioning of society.
Essential services and critical sectors such as transport, energy, health and finance, have become increasingly dependent on digital technologies. This, together with the increase in physical objects connected to the Internet of things, can have direct consequences, including making cybersecurity a matter of life and death.
From cyberattacks on hospitals, causing them to postpone urgent medical procedures, to attacks on power grids and water supply – attackers are threatening the supply of essential services. And as cars and homes become increasingly connected, they could be threatened or exploited in unforeseen ways.
Cyberattacks, deployed with for example disinformation, economic pressure and conventional armed attacks, are testing the resilience of democratic states and institutions, directly targeting peace and security in the EU.
Cybersecurity in the EU
Businesses and organisations in the EU spend 41% less on cybersecurity than their US counterparts. The European Union has been working to strengthen cybersecurity to allow the EU to become a global cyber player. MEPs recently called for common EU cyber defence capabilities and are working to ensure a high common level of cybersecurity in the EU.
EU and Qatar sign landmark aviation agreement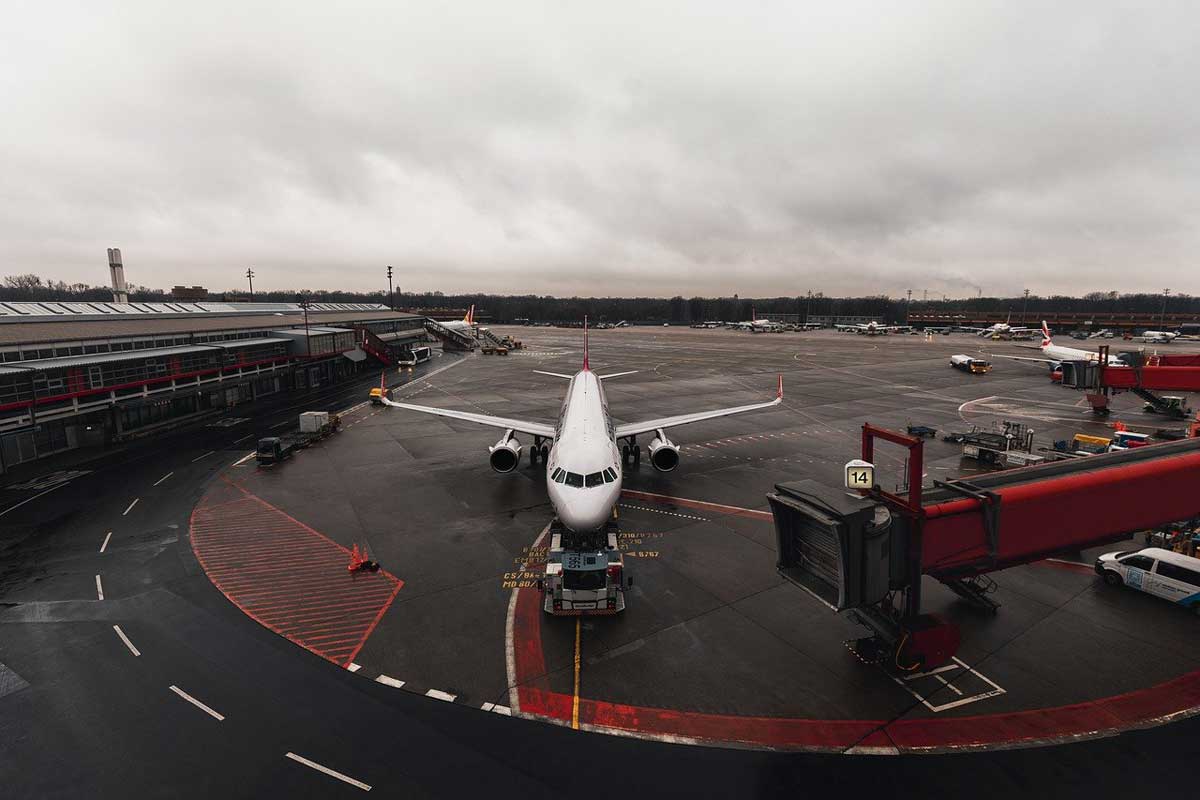 The European Union and the State of Qatar today signed a comprehensive air transport agreement, upgrading rules and standards for flights between Qatar and the EU. The agreement sets a new global benchmark by committing both sides to fair competition, and by including social and environmental protection. The signing means new opportunities for consumers, airlines and airports in Qatar and the EU.
Qatar is an increasingly important aviation partner for the EU. It was the 15th largest extra-EU market in 2019 with 6.3 million passengers travelling between the EU and Qatar. Ensuring open and fair competition for air services between both is therefore crucial, also for routes between the EU and Asia.
Adina Vălean, Commissioner for mobility and transport, said: "This agreement, the first one between the EU and the Gulf region, is a global benchmark for forward-looking aviation agreements. It is testimony to our shared commitment to economically, socially and environmentally sustainable aviation, based on a modern framework covering fair competition and closer cooperation on social and environmental matters. This agreement will bring new opportunities, more choice and higher standards for passengers, industry and aviation workers."
Today's agreement creates a level playing field that is expected to result in new air transport opportunities and economic benefits for both sides:
All EU airlines will be able to operate direct flights from any airport in the EU to Qatar and vice versa for Qatari airlines.
EU airports in Germany, France, Italy, Belgium and the Netherlands will be subject to a gradual build-up of capacity until 2024. For more details on this, see the Q&A.
Strong provisions on open and fair competition will guarantee a level playing field.
The parties recognised the importance of social matters, agreed to cooperate on these and to improve their respective social and labour laws and policies as per their international commitments.
The agreement will facilitate people-to-people contacts and expand commercial opportunities and trade. Going beyond traffic rights, the EU-Qatar agreement will provide a single set of rules, high standards and a platform for future cooperation on a wide range of aviation issues.
Background
Qatar is a close aviation partner for the European Union; more than 6 million passengers travelled between the EU and Qatar per year under the existing 26 bilateral air transport agreements with EU Member States prior to the pandemic. While direct flights between most EU Member States and Qatar have already been liberalised by those bilateral agreements, none of them include provisions on fair competition, or social and environmental issues, which the Commission considers essential for a modern aviation agreement.
In 2016, the European Commission obtained authorisation from the Council to negotiate an EU-level aviation agreement with Qatar, which started on 4 March 2019. While the agreement still needs to be ratified by the parties before formally entering into force, it will start being applied from today's signature.
Similar EU comprehensive air transport agreements have been signed with other partner countries, namely the United States, Canada, the Western Balkans, Morocco, Georgia, Jordan, Moldova, Israel and Ukraine. Further air transport agreements with Armenia and Tunisia are expected to be signed in the coming weeks.