Phasing Out Coal and Other Transitions: Lessons From Europe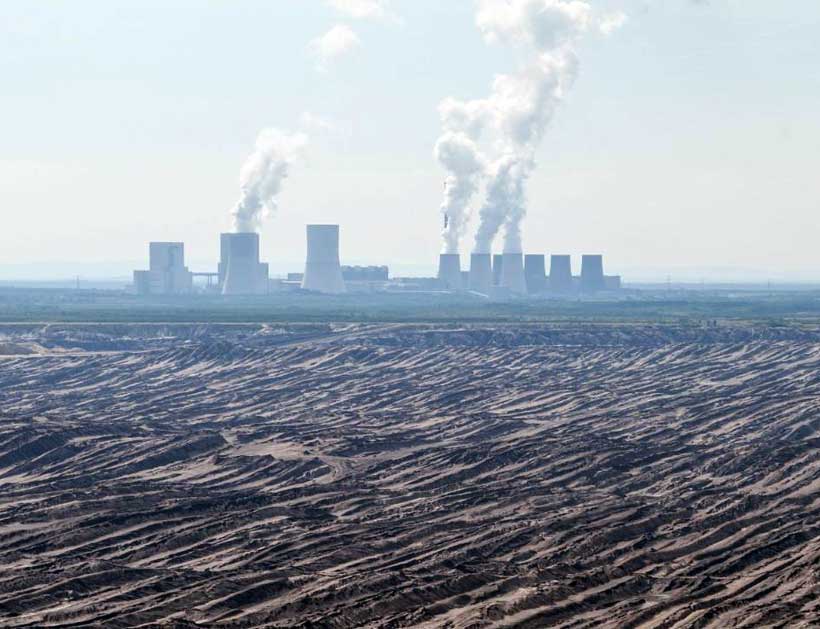 Climate change reports are seldom sanguine.  Carbon dioxide, the principal culprit, is at record levels, about twice the preindustrial value and a third higher than even 1950.  Without abatement it could rise to  a thousand parts per million in a self-reinforcing loop spiraling into an irredeemable ecological disaster.  The UN IPCC report warns of a 12-year window for action.
Contrasting President Trump's boast of US energy independence based on coal and other fossil fuels in his SOTU address on Tuesday, two Democrats, Senator Ed Markey and Rep. Alexandria Ocasio Cortez, have introduced a 10-page Green New Deal resolution to achieve carbon neutrality within ten years.  While this target may not be technically feasible, it is an admirable start to the discussion.  At the same time, the Germans are attacking the problem forcefully as demonstrated by their new coal commission report issued last week.
In November 2016, the German Federal Government adopted its Climate Action Plan 2050.  It outlined CO2 reduction targets in energy, industry, buildings, transport and agriculture.  Energy is the most polluting; its emissions total the sum of all the others except industry and energiewende (energy change) was a key aspect of the plan.
So even as our atavistic president is promoting coal, Germany, the EU economic powerhouse, announced it is planning to phase out all coal-fired power stations by 2038.  As outlined in the November 2016 plan, a commission comprising delegates from industry, trade unions, civil society including environmental NGOs and policy makers was appointed in 2018 to examine the issue and prescribe an equitable solution.  After eight months of negotiations and discussions, concluding with a final 21-hour marathon session, it has produced a dense 336-page document.  Only one member out of 28 cast an opposing vote, and Greenpeace added a dissenting option as it wants the process to begin immediately.
Such an objective was a special challenge because of Germany's long industrial history coupled with coal mining.   The plan shuts down the last coal-burning power station by 2038 as the final step in the pathway outlined — an ambitious alternative is to exit by 2035 if conditions permit.  Total capacity of coal-using stations in Germany is about 45 gigawatts, and the report sets out a four-year initial goal of 12.5 gigawatts to be switched-off i.e. about two dozen of the larger 500+ megawatt units by 2022.  Progressively, eight years later (by 2030) another 24 gigawatts will have been phased out leaving just 9 gigawatts to be eliminated by 2035 if possible but definitely by 2038 at the latest.
It is a demanding plan for coal has been deeply embedded with German industry.  To ease the pain for tens of thousands of workers and their families, the plan allocates federal funding to deal with its broad ramifications i.e. job loss and displacement.  An adjustment fund will be used for those aged 58 and over to compensate pension deficits.  Funds are also directed towards retraining for younger workers and for education programs designed to broaden skills.
It includes 40 billion euros to develop alternative industry in coal mining states plus money not directly project-related.  In addition further investments in infrastructure and a special funding program for transport adding up to 1.5 billion euros per year are allocated in the federal budget until 2021.
The change-over will raise electricity prices, so a 2 billion euro per year compensation program for users, both private individuals and industrial, will continue until 2030.  This is designed to relieve the burden on families, and to maintain industrial competitiveness.
Germany is not alone.  The EU has issued an analysis of accelerated coal phase-out by 2030.  The Netherlands has its own energiesprong (energy leap) focused on energy transition and energy neutral buildings, meaning that the buildings generate enough energy through solar panels or other means to pay for the energy deficit from their construction and use.   It can now clad entire apartment blocks in insulation and solar panels, and is reputed to be so efficient that some buildings are producing more renewable energy than consumed. This expertise is also being utilized in the UK.
Given the forests, the Norwegians have tried something different.  They have built the world's tallest wooden skyscraper, the Mjøs Tower, 85 meters high in Brumunddal.  Its wood sourced from forests within a 50 km radius uses one-sixth the energy of steel and of course much less, if at all, emission of greenhouse gases.
By the end of Germany's enormous sector-wide endeavor, it expects to reduce CO2 emissions to roughly half through 2030 and 80-95 percent by 2050.  The comprehensive and complete nature of the program
could serve as a blueprint here in the US.  Thus the obvious question:  If Germany with a far larger proportion of its workforce associated with coal can do it, why can't the US?
Bids open for Somalia's first-ever oil block licensing round
Somalia has announced that it is opening licensing rounds for seven offshore oil blocks. This comes days after the Federal Government of Somalia approved the board members of the newly established Somali Petroleum Authority (SPA), which will serve to be the regulatory body of Somalia's oil and gas industry.
Somalia's Minister of Petroleum and Mineral Resources Abdirashid M. Ahmed stated that the establishment of a regulator leadership is the first critical step of the implementation of Somalia's petroleum law which was passed earlier this year and signed by President Mohamed Abdullahi Mohamed "Farmaajo".
The Petroleum Law asserts that the regulatory body serves to design a financial and managerial system that fosters international competition and investment into Somalia's oil and gas industry. While also ensuring the citizens of Somalia, and the Federal Member States see their fair share of oil and gas revenue based on the revenue-sharing agreement.
Somalia has been plagued with civil war, drought and famine for nearly three decades, tapping into Somalia's vast oil reserves which are estimated to be approximately 30 billion barrels would greatly contribute to the rebuilding and the development of the country's infrastructure, security, and the economic and social sectors. Exploration for oil in the East African nation started well before the nations collapse in 1991. ExxonMobil and Shell previously had rights to five offshore oil blocks in Somalia and has recently renewed its previous lease agreement with the government of Somalia. Both companies have agreed to pay $1.7 million per month in rent for the leased offshore blocks.
The Office of Minister of Petroleum and Mineral Resources stated that the 7 blocks which are up for bidding process are among "the most prospective areas for hydrocarbon exploration and production in Somalia"
The licensing round will take place between August 4th, 2020, and March 12th, 2021.
Armenia's attack against Tovuz is also an attack against Europe's energy security
The recent escalation of tensions between Armenia and Azerbaijan, this time along the international border in the direction of the Tovuz district of Azerbaijan in the aftermath of an armed attack launched by Armenia on July12–14, 2020,had been brewing for some time before finally boiling over into full-fledged military clashes, the worst in recent years, that caused causalities and destruction on both sides. Azerbaijan lost more than 10 servicemen, including one general and a 76-year-old civilian. There are many reasons why this attack happened in this particular border area (and not along the Line of Contact, as usual) and at this particular time, but in this piece I want specifically to focus on one of them and, in concurrence with other internationally recognized scholars in this field, assert that this attack against Azerbaijan should be considered as an attack against Europe's energy security and well-being.
To begin, a brief review of the history of recent developments in conflict resolution testifies that, although the year 2019 was relatively incident free along the Line of Contact between the Armed Forces of Armenia and Azerbaijan, and for the first time in many years mutual visits of journalists took pace, the year was also identified as the "lost year for the conflict settlement" owing to the lack of progress in the negotiations. This absence of progress was accompanied by incendiary rhetoric employed by Armenia's Prime Minister Nikol Pashinyan who, having ascended to power on the back of the many alluring promises of the so-called "Velvet Revolution," found himself grappling to deliver on those ambitious reform pledges. The harbingers of heightening hostility were seen in Pashinyan's infamous declaration during the pan-Armenian games held in Khankendi on August 5,2019, when he said that "Nagorno-Karabakh is Armenia, and that is all;" as well as his continuous insistence on changing the negotiation format –already established by the relevant decisions of the OSCE –to include representatives of the puppet regime in the occupied Nagorno-Karabakh region as an independent party to the peace negotiations.
The year 2020 started off with the January meeting of the Foreign Ministers in Geneva, and in April and June two virtual meetings were held because of COVID-19 lockdowns; however, hopes for any positive progress quickly subsided in the wake of other negative developments. The so-called "parliamentary and presidential elections" that were held by Armenia in the occupied Nagorno-Karabakh region of Azerbaijan on March31, 2020, were condemned by the international community. These mock elections later culminated in the Shusha provocation,in which the "newly elected president" of the puppet regime in the occupied territories of Azerbaijan was "inaugurated" in Shusha – a city that carries great moral significance for Azerbaijan. The last straw in a hostile build-up was the denial by Pashinyan of Russia's Foreign Minister Sergei Lavrov's comments about a staged, step-by-step solution to the conflict; Pashinyan denied that this was ever the subject of negotiations. The very recent threats by the Armenian Ministry of Defense, which publicly threatened "to occupy new advantageous positions" in Azerbaijan, further testified to the increasingly militaristic mood among Armenia's upper echelons.
This litany of discouraging events relating to the peace process over the last year and a half in some ways heralded what we witnessed on July12–14, 2020.This attack against Azerbaijan along the international border between Armenia and Azerbaijan reflects the deep frustration of the Pashinyan regime in its inability to bring about the promised changes. Economic problems were heightened by the COVID-19-induced challenge and decreasing foreign assistance, and this was all happening against the backdrop of Azerbaijan's increasing successes domestically, economically and internationally. Azerbaijan has long been established as an important provider of energy security and sustainable development for Europe through the energy projects that it is implementing together with its international partners. The Baku–Tbilisi–Supsa Western Export (1998) and Baku–Tbilisi–Ceyhan (2005) oil pipelines and Baku–Tbilisi–Erzurum (2006) gas pipeline have enhanced Azerbaijan's role as an energy producing and exporting country, and the Southern Gas Corridor (SGC) is already becoming a reality. This 3500-km-long Corridor comprises four segments – the Shah Deniz-II project, Southern Caucasus Pipeline Extension (SCPX), Trans Anatolian Pipeline (TANAP) and its final portion, the Trans Adriatic Pipeline (TAP). The Corridor passes through seven countries – Azerbaijan, Georgia, Turkey, Bulgaria, Greece, Albania and Italy – with Italy being the final destination receiving Caspian gas. Turkey is already receiving gas via TANAP and is contracted to accept up to 6 billion cubic meters of gas via this pipeline. Europe is expected to receive 10 billion cubic meters of Azerbaijani gas per year, and the first gas has already arrived on Albanian territory. The SGC is scheduled to be fully operational by fall 2020 and TAP is almost complete. Things are progressing uninhibitedly and even the COVID-19 pandemic has been unable topreventthe success of the SGC. This Corridor stands as one of the guarantors of Europe's energy security by providing diversification of energy sources and routes, even despite Europe's Green Deal, which also acknowledges the continent's long-term demand for gas.
Such critical infrastructure, vital for Europe's energy security, passes close to the border area that includes the Tovuz district attacked by the Armed Forces of the Republic of Armenia on July12–14. Armenia is the only country in the South Caucasus that is isolated from these regional energy projects owing to its policy of expansion and occupation. It is thus the only country that does not have anything to losefrom creating chaos and destruction around this critical energy infrastructure. Jealousy and the feeling of self-imposed isolation from all regional cooperation initiatives have no doubt increased Armenia's hostility toward these energy projects. Further vivid evidence of Armenia's belligerence against Azerbaijan's energy infrastructure was provided by its threat to attack the Mingachevir Dam, a civilian infrastructure project that is also a vital component of Azerbaijan's largest hydroelectric power plant. Hydroelectric power comprises the largest component in Azerbaijan's renewable energy potential, today standing at around 17–18%ofthe overall energy balance of the country. It is not difficult to imagine the magnitude of civilian causalities in case such a destruction materializes.
By conducting this act of aggression against Azerbaijan along the international border in the direction of Tovuz, Armenia wanted firstly, to divert attention from its own internal problems. Secondly, the regime desired to disguise its failures on the international front, especially recently when Azerbaijan initiated the summoning of a special session of the United Nations General Assembly related to COVID-19,convened on July 10, that was supported by more than 130 members of the UN. Thirdly, Armenia wanted to drag in the Collective Security Treaty Organization (CSTO) against Azerbaijan by invoking Article 4, which states: "… if one of the States Parties is subjected to aggression by any state or group of states, then this will be considered as aggression against all States Parties to this Treaty…".Fourthly, and the central thesis of this article, Armenia intended to target critical energy infrastructure implemented by Azerbaijan and its international partners, thereby jeopardizing the energy security of not only the neighboring region, but also of the greater European continent. The aforementioned existing oil and gas infrastructure aside, the SGC is set to be fully operational by fall 2020, and this multibillion-dollar megaproject offers economic, social and many other benefits to all participating countries involved in the construction and implementation of this project. Any damage to this critical infrastructure would deal a heavy blow to the current and future sustainable development of Europe.
Europe must therefore be vigilant regarding such provocations. International actors, including the European Union,OSCE Minsk Group, United Nations, United States, and the Russian Federation, called for an immediate cessation of hostilities between Armenia and Azerbaijan. However, given what is at stake,including this time the crucial energy infrastructure, had Armenia'sattack not been proportionately parried by the Azerbaijani Armed Forces, the statement made by the European Union about this recent military attack could have contained stronger language beyond just "…urging both sides to stop the armed confrontation, refrain from action and rhetoric that provoke tension, and undertake immediate measures to prevent further escalation… ." Naming and shaming the aggressor appropriately is indispensable in this situation. As Mr. Hikmat Hajiyev, Head of Foreign Policy Department of the Presidential Administration and Adviser to the President of the Republic of Azerbaijan on Foreign Affairs, also noted: "the EU should distinguish between the aggressor and the subject of aggression."
In the 21st century, the international community should not tolerate such flagrant violations of international law; disrespect of UN Security Council resolutions (822, 853, 874, and 884) and other relevant international documents calling for an end to the occupation of Azerbaijani territories; and the feeling of impunity in instigating an attack against a sovereign state, a neighbor, and a crucial player in the realization of critical energy infrastructure projects key to Europe's own energy security. Azerbaijan has long put up with such aggression and the occupation of its internationally recognized territories in Nagorno-Karabakh region and seven adjacent districts, and has opted for negotiations toward a peaceful solution of the conflict. Yet the aggressor cannot be allowed to continue its attacks against other parts of Azerbaijan– this time Tovuz –thereby jeopardizing not only the latter, but also energy security and sustainable development of the greater European continent just because such provocations seem to offer an escape from the regime's domestic and external problems. Such practices should be condemned in the strongest possible terms. This should be done not only for the sake of Azerbaijan and regional security in the South Caucasus, but in the name of Europe's own energy security and well-being. 
Palestine Plays Regional Power Politics with Proposed Energy Deal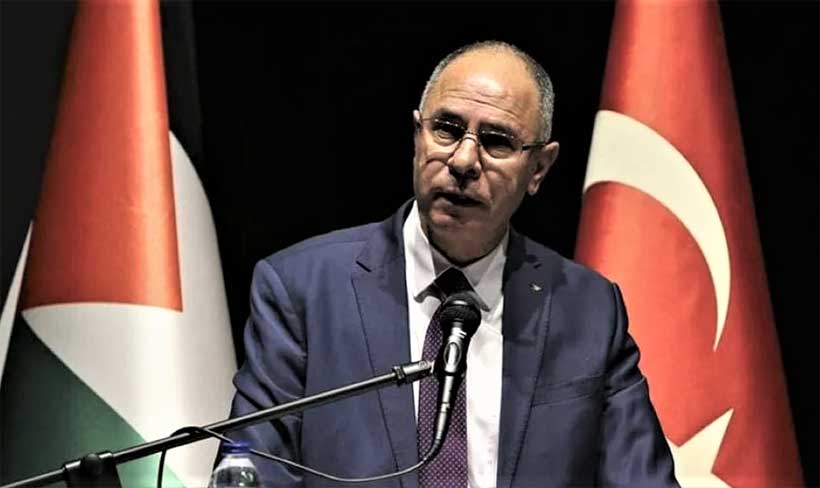 When Faed Mustafa, Palestine's ambassador in Ankara, expressed interest in June in negotiating with Turkey an agreement on the delineation of maritime boundaries in the eastern Mediterranean and cooperating on the exploitation of natural resources, he was repositioning Palestine in the larger struggle for regional dominance and the future of his state.
"We also have rights in the Mediterranean. Palestine has shares in oil and gas located in the eastern Mediterranean. We are ready to cooperate in these areas and sign a deal," Mr. Mustafa said.
Mr. Mustafa did not spell it out, but Palestine would bring the Gaza Marine gas deposit, 36 kilometers off the Gazan coast, to the table. Discovered in 1999, the field, believed to have reserves of 31 billion cubic meters, remains unexplored as a result of multiple armed Israeli-Palestinian clashes, Israeli obstruction, and repeated changes in the consortium that would have ultimately exploited the field.
Palestine's efforts to hook up with Turkey, at a time when relations with Israel have all but broken down, coincide with stepped up Israeli attempts to stymie Turkish inroads in Palestine paved by support for activists in Jerusalem and funding of historic and cultural facilities, in the wake of US President Donald J. Trump's 2018 recognition of the city as Israel's capital.
The Palestinian move also is a ploy to counter several steps taken by the United Arab Emirates and Saudi Arabia to confront Turkey in Jerusalem and the eastern Mediterranean, facilitate a US plan to resolve the Palestinian-Israeli conflict that endorses annexation, and influence the succession of ailing 84-year old Palestinian President Mahmoud Abbas.
Turkish President Recep Tayyip Erdogan vowed last week in a speech celebrating the change of status of Istanbul's Hagia Sofia – originally built as a Greek Orthodox church in 537 AD, then renovated into a mosque before becoming a museum by the founder of the Turkish Republic, Mustafa Kemal Ataturk, in 1935 – to a mosque once again this month, that it would be "the harbinger of the liberation of the Al-Aqsa mosque."
Al-Aqsa on the Harm-e-Sharif or Temple Mount in Jerusalem is Islam's third holiest shrine. Backed by Israel, Saudi Arabia has sought to muscle its way into the Jordanian-controlled endowment that administers the Harm-e-Sharif.
A Palestine hook-up with Turkey could complicate Palestinian membership of the East Mediterranean Gas Forum, dubbed the OPEC of Mediterranean gas, that also includes Egypt, Cyprus, Greece, Israel, Italy, and Jordan. France has applied for membership in the Cairo-based grouping while the United States is seeking observer status.
Founded in January and backed by the UAE, the Forum is virulently opposed to Turkish attempts to redraw the maritime boundaries in the region on the back of an agreement with Libya. Turkey refused to join the Forum.
While it is unlikely that the Gaza field will be operational any time soon, production would reduce Palestinian dependence on Israel. Palestinian officials said early this year that they were discussing with Israel an extension of Israeli pipelines to send gas from Israeli gas fields to Palestine but that the talks, contrary to Israeli assertions, did not include development of the Gaza field.
In a twist of irony, Qatar, the UAE's nemesis, would support a pipeline agreement by guaranteeing Palestinian payments for the gas. The Israeli pipeline along a 40-kilometer route adjacent to the Gaza border with three pumping stations would enable Gaza to operate a 400 MW power plant in a region that has, at the best of times, an energy supply of 15 hours a day.
The status of the talks remains unclear given an apparent delay of Prime Minister Benjamin Netanyahu's annexation plans amid international condemnation and US insistence that the Israeli leader postpone his move that had been scheduled for July 1.
Qatar reportedly threatened to cut off millions of dollars in aid to Gaza, provided in coordination with the Israeli government, if the Jewish state pressed ahead with annexation.
In June, Israel approved the transfer of US$50 million from Qatar to Gaza in a bid to dial back mounting tension with militants in the Strip that could spark renewed military confrontation as both Israel and Palestine struggle to get a grip on the coronavirus.
Some Palestinian analysts see the pipeline deal as an attempt by the Palestine Authority (PA) to enhance its influence in Gaza and undermine Hamas – its Islamist rival that controls the Strip – by a significant contribution to a surge in the power supply and a dramatic reduction of the cost of electricity. The risk, these analysts say, is that the pipeline would increase Palestinian dependence on Israel.
Economist Nasr Abdel Karim argued that Israel would only allow enhanced flows of gas, including from the Gaza field, if it leads to an even deeper split between the territory and the West Bank.
"Israel will not allow the Palestinians to benefit from the gas field for economic and political reasons. Israel might allow this in one case — if this plan is part of a bigger project to develop Gaza's economy so that it splits from the PA and the West Bank," Mr. Abdel Karim said.
Author's note: An initial version of this story was first published in Inside Arabia