Interview with Renzo Piano
Renzo Piano, winner of the 1998 Pritzker Prize and the 2002 UIA Gold Medal (among others), is one of the most prolific architects of our time, with an architectural repertoire that numbers over 50 landmark buildings spread right across the world. Today, he is perhaps best known for his iconic designs of the Georges Pompidou Centre (Paris, France) and The Shard (London, United Kingdom).
Born in 1937 to a family of builders in Genoa, Italy, Piano went on to found the Renzo Piano Building Workshop in 1980, which now has offices in Paris, Genoa and Berlin. He also established the Renzo Piano Foundation, a non-profit organisation dedicated to the promotion of the architectural profession through educational programs and activities.
But Piano, it seems, is far from slowing down: he recently volunteered his services to his hometown of Genoa, where he is designing a replacement for the Morandi Bridge, which tragically collapsed in August 2018.
The UIA Secretariat caught up with Mr. Piano just before the New Year to talk about the 1970 UIA-endorsed competition that marked a milestone in his early career: The Georges Pompidou Centre.
What attracted you to the competition for the Georges Pompidou Centre?
There was an idea in the competition brief that Richard [Rogers] and I found particularly interesting: the creation of a "house of culture". André Malraux, culture minister from 1959-1969, came up with the idea of establishing a "house of culture" in every French city; a place where the different disciplines could intertwine, from music to literature to art. We liked that idea.
The other thing about this competition was the chairman of the jury, Jean Prouvé: my idol! Prouvé served as a great example to me, not just because of his talent for designing buildings, but also because of the ethics of his architecture, manifest mostly in his work with Abbé Pierre. He was an icon!
How did you feel when you won the competition?
Imagine: you're 34-years-old, you've done a bit of work, but mostly small contracts, and somebody gives you the opportunity to build the Georges Pompidou Centre: How do you feel? Very surprised! We never expected to win – I mean, there were 681 entries!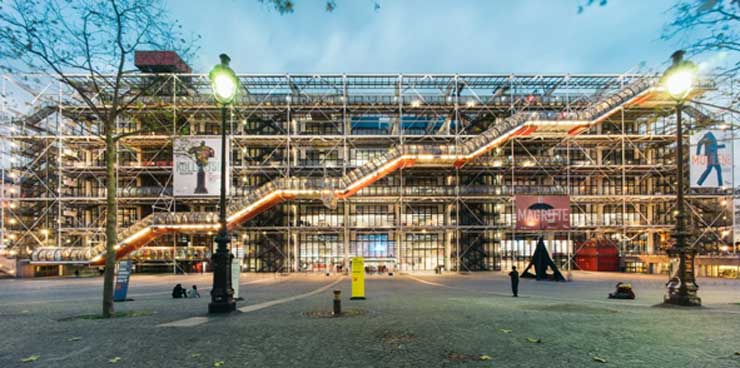 What impact did this competition have on your career?
It had a huge impact: it gave us self-confidence and the courage to fight for our ideas. When we won that competition, we were projected into a new dimension. Up until then, we were small fry! Then suddenly we found ourselves working with big construction companies, and those kinds of companies are always telling you "impossible, Mr. Piano, impossible"! But our experience with the Georges Pompidou Centre taught us how to defend our ideas and not to let them fade away under the pressure of opposition. Though, of course, you have to be careful; you have to be sure the idea you're defending is a good one! Once you're sure of that, you have to be prepared to put all your energy into upholding your idea, day after day.
What advice would you give an architect entering a design competition?
Firstly, I would encourage any young architect to enter competitions. I myself got about 80% of my work through competitions. Even the new Palais de Justice, in Paris, was a competition. Nobody asks you to design buildings like that without a competition process first.
Secondly, forget tactics. One of the reasons why Richard and I won the competition for the Georges Pompidou Centre was because we never thought we could actually win, so we had zero strategy with regards to the jury. We were just focused on finding the right idea for that revolutionary period after May 68. Don't waste your time trying to conform to what you think the jury is looking for, or you'll never find true inspiration. Just concentrate on digging deep inside yourself, brainstorming with your colleagues, and looking for the right idea. Then, only then, you might win!
Sustainable development hinges on fate of world's cities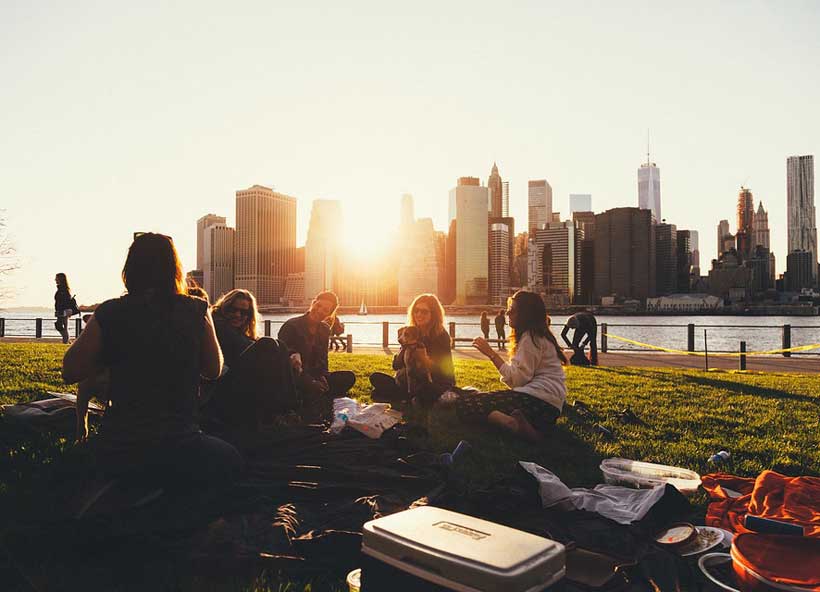 The future of sustainable development will hinge on the fate of cities, officials told a special meeting of the Economic and Social Council (ECOSOC) on Thursday, stressing that the more than half of the world's population currently live in urban environments, a number likely to rise to nearly 70 per cent by 2050.
"The actions we take now must lead us to…a new social integration based on the principles of prosperity, transformation, adaptation, equity and respect for human rights," said Martha Delgado, President of the UN-Habitat Assembly.
Highlighting urbanization as one of today's great megatrends, she joined others in calling for resilient, sustainable "smart cities" that are more inclusively governed and better prepared to navigate future shocks and crises.
New Urban Agenda
Thursday's special meeting on Sustainable Urbanization and the Implementation of the New Urban Agenda will complement a similar High-Level meeting of the General Assembly, on 28 April.
Both sessions are designed to explore how the UN system can better support countries in implementing the New Urban Agenda – a landmark plan for the world's urban spaces, which was adopted in 2016 at the UN Conference on Housing and Sustainable Urban Development.
The Agenda put forward standards and commitments for the planning, construction, development, management and improvement of urban areas.
It also articulated a shared vision for cities as just, safe, healthy, accessible and affordable places where all inhabitants are able to live without discrimination.
COVID-19 disparities
Opening Thursday's meeting, ECOSOC President Collen Vixen Kelapile urged participants to examine urban issues through the lens of inequality, especially given the stark disparities illustrated by the COVID-19 pandemic.
"Sustainable development will hinge on how we manage urbanization," he said, adding that current discussions should be framed in the context of responding to COVID-19 response and the climate crisis.
Noting that 1.2 billion people in the global South currently live in informal settlements and slums, Mr. Kelapile reminded that they have long struggled to prevent disease transmissions, now including COVID-19.
Meanwhile, in the global North, dependence on welfare, where available, increased manifold during the pandemic and many people entered the ranks of the homeless.
In response, cities have deployed creative actions and provided services in underserved areas, while new urban models are beginning to pay more attention to pedestrians and mixed land uses.
Reclamation, inclusivity, greening
UN-Habitat chief Maimunah Mohd Sharif agreed that the world's cities have been absorbing much of COVID' s socioeconomic impact.
However, that has often resulted in closer cooperation between national and local governments, which, in turn, has led to greater reclamation, greening and inclusive use of public space.
Spotlighting a fresh opportunity to build on those partnerships, she said: "We can provide basic services in a more equitable manner, reduce commuting through tele-work and reduce carbon emissions by prudent use of energy."
Upgrading slums and addressing the housing affordability crisis remain the highest priorities for countries.
Meanwhile, as cities have been forced to augment emergency social spending during the pandemic, she warned that Agenda implementation continues to be impeded by inadequate financing, further crippled by dramatic expenditure reductions.
COVID-19 demonstrated that real value comes from providing affordable service, rather than extracting profit, she added.
Accelerating progress
"Achieving the New Urban Agenda's goals will accelerate our progress on human welfare and security globally," said General Assembly President Abdulla Shahid.
He joined other speakers in emphasizing that, when properly managed, cities are among humanity's most sustainable living environments.
On the climate front, adhering to the Agenda will help keep alive the goal of limiting planetary warming to 1.5°C.
Cities 'connect the dots'
Echoing those points, Deputy Secretary-General Amina Mohammed said the Agenda also includes measures to secure land tenure, promote affordable housing, enhance mobility and provide services that are accessible to all.
"Cities can spearhead innovations to bridge the inequalities gaps, deliver climate action and ensure a green and inclusive COVID-19 recovery," she said.
The deputy UN chief added that urban spaces "connect the dots" on many of today's global challenges.
Cities that Plan for Age-Readiness can Reap Lasting Social and Economic Benefits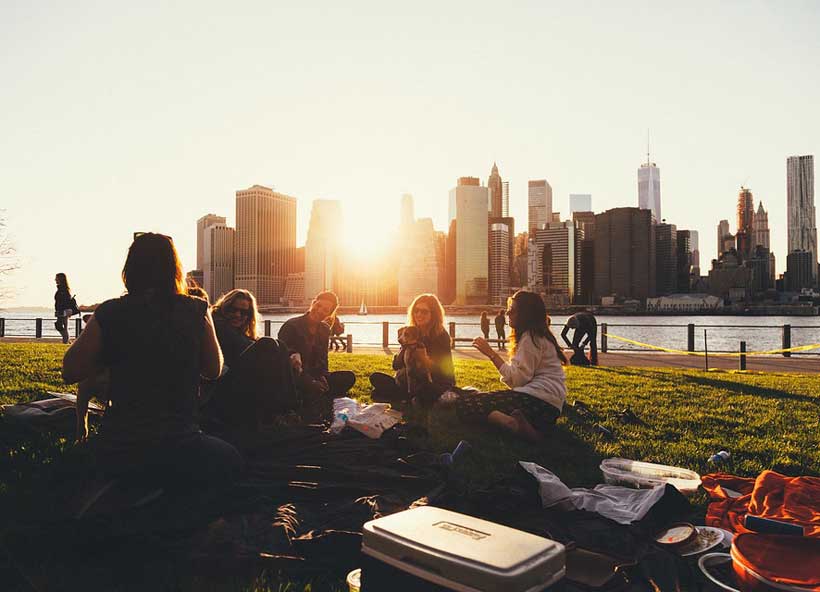 As the world gets older and cities expand to accommodate more people, focusing on making urban infrastructure and services 'age-ready' — conducive for older persons and younger ones alike — can have universal social and economic benefits, a new World Bank report shows.
"Silver Hues: Building Age-Ready Cities" builds on the reality that for the first time in history, there are more persons aged 65 years or over than there are children under five. In fact, by 2050, one in six people will be 65 or older. At the same time, COVID-19 has wreaked havoc on older persons globally, while the world contends with the climate crisis and continued conflict and violence across the world, even as more older persons move to cities and towns to live close to younger family members or have access to essential services like healthcare or public transportation.
This makes it crucial for policymakers to proactively think about and invest intentionally in planning and designing cities for an age-ready future. The report provides a roadmap on how focusing on six key areas – universal design, housing solutions, multigenerational spaces, physical mobility, technology, and efficient spatial forms – can help policymakers design adaptive, productive, and inclusive age-ready cities.
"An age-ready city is a city for all. Age-readiness is not just about older persons. It has universal benefits and is conducive to better living for everyone. That is why we feel it is critical for countries – those that have a large aging population and those that will see aging in the coming years – to think about how their cities and towns can be planned and designed for an age-ready future," said Sameh Wahba, Global Director for the World Bank's Urban, Disaster Risk Management, Resilience and Land Global Practice.
Silver Hues: Building Age-Ready Cities offers key reasons for why this can be one-in-a-lifetime opportunity for countries:
The age-readiness of cities can have benefits for all age groups and cater to distinct needs that are age-agnostic – for example, open spaces like parks and gardens and community amenities like libraries are not just for older persons – everyone benefits from these services.
About 15 percent of the global population has disabilities but over 46 percent of persons over the age of 60 have one or more disabilities. Investing in accessible infrastructure and signage, for example, helps older persons lead dignified, empowered lives without needing constant assistance.
There is some evidence that the benefits of proactively designing and maintaining accessible infrastructure outweigh the costs, especially for cities whose financial resources are scarce.
Age-readiness is also smart economics – older persons represent a large, attractive market for goods, services and investments, so building healthcare, technology and leisure solutions that work not just for older persons, but for everyone regardless of age, disability, gender, and income, will benefit the community at large.
There are immeasurable social and cultural benefits for cities to be age-ready. Older persons pass on invaluable social and cultural knowledge, behaviors, and emotional and psychological counsel to younger generations, in addition to how often they pass on their financial savings.
Making cities work for older persons as well as they do for younger age groups helps countries nurture strong constituencies and underscore their commitment to inclusion in its truest sense and caring for diverse population groups.
The report suggests that cities can reach their goal to be age-ready by building a long-term vision, investing in data and analysis, consulting with a diverse group of stakeholders on proposed measures, designing practical and lasting measures while articulating the role of the public and private sectors, of communities, academia, civil society, and external institutions, instating ways to implement policy actions and evaluating these actions for their effectiveness.

Aging is a predictable reality – so planning for it and ensuring that urban infrastructure and services work across age groups is not just inclusive but is also economically and socially beneficial for cities. Walkable cities, accessible public transit options, safe, good housing and innovative technological services and solutions are not just for older people — they provide universal benefits. The report posits that age-readiness should be an essential part of countries' plans as they look to a post-COVID-19 future.
How cities can save on commuting time, double job access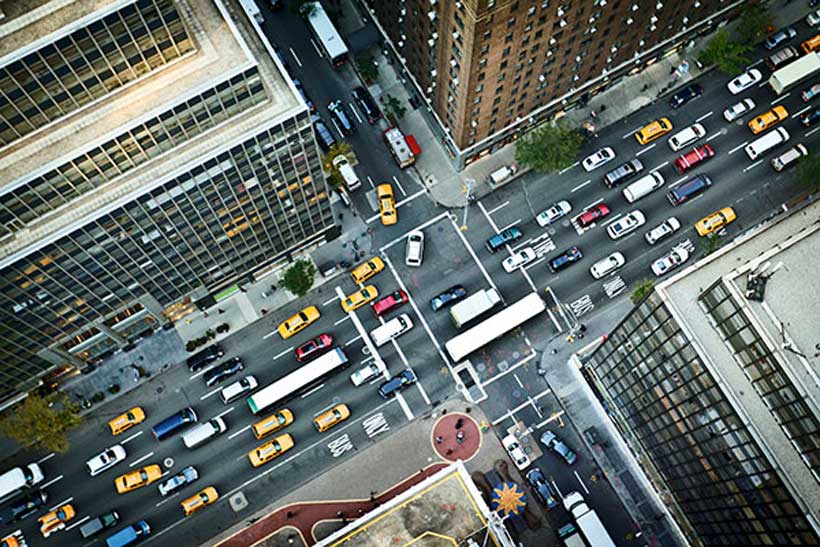 A new report released today by the World Economic Forum pinpoints how cities can use mobility options to improve social equity and economic growth.
The white paper, How Mobility Shapes Inclusion and Sustainable Growth, identifies over 40 potential solutions to improve inclusivity in mobility, with simulations of over 40 million daily trips, global benchmarking and in-depth interviews with key stakeholders.
Prepared in collaboration with the Boston Consulting Group and University of St Gallen, the study identifies transportation 'pain points' in three cities – Beijing, Berlin and Chicago. Using a six-step transportation equity methodology, the white paper analyses the mobility challenges each city faces, their affected communities and how transportation is driving, or failing to drive, economic growth and well-being. It also offers recommendations that result in real gains.
This methodology fills a void in current transportation analysis and can serve as the centrepiece of a strategy for developing mobility-based social inclusion programmes and policies in the identified cities and elsewhere.
Beijing, People's Republic of China
This high-density megacity can become nearly 30% more efficient, saving commuters about five days-worth of travel time per year:
Pain point: Very high demand has overwhelmed Beijing's public transit network, with queuing times to get into some train stations consistently over 15 minutes, leading many residents to choose driving as an alternative.
Solution: A digital platform for metro reservations to flatten peak-hour demand and reduce commute time for rush hours.
Benefit: This equates to a 29% average reduction in travel time for the service users in the modelling for Beijing, an average reduction of 115 hours waiting a year per user.
Berlin, Germany
The report shows how this compact, middleweight city is raising $295 million more per year for inclusive mobility projects:
Pain point: As central districts have become gentrified, populations have been pushed further from the city centre, where public transport is more limited and fragmented. Berliners in these peripheral areas take about 27% more time commuting than central Berliners.
Solution: Creating differentiated service levels for public transit increases usage and brings in additional revenue that can be used to improve public mobility systems for the underserved.
Benefit: A differentiated service level on public transit increased the share of public transit trips by 11% while at the same time generating 28% higher revenue for the public transport operator – an equivalent of $295 million – that can be used to improve access for underserved populations.
Chicago, USA
A car-centric city such as Chicago can give low-income neighbourhoods access to hundreds of thousands of more jobs:
Pain point: Low-income households in Chicago spend up to 35% of their income on transportation, due to the high cost of vehicle ownership and reliance on cars for mobility. Average work commute time on public transit for individuals in low-income areas is also nearly 15 minutes longer when compared to residents in some high-income areas.
Solution: Introducing on-demand shuttles to cover the first and last mile of transport can greatly increase access for underserved communities.
Benefit: The solution would increase the share of public transit usage in Chicago by 26% and would broaden the number of jobs reachable in 40 minutes – the rough ceiling for a desirable commuting time – by 90%; this would result in improved access to 224,000 jobs from neighbourhoods that did not have access before.
The white paper also finds that in order to foster social inclusion through mobility, both supply and demand must be considered. Purely increasing mobility infrastructure does not always yield the desired results.
For example, adding 10 new subway cars may do little to increase ridership among people with disabilities even if they do not have other transportation options, mainly because getting to a subway station is a challenge in and of itself. Other solutions such as an on-demand mobility service for the disabled community, such as Hyundai Motor Groups's EnableLA universal mobility service, may be the more appropriate option.
Next Steps for Policymakers
Access to transportation infrastructure is essential to social development and economic growth, and improving the mobility situation for underserved population groups needs to be one of the top priorities for decision-makers.
Since every city has its own mobility and socioeconomic challenges, data collection processes and the current understanding of rider demand must be re-examined in order to gather important information about mobility challenges affecting minorities.
Understanding the baseline conditions of the mobility conditions of each urban environment is crucial in effectively determining the appropriate solutions for individual cities.