Humanitarian crisis in Yemen remains the worst in the world
An estimated 24 million people – close to 80 per cent of the population – need assistance and protection in Yemen, the UN warned on Thursday. With famine threatening hundreds of thousands of lives, humanitarian aid is increasingly becoming the only lifeline for millions across the country.
According to the Office for the Coordination of Humanitarian Affairs (OCHA) the "severity of needs is deepening", with the number of people in acute need, a staggering 27 per cent higher than last year, when it was already the most acute crisis on the globe.
Thursday's 2019 Humanitarian Needs Overview for Yemen report, shows that 14.3 million people are classified as being in acute need, with around 3.2 million requiring treatment for acute malnutrition; that includes two million children under-five, and more than one million pregnant and lactating women.
Highlighting that more than 20 million people across the country are food insecure, half of them suffering extreme levels of hunger, the report focuses on some key humanitarian issues: basic survival needs, protection of civilians and livelihoods and essential basic services.
"The escalation of the conflict since March 2015 has dramatically aggravated the protection crisis in which millions face risks to their safety and basic rights", OCHA reports.
The UN agency data shows that a total of 17.8 million people lack access to safe water and sanitation, and 19.7 million lack access to adequate healthcare. Poor sanitation and waterborne diseases, including cholera, left hundreds of thousands of people ill last year.
Meanwhile, grain which could help feed millions, is still at risk of rotting in a key Red Sea storage facility because conditions are too unsafe to reach it, UN Special Envoy Martin Griffiths and UN Emergency relief chief Mark Lowcock said earlier this week.
Death toll and displaced people
During the past four years of intense conflict between Government forces and Houthi rebels have left tens of thousands dead or injured including at least 17,700 civilians as verified by the UN.
The agency adds that an estimated 3.3 million people remain displaced, up from 2.2 million last year, including 685,000 people who fled fighting in Hudaydah and on the west coast, from June onwards. According to the UN Refugee Agency (UNHCR), the number of sites hosting displaced people has increased by almost half over the past 12 months.
Pledging conference
In a bid to respond to the urgent humanitarian needs, the United Nations and the Governments of Sweden and Switzerland will convene the third High-Level Pledging Event for the Humanitarian Crisis in Yemen, later this month.
The event is scheduled for 26 February in Geneva and seeks to garner support for the humanitarian response and alleviate the suffering of the Yemeni people. At the beginning of this month, UN Emergency relief chief Mark Lowcock said that $4 billion would be needed.
UNRWA seeks $1.6 billion to support Palestinian refugees in 2022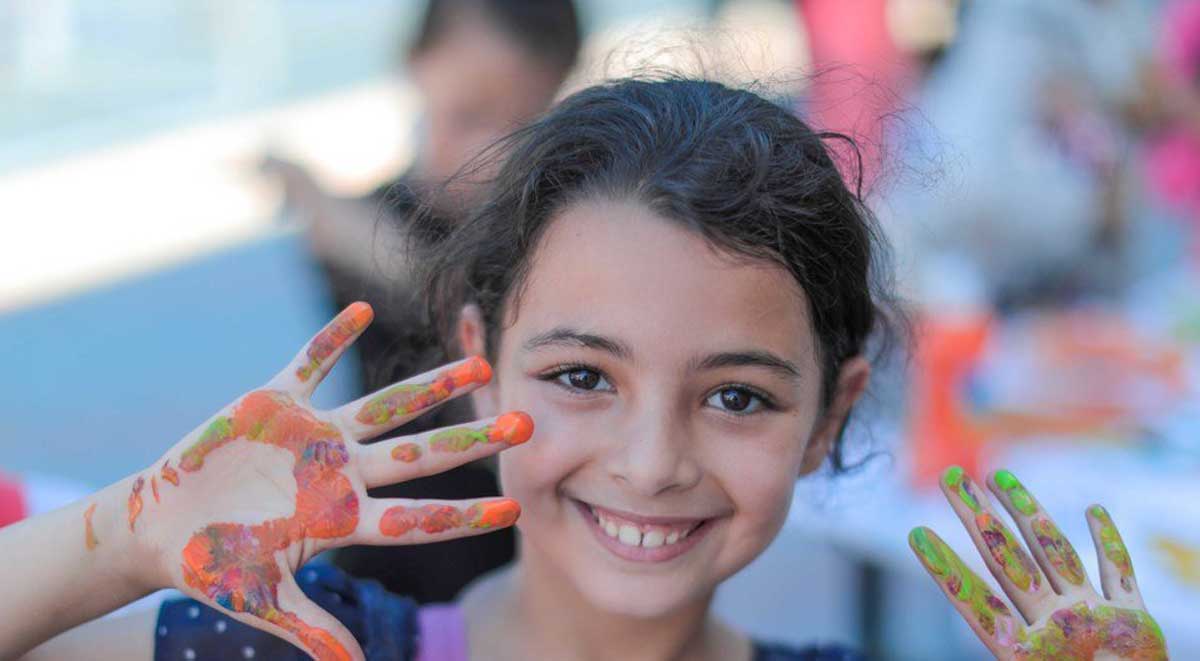 The UN agency that supports Palestinian refugees, UNRWA, on Tuesday appealed for $1.6 billion to support its lifesaving work this year amid acute regional crises and chronic funding shortfalls.
UNRWA provides services and programmes, including education, health and food assistance, to more than five million Palestinians across the Middle East.
The 2022 budget proposal includes additional emergency funding to address humanitarian needs arising from crises in Gaza, the West Bank, Syria, and Lebanon.
'Indispensable' to stability
Philippe Lazzarini, the agency's Commissioner-General, said budget shortfalls pose a serious threat to its ability to maintain operations.
"The international community recognizes the lifesaving role of UNRWA and its indispensable contribution to stability in the Middle East. It also recognizes how cost-efficient and agile UNRWA is. In 2022, that recognition must be supported by the adequate level of funding to meet this critical moment for Palestine refugees," he said.
The budget proposal comes as UNRWA confronts chronic funding gaps as needs keep rising.
Distress and despair
It is estimated that 2.3 million Palestinian refugees are living in poverty, and the COVID-19 pandemic continues to threaten health and livelihoods.
Distress and despair have become the norm among Palestinian refugees, according to UNRWA. Many, particularly in Gaza, Syria and Lebanon, report that they are ready to use any means to try to migrate outside of the region.
Breaking the cycle
UNRWA has committed to investing in comprehensive programmatic reform and modernization to meet needs in an even more cost-effective and efficient manner.
The agency said that being fully-funded across its full range of services, will assist its efforts towards breaking the cycle of despair among Palestinian refugees through measures such as providing some $31.2 million in microfinance loans and carrying out vital structural improvements to refugee camps.
"The amount that UNRWA is requesting for 2022 will directly contribute to the wellbeing of Palestine refugees, to efforts to combat and contain COVID-19 and to regional stability," said Mr. Lazzarini. urging donors to step up.
"The international community must give UNRWA sufficient and predictable funding so we may continue to provide Palestine refugees with a sense of security and normality they deserve."
55 journalists killed in 2021, impunity 'alarmingly widespread'
Fifty-five journalists and media professionals were killed last year, latest UN data showed on Thursday, with nearly nine in 10 killings since 2006 still unresolved.
Impunity is "alarmingly widespread", said the UN Educational, Scientific and Cultural Organization (UNESCO).
"Once again in 2021, far too many journalists paid the ultimate price to bring truth to light", said UNESCO Director-General Audrey Azoulay.  
"Right now, the world needs independent, factual information more than ever. We must do more to ensure that those who work tirelessly to provide this can do so without fear."
Although the number of victims stands at its lowest for a decade, UNESCO underlined the many dangers that reporters face in trying to cover stories and expose wrongdoing.
In 2021, as in previous years, journalists faced high rates of imprisonment, physical attack, intimidation and harassment, including when reporting on protests. 
No distinction
Women journalists continue to be particularly at risk as they are subjected to "a shocking prevalence of harassment online", UNESCO said, citing data which showed that nearly three-quarters of female media professionals surveyed had experienced online violence linked to their work.
According to the UNESCO Observatory of Killed Journalists, two-thirds of victims in 2021 died in countries where there is no armed conflict.  
This marks a complete reversal of the situation in 2013, when two-thirds of killings took place in countries experiencing conflict.
Regional dangers
Most deaths in 2021 occurred in just two regions, Asia-Pacific – with 23 killings, and Latin America and the Caribbean – with 14. 
On Wednesday, Ms. Azoulay condemned the killing of Myanmar journalist Sai Win Aung.
Mr. Aung – also known as A Sai K – died on 25 December while covering the plight of refugees in the southeastern state of Kayin.
During his assignment for the Federal News Journal, he was shot in an artillery attack by the Myanmar armed forces, UNESCO said citing reports, making him the second journalist to be killed in Myanmar last month.
Bold platform
UNESCO has a global mandate to ensure freedom of expression and the safety of journalists worldwide.  
Every time a journalist or media professional is killed, the agency systematically urges authorities to conduct a full investigation.
The agency also coordinates the UN Plan of Action on the Safety of Journalists and the Issue of Impunity, which marks its 10-year anniversary in 2022.
UNESCO also provides training for journalists and judicial actors, works with Governments to develop supportive policies and laws and raises global awareness through events such as World Press Freedom Day, commemorated annually on 3 May.
Harsh winter fuels ongoing humanitarian crisis in Afghanistan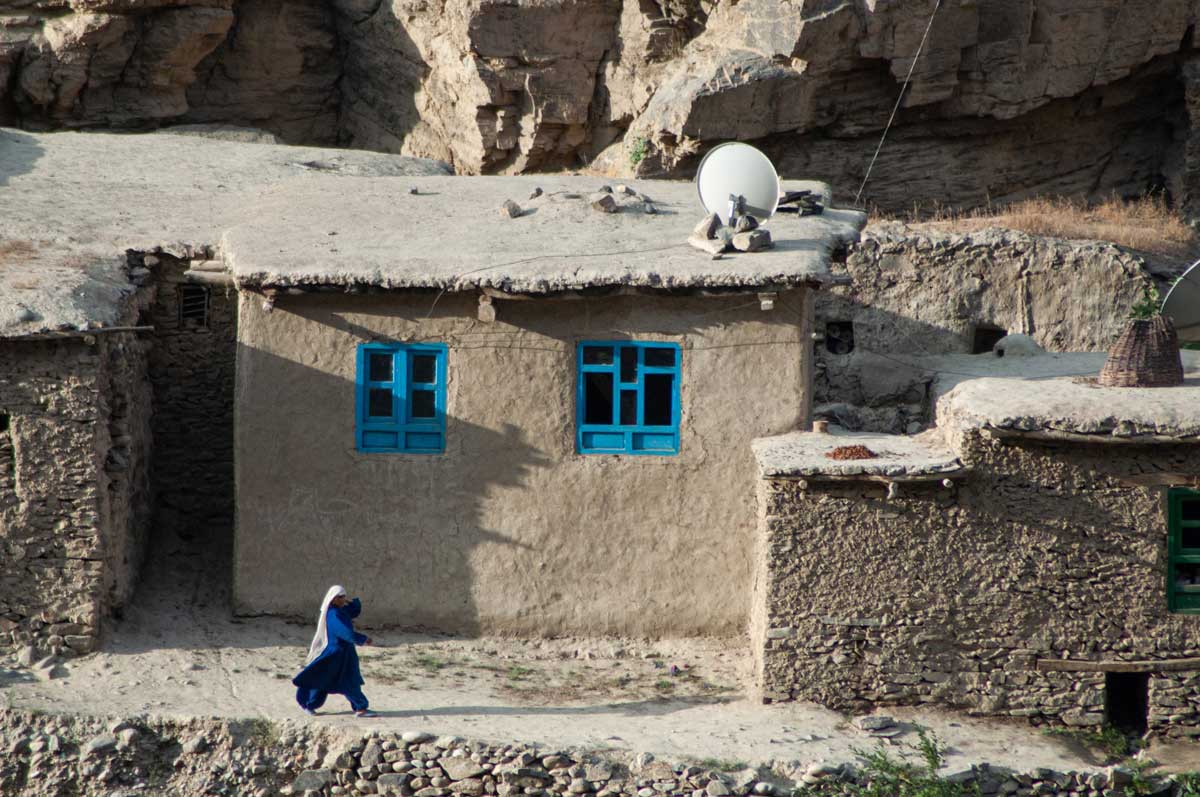 UN humanitarians warned on Tuesday that a harsh winter in Afghanistan is aggravating already severe conditions faced by millions across the country.
In the past 24 hours, heavy snowfall and rain have impacted a number of areas, disrupting flights to and from Kabul Airport, according to the Office for the Coordination of Humanitarian Affairs (OCHA).
"Further snow and low temperatures are forecast in the coming days", UN Spokesperson Stéphane Dujarric told journalists at the daily briefing for correspondents in New York.
Scaling up
An already dire humanitarian situation in Afghanistan worsened following the takeover by Taliban forces last August, and the subsequent suspension of aid, coupled with freezing of assets by many countries and international organisations.
Late last month, the Security Council unanimously adopted a resolution clearing the way for aid to reach Afghans in desperate need of basic support, while preventing funds from falling into the hands of the Taliban, a move welcomed by the head of OCHA as a "milestone" decision that will save lives.
Meanwhile, humanitarian partners are racing against time to deliver aid and supplies – in line with commitments to scale up operations.
"During December, our humanitarian partners have reached seven million people with relief food supplies across the country", said Mr. Dujarric.
"Provision of winterization support, including cash and non-food items, is also under way in various parts of the country".
In 2021, donors provided $1.5 billion for two humanitarian appeals, including $776 million of the $606 million required for the Flash Appeal launched in September by the Secretary-General, and $730 million of the $869 million sought in the Humanitarian Response Plan.
Raising concerns
The International Organization for Migration (IOM) has expressed its continuing concern for the millions of internally-displaced in Afghanistan while the UN refugee agency, UNHCR, is scaling up its response to disseminate timely winterization assistance – particularly to the most vulnerable of displaced families.
UNHCR said that it is providing ongoing multipurpose cash assistance to meet their immediate needs for warmth, and security.
"Sustained support is critical", the agency tweeted.
At the same time, Ezatullah Noori, the national emergency coordinator for the Food and Agriculture Organization (FAO) in Afghanistan, pointed out that this is the third season of drought in five years.
"If we don't support the agricultural sector in time, we will lose an essential pillar of the Afghan economy", he warned.
Aid in numbers
Since 1 September, humanitarian partners in Afghanistan have reached:
9M people with food assistanc.
201K children with treatment for acute malnutrition.
4M people with healthcare.
110K people with winterization assistance.