Green and Blue Finance Will Help Bridge Infrastructure Investment Gap in Southeast Asia
Countries in Southeast Asia need to promote innovative green and blue finance approaches to address the rising financing gap for sustainable infrastructure in the region, according to an Association of Southeast Asian Nations (ASEAN) workshop in Bangkok.
The event on Innovative Financing Approaches for Sustainable Infrastructure, a preview to the ASEAN Finance Ministers Meeting in April, was jointly hosted on 11 February 2019 by Thailand's Ministry of Finance with the support of the Asian Development Bank (ADB). Held in conjunction with the ASEAN Finance and Central Bank Deputies' Working Group Meeting, the workshop gathered together government officials, private sector representatives, and other experts to discuss the way forward for innovative finance in the region.
"The ASEAN region faces significant infrastructure needs," said ADB Director General for Southeast Asia Mr. Ramesh Subramaniam. "We need innovative financing approaches that mitigate risks in projects and bring more partners to the table; support greener, cleaner development; and help solve critical development challenges."
Deputy Director-General of Thailand's Fiscal Policy Office Ms. Ketsuda Supradit said the workshop marks the beginning of a series of activities by the Thai government as chair of ASEAN in 2019, which views enhancing ASEAN's connectivity as a priority under the finance track. In addition, the workshop findings were reported to the ASEAN Finance and Central Bank Deputies' Working Group Meeting, as well as the Working Committee on Capital Market Development and the ASEAN Capital Markets Forum.
Infrastructure financing needs for ASEAN members is estimated at around $210 billion per year when taking into account climate change mitigation and adaptation costs, according to ADB. Public budgets alone will not be able to bridge this need, hence, the urgency to catalyze private capital sources.
Using public finance efficiently to mobilize funds from capital markets and attract commercial investors is gaining traction globally and in the region. The Thailand Future Fund, Indonesia's Sustainable Development Goals One platform, and the new ASEAN Catalytic Green Finance Facility of the ASEAN Infrastructure Fund are examples of how public funds can be leveraged to catalyze private capital for sustainable infrastructure.
The workshop reviewed these efforts and highlighted the needs for a stable and predictable regulatory environment and the strategic use of public funds on project development to mitigate risks and attract investors to scale up private investment in climate change and conservation efforts.
"Green finance" opened the thematic sessions with a context setting presentation on financial initiatives needed to promote environmental improvement, climate change mitigation and adaptation, as well as improving efficiencies in natural capital preservation and resource mobilization. "Blue finance" was discussed as a needed new theme to mobilize finance effectively to address rising pollution caused by plastics and other sources in the region's rivers and ocean bodies. Both potential green and blue finance mechanisms, examples, and structures were discussed. The ASEAN working group meetings will continue through Friday in Bangkok.
India and IEA hold workshop on EV charging infrastructure
The IEA, together with the India Bureau of Energy Efficiency and the Electric Vehicles Initiative, held a high-level workshop on policy frameworks to deploy electric vehicle (EV) charging infrastructure in Delhi on November 19. The event brought together more than 300 representatives from government, the private sector, think tanks, academia and international organisations.
Worldwide electric car deployment has been growing rapidly over the past ten years, with the global stock of electric passenger cars passing 5 million in 2018, an increase of 63% from the previous year. Responding to the growing volumes of electric vehicles (EV), the number of charging points worldwide grew by around 44% between 2017 and 2018 according to IEA's Global EV Outlook 2019. In India, total EV sales surpassed 750,000 vehicles last year, including electric two-wheelers (growth of 130% year-on-year), electric three-wheelers and electric passenger vehicles.
The transport sector in India contributes around 142 million tonnes of CO2 annually, out of which 123 million tonnes is from road transport. To mitigate climate impacts, facilitate energy security – particularly in terms of oil imports – reduce air-pollution and promote energy transition, the Government of India has issued ambitious targets towards electric mobility. In February 2019, the Government approved the Faster Adoption and Manufacturing of (Hybrid) and Electric Vehicles in India (FAME-II) scheme. FAME-II offers support for electric vehicles and charging infrastructure of approximately $1.39 billion over 2020-2022. Revised guidelines and standards for charging infrastructure were also issued in October this year. The government is exploring incentives for manufacturing electric vehicles and batteries to boost economic growth and encourage local manufacturing under its Make in India initiative.
Meanwhile, states are developing electric mobility policies and initiating pilot projects. For example, Karnataka has committed to 100% e-mobility for most vehicle segments in the city of Bangalore by 2030 while Telangana has set an ambitious goal of 100% EV migration by 2030. Government-owned companies are beginning to roll out charging stations, for example, Energy Efficiency Services Ltd is looking at 10,000 stations over the next two years.
At the workshop, Mr Abhay Bakre, Director General, Bureau of Energy Efficiency (BEE), emphasised that the need for well-planned, accessible and affordable charging infrastructure while Mr Anil Srivastava, Principal Consultant and Mission Director, National Mission on Transformative Mobility and Battery Storage of NITI Aayog, highlighted that policies need to be dynamic and in line with the current trends. Joint secretary in the Ministry of Power, Mr Shri Vivek Kumar Dewangan, emphasised that adopting the latest technologies and best practices would boost India's efforts towards the deployment of a sustainable electric vehicle charging infrastructure.
Alison Pridmore, energy efficiency transport lead at the IEA, emphasised that a coordinated approach to bring together technology solutions with appropriate enabling policies and frameworks is crucial. Drawing from global experiences, the event identified opportunities to fast-track the deployment of EV charging infrastructure commensurate with increasing electric vehicle deployment, charging needs and evolving power systems.
Throughout the workshop, particular attention was given to how to plan and design charging infrastructure systems to capture potential benefits for the electricity system and on how to match infrastructure to current and future needs, helping to ensure sufficient interoperability. International experiences provided insights into policies and framework conditions that can enable innovative customer-centric business models. Representatives from the full value chain shared experiences and raised issues that need to be addressed to accelerate progress. The final session brought all these topics together through the lens of city-led initiatives. As part of the workshop, Businesses such as Tata Motors, Hyundai Motors, BMW, Okaya Power, Exicom Power, and several other exhibitors showcased e-mobility technologies.
Implementation of reforms continues to bring EU and Ukraine closer together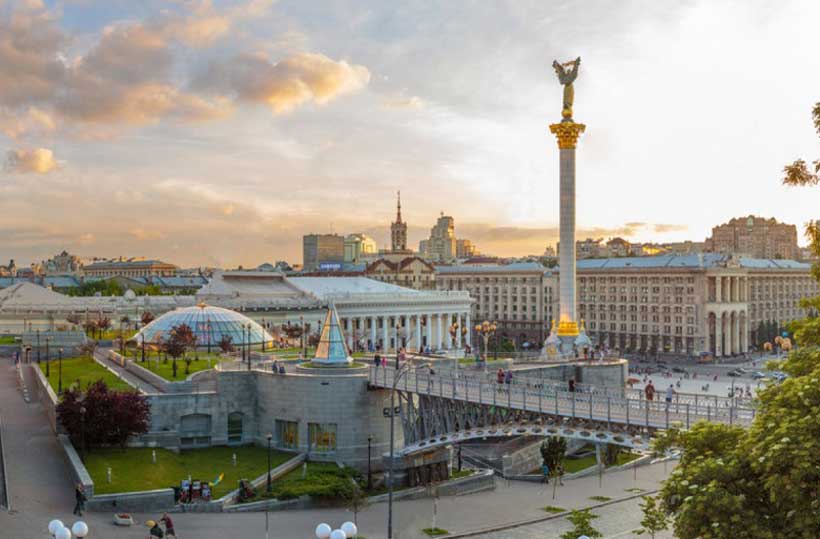 The new President, Parliament and Government of Ukraine have all stated their commitment to the continued implementation of the EU-Ukraine Association Agreement. A report published today by the EU finds that, over the past year, Ukraine has adopted important legislation and strengthened institutions, as demanded by the Ukrainian citizens, but that further work is needed, particularly to improve the business and investment climate.
"The Association Agreement continues to bring the European Union and Ukraine closer together. Thanks to this agreement, the European Union has become Ukraine's main trading partner, and since the EU introduced visa-free travel to the European Union for Ukrainian citizens two years ago, they have made over three million visits", said the EU High Representative for Foreign Affairs and Security Policy/Vice-President of the European Commission, Josep Borrell. "That Ukraine is undertaking such substantial and important reforms at the same time as its independence, territorial integrity and sovereignty are being challenged is all the more impressive. Ukraine can continue to count on the EU's support."
"The Ukrainian authorities have made progress with reforms over the past year, notably in areas that will help to create the foundations for future growth and prosperity for Ukrainian citizens. Many newly adopted laws now await implementation, and the European Union will continue to be there to accompany this process", said the Commissioner for the Neighbourhood and Enlargement, Olivér Várhelyi. "At the same time, it is important to implement the reforms in line with the shared common values of democracy, rule of law, respect for international law and human rights, including the rights of persons belonging to minorities."
The Association Implementation Report on Ukraine looks at the implementation of the commitments under the EU-Ukraine Association Agreement, in the context of the revised European Neighbourhood Policy. It covers the period since the publication of the last report in November 2018 until the publication of this report and feeds into the EU-Ukraine Association Council, which will take place in Brussels on 28 January 2020.
Real reform progress but gaps remain
Today's report highlights a number of areas where Ukraine has made rapid progress in its reforms and others where reforms remain incomplete or in need of higher attention.
In the area of the fight against corruption, the High Anti-Corruption Court (HACC) began operating on 5 September. Its work is particularly important as no high-level officials have so far been convicted for corruption. Illicit enrichment was re-criminalised, while laws on the relaunching of the National Agency for Prevention of Corruption and on the protection of whistle-blowers were adopted. The perpetrators of the PrivatBank fraud are yet to be prosecuted, while the recovery of funds allegedly embezzled remains incomplete
Concerning energy, the unbundling of Naftogaz is due to be completed by the end of 2019. However, the implementation of the electricity sector reform remains challenging in the current oligopolistic market structure. The Energy Efficiency Fund, created with the support of €104 million from the EU, started operations.
Ukraine's trade with the EU continued to increase and the EU maintained its position as Ukraine's first export market. The Ukrainian economy continued to grow and its finances and banking sector have stabilised. However, the report highlights a need to improve the business climate and encourage investment, in particular by enforcing the rule of law and supporting the fight against corruption, if living standards are to be raised.
Economic and sectoral reforms have delivered notable achievements such as the budget law, customs, market deregulation, public procurement and health, though the latter has advanced more slowly. Reforms remained limited in the sphere of intellectual property rights.
Since 2014, the EU, together with European financial institutions, has mobilised an unprecedented support package of over €15 billion in grants and loans to support reforms in Ukraine.
Background
The European Neighbourhood Policy and its review in 2015 provides the EU and its neighbours with a clear political framework for the coming years. The principles of the revised policy are: enhanced differentiation between partners; a greater focus on mutually-agreed objectives; increased flexibility to improve the EU's capacity to respond to crises; and a greater ownership by Member States and partner countries.
The Association Agreement between the EU and Ukraine, including a Deep and Comprehensive Free Trade Area, entered into force 1 September 2017. It promotes deeper political ties, stronger economic links and respect for common values, and is the basis for EU-Ukraine cooperation and EU support for reforms in Ukraine.
Climate Overshoot: The Important Conversation We're Not Having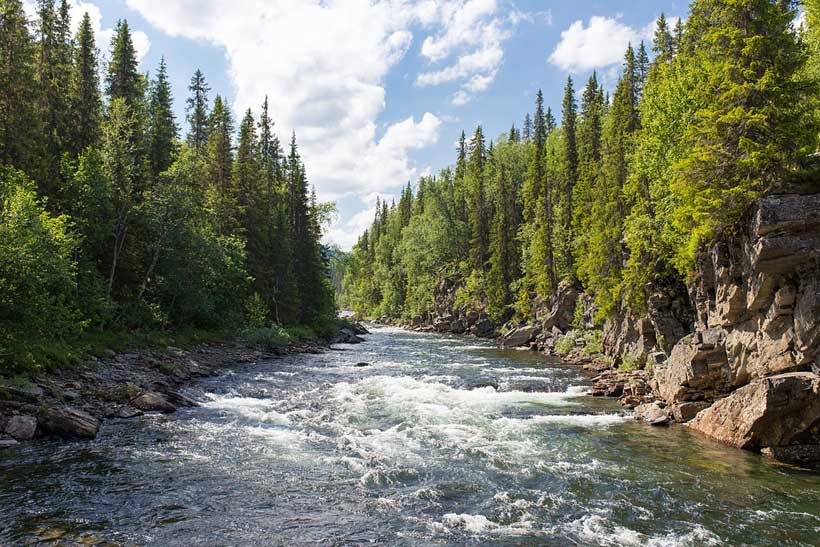 A newly released paper, Planning for Change: Conservation-Related Impacts of Climate Overshoot, published in Oxford University Press journal, BioScience, examines the potentially substantial impacts climate overshoot could have on our ecosystems and species around the globe, and how we must account for peak warming temperatures as we navigate the ongoing climate crisis.
Climate overshoot, a period where global mean temperatures rise above warming targets before settling back down, is a likely occurrence in roughly 90 percent of climate change scenarios that target 1.5° Celsius of warming. Scenarios that hold global mean temperature to 1.5°C could include an overshoot period that ranges from 1.56°C to 1.85°C for a 15 to 70 year duration, before falling back to 1.5°C. A climate overshoot period is also possible for 2.0°C scenarios, given the current lack of scope and ambition in existing mitigation commitments.
"Overshoot has been invisible in the world's climate discussions for far too long," says Rebecca Shaw, chief scientist of World Wildlife Fund. "Unless we start addressing overshoot's potential impacts, what we must do to avoid them and how we also must plan for them, we risk missing the full narrative of climate change's impacts."
Climate overshoot involves both a warming and a cooling period. During the warming phase, species and humans may migrate to more suitable habitats. Humans may convert new land for agriculture and struggle with disease and food security. When the temperatures begin to cool back down to the end-of-century target, species and humans may need to migrate again. But these migration pathways and original habitats may have been permanently transformed or destroyed during the warming period.
While it is possible to take the steps needed to avoid damaging impacts, we need to act now. As world leaders gather this week in Madrid for the United Nations Climate Change Conference COP 25 to address national commitments to the climate crisis, we must think beyond just end-of-the-century stabilized outcomes and place additional focus on addressing climate overshoot and the role peak warming would play for our ecosystems, communities and the planet.
"There are many ongoing efforts that make us feel hopeful about climate solutions," says Shaw. "We can remain motivated to ramp up these efforts and use the available science on climate overshoot as we plan towards a sustainable future."