Navigating Sri Lanka's Demographic Change
The latest edition of the World Bank's Sri Lanka Development Update (SLDU) finds the island in a challenging macroeconomic landscape. The post-conflict high growth momentum has decelerated. A volatile global environment and structurally weak competitiveness continue to weaken growth and external sector performance. High interest costs mask limited fiscal improvement.
The report's special focus examines the challenges associated with a change in demographic composition and suggests that a multi-year program of policy reforms and institutional strengthening could help prepare Sri Lanka for the decades ahead.
The SLDU, which analyses key developments in Sri Lanka's economy over the past six months, notes that while post-conflict growth has decelerated, the outlook remains stable, conditional on political stability and reform implementation.
Sri Lanka is stepping up to the plate at a time when the global environment remains turbulent. Key reforms, such as the implementation of the Inland Revenue Law, passing of the Active Liability Management Act, are helping to prepare for heightened external debt refinancing risks in 2019 and beyond.
"It is important to consolidate on previous reforms to ensure maximum benefits," says Fernando Im, an author of the SLDU and the senior country economist for Sri Lanka-Maldives. He explains that future reforms could yield high development impacts, such as further strengthening public finance management and supporting the implementation of a social registry to improve coverage and targeting of social safety nets.
Below are some of the recent developments highlighted in the report:
Sri Lanka's debt portfolio carries significant risks
At an estimated 83 percent of its Gross Domestic Product, Sri Lanka's central government debt level is high. As the country approached upper middle-income status, it has been borrowing on more commercial terms with increased cost and risk.
The majority of foreign currency denominated debt is now largely made up of market borrowings including International Sovereign Bonds (ISBs) and Sri Lanka Development Bonds (SLDBs), which in 2017 accounted for 53 percent, up from just 3 percent of total foreign currency denominated debt in 2000.
In total, maturities of bullet repayments on Eurobonds from 2019 to 2023 and from 2025 to 2028 alone amount to USD 12.15 billion. The SLDU notes that this is new territory for the country and could expose the island nation to refinancing risks.
In response, the government has adopted policies designed to address these risks, however, the slow progress of key structural reforms remains a cause for concern. It is hoped that improvements in debt management will help manage costs and risks of the portfolio, develop the domestic financial market and improve access to finance.
Despite the fast poverty reduction, there remain areas with significant poverty
Over the past two decades, Sri Lanka's economy expanded at a rapid pace and the country has done much to address extreme poverty with a decline from 15.4 percent in 2013 to 9.7 percent in 2016, as measured against the World Bank's international poverty line of $3.20 per day for lower middle-income countries.
Measures, such as the expansion of the Samurdhi programme in 2015, offered dividends although better targeting of social assistance would have resulted in larger gains. However, it is vital to note that a large number of people remain just a small shock away from falling back into poverty, says the report, noting that adverse weather conditions have become increasingly influential in recent years.
Critically, there is a disparity between various districts, with the highest poverty headcount being reported in the Northern and Eastern provinces, where regions like Ratnapura, Kandy and Badulla account for more than a quarter of the poor population combined. It is clear, Sri Lanka must design different strategies to address the varied issues around human capital, basic services, the availability of jobs and access to markets.
Sri Lanka is undergoing profound demographic change – the country needs to do more to prepare
Like many other countries in the world, Sri Lanka is staring down a dramatic demographic shift – Sri Lanka's share of working-age population peaked in 2005 and it is expected to gradually decline over time. This has implications for labor supply, service delivery in sectors such as health and education, and of course for pensions, employment and public finances overall.
A particular concern are the limited savings and instructional support mechanisms in place to support this rapidly expanding elderly population. Increasing costs mean that programs such as the Public Servants Pension Scheme (PSPS) could struggle to deliver on their benefit promises over the long run, while the EPF – the employer-based defined contribution saving scheme for formal private sector workers – appears inadequate to meet the costs associated with over two decades of retirement.
As can be expected formidable challenges exist, but improving various aspects of delivery systems will prove critical to broadening worker coverage. By prioritising educational attainment, addressing the skills mismatch that hurts new graduates in the market, and nurturing entrepreneurship, younger people could be encouraged to participate in the workforce. Finally, improving female labour force participation could also help buffer the adverse impacts of demographic factors on growth.
Consumers crave trust and control in the Fourth Industrial Revolution
A new report from PwC finds consumers are getting on board with Fourth Industrial Revolution (4IR) technologies, with 90% using at least one 4IR technology.
However as digital and physical worlds continue to blend, the rate of adoption may slow unless global businesses address workforce upskilling requirements and consumers' desire for transparency and control.
The PwC global report, Are we ready for the Fourth Industrial Revolution?, surveyed 6,000 consumers and 1,800 business leaders in six countries to obtain a clear picture of consumer sentiment toward 4IR technologies and their impact on life and work. Technologies surveyed included AI, internet of things, blockchains, and 3D printing.
PwC found consumers are leveraging a range of 4IR technologies*, and recognising benefits like time savings and productivity improvements. However consumers remain concerned about key issues including trust, that could significantly impact the overall adoption and success of the 4IR.
Balancing convenience with trust
Consumers welcome the conveniences that new technology brings but are cautious when it comes to their personal privacy. PwC found this to be true across markets, with South Korea (74%), India (70%) and the U.S. and China (tied at 69%) ranking data privacy and security as a top concern. The U.K. and Germany are slightly less concerned, at 66% and 58% respectively.
Conversely, South Korea (51%) is most likely to use 4IR products and services to access or store their financial information, compared to the U.S. (35%) the UK (24%) and Germany (20%), while South Korea (64%) and the U.S. and India (tied at 62%) are most likely to share health information to make them healthier or improve their quality of life.
When asked to identify their top three 4IR investment priorities, only 40% of business leaders cited alerting consumers to data breaches—yet consumers ranked this second-highest in importance to increase their comfort with 4IR.
Beyond the tech – driving workforce transformation in the 4IR
Employers and consumers are aligned on the positive impact 4IR can make in the workplace, especially when it comes to eliminating tedious tasks and optimising workflows. Additionally, 59% of consumers say that 4IR technology gives them more control over their work-life balance.
However, business leaders and consumers diverge when it comes to the impact of 4IR on their employment outlook, with business leaders (69%) seeing 4IR technologies as a driver of job creation, consumers (45%) citing 4IR technology as a concern over job security.
From a global perspective, concerns about job security are higher in Asia. India (73%), South Korea (57%) and China (52%) had a majority of respondents expressing concern, compared to the U.K. (44%), the U.S. (37%),and Germany (33%).
The analysis underlines how the the 4th Industrial Revolution is more than just technology. It's a revolution of how we work and live.The challenge for business leaders is a clear disconnect between their priorities and those of employees when it comes to the impact of 4IR technology investments in the workforce. From employees' perspective, it's critical that business leaders establish mechanisms for employees to share concerns about the impact of technology on their jobs.
"As smart products and digital innovations continue to flood the market and enter the workplace, business leaders need to commit to a transparent, collaborative approach to upskilling their organisations, doing so with a clear purpose related to the business and human benefits of 4IR adoption," says Steve Pillsbury, PwC US Digital Operations Leader. "It's up to employers to arm their workforces with this personalised learning and to foster both a business-led and grass-roots application of the new 4IR-related skills."
Asia Poised to Become Dominant Market for Wind Energy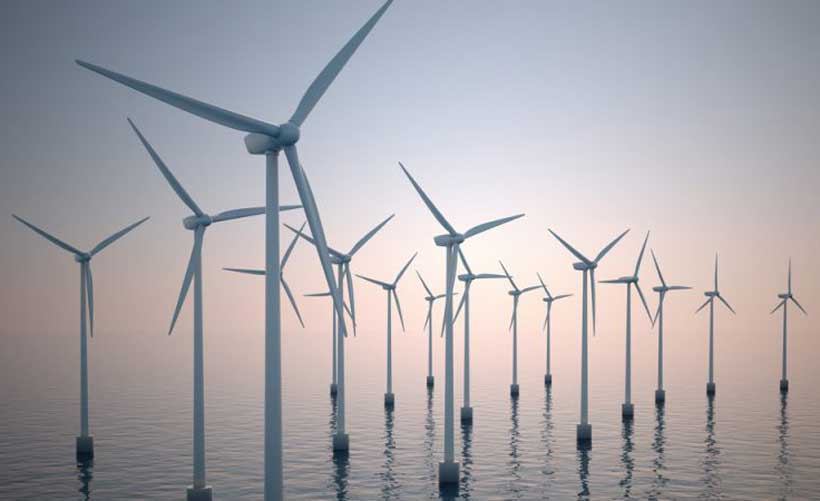 Asia could grow its share of installed capacity for onshore wind from 230 Gigawatt (GW) in 2018 to over 2600 GW by 2050, a new report by the International Renewable Energy Agency (IRENA) finds. By that time, the region would become a global leader in wind, accounting for more than 50 per cent of all onshore and over 60 per cent of all offshore wind capacity installed globally.
According to the "Future of Wind" published at China Wind Power in Beijing today, global wind power could rise ten-fold reaching over 6000 GW by 2050. By midcentury, wind could cover one third of global power needs and – combined with electrification – deliver a quarter of the energy-related carbon emission reductions needed to meet the Paris climate targets. To reach this objective, onshore and offshore wind capacity will need to increase four-fold and ten-fold respectively every year compared to today.
"With renewables, it's possible to achieve a climate-safe future," said IRENA's Director-General Francesco La Camera. "Low-cost renewable energy technologies like wind power are readily-available today, representing the most effective and immediate solution for reducing carbon emissions. Our roadmap for a global energy transformation to 2050 shows that it is technically and economically feasible to ensure a climate-safe, sustainable energy future. Unlocking global wind energy potential will be particularly important. In fact, wind energy could be the largest single source of power generation by mid-century under this path. This would not only enable us to meet climate goals, but it would also boost economic growth and create jobs, thereby accelerating sustainable development."
The global wind industry could become a veritable job motor, employing over 3.7 million people by 2030 and more than 6 million people by 2050, IRENA's new report finds. These figures are respectively nearly three times higher and five times higher than the slightly over one million jobs in 2018. Sound industrial and labour policies that build upon and strengthen domestic supply chains can enable income and employment growth by leveraging existing economic activities in support of wind industry development.
But to accelerate the growth of global wind power over the coming decades, scaling up investments will be key. On average, global annual investment in onshore wind must increase from today USD 67 billion to 211 billion in 2050. For offshore wind, global average annual investments would need to increase from USD 19 billion to 100 billion in 2050.
Statistical highlights:
Asia would account for more than 50% of global onshore wind power installations by 2050, followed by North America (23%) and Europe (10%). For offshore, Asia would cover more than 60% of global installations, followed by Europe (22%) and North America (16%).
Within Asia, China would take the lead with 2525 GW of installed onshore and offshore wind capacity by 2050, followed by India (443 GW), Republic of Korea (78 GW) and South-East Asia (16 GW).
Globally, the levelised cost of electricity (LCOE) for onshore wind will continue to fall to 2-3 cents USD/kWh by 2050 compared to 6 cents USD/kWh in 2018. Costs of offshore wind will drop significantly to 3-7 cents USD/kWh by 2050 compared to 13 cents USD/kWh in 2018.
Wind turbine size for onshore applications will increase, from an average of 2.6 megawatts (MW) in 2018 to 4-5 MW for turbines commissioned by 2025. Offshore applications will likely increase to 15-20 MW in a decade or two. Floating wind farms could cover around 5-15% of the global offshore wind installed capacity (almost 1 000 GW) by 2050.
Read the full report "Future of Wind".
Global solar PV market set for spectacular growth over next 5 years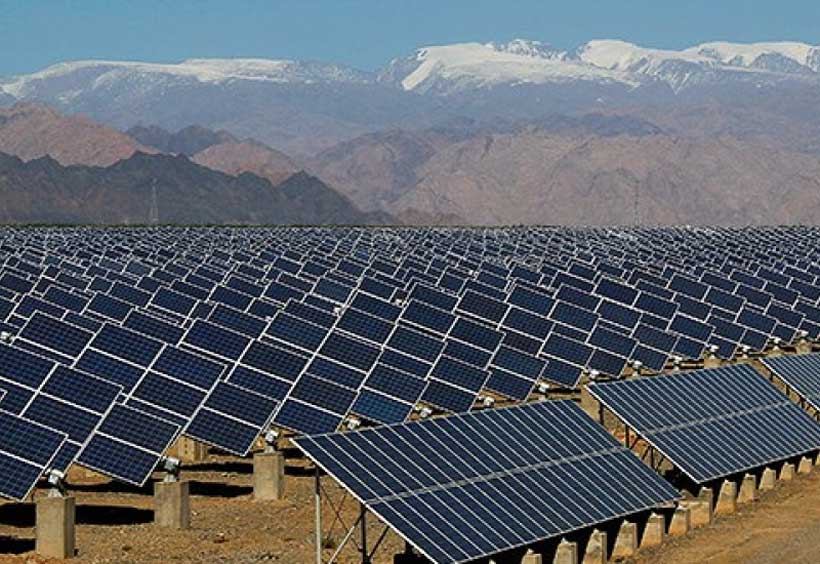 The installation of solar PV systems on homes, commercial buildings and industrial facilities is set to take off over the next five years, transforming the way electricity is generated and consumed, according to the International Energy Agency's latest renewable energy market forecast.
These applications – known collectively as distributed PV – are the focus of the IEA's Renewables 2019 market report, which was released today.
The report forecasts that the world's total renewable-based power capacity will grow by 50% between 2019 and 2024. This increase of 1,200 gigawatts – equivalent to the current total power capacity of the United States – is driven by cost reductions and concerted government policy efforts. Solar PV accounts for 60% of the rise. The share of renewables in global power generation is set to rise from 26% today to 30% in 2024.
The expected growth comes after renewable capacity additions stalled last year for the first time in almost two decades. The renewed expansion remains well below what is needed to meet global sustainable energy targets, however.
"Renewables are already the world's second largest source of electricity, but their deployment still needs to accelerate if we are to achieve long-term climate, air quality and energy access goals," said Dr Fatih Birol, the IEA's Executive Director.
The report highlights the three main challenges that need to be overcome to speed up the deployment of renewables: policy and regulatory uncertainty, high investment risks and system integration of wind and solar PV.
Distributed PV accounts for almost half of the growth in the overall solar PV market through 2024. Contrary to conventional wisdom, commercial and industrial applications rather than residential uses dominate distributed PV growth, accounting for three-quarters of new installations over the next five years. This is because economies of scale combined with better alignment of PV supply and electricity demand enable more self-consumption and bigger savings on electricity bills in the commercial and industrial sectors.
Still, the number of solar rooftop systems on homes is set to more than double to some 100 million by 2024, with the top markets on a per capita basis that year forecast to be Australia, Belgium, California, the Netherlands and Austria.
"As costs continue to fall, we have a growing incentive to ramp up the deployment of solar PV," said Dr Birol. The cost of generating electricity from distributed solar PV systems is already below retail electricity prices in most countries. The IEA forecasts that these costs will decline by a further 15% to 35% by 2024, making the technology more attractive and spurring adoption worldwide.
The report warns, however, that important policy and tariff reforms are needed to ensure distributed PV's growth is sustainable. Unmanaged growth could disrupt electricity markets by raising system costs, challenging the grid integration of renewables and reducing the revenues of network operators. By reforming retail tariffs and adapting policies, utilities and governments can attract investment in distributed PV while also securing enough revenues to pay for fixed network assets and ensuring that the cost burden is allocated fairly among all consumers.
"Distributed PV's potential is breathtaking, but its development needs to be well managed to balance the different interests of PV system owners, other consumers and energy and distribution companies," Dr Birol said. "The IEA is ready to advise governments on what is needed to take full advantage of this rapidly emerging technology without jeopardising electricity security."
According to the report's Accelerated Case, improving economics, policy support and more effective regulation could push distributed PV's global installed capacity above 600 GW by 2024, almost double Japan's total power capacity today. Yet this accelerated growth is still only 6% of distributed PV's technical potential based on total available rooftop area.
As in previous years, Renewables 2019 also offers forecasts for all sources of renewable energy. Renewable heat is set to expand by one-fifth between 2019 and 2024, driven by China, the European Union, India and the United States. The heat and power sectors become increasingly interconnected as renewable electricity used for heat rises by more than 40%. But overall, renewable heat potential remains vastly underexploited. The share of renewables in total heat demand is forecast to remain below 12% in 2024, calling for more ambitious targets and stronger policy support.
Biofuels currently represent some 90% of renewable energy in transport and their use is set to increase by 25% over the next five years. Growth is dominated by Asia, particularly China, and is driven by energy security and air pollution concerns. Despite the rapid expansion of electric vehicles, renewable electricity only accounts for one-tenth of renewable energy consumption in transport in 2024. And the share of renewables in total transport fuel demand still remains below 5%. The Accelerated Case sees renewables in transport growing by an additional 20% through 2024 on the assumption of higher quota levels and enhanced policy support that opens new markets in aviation and marine transport.