'Endemic' sexual violence surging in South Sudan
A surge in sexual violence in South Sudan's Unity state targeting victims as young as eight years old, has prompted a call from the UN human rights office, OHCHR, for urgent Government measures to protect victims, and bring perpetrators to justice.
Despite the signing of a peace deal between belligerents last September, UN investigators found that at least 175 women and girls have been raped or suffered other sexual and physical violence between September and December 2018.
The actual level of violence is likely to be considerably higher, OHCHR spokesperson Rupert Colville told journalists in Geneva on Friday.
"Obviously (it is) not the whole picture, but they found 175, women and girls who had been either raped, gang-raped or sexually assaulted or physically harmed in other ways," he said. "And 49 of those girls who were raped, were children."
According to a joint report by OHCHR and the UN Mission in South Sudan (UNMISS), attacks against women have decreased significantly since the peace accord was signed on 12 September.
Nonetheless, it warns that such incidents are "endemic" in northern Unity state, on the border with Sudan, creating a sense among communities that it is normal to be a victim of sexual violence.
Victim's testimony recalls recurring attacks
Citing the testimony of one victim, Mr. Colville explained that many women are raped while fetching firewood, food or water – often more than once – as they lack any protection.
"She said, 'If we go by the main road we are raped, if we go by the bush, we are raped. I was raped among others in the same area repeatedly on three separate occasions."
The surge in conflict-related sexual violence is attributed to many factors including the breakdown in the rule of law, the destruction of livelihoods, forced displacement and food insecurity, after years of civil war.
Large numbers of armed young men, a 'toxic mix'
But one of the main reasons is the large number of fighters in the area, who have yet to be reintegrated into the national army, according to the peace deal.
Most of the attacks are reported to have been carried out by youth militia groups and elements of the pro-Taban Deng Sudan People's Liberation Army in Opposition, SPLA-IO (TD), as well as South Sudan People's Defence Forces (SSPDF).
In a few cases, attacks were perpetrated by members of the group affiliated with reinstated Vice President and peace deal participant, Riek Machar, Sudan People's Liberation Army in Opposition (SPLA-IO (RM), the UN report says.
"Particularly in this area, there are essentially three main groups who…are involved in these rapes, including the National Government force," said Mr. Colville. "And a lot of these young men who are heavily armed, are just waiting around…This is a very toxic mix, and there are also youth militia which some of these official groups ally with and you don't know exactly who they are; they've been heavily involved as well."
Rule of law 'just not applied'
A key challenge is tackling the prevailing impunity throughout Unity state, which is linked to the volatility of the situation across the country, OHCHR maintains.
"There's been very little accountability in South Sudan for what is chronic, endemic problem of sexual violence against women and girls," Mr. Colville said. "Virtually complete impunity over the years, as a result, very little disincentive for these men not to do what they're doing. The rule of law has just not been applied."
Mobile courts provide glimmer of hope for victims
Among the practical measures taken to a bid to help vulnerable communities in Unity state, UNMISS has cleared roadsides to prevent attackers from hiding from potential victims.
A mobile court system is also operational in towns, including Bentiu, which has had "some success" in bringing perpetrators to trial, OHCHR's Mr. Colville said, noting nonetheless that "this is just a drop in the ocean".
"There are thousands and thousands of perpetrators, there are officers involved, there are commanders who've got command responsibility who instead of being investigated and brought to book…have been promoted, and are still in charge of groups operating in this area who are still raping women," he concluded.
How COVID-19 pandemic affected South Africa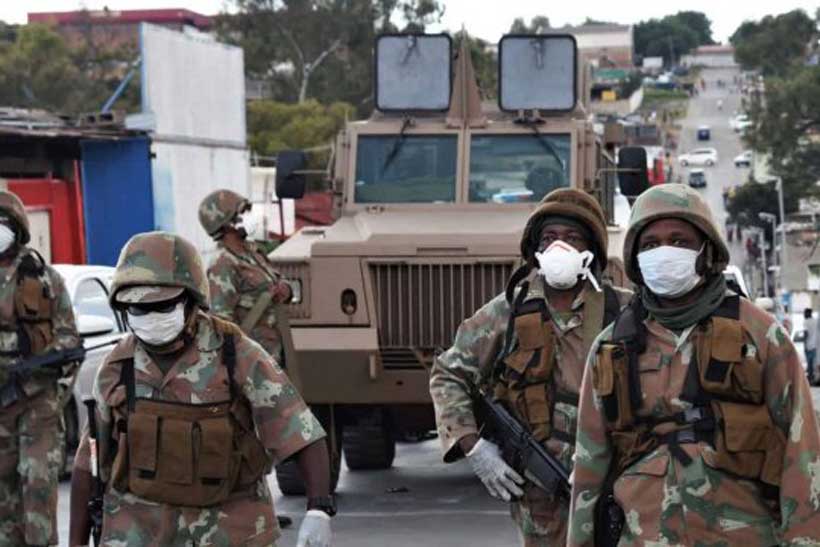 At present, South Africa is the world's fifth in the number of coronavirus cases. The epidemiological situation in the country continues to deteriorate, as despite a decreasing number of new cases reported daily, the number of tests has decreased as well. On August 2, 2020 the total number of infected exceeded 511,000, with a daily increase staying at 10,000 – 12,000. The death toll exceeds 8,000. Nevertheless, Health Minister Dr. Zweli Mkhize points out that the percentage of recoveries make up 64% – higher than the world average of 58.2%, which does inspire hope.
Significantly, what hit South Africans the most was the economic consequences of the COVID-19 pandemic. South Africa is de facto the only country where along with the closure of different sectors of the economy after the introduction of a quarantine on March 27th there still exists a ban on the sale of tobacco and alcoholic drinks, including wine, the domestic consumption of which is a major source of the country's revenues. (In June the government partially lifted the ban on alcohol for one month,, which caused a serious rush among the population and as a result, an upsurge in COVID-19 cases – P.L.) Moreover, the above-mentioned measures have inflicted substantial losses on the restaurant business and the farming sector, triggering severe criticism from trade union movements. Union leaders have warned the South African government that if not lifted the quarantine will result in the loss of jobs for 800,000 public catering workers and for about half a million employees of the wine-making industry. The situation in the tourist sector is as alarming as the country's authorities keep the decision to close the borders in force. Domestic tourism is also prohibited. All in all, about 3 million people have lost their jobs during the 4-month quarantine and experts predict a growth in unemployment from 30% to 50%.
In addition, the South African society is demonstrating an ever growing criticism of the measures taken by police and military personnel to guarantee anti-pandemic regime. Participation of police and army servicemen is frequently accompanied by disproportionately harsh measures against quarantine violators, particularly residents of informal settlements, known as "townships". All this sparks sporadic outbursts of protests among poor dark-skinned communities. Meanwhile, shortages of protective masks and other individual protection items have resulted in more cases of law enforcement employees contracting the coronavirus infection, which leads to the closure of many police stations and an increase in crime.
South Africans point out that the government and its anti-COVID-19 committee are unable to cope with the crisis, which becomes clear from a surge in coronavirus cases among the population. Also under question is the country's healthcare system, which, experts say, will not be able to handle an influx of coronavirus patients at the peak of the epidemic in August-September due to shortages of hospital beds, medical equipment and medicaments. What is particularly frustrating is the numerous cases of the authorities being slow in addressing social issues, especially those related to the preservation and creation of new jobs.
Given the situation, South African experts say, tensions will continue to escalate and as the epidemiological situation deteriorates, there will be more mass protests on the part of the dark-skinned community, particularly residents of "townships".
Simultaneously, the South African government is pinning hopes on a short lull, – last week the IMF approved the so-called "COVID" loan of 4.2 billion dollars for South Africa. The South African leadership expects these resources to reverse the negative trend by financing the priority program of supporting the country's population.
Meanwhile, analysts underscore that the government is faced with other, equally pressing issues, including restoration of the economy, restructuring of state-run companies, and creation of jobs. Experts say South Africa is in for hard times, which will require maximum coordination from the authorities to maintain political and social stability amid the continuing social and economic crisis in the country.
From our partner International Affairs
Sashaying to success: Fashionomics Africa helps designers embrace the digital age
From a new digital marketplace to connect Africa's creatives with global markets, to masterclasses to help designers share and learn, and webinars to inform and inspire: the African Development Bank's flagship Fashionomics Africa(link is external) initiative has taken great strides this year.
The website and mobile app were unveiled at the Global Gender Summit in Kigali in November, to help Africa's fashion designers, textile and accessories entrepreneurs grow their businesses, with a focus on women and young people.
"It is all really for connecting business to business, businesses to consumers and ensuring we are putting into place all we need to really transform the clothing and fashion industries in Africa," Dr. Jennifer Blanke, the Bank's Vice President for Agriculture, Human and Social Development, said at the launch.
With secure e-commerce and online payment systems, the aim is to connect suppliers, buyers, manufacturers and distributors to consumers and investors – to increase access and grow markets within Africa and across the globe.
"The Fashionomics Africa digital marketplace will be a game-changer for Africa's fashion entrepreneurs, to be able to reach regional and international markets and increase their revenues," said Mahlet Teklemariam, Founder of Hub of Africa, an Ethiopia-based fashion platform that promotes African brands.
In February, Fashionomics Africa hosted a masterclass in Nairobi on how to establish successful fashion brands. Organized by the Bank's Gender, Women and Civil Society Department, more than a dozen fashion industry mentors shared their experiences and expertise with the aspiring entrepreneurs, the vast majority of them women.
"The Fashionomics Africa masterclass has all the right ingredients to add flavour to your fashion business," said Linda Murithi, founder of Love Fashion Kenya, one of the designers who attended the Nairobi event.
The masterclass – which followed similar workshops held in Addis Ababa, Abidjan, Johannesburg, Kigali and Lagos – discussed business acumen, access to finance, branding, marketing and networking and reflected on the challenges and opportunities African fashion entrepreneurs encounter.
"Some designers feel alone. Fashionomics Africa has created a platform where people share the same language," said Brendan McCarthy of the Parsons School of Design, and one of the mentors at the masterclass. "They can connect, share experience and create a collaborative community."
More recently, in a rapid response to the new social and economic environment created by the COVID-19 outbreak, Fashionomics Africa has launched a series of webinars to address the opportunities and threats posed by the pandemic to Africa's fashion industry.
At the opening webinar in early June, fashion entrepreneurs, investors, industry experts and business insiders, exchanged ideas on the need for a digitally-enabled African fashion industry during and after the COVID-19 pandemic.
"African fashion is rising right now. African designers need to develop their unique business modeland have to be innovative. To do so, digital is key," Sarah Diouf, founder of made-in-Africa online brand Tongoro, said at the webinar. "It's a tool that we can truly leverage in our advantage."
Be it the feel of the fabric, the fit of the design or the vibrancy of the pattern: the fashion business has traditionally thrived on personal attention and face-to-face contact. But the need to reimagine the role of technology as a lever for growth in the industry has been thrown into sharp relief by the COVID crisis.
The containment measures put in place to curb the spread of the virus mean fashion entrepreneurs, like those in other industries, must look to online trading tools and or mobile money platforms to build resilience and prepare for the future. In this, the role of Fashionomics Africa is more vital than ever.
Somalia: An American Media Pundit, Exaggerates and Weaponizes International Aid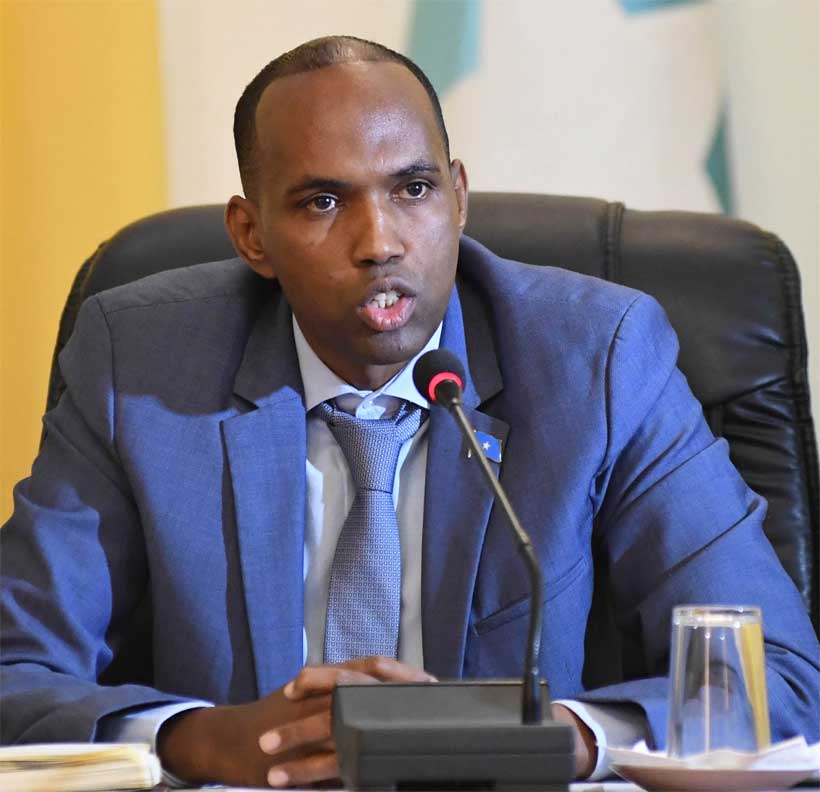 Recently, after the Somali parliament removed prime minister, Hassan Ali Kheyre, in an overwhelmingly no-confidence vote, it didn't only raise my eye borrows but it made me startled to read an opinion article on the matter in the Washington Examiner by Michael Rubin whose writings I usually find quite utopian and unbalanced. The piece titled, The State Department spent $1.5 billion on Somali democracy and built a dictatorship, was full of chunks of inconsistencies, bending the truth, and calumny attacks on the sovereignty of my home country, Somalia, in the disguise of having the right to express an opinion.
Before we delve into the essence of my observations of Mr. Rubin's article, let me briefly explain why prime minister, Hassan Ali Kheyre, was ousted by the parliament. However, to safe the reader a boring monologue on why and how the prime minister was sacked, I have to go to the point with brevity; the prime minister lost his job after indirectly sabotaging a one-man, one-vote election legislation he was a part of creating it, so that the Somali citizens can directly elect their leaders, a right they lost decades ago, whose opposite is to go back to electing parliament through clan based picks by traditional elders, then the parliament elects the speaker and the president, then the president nominates a prime minister to be confirmed by the parliament, a process tainted with corruption and vote buying, coupled with dangerous foreign interests; the prime minister preferred that old process, but to say the least, the prime minister was a competent figure who did a great job for the public while he was in office, and in his resignation speech, although he did not like how the no-confidence vote was conducted, he left with dignity and a unifying message.
The trick to hoodwink readers Mr. Rubin used in the title of his article was to combine all aid received by Somalia from all sources, even from the United Nations, as a single one of 1.5 billion given by the US State Department alone, which is not the case, and he claimed it as an example for being implicitly one-time payment. Then, he wrote:
"Consider first the sheer scale of the United States's investment in Somalia: The U.S. has spent tens of billions of dollars on Somalia in recent decades." But in the title of his article, he tied together the 1.5 billion and what he called building a dictatorship in Somalia in which the reader cannot escape the inference that the US built in Somalia a president Farmaajo dictatorship with 1.5-billion-dollar aid money, a downright lie to discredit Somalia's resolve not to cave in foreign interference in its affairs, as contrarily evidenced by the weak Somali governments prior to president Mohamed Abdullahi Farrago's administration. On the other hand, what is so surprising if not disgusting is that Mr. Rubin wrote the following as he cites a biased website that Somali leaders embezzled, a website apparently run by Somalia's self-proclaimed republic of Somaliland to disseminate anti-Somali news and propaganda; he wrote incoherently as he inserts links, making it an issue, for instance, the international debt relief Somalia deserved so much because of its transparence and good governance, which the international donors praised:
"Under Ambassador Donald Yamamoto, aid to Somalia more than doubled. Over the last year, not only did USAID contribute near $500 million, but Yamamoto successfully advocated debt forgiveness that forced American taxpayers to write off $1 billion in Somali debt, much of which was embezzled by some of the same figures with whom the U.S. now partners. Yamamoto wanted to give Somalia even more."
Finally, I would say that Somali president, Mohamed Abdullahi Farmaajo, despite his government's term coming to an end, will nominate a new prime minister, and the new prime minister will be confirmed by the parliament. Somalia will not go back to the corrupted, old system of election. Somalia will succeed and hold a one-man, one-vote election. The sovereignty of Somalia is stronger under president Farmaajo leadership, and as Somalis, we will not let our sovereignty to be compromised by foreign actors. And, Mr. Rubin, I resect your opinion no matter how distorted it can be, but I don't think the United States government, or the international donors agree with you!