Thwarting Trump on Climate Change Denial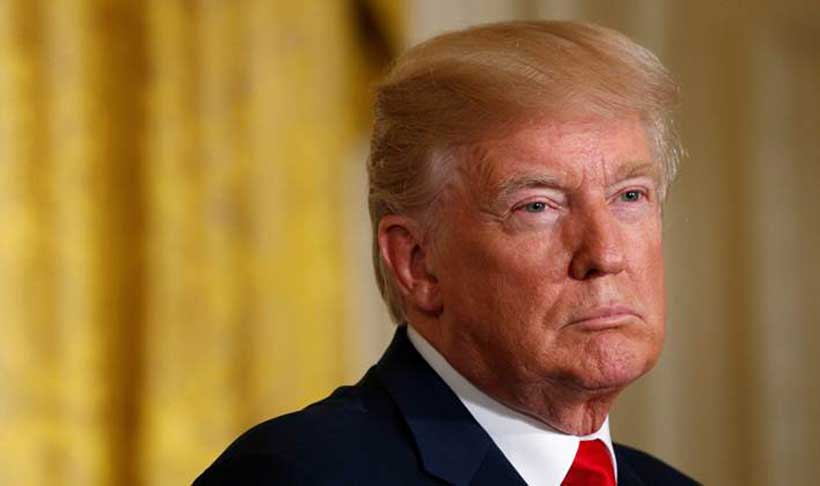 We now have the remarkable convenience of the internal combustion engine, and also its noise and chaos and emissions to energize climate change.  Burning fossil fuels has put us on planet Titanic …
The doomsday clock remains at a critical two minutes to midnight, the 'new abnormal,' spelling future disaster, and we will continue to be like the "Titanic, ignoring the iceberg ahead, enjoying the fine food and music," to quote former California governor Jerry Brown.  He is now the executive chairman of the Bulletin of Atomic Scientists, the organization behind the clock.  This year climate change is cited as a major cause; it was the principal reason in 2012 and 2014.
The U.S. 'National Climate Assessment' last November did not mince words when it noted, "The evidence of human-caused climate change is overwhelming … the impacts of climate change are intensifying across the country."  The report mandated by Congress and affirmed by science agencies of the government was repudiated by President Trump:  "I do not believe it," was his blunt response.  Mr. Trump religiously opposes climate change, believing it to be a natural phenomenon that will reverse itself also naturally.  About the current administration, one prominent scientist, the president of the Woods Hole Research Center, was quoted in Science as saying, "They're in la-la-land." Science has labeled the inaction, the policy breakdown of the year.
Sadly this la-la-land is not harmless as tell-tale signs of the exacerbation of weather events are already here:  Hurricanes intensify quickly, then move slowly shedding unprecedented amounts of rain.  It happened with Harvey over Houston in 2017, and with Florence over North Carolina in 2018.  That overall temperature in the oceans is breaking new records is one good reason.
The 1.5C report from the Intergovernmental Panel on Climate Change has given us, on the safe side, a 12-year window in which to start reducing emissions, to try to achieve neutral balance by mid-century, or eventually a self-reinforcing feedback loop will lead to uncontrollable warming and a "Hothouse Earth."  If   we cannot expect any policy initiatives from this administration, can changes in individual behaviors help?  Apparently yes, and it is within our power to address two major CO2 sources:
Carbon capture from the atmosphere is difficult and expensive.  A better alternative might be to remove it at the source.  That means at power stations and factories, and there are new processes offering hope.  However, most carbon emission comes from transportation, and it points to a future of electric cars using electricity from CO2 scrubbed power stations.  The choice of car is clearly up to us.
Another avenue of individual involvement is dietary change for a sustainable future — in itself clearly at odds with the zealous consumption of meat in rich countries.  Ruminants release methane through belching as food passes through their several stomachs.  Over their agricultural cycle, cattle alone emit 270,000 tonnes of greenhouse gas per tonne of protein, many times more than poultry.  As Bill Gates has observed if cows were a country, they would rank third in greenhouse gas emissions.
There is another way to look at it.  One can translate a kilo of different food sources into the number of car miles driven.  Lamb is definitely the worst at 91 miles followed by beef at 63.  Bad news for vegetarians, cheese comes in at 31 miles.  It is followed by pork (28), turkey (25), chicken (16), nuts (5) and lentils (2).  Imagine if dietary habits changed from beef to lentils, even once a week would make an enormous difference.  Also chicken, turkey and pork are reasonable substitutes as cutting out beef and lamb is clearly critical.  By the way, Indian food has delicious lentil recipes.
Scientists may soon have other intriguing possibilities, including lab-grown meat, that is if the current Beyond Burger type bean substitutes do not quite make the taste test.  Then there are crickets!  They happen to be an excellent source of protein offering more per pound than beef, and their production leaves a tiny ecological footprint in comparison.  Ground up into powder, this protein can be added to flour or other foods, and it is available.  Kernza is a perennial grain and a substitute for wheat and corn but without their annual tilling which robs the soil of nutrients and also causes erosion.  There is also a new oil made from algae.  Sourced originally from the sap of a German chestnut tree, it has been developed further to yield more oil, and is being sold under the name Thrive.  With a neutral taste and high smoke point, it makes an excellent substitute for the environmentally destructive palm oil, where plantations have ravaged forests in Indonesia and imperiled orangutans.
Personal choices can make a huge difference, including walking whenever possible for short distances instead of driving — mostly it's just habit.  Bicycles, tricycles and push scooters are all out there, including some with electrical power assist.
Yes, there are options available to cut back our contributions to climate change; they require changes in habits and tastes, perhaps difficult, but we will have to eventually if we are not to leave behind a raging planet for future generations.  Meanwhile, the young in Europe have been marching in their tens of thousands to draw attention to the issue, and it cannot hurt to do likewise.
COP 26 must yield pragmatic outcomes to sustain livelihoods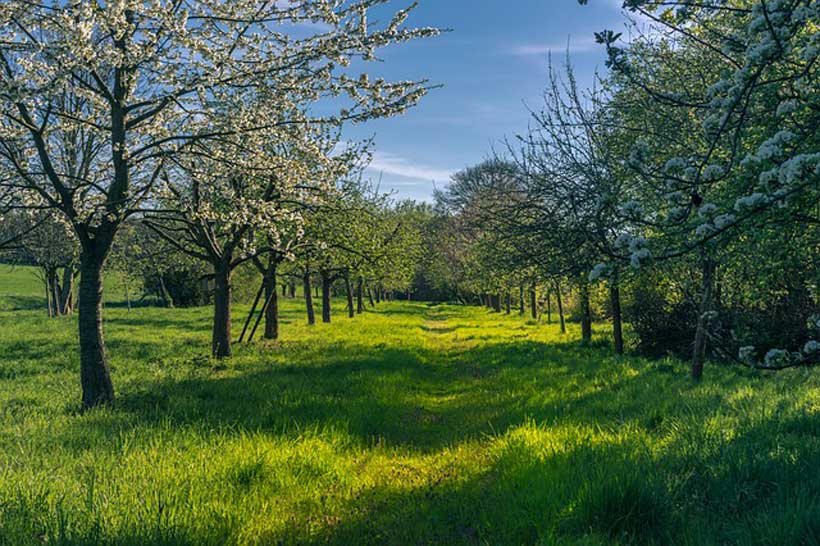 Glasgow is now ready to host the United Nations Climate Change conference, popularly known as COP 26 (i.e. the 26th Conference of Parties). This year it will be hosted by the United Kingdom in collaboration with Italy. Since the Paris Agreement, there have been several challenges in the multilateral effort towards climate change adaptation and mitigation measures. President Donald Trump pulled the United States out of the Paris Agreement in 2017. This had created huge difficulties for the international community and especially the low-income countries and developing countries in meeting their obligations for carbon emission reduction. A climate change adaptation and mitigation measure requires financing and investments too, and for low-income countries it is mostly difficult. Therefore, a global effort is required to mobilise resources and meet the COP 26 goals too. During the Copenhagen Summit of 2009, the developed countries promised to give $100 billion to the developing countries by 2020 to help meet their climate change obligations. But since this pledge has not been fulfilled, the developing countries have been demanding for it.
Since the Brundtland Commission defined "sustainable development" in 1987 and the subsequent Rio Summit (Earth Summit) in 1992, there has been an increased global attention by policy makers, think-tanks, industry professionals, academics and the civil society for making the earth a better place. The Earth Summit resulted in the signing of the Rio Declaration by 175 countries, proclaimed twenty-seven principles that focussed on health, environmental legislation, and other issues of public interest related to sustainability. In fact, the United Nations Framework Convention on Climate Change (UNFCCC), a legally binding commitment was also opened for signature by countries as part of the Rio Declaration.
Later, in 1997, the Kyoto Protocol was adopted, but it was implemented in 2005 till the period of 2012. Being a binding commitment, it actually operationalised the UNFCCC. The Protocol called for a 5% carbon emission reduction compared to 1990 levels to be undertaken during 2008-2012. However, the Protocol could not yield the desired result, and at COP 21 i.e. the Paris climate change conference in 2015, Kyoto Protocol was replaced by the Paris Agreement. The Paris Agreement called for limit the global warming to below 2 degrees Celsius, and preferably to 1.5 degrees Celsius as compared to pre-industrial levels.
In February this year, President Joe Biden led the United States to join the Paris Agreement from which President Trump had pulled out in 2017. The U.S. re-joining this agreement came as a great relief to the international community and strengthened multilateral efforts for climate action. "Climate Action" was also incorporated as one of the Sustainable Development Goals (SDGs). It is SDG 13, and calls for taking urgent action to combat climate change. There are five targets mentioned as part of this SDG. Summarily, these include efforts towards building resilience and adaptive capacity for tackling natural disasters, aligning climate-related measures into national planning and policies, increasing awareness about climate change challenges, mobilising climate fund, and capacity-building for improved planning and management in vulnerable countries and marginalised communities across the world.
Today, as the world struggles to overcome the challenges posed by the Covid-19 pandemic on peoples and businesses, focusing on climate change becomes ever more important. As per the COP 26 official web site, the key goals of COP 26 include the following: a) secure global net zero by mid-century and keep 1.5 degrees within reach, b) adapt to protect communities and natural habitats, c) mobilise finance, and, d) work together to deliver.
To fulfil these goals, specifically the international community must focus on some key aspects for climate action. Some such issues which need global attention to meet our climate change obligations are as follows:
1.Support livelihoods in coastal areas: The international community need to focus on resilient infrastructural development and support livelihoods especially in coastal areas which are more prone to natural disasters. Climate change is also gradually becoming one of the major causes of climate-induced human displacement. So, it is very important to preserve ecosystems and habitats.
2.Resource mobilisation: For tackling climate change related challenges, resource mobilisation is very crucial. As we have seen that with the unexpected withdrawal of the U.S. from Paris Agreement in 2017, climate related funding faced a major challenge. It was only after the U.S. re-joined the Agreement in 2021 that the multilateral efforts could be strengthened.
3.Protect terrestrial and marine ecosystem: Climate change causes ocean acidification, irregular rains and droughts, and can cause water and vector borne diseases. All these have been responsible for creating difficult living conditions both in land as well as in marine ecosystem. These ecosystems need to be protected through necessary multilateral agreements and climate financing both for Life below Water (SDG 14) as well as for Life on Land (SDG 15).
4.Invest on renewable energy: This is very critical in today's context, and especially in the post-pandemic scenario. Countries need to build their capacity for renewable energy e.g. solar, wind, hydropower etc. This can help reduce energy consumption cost to the consumer, reduce fossil fuel dependence, and create jobs also.
5.Multilateral effort needed: This is a global challenge, and thus requires a global effort. Whether small islands like the Maldives faces the vulnerabilities related to climate change or the coastal communities in Vietnam are affected by it, no single country or a group of country can tackle this challenge alone. Also, there is a need for collaboration and cooperation between governments and the civil societies across the world for framing multilateral rules to combat climate change. Article 6 of the Paris Agreement also calls for enhanced international cooperation to help countries implement their obligations.
Therefore, COP 26 becomes a very significant framework on climate change, and the people in low-income and developing countries have huge expectations from it. The international community is looking forward to some practical outcomes that can support livelihoods and create a smooth transition to a post-pandemic world.
Let's play the squid game: but we play for our planet this time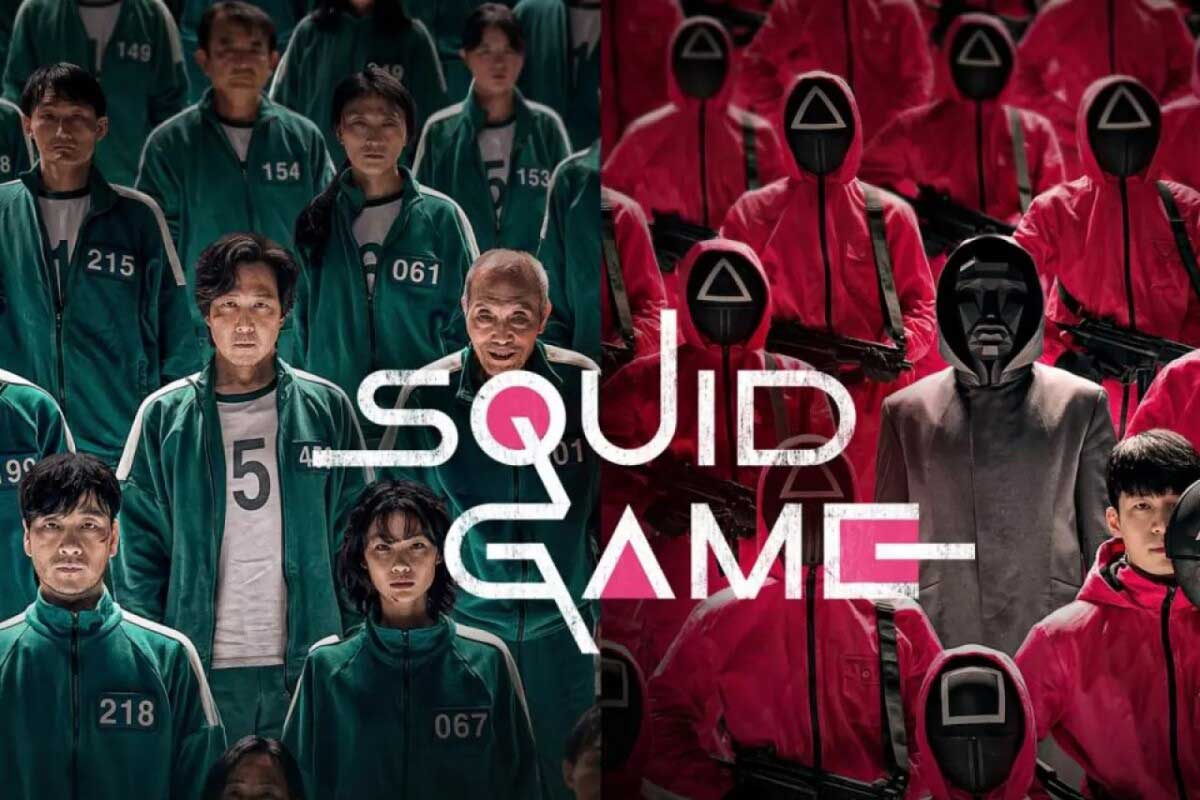 Squid game is a current Netflix's trend series and no one can escape from its influence. The world has Squid game fever now and there are a lot of people who want to partake and experience being in these games. People are lining up to try the popular games in the show and the Squid game's challenges are piling up in social media and YouTube. This show is climbing up to the first place and achieving global popularity.
In the Squid game, the people who have debts are trying hard in playing the children's games to win the billion-prize money but the punishment is death. The struggle and the poverty are focused in this series. Besides, it highlights the greed of the people and how it can awaken the devil's side of human beings. The friendships, sympathy and care can be destroyed easily because of the greed for surviving and money. Apparently, this show is giving a special taste to the audience by the direct approach about our society and socioeconomic conditions. Therefore, it is no wonder that this gains a lot of popularity and becomes Netflix's most-watched series in history.
Since Squid game wave is striking hard, people are addicted to the show and their willingness to try out the games of this show are unstoppable. So, this time can these passionate audiences participate in the Squid game competition for the sake of our planet? Nowadays, the state of our planet is serious and encountering a plethora of threats; pollution of air and water, ozone layer depletion, climate change, rising sea levels, land degradation, deforestation, loss of biodiversity and so on.
Due to these environmental concerns, a lot of groups are rising up to spread awareness within the public. These socially conscious groups around the world try hard to inform how the single action of the people can impact the earth. Not only to protect the environment but also to reduce the existing environmental issues, the people from different backgrounds, societies and places have to work together. Although plenty of people are now concerned for their home planet and searching for the answer to solve these issues, educating the public to increase more awareness and attention still needs more room to develop.
To promote environmental awareness and actions to help our planet, the growth of the Squid game can play a perfect role. The unbeatable amount of Squid games addicted fans who are also concerned for the state of the planet can be used in encouraging the public more for the current issues of the earth. Let them play these trend games that they are dying to play and at the same time, the promotion for the actions to preserve the earth will be done.
Creating the competition which inspire Squid game series for our home planet
Type of games and the Rules
Just like in the Squid game series, in this competition, there will be traditional children's games which were popular in the past. But this time, the games will be collected from various countries. Therefore, the contestants can experience various cultures, explore new things and as a consequence, they will feel connected to each other. Besides these traditional games, there will be games that can help to reduce the carbon footprints such as planting the trees as much as they can in the given time, creating innovative staffs by recycling or reusing the materials and so on. The prime rule for this competition is that the player cannot quit till the game ends and they will have to agree to take the punishment no matter what. And manipulation to each other is not allowed and all the players will be equally treated while in the games.
Host and sponsors
The international organizations such as WWF, IUCN, UNESCO, UN, ASEAN, ADB, etc can be the host in this game. Since these organizations are helping to identify the environmental problems and supporting the protection, they can be the best candidate to be a host in the competition. Along with them, the big corporations who are embracing sustainability can be the sponsors, in other words, they will take the role of VIPs just like in the Squid game series. As the businesses can make greater profits and create better images by considering the economy, social and environment in operating their businesses. Being the sponsors in this game will help them in implementing the better CSR programs and pursuing sustainability. This is one of the best ways to acquire the public's attention, also loyal customers and as a result, their brand image and competitive advantage will also be improved.
Players
Who will get the invitation for this game?
A group of socially conscious, young generations and also the people who want to experience the games can be the players in this competition. Most of the youths are worried about the future of the planet and they are concerned about the impacts of the environmental issues. They want to change their lifestyles to be more environmentally friendly compared to the older generations. Due to this competition, the adults can have a chance to remember their nostalgic childhood times and the young can experience these old games while they can make effective things for the planet.
Prize
The prize is one of the incentives to stimulate the people to play in this game. The bitter truth is one of the powerful incentives is money. A group of winners will get the money to invest in the environmental projects. Frankly, to protect our environment and planet, billion dollars is one of the requirements.
Punishment
As the players are competing for the sake of the earth, the punishment will definitely not be death. But instead, the players who will get eliminated from the games will have to spend their times at the special place for several days. That special place is located in one of the biggest landfill sites. Losers of this competition have to work in that place and they will have to help in the disposal services.
To conclude, if this competition actually happens in the future, it will bring certain benefits for the environment, society and businesses. So, why do not we inspire this current most-watched series "Squid game" to spread awareness and encourage the people to save the planet, Earth. Let's give a chance for the people to play in their favorite childhood's games, be green and save our home.
Climate change and global challenges
The whole world has been severely affected by climate change and the Covid-19 epidemic. The natural character of the whole world has also changed due to the rise in global temperature. Given the current situation, all the people of the world are in a state of panic about the horrors of the coronavirus. The world has been devastated by hundreds of disasters since the 1960s. More than 50 million people have become destitute. Many people have died. And most of the disasters are accompanied by constant climate change.
In 2020, 4 crore people became homeless due to deteriorating weather and climate change. At the same time, the adverse effects of the weather are becoming more extreme due to climate change from this year. This year it will break the record and stand at 5 crore. Many people have to leave their country. This number is double the current refugee population in the world. Not just any particular country or people, people all over the world are facing the harmful effects of climate change. Especially in the last 20 years, this effect has spread from Asia, Europe, Africa to the Americas.
Increasing use of fossil fuels is warming the weather, forcing more people to flee their homes due to unexpected floods or storms. Besides, factors like crop damage and drought are also making this trend more evident. Politicians in rich countries are fearful of increasing pressure on their country's infrastructure due to the influx of environmental refugees from other countries.
Carbon emissions play the biggest role in climate change. Low-income countries are also deprived of 100 billion a year in promised compensation for carbon emissions. Asia has the highest number of people displaced due to environmental reasons. In countries such as China, India, Bangladesh, Vietnam, the Philippines and Indonesia, millions of people live in low-lying coastal areas or in delta-adjacent areas. More and more people are at risk of flooding due to population growth and urbanization, and the rapid rise in sea level is being added to this.
People have already witnessed extreme weather, drought or heavy rains, cyclones. That is to say, the destructive form of climate and nature is gradually becoming manifest. Mankind is being blamed for this hostile behavior of nature. People are taking care of nature in many ways. Rivers are being occupied and the mountains are being cut indiscriminately. Houses are being built on agricultural land. In this way, oppression on nature is going on in various ways, due to which nature is becoming hostile. We are ruining all our own achievements. As a result, there has been severe inflammation.
The world's population is constantly growing. There is no end to the discussion and criticism about population growth. It is time to take stock of what new steps can be taken or how human suffering can be reduced. With the increase in population, new problems have been added. It may seem unbelievable but it is true that every day around 25,000 people in the world die due to eating habits and malnutrition. In addition, the world is facing many adverse reactions including shortage of potable water, air toxicity, depletion of resources, housing problems and the destruction of the Ozone layer.
At the root of this is population growth. The temperature in the capital Dhaka has risen due to rapid population growth. A study has identified 25 high-risk areas in Dhaka as a result of rising temperatures. These areas have been named 'Hit Island'. The performance of the people of this area is decreasing day by day with the increase of various diseases.
Assistance is needed to increase the capacity of CVF countries to deal with the dual threat of epidemics and disasters, especially those affected by the increased frequency of climate-related disasters. Climate-risk countries contribute the least to global greenhouse gas emissions, but they suffer the most. 2021 is a very important year for climate issues as the United States returns to the Paris Agreement. The COP-26 conference on climate change in Scotland next November is expected to yield some good results on climate change. The main goal of COP-26 is to address the impact of climate change and to educate the world about its harmful effects. Bangladesh has also participated in this climate change prevention project.
In ancient times there was a close relationship between man and nature. Ever since man came in contact with civilization, he has learned to strike at nature. Over time, man began to wreak havoc on nature. The problem of environmental pollution is increasing day by day. The trees were not spared from the victims of cruelty. As a result, fear is constantly concentrated in our habitable world. We look for different ways to get rid of it. But if we let nature be like that, we would not have to suffer this consequence in our lifetime.
Blinded by the fascination of speed, people have cut down the forest and set up houses, sometimes they have driven away the animals there. In recent times, mountains are being cut down and forests are being cleared somewhere. Deforestation is endangering the lives of many people. Even though the seasons are changing, these incidents add to our anxiety. But trees can be very resistant to prevent global warming. If the environment does not survive, the problems of the world will intensify. Animals, human beings will face loss of everything. The main reason is the indifference of the people.
A closer look reveals that this apathy has a significant effect on the depraved market economy. Rivers, hills, soils, forests are all instruments of income growth in the eyes of that market. In order to earn income from these sources, natural resources are being destroyed, centuries-old trees are losing their lives or the source of the boundless beauty of nature is being endangered. In the past, there was a connection between man and nature, which is why in many places forests have survived because those who grew up in contact with plants can realize the contact with nature by finding ways to do the necessary work without harming the plants.
Climate change is responsible for recent disasters. We have to fight hard to save the world from increasing global warming. World leaders must take strong action, including global initiatives, to leave a sustainable future for the next generation. The international community has a special responsibility to assist countries at risk of climate change in their adaptation and mitigation efforts.