Russia, Ukraine And The Disputed Crimean Peninsula
In this exclusive video for In Homeland Security, American Military University's Dr. Matthew Crosston, Doctoral Programs, School of Security and Global Studies, discusses the tumultuous relationship between Russia and Ukraine since the 2014 'Maidan Revolution' and how each nation, the United States, and NATO all view the disputed peninsula of Crimea. There is a transcript of the video below.
Transcript of Dr. Crosston's Analysis:
If we're looking at the Russian Ukrainian conflict, sort of en mass, going back to its beginning foundation, for Russia at least it starts with the Maidan Revolution – or even the precursors to what created the Maidan Revolution. And, that's something that we get a little bit of a debate or a discussion in the West about. The Russians feel that the West sort of made some sneaky promises behind the scenes to Ukraine – the people who would ultimately lead this revolution and cause the sitting president to flee to Russia and have a new president come in and take his place who was much more EU-friendly much more-NATO friendly much less Russian friendly. The Russians always saw some subterfuge in that action. They never saw it as a natural organic revolution. They always saw it as an example of Western interference, and they – therefore – felt justified to say well if you can interfere, we're going to interfere because if you're just playing out your interests on the ground in Ukraine why can't we play out our interests on the ground in Ukraine?
Besides, we also think Ukraine is a better partner to us and should be a bigger compatriot of our interest because we have religious, cultural, historical ties. No matter how you try to play it in the West, Ukraine and Russia should not be at odds against each other, Ukraine and Russia should not be enemies. They are the more natural allies. And in the end since you're making false promises we're going to find out how much you really mean it when you tell Ukraine secretly whisper-whisper behind our backs [saying] don't listen to Russia don't do anything about Russia. Come to us instead. Ukraine really believed in that the people who led the Maidan Revolution believe that would happen. So then what we call the annexation of Crimea (but yet in Russia they call the secession of Crimea into the Russian Federation because the people in Crimea held a referendum saying we want to be part of Russia) – we don't want to be part of Ukraine anymore. We portray that as being Russia forced that on Crimea. The Russians say the Crimeans voiced their political will, and we back them up – which is what you guys in the West didn't do for Ukraine when we did it.
The Kerch Strait
What's above the Kerch Strait – which never gets played in Western media – is this massive eight-lane superhighway that actually the Russians built and had actually in place as a as an agreement and was already begun to be built before the Maidan Revolution and is now complete. What it does is it connects as a land bridge – it connects from Rostov in Russia and over into Crimea. So that you don't have to go through Ukraine at all to get into Crimea. That's where those naval vessels were; that's where the Russians they were getting near the bridge – without any knowledge or any announcement of anything preordained.
So, the Russians said 'what are you doing here?' Ukrainians don't answer. And, the Russians start playing with it, and they said 'well we'll see how tough you really are … you really going to use these naval ships? Are you really going to do an action here? That's why the Russians call it a provocation. And, in the West – we say the Russians are just making up the word 'provocation' because these vessels weren't doing anything. But, we are ignoring how the perspective of the Russians – near this massive land bridge (that literally now connects Russia to Crimea), how would they interpret the presence of military vessels unannounced with no declared plan of action – just this sort of mysterious presence? They did what most countries probably would do, but what they did goes against our interests, so therefore we have a problem with Russia's actions.
No World War 3 Imminent
Russia has seen – really, quite frankly – since the 90s (with Clinton) this sort of slow very gradual encroachment where more and more members of what they used to consider their sphere of influence or their regional neighborhood (the Russian regional neighborhood) more and more people become part of NATO. But the one part they've always laid out is like the parts that have always sort of been Russian, and you can't underestimate what Ukraine means to Russians in their memory as far as their historical cultural and even religious memory – that area Ukraine and Russia has always been tied together. So that might be the red line (no pun intended) for the Russians drawn in the sand – Ukraine will not go to NATO – will stand up against that. And, I think maybe the possibility was that NATO thought 'well let's test that a little bit because maybe they're saying it of course we understand why you say we need machismo on that, you need some bravado on that, but let's see if you really mean it.' And, as it turns out, the Russians said 'yeah, we do really mean it. Now do you really mean it? Are you really going to come to bat for Ukraine if we step up?' They stepped up, we stepped back. That sounds bad but it's not World War 3, and won't be World War 3 because it means the two big sides – the two big players (Russia and the United States) – are declaring: Ukraine is enough for us to get into [inconsequential] fights over, [but] it's not enough for us to get into a real war with each other over. And, that's the part that's going unsaid in the West that we should emphasize more.
Author's note: This video first appeared at Homeland Security
Swiss authorities restrict and mistreat international and local media at Biden-Putin summit
The Biden-Putin meeting is over and one of the highlights that got a good run on Twitter was the Russian delegation's mistreatment of the media. What the mainstream media will not show you is the Swiss authorities' mistreatment of the media, while following orders by the US government to restrict the media covering the summit at another venue, away from sight.
In part 3 of Behind the Scenes I showed you the Biden and Putin convoys, as they arrived. What you didn't see is the Swiss authorities' actual treatment of the media there, upon request by the US government to restrict the non-American media at the Geneva Summit. Elite international commentators, photographers with expensive equipment and journalists from leading Swiss newspapers were ushered like cattle from side to side, and yelled at for no reason at an absolutely empty square. Journalists from the biggest local paper in Geneva, Tribune de Geneve, received the same treatment as the international media. There was no mainstream American media at the location — they were all up at the villa at Parc la Grange. This is why the Americans allowed themselves to ask the Swiss counterparts to pressure the international and local Swiss representatives of the media and it was painful to watch.
On an almost empty square which was closed off, the local Geneva authorities and the federal police from the Swiss-German part could not agree on what to do with the 30 people who had gathered.
We were pressured to put on masks (even though we were outside) exactly before the arrivals of the convoys, which was completely unnecessary and invonvinienced the camera men. Everyone wondered why the comentators and photograpgers had to put a mask in the open but the Swiss authorities made clear that this order would not be questioned. It would have been comical if you didn't have to work and if you hadn't waited for 2 hours in the sun at 30 degrees just to get a good shot.
At the end, the Swiss authorities decided to deal with half of the media representatives by literally taping them and gluing them to each other taking away their good views and spots — it was almost as if the Swiss and American authorities didn't want media other than US mainstream media covering the event and they did everything they could to block our work. They made up a lot of rules which were strange at every level. When the Biden convoy appeared, the Swiss policemen started yelling nervously: "No! You have to leave! Step aside!" It was just cars. Imagine the Swiss treatment in an actual situation.
Two black Latino women were asked to leave the square by the Swiss-German police but others were allowed on the same spot without a problem. That was very uncool by Geneva standards. It was not clear what the Swiss-German authorities were doing there and why a gathering of 30 people on a big square, mostly media going about their business, was such a problem.
The Swiss-German police was mostly yelling at people to get out off the road when the whole street was closed anyways. In contrast, a tall policeman from the Geneva local police asked me with a big grin if he should go get me a coffee and help me. I was surprised by the friendliness of one group and upset by the chaos, disorganization and rude manners of the other group. What the federal authorities probably didn't realize is that Geneva was not chosen for the Summit because globally people are impressed with the institutions in Bern but because Geneva is Geneva. The international values and principles of Geneva are very different from the thinking inculcated in the Bern institutions. Geneva is not Switzerland, as locals like to say.
At some point, the media was instructed to step aside — their spots were filled with snotty bankers who kept telling people with cameras to make space for them. Street signs with no purpose were placed in between camera men and photographers — obviously to disturb us.
The people of Geneva were the opposite. The whole city was helping, as soon as they learned that I was on a media mission. I had a bar charge my phone for free at midnight so that I could keep working. They even apologized that their charger was too slow. (Thanks, Bottle Brothers!) A group of teenagers having fun at the lakeside even shared their internet with me at 2am when I had to send something urgently. They discussed with me their views on Biden's policies on gender equality in sports — and asked me not to be quoted. A shop keeper went out of his way at 1am to put together the right charger and cable as soon as he learnt about my mission. The whole city was helping. The actual Swiss authorities were a different story. I heard from a colleague that in the German Swiss part no one actually cared about the meeting. But they were here to make sure that the media can't do its job, trying to please the American authorities at any cost.
Perhaps the Swiss authorities did not want the international media to show the world the other side of Geneva. Behind the 1%er facade, there is a very different story of poverty, inequality and chaos. As for the Americans, they are known for travelling with their own press corps. "International media not needed, please go away" was the message sent today by both the American and Swiss authorities.
The next wave – How to beat future pandemics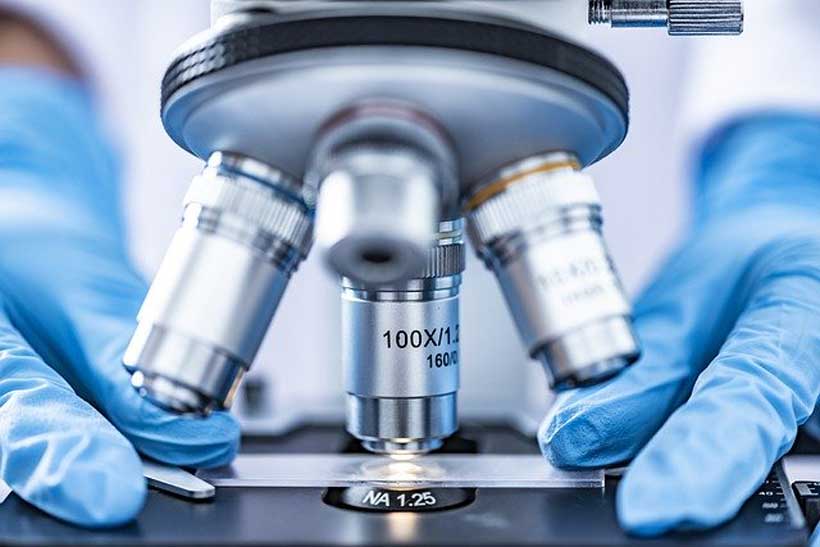 A new report by UNEP and The International Livestock Research Institute (ILRI) considers the root causes of the emergence and spread of COVID-19 and other zoonoses. Zoonoses are diseases that originate in animals and are transferred to humans.
The report offers a set of practical recommendations that can help policymakers prevent and respond to future disease outbreaks. Read related report here
Regional Development in Sri Lanka : Hambantota Your next investment location
HAMBANTOTA district located 240 km south east of Colombo consists of 2,622 sq. km land area representing six per cent of the country's land mass. The district with economic growth of five per cent sustained by vibrant private sector activity has been strategic trading location between the Middle East and Far East. It was ideal strategic location for development In 2005 the new visionary plan of H.E Mahinda Rajapaksa improved infrastructure facilities of the southern district. This required development of infrastructure facilities such as ports, expressways, water supply . The Hambantota port had the potential to become a important transshipment hub in the region . The southern expressway was extended upto Hambantota. In addition a rail link was extended up to Beliatta. The new port district received a new sports and convention centre. Under the Uma Oya Project water was diverted to the district . Today Hambantota offers one of the most business friendly environments in Sri Lanka