Russia, Ukraine And The Disputed Crimean Peninsula
In this exclusive video for In Homeland Security, American Military University's Dr. Matthew Crosston, Doctoral Programs, School of Security and Global Studies, discusses the tumultuous relationship between Russia and Ukraine since the 2014 'Maidan Revolution' and how each nation, the United States, and NATO all view the disputed peninsula of Crimea. There is a transcript of the video below.
Transcript of Dr. Crosston's Analysis:
If we're looking at the Russian Ukrainian conflict, sort of en mass, going back to its beginning foundation, for Russia at least it starts with the Maidan Revolution – or even the precursors to what created the Maidan Revolution. And, that's something that we get a little bit of a debate or a discussion in the West about. The Russians feel that the West sort of made some sneaky promises behind the scenes to Ukraine – the people who would ultimately lead this revolution and cause the sitting president to flee to Russia and have a new president come in and take his place who was much more EU-friendly much more-NATO friendly much less Russian friendly. The Russians always saw some subterfuge in that action. They never saw it as a natural organic revolution. They always saw it as an example of Western interference, and they – therefore – felt justified to say well if you can interfere, we're going to interfere because if you're just playing out your interests on the ground in Ukraine why can't we play out our interests on the ground in Ukraine?
Besides, we also think Ukraine is a better partner to us and should be a bigger compatriot of our interest because we have religious, cultural, historical ties. No matter how you try to play it in the West, Ukraine and Russia should not be at odds against each other, Ukraine and Russia should not be enemies. They are the more natural allies. And in the end since you're making false promises we're going to find out how much you really mean it when you tell Ukraine secretly whisper-whisper behind our backs [saying] don't listen to Russia don't do anything about Russia. Come to us instead. Ukraine really believed in that the people who led the Maidan Revolution believe that would happen. So then what we call the annexation of Crimea (but yet in Russia they call the secession of Crimea into the Russian Federation because the people in Crimea held a referendum saying we want to be part of Russia) – we don't want to be part of Ukraine anymore. We portray that as being Russia forced that on Crimea. The Russians say the Crimeans voiced their political will, and we back them up – which is what you guys in the West didn't do for Ukraine when we did it.
The Kerch Strait
What's above the Kerch Strait – which never gets played in Western media – is this massive eight-lane superhighway that actually the Russians built and had actually in place as a as an agreement and was already begun to be built before the Maidan Revolution and is now complete. What it does is it connects as a land bridge – it connects from Rostov in Russia and over into Crimea. So that you don't have to go through Ukraine at all to get into Crimea. That's where those naval vessels were;  that's where the Russians they were getting near the bridge – without any knowledge or any announcement of anything preordained.
So, the Russians said 'what are you doing here?' Ukrainians don't answer. And, the Russians start playing with it, and they said 'well we'll see how tough you really are … you really going to use these naval ships? Are you really going to do an action here? That's why the Russians call it a provocation. And, in the West – we say the Russians are just making up the word 'provocation' because these vessels weren't doing anything. But, we are ignoring how the perspective of the Russians – near this massive land bridge (that literally now connects Russia to Crimea), how would they interpret the presence of military vessels unannounced with no declared plan of action – just this sort of mysterious presence? They did what most countries probably would do, but what they did goes against our interests, so therefore we have a problem with Russia's actions.
No World War 3 Imminent
Russia has seen – really, quite frankly – since the 90s (with Clinton) this sort of slow very gradual encroachment where more and more members of what they used to consider their sphere of influence or their regional neighborhood (the Russian regional neighborhood) more and more people become part of NATO. But the one part they've always laid out is like the parts that have always sort of been Russian, and you can't underestimate what Ukraine means to Russians in their memory as far as their historical cultural and even religious memory – that area Ukraine and Russia has always been tied together. So that might be the red line (no pun intended) for the Russians drawn in the sand – Ukraine will not go to NATO – will stand up against that. And, I think maybe the possibility was that NATO thought 'well let's test that a little bit because maybe they're saying it of course we understand why you say we need machismo on that, you need some bravado on that, but let's see if you really mean it.' And, as it turns out, the Russians said 'yeah, we do really mean it. Now do you really mean it? Are you really going to come to bat for Ukraine if we step up?' They stepped up, we stepped back. That sounds bad but it's not World War 3, and won't be World War 3 because it means the two big sides – the two big players (Russia and the United States) – are declaring: Ukraine is enough for us to get into [inconsequential] fights over, [but] it's not enough for us to get into a real war with each other over. And, that's the part that's going unsaid in the West that we should emphasize more.
Author's note: This video first appeared at Homeland Security
Leaders of Russia: A Hidden Russian Program that should not be hidden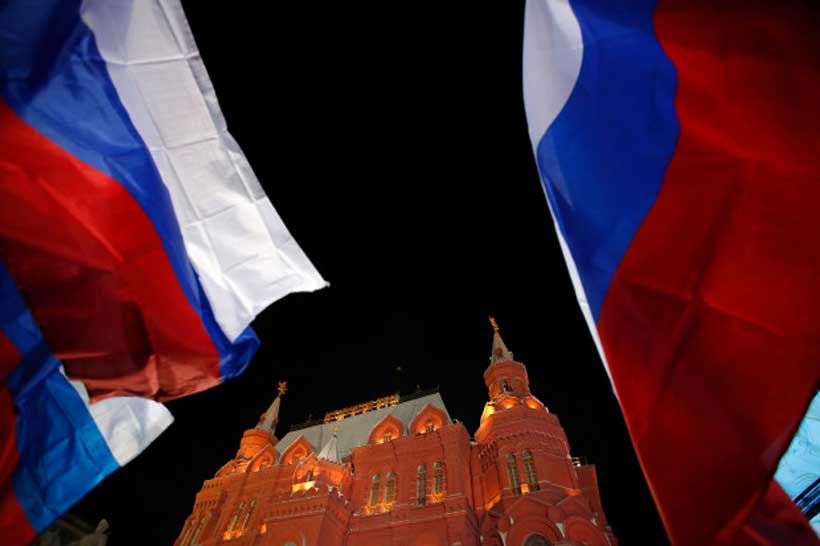 My experience and commitment to the study of Russia and the Post-Soviet space extends far beyond more than half of my life. It encapsulates my entire adult working life, with more than eight years living, studying, and researching throughout the area and it is the product of more than 100 publications. I have also prided myself on not following conventional wisdom about Russia or falling victim to the propaganda that has always flowed freely from both sides, American and Russian. I am comfortable criticizing Russia as much as I am motivated to objectively observe and analyze its progressive development in various dimensions and degrees. Most of all, I have never allowed some empty instinctive American reflex-patriotism to blind me from the ability to dispassionately and accurately review a situation as it truly is. Unfortunately, this analytical capacity has become quite endangered when it comes to American scholars and so-called Russian experts. This matters because it is now difficult to find American analyses of Russia that does not run their ultimate conclusions through this lens of subjective patriotism.
Which is a true shame when it comes to Western recognition of a unique program like "Leaders of Russia," for it is inarguably a symbol of successful impartiality and progressive advancement in Russia. Without doubt, it is the first of its kind in Russia: a positive and pro-active example to give access to the people across every single region of Russia and potentially earn a well-deserved recognition and push into the future leadership cadres of the country. Most importantly, this push is entirely transparent in its judging and completely open to all people. To be completely honest, when one looks at all of the political, social, and economic problems that have been afflicting the contemporary American scene, where leaders seem to be constantly recycled and no innovation or new blood seems ready to emerge on the scene, then it becomes quite apparent how desperately America could use just such a competition.
Politicians across America and Western Europe have long prided themselves on how open their societies and political systems are. The "American Dream," where anyone has the chance to make something of themselves, no matter where they come from and no matter how dire their beginnings, has long been part of Western mythology. But despite this concept of being able to justly pull yourself up by your own bootstraps, there is overwhelming data today that shows how for many people that reality simply doesn't exist: rising up and achieving the summit of success, no matter how ambitious and talented, can sometimes seem almost impossible. This reality has led to such a serious pessimism that some even discuss a genuine societal depression damaging America today, especially among its young people.
Perhaps worse than the supposed problem of elitism in America, an opposite phenomenon called "Post-Truth" now runs rampant across Western society. Post-truth politics is a political culture in which debate is framed largely by appeals to emotion disconnected from the details of policy, and by the repeated assertion of talking points to which factual rebuttals are ignored. Post-truth has become so pervasive that many fear that at least when it concerns American politics that we are witnessing the death of intellectualism and the end of respect for profundity. What all of this means is that whether we were talking about the original scourge of elitism and the new dilemma of post-truth, the end result is possibly the same: politics in the West is no more 'open' as anywhere else and in fact may be just as much of a 'closed club' as any authoritarian non-Western regime. One only need look at the newest scandal raging across America, where elites in business and in Hollywood openly bribed university officials across some of the country's most elite institutions, trying to basically buy a place for their children to study, whether they were worthy of it or not. In other words, we are facing the existence of a system of advancement, of new leadership grooming, that is completely not based on effort, ambition, and talent. The best are not getting rewarded, only the connected. Against this dark backdrop, programs like Leaders of Russia de facto end up serving as a light against such world tendencies.
Thus perhaps it should be seen as rather ironic that Russia, the country that so many Westerners eagerly criticize for an authoritarian (or at least semi-authoritarian) political regime, for the 'closed' nature of its societal-political system overall, for its hostility toward grassroots development, is in actuality the one to develop, foster, and build an unprecedented program of leadership development. A program completely devoid of the above Western criticisms. In the short time of its existence, Leaders of Russia as a program has literally selected citizens from every individual region of Russia, regardless of ethnic makeup or geographical proximity to the capitol. Previous participants/winners of the program (there are 100 officially recognized every year) have gone on to incredible levels of success: Deputy Ministers in the Russian government; Governors of various regions of the Russian Federation; heads of major international businesses and many different societal organizations supporting the improved functioning of Russia overall.
Most importantly of all, to date there has not been a single sniff of impropriety or corruption plaguing the program. What matters in Leaders of Russia is not who knows whom but rather who is the most worthy, with each winner selected via an open, data-verified mechanism. The spirit of the program also matters: it is not just a stepping-stone for personal enrichment and individual acclaim. Each winner is expected to pursue a life of service dedicated to the elevation and improvement of the lives of all Russian citizens. The concept of giving back to your country, to the people, is at the heart of the Leaders of Russia program, rather than just being an exercise in egoism and noveau riche elitism. The idea of combining a governmentally-sponsored program, fully-funded and guaranteed, with an ethic of giving and selfless leadership is exactly what is lacking in today's self-obsessed world, especially in the countries famous for supposedly being more developed, more open, and more 'democratic.'
Finally, after all of the above is considered, some remaining questions are left begging to be asked. If such programs are typically considered a sign of successful and dynamic societal-political development, of fully-functioning societal participation in the work of the state, in its future, then why is Russia never given any credit for being the founder and supporter of just such a program? This is not to say Russia is blameless and faultless. It is not to say Russia can do no wrong. But that is quite different from trying to make people understand that it is unfair to portray Russia as a country that can do no right. Why would such a laudable program like Leaders of Russia, that deserves global recognition and at least a piece of the international spotlight, instead remains basically anonymous outside of Russia? Why would a program that could show the positive evolution and future beneficial prospects of Russia remain in the international shadows? To whom is such hiding advantageous and to what end is this shadowing? Figuring these questions out might not just elevate the global prestige of Leaders of Russia. It might actually create an opportunity for better relations between Russia and the West. And if that becomes the case, then Leaders of Russia will have proven itself to be one of the most important programs in the world.
Russia's Policy, Africa and the Female Drivers
International Women's Day, observed worldwide on March 8, is primarily to recognize and highlight women's role, achievements and challenges in society. A number of Russian women have been on the frontline, driving some significant aspects of Russia's foreign policy with Africa.
These efforts, stretching from academic research through consultation of business and investment to culture directions have helped shape the current diplomatic relationship with the region, and have had considerable positive impact from East to West, from Algeria to Zimbabwe.
In an exclusive interview, Professor Irina Abramova, Director of the Institute for African Studies under the Russian Academy of Sciences, spoke highly how Russia has steadily raised its profile from abnormally low level after Soviet collapse in 1991.
Abramova was appointed as the first female director in 2016. Under her directorship and guidance, the Institute for African Studies (IAS) has provided the necessary research in many spheres that formed the basis for formulating strategic policy implemented in Africa.
This role also includes forging cooperation with Africa in the international arena that means establishing closeness of positions on the formation of a new international order, the possibility of consolidating Russia's position as an influential center of world politics.
"There is currently a different Africa – Africa with rapid economic growth and profitable spheres of investment operations. As a result, building mutually beneficial cooperation remains one of the main priorities of Russia. An important area of work in this regard is the improvement of the legal framework of our relations with the African states," she told me during the interview discussion.
With regard to challenges, Abramova noted that Africans have been poorly informed about the possibilities of Russian partnership. "It is necessary to establish an effective exchange of information on the investment potential of the business and on how to focus efforts on expanding partnerships with Africa."
The media should more actively inform Russians about the prospects for the development of the African continent, its history and culture. For majority of Africans, Russia is associated with the Soviet Union, although they still have very warm feelings towards Russia.
In general, the Russian Federation in Africa and Africa in the Russian Federation are very poorly presented in the media.
In her views, Russian technology can be successfully promoted in Africa. It's not just about industries but also exploration, transportation, infrastructure, energy and the construction of nuclear power plants.
For her role as a female director, who is partly involved in pushing for an admirable relationship between Russia and Africa, amounts to the role of a mother or curator, the essence of recognizing women and March 8.
Men have historically view women with high skepticism, often interpreting their roles synonymously with childcare at home. But women are now at the frontline fighting for equality – equal roles with men and social status.
According to Nataliya Zaiser, Head of Africa Business Initiative (ABI) – a business lobbying NGO, March 8 solidifies women's energy and brings them closer to work with their men counterparts in unison, create a better society.
Since March 2016, Zaiser has been the Head of Africa Business Initiative (ABI), created with the support of Russian businesses as a platform for the humanitarian, economic and legal expertise, and it also aimed at strengthening relations between Russia and Africa. The main goal of this organization – to unite the efforts in promoting and supporting the interests of Russian businesses within the framework of broader international cooperation on the territory of the African continent.
"Times have changed significantly. There is a new economic and political environment providing different opportunities for women to take up roles in developing relations between Russia and Africa. What remains the same is a will, a very loyal mutual attitude between Russia and African countries and strong desire to push forward these mutual efforts," she told me during an interview.
On Russia and Africa relationship, she noted that Russia has developed a number of business councils for cooperation both with individual African countries as well as with its own regions and with its neighbors.
For Africa in particular, the Africa Business Initiative (ABI) offers the chance of a consolidated approach, and as an independent organization, it can work with the business community in Russia and at the same time combine the interests of the state, the diplomatic community, the academic institutions and the African business diaspora.
"In my view, Russia is open. Africa has much to offer Russia, which is a large country and has excellent prospects in the regions, many of which are developing very rapidly and are ready to accept new partnerships, and discuss forms of cooperation," Nataliya Zaiser said while stressing her previous efforts and huge-accumulated experience working in this direction as a female policy decision-maker.
Russian women in the regions are also on the frontline. Polina Slyusarchuk, Head of Intexpertise (St. Petersburg-based African focused Consultancy Group), questioned whether Russia has a broader Africa policy or long-term strategy in there. "Today, Russia wants to deepen its understanding of the business climate and explore trade and partnership opportunities in Africa," she underlined.
While meetings organised between Russia and Africa have to discuss thoroughly how to trade, efforts should be made to remove or lessen some of the barriers for mutual benefits. Now Russia's main goal is to decide what it can offer that foreign players haven't yet been made available in the African market.
Acknowledging the huge untapped economic potentials in the relations between Russia and Africa, Ekaterina Dyachenko founded the B2B Export Group of Companies.
Kenya-based Dyachenko has more than 10 years of tremendous experience working and facilitating Russian business issues in Africa. After the previous Russia-African Forums (RAF) that were successfully organized in South Africa and East Africa, the B2B Group of Companies has received positive responses from African business community indicating enormous interest in goods and services Russian companies can offer and export to Africa.
Her dream was to make the Russian-African Forum (RAF) as one of the effective platforms for building an efficient business-to-business dialogue between Russia and Sub-Saharan Africa.
Dyachenko last held her RAF in July as part of the INNOPROM-2016 international industrial trade fair in Yekaterinburg (Urals), that business gathering has attempted to outline diversified ways for strengthening economic cooperation between Russia and Africa.
According to the organizing committee, the Yekaterinburg forum attracted delegations from different countries including Algeria, Burkina Faso, Burundi, Namibia, Rwanda, Senegal, Cameroon, Chad, Kenya, Ghana, Nigeria, Egypt, Mozambique, Zimbabwe and South Africa.
In addition to above efforts by women, Lyubov Demidova, Deputy Chairperson of the Regional Chamber of Commerce and Industry in Moscow Region, has created the Regional Council for the Development of Relations with African countries (abbreviated RCDRAC) which serves as a good platform for the development of fruitful cooperation in various fields between Russia and Africa.
The primary task of RCDRAC is to make the cooperation as comfortable, convenient and safe for both parties. It all depends not only on Russia but also on African States, and for its part, the RCDRAC has been making efforts to establish large-scale, long-term and mutually beneficial cooperation, and there would be some positive results on the part of African States.
In some areas would cooperate fast enough, and in some other areas require years of hard work to get effective and positive results, according to Demidova.
There are key challenges and problems facing Russian companies and investors that wanted business in Africa. The obstacle is insufficient knowledge of the economic potential on the part of Russian entrepreneurs, the needs and business opportunities in the African region. The RCDRAC plans to help members of the business community of all countries to address issues for effective and mutual economic cooperation.
She reassured thus: "I think African companies in Russia face the same problems similar to that of the Russian companies face in Africa. On the question of activities, we hope that our future advice will help to build business confidence for the African entrepreneurs and potential exporters to the Russian market."
In the Russian Federation, there are female African Ambassadors from Gabon, Gambia, Ghana, Burundi, Rwanda and South Africa. As top female diplomats, their presence vividly exemplifies women role in such high-level positions, and a reminder of equal rights for women as we celebrate March 8th, International Women's Day. In conclusion, International Women's Day has a clear simple message: the global struggle to make sure that women are consistently offered the opportunity to play significant roles in the society.
Putin's African Dream and the New Dawn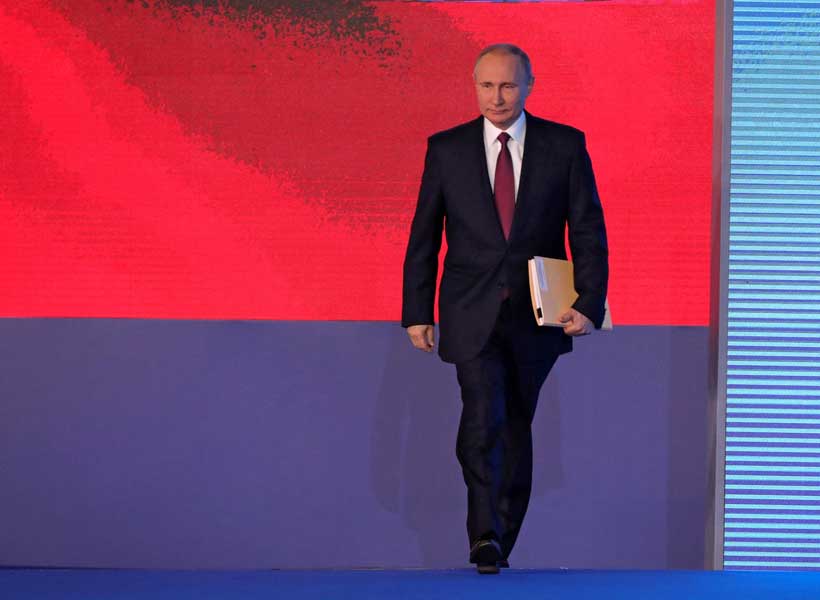 In a February decree posted to the official portal of legal information, Russian President Vladimir Putin has appointed his aide Yuri Ushakov to chair the organizing committee paving the way for the first Russia-Africa summit that Moscow plans to host in Sochi. The Russian government is to ensure financing of the expenditures related to hosting the summit and the decree has further assigned Roscongress, a major organizer of international conventions, exhibitions and public events, the task performer.

The idea to hold a Russia-Africa forum was initiated by President Putin at the BRICS (Brazil, Russia, India, China and South Africa) summit in Johannesburg in July 2018. This first Russia-Africa summit will definitely enhance mutual multifaceted ties, reshape diplomatic relationship and significantly to roll-out ways to increase effectiveness of cooperation between Russia and Africa.

Policy experts have suggested, however, that Kremlin has to substantiate its future African policy agenda with consistency, activeness and support, and enhance its participation in the economic development of Africa.

"Indeed, through the summit, Russia has to discover specific expectations, new directions and how to deal with Africa. The games there have completely changed, many global players have also adopted investment strategies more appealing and acceptable for Africans," Dr. Kelvin Dewey Stubborn, South African based Senior Analyst on BRICS and African policy, told me by email from South Africa.

To that end, he suggested that "the Russia-Africa summit has to focus discussions on new development-oriented thinking and how to transfer Russian technology to industry and agriculture more collaboratively, and a lot more cooperation on employment creation across sectors. That's the best way to sustain peace and eradicate conflicts in Africa."

South African business tycoon, Sello Rasethaba, questioned how Russia was going to establish a thriving trade relationship with Africa for the benefit all and sundry. In reality and effective practical terms, how Russia wants to reposition itself in relation with Africa. With business relationship, Russia has to consider practical strategies in consultation with African countries. The fact that the middle class is growing in leaps and bounds in Africa makes this market even more attractive and opens more opportunities also for Russian businesses.

"The current investment and business engagement by foreign players with Africa is on the increase. There are so many unknowns up there in Russia, it's crucial that Russia has a clear vision of the relationship it wants with Africa. Russia together with African countries must setup sovereign wealth funds using the resources power of those countries," he said.

There are similar views and sentiments. Rex Essenowo, Member of the Board of Trustees of Nigerians in Diaspora Europe and Senior Executive of Asian Africa Trade, a Moscow based business lobbying NGO, said it was unfortunate that some people consistently undermine Africa's strategic interest, that is infrastructural development and lifting its vast population out of poverty in Africa. Playing the conflict card is strategically destructive because the warring parties want to present Africa as unsafe for investments.

"It is for African leaders to remain focused on the right direction, resolute in conflict management and as well rolling out new implementable policies oriented towards building infrastructure, modernizing agriculture, investment in manufacturing and industry – these will offer employment for the youth. Meanwhile, we are not even using one tenth of our capacities on investment promotion at the international platforms," he added.

Essenowo further argued that the future of Russia-Africa relations has to take into cognizance the true meaning of building a platform for civil, media and cultural as well as people-to-people interaction, helping to change the attitudes and mentality, remove old stereotypes, – these are important steps for improving business cooperation.

In addition, Russia could help to deepen understanding through regular dialogue with the civil society and governments, as basis for economic growth, development, as well as motivation for confidence among Russian investors in the region.

Despite its global status, Russia lacks assertiveness towards practical implementation of essential development projects in Africa. Zimbabwe's Ambassador to Russia, Major General (rtd) Nicholas Mike Sango, told me in an interview discussions that, "For a long time, Russia's foreign policy on Africa has failed to pronounce itself in practical terms as evidenced by the countable forays into Africa by Russian officials. The Russian Federation has the capacity and ability to assist Africa overcome these challenges leveraging on Africa's vast resources."

Mike Sango further expressed his views as follows: "Africa's expectation is that Russia, while largely in the extractive industry, will steadily transfer technologies for local processing of raw materials as a catalyst for Africa's development."

Many former Ambassadors, mostly from Southern African region, have also tasked African leaders to prioritize concrete development projects and reminded them that it was necessary to make rational choices, push for "African solutions to African problems" within the Sustainable Development Goals (SDGs) when they finally gather at the forthcoming October summit in Sochi.

The summit sessions have to discuss thoroughly "the whole range of development issues that will ultimately form the future African agenda" and analyze them through the prism of rivalry and competition among foreign players on the continent, according to a summarized separate media interviews with the former African envoys who served in the Russian Federation.

In addition, they unreservedly underscored Russia's commitment to strengthening political contacts, but these have not reflected on the level of economic engagement as compared to its globally praised status. Now, looking objectively at the situation as it develops on the continent, Africa finds itself in an excellent compelling position of having many suitors – each offering something it needs for its development, they acknowledged.

The 15-member UN's Security Council unanimously adopted a resolution welcoming the AU's initiative and pledging support for "African solutions to African problems" to achieve Sustainable Development Goals (SDGs).

Former Envoys observed in their interview discussions with me that many African countries have failed to substantially reduce abject poverty, rising unemployment, marginalization of social groups and widening inequality (the primary root causes of conflicts) in many regions of Africa.

Admittedly and in their objective assessment, Africa's economy has remained largely based on subsistence agriculture with little development of the industrial or services sectors. The huge infrastructure deficit could be business for Russian investors. These development issues, among others, are what Russia-Africa platform has to genuinely deal with African leaders in Sochi.

Quite recently, Vyacheslav Volodin, the Chairman of the State Duma, told an instant meeting held with the Ambassadors of African countries in the Russian Federation, that Russia would take adequate steps to deliver on pledges and promises with Africa countries. "We propose to move from intentions to concrete steps," Volodin reassured.

On the summit, Foreign Affairs Minister Sergey Lavrov has explained earlier that arranging an event on such a large-scale with the participation of over fifty heads of state and government required most careful preparation, including in terms of its substantive content and equally important was African businesspeople who have been looking to work on the Russian market.

"The economic component of the summit has a special significance as it would be of practical interest for all the parties. As such, specific Russian participants in bilateral or multilateral cooperation should be identified, which are not only committed to long-term cooperation but are also ready for large-scale investments in the African markets with account of possible risks and high competition," Minister Lavrov noted in an interview posted to his official website.

For decades, Russia has been looking for effective ways to promote multifaceted ties and new strategies for cooperation in energy, oil and gas, trade and industry, agriculture and other economic areas in Africa.

President Vladimir Putin noted at the VTB Capital's Russia Calling Forum, that many countries had been "stepping up their activities on the African continent" but added that Russia could not cooperate with Africa "as it was in the Soviet period, for political reasons."

In his opinion, cooperation with African countries could be developed on a bilateral basis as well as on a multilateral basis, through the framework of BRICS (Brazil, Russia, India, China and South Africa).

But so far, Russia has not pledged adequate funds toward implementing its business projects and other policy objectives in Africa. Russia's investment efforts in the region have been limited thus far which some experts attributed to lack of a system of financing policy projects. While Russia government is very cautious about making financial commitments, Russia's financial institutions are not closely involved in foreign policy initiatives in Africa.
As publicly known in recent years, China has offered $60 billion, Japan $32 billion, and India $25 billion, while large cutting-edge investment funds have also come from the United States and European Union, all towards realizing the Sustainable Development Goals (SDGs) in Africa.