Poor working conditions are main global employment challenge
Poor quality employment is the main issue for global labour markets, with millions of people forced to accept inadequate working conditions, according to a new report from the International Labour Organization (ILO).
New data gathered for the World Employment and Social Outlook: Trends 2019  (WESO) show that a majority of the 3.3 billion people employed globally in 2018 had inadequate economic security, material well-being and equality of opportunity. What's more, progress in reducing unemployment globally is not being reflected in improvements in the quality of work.
The report, published by the ILO, cites the persistence of a number of major deficits in decent work, warning that, at the current rate of progress, attaining the goal of decent work for all, as set out in the Sustainable Development Goals  (SDGs), particularly SDG 8 , seems unrealistic for many countries.
"SDG 8 is not just about full employment but the quality of that employment," said Deborah Greenfield, ILO Deputy Director-General for Policy. "Equality and decent work are two of the pillars underpinning sustainable development."
The report cautions that some new business models, including those enabled by new technologies, threaten to undermine existing labour market achievements – in areas such as improving employment formality and security, social protection and labour standards – unless policy-makers meet the challenge.
"Being in employment does not always guarantee a decent living," said Damian Grimshaw, ILO Director of Research. "For instance, a full 700 million people are living in extreme or moderate poverty despite having employment."
Among the issues highlighted is the lack of progress in closing the gender gap in labour force participation. Only 48 per cent of women are in the labour force, compared to 75 per cent of men. Women also make up far more of the potential, underutilized, labour force. Another issue is the persistence of informal employment, with a staggering 2 billion workers – 61 per cent of the world's workforce – categorized as such. Also of concern is that more than one in five young people (under 25) are not in employment, education or training, compromising their future employment prospects.
The annual report also highlights some pockets of progress. Should the world economy manage to avoid a significant downturn, unemployment is projected to decline further in many countries. There has also been a great decrease in working poverty in the last 30 years, especially in middle-income countries, and a rise in the number of people in education or training.
Main regional findings
Africa
Only 4.5 per cent of the region's working age population is unemployed, with 60 per cent employed. However, rather than indicating a well-functioning labour market, this is because many workers have no choice but to take poor quality work, lacking security, decent pay and social protection.
The labour force is projected to expand by more than 14 million per year. Economic growth rates until 2020 are expected to be too low to create enough quality jobs for this fast-growing labour force.
Northern America
Unemployment is expected to reach its lowest level, 4.1 per cent in 2019.
Both employment growth and economic activity are projected to begin declining in 2020.
People with basic education are more than twice as likely to be unemployed as those with advanced education.
The sub-region is a leader in digital labour platforms. Close monitoring of such work is a growing issue for policy-makers.
Latin America and the Caribbean
Despite rebounding economic growth, employment is expected to rise by only 1.4 per cent per year in 2019 and 2020.
The relatively slow fall in regional unemployment figures is a result of different labour market conditions in individual countries.
Informality and poor job quality remain pervasive in all types of employment.
Arab States
Regional unemployment is projected to remain stable at 7.3 per cent until 2020, with unemployment in non-Gulf Cooperation Council (GCC) countries reaching double that of the GCC.
Migrant workers account for 41 per cent of total regional employment, and in GCC countries more than half of all workers are migrants, on average.
The women's unemployment rate, at 15.6 per cent, is three times that of men. Youth are also disproportionately affected and the youth unemployment rate is four times the adult rate.
Asia and the Pacific
Economic growth continues, albeit at a slower rate than in previous years.
The regional unemployment rate is projected to remain at around 3.6 per cent until 2020, below the global average.
Structural transformation has moved workers out of agriculture, but this has not created significant improvements in job quality; a large proportion of workers lack job security, written contracts and income stability.
While social protection has been significantly extended in some countries, it remains extremely low in those countries with the highest poverty rates.
Europe and Central Asia
In Northern, Southern and Western Europe, unemployment is at its lowest in a decade and is set to continue falling until 2020.
In Eastern Europe the number of people in employment is expected to shrink by 0.7 per cent in both 2019 and 2020, but a simultaneously shrinking labour force means the unemployment rate will fall.
Long-term unemployment is as high as 40 per cent in some countries.
Informality remains widespread, at 43 per cent, in Central and Western Asia.
Working poverty, poor job quality and persistent labour market inequalities remain concerns.
$4.2 Trillion Can Be Saved by Investing in More Resilient Infrastructure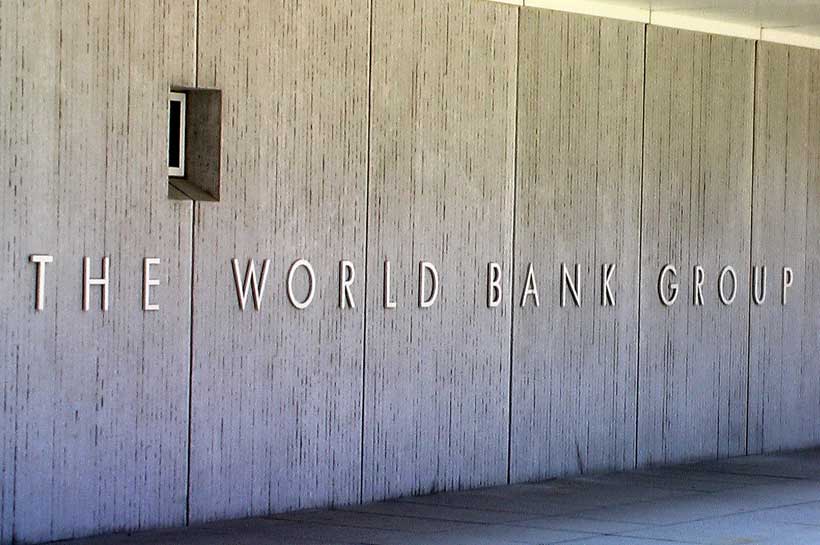 The net benefit on average of investing in more resilient infrastructure in low- and middle-income countries would be $4.2 trillion with $4 in benefit for each $1 invested, according to a new report from the World Bank and the Global Facility for Disaster Reduction and Recovery (GFDRR).
The report, Lifelines: The Resilient Infrastructure Opportunity, lays out a framework for understanding infrastructure resilience, that is the ability of infrastructure systems to function and meet users' needs during and after a natural hazard. It examines four essential infrastructure systems: power, water and sanitation, transport, and telecommunications. Making them more resilient is critical, the report finds, not only to avoid costly repairs but also to minimize the wide-ranging consequences of natural disasters for the livelihoods and well-being of people. Outages or disruptions to power, water, communication and transport affect the productivity of firms, the incomes and jobs they provide, as well as directly impacting people's quality of life, making it impossible for children to go to school or study, and contributing to the spread of water-borne diseases like cholera.
"Resilient infrastructure is not about roads or bridges or powerplants alone. It is about the people, the households and the communities for whom this quality infrastructure is a lifeline to better health, better education and better livelihoods," said World Bank Group President, David Malpass. "Investing in resilient infrastructure is about unlocking economic opportunities for people. This report offers a pathway for countries to follow for a safer, more secure, inclusive and prosperous future for all."
The report also finds that the lack of resilient infrastructure harms people and firms more than previously understood. Natural disasters, for instance, cause direct damages to power generation and transport infrastructure, costing about $18 billion a year in low- and middle-income countries. But the wider disruptions that they trigger on households and firms is an even bigger problem. Altogether, disruptions caused by natural hazards, as well as poor maintenance and mismanagement of infrastructure, costs households and firms at least $390 billion a year in low- and middle-income countries.
"For infrastructure investors – whether governments, development banks or the private sector – it is clear that investing in resilient infrastructure is both sound and profitable," said John Roome, Senior Director, Climate Change, World Bank. "It is not about spending more, but about spending better.'
'It is cheaper and easier to build resilience if we look beyond individual assets, like bridges or electric poles, and understand the vulnerabilities of systems and users," said Stephane Hallegatte, lead author of the report. "By doing so, entire systems can be better designed and with greater flexibility so that damages are localized and do not spread through entire networks, crippling economies at large."
Drawing from a wide range of case studies, global empirical analyses, and modeling exercises, the report also finds major region and country-specific implications of investing in resilient infrastructure. For instance, today Africa and South Asia bear the highest losses from unreliable infrastructure:
In Kampala, Uganda, even just moderate floods block enough streets to make it impossible for over a third of Kampalans to reach a hospital during the critical window of time following a medical emergency.
Tanzanian firms are incurring losses of $668 million a year (or 1.8 percent of GDP) from power and water outages and transport disruptions, regardless of their origin. Almost half of transport disruptions in the country are also due to floods, and flood-related transport disruptions cost more than $100 million per year.
Reliable access to electricity has more favorable effects on income and social outcomes than access alone in Bangladesh, India, and Pakistan: boosting per capita income, study time for girls and women's participation in the labor force. In India, access to electricity increases women's employment by 12 percent. But access is usually unreliable. Where access is reliable – that is, available 24/7 – the increase reaches 31 percent.
East Asia is a hotspot of infrastructure asset vulnerability to natural hazards and climate change: there are four East Asia countries among the top 5 countries globally in terms of risk to transport assets, and three out of five for the risk to power generation.
In China, 64 million people are dependent on waste water treatment plants that are exposed to earthquake and soil liquefaction risks, and almost 200 million people are dependent on treatment plants that will be exposed to increasing flood risks due to climate change.
In Peru, landslides often interrupt road traffic, causing large losses for users. Increasing the redundancy of the road network can be more efficient than trying to make roads resistant to landslides. This is especially the case around Carretera Central, a strategic export route for agricultural products.
The report offers five recommendations to ensure that infrastructure systems and users become more resilient:
Get basics right. Tackling poor management and governance of infrastructure systems is key. For instance, a poorly-maintained infrastructure asset cannot be resilient.
Build institutions for resilience. Wider political economy challenges also need to be addressed, and critical infrastructure assets and systems need to be identified so that resources can be directed toward them.
Include resilience in regulations and incentives. Financial incentives can be used to ensure that the full social cost of infrastructure disruptions are accounted for, encouraging service providers to go beyond just meeting mandatory standards.
Improve decision making. Access to better data, tools, and skills could be a gamechanger in building resilience: for instance, digital elevation models for urban areas are not expensive and are critical to inform hundreds of billions of dollars in investments per year.
Provide financing. The right kind of financing at the right time is key. For instance, small amounts of resources can support regulators and be used at the early stages of infrastructure design compared to the billions needed to repair and recover in the aftermath of a disaster.
World's top miners keep performing but investors unimpressed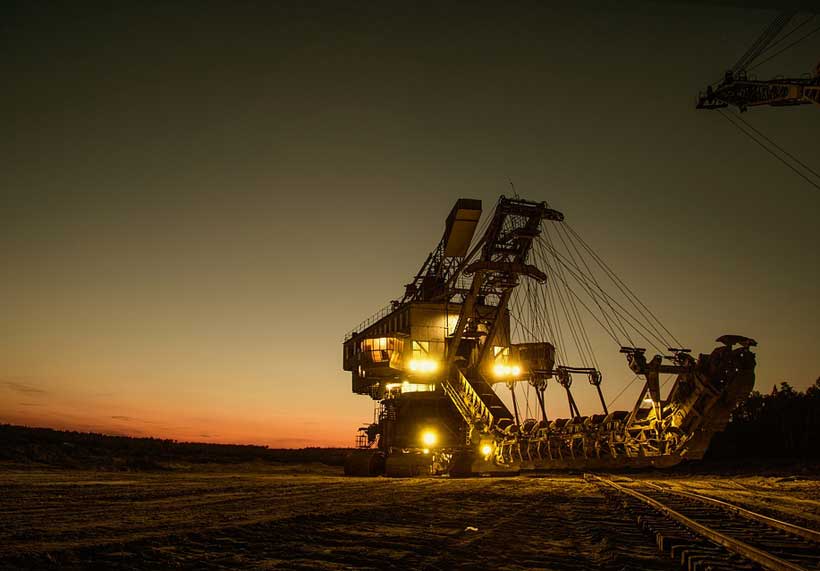 The world's 40 largest mining companies continued to consolidate their stellar performance of the past several years by delivering steady growth in 2018, according to PwC's Mine 2019 report released today.
As a group, the Top 40 increased revenue by 8%, buoyed by higher commodity price rises, and lifted production by 2%. They also boosted cash flows, paid down debt and provided a record dividend to shareholders of $43 billion. Forecasts indicate continued steady performance in 2019. Revenue should remain stable, with weaker prices for coal and copper offsetting marginally higher production and higher average prices for iron ore.
Yet investors seemed unimpressed by the Top 40's result, judging by market valuations, which fell 18% over 2018. While total market capitalization rose in the first term of this year, it remains 8% down compared to the end of 2017. Over the past 15 years, total shareholders' return in mining has lagged that of the market as a whole as well as comparable industries such as oil and gas.
PwC's Global Mining and Metals leader, Jock O'Callaghan, said: "One thing is clear – mining requires more than good financial performance to continue to create and realise value in a sustainable manner.
"We believe that the market has reservations about the mining industry's ability to respond to the risks and uncertainties of a changing world.
"With strong balance sheets and cash flows, now is the time for the Top 40 to address the issues weighing down market values: climate change, shifting consumer sentiment, and technology adoption.
"Miners need to move swiftly to restore faith in 'brand mining. As an industry, this means transforming their reputation as efficient 'converters of dirt' posing omnipresent environmental risk to prominent builders of both economic and societal capital. Prioritising greener and consumer-centric strategies, enabled by technology, will help earn the trust of stakeholders and enable miners to create sustainable value into the future."
Balance sheets remain strong; capital expenditure up but slow
In 2018 the Top 40 paid down $15.5 billion in net borrowings, resulting in the gearing position dropping below the 10-year average. All liquidity and solvency ratios improved during the year, leaving the world's largest miners with strong balance sheets and cash flows.
In line with expectations, capital expenditures started to rise again, albeit from historically low levels. The 13% increase over the previous year to $57 billion suggests that miners are continuing to proceed cautiously; approximately half (48%) of the capital expenditure in 2018 was for ongoing projects.
Copper and gold dominated spending in 2018, attracting $30 billion worth of investment. Capital expenditure on coal was consistent, year on year, and it is expected that miners will maintain current production levels while the coal price remains high.
Shareholders, government and other stakeholders rewarded
An 11% lift in operating cash flows has allowed the Top 40 to increase shareholder distributions in 2018 to a record $43 billion. Dividend yield for the year was 5.5%. There was a notable jump in share buybacks to $15 billion, up from $4 billion in 2017. Rio Tinto and BHP accounted for 70% of the total activity returning proceeds of non-core disposals to shareholders.
"While their shareholders see buybacks as welcome news in the short term, miners need to ask whether this has come at a cost given the challenges of attracting long-term capital." said Mr O'Callaghan. "Equity raisings during the year remained at a paltry $3bn, lower than the preceding two years."
In 2018 the share of value distributed to governments in the form of direct taxes and royalties increased from 19% to 21%. Employees received 22% of the total value distribution from the Top 40.
M&A activity picks up
After several years of sluggish activity, M&A picked up significantly in 2018. The value of announced transactions rose 137% to $30 billion, driven by a flurry of activity in the gold sector, the on-going push by miners to optimise their portfolios, and momentum to acquire energy metals projects.
"The renewed appetite for large transactions looks set to continue this year, with announced deal value to 30 April already exceeding the whole of 2017," said Mr O'Callaghan. "Post merger disposal of non-core assets in revised portfolios will support more deals activity in the near term."
Gold sector consolidating
The gold sector is experiencing a renewed round of consolidation, driven by a shrinking pipeline of projects, fewer new high-grade discoveries and a lack of funding for junior developments. Gold deals increased from 8% of total Top 40 deal value in 2017 to 25% in 2018, and this year are tracking at close to 95% of deals as at the end of April.
"In the current market, gold mining companies need to be rigorous and disciplined with prospective deals. Investors are still reeling from the spate of overpriced deals between 2005 to 2012, the value of which has now been lost," Mr O'Callaghan said.
Countries must make teaching profession more financially and intellectually attractive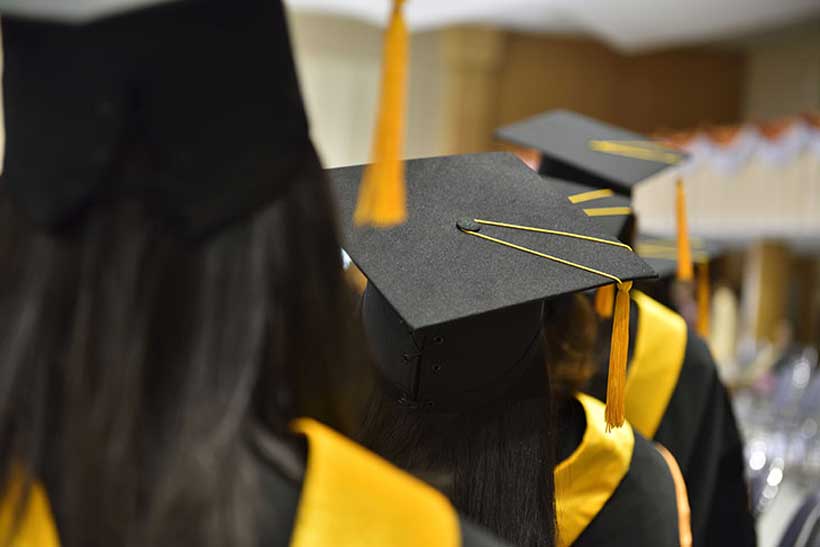 Countries need to make the teaching profession more financially and intellectually attractive to meet a growing demand across the world for high-quality teachers, according to a new OECD report.
Based on the OECD's Teaching and Learning International Survey (TALIS), the report, Teachers and School Leaders as Lifelong Learners, says that attracting the best and brightest to the profession will be essential to ensure that young people are given the skills they will need to thrive in tomorrow's world of work.
About 260,000 teachers and school leaders at 15,000 primary, lower and upper-secondary schools from 48 countries and economies took part in this third edition of the survey. Through the voices of teachers and school leaders, it aims to help strengthen the knowledge and skills of the teaching workforce to support its professionalism.
The findings show that much still needs to be done to give teachers better opportunities to prepare for tomorrow's world. Little more than half of teachers across participating OECD countries received training in the use of technology for teaching, and less than half felt well prepared when they joined the profession. Yet two thirds of teachers report that the most useful professional development they took part in focused on innovation in their teaching.
"The acceleration of technological, economic and social changes makes it imperative that our education systems adapt almost in real time," said Ludger Schuknecht, OECD Deputy Secretary-General, launching the report in Paris. "Policy makers should work closely with teachers and school leaders and leverage their expertise to help students succeed in the future world of work."
"The quality of an education system can never exceed the quality of its teachers," said Andreas Schleicher, OECD Director for Education and Skills. "Governments should empower their teachers and school leaders with the trust and autonomy they need to innovate and instil a collaborative culture in every school. They also need to better recognise the importance and value of involving teachers in designing better practices and policies to create classrooms fit for the future."
Schools appear to be recognising the value of innovative teaching in responding to the challenges of the 21st century, according to the survey. The vast majority of teachers and school leaders say their schools are open to innovative practices and have the capacity to adopt them. On average across OECD countries in TALIS, 78% of teachers also report that they and their colleagues help each other implement new ideas. However, teachers in Europe are less likely to report such openness to innovation.
The report finds that recent changes in migration flows have affected the makeup of classrooms. Almost one-third of teachers in OECD countries report that they work in schools where at least 1% of the student population are refugees, and 17% of teachers work in schools where at least 10% of the students have a migrant background.
95% of school leaders report that their teachers believe that children and young people should learn that people of different cultures have a lot in common. 80% of teachers report working in schools that have integrated global issues throughout the curriculum, as well as teaching their students how to deal with ethnic and cultural discrimination.
Other key findings include:
Teaching as a career
Teaching was the first-choice career for two out of three teachers in participating OECD countries, but only for 59% of male teachers, compared to 70% of female teachers.
90% of teachers cite the opportunity to contribute to children's development and society as a major motivation to become a teacher, and only 61% say that the steady career path offered by teaching was an important part of their decision making.
Teacher profiles
Teachers are, on average, 44 years old, ranging from 36 in Turkey to 50 in Georgia. Most teachers are women (68%), except in Japan (42%), while only 47% of principals are women.
ICT use
Only just over half of teachers (56%) across the OECD received training in the use of ICT for teaching as part of their formal education or training. ICT training is lowest in Sweden (37%) and Spain (38%) and most common in Chile (77%) and Mexico (77%).
About 18% of teachers across the OECD still express a high need for professional development in ICT skills for teaching.
One in four school leaders report a shortage and inadequacy of digital technology as a hindrance to providing quality instruction.
In the classroom
In OECD countries and economies participating in TALIS, only 78% of a typical lesson is dedicated to teaching, with the rest spent on keeping order (13%) and administrative tasks (8%).
Classroom time spent on actual teaching and learning is much lower in schools with high concentrations of students from socio-economically disadvantaged homes. Differences are particularly marked in Alberta (Canada), Australia, Austria, England, the Flemish Community of Belgium, France, Saudi Arabia, South Africa and the United States.
Relations between students and teachers have improved in most countries since 2008, with 95% of teachers agreeing students and teachers usually get on well with each other. However, 14% of principals report regular acts of intimidation or bullying among their students.
Professional development
More than 90% of teachers and principals attended at least one professional development activity in the year prior to the survey. But only 44% of teachers take part in training based on peer learning and networking, despite collaborative learning being identified by teachers as having the most impact on their work.
Around half of teachers and principals report that their participation in the professional development available to them is restricted by scheduling conflicts and lack of incentives.
Background
Participating countries and economies: Alberta (Canada), Australia, Austria, Belgium and the Flemish Community of Belgium, Brazil, Bulgaria, CABA (Argentina), Chile, Colombia, Croatia, the Czech Republic, Denmark, England (UK), Estonia, Finland, France, Georgia, Hungary, Iceland, Israel, Italy, Japan, Kazakhstan, Korea, Latvia, Lithuania, Malta, Mexico, the Netherlands, New Zealand, Norway, Portugal, Romania, Russian Federation, Saudi Arabia, Shanghai (China), Singapore, the Slovak Republic, Slovenia, South Africa, Spain, Sweden, Turkey, the United Arab Emirates, the United States and Viet Nam.
In each country, around 200 schools were randomly selected, and in each school one questionnaire was filled in by the school leader and another by 20 randomly selected teachers.