New UNWTO Report on Walking Tourism
The report "Walking Tourism – Promoting Regional Development" showcases examples of walking tourism which can serve as a practical reference for destinations looking into the role of walking tourism for their own regional development.
Walking tourism is now one of the most popular ways to experience a destination. It allows tourists to better engage with the local population, nature and culture. It also meets the growing demand for outdoor activities in general. Walking tourism can be developed anywhere as an offer of sustainable tourism with a relatively small investment yet high social and economic returns for residents and tourists alike, if properly developed and managed.
This report by the World Tourism Organization (UNWTO) underscores the role of partnerships and the involvement and support of local stakeholders in the development and maintenance of walking tourism for regional development, considering that residents and tourists end up sharing common goods and this might give ground for potential conflicts. Therefore, access to training and inclusion of the local population in the tourism value chain is needed in order to seize new business opportunities for regional development.
Increasing consumer demand for "experiencing" a destination in an authentic way and the growing popularity of active tourism make walking tourism more and more relevant beyond walking activities, showcasing a destination as a whole including its local culture and nature.
Google partners with UNWTO on Digital Skills Development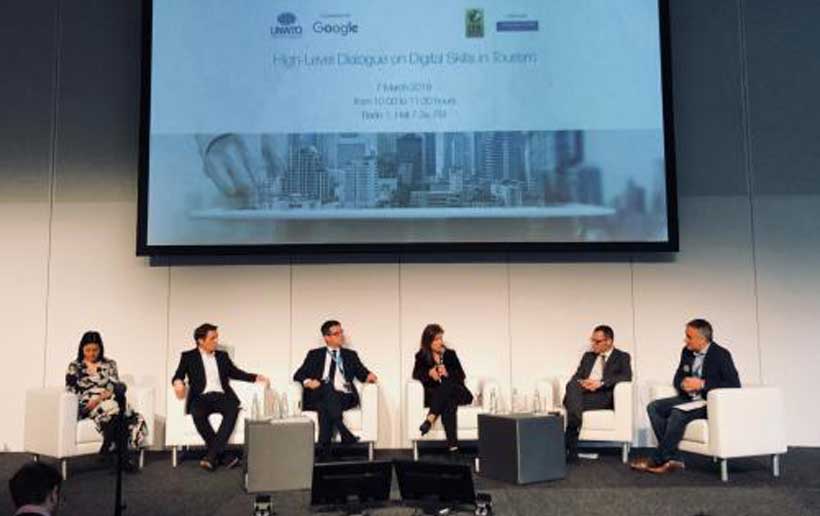 Fostering knowledge, education and growth in tourism, is at the centre of a partnership announced today between Google and the World Tourism Organization (UNWTO). Google will support UNWTO members in addressing the new digital trends and transformation challenges faced by tourism and needed by the sector, to fully harness its development potential and contribution to sustainability.
Digital skills are crucial for competitiveness in tourism, a sector characterized by technological change and the generation of new business models.
"This agreement with Google coincides with UNWTO's special focus on education, skills development and jobs, the connecting thread of all our actions this year", said UNWTO Secretary-General Zurab Pololikashvili. "Google is an affiliate member of UNWTO and this partnership proves the importance of public-private collaboration to advance tourism as a vehicle for sustainable development", he added.
Lutz Behrendt, Travel Industry Leader, from Google said: "More than half of tourism revenue in the EU is now researched or booked online. By equipping tourism ministries with the skills, tools and programmes they need to market and protect themselves online, we hope it will increase opportunities for jobs and revenue across the industry. Following a similar tourism programme we ran in Greece, 68% of participating businesses confirmed they saw concrete business results following our training, such as more visitors to their website or physical business."
A High-Level Dialogue on Digital Skills in Tourism set the backdrop for announcing the agreement. Organized by UNWTO with the support of Google during ITB Berlin, the world`s leading travel trade fair, the event underscored that digital skills development remain a major priority for destinations around Europe.
Overtourism? New UNWTO Report Offers Case Studies to Tackle Challenges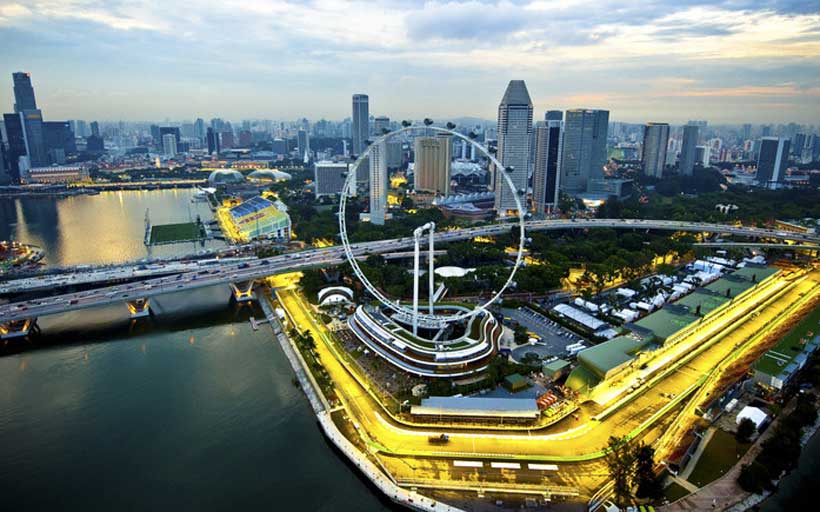 The World Tourism Organization (UNWTO) released today the report 'Overtourism'? Understanding and Managing Urban Tourism Growth Beyond Perceptions: Case Studies', choosing ITB Berlin as the fitting backdrop to address a pressing topic before the global tourism sector. The report provides examples of specific measures being implemented in cities across the Americas, Asia and the Pacific and Europe.
A total of 18 case studies assembled in the report are the follow-up to the general approach laid out in the previous publication 'Overtourism'? – Understanding and Managing Urban Tourism Growth beyond Perceptions'. Launched in September 2018, it examines how to manage tourism in urban destinations to the benefit of visitors and residents alike, offering a wide range of strategies and measures for a better understanding and management of challenges and opportunities.
"Urban tourism is multifaceted and requires a city-wide strategy with cooperation between all stakeholders and the inclusion of tourism in the urban agenda", said UNWTO Secretary-General Zurab Pololikashvili. "Sustainable and inclusive cities must mean creating cities for all: citizens, investors and visitors", he addedd.
As acomplement to the conceptual approach, the report presented today looks into concrete case studies from Amsterdam, Antwerp, Barcelona, Berlin, Besalú, Cambridge, Dubrovnik, Edinburgh, Ghent, Hangzhou, London, Lucerne, Macao (China), New York, Lisbon, Seoul, Porto, Prague and Venice,.
The examples show that there is no 'one-size fits all' measure to tackle overtourism, and that any successful destination management strategy needs to be context specific. Although this might not come as a surprise, there is a connecting thread between the fundamental challenges: congestion in specific locations and sites at specific moments, mobility, pressure on infrastructure and resources, decrease in 'place' authenticity and impact on social fabrics and residents daily lives.
Consequently, the most common measures currently being implemented by destinations relate to the dispersal of visitors within the city and beyond, showing the pressing need to manage tourism congestion in certain areas and attractions. Measures with the aim of improving the city infrastructure and facilities are also frequently mentioned, reflecting the fact that many challenges are linked not only to the growing number of visitors but also to the pressure placed by residents, commuters and tourists on the city's resources and services.
The Overtourism reports were produced in collaboration with the Centre of Expertise Leisure, Tourism & Hospitality (CELTH), Breda University of Applied Sciences, and the European Tourism Futures Institute (ETFI) of NHL Stenden University of Applied Sciences.
Tourism: Women Taking the Lead
To mark International Women's Day 2019 UNWTO, in collaboration with UN Women, the German Cooperation Agency (GIZ), World Bank Group and Amadeus, has today released preliminary findings of the Global Report on Women in Tourism, Second Edition.
ITB Berlin, the world's leading trade fair, provided the backdrop to announcing The Global Report. The initial results indicate that across the private and public sectors women are harnessing the potential of tourism to become financially independent, challenge stereotypes and start their own businesses:
The majority of the tourism workforce worldwide is female
Tourism offers greater opportunities for women's entrepreneurship than the wider economy
Tourism policies are increasingly addressing gender-equality
Research has also shown more and more women are challenging gender stereotypes in the sector. In Morocco women have been issued tour guide licenses for the first time. An airline in the UK has doubled the number of female pilots they employ. Uganda's Hotel Owner's Association is now lead by its first female CEO, Jean Byamugisha.
These are but a few examples which can be found around the world. Together, they add up to a growing trend.
Technology has also been an important factor for empowerment, providing women with more training opportunities and stimulating entrepreneurship through easier access to the tourism market.
In the public sphere, policy-makers are waking up to the importance of gender equality in tourism putting measures in place to ensure women fairly share the benefits that tourism can bring.
Speaking on these findings UNWTO Secretary-General, Zurab Pololikashvili, said that "tourism is leading the charge for female empowerment all over the world".
He added: "UNWTO is firmly committed to working towards UN Sustainable Development Goal 5 – the empowerment of women and girls – and ensuring that tourism continues to be at the forefront of gender-equality efforts."
UNWTO is compiling the second edition of the Global Report on Women in Tourism in collaboration with UN Women, GIZ, World Bank Group and Amadeus. These preliminary findings have been released to mark International Women's Day 2019. The full report will be published in Autumn 2019.