Kashmir: From legal rigmarole to a solution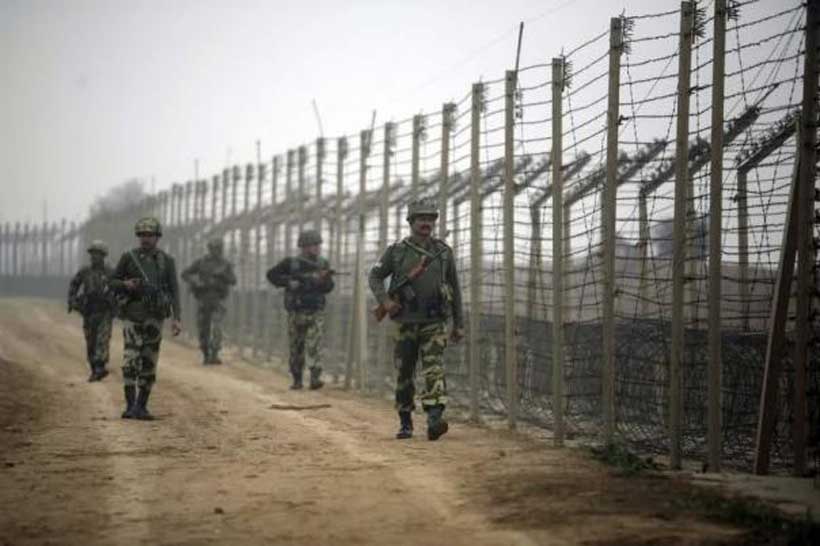 Kashmir conflict is a maleficent inheritance from the British raj. India and Pakistan went to fisticuffs to settle this dispute. Following their first war on Kashmir, both India and Pakistan accepted ceasefire from January 1, 1949 under supervision of UN observers. No UN resolution incorporates India's view that maharajha had acceded to India. It is said that the accession instrument stands `stolen'. There is a United Nations' resolution that forbids India- occupied Kashmir `assembly' from acceding to India (authenticating royal accession). The main resolutions on Kashmir are: (a) United Nations' Commission for India Pakistan Resolution dated August 13, 1948. Para 75 (Serial110) in Part III of this resolution states ` The Government of India and the Government of Pakistan reaffirm their wish that the future status of the State of Jammu and Kashmir shall be determined in accordance with the will of the people and to that end, upon acceptance of the truce agreement, both Governments agree to enter into consultations with the Commission to determine fair and equitable conditions whereby such free expression will be assured. (b) UNCIP Resolution dated January 5, 1949 Para 51 (Serial 1196) states 'The question of accession of the State of Jammu and Kashmir to India or Pakistan will be decided through the democratic method of a free and impartial plebiscite'.
Since both parties agreed to a plebiscite, the question of sanctions never arose. Besides, India approached the United Nations under Chapter VI (Pacific Settlement of Disputes), not Chapter VII (Acts of Aggression).On Nov 2, 1947, Nehru declared in a radio broadcast that the government of India was "prepared, when peace and order have been established in Kashmir, to have a referendum held under international auspices like the United Nations." I am quoting from Chaudhri Mohammad Ali's The Emergence of Pakistan. Till 1953, India was, at least verbally, committed to the plebiscite. But, in subsequent period, she had been making frantic efforts to warp the UNO and woo the USA in her favour. For instance, during temporary absence of Pakistan's rep, India tried to get the `India-Pakistan Question' deleted from the UN agenda.  India based her plea on Security Council's informal decision, dated July 30, 1996, about deleting dormant questions. The Question was deleted during the Pak rep's absence, but was restored to agenda upon his arrival.
Again, at India's behest, US Congressman Stephen Solarz elicited the statement from Bush-administration high-level diplomat, John H. Kelly, that plebiscite was no longer possible in Kashmir.
Here is an extract of Solarz's grilling questions and the gullible answers thereto.
Mr. Solarz: What is the position of the United States with respect to whether there should be a plebiscite?
Mr. Kelly: First of all we believe that Kashmir is disputed territory…
Mr. Solarz: Well, how did we vote upon that resolution at the U.N. back in 1949?
Mr. Kelly: In favor, Mr. Chairman.
Mr. Solarz:  Right. So at that time we favored a plebiscite. Do we still favor a plebiscite, or not? Or is it our position now that whether or not there should be a plebiscite is a matter, which should be determined bilaterally between India and Pakistan?
Mr. Kelly:  Basically, that's right, Mr. Chairman.
Mr. Solarz:  So we are no longer urging a plebiscite be held?
Mr. Kelly:  That's right.
To India's chagrin, John R. Mallot, the US State Department's point man for South Asia in 1993, corrected Kelly's faux pas. He told the House Foreign Affairs Sub-Committee on Asia and the Pacific on April 28, 1993 that John Kelly 'misspoke' in 1990 when he said that the United States no longer believed a plebiscite was necessary in South Asia. Mallot clarified that Kelly made his comment after 'continued grilling' by the panel's (pro-India) chairman, Stephen J. Solarz of New York.
Avid readers may refer to Solarz-Kelly conversation and corrective policy action taken by the US State Department in Robert G. Wirsing's book India, Pakistan, and the Kashmir Dispute, published by Macmillan Press Limited, London in 1994. They may also see Mushtaqur Rehman's Divided Kashmir: Old Problems, New Opportunities for India, Pakistan and the Kashmiri People (London, Lynne Reinner Publishers, London, 1996, pp. 162-163).
Kashmir is a simmering nuclear tinderbox. There is no UNO resolution incorporating India's volte face that India-occupied Kashmir has acceded to India through the so-called state assembly's resolution.  Till recently, the USA viewed Kashmir as a disputed state. It clarified there is not an iota of change in US policy on Kashmir what's its current position?
Despite lapse of over 70 years, India has not fulfilled its promise of a plebiscite in Kashmir.
India's attitude negates the cardinal principles in inter-state relations, that is, pacta sunt servanda `treaties are to be observed' and are binding upon signatories.  If disinterested, India should wriggle out of bilateral and multilateral agreements by pleading that the UNO resolutions stand antiquated under another principle clasula rebus sic stantibus _In the case of a `fundamental change of circumstances', that existed when a treaty was concluded, a party to that treaty may invoke this fact as a ground for termination or suspending operation of a treaty.
The principle stands codified in Article 62 of the Vienna Convention on the Law of Treaties.   Para 3 of the Convention, codifying the principle of rebus sic stantibus, states `If, under the foregoing paragraphs, a party may invoke a fundamental change of circumstances as a ground for terminating or withdrawing from a treaty, it may also invoke the change as a ground for suspending the operation of the treaty'.
India should tell the International Court of Justice that the Simla Agreement of 1972 has superseded the UNO Resolution of 1948 (envisioning exercise of the right of self-determination) on the basis of the principle `lex posterior derogat priori, later treaty abrogates the earlier one'.  The principle is enshrined in Article 59 of the Vienna Convention on the Law of Treaties, which provides as follows: 'TERMINATION OR SUSPENSION OF THE OPERATION OF A TREATY IMPLIED BY CONCLUSION OF A LATER TREATY.  1. A treaty shall be considered as terminated if all the parties to it conclude a later treaty relating to the same subject-matter and: It appears from the later treaty or is otherwise established that the parties intended that the matter should be governed by that treaty: or a) The provisions of the later treaty are so far incompatible with those of the earlier one that the two treaties are not capable of being applied at the same time…'.
But, to India's chagrin, even Simla Accord accepts the UN resolutions. The UN observers are still on duty on the line of actual control.  They submit annual report to the UN's secretary general.  This report identifies Kashmir as an international problem. India could not get the dormant `India-Pakistan Question' deleted from the UN agenda (as informally decided by the Security Council on July 30, 1996).
Paragraph 1(i) of the Simla Agreement provides, `the principles and purposes of the Charter of the United Nations shall govern the relations between the two countries'.  Right of self-determination is a recognised right under the UNO charter and conventions. It is now not only a political but also a legal right.
The United Nations' Military Observers' Group on India Pakistan came into existence between 1949 and 1951 to maintain sanctity of the ceasefire line drawn between India and Pakistan after the war of 1947-48. The first group of United Nations military observers arrived on 24 January of 1949 to supervise the ceasefire.  The UN spends US$ 40 million each year to keep them up.
India is wary of their presence. It asked them to vacate their residence at 1/AB, Purana Qila Road, Connaught Place, Delhi – 11000; from where it has been functioning since 1949 (India asks UN team on Kashmir to leave Delhi, Reuters July 9, 2014). It even harassed `Three members of the United Nations Military Observers Mission for India and Pakistan (UNMOGIP) had a close call along the restive Line of Control (LoC) in Azad Jammu and Kashmir after Indian troops shot at and injured two locals who were briefing them on the situation prevailing in the wake of ceasefire violations' (Indian troops fire across LoC in presence of UN observers, 2 injured, March 14, 2018).
India-Pakistan dialogues never progressed towards solution of the Kashmir tangle. Both countries stick to their iron-clad legal closets. India's former foreign secretary, J.N.Dixit was of view that both countries should think beyond legal rigmarole.  He says, `It is no use splitting legal hair. Everybody who has a sense of history knows that legality only has relevance up to the threshold of transcending political realities. And especially in inter-state relations…so to quibble about points about points of law and hope that by proving a legal point you can reverse the process of history is living in a somewhat contrived utopia. It won't work' (V Schofield, Kashmir in the Crossfire).
There are a plethora of alternative solutions 🙁 a)Freezing the Territorial Status Quo. This solution offers the Kashmiris south of the LoC both Kashmiri ID cards and Indian passports. Likewise, it offers those on the north of the LoC, Kashmiri ID cards and Pakistani passports (Marc Weller. and Staffan Wolff (eds.), Autonomy, Self-Governance and Conflict Resolution, New York, Routledge Taylor and Francis Group, 2005, pp. 41-42). (b) Andorra Model. Andorra was a unique co-principality- (without any arbitrator), ruled by the French chief of state and the Spanish bishop of Urgel for 715 years. Through a constitution, enacted in 1993, the government was transformed into a parliamentary democracy with both French and  Spanish heads of states jointly wielding executive powers (as well as defence) as co-principis. When this solution was first proposed by Hurriyat Conference (in 1974), President Musharraf supported it. However, all sections of the Indian media termed this solution 'Pandora's box'. (c) Sweden-Finland Aland-Island Model.
Swedish nationals in Finland controlled the Island. They wanted to unite it with Sweden. But, Finland did not allow them to do so. With League of Nations appointed as an arbitrator in 1921, the island was given the status of an autonomous territory. Finland retains nominal sovereignty over the island with obligation to ensure linguistic rights (Swedish language) as well as culture and heritage of Aland residents. The island enjoys a neutral and demilitarised status with its own flag, postage stamps and police force. On December 31, 1994, Aland joined the European Union voluntarily. Aland is a self-governing entity, created without use of force, catering for conflicting interests of rival communities. (d) Italy-Austria South Tyrol Model. South Tyrol was part of Austria. It was inhabited by three linguistic groups (70% Germans, 26% Italians, and 4% Ladin). It was annexed by Italy in 1919. German majority rebelled against Italianisation.
An agreement between Austria and Italy provided autonomy framework, vouchsafed by Paris Peace Agreement, 1946 (also known as Gruber Degasperi Agreement). Under the South Tyrol Package of 1969, Austria exercised mandatory protective function vis-à-vis Italy for the Austrian and Ladin minorities in South Tyrol. The package was meant to pave way for peaceful co-existence of German- and Ladin-speaking communities of South Tyrol, particularly in the multi-ethnic province of Bolzano. The package collapsed and gave way to a settlement in 1992 with the United Nations as the arbitrator. The revised package still recognizes Italian sovereignty but allows greater autonomy of legislation and administration, recognition of cultural diversity, minority vote on issues of fundamental importance, and proportional ethnic representation. (e) National Conference Autonomy Formula (2001). The formula envisages return to 1953 position, abrogation of all central laws imposed on the state, and an informal co-federal relationship between the parts of Kashmir. (f) Chenab Formula. According to this formula the River Chenab will form the separation line between free (Azad) and occupied parts of Kashmir. Some writers have discussed Indus-basin-based formula, akin to it. (g) Kashmir-Study-Group Formula: It envisages division of the state into two self-governing entities, enjoying free access to one another. The entities would have their own democratic constitutions, citizenship, flag, and legislature (sans defence matters jurisdiction). Defence would be the joint responsibility of India and Pakistan. (h)    Northern Island model.  In a video talk to an audience in New Delhi bill Clinton favoured it (India Today, March 17,2003, p. 24).(i) Misc. Sami parliamentary model, Italy-Yugoslavia Trieste model, Basque leader Jose Ibarretxe ideas, Caledonia island (discovered in 1774) sovereignty sharing Noumea agreement (1999).
The question is will any of the above solutions fit in with warped crucible of India's subconscious framework?  Indian army chief says India should talk to Pakistani generals on Kashmir. For, any agreement with generals will be sincerely implemented. India regards all civilian rulers as army puppets and cobras in India's backyard.
Pakistan's prime minister himself says he and army are on one page. Given Imran is an army or Establishment's poster boy, as India claims, why she is chary of talking to him.
Besides being a geographical dispute, Kashmir dispute has a human rights dimension.
Pending a final settlement, softening the borders a la Mehta appears to be need of the hour to mitigate suffering of the Kashmiri. For some time, the divided Kashmiri families used to exchange gifts across a bit softened border.
If no solution is hammered out, then, still, there are two solutions- a nuclear holocaust or, perhaps,  divine intervention.
Questioning the Novelty of India's New Normal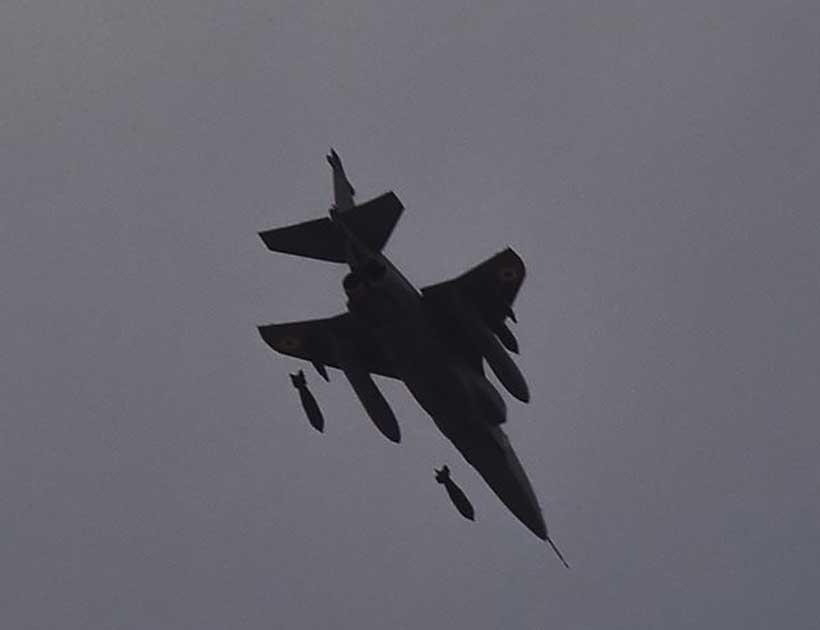 In recent years Indian notions of Pre-emption and so-called surgical strikes have been referred to as the 'new normal' by many in India. These have contributed to further affecting the security, stability and strategic equilibrium in the South Asian region. This is evident in how the top-brass within the Indian military has repeatedly asserted that India reserves the right to punish Pakistan with such notions of preemptive strikes across the Line of Control (LoC) under its limited war doctrines, which themselves belie a desire to wage a low-intensity conflict across the border. At the doctrinal level, India has been planning for this for quite some time as evident from its 2004 Cold Start Doctrine (CSD)as well as its more recently released doctrines such as the 2017 Joint Doctrine of the Indian Armed Forces (JDIAF) and the 2018 Land Warfare Doctrine (LWD). These doctrines are all based upon proactive strategies and indirect threats of preemptive strikes against Pakistan. Based on the current patterns of Indian aggression these ideas hold immense significance when considering the latest rounds of tensions over the disputed territory of Kashmir as witnessed in the short-lived military engagement between the two countries in February 2019.
Inspired by such notions and in typical fashion, the new Army Chief of India Gen. Manoj Mukund Naravane wasted little time in blaming Pakistan for sponsoring terrorism in India. The same day he took charge of his new appointment he claimed that India reserves the right to respond in the same way it had previously done through its so-called 'surgical strikes.' Moreover, he openly asserted to physically taking control of Azad Jammu and Kashmir (AJK) if his government ordered him to do so.
However, such assertions from the Indian political and military leadership are simply repetitions of the same statements that have been made by Prime Minister Modi, Mr. Rajnath Singh, and former Army Chief Gen. (R) Bipin Rawat in the recent past. Representing the same aggressive and jingoistic posturing, there is not much novelty in these statements. In fact, even in this so-called 'new normal' which these leaders have repeatedly described over the last few years, there is nothing new at all.
Even the oft-quoted notion of a preemptive 'splendid first strike' is not new for Pakistan as it had already formed a key part of the discourse surrounding the Indian and international strategic community since the years 2016-2017. According to this, if in India's assessment, Pakistan was found to be deploying nuclear weapons, as a contingency, India would likely resort to such a splendid first strike which it has always hinted as being a nuclear strike. As such all this does is prove Pakistan's pre-existing doubts over India's long-debated 'No First Use' (NFU) Policy. Yet, what's worth noting here is that this overt shift towards declaring a more offensive doctrinal posture from India represents a more focused attempt at undermining the deterrent value of Pakistan's own nuclear posture, thus ultimately destabilizing the South Asian region.
Instead, the only thing new to come out from all these assertions from Indian leaders is the prevailing fascist mindset within India that is being fueled by a false sense of racial superiority and hatred against Muslims. This was clearly stated by Prime Minister Imran Khan in his tweet when he attributed the cause of such provocations to the RSS's extremist ideology. Hence, Pakistan perceives the recent statements from India's top military brass as also being wholly politically inspired and as a routine attempt to divert attention away from the rampant domestic socio-economic issues currently plaguing India. The fact remains that Pakistan's response to this Indian self-proclaimed 'new normal' which was on full display during the Balakot crisis itself set a clear example of its full spectrum deterrence. Contrary to the notion that a conventional asymmetry of sorts exists between the two countries, Pakistan had responded conventionally and more befittingly while holding its own toe to toe. In other words, Pakistan proved that it can also restore deterrence via conventional means despite the quantitative edge of India's conventional forces and military hardware.
It is also worth noting that while India is spending billions of dollars on its military modernization program both in terms of its conventional and unconventional acquisitions; allocating billions for defence spending does not necessarily guarantee military supremacy. Especially if the adversary is determined to thwart any such attempts right from the outset. India's actual capabilities still differentiate widely from what its political and military leadership inspires and projects itself to be. In fact, there is a huge gap between the Indian leadership's expectations and what its military can actually deliver. As apparent not only in the absurdity of Gen. Naravane's statement but also in Prime Minister Modi's and others, the credibility of such threats already remains highly questionable.
Hence at the present, it seems that India is more keen on simply projecting military supremacy vis-à-vis Pakistan as opposed to actually attaining it, as reflected in the statements of its political and military top brass. Its favored notions of preemption at the doctrinal and strategic levels are evidence of such aspirations. As such the increasingly provocative posturing against Pakistan in the form of this so-called 'new normal' seems to represent simply a jingoistic approach to manipulate Indian public sentiment in the ruling government's favor. However, the fact remains that Pakistan has already nullified such notions of preemption in the recent past and has proved it time and again. As such India's aggressive posturing seems to be collapsing on itself with its self-proclaimed 'new normal' unlikely to pose any serious challenges to Pakistan's strategic posture at least for the time being.
From Scapegoat Back to Key Ally: Pakistan and the Perils of US Maximalism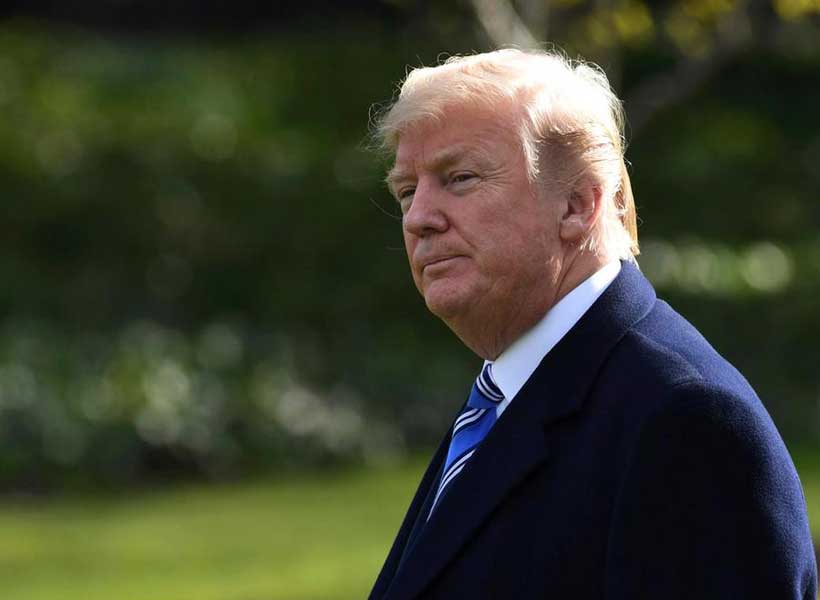 In the two years since President Trump accused Pakistan of giving nothing but deceit and lies, relations between both countries seem to have undergone a dramatic turnaround. This is evident not only in the official narrative being put forth by both countries with respect to one another, but also in how this growing sense of cordiality has culminated into a series of high-level visits and meetings between key representatives. For instance, the icy indifference with which US Secretary of State Mike Pompeo was greeted with in Islamabad back in September 2018 now stands in stark contrast to the frank more amicable meetings that have been held between Prime Minister Khan and President Trump thrice since then. Not to mention the back to back visits from Alice Wells, the current US government's focal representative for South Asia, that have further accompanied a steady yet gradual thawing of tensions.
Signs of this turnaround are further evident in how last month's resumption of military education and training programs for Pakistani Officers marks one of the first steps towards renewed strategic cooperation. This represents an important milestone since President Trump had announced the cancellation of all forms of US military aid to Pakistan in early 2018. Similarly, acknowledgments of the progress made as per the requirements of the FATF review, as well as the 'concern' expressed over India's recent actions in Kashmir are all signs aimed at placating some of Pakistan's most pressing interests. Thus, hinting at what more cordial relations with the US could look like for Pakistan, while just stopping short of making any concrete commitments.
Yet, to say that Pak-US ties have begun to 'normalize' or 'revert' towards a mutually beneficial status quo would be ignoring the age-old complexity that has characterized relations between both countries. Especially for a relationship that has been long described as blowing hot and cold, on and off, as a rollercoaster ride, or simply a love-hate one. History has borne witness to the fact that US foreign policy towards Pakistan has more than often been based on a ruthless pragmatism and maximalism. This all or nothing approach has brought immense amounts of aid and funds for Pakistan which have been always cut off just as abruptly as they were initiated. Often without any long-term assessment or appreciation of what such actions are likely to lead to beyond the US's more immediate goals.
None of this has been more evident than in US expectations from Pakistan regarding Afghanistan and the Taliban. It's no secret that the very inception of the Taliban came from US funds and training during the waning stages of the Cold War for which Pakistan played the role of an indispensable intermediary. Yet following the 9/11 attacks, US policy towards the Taliban changed overnight when the US in lumping the Taliban together with Al-Qaeda brought down its military might on the entire Afghan State. What's more it forced Pakistan to join its War on Terror almost at gunpoint. The infamous statement attributed to then US deputy secretary of state Richard Armitage where he allegedly threated 'to bomb Pakistan back to the stone age' stands as a stark reminder of how even labeling this relationship as 'complex' is simply an understatement.
This aspect is further reinforced in the damning revelations of the Afghanistan Papers that were released just last month. Representing a cache of candid interviews of key officials responsible for formulating and implementing the US's Afghanistan policy, these interviews have been used to piece together crucial mistakes at the strategic and policy levels made by successive US governments over the last two decades. One of these mistakes has been highlighted as 'trusting Pakistan as a friend' where Pakistan has been repeatedly accused of providing sanctuary and support to certain militant groups. Hence, accusations of Pakistan playing a double game, as well as the confusing distinctions between good and bad Taliban all contributed to a narrative that Pakistan was doing more to upend US progress than support it. This had caused much of the resentment and mutual distrust specifically during the Obama years which starting from calls to 'do more' resulted in the US unilaterally and covertly taking out Osama Bin Laden deep inside Pakistani territory. As ties worsened, the advent of the Trump presidency brought with them an overt sense of finality in the form of his new year tweet that was referred to in the beginning of this article.
Yet, even now as both countries come full circle with the US asking for help in bringing the Taliban to the negotiating table, one fears that the US may still not have learnt anything from its adventurist debacles. As the Afghanistan Papers themselves testify, Pakistani officials have remained quite candid in their desire to hedge their bets against the US by maintaining limited ties with the Taliban. This was made clear to Ambassador Ryan Crocker who had served as the US ambassador in Islamabad from 2004-2007. In one of his interviews in the Afghanistan Papers, the former ambassador directly quotes a conversation he had with Gen Ashfaq Kayani who was then the DG ISI.As Mr. Crocker himself recounts, the general had quite explicitly made clear his reservations against an abrupt US withdrawal that would force Pakistan to once again pick up the pieces while having made the Taliban a mortal enemy. Hence justifying the reasons behind Pakistan's so-called duplicity.
But considering how it is in fact the US now that is pressing Pakistan to use those same ties to help extricate itself out of the Afghan quagmire, Pakistan's strategy against the Taliban seems to have stood wholly vindicated. In fact, it appears downright visionary considering how in hindsight, Pakistan had repeatedly called on the US to consider negotiating with the Taliban – especially when the US had the upper hand following its initial successes back in the early 2000s.However,the US after squandering its own reputation and credibility and already having missed multiple chances to engage with the Taliban are now ironically banking on Pakistan to help secure an exit. A kind of exit that not only allows the US to perhaps save face at the international level, but also offer something palatable to the American people during an election year. Thus, once again reeking of the reactionary maximalism that has so often brought into question the US's reliability and trustworthiness as an ally. Not to mention President Trump's own 'America First' policy, which already risks squandering whatever little credibility the US has been left with in the first place.
India's Modi: Messiah or Menace
When the Hindu sages developed their way of life, they divided people into four castes: Brahmins, the thinkers, scholars and priests at the top for they were the guides; Kshatriyas, the soldiers including the king second for they protected and governed society; Vaishyas the merchants third with their commerce facilitating daily living; and Shudras who were the laborers and service workers at the bottom.
Well, the world has changed as it should but perhaps they had a point as there is a Vaish — not one at the top of the class but a tea-seller from a shop that would be at the other end of the spectrum from those charming English tea shops in Devon — now running the country. Of dubious education that has been challenged and a beginning in the ultra-nationalist RSS (once outlawed by India's founding prime minister and known also for producing Gandhi's assassin) Narendra Modi is at India's helm. His BJP party's rise is linked to stoking up tensions between Hindus and minority Muslims, whose suffering has been well documented. Police powers have been increased and Muslim Kashmir is now under direct rule from Delhi, while new laws are disqualifying Muslims from citizenship. So reports The Economist in its special issue, The State of the World in 2020 (p. 53).
Better known is the pogrom of Muslims in Modi's Gujarat when he headed the provincial government there, and his party's role in the destruction of a 500-year old mosque built by Babur so that the fictitious birthplace of Ram would be holy to both religions. Having overthrown the Muslim Lodi dynasty and with a tenuous hold, Babur was seeking friends among Hindu Rajas who generally owed fealty to the Delhi sultans. The Mughal Emperors also started the custom of marrying Hindu royalty to cement relationships and ensure loyalty. And this Mughal openness to other religions reached its apex under Emperor Akbar who founded a new religion, Din-i-Ilahi, attempting to incorporate the best from all faiths but which, lacking roots, died with him.
After the Indian rebellion against British rule, the British saw advantage in fostering division among communities in the infamous divide-and-rule maxim, now changed by Modi into suppress-and-rule, as the left-over Muslim community is poor and weak after the emigration of many to Pakistan following partition and independence in 1947.
Gandhi and founding prime minister Nehru's vision of a secular India is enshrined in its constitution, which Modi and the BJP's Hindu nationalist agenda subverts. Its Hindutva, a Nazi-like ideology holding Hinduism supreme, wants India to be an exclusively Hindu nation noting that Hindu and Muslim cultures are different, without regard to the similarities. As a video demonstrating the new ideology in practice points out, it is safer to be a cow than a Muslim in Modi's India.
It is what one can expect when an ill-educated, charismatic tea-seller takes over the world's largest democracy offering cultural superiority and its false pride, hare brained schemes like a deadline declaring old high denomination banknotes illegal causing chaos at banks. Poorly managed plans like toilets and gas cookers for the poor are touted as successes. But the toilets are not used because the plans did not include maintenance, and gas cooker distribution is riddled with corruption. Meanwhile, the economy suffers and the country ranks 102 out 117 on the Global Hunger Index (between Sierra Leone and Niger) and far behind Bangladesh. So much for the hype.