Why independent media matter for the SDGs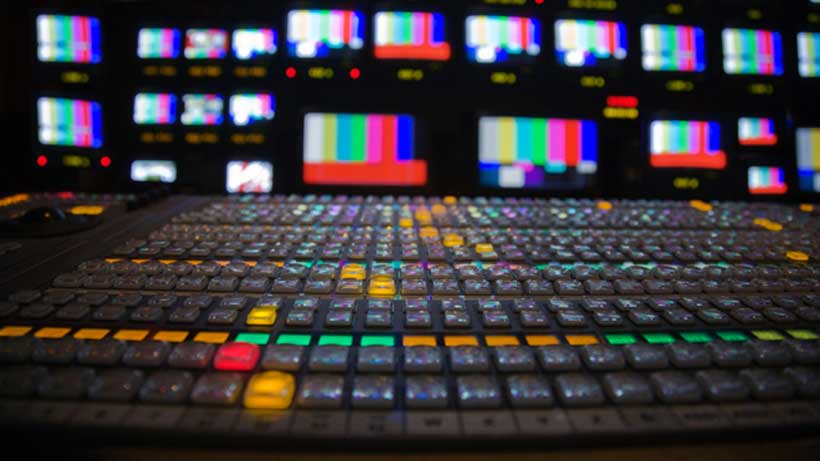 The Sustainable Development Goals (SDGs) are an excellent entry point into media development, UNESCO's Guy Berger told a meeting at the OECD recently.
He was addressing a meeting on 31 January titled "Confronting the crisis in independent media: strategic approaches for international donors". It was convened by Swedish donor agency SIDA and the Centre for International Media Assistance based in the USA.
The UNESCO director for freedom of expression and media development highlighted how the 2030 development agenda underlined the importance of partnerships in SDG 17 and the importance of access to information and fundamental freedoms in SDG 16.
These two goals pointed donors to ways they could help deal with the sustainability of independent media, which is a sector facing unprecedented attacks as well as major business problems.
"SDG 16.10 on public access to information and fundamental freedoms cannot be achieved without independent media which can help in achieving all SDGs – whether gender equality, climate change eliminating poverty, reducing inequalities, and sustainable cities," noted Berger. He referenced a discussion paper on this subject produced jointly by UNDP and UNESCO.
"In the spirit of SDG 17, coalitions, especially with internet-related issues, are crucial for media development because multi-stakeholder actors bring different propositions to the cause," said Berger. Amongst actors like the media, journalism schools and civil society, a big contribution to media development can be made by foundations, governments and intergovernmental organizations like UNESCO, he added.
Berger said that the imperative of media development needed action at two levels: first, building independent media institutions as the foundation for journalism; and second, creating an enabling environment for such media through putting in place appropriate law, economic policy and technology.
"We have to get it right with these two – both the media institutions and media environment – if we want to have journalism play its role for democracy and sustainable development."
In current times, argued Berger citing a recent UNESCO publication, journalism is especially important as:
A truth-seeking alternative to disinformation and misinformation, because its professional verification standards can debunk lies and fabrications;
A vehicle for exposing the weaponization of information and investigating its orchestration and financing.
A watchdog to highlight the roles of Internet companies which mediate communications in regard to search, social media and social messaging.
"The supply of journalism through strong media institutions and a truly enabling environment needs to be supported more than ever," said Berger.
The UNESCO director also urged international donors to give attention to the "demand side", referring to the audiences who consume, share and comment on the news. "Unless these people are empowered to be active agents, they risk being passively manipulated by communications," said Berger.
Media and Information Literacy (MIL) is UNESCO's antidote to such manipulation, he stated. "These competencies are essential if people are to recognise journalism, and distinguish it from advertising, propaganda, and gossip.
"With MIL, the public can demand, cherish and support journalism as a reliable resource for individual and group decision-making as we strive for sustainable development," he concluded.
ADB Approves $300 Million to Reform Pakistan's Energy Sector
The Asian Development Bank (ADB) today approved a $300 million policy-based loan that will help the Government of Pakistan to address financial sustainability, governance, and energy infrastructure policy constraints in Pakistan's energy sector.
The financing will support the first of three subprograms totaling $1 billion under the Energy Sector Reforms and Financial Sustainability Program, a key component of a comprehensive multidonor economic reform program led by the International Monetary Fund that aims to put Pakistan's economy on the path to sustainable and inclusive growth after a deterioration in its fiscal and financial position in recent years.
"The cash shortfall across the power supply chain in Pakistan, also known as circular debt, has shot up to more than $10 billion and is a longstanding chronic issue ailing the country's power sector," said ADB Director General for Central and West Asia Mr. Werner Liepach. "A comprehensive and realistic Circular Debt Reduction Plan, assisted by ADB in close coordination with other development partners, is the cornerstone of this subprogram. The plan aims to drastically cut the new flows of circular debt and provides policy directions on addressing accumulated circular debt."
While Pakistan has made significant effort in recent years to expand its electricity generation capacity and stabilize supply, the country is yet to overcome the challenge of inefficiencies, distortions, and uneven reform progress in the sector. These inefficiencies were estimated to have cost the country's economy up to $18 billion, or 6.5% of gross domestic product, in 2015.
The energy reform program aims to address the underlying causes of circular debt with a focus on improving inadequate tariff and subsidy systems, strengthening energy accounting, and reducing generation costs.
ADB will finance the program with support from its development partners. The Export–Import Bank of Korea has confirmed it will provide $80 million in cofinancing for the first subprogram.
Afghanistan will Need Continued International Support after Political Settlement
Afghanistan will need continued financial support from the international community following a potential political settlement, says a new World Bank report that examines the country's overall medium-term financing needs under a range of political and economic scenarios.
The World Bank concludes that Afghanistan will require $6 billion to $8 billion a year in international grants between 2020 and 2024 to fund basic services, support faster economic growth, and consolidate and sustain any potential reduction in violence following a political settlement with the Taliban.
"An improving security situation, political stability, and freedom of movement can help increase private sector investment and job creation. But the gap between revenue and public expenditure remains large, and certain expenditure needs may increase following a political settlement," said Henry Kerali, World Bank Country Director for Afghanistan. "While a gradual decline in grant support can and should occur, it needs to be carefully calibrated to economic realities, to avoid deterioration in services and development outcomes. Such a deterioration may, itself, imperil prospects for sustainable peace"
While Afghanistan has achieved remarkable progress in increasing revenues over recent years, the gap between revenues and expenditures remains wide. Afghanistan continues to rely on grants to finance 75 percent of its total public expenditures. Total revenues currently amount to around $2.5 billion per year, while expenditures reach around $11 billion per year.
Due to the current extent of dependence on aid, a sharp reduction in either security or civilian grants would mean insufficient resources to meet pressing expenditure needs, including: security spending, delivery of basic government functions such as social services and infrastructure, public investments for faster economic growth and poverty reduction, and short-term job creation and community development programs following a political settlement, which will be vital to sustain and consolidate peace.
The report also finds that expectations of a major aid-driven economic dividend following any political settlement are unlikely to be realized. Grant inflows are likely to remain limited under any scenario, relative to the extent of grant support already being provided. The most critical gains for Afghans following any political settlement would rather come from increased private sector investment, job creation, and access to services.
Renewable Energy Ambition in NDCs Must Double by 2030
Countries are being urged to significantly raise renewable energy ambition and adopt targets to transform the global energy system in the next round of Nationally Determined Contributions (NDCs), according to a new report by the International Renewable Energy Agency (IRENA) that will be released at the UN Climate Change Conference (COP25) in Madrid. The report will show that renewable energy ambition within NDCs would have to more than double by 2030 to put the world in line with the Paris Agreement goals, cost-effectively reaching 7.7 terawatts (TW) of globally installed capacity by then. Today's renewable energy pledges under the NDCs are falling short of this, targeting only 3.2 TW.

The report NDCs in 2020: Advancing Renewables in the Power Sector and Beyond will be released at IRENA's official side event on enhancing NDCs and raising ambition on 11 December 2019. It will state that with over 2.3 TW installed renewable capacity today, almost half of the additional renewable energy capacity foreseen by current NDCs has already been installed. The analysis will also highlight that delivering on increased renewable energy ambition can be achieved in a cost-effective way and with considerable socio-economic benefits across the world.

"Increasing renewable energy targets is absolutely necessary," said IRENA's Director-General Francesco La Camera. "Much more is possible. There is a decisive opportunity for policy makers to step up climate action by raising ambition on renewables, which are the only immediate solution to meet rising energy demand whilst decarbonising the economy and building resilience".

"IRENA's analysis shows that a pathway to a decarbonised economy is technologically possible and socially and economically beneficial," continued Mr. La Camera. "Renewables are good for growth, good for job creation and deliver significant welfare benefits. With renewables, we can also expand energy access and help eradicate energy poverty in line with the UN Sustainable Development Agenda 2030. IRENA will promote knowledge exchange, strengthen partnerships and work with all stakeholders to catalyse action on the ground. We are engaging with countries and regions worldwide to facilitate renewable energy projects and raise their ambitions".
NDCs must become a driving force for an accelerated global energy transformation. The current pledges reflect neither the past decade's rapid growth nor the ongoing market trends for renewables. Through a higher renewable energy ambition, NDCs could serve to advance multiple climate and development objectives.
The report will be available at https://www.irena.org/publications.