Since the recent redesign of the Metro navigational system and map, it has become a lot easier to use the subway. With ambitious projects in the works and the addition of many new stations, the Moscow Metro is developing at high speed. To help you discover this cultural gem, Four Seasons Hotel Moscow prepared a list of ten little known facts about Moscow Metro:
Moscow subway is famous for its underground architecture: 44 of more than 200 stations are listed as cultural heritage sites. Each day thousands of people go underground to touch the live history. If you are up to it, our concierge team will be happy to arrange a metro tour for you.
Did you know that Moscow Metro is the world record holder for on-time departures and arrivals? It is quite impressive since the interval between trains during rush hour is only 40 seconds.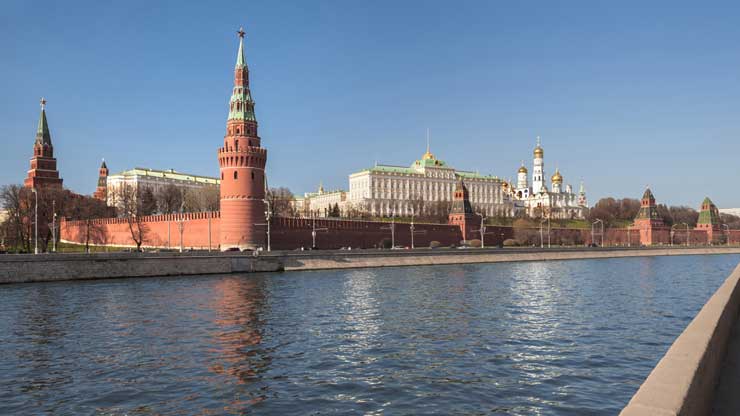 There are different types of tickets. The most convenient is the Troyka electronic card which can be used in any public transport of Moscow. You can load the card with any sum you like, or purchase a one-time ticket called Edinyi.
In the run-up-to the Football World Cup 2018 most of the Metro's cashiers attended English language courses. So, if you spot the We Speak English sticker, the cashiers would happy to assist you in English.
Recently a new project Music in Metro was introduced. It opens new opportunities for street musicians to share their talents with public while making it more fun and interesting for people to use public transport.
Moscow Metro also wows with the location of its stations. For example, Sparrow Hills (Vorobyovy Gory) is the only metro station in the world which is located on a bridge. We highly recommend a visit to this place as it offers a fascinating view over the Moskva River, Luzhniki Stadium, and Moscow State University.
At Vystavochnaya station you will find Moscow Metro Museum. If you prefer to learn a little bit more about subway history, you could ask our concierge team for directions.
The capital's underground world has an old interesting superstition: if you rub the nose of the bronze dog sculpture on Ploshchad Revolyutsii station, good luck will follow you in all undertakings. This spot is conveniently located just in a few steps from Four Seasons Hotel Moscow.
Metro Night is a fantastic new project which makes it possible to transform any subway station into the platform for cultural events or art performances. Previously Mayakovskaya station hosted the premiere of the first episode of the seventh season of Game of Thrones.
In 2016 a new Moscow Metro line was launched. Moscow Central Circle was built above ground to service areas lacking public transportation. Take a ride on the MCC if you are a fan of non-touristic sights.
To make it more convenient for you to use Moscow Metro Four Seasons Hotel Moscow concierge team created a special subway map with the most beautiful and interesting stations highlighted so you would be able to explore with confidence by yourself.