Share of renewable energy in the EU up to 17.5% in 2017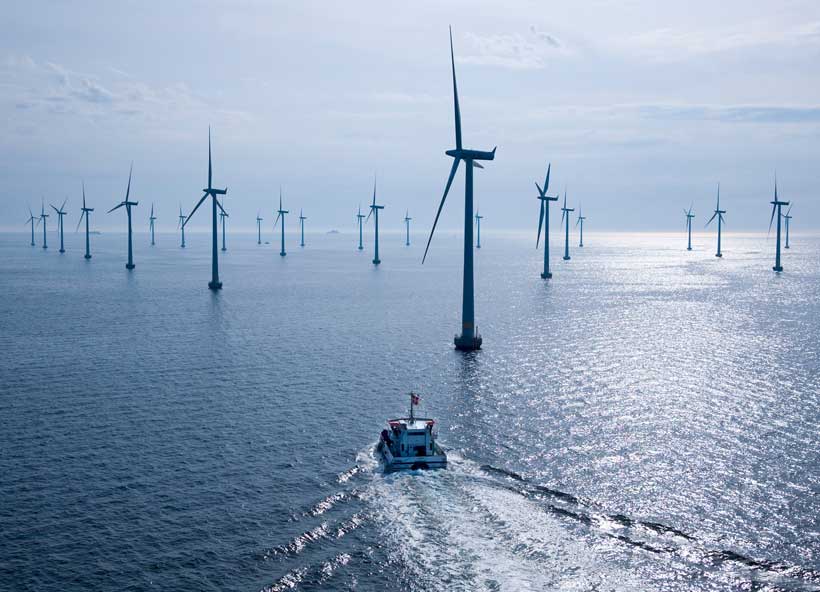 In 2017, the share of energy from renewable sources in gross final consumption of energy, in the European Union (EU), reached 17.5%, up from 17.0% in 2016 and more than double the share in 2004 (8.5%), the first year for which the data are available.
The share of renewables in gross final consumption of energy is one of the headline indicators of the Europe 2020 strategy. The EU's target is to obtain 20% of energy in gross final consumption of energy from renewable sources by 2020 and at least 32% by 2030.
These figures come from an article issued by Eurostat, the statistical office of the European Union.
Highest share of renewables in Sweden, lowest in Luxembourg, the Netherlands and Malta
Since 2004, the share of renewable sources in gross final consumption of energy grew significantly in all Member States. Compared with 2016, it has increased in 19 of the 28 Member States.
With more than half (54.5%) of its energy coming from renewable sources in its gross final consumption of energy, Sweden had by far the highest share in 2017, ahead of Finland (41.0%), Latvia (39.0%), Denmark (35.8%) and Austria  (32.6%)  At  the  opposite  end  of  the  scale,  the  lowest  proportions  of  renewables  were  registered in Luxembourg (6.4%), the Netherlands (6.6%) and Malta (7.2%).
The Netherlands and France: furthest away from their goals
Each EU Member State has its own Europe 2020 target. The national targets take into account the Member States' different starting points, renewable energy potential and economic performance. Among the 28 EU Member States, 11 have already reached the level required to meet their national 2020 targets: Bulgaria, Czechia, Denmark, Estonia, Croatia, Italy, Lithuania, Hungary, Romania, Finland and Sweden. Moreover, Latvia and Austria are around 1 percentage point (pp) away from theirs 2020 targets. At the opposite end of the scale, the Netherlands (7.4 pp from its national 2020 objective), France (6.7 pp), Ireland (5.3 pp), the United Kingdom (4.8 pp), Luxembourg (4.6 pp), Poland (4.1 pp) and Belgium (3.9 pp) are the furthest away from their targets.
ADB Approves $73 Million Package to Develop Waste-to-Energy Facility in Maldives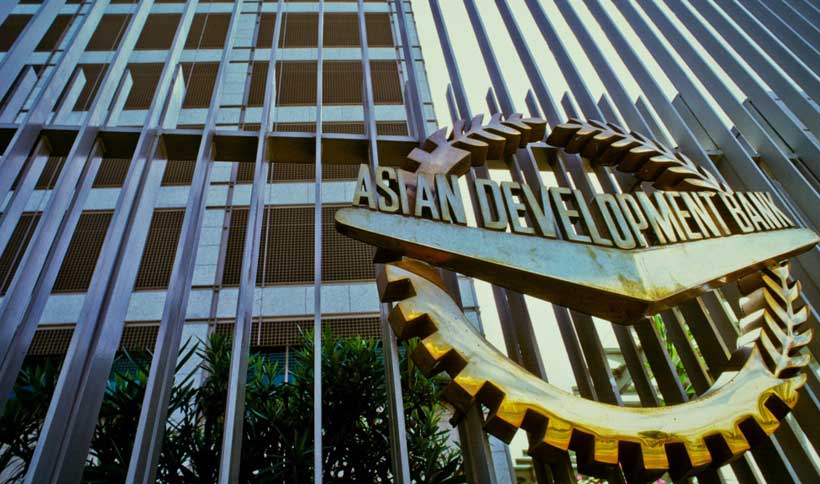 The Asian Development Bank (ADB) has approved a $73.39 million concessional loan and grant to the Government of Maldives to develop a waste treatment facility using waste-to-energy (WTE) technology and disposal infrastructure for the Greater Malé region and neighboring outer islands.
Greater Malé and its neighboring 32 outer islands—which host 86 tourist resorts—suffer from severe environmental pollution and deteriorating livability due to inadequate collection and haphazard disposal of solid waste. Over 830 tons per day (tpd) of solid waste are generated in the area and dumped or burned at the 10-hectare dump site on Thilafushi island. Established in 1992, this dump site has no pollution control measures. The site contaminates the surrounding environment and is a public health and environmental hazard threatening fisheries and tourism.
"The project will significantly improve Maldives' solid waste management through the provision of efficient and sustainable treatment and disposal infrastructure," said ADB Urban Development Specialist for South Asia Luca Di Mario. "The WTE facility will be a pivotal component of an integrated solid waste management system, which will improve public and environmental health, especially ocean health."
The project will establish a WTE plant with a capacity of 500 tpd, 2 treatment lines of 250 tpd each, an 8-megawatt electricity surplus energy recovery facility, an air pollution control system, and a landfill for safe disposal of air pollution control residues and non-marketable incineration bottom ash. The WTE treatment process minimizes land requirements for waste disposal and produces renewable energy addressing the critical land and electricity constraints of developing small island countries like Maldives.
All facilities will adopt disaster- and climate-resilient features to respond to future disaster and climate change threats, such as sea level rise. The WTE plant will be implemented through a design-build-operate modality with the private sector, with a 15 years operation and maintenance period.
The project will also strengthen the institutional capacity of the Ministry of Environment (MOE) and Environmental Protection Agency (EPA) to supervise WTE operations, enhance operation and maintenance cost recovery, and improve public awareness on sustainable waste management practices.
The total cost of the project is $151.13 million. The Asian Infrastructure Investment Bank plans to provide a $40 million loan as cofinancing. The Japan Fund for the Joint Crediting Mechanism will provide a $10 million grant to finance expenditures related to WTE design and construction, contingencies, and consulting services for the certification of greenhouse gas emission reduction from the WTE plant. ADB is providing a $500,000 grant for the institutional capacity strengthening of MOE and EPA. The Government of Maldives will contribute $27.74 million to the project.
ADB Finances Largest Private Gas Power Plant to Improve Access to Energy in Bangladesh
The Asian Development Bank (ADB) has signed a $200 million financing package with Reliance Bangladesh LNG and Power Limited (RBLPL) to build and operate a 718-megawatt (MW) combined-cycle gas-fired power plant in Bangladesh. The project will ease ongoing energy shortages and drive further private sector investments in the country's power sector.
The assistance comprises a $100 million loan from ADB and a further $100 million loan from the Leading Asia's Private Infrastructure Fund (LEAP), which will be administered by ADB. The financing agreement was signed by the Director of Infrastructure Finance, South Asia, Central Asia, and West Asia at ADB's Private Sector Operations Department Shantanu Chakraborty, and Chief Executive Officer of RBLPL, Ranjan Lohar. The project is cofinanced by the Japan Bank for International Cooperation as well as four commercial banks, with insurance for the commercial banks provided by Nippon Export and Investment Insurance.
"This highly energy efficient project will help address a widening gap between the demand and supply of electricity in Bangladesh, which is critical for continued industrial and economic growth," said Mr. Chakraborty. "ADB has been instrumental in mobilizing crucial commercial financing, incorporating best practices in environmental and social standards, and establishing precedents for future financings of similar large scale projects in Bangladesh by boosting investor and lender confidence."
"RBLPL is privileged to have the support of international development banks including ADB for this power plant project in Bangladesh," said Mr. Lohar. "Through the project, RBLPL aims to contribute towards the country's robust economic growth."
Despite a significant increase in installed generation capacity in Bangladesh over the past decade, demand for electricity is not yet fully met through domestic supply. To help close the gap, the Government of Bangladesh continues to emphasize greater private sector investments in power generation. The plant will be located on the banks of the Meghna River, southeast of Dhaka. It will boost national generation capacity by about 4%, reducing the need for electricity imports and the use of environmentally harmful and expensive fuels like coal and oil. ADB has been involved in this project as a leading anchor lender since the early stages of its development.
LEAP was established in 2016 with a $1.5 billion capital commitment from the Japan International Cooperation Agency. It is focused on delivering high quality and sustainable private sector infrastructure projects that reduce carbon emissions, improve energy efficiency, and offer accessible and affordable health care, education, and communication services to ADB's developing member countries.
Electricity Trade to Unlock Affordable and Reliable Electricity in West Africa
The World Bank Board of Directors approved today a total of $300 million in International Development Association (IDA)* credits and grants to support reforms that will help promote electricity trade in West Africa.
The West Africa Regional Energy Trade Development Policy Financing Program (West Africa Energy DPF) seeks to remove barriers to electricity trade, which will lower electricity costs for consumers, support the competitiveness of firms and improve resilience and reliability of supply. Currently, only 50 percent of the population in West Africa have access to electricity, and those who do, pay among the highest prices in the world – more than double those of consumers in East Africa. In addition, due to operational deficiencies, electricity services are unreliable, with an average of 44 hours of outages per month.
Over the past decade, member countries of the Economic Commission of West African States (ECOWAS) have been working — through the West Africa Power Pool (WAPP) — towards a fully integrated power market. Within a few years, they will have completed the primary interconnectors that will link them together. The West Africa Energy DPF supports a policy reform program being implemented by Burkina Faso, Côte d'Ivoire, Guinea, Liberia, Mali and Sierra Leone, to facilitate trade in cleaner low cost electricity generated from gas, hydropower and renewable energy across borders. This will replace the more expensive electricity generated from inefficient small-scale oil-fired and diesel generation and improve the reliability of electricity services.
"West Africa has huge potential for clean and green energy generation, which countries can unlock and pool together to bring lower cost electricity to communities and help create jobs," says Ousmane Diagana, the World Bank Vice-President for Western and Central Africa. "The West Africa Power Pool has done the fundamental work of interconnecting national grids, and it is now time to realize the full strength of the regional power market. Coordinated policies paired with effective institutions and regulatory frameworks will help improve trust in the electricity trade and usher in a new era of affordable and reliable energy in West Africa."
The new operation supports a regional energy reform program set out in three pillars. The first aims to increase confidence in the enforcement of commercial arrangements by supporting payments and enforcement mechanisms relating to energy trade. The second supports the implementation of least cost investment decisions that consider regional options and that promote competition. The third supports transparency, by addressing creditworthiness of national power utilities and keeping the market informed on key investment decisions that impact demand and supply.
"This is a landmark program for achieving our goal of having a regional energy market and I want to thank the World Bank support," says Jean-Claude Kassi Brou, President of the ECOWAS Commission. "The West Africa Power Pool will continue to make strides and with this support, it can help member countries work together on the key coordinated policy reforms needed to deliver regional electricity trade – and therefore access more affordable and reliable electricity. By better using energy resources in the region, we expect the resulting efficient and resilient power systems to make our economies much more productive and inclusive. ECOWAS will continue to be a strong partner in realizing this goal."
The West Africa Regional Energy Trade Development Policy Financing Program is the first World Bank operation to use the IDA Regional Window for a DPF program. It allows the World Bank to support reforms in order to reach a common objective across several countries in a coordinated manner. It represents a watershed on the regional integration agenda in West Africa by supporting the operationalization of the ECOWAS Directive on the Securitization of Cross-Border Power Trade, which was adopted in December 2018 and aimed at creating a regional power market. Across the ECOWAS region, the economic benefits of the regional power market are evaluated at $665 million per year with a reduction of one third in the average cost of electricity generation in the region.
* The World Bank's International Development Association (IDA), established in 1960, helps the world's poorest countries by providing grants and low to zero-interest loans for projects and programs that boost economic growth, reduce poverty, and improve poor people's lives. IDA is one of the largest sources of assistance for the world's 76 poorest countries, 39 of which are in Africa. Resources from IDA bring positive change to the 1.6 billion people who live in IDA countries. Since 1960, IDA has supported development work in 113 countries. Annual commitments have averaged about $21 billion over the last three years, with about 61 percent going to Africa.