Share of renewable energy in the EU up to 17.5% in 2017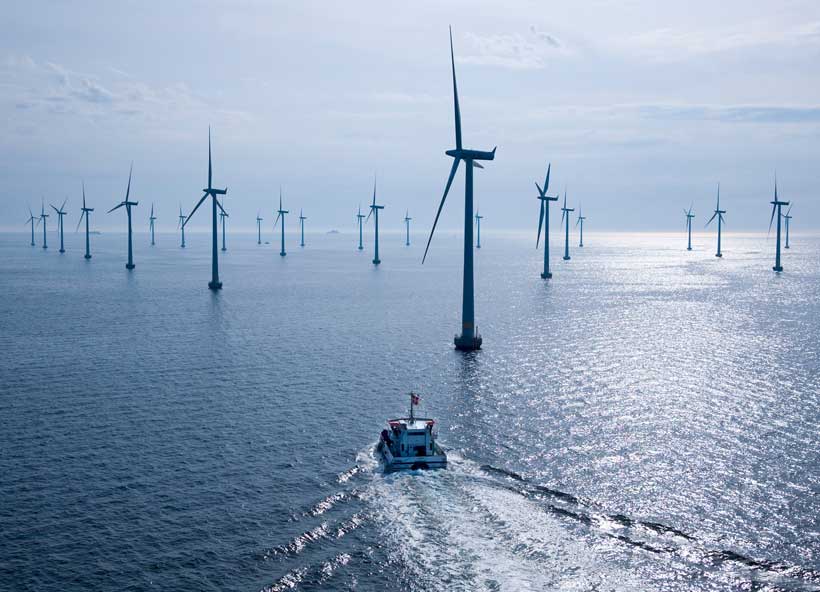 In 2017, the share of energy from renewable sources in gross final consumption of energy, in the European Union (EU), reached 17.5%, up from 17.0% in 2016 and more than double the share in 2004 (8.5%), the first year for which the data are available.
The share of renewables in gross final consumption of energy is one of the headline indicators of the Europe 2020 strategy. The EU's target is to obtain 20% of energy in gross final consumption of energy from renewable sources by 2020 and at least 32% by 2030.
These figures come from an article issued by Eurostat, the statistical office of the European Union.
Highest share of renewables in Sweden, lowest in Luxembourg, the Netherlands and Malta
Since 2004, the share of renewable sources in gross final consumption of energy grew significantly in all Member States. Compared with 2016, it has increased in 19 of the 28 Member States.
With more than half (54.5%) of its energy coming from renewable sources in its gross final consumption of energy, Sweden had by far the highest share in 2017, ahead of Finland (41.0%), Latvia (39.0%), Denmark (35.8%) and Austria  (32.6%)  At  the  opposite  end  of  the  scale,  the  lowest  proportions  of  renewables  were  registered in Luxembourg (6.4%), the Netherlands (6.6%) and Malta (7.2%).
The Netherlands and France: furthest away from their goals
Each EU Member State has its own Europe 2020 target. The national targets take into account the Member States' different starting points, renewable energy potential and economic performance. Among the 28 EU Member States, 11 have already reached the level required to meet their national 2020 targets: Bulgaria, Czechia, Denmark, Estonia, Croatia, Italy, Lithuania, Hungary, Romania, Finland and Sweden. Moreover, Latvia and Austria are around 1 percentage point (pp) away from theirs 2020 targets. At the opposite end of the scale, the Netherlands (7.4 pp from its national 2020 objective), France (6.7 pp), Ireland (5.3 pp), the United Kingdom (4.8 pp), Luxembourg (4.6 pp), Poland (4.1 pp) and Belgium (3.9 pp) are the furthest away from their targets.
Uneven progress on clean energy technologies faces further pressure from the Covid-19 crisis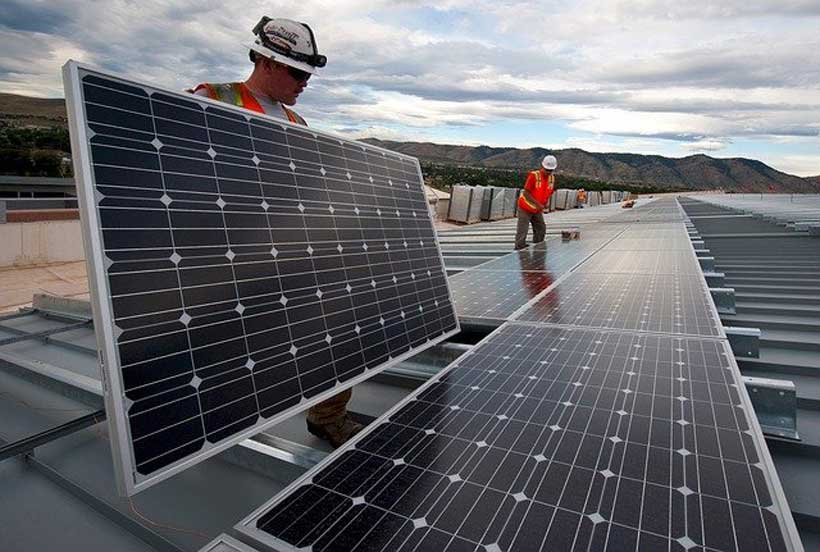 The International Energy Agency's latest and most comprehensive assessment of clean energy transitions finds that a majority of technologies and sectors are failing to keep pace with long-term climate, air pollution and energy access goals. The Covid-19 crisis could further impede clean energy progress, underscoring the urgent need for ambitious government action to meet sustainability goals.
The latest Tracking Clean Energy Progress report assesses a full range of energy technologies and sectors to provide a definitive snapshot of clean energy progress in 2019. Only 6 out of 46 technologies and sectors were "on track" with the IEA's Sustainable Development Scenario, which maps out pathway to reach the goals of the Paris Agreement on climate change, deliver universal energy access and significantly reduce air pollution. Another 24 technologies showed some progress while 16 technologies were "off track."
Examples of technologies that remained "on track" by the end of 2019 include electric vehicles, lighting and data centres, but these account for only a small share of potential emissions reductions in the Sustainable Development Scenario.
Two technology areas have been downgraded in this year's update, and not a single technology or sector has been upgraded. Nuclear power is now "off track" as new nuclear capacity brought online in 2019 was only half the amount added in 2018. Energy storage – previously "on track" – has been downgraded as annual installations fell for the first time in nearly a decade.
Many of the largest sources of global emissions remain "off track." The power sector accounts for around 40% of energy-related CO2 emissions but remains "off track" for the third year in a row. Power sector emissions fell by only 1.3% in 2019, well short of the 4% annual average reduction through 2030 that is envisaged in the Sustainable Development Scenario. The buildings sector also remains off track, with emissions rising again in 2019 to an all-time high. Another concerning development was the slowdown in fuel economy improvements around the world as car buyers continued to purchase bigger vehicles.
The Covid-19 crisis is disrupting important progress that has been achieved in key areas in recent years while also stunting advances in a wider range of technologies whose growth was already facing challenges. For example, a prolonged period of economic weakness and low fossil fuel prices may delay some clean energy investments. Sustainability and climate issues may slip down political agendas. Cash-strapped societies may continue to use their existing stock of vehicles, buildings, appliances, energy infrastructure and industrial facilities rather than replacing them with less carbon-intensive alternatives.
"There were warning signs even before the crisis, which is now threatening to further slow the development of clean energy technologies," said Dr Fatih Birol, the IEA Executive Director. "This is not the time to take our foot off the pedal. Our latest findings make clear the urgent need for governments to do more to foster the growth of these technologies, which can create jobs, stimulate economic growth and also help us accelerate transitions to cleaner energy systems."
This year's release of updated figures comes with a sector-by-sector summary of Covid-19 impacts, which will be followed in the coming days by an article examining key emerging issues that the crisis is creating for clean energy technologies. In the autumn, a major report will review all relevant data from the first half of 2020 more comprehensively.
In the coming weeks, the IEA will also publish two important reports focused on accelerating clean energy transitions. On 18 June, the World Energy Outlook Special Report on Sustainable Recovery will provide actionable recommendations on how governments' stimulus packages and policy plans can boost employment and economic activity while building more modern, resilient and clean energy systems. This will be followed on 2 July by a special report under the Energy Technology Perspectives series that will identify ways policy makers can drive the innovation in clean energy technologies that will be needed to meet long-term decarbonisation objectives.
The Tracking Clean Energy Progress report provides a comprehensive, rigorous and up-to-date analysis of clean energy transitions across a full range of technologies and sectors. It makes use of the IEA's unique understanding of markets, modelling and energy statistics to track and assess technology progress in terms of deployment, performance, investment, policies and innovation. The report highlights recommended actions for governments, industry and other key actors in the global energy system. It also draws on the IEA's extensive global technology network, which includes 6,000 researchers across nearly 40 Technology Collaboration Programmes.
Tracking Clean Energy Progress is part of the IEA's broader efforts to track energy transitions in order to help inform decision-makers as they consider where to focus innovation, investment and policy attention with the aim of achieving climate and sustainable development goals.
Renewables Increasingly Beat Even Cheapest Coal Competitors on Cost
Renewable power is increasingly cheaper than any new electricity capacity based on fossil fuels, a new report by the International Renewable Energy Agency (IRENA) published today finds. Renewable Power Generation Costs in 2019 shows that more than half of the renewable capacity added in 2019 achieved lower power costs than the cheapest new coal plants.
The report highlights that new renewable power generation projects now increasingly undercut existing coal-fired plants. On average, new solar photovoltaic (PV) and onshore wind power cost less than keeping many existing coal plants in operation, and auction results show this trend accelerating – reinforcing the case to phase-out coal entirely. Next year, up to 1 200 gigawatts (GW) of existing coal capacity could cost more to operate than the cost of new utility-scale solar PV, the report shows.
Replacing the costliest 500 GW of coal with solar PV and onshore wind next year would cut power system costs by up to USD 23 billion every year and reduce annual emissions by around 1.8 gigatons (Gt) of carbon dioxide (CO2), equivalent to 5% of total global CO2 emissions in 2019. It would also yield an investment stimulus of USD 940 billion, which is equal to around 1% of global GDP.
"We have reached an important turning point in the energy transition. The case for new and much of the existing coal power generation, is both environmentally and economically unjustifiable," said Francesco La Camera, Director-General of IRENA. "Renewable energy is increasingly the cheapest source of new electricity, offering tremendous potential to stimulate the global economy and get people back to work. Renewable investments are stable, cost-effective and attractive offering consistent and predictable returns while delivering benefits to the wider economy."
"A global recovery strategy must be a green strategy," La Camera added. "Renewables offer a way to align short-term policy action with medium- and long-term energy and climate goals. Renewables must be the backbone of national efforts to restart economies in the wake of the COVID-19 outbreak. With the right policies in place, falling renewable power costs, can shift markets and contribute greatly towards a green recovery."
Renewable electricity costs have fallen sharply over the past decade, driven by improving technologies, economies of scale, increasingly competitive supply chains and growing developer experience. Since 2010, utility-scale solar PV power has shown the sharpest cost decline at 82%, followed by concentrating solar power (CSP) at 47%, onshore wind at 39% and offshore wind at 29%.
Costs for solar and wind power technologies also continued to fall year-on-year. Electricity costs from utility-scale solar PV fell 13% in 2019, reaching a global average of 6.8 cents (USD 0.068) per kilowatt-hour (kWh). Onshore and offshore wind both declined about 9%, reaching USD 0.053/kWh and USD 0.115/kWh, respectively.
Recent auctions and power purchase agreements (PPAs) show the downward trend continuing for new projects are commissioned in 2020 and beyond. Solar PV prices based on competitive procurement could average USD 0.039/kWh for projects commissioned in 2021, down 42% compared to 2019 and more than one-fifth less than the cheapest fossil-fuel competitor namely coal-fired plants. Record-low auction prices for solar PV in Abu Dhabi and Dubai (UAE), Chile, Ethiopia, Mexico, Peru and Saudi Arabia confirm that values as low as USD 0.03/kWh are already possible.
For the first time, IRENA's annual report also looks at investment value in relation to falling generation costs. The same amount of money invested in renewable power today produces more new capacity than it would have a decade ago. In 2019, twice as much renewable power generation capacity was commissioned than in 2010 but required only 18% more investment.
Greater investment in clean, secure and sustainable electricity systems amid Covid-19 crisis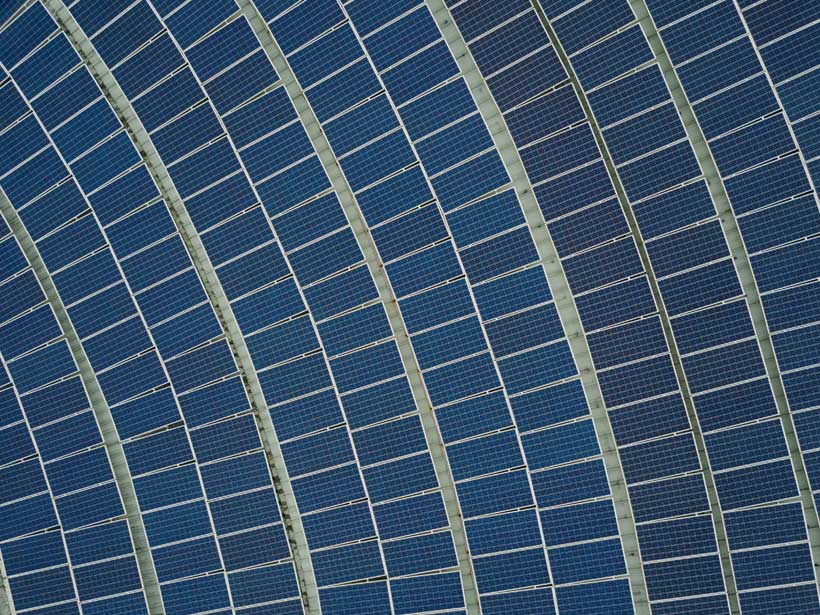 Energy ministers and electricity industry CEOs from around the world took part in a roundtable discussion today about the impact of the Covid-19 crisis on the electricity sector and the need to mobilise investments for secure and sustainable power systems. The high-level virtual meeting was co-hosted by the International Energy Agency and the Government of the United Kingdom.
The discussion focused on the implications of the Covid-19 crisis for investments in the power sector that are needed to support clean energy transitions, as well as the opportunities for international co-operation and collaboration. The participants recognised the critical importance of the electricity sector in the response to the Covid-19 pandemic to keep essential services running, hospitals open, and communication flowing. They applauded the efforts of electricity companies and their employees in keeping the lights on despite the health risks involved.
Participants included 11 government ministers and 9 company CEOs, representing 5 continents and 60% of the global electricity system. The discussion was co-chaired by Dr Fatih Birol, the IEA Executive Director, and Kwasi Kwarteng, the United Kingdom's Minister for Business, Energy and Clean Growth. The list of high-profile attendees and a link to the Chairs' Summary can be found below.
"Resilient electricity systems are vital for modern societies today and for a sustainable energy future, but they need much greater investment," Dr Birol said. "It was highly encouraging to see so many global energy leaders focused on this critical issue today. The IEA's World Energy Investment 2020 report this week highlighted that global investment in the power sector is set to fall 10% this year, compounding previous declines. The drop in investment in electricity grids, an essential but often overlooked part of the shift to cleaner energy, is set to be even steeper. Renewables like wind and solar won't be able to fulfil their great promise without robust infrastructure that reliably delivers the power they produce to consumers."
Today's roundtable discussion on electricity systems was one in a series leading up to the IEA Clean Energy Transitions Summit, which will take place on 9 July.