PES: Air quality rules and citizens' health are non-negotiable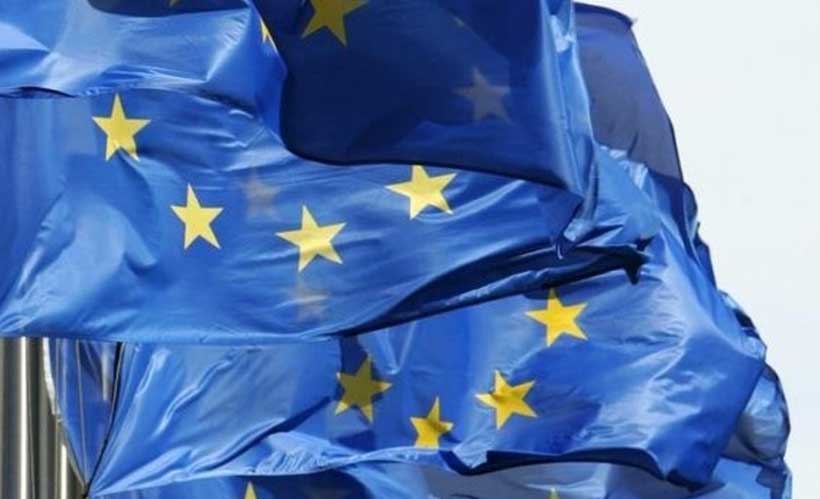 The EU needs to protect citizens from pollution, not loosen air quality rules as conservatives suggest, the Party of Europeans Socialists said today.
In response to diesel car bans in certain areas of some German cities, CSU and CDU politicians have criticised Environment Commissioner Karmenu Vella and the EU's air quality rules. They are calling for nitrogen oxide limits to be revised so they are less strict, but their argument is based on the opinion of a small group of lung doctors who doubt the health-harming effects of nitrogen oxide.
The PES defends Environment Commissioner Karmenu Vella against unfounded and personal attacks.
Sergei Stanishev, President of the PES, said: "The quality of the air we breathe should really not be something we have to fight for. Pollution is especially harmful to the most vulnerable people: the elderly, the sick, children and pregnant women. This is exactly why we have limits on nitrogen oxide and fine particles.
"The debate that some conservatives want to start is based on an opinion from a handful of doctors that the vast majority of health researchers and professional disagree with. It's good to see that Environment Commissioner Karmenu Vella is not intending to lower the limits, but rather to strengthen them.
"We want to protect people's health. Our manifest for the European elections will focus on how we can combine the protection of our planet with the health and economic interests of all our citizens. It's the job of public authorities – national and European – to ensure a just transition to a more sustainable and cleaner society."
New EU rules and guidance for a fairer online economy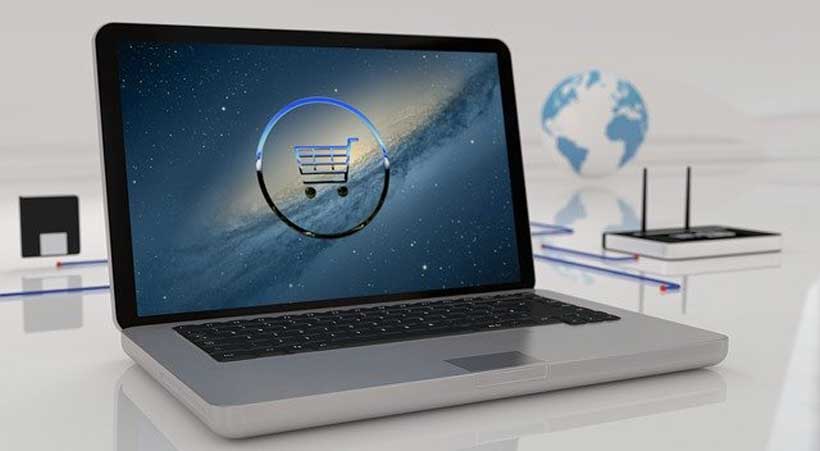 The Commission publishes today a set of resources to help traders, online platforms and search engines get the most out of the new Platform to Business rules, which apply from this Sunday, 12 July. In addition, three progress reports prepared by the expert group for the Observatory on the Online Platform Economy are published for feedback. The reports will inform the broader work of the Commission on online platforms and in particular on the upcoming Digital Services Act package.
Executive Vice-President Margrethe Vestager said: "The more than 10,000 online platforms in the EU are only one part of a broader digital services ecosystem that drives innovation. Despite their role as an essential resource during the on-going health crisis, major issues of fairness and safety have to be addressed. The new rules will ban certain unfair practices such as unexplained account suspension, unclear terms and conditions; ensure greater transparency about ranking, level the playing field among online platforms and search engine and provide new possibilities for resolving disputes and complaints."
Commissioner for the Internal Market Thierry Breton said: "Trust is key when it comes to the online economy. Businesses are increasingly moving online – a trend that the coronavirus pandemic has reinforced. To ensure that we have a fair, transparent and predictable online environment, all operators need to adapt to the new rules we are implementing. They will strengthen trust in the online platform economy and make it strive for the benefit of all."
The EU has adopted the first set of rules regulating the platform economy. As of this coming Sunday, businesses and traders selling online via marketplaces will know which criteria will determine their position in search results, hotels using booking platforms will have greater clarity and protection from unfair terms and conditions, app developers will have a chance to challenge decisions by app stores that wish to remove their content.
The Commission will also publish official guidelines on ranking in the coming weeks. These guidelines will help online platforms and search engines improve predictability and transparency to help businesses consider how best to increase and manage their online visibility.
Q&A on Platform to Business for small businesses and other online operators
The Commission has prepared a Q&A document that can serve as a checklist for online platforms and search engines, particularly smaller ones, when implementing the new requirements. It will help businesses get information on their new rights and the options available to resolve problems that may arise in their commercial relationships with online platforms. It also contains useful information for online intermediation services, search engines and representative organisations or associations. Furthermore, the Commission has produced a video to help online platforms and search engines assess whether the new rules apply to them.
Progress reports of the expert group for the observatory on the online platform economy
The Commission is closely following the developments in the online platform economy. The expert group for the Observatory for the Online Platform Economy has supported the Commission in this task by helping to monitor the market and the effective implementation of the new rules.
The three progress reports point to imbalances in market power in the relationship between online platforms and their business users in terms of both access to and the use of data, as well as to discrimination as a potential source of issues in the online platform economy. Stakeholders, including online platforms, the businesses relying on these online platforms, experts as well as enforcers are invited to provide feedback by 8 September.
Next steps
The progress reports will feed into the Commission's current work priorities in the digital area as announced in the Commission's Communication on Shaping Europe's Digital Future as well as in its data strategy and provide input for the Digital Services Act package. Two more reports will be produced on online advertising and platforms with significant market power that will, alongside the present reports, feed into a final contribution by the expert group of the Observatory later this year.
Background
The Platform to Business Regulation entered into force in July 2019 and will apply from 12 July 2020. It sets the basic horizontal foundationfor a fair, transparent and predictable business environment for smaller businesses and traders relying on search engines and online platforms such as online marketplaces, app stores, certain price comparison tools or business pages on social media for their activities.
As part of the European Digital Strategy, the Commission has announced a Digital Services Act package that will further strengthen the Single Market for digital services and foster innovation and competitiveness of the European online environment. The Commission launched a wide-ranging public consultation in early June. It will close on 8 September.
The Commission has also set out general guidelines to online platforms and Member States for tackling illegal content online through a Communication in 2017 and a Recommendation in 2018. The Commission continues to lead targeted actions in coordinating the cooperation between online platforms, authorities and trusted organisations in areas such as combatting illegal hate speech online, or ensuring that products reaching European consumers in the single market are safe. In addition, sector-specific legislation has been adopted (in particular in the field of audiovisual and media services and copyright) or proposed (as regards terrorist content online).
Relocation of unaccompanied children from Greece to Portugal and Finland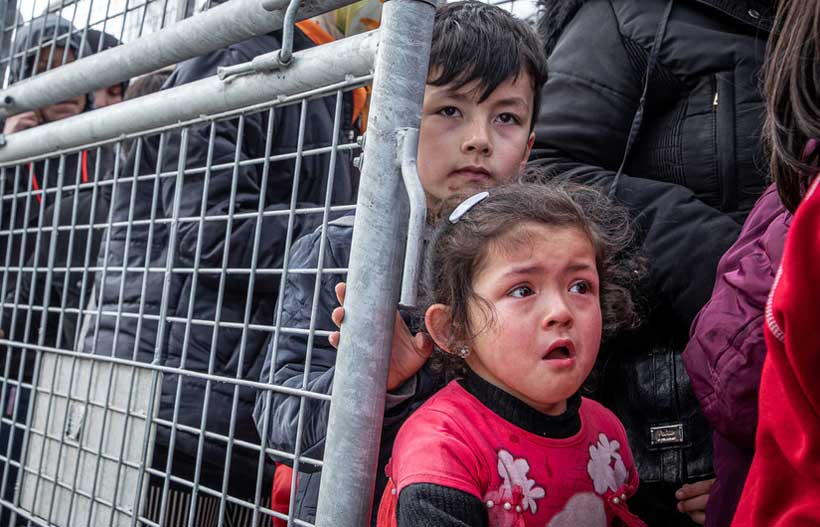 On 7 and 8 July, 49 unaccompanied children were relocated from Greece to Portugal and Finland as part of a scheme organised by the Commission and the Greek Special Secretary for Unaccompanied Minors, in partnership with UN agencies and the European Asylum Support Office.
These two operations mark the beginning of the main phase of the scheme. With preparatory work coordinated by the Commission now completed and coronavirus-related travel restrictions easing, relocations will proceed progressively over the next months. The next transfers will take place later in the month, with 18 children finding new homes in Belgium, 50 in France, 106 (including siblings and parents) in Germany, 4 in Slovenia and 2 in Lithuania.
While the scheme started with an aim to relocate at least 1,600 children and young people, Member States have now pledged up to 2,000 places. The scheme is focused primarily on unaccompanied children, but will also include children with severe medical conditions and their core family members. At the same time, durable solutions for the protection and care of those unaccompanied children that will stay in Greece must also be found. The Commission stands ready to provide increased support for Greece and Member States in this respect.
Vice-President for Promoting our European Way of Life, Margaritis Schinas, said: "In a tangible expression of support to Greece, Portugal and Finland will soon open their doors to 49 children as part of our programme to relocate unaccompanied minors. This is the embodiment of the European spirit of solidarity and I truly commend the Member States taking part. We cannot, however, rely on ad hoc solutions forever. No Member State should be left alone to shoulder a disproportionate responsibility. The aim of the New Pact on Migration and Asylum will be to ensure that solidarity is provided on a permanent basis."
Commissioner for Home Affairs, Ylva Johansson, said: "We have worked tirelessly to make sure that relocations can take place despite complications caused by the outbreak of the coronavirus. Seeing that these 49 children will start a new life in Portugal and Finland shows our efforts are bearing fruit. Our services are working well with Greek authorities and international organisations on this scheme, turning pledges into action."
Greek Alternate Minister of Migration Policy Giorgos Koumoutsakos said:"49 unaccompanied minors have departed yesterday and today to start a new life in another EU Member State, in Portugal and Finland. I want to thank Portugal and Finland for the support and for this tangible gesture of solidarity. I also want to express my gratitude to the European Commission for the continuous help and encouragement so as to make possible the relocation of 1,600 unaccompanied minors to other Member States."
Background
As of mid-June, there were over 4,800 unaccompanied children in Greece. As part of the Action Plan for immediate measures to support Greece, the Commission proposed to relocate up to 1,600 children as part of a scheme supported by the European Asylum Support Office (EASO), the International Organization for Migration (IOM), the United Nations High Commissioner for Refugees (UNHCR) and the United Nations International Children's Emergency Fund (UNICEF).
To date, 11 Member States and Norway (Belgium, Bulgaria, France, Croatia, Finland, Germany, Ireland, Portugal, Luxembourg, Lithuania and Slovenia) are participating in the scheme. The first relocation operations took place in April, when 12 children were relocated from Greece to Luxembourg and 47 to Germany. On 17 June, 8 unaccompanied children were relocated to Ireland, following a bilateral agreement that predates the scheme. Finally, 6 unaccompanied children who could not be relocated to Germany in April as they were not fit for travel at the time were transferred to Germany on 26 June.
Relocations under the scheme will be carried out progressively in groups of various sizes to ensure adequate reception capacity in the receiving Member States. In addition to its coordinating role, the European Commission is financially supporting most preparatory and pre-departure steps in Greece, as well as the transfer costs, while Member States can also request funding for participating in the scheme (€6,000 per person transferred).
Commission invests €1 billion in innovative clean technology projects
The Commission is launching the first call for proposals under the Innovation Fund , one of the world's largest programmes for the demonstration of innovative low-carbon technologies, financed by revenues from the auction of emission allowances from the EU's Emissions Trading System. The Innovation Fund will finance breakthrough technologies for renewable energy, energy-intensive industries, energy storage, and carbon capture, use and storage. It will provide a boost to the green recovery by creating local future-proof jobs, paving the way to climate neutrality and reinforcing European technological leadership on a global scale.
Executive Vice-President Frans Timmermans said: "This call for proposals comes at just the right time. The EU will invest €1 billion in promising, market-ready projects such as clean hydrogen or other low-carbon solutions for energy-intensive industries like steel, cement and chemicals. We will also support energy storage, grid solutions, and carbon capture and storage. These large-scale investments will help restart the EU economy and create a green recovery that leads us to climate neutrality in 2050."
For the period 2020-2030, the Innovation Fund will allocate around €10 billion from the auctioning of allowances under the EU Emissions Trading System, in addition to undisbursed revenues from the Innovation Fund's predecessor, the NER 300 programme.
The first call will provide grant funding of €1 billion to large-scale projects for clean technologies to help them overcome the risks linked to commercialisation and large-scale demonstration. This support will help new technologies to reach the market. For promising projects which are not yet ready for market, a separate budget of €8 million is set aside for project development assistance.
The call is open for projects in eligible sectors from all EU Member States, Iceland and Norway. The funds can be used in cooperation with other public funding initiatives, such as State aid or other EU funding programmes. Projects will be evaluated according to their potential to avoid greenhouse gas emission, innovation potential, financial and technical maturity, and potential for scaling up and cost efficiency. The deadline for submission of applications is 29 October 2020. Projects can apply via the EU Funding and Tenders portal where more details on the overall procedure are available.
Background
The Innovation Fund aims to create the right financial incentives for companies and public authorities to invest now in the next generation of low-carbon technologies and give EU companies a first-mover advantage to become global technology leaders.
The Innovation Fund will be implemented by the Executive Agency for Networks and Innovation (INEA), while the European Investment Bank will provide project development assistance to promising projects that are not ready for full application.