Why Venezuela's People Are Suffering
The case that will be documented here is that Venezuela's people are suffering from a tragic national situation which actually cannot be reversed by anything that's within the power of Venezuela's Government to do or to block. In order to understand this very unfortunate reality (if one wants to understand it), one must first understand the relevant parts of the broader situation in the world that affects Venezuela. What's dooming the country isn't merely a local situation, but instead is global and environmental. It also is economic, pertaining to the role that Venezuela is playing in the global economy. But the economic factor is definitely not  of the kind that it's commonly assumed and alleged to be. It is instead very different.
Here, this very different reality will be both described and documented (instead of just founded upon assumptions — many of which are false — such as the standard, basically local, economic 'explanation' of Venezuela's troubles is, which focuses on Venezuela's socialism, or the economy's being not sufficiently capitalist).
What it all comes down to, stated in its briefest terms, is that no nation can do anything but lose money by selling the world's dirtiest oil, tar-sands oil, which costs $100+ to clean and produce, into a global oil market that's paying less than $100 (currently around $65) per barrel. Venezuela was able to sell it profitably when oil-prices were high, but is getting crushed now, because its oil is no longer profitable to produce and sell. But 95% of Venezuela's export-earnings come from oil. Unless and until oil-prices are again above $100 (which probably won't happen again, except perhaps for very brief periods), Venezuela is doomed. Venezuela's only chance to diversify its economy away from "the natural resources curse" (from which it especially suffers) was long ago, decades before the current Government came into power. That chance was missed. This ship is now sinking, and no one can save it. (And the U.S. Government and its allies have no actual interest in saving it, but only in exploiting it, parasitically.)
So, here the real history and context for what is happening in and to Venezuela will be presented, and the reader will be able easily to verify any detail of it (by means of the links) — on one's own, (not accepting anything on mere 'authority', which, in such a politically charged matter as this, is almost invariably propaganda). The reader can verify any allegation here simply by clicking onto the given link, at any point in the presentation that might seem to be questionable.
These links are directly to the items of evidence, in the specific case of: why Venezuela's people are suffering.
Here is that case — the realistic case, without any propaganda, but with only  credible news reports and source-documents as constituting its basis — regarding this question.
THE CASE
The two lands that produce the world's highest-cost-to-produce oil are Canada and Venezuela. Both extract their oil overwhelmingly from tar-sands, which is the dirtiest of all oil and thus (by far) the costliest to refine. (Thus, it's called "extra-heavy crude", and that is the least desirable type. It's also the type that, in a global-warming world, should remain in the ground, never be burned at all, as will also be explained here.)
An accurate summary statement in Wikipedia is that, "With present technology, the extraction and refining of heavy oils and oil sands generates as much as three times the total CO2 emissions compared to conventional oil,[20] primarily driven by the extra energy consumption of the extraction process." That reference at "[20]" also states: "As the price of oil rises and as conventional hydrocarbon resources become scarcer, increased exploration and production activity is occurring in heavy oil, tar sands, and bitumen deposits. While these contribute significantly to the global energy …, they also contribute a greater share to … the detriment of the global environment." (That's referring to "a greater share" of "detriment" than normal crude does.) As another source phrased this matter in more explicit terms: "85 gallons of water, two tons of soil, 700-1200 cubic feet of natural gas, and 170 pounds of greenhouse gases make one barrel of crude oil" from tar-sands. That oil is simply not usable as-is to go into refining, like, for example, the standard Brent crude is. Furthermore, to produce that barrel of tar-sands-derived oil requires also the production of tons of sheer waste, none of which is left behind from producing normal oil. The cost of dealing with that waste is not factored into the cost of the barrels of oil. For examples, the future "impact upon water supplies," and that "this water is polluted by toxic substances," are not counted in. Therefore, the full cost of such oil has never been calculated. And yet, even so, everyone recognizes that tar-sands-derived oils are the costliest to produce.
On 25 January 2013, HSBC Global Research issued a landmark report, "Oil & Carbon Revisited: Value at risk from 'unburnable' reserves". It defined the key concept of  "Unburnable reserves: The IEA's World Energy Outlook (2012 edition) estimated that in order to have a 50% chance of limiting the rise in global temperatures to 2ºC, only a third of current fossil fuel reserves can be burned before 2050. The balance could be regarded as 'unburnable'."
The oil in Canada and in Venezuela is the world's least  burnable, the most "heavy," and therefore it's not only the costliest to produce, but it's also the worst environmentally. There is consequently increasing pressure upon large investment funds such as Harvard's 39-billion-dollar endowment fund, to disinvest in fossil fuels. Because of interlocked boards of directors or trustees, and the needs that such 'charities' have to appeal to wealthy donors, these public pressures are often (as in Harvard's case) ignored, but the movement toward divestment is gradually gaining strength in the less corrupt investment funds.
On 13 December 2018, the environmental organization 350.org headlined "Landmark fossil fuel divestment reached! 1000+ institutions are withdrawing investments from coal, oil and gas companies", and announced:
The 1000th institution to divest was the Caisse des dépôts et consignations (CDC), which manages France's public sector pensions, savings, and investments worth €173 billion (USD$196 billion). It recently announced that from 2019 it will no longer invest in companies that make more than 10% of their business from coal – this implies that the top 200 companies in the coal-industry are now effectively blacklisted. …
On the momentum for divestment since 2013 – Nicolas Haeringer, an organiser who supports divestment groups globally, at 350.org said:
"This is a moral movement as well as a financial one. Just five years ago we had 181 divestment commitments and USD$50 billion shifted away from polluting industries and today we're over 1000 and approaching USD$8 trillion dollars."
This has already helped to drive many coal companies out of business. Though coal-mine owners and employees might lose from that, the entire world gains vastly more from it. Such a transition is called "progress." Transition in the opposite direction — toward more bad than good — is called "regress," or, simply, "harm." Some people call it "conservatism," but whatever it is, certainly isn't  progress. Not in any way. But that's what the U.S. Government and the Canadian Government want: extreme conservatism — not conservation. And they view Venezuela's tar-sands oil as being a prize that they could profit from if Venezuela's Government could be 'persuaded' to reduce their environmental regulations on extracting it. However, in 2012, Venezuela strengthened, instead of weakened, its environmental laws. That strengthened the motivation for the U.S. and Canada to take over Venezuela. Hugo Chavez died in 2013, and Nicolás Maduro replaced him. Then, in 2016, Maduro instituted a new policy, to weaken environmental enforcement in Venezuela. Perhaps he was hoping that this would reduce the U.S.-and-allied efforts to overthrow him. Venezuela's economy was already on the ropes. The U.S. continued its efforts to overthrow Maduro. Now desperate, he started selling off 12% of the land to international mining companies. Environmental enforcement at PDVSA also plunged, and on 24 November 2018, Bloomberg News bannered "Venezuela Is Leaking Oil Everywhere". Apparently, the weaker Maduro gets, the worse he becomes. He had entered a doomed office as the president, and seems willing to do anything not to drown in it. Apparently, the weaker he gets, the more that U.S.-allied billionaires want to take over the country, entirely on their own terms. It'll be like what had already happened in Greece, when the Syriza Party there capitulated to the international financial firms in 2015, and the Government stripped pensions, education, social services, etc., and privatized the infrastructure. But the path toward that end is quite different in Venezuela.
With the world's increasing move toward renewables, the disinvestment in oil companies will increasingly be targeted toward selling the stock in the ones that have invested the most in oil fields in Canada and Venezuela. However, the situation is radically different for Venezuela than it is for Canada. Here is why:
The biggest market for Canadian oil is just next door, the United States. Most of the oil that's imported into the U.S. comes from Canada. And, because most of the oil companies that are producing oil in Canada are U.S. owned or allied (such as in UK), the U.S. Government isn't sanctioning Canada and trying to bring its Government down by reducing Canada's oil-sales via sanctions, such as is the case with regard to Venezuela's oil-sales. The U.S. Government doesn't need to do that in order for America's corporations to become enabled to sell the oil that comes from Canada: they're already selling that oil, and Canada's Government (as well as America's Government) is already helping America's companies to do this. America's and Canada's aristocracies are allied — not only with Venezuela's aristocracy (which wants to replace Venezuela's existing Government), but also with each others' aristocracy.
Furthermore, unlike Venezuela, Canada isn't nearly 100% dependent upon its oil-sales in order to support its economy, such as Venezuela tragically is. Venezuela receives around 95% of its export-income from its oil. That's ridiculous and, for geostrategic and geoeconomic reasons, should never have been tolerated by Venezuela's Government, but it nonetheless has been tolerated by them — and, for many decades, not only by Venezuela's present Government. Indeed, Oil&Gas Journal headlined on 8 February 2010, "All about Orinoco" and reported that there had been "early efforts to produce heavy crude from the [Orinoco] belt" and these efforts "led PDVSA predecessors to output by the early 1980s of 93,000 b/d." Furthermore, "Petroleos de Venezuela SA estimated 1.18 trillion bbl of oil in place in the Orinoco in 1987 and revised that in 2006 to a median of 1.3 trillion bbl, a maximum of 1.4 trillion bbl, and a minimum of 900 billion bbl."
At that time, Richard Turcotte, of Peak Oil Matters, warned about this report, by headlining "A Look at Venezuela", and pointing out that:
Unlike the light sweet crude oil produced by the U.S. and the light oil which has made Saudi Arabia such a force, the Orinoco oil is "heavy oil" found in oil sands — similar in characteristics to the tar sands bitumen found in Alberta, Canada. (See my prior post here.) The Venezuela oil is thus much harder to extract and refine, making it more costly. Significant investments of time and money are required to provide adequate refinery capabilities. Needless to say, extracting this heavy oil is a much more energy-and time-intensive effort than is the process for extracting the more familiar light crude. It is not anyone's answer in the next few years.
Lead researcher and USGS geologist Chris Schenk admitted that their report is not asserting that the "technically recoverable" oil is in fact "economically recoverable." That's a significant distinction, and one that needs to be emphasized. All the presumed underground reserves in the world won't mean much if it makes no sense to invest the time, effort, and money to try and extract them.
The USGS nonetheless estimates that a stunning 40 – 45% of that resource will be ultimately recoverable. One prominent geologist (and a former board member of Petroleos de Venezuela SA — Venezuela's state oil company) is already on record as doubting anywhere near that amount can be recovered, and stated that much of what might actually be recoverable would in fact be too expensive to produce. 
Perhaps Venezuela's President Hugo Chavez and his predecessors were thinking that if the U.S. Government says that this oil is an asset, then it is reasonable to consider it to be an asset; but if the U.S. Government was instead merely aiming to get Venezuelans to think that it's an asset so as to keep that country accepting its existing oil-monoeconomy (its over-dependence upon oil), then ultimately as the disappointment hits when the Venezuelan people experience the poverty after having hoped and tried to develop that 'asset', the U.S. Government will become welcomed in, to take over Venezuela's failing Government. Anyway, that would be a conceivable reason why the U.S. Government would be promoting the 'economic potential' of the Orinoco belt. The aristocracy's agents (in this case the petroleum industry) tend to be very clear-eyed about what's of benefit to their paymasters. For whatever reason, the actual fact — that this oil was no asset — has remained hidden from the Venezuelan public. It still isn't publicly acknowledged by Venezuela's Government. Nor is it publicly recognized by America's.
So, this tragic error (of presuming that tar-sands oil should be developed) goes back even to well before the time of Hugo Chavez. Moreover, it's worth pointing out that the actual source of the 'error' is the petroleum industry itself, which, like the tobacco companies before it, constantly propagandized for increased production and sales, regardless of what the science says. A good example of that propaganda is the Editorial in Oil&Gas Journal on 24 January 2019, headlining "Costs, energy needs discredit 'keep it in the ground' agenda". It says: "Preemptive opposition to oil and gas projects by 'keep it in the ground' activists promises needless hardship in two broad areas." This is a denial of the entire concept of "unburnable reserves." They want, instead, to burn it all — and even to keep prospecting to find yet more  oil and gas (at this time of already greatly excessive inventories of cleaner reserves that should be burned before any of Canada's or Venezuela's filth is). They could lay off their entire teams of oil-explorers, who are wasting their time to find yet more dirty energy sources that won't ever need to be used by anybody. Either these people are stupid and insane, or else they are psychopaths who care only about keeping their existing jobs and don't care at all about the world that future generations will be experiencing. If their children knew, then what would they think of what their parents had done to the world that they will be living in?
Consequently (perhaps after — for whatever reason — listening too much to self-interested advisors), Venezuela's Government has allowed itself to become trapped by its addiction to selling its extraordinarily filthy oil. There was no Governmental demand, no sufficient priority placed upon Venezuelan firms, for them to diversify the economy away from petroleum. Neither the present Government, nor any previous Government of Venezuela, did.
Hugo Chavez and Nicolás Maduro didn't create this problem; but, now, and especially on Maduro's watch, the oil-market transformations that result from the global-warming phenomenon are accelerating; and, unlike Canada, which is part of the U.S. empire, Venezuela isn't receiving U.S. Government protection of its investors, and so there is no helping hand from the U.S. Government (i.e., from America's aristocracy) to assist Venezuela's oil sales (such as the U.S. does provide regarding Canada). There is, instead, to the contrary — as Venezuela's Government has become weaker and weaker, and has less and less public support while global oil prices have plummeted — the grabbing hand, of both the U.S. and Canadian Governments, to take over Venezuela's Government, whose biggest sin, actually, was to have left itself open to such a take-over, by its having failed to diversify its economy away from the country's doomed, and dooming, extraordinarily costly-to-refine, and undesirable to refine, oil. It's now just a coffin in the ground, but it's nonetheless still the source of virtually all of Venezuela's export sales. No government could sustain supporting such a zombie. It's a deadweight that's dragging Venezuela down and economically suffocating all Venezuelans. And the documentation that this situation exists is incontrovertible:
The current WTO report on Venezuela indicates that 96.9% of the country's exports are of "Fuels and mining products," and that over 98% of this 96.9% consists of oils. Also shown is that the biggest five importers from Venezuela account for only 1.9% of Venezuela's exports, and therefore all other countries account for 98.1%. So, when Venezuela loses its U.S. market, that would mean loss of only 0.6% of its total export market.
However, America's sanctions will additionally cause some U.S. vassal nations such as in Europe to stop importing from Venezuela. So, Maduro is very vulnerable, indeed. Diversifying the markets (to that 98.1%) isn't what was needed by Venezuelans; diversifying the economy was; and neither he nor his predecessors did any of that.
On February 2018, Petroleum Science headlined "Analysis of Venezuela's oil-oriented economy: from the perspective of entropy" and reported that, "the current breakeven price has achieved to over $100/bbl in Venezuela." Right now, oil is selling at around $65 per barrel. So, how can Venezuela make money selling its $100+ oil into the global $65 oil market? It's just not possible, at least not sustainably. The Petroleum Science article therefore said that "it is unwise for Venezuela to count on selling raw oil to support the country's economy," because any per-barrel price that's lower than Venezuela's $100+ per barrel production cost will produce a loss on the sale of that barrel of oil, and because there will be very few if any future days when the per-barrel oil-price will again be above $100. The more that the world cuts back on petroleum and increases non-carbon energy-sources, the lower that the price of oil will become. And the more that investment funds steer clear of high-carbon firms, the lower the corporate stock of those companies will sink in value. Both investors and consumers are therefore going to be turning away from them.
When global oil prices were high, Venezuela could sell even its costly-to-refine oil profitably, but those times are now long gone and probably will never return, as the world increasingly switches away from fossil fuels. Especially tar-sands oils, such as from Canada and from Venezuela, should stay in the ground, and not only because today's oil prices are too low to sustain selling them, but also because those extra-heavy oils are the worst to burn, from the standpoint of causing global warming.
As an example of this economic reality, a major U.S. corporate investor in Venezuelan oil is Chevron Corporation, and Zacks Investment Research headlined on 5 October 2011, "Chevron Sees Carabobo Oil in 2012". It stated:
According to a company executive, U.S. energy behemoth Chevron Corp. (NYSE: CVX – News) may see the start-up of an oil field in Venezuela's Orinoco Belt next year. The super-major is confident that it can commence production from Orinoco's Carabobo Project 3 – which has estimated reserves of 66 billion barrels – in the third quarter of 2012. …
Chevron holds a 34% interest in Carabobo Project 3, while Venezuela's national oil company Petroleos de Venezuela S.A. (or PDVSA) controls 60%. The remaining stake is owned by Venezuelan and Japanese firms.
Following the first production of 50,000 barrels per day, … [Chevron] is looking to boost volumes by an additional 50,000-100,000 barrels per day every two years. Carabobo 3, one of several Orinoco projects, is estimated to reach a maximum output of approximately 400,000-480,000 barrels of crude oil per day by 2016.
There is no public indication, at least not online, that even the "first production of 50,000 barrels per day" has been yet achieved, though it had been expected to occur within a year. Chevron's 2017 Annual Report (covering the year 2016) is the latest online, and it doesn't so much as even mention "Carabobo." And this was after  the 5 October 2011 prediction that "Carabobo 3, one of several Orinoco projects, is estimated to reach a maximum output of approximately 400,000-480,000 barrels of crude oil per day by 2016." Clearly, that's a poorly performing investment. Chevron's current web-page on "Venezuela" says "Chevron has a 34 percent interest in Petroindependencia, S.A., which includes the Carabobo 3 Project," but it provides no number of barrels of oil being produced there (if any) — not even now, in 2019. Bad investments die in silence and in obscurity, but good investments get trumpeted everywhere — and this one is being trumpeted nowhere.
Any oil sales from those fields will not only be delayed until when oil prices are again high enough to sell those dirty oils at a profit (which is increasingly unlikely ever to happen again). The investment values of those companies will likewise be especially hard hit as the problem of unburnable reserves becomes increasingly widely recognized and understood by the public. The public won't remain ignorant and deceived about these matters forever. This is like a Ponzi scheme.
Russia's Government seems determined never to accept this U.S. coup imposing America's "regime-change" upon the sovereign nation of Venezuela, and has made the decision to send military assets, and to invest both in Venezuela's Government and in the oil company. On January 29th, Russia's Interfax News Agency headlined in Russian, "The Ministry of Finance of the Russian Federation hopes to get external debt payments from Venezuela". The neoconservative Jamestown Foundation remarked about that on January 31st by saying that "These debts may eventually be written off by a new opposition Venezuelan government led by the self-proclaimed interim president, Juan Guaido, if it manages to push Maduro out (see EDM, January 28, 2019). Yet, even if Maduro somehow succeeds in clinging to power with Russian help, he will hardly have the resources to service the loans." That, unfortunately, happens to be true. The only sensible reason why Russia would be committing itself to protecting Venezuela's sovereignty would be in order to say to Washington that America's long string of foreign regime-changes (Iraq, Libya, Syria, Honduras, Ukraine, etc.) has now ended — to establish the principle (as Russia has recently done in Syria) that no longer will Washington's invasions and coups be tolerated, no more conquests (additions to its empire) will be allowed. Somebody has to draw the line, finally, and the other nuclear superpower could be the one to do it. Other than that, however, Russia, like other investors, can only experience losses from investments in Venezuela. Venezuela is now an asset only in "The Great Game". Russia's protecting in Venezuela the principle of national sovereignty — no coups, no conquests, at all — is as moral as America's repeatedly rejecting that principle is immoral; but, as an investment, Venezuela simply is a loss. If "The Ministry of Finance of the Russian Federation hopes to get external debt payments from Venezuela," then Russia's Ministry of Finance should be expecting to be disappointed in that "hope." But that hope wouldn't, in any case, be a sound reason for what Russia is doing there. The only "asset" to be won in Venezuela is protection of the most basic principle of international law: the independence and sovereignty of each nation. Hitler and his fascist allies, and Stalin and his communist allies, violated that principle; but now fascist America and its allies routinely violate it. Venezuela's allies (unlike Neville Chamberlain) are supporting the foundation-stone of international law: national sovereignty and independence. For the U.S. and its allies to reject the results of Venezuela's (or of Syria's or of Iran's) elections is no basis for invalidating those results, and the U.S. Government's stooge Juan Guaido is simply a Venezuelan traitor, and should be treated as such, by an appropriate trial for treason. Certainly, there is no Constitutional basis for Guaido's power-grab, despite the lies to the contrary by the putchists such as in America and its allied regimes.
All oil-exploration should therefore now stop, and existing tar-sands oil fields should simply be abandoned altogether. Only the easiest-to-refine (the "lighter") oils should be sold and burnt right now. There is going to be a rush for the exits in the stocks of those "extra-heavy oil" companies, and the only question is when it will happen. Regarding that rush, the situation is very different in Venezuela than it is in Canada, because the U.S. Government will delay as long as possible the collapse of Canada's oil-sales, but the U.S. (and Canada) want to expedite the collapse of Venezuela's — at least until and unless the current Venezuelan coup succeeds. (And Canada's Foreign Minister, Chrystia Freeland, did the key preparatory work for U.S. President Trump to pull the plug on Venezuela's Government; so, both of those governments have actually led in overthrowing and replacing Venezuela's non-U.S.-allied Government.)
Venezuela became addicted to selling its filthy oil, but now can only lose money with every barrel it sells of its oil. Each day of the company's operations is simply eating the company's seed-corn — and there is nothing like Canada has, to soften the blow. That's not only unsustainable, it has already become a crisis, and Washington is exploiting it.
PDVSA's latest online financial report is for 2016 and it shows that "Profit before income tax" was $16,317,000 in 2014, then $1,469,000 in 2015, and then $955,000 — less than a million dollars — in 2016. During the three-year period, "Current assets" declined from $55.2 billion to $54.6 billion, and "Current liabilities" declined from $55.7 billion to $50.0 billion. "Financial debt" declined from $40.0 billion to $33.9 billion. "Total assets" declined from $217.4 billion to $189.7 billion; and "Total liabilities" declined from $127.7 billion to $102.6 billion. Probably the company is already operating in the red now, but with every year of deteriorating infrastructure, just wearing out, with more and more and longer deferred maintenance, and with a bad long-term prospect for profitability, could the Government even sell the company? If Trump succeeds and PDVSA and every other state-owned asset in Venezuela becomes privatized, Venezuela's citizens will be left with nothing, and the only beneficiaries will be the international bankers, even as international investors will need to take haircuts on their existing Venezuelan loans. The oil that PDVSA sells shouldn't even be bought; it should simply remain in the ground.
According to the latest public information, PDVSA showed less than a million dollars of profit in 2016 — and the trend was downward. Anyone in Venezuela who thinks that the country can be sustained in the future, as it was in the past, from the sale of Venezuela's exceptionally costly-to-produce oil, isn't taking into account the broader picture, and the impact that the global-warming phenomenon will inevitably have upon the fossil-fuels industries.
There may be ways to jiggle the books to make PDVSA fool some investors into buying the company, but only the international bankers would be profiting from a sale of that firm.
Foreign Policy magazine, which represents America's aristocracy, headlined on 5 June 2018, "It's Time for a Coup in Venezuela", but even if that turns out to be the final solution to the Venezuelan problem for America's aristocrats, it won't solve anything for the Venezuelan public — basically like Hitler's "final solution" did nothing to benefit Germany's Jews. Germany's aristocracy did nothing for Jews then, and America's aristocracy will do nothing for Venezuelans now. They're all on their own. The leaders of the U.S.-allied nations don't want to save them, and instead follow in the fascist and Nazi tradition. The leaders in Venezuela's current Government, who want to save them, simply can't save them. It's far too late for them to start now, to do what needed to start back in "the early 1980s of 93,000 b/d" from Venezuela's Orinoco belt — which would have been for them to stop what ought never even to have been started there: extraction of that oil.
CONCLUSION
The poverty and violence that now rack Venezuela result from a broader situation in which selling what shouldn't even be bought has run its miserable course until the final act, which is a Government that has reached the stage where it can produce income only for international bankers and for the aristocrats who control them. Any oil company now that would want to buy those assets would merely be adding to its assets — chiefly the dirty oil in the ground — 'assets' (oil reserves) that can never even be used (unless the propaganda becomes even more effective in the future than it has always been until now, which might be impossible to achieve). Oil companies already have lots more of that dangerous filth than anyone except people in finance will ever be able to benefit from buying or selling.
For Venezuelans, this is a great tragedy. The U.S. and its allies are (and have been) doing everything they can to exploit the tragedy.
It's like a hungry lion chasing a fleeing exhausted deer, who now is finally trapped.
That's the ugly reality.
Author's note: first posted at strategic-culture.org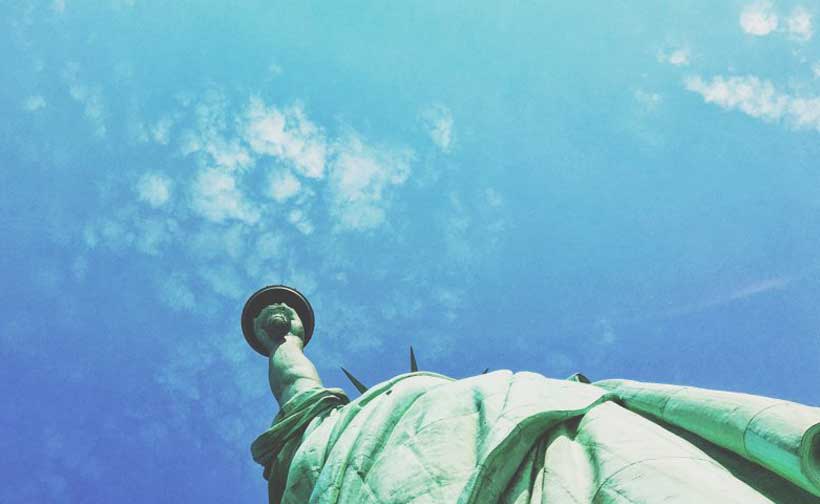 First, the force that is ending freedom will be identified and described; and, then, the force that they fear and hate the most (and are trying to destroy) will be identified and described.
THE FORCE THAT IS ENDING FREEDOM
The force that is ending freedom is empire.
Every empire is a dictatorship. No nation can be a democracy that's either heading an empire, or a vassal-state of one. Obviously, in order to be a vassal-state within an empire, that nation is dictated-to by the nation of which it is a colony. However, even the domestic inhabitants of the colonizing nation cannot be free and living in a democracy, because their services are needed abroad in order to impose the occupying force upon the colony or vassal-nation. This is an important burden upon the 'citizens' or actually the subjects of the imperial nation. Furthermore, they need to finance, via their taxes, this occupying force abroad, to a sufficient extent so as to subdue any resistance by the residents in any colony.
Every empire is imposed, none is really voluntary. Conquest creates an empire, and the constant application of force maintains it. Every empire is a dictatorship, not only upon its foreign populations (which goes without saying, because otherwise there can't be any empire), but upon its domestic ones too, upon its own subjects.
Any empire needs weapons-makers, who sell to the government and whose only markets are the imperial government and its vassal-nations or 'allies'. By contrast, 'enemy' nations are ones that the imperial power has placed onto its priority-list of nations that are yet to become conquered.
There are two main reasons to conquer a nation:
One is in order to be enabled to extract, from the colony, oil, or gold, or some other valuable commodity.
The other is in order to control it so as to be enabled to use that land as a passageway for exporting, from a vassal-nation, to other nations, that vassal-nation's products.
International trade is the basis for any empire, and the billionaires who own controlling blocs of stock in a nation's international corporations are the actual rulers of it, the beneficiaries of empire, the recipients of the wealth that is being extracted from the colonies and from the domestic subjects.
The idea of an empire is that the imperial nation's rulers, its aristocracy, extract from the colonies their products, and they impose upon their domestic subjects the financial and military burdens of imposing their international dictatorship upon the foreign subjects.
Some authors say that there is a "Deep State" and that it consists of (some undefined elements within) the intelligence services, and of the military, and of the diplomatic corps, of any given dictatorship; but, actually, those employees of the State are merely employees, not the actual governing power, over that dictatorship.
The actual Deep State are always the aristocrats, themselves, the people who run the revolving door between 'the private sector' (the aristocracy's corporations) and the government.
In former times, many of the aristocrats were themselves governing officials (the titled 'nobility'), but this is no longer common. Nowadays, the aristocracy are the individuals who own controlling blocs of stock in international corporations (especially weapons-making firms such as Lockheed Martin and BAE, because the only markets for those corporations are the corporation's own government and its vassal states or 'allies'); and such individuals are usually the nation's billionaires, and, perhaps, a few of the mere centi-millionaires. A small number, typically less than 100, of these extremely wealthy individuals, are the biggest donors to politicians, and to think tanks, and to other non-profits (these latter being also tax-write-offs to their donors, and so are tax-drains siphoning money away from the general public and paying the actual benefits, such as PR and increased control over the Government, to the billionaires) that are involved in the formation of the national government's policies; and, of course, these billionaires also are owners of and/or advertisers in the propaganda-media, which sell the aristocracy's core or most-essential viewpoints to the nation's subjects, in order to persuade those voters to vote only for the aristocracy's selected candidates, and not for any who oppose the aristocracy. These few, mainly but not exclusively billionaires, are the actual Deep State — the bosses over the dictatorship, the ultimate beneficiaries in any empire.
In order to maintain this system, of international dictatorship or empire, the most essential tool is deceit, of the electorate, by the aristocracy.
The method of control is: the bought agents of the Deep State (including the major 'news'-media, etc.) lie to the public about what their polices will be if they win, in order to be able to win power; and, then, once they have won power, they do the opposite, which is what they have always been paid by the Deep State (the aristocracy) to do. Thereby, elections aren't "democratic" but instead 'democratic': they are mere formalities of democracy, without the substance of democracy, because there can be no democracy where truth is suppressed and lies are spread instead. All of the well-financed candidates for the top offices are actually the Deep State's representatives, and virtually none are the representatives of the public, because the voters have been deceived, and were given (by the DNC and RNC) choices between two or more candidates, none of whom will represent the public, if and when elected. Individuals who want to represent the public instead of the aristocracy get drowned by the aristocracy's campaign-money.
Here are some recent examples of this system — the imperial system, international dictatorship, in action — as shown by its results:
During Donald Trump's Presidential campaign, he said, "The approach of fighting Assad and ISIS simultaneously was madness, and idiocy. They're fighting each other and yet we're fighting both of them. You know, we were fighting both of them. I think that our far bigger problem than Assad is ISIS, I've always felt that. Assad is, you know I'm not saying Assad is a good man, 'cause he's not, but our far greater problem is not Assad, it's ISIS. … I think, you can't be fighting two people that are fighting each other, and fighting them together. You have to pick one or the other." Assad is allied with Russia against the Sauds (who are the chief ally of the U.S. aristocracy), so the U.S. (in accord with a policy that George Herbert Walker Bush had initiated on 24 February 1990 and which has been carried out by all subsequent U.S. Presidents) was determined to overthrow Assad, but Trump said that he was strongly opposed to that policy.
Months before that, Trump had said: "I think Assad is a bad guy, a very bad guy, all right? Lots of people killed. I think we are backing people we have no idea who they are. The rebels, we call them the rebels, the patriotic rebels. We have no idea. A lot of people think, Hugh, that they are ISIS. We have to do one thing at a time. We can't be fighting ISIS and fighting Assad. Assad is fighting ISIS. He is fighting ISIS. Russia is fighting now ISIS. And Iran is fighting ISIS. We have to do one thing at a time. We can't go — and I watched Lindsey Graham, he said, I have been here for 10 years fighting. Well, he will be there with that thinking for another 50 years. He won't be able to solve the problem. We have to get rid of ISIS first. After we get rid of ISIS, we'll start thinking about it. But we can't be fighting Assad. And when you're fighting Assad, you are fighting Russia, you're fighting — you're fighting a lot of different groups. But we can't be fighting everybody at one time."
In that same debate (15 December 2015) he also said: "In my opinion, we've spent $4 trillion trying to topple various people that frankly, if they were there and if we could've spent that $4 trillion in the United States to fix our roads, our bridges, and all of the other problems; our airports and all of the other problems we've had, we would've been a lot better off. I can tell you that right now. We have done a tremendous disservice, not only to Middle East, we've done a tremendous disservice to humanity. The people that have been killed, the people that have wiped away, and for what? It's not like we had victory. It's a mess. The Middle East is totally destabilized. A total and complete mess. I wish we had the $4 trillion or $5 trillion. I wish it were spent right here in the United States, on our schools, hospitals, roads, airports, and everything else that are all falling apart."
Did he do that? No. Did he instead intensify what Obama had been trying to do in Syria — overthrow Assad — yes. As the U.S. President, after having won the 2016 Presidential campaign, has Trump followed through on his criticism there, against the super-hawk, neoconservative, Republican U.S. Senator Lindsey Graham? No. Did he instead encircle himself with precisely such super-hawks, such neoconservatives? Yes. Did he intensify the overthrow-Assad effort, as Graham and those others had advocated? Yes. Did America's war against Syria succeed? Not yet. Did he constantly lie to the voters? Yes, without a doubt. Should that be grounds for impeaching him? A prior question to that one is actually: Would a President Mike Pence be any different or maybe even worse than Trump? If yes, then what would be achieved by removing Trump from office? Maybe it would actually make things a lot worse. But how likely would the U.S. Senate be to remove Trump from office if the House did impeach Trump? Two-thirds of the U.S. Senate would need to vote to remove the President in order for a President to be removed after being impeached by the House. A majority of U.S. Senators, 53 of them, were Republicans. If just 33 of them voted not to convict the President, then Trump wouldn't be removed, and he wasn't. In order to remove him, not only would all 47 of the Democrats and Independents have had to vote to convict, but 20 of the 53 Republicans would have needed to join them. That's nearly 40% of the Republican Senators. How likely was that? Almost impossible. What would their voters who had elected them back home think of their having done such a thing? How likely would such Senators have then faced successful re-election challenges that would have removed those Senators from office? Would 20 of the 53 have been likely to take that personal risk? Why, then, were so many Democrats in the House pressing for Trump's impeachment, since Trump's being forced out of the White House this way was practically impossible and would only have installed a President Pence, even if it could have succeeded? Was that Democratic Party initiative anything else than insincere political theater, lying to their own gullible voters, Democratic Party voters, just being phonies who manipulated voters to vote for them, instead of who were actually serving them? Is that what democracy is, now: such insincere political theater? Is that "democracy"? America's voters are trapped, by liars, so it's instead mere 'democracy'. It's the new form of dictatorship. But it's actually as ancient as is any empire. There's nothing new about this — except for one thing: the U.S. regime is aiming to be the ultimate, the last, the final, empire, the ruler over the entire planet; so, it is trying especially hard, 'to defend freedom, democracy and human rights throughout the world', as Big Brother might say.
Trump's Democratic predecessor, Barack Obama, was just as evil, and just as insincere, as Trump, but a far more skillful liar, who deceived his voters to think that he would fight corruption, work to improve relations with Russia, provide a public option in his health-insurance plan, and otherwise work to reduce economic inequality, to improve the economic situation for disadvantaged Americans, and to prosecute banksters. He abandoned each one of those stated objectives as soon as he won against John McCain, on 4 November 2008, and then yet more when he defeated Mitt Romney in 2012. And aren't some of those promises the same ones that candidate Trump had also advocated and then abandoned as soon as he too was s'elected'?
THE THREAT TO THE EMPIRE
Empire always depends upon lies; it is always built upon lies; and, so, the biggest threat to it is the truth, and especially the champions of truth, who are the whistleblowers. The whistleblowers are up against two enemies: the aristocracy, and the aristocrats' agents who censor-out truth and leave only lies which the aristocracy's agents spread to the public. Censorship always serves liars, because it is imposed from above and serves the aristocracy, against the public. Every dictatorship needs censorship. No democracy does.
The heroic fighters for the freedom of everyone in the world are the whistleblowers, who report to the public the corruption and evil that they see perpetrated by their superiors, their bosses, and perpetrated by people who are on the public payroll or otherwise obtaining increased income by virtue of being selected by the government to become government contractors to serve an allegedly public function. All liars with power hate whistleblowers, and want to make special examples of any part of the press that publishes their truths, their facts, their stolen documents. These documents are stolen because that's the only way for them to become public and thereby known to the voters so that the voters can vote on the basis of truths as in a democracy, instead of to be deceived as in a dictatorship. Even if the truth is stolen from the liars, instead of being kept private ("Confidential") for them, are the whistleblowers doing wrong to steal the truth from the liars? Or, instead, are the whistleblowers heroes: are they the authentic guardians of democracy, and the precariously thin wall that separates democracy from dictatorship? They are the latter: they are the true heroes. Unfortunately, the vast majority of such heroes are also martyrs — martyrs for truth, against lies. Every dictatorship seeks to destroy its whistleblowers. That's because any whistleblower constitutes a threat to The System — the system of aristocratic control.
In all of U.S. history, the two Presidents who pursued whistleblowers and their publishers the most relentlessly have been Trump and Obama. The public are fooled to think that this is being done for 'national security' reasons instead of to hide the government's crimes and criminality. However, not a single one of the Democratic Party's many U.S. Presidential candidates is bringing this issue, of the U.S. government's many crimes and constant lying, forward as being the central thing that must be criminalized above all else, as constituting "treason." None of them is proposing legislation saying that it is treason, against the public — against the nation. Against the public.
Every aristocracy tries to deceive its public, in order to control its public; and every aristocracy uses divide-and-rule in order to do this; but it's not only to divide the public against each other (such as between Republicans versus Democrats, both of which are actually controlled by the aristocracy), but also to divide between nations, such as between 'allies' versus 'enemies' — even when a given 'enemy' (such as Iraq in 2003) has never threatened, far less invaded, the United States (or whatever the given imperial 'us' may happen to be), and thus clearly this was aggressive war, and an international war-crime, though unpunished as such, because it was done by the empire. The public need to fear and hate some 'enemy' which is the 'other' or 'alien', in order not to fear and loathe the aristocracy itself — the actual source of (and winner from) the systemic exploitation, of the public, by the aristocracy. It's distract, and divide, and rule.
The pinnacle of the U.S. regime's totalitarianism is its ceaseless assault against Julian Assange, who is the über-whistleblower, the strongest protector for whistleblowers, the safest publisher for the evidence that they steal from their employers and from their employers' government. He hides the identity of the whistleblowers, even at the risk of his own continued existence. Right now, the U.S. regime is raising to a fever-pitch and twisting beyond recognition not only U.S. laws but the U.S. Constitution, so as to impose its will against him. President Trump is supported in this effort by the corrupt U.S. Congress, to either end Assange's life, or else lock him up for the rest of his heroic life in a dungeon having no communication with the world outside, until he does finally die, in isolation, punishment for his heroic last-ditch fight for the public's freedom and for democracy — his fight, actually, against our 1984 regime. What Jesus of Nazareth was locally to the Roman regime in his region, Assange is to the U.S. regime throughout the world: an example to terrify anyone else who might come forth effectively to challenge the Emperor's authority.
A key country in this operation is Ecuador, which is ruled by the dictator Lenin Moreno, who stole office by lying to the public and pretending to be a progressive who backed his democratically elected predecessor, Rafael Correa, but then as soon as he won power, he reversed Correa's progressive initiatives, including, above all, his protection of Assange, who had sought refuge in the Ecuadoran Embassy in London.
On 11 April 2019, RT headlined "Who is Lenin Moreno and why did he hand Assange over to British police?" and reported that:
Following his 2017 election, Moreno quickly moved away from his election platform after taking office. He reversed several key pieces of legislation passed under his predecessor which targeted the wealthy and the banks. He also reversed a referendum decision on indefinite re-election while simultaneously blocking any potential for Correa to return.
He effectively purged many of Correa's appointments to key positions in Ecuador's judiciary and National Electoral Council via the CPCCS-T council which boasts supra-constitutional powers.
Moreno has also cozied up to the US, with whom Ecuador had a strained relationship under Correa. Following a visit from Vice President Mike Pence in June 2018, Ecuador bolstered its security cooperation with the US, including major arms deals, training exercises and intelligence sharing.
Following Assange's arrest Correa, who granted Assange asylum in the first place, described Moreno as the "greatest traitor in Ecuadorian and Latin American history" saying he was guilty of a "crime that humanity will never forget."
Despite his overwhelming power and influence, however, Moreno and his family are the subject of a sweeping corruption probe in the country, as he faces down accusations of money laundering in offshore accounts and shell companies in Panama, including the INA Investment Corp, which is owned by Moreno's brother.
Damning images, purportedly hacked from Moreno's phone, have irreparably damaged both his attempts at establishing himself as an anti-corruption champion as well as his relationship with Assange, whom he accused of coordinating the hacking efforts.
On 14 April 2019, Denis Rogatyuk at The Gray Zone headlined "Sell Out: How Corruption, Voter Fraud and a Neoliberal Turn Led Ecuador's Lenin to Give Up Assange
Desperate to ingratiate his government with Washington and distract the public from his mounting scandals, Ecuadorian President Lenin Moreno has sacrificed Julian Assange – and his country's independence", and he described some of the documentation for the accusations that Moreno is corrupt.
On 12 April 2019, Zero Hedge headlined "Facebook Removes Page Of Ecuador's Former President On Same Day As Assange's Arrest", and opened: "Facebook has unpublished the page of Ecuador's former president, Rafael Correa, the social media giant confirmed on Thursday, claiming that the popular leftist leader violated the company's security policies."
On 16 April 2019, Jonathan Turley bannered "'He Is Our Property': The D.C. Establishment Awaits Assange With A Glee And Grudge", and opened:
They will punish Assange for their sins
The key to prosecuting Assange has always been to punish him without again embarrassing the powerful figures made mockeries by his disclosures. That means to keep him from discussing how the U.S. government concealed alleged war crimes and huge civilian losses, the type of disclosures that were made in the famous Pentagon Papers case. He cannot discuss how Democratic and Republican members either were complicit or incompetent in their oversight. He cannot discuss how the public was lied to about the program.
A glimpse of that artificial scope was seen within minutes of the arrest. CNN brought on its national security analyst, James Clapper, former director of national intelligence. CNN never mentioned that Clapper was accused of perjury in denying the existence of the National Security Agency surveillance program and was personally implicated in the scandal that WikiLeaks triggered.
Clapper was asked directly before Congress, "Does the NSA collect any type of data at all on millions or hundreds of millions of Americans?"
Clapper responded, "No, sir. … Not wittingly." Later, Clapper said his testimony was "the least untruthful" statement he could make.
That would still make it a lie, of course, but this is Washington and people like Clapper are untouchable. In the view of the establishment, Assange is the problem.
On 11 April 2019, the YouGov polling organization headlined "53% of Americans say Julian Assange should be extradited to America".
On 13 April 2019, I headlined "What Public Opinion on Assange Tells Us About the US Government Direction", and reported the only international poll that had ever been done of opinions about Assange. Its findings demonstrated that, out of the 23 nations which were surveyed, U.S. was the only one where the public were anti-Assange, and that the difference between the U.S. and all of the others was enormous and stark. The report opened:
The only extensive poll of public opinion regarding Julian Assange or Wikileaks was Reuters/Ipsos on 26 April 2011, "WikiLeaks' Julian Assange is not a criminal: global poll", and it sampled around a thousand individuals in each of 23 countries — a total of 18,829 respondents. The Reuters news-report was vague, and not linked to any detailed presentation of the poll-findings, but it did say that "U.S. respondents had a far more critical view" against Wikileaks than in any other country, and that the view by Americans was 69% "believing Assange should be charged and 61 percent opposing WikiLeaks' mission." Buried elsewhere on the Web was this detailed presentation of Ipsos's findings in that poll. Here are what those findings were:
Oppose Wikileaks:
61% U.S.
38% UK
33% Canada
32% Poland
32% Belgium
31% Saudi Arabia
30% Japan
30% France
27% Indonesia
26% Italy
25% Germany
24% Sweden
24% Australia
22% Hungary
22% Brazil
21% Turkey
21% S. Korea
16% Mexico
16% Argentina
15% Spain
15% Russia
15% India
12% S. Africa
Is the U.S. a democracy if the regime is so effective in gripping the minds of its public, as to make them hostile to the strongest fighter for their freedom and democracy?
On 13 April 2019, washingtonsblog headlined "4 Myths About Julian Assange DEBUNKED", and here was one of them:
Myth #2: Assange Will Get a Fair Trial In the U.S.
14-year CIA officer John Kiriakou notes:
Assange has been charged in the Eastern District of Virginia — the so-called "Espionage Court." That is just what many of us have feared. Remember, no national security defendant has ever been found not guilty in the Eastern District of Virginia. The Eastern District is also known as the "rocket docket" for the swiftness with which cases are heard and decided. Not ready to mount a defense? Need more time? Haven't received all of your discovery? Tough luck. See you in court.
… I have long predicted that Assange would face Judge Leonie Brinkema were he to be charged in the Eastern District. Brinkema handled my case, as well as CIA whistleblower Jeffrey Sterling's. She also has reserved the Ed Snowden case for herself. Brinkema is a hanging judge.
On 20 May 2019, former British Ambassador Craig Murray (who had quit so that he could blow the whistle) headlined "The Missing Step" and argued that the only chance that Assange now has is if Sweden refuses to extradite Assange to the U.S. in the event that Britain honors the Swedish request to extradite him to Sweden instead of to the U.S. (Sweden, however, subsequently dropped its charge against Assange, and so now only Donald Trump and Boris Johnson are keeping him imprisoned until he will die.)
How can it reasonably be denied that the U.S. is, in fact (though not nominally) a dictatorship? All of its allies are thus vassal-nations in its empire. This means acquiescence (if not joining) in some of the U.S. regime's frequent foreign coups and invasions; and this means their assisting in the spread of the U.S. regime's control beyond themselves, to include additional other countries. It reduces the freedom, and the democracy, throughout the world; it spreads the U.S. dictatorship internationally. That is what is evil about what in America is called "neoconservatism" and in other countries is called simply "imperialism." Under American reign, it is now a spreading curse, a political plague, to peoples throughout the world. Even an American whistleblower about Ukraine who lives in the former Ukraine is being targeted by the U.S. regime.
This is how the freedom of everyone is severely threatened, by the U.S. empire — the most deceitful empire that the world has ever experienced. The martyrs to its lies are the canaries in its coal mine. They are the first to be eliminated.
Looking again at the top of that rank-ordered list of 23 countries, one sees the U.S. and eight of its main allies (or vassal-nations), in order: U.S., UK, Canada, Poland, Belgium, Saudi Arabia, Japan, France, Indonesia. These are countries whose subjects ('citizens') are already well-controlled by the empire. They already are vassals, and so these nations are ordained (accepted by America's aristocracy) as being 'allies'.
At the opposite end (as of 2011, when that poll was taken), starting with the most anti-U.S-regime, were: S. Africa, India, Russia, Spain, Argentina, Mexico, S. Korea, Turkey. These were countries where the subjects were not yet well-controlled by the empire, even though the current government in some of them is trying to change its subjects' minds so that the country will accept U.S. rule. Wherever the subjects reject U.S. rule, there exists a strong possibility that the nation will become placed on the U.S. regime's list of 'enemies' and be subjected to at least attempts at "regime-change." Consequently, wherever the residents are the most opposed to U.S. rule, the likelihood of an American coup or invasion is real. The first step toward a coup or invasion is the imposition of sanctions against the nation. Any such nation that is already subject to them is therefore already in severe danger. Any such nation that refuses to cooperate with the U.S. regime's existing sanctions — such as against trading with Russia, China, Iran, or Venezuela — is in danger of becoming itself a U.S.-sanctioned nation, and therefore officially an 'enemy' of today's version of nazism (as Nuremberg defined it: imperialistic fascism).
And this is why freedom and democracy are ending.
Unless and until the U.S. regime itself becomes conquered — either domestically by a second successful American Revolution (this one to eliminate the domestic aristocracy instead of to eliminate a foreign one), or else by a World War III in which the U.S. regime becomes destroyed even worse than the opposing alliance will — the existing insatiable empire will continue to be on the war-path to impose its dictatorship to everyone on this planet.
The force that is ending freedom is empire, and it's now being wielded by the U.S.A. Like all empires, it thrives on lies, and therefore its biggest enemies are whistleblowers.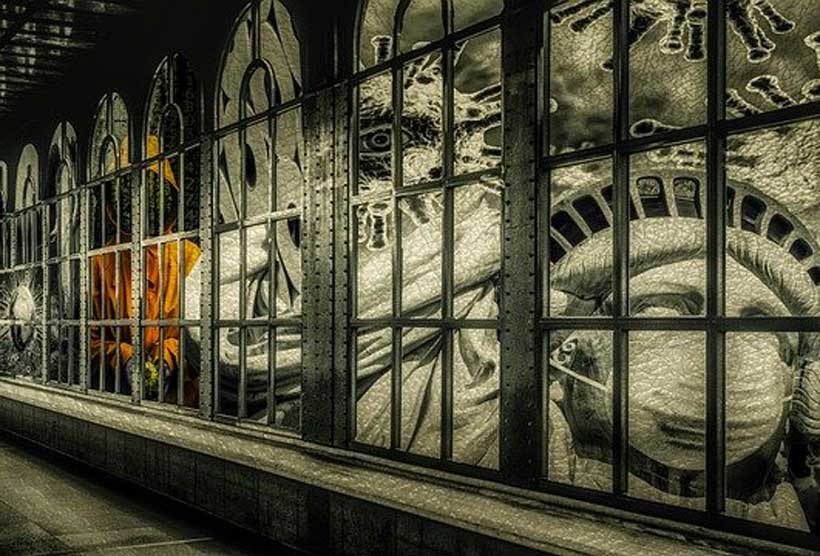 2020 looks set to be a historic year and it's not over yet. The coronavirus pandemic in combination with the international geopolitical developments put what we have known the West to be up until now, in a phase of apparent weakness and gradual decline.
If 1990 was the year that marked the end of the Cold War, 30 years later we would be talking about the gradual end of Western domination. The United States, the main pillar of the Western world, is shaken by internal political polarization that is getting worse by the day, with unforeseen consequences. The US can no longer inspire people with its ideals internally, let alone externally. The end of the Soviet Union came with the symbolic fall of the statues of communism in the countries of Eastern Europe and in the USSR itself. In the United States and Europe, the statues of a guilty past, colonialism and exploitation are being torn down, constituting a sign of defiance and a new ideology that is gradually being born on the occasion of the movement for the lives of the black people, BLM, which was finally united with the LGBTQ, Antifa etc.
The ideological confusion and internal weakness of the West is also reflected in the increasingly violent reaction of immigrants and especially the Islamic element, which seems to be largely radicalized and unable to fully integrate into open western societies. A look only at the events of the last few weeks, at the dead count and the violent riots, in England, Germany, Sweden, etc., but also in the past, is indicative of the gradual reduction of internal social cohesion.
The economic consequences of Covid19, with unemployment, the economic downturn and the health crisis, will intensify more and more, and as the people say, "where there is poverty there is grief." For the United States alone, the world's largest economy, recession is estimated at 17% of the GDP in the first half, with a record unemployment rate of 16% due to the virus. At the same time, the public debt reaches a record high of close to $ 26 trillion, it will exceed 120% of GDP and public debt at the end of 2020!! — while it is not ruled out that the financial crisis will indeed turn into a financial (stock market bubble), even though three trillion dollars have been provided by from the central banks, the FED, the IMF, G'20 etc.
At the geopolitical level, the US is pursuing continued hegemony without respect to the rights of the Allies which will lead further to the relaxation and eventually rupture of transatlantic ties. At the same time, you cannot be an enemy of Russia, China and impose political and electoral policies on your allies in the EU and NATO at a time when you are being unraveled internally.
Developments in Libya, the Middle East (with the forthcoming annexation of occupied Palestinian territories by Israel) but also the US relationship with China (5G, Hong Kong, Taiwan, South Asia, equipment, tariffs, etc.) and China with Europe show that the international system is entering a phase of destabilization and a fragmentation of the international order. Simultaneously, a multipolar world is emerging de facto as well as the need to build a new collective security architecture, which the great powers and especially the West will have to accept, in order to avoid international relations entering into anarchy with unforeseen consequences for the whole planet.
The USMCA Agreement: A New Era in Mexico-US-Canada Relations?
The agreement between the US Mexico and Canada (USMCA) entered into Force last 1st of July 2020 replacing the North American Free Trade Agreement (NAFTA). Although in many aspects the new treaty resembles the old one a lot, unlike the previous Trade Agreement, the USMCA focuses mainly on car exports, aluminum, and steel tariffs. It also increases environmental and work regulations while incentivizing domestic production of cars and lorries. This agreement also imposes a quota for Canadian and Mexican Automotive production. One could say that majority of the amendments that were made to the old NAFTA and that are crystallised in the USMCA benefit mainly the US than Canada and Mexico.
During all the negotiations that preceded the approval, ratification and enforcement of the new agreement, the Mexican president, Andrés Manuel López Obrador (AMLO) showed no interest in visiting any of his counterparts either in Canada or the United States.During his first 2 years as incumbent president, AMLO has not attended any international events so far, and he has focused on touring cities and regions of Mexico. In 2019, during his first year in office, the President declined to participate in at least three relevant international forums: the Davos World Economic Forum (WEF), which was held from January 22 to 25 ; the Group of 20 Summit (G-20), held on June 28 and 29 in Osaka, Japan; and the General Assembly of the United Nations (UN), which occurred on September 24.As outlandish and questionable that strategy was, it was consistent with the foreign policy approach he embraced ever since he took office: The best foreign policy is the domestic one.
For decades it was a common practice that the newly elected presidents of Mexico and the United States sought to meet each other personally, review the state of the relationship between the two countries, perhaps set an agenda of priorities, and send a signal of cordiality between the newly elected administrations. Very frequently both presidents preferred to meet at the border to avoid having to decide if they would do it in Washington or in the then Federal District, now Mexico City. Such visits have been held for 107 years. They began in October 1909, the first time that Porfirio Díaz and William Howard Taft crossed the border to meet in El Paso, Texas, and Ciudad Juárez, Chihuahua, at the inauguration of the international bridge that connects the two cities. During the presidential terms of Vicente Fox, Felipe Calderón and Enrique Peña Nieto, the first meetings were held in Mexico, just last week and after Trump let out that the Mexican president that had been summoned to meet him, AMLO does not only break with that custom, since now the first meeting will take place in the United States, but is also breaking his presidential campaign promise of focusing on domestic issues rather than international ones.
Donald Trump knows very well that the US is AMLO's Achilles' heel in his attempt to sell Mexico as an independent and sovereign country. That is why when Donald Trump threatened to bury the NAFTA, AMLO aligned himself with Trump's wishes and became the southern wall to stop migration from Central America Trump had so long wished for. AMLO's foreign policy and concessions to the US have reduced the Mexican diplomacy to the level of servility. The respect, dignity good faith and cooperation that should characterize all diplomatic relations among countries has been lost between Mexico and the US; not only because of Trump's incendiary, populist, racist, anti-Mexican speech, but also by AMLO's submission to Trump's whims.
Last April during an OPEC+ Summit, Mexico refused to reduce its oil output endangering a global agreement to decrease oil production to tackle the oil price crisis. Donald Trump saw a golden opportunity here and did not miss it: he came to the rescue and he offered to cut American production further to make up for Mexico's share, he went on to say that Mexico would reimburse the US back at a later date. It was obvious that Trump would not ask Mexico to pay back in one go, and this forced visit to the US might be the first of an unknown series of installments of a debt that Mexico is not even fully aware of.
One can already visualize the scene: both presidents shake hands and pose smiling for the media on the porch of the Oval Office in the White House. They declare having had an extraordinary interview where they share points of view on a variety of topics. Of course, they celebrate the entry into force of the renewed and improved Trade agreement which they describe as the trigger for investment, greater commercial exchanges and of course greater prosperity for the 3 countries that will translate into less poverty, less unemployment and a more equal distribution of resources.
They will not talk about the future of the 11 million Mexicans living in the US, and there will be no talks whatsoever about the about the close to six million Mexicans who are undocumented and that are the target of Trump's anti-immigration rhetoric, who are constantly persecuted, discriminated against, abused, separated from relative, caged, and deported by the American government. AMLO will not question Trump about such policy and will not try to negotiate some sort of solution to end the violation of their human rights. AMLO will not demand the massive raids and repatriations of Mexicans who have been living in the US for years to be suspended during this health emergency. There will also be no joint statement from both administrations on how to deal with the increasing violence unleashed by drug trafficking in Mexico, and the millions of weapons that are smuggled yearly from the US and that conveniently end up in the hands of the Mexican drug cartels.
As opposing as they may seem, there are several striking similarities between Donald Trump and AMLO. This will explain the docility that will characterize the Mexican envoy this week. AMLO has been carefully crafting since late 2004, when he first started campaigning for the presidency, the image of a nationalist, left-wing advocate for social justice who is ready to stand up for anyone threatening Mexico's sovereignty. Trump is a simply a racist and a demagogue. Nonetheless, both share a desire to make of the Executive the most powerful branch of the state; they both dismiss institutions and the rule of law; they both have consistently attacked free press and free speech; they both publicly humiliate those that disagree with their policies; they both have shown contempt for science, experts' advice, research and academics; they have both pursued utterly shambolic policies that have made the pandemic effects worse in both countries; and they both show a high degree of disaffection, lack of empathy, narcissism and have created a sick cult of personality around their persona.
Just like in 2016, when Donald Trump visited Mexico, the visit of the 8th and 9th of July of AMLO will be used by Trump to harvest huge electoral and political gains. Trump is losing popularity rapidly, and he is in desperate need of a foreign policy boost before the November elections. All previous attempts to make him look good internationally have been a failure: he has not been able to kick-start the Middle East Peace Process; the visit to North Korea's leader Kim Jung Un ended up as a media mess that benefited North Korea more than the US; and his attempt to bring down the government of Nicolás Maduro in Venezuela has not yet materialised. Donald Trump will be looking to make of the USMCA his big highlight of the year. This will also help him divert attention from his disastrous domestic policies to deal with the Covid-19 pandemic and will allow him to again use Mexico as the centre of his next electoral rallies just like he did in 2016.AMLO's decision to visit Donald Trump during electoral months in the US will also be perceived as Mexico publicly backing Trump's reelection campaign over Biden's. This will he detrimental to the bilateral relation should the Democrats win the presidency back in November.
AMLO, however, could turn this visit into a success if he would be willing to change course. One of his many unfulfilled campaign promises was to make the economy grow at an average of 4% annually. Ever since he took office the economy has remained stagnant and latest projects place Mexico to suffer a 10 to 11% contraction because of the global pandemic, one of the worst slumps in Latin America. AMLO could sell this visit as chance for Mexico to regain foreign investment his 60s inspired economic, hyper-centralised economic policies have scared away and have contributed to increased poverty, inequality, and unemployment. He is in serious need of an economic boost to help him regain his rapidly decreasing popularity just 2 years into his 6-year presidential term.
However, AMLO is not planning to potentially benefit from this meeting on any way. He is flying commercial without any delegation of representatives and he wants this visit to remain as low key as possible. He has given no indication about his willingness to change direction and promote Mexico's foreign investment. One just must look at the symbolism of Trump's declaration of the Mexican president to understand that this visit does not bode well for Mexico. Donald Trump boasted last Tuesday during a conference that AMLO, was to soon visit the United States after he travelled to Yuma Arizona to monitor the progress of the border wall. On the whole, this will be a zero-sum game in which Mexico will be the loser.