Three Horizons of Brazil–Russia Relations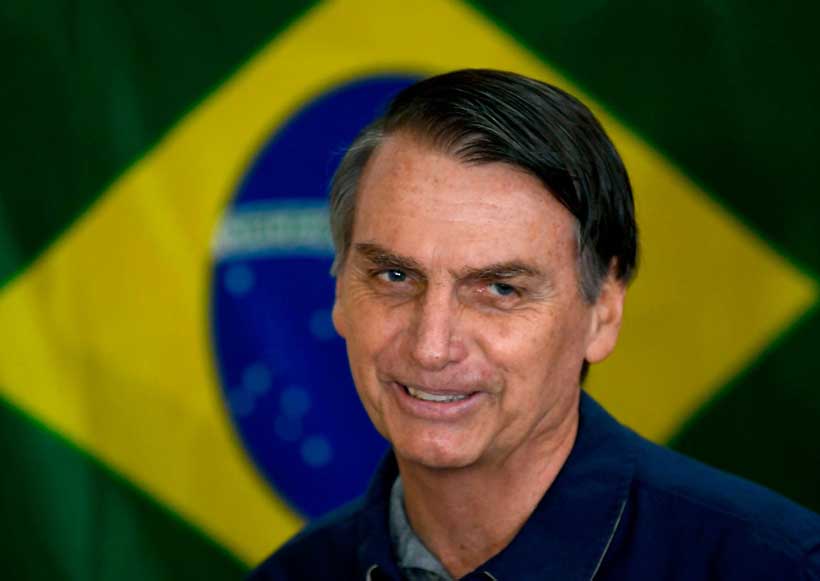 Authors: Fernando César Costa Xavier and Alexander Korolkov*
Almost a month has passed since the inauguration of the new President of Brazil Jair Bolsonaro. He and his team are not new to Brazil's national politics; during their careers, they have made quite a few statements about the country's place in the world and their vision of the development of Brazil's relations with its key partners. Still, very few political observers (and maybe even members of the new cabinet) understand what Brazil's foreign policy will be over the next four years. Thus far, we can gauge from the President's campaign promises that Brazilian diplomacy needs to transform radically and move from broad participation in international organizations and initiatives to "anti-globalism" and bilateral talks in international trade.
The person charged with implementing this project, which has the supported of President Bolsonaro's voters, is the career diplomat Ernesto Araújo, who was appointed Minister of Foreign Affairs not so much for his institutional experience as for the "correctness" of his ideas. Under his leadership, the new diplomacy should be based on an ideology composed of religious (Judeo-Christian) ultra-conservatism, programmatic anti-socialism, and vain nationalism. The implementation of this project should result in improving relations with the United States, Israel and those European countries that are led by right-wing conservatives.
Diplomacy on the Edge
As the new ruling elite in Brazil moves from words to deeds, concerns seem to have arisen that the new foreign political doctrine may cause the country economic and political damage. As a result, a group of the new President's supporters led by Vice President General Hamilton Mourão (ret.) have been attempting throughout January to mitigate a series of foreign political messages that emerged during the presidential campaign.
At the very least, such actions result in an inevitable conceptual conflict between Mourão and Minister of Foreign Affairs Ernesto Araújo. Attempts to side-line the latter and remove him from the decision-making process are already obvious, so much so that the Vice President has met with ambassadors of several countries, including China (whose influence in Brazil was proclaimed to be almost the chief threat to national sovereignty during Bolsonaro's presidential campaign), without the Minister of Foreign Affairs being present. This is at the very least unusual and goes against established practice. However, Mourão's actions have not gone unnoticed. The Brazilian media has started to call Araújo's growing isolation a "cordon sanitaire."
The USSR Standing between Brazil and Russia
Given the budding internal confrontation, it is extremely hard to predict the course that Brazil–Russia relations will take. Unlike China, Russia was not criticized directly by the new President, but this might be due to the fact that Russia was not mentioned at all during Bolsonaro's campaign. We can only guess as to his attitude towards the country.
As an ardent anti-communist, Bolsonaro is certain to view Russia at least with some suspicion because of its Soviet past. Russia probably does not quite realize it, but the USSR still remains an important fact in bilateral relations. Even though 2019 will mark 28 years since the collapse of the USSR, Brazil's right-wing politicians and a significant chunk of the population still view President Vladimir Putin as a Soviet apparatchik who never cut his functional ties to the KGB. The fact that the KGB has itself been defunct for over a quarter of a century does not matter at all, since its successor has not yet gained comparable publicity (which is probably for the better) and the KGB continues to be a grim symbol of all things Soviet.
Although influential Brazilian analysts, such as the economist Mailson da Nobrega, insist that "true socialism" died in 1991 and that Bolsonaro's crusade is pointless, for many Brazilians, the spectre of communism still lives in the Kremlin.
The support that Russia is extending to Nicolás Maduro's seriously battered government helps feed this phantasmagoria. In an interview with Brazilian TV several weeks ago, Bolsonaro expressed concern about Russia's military manoeuvres in Venezuela and, in this connection, even announced he could consider having a U.S. military base in Brazil.
This is the unstable background against which relations between Brazil and Russia are developing. Naturally, at this stage there is no initial data that would allow us to make accurate forecasts for the development of Russia–Brazil relations, but at least three major movement vectors from this bifurcation point can be seen, each of which may noticeably oscillate when confronted with an unpredictable reality. Let us call them horizons: their outlines are already visible, but it is not yet clear what lies beyond.
The First Horizon: Is a "Holy Alliance" Possible in the 21st Century?
Part of Brazil's new ruling elite considers Putin's Russia as a state that is closer to religious conservatism (linked with the Orthodox clergy) than to left-wing liberalism that ideologically stems from the "Red May," i.e. the events of May of 1968. This group is headed by Chancellor Araújo. Back in 2018, before assuming the ministerial office, he proposed a "Christian pact" with the United States and Russia. He thought that such an alliance would challenge the "globalist axis" created by China, Europe and the American left. This statement was part of a single ideological package that also included criticism of Brazil's participation in multilateral international forums and the announcement of the country's withdrawal from the UN Global Compact for Migration.
It is quite possible that this impression of moral and political alignment which, according to the Chancellor, could happen between Brazil and Russia (Bolsonaro and Putin) was bolstered by the courtesy of the Russian side in congratulating Bolsonaro on his election victory. Bolsonaro replied to the congratulations from @KremlinRussia_E on Twitter, writing "Thank you, President Putin!" in his personal account on October 29, 2018. In addition to the tweet, the Russian President also sent a congratulatory telegram.
Although Putin probably views the mercurial Bolsonaro with a certain caution, he extended a hand again in a letter sent in late December 2018 emphasizing the possibility of a strategic partnership between Brazil and Russia. A few days later, Speaker of the State Duma of the Russian Federation Vyacheslav Volodin and his deputy Olga Yepifanova represented Russia at the President's inauguration. The Russian delegation also met with the incumbent President of the Chamber of Deputies of Brazil Rodrigo Maia, who plans to be re-elected to the office with the support of Bolsonaro and his party (the Social Liberal Party).
If top level contacts do make it possible to overcome ideological fears and improve mutual understanding, Araújo is likely to pay much attention to an alliance with Russia, including possibly in the BRICS format. Brazilian diplomacy may need Russia as a counterbalance to China's influence in the bloc. For Brazil's right-wing politicians, China remains a source of a far greater number of phobias than Moscow. Despite opening its economy in recent decades, formally, China remains a communist country and is the greatest epitome of the "Red Scare" for Brazil's anti-communists. In a highly controversial article written when he was only a nominee for the office of the Chancellor, Araújo claimed that "Maoist China had to be opposed."
The Second Horizon: Realpolitik Brazilian Style
If Araújo is side-lined and the Realpolitik promoted by Vice-President Hamilton Mourão moves to the foreground, then, as surprising as it is, roads leading to Moscow still remain, although they might not be quite as straight.
In a recent interview, Mourão said he did not understand the point of an accelerated rapprochement between Brazil and Israel. It directly contradicted the idea of opening Brazil's embassy in Jerusalem, which Bolsonaro proposed in support of a similar move by Trump. In the same interview, he quite unexpected asked, "Are we ready to pay any price to be fans of the Americans?"
Could Russia consider such statements as an invitation to engage in a dialogue? We believe it could.
Such a dialogue could take place at the upcoming 11th BRICS Summit, which will be held in Brazil in 2019. Mourão, who is fluent in English, could be a useful interlocutor for the bloc partners. He pays less attention to "anti-communism" and, unlike Araújo, does not think that the issues of global warming and sustainable development that had been discussed at the 10th BRICS summit are "hijacked by left-wing ideology." Russia should use this chance to build bridges.
The Third Horizon: Getting Personal
If we forget about all groups and consider the personal impressions that the two countries' leaders can produce on each other, then Brazil–Russia relations still have a future.
Like Chancellor Araújo, Bolsonaro is an avowed admirer of President Trump. Trump has an equivocal, yet generally positive attitude towards Putin. Behind his criticism of Russia's policies and politics and the reserved attitude towards Russia that stems from domestic political factors, one can periodically glean Trump's respect for Putin and even a desire to emulate his style.
This is probably very similar to what Brazil's new president feels about the Russian leader. There is no doubt that Bolsonaro at the very least respects Putin, and probably, deep down, admires him. The similarities in their political styles appear to overcome their differences. Their supporters value their images of patriot warriors that bravely and ruthlessly fight against "enemies of the nation."
Brazilian fans who attended the World Cup in Russia were amazed by the number of souvenirs bearing Putin's image. These images are almost universally aggressive, associated with a demonstration of brute force (take the famous image of Putin riding a bear, for instance). It is possible that this practice was partially borrowed for Bolsonaro's presidential campaign, at least in the images that are spread on social networks and forming a similar cult around the new president. The two leaders are becoming increasingly similar in terms of being viewed as "saints" and "the chosen ones" by their supporters.
Bolsonaro's personal contacts with Putin and President of the People's Republic of China Xi Jinping will certainly give him a more realistic feel for geopolitics. Maybe then he will evaluate the possibilities afforded by bilateral and multilateral talks and the global community will eventually come to understand that the ideological structures erected around him are nothing but a "Potyomkin village," or smoke and mirrors.
*Alexander Korolkov, PhD in History, Expert on Latin America expert, RIAC expert
First published in our partner RIAC
When An American President Becomes Agent Provacateur
"Whoever can dominate the street will one day conquer the state, for every form of power politics and any dictatorship-run state has its roots in the street."-Joseph Goebbels, Nazi Party Minister of Propaganda, Nuremberg rally, 1934
"The goal is to dominate the street."-US President Donald J. Trump, June 1, 2020[1]
Without getting into the complex legal aspects ofan agent provocateur, one simple summary statement is useful to acknowledge: The American president's public behavior on June 1 2020 was purposefully incendiary and patently unlawful. On that now-unforgettable day, Donald J. Trump, by ordering police, special operations military, national guard and US Secret Service elements to forcibly clear a path for his photo-op walk to the nearby St James Church, crossed another critical line of presidential malfeasance. Here, rather than restrict deployed law-enforcement elements to their proper Constitutional and statutory roles, Trump commanded these agents (1) to actively incite citizen wrongdoing, and (2) to exploit all such cynically engineered derelictions for his own presumptive political benefit.
Let us be candid. In matters of US and international law, it doesn't get much worse than this. By his brazenly willful wrongdoing, Trump's commands on June 1 carried an obvious and prospectively irreversible potential for personal injuries and death. This lamentable potential was further exacerbated by opaque deployments of "unmarked" US Special Force elements into selected parts of Washington DC, and by Secretary of Defense Mark Esper's corollary injunction to "dominate the battlefield space."
The "battlefield?" In this case, it referred not to some distant area of hostilities, but to city streets of the nation's capital. Americans, of course, are unaccustomed to such patently twisted meanings.
What are the relevant facts behind such problematic executive branch behaviors, by the Department of Justice as well as Department of Defense? Prima facie, on June 1, 2020, Donald Trump's personal security detail, then operating under impermissible cover of tear gas, rubber bullets and flash bang grenades, systematically provoked otherwise compliant and unthreatening peaceful demonstrators.[2] The US federal government behavior in this Goebbels-style incident was more than "just" unnecessary or inappropriate. It was grievously illegal, including plainly evident violations of Nuremberg Principles.[3]
As these Principles are now a part of authoritative international law,[4] the agent provocateur behaviors also represented variously serious violations of U.S. law.[5] Significantly, inter alia, the Nuremberg Principles [6] require military, police and security officials to oppose any leaders' orders to willfully injure innocent people or to commit any other verifiable crimes of state, including incitement to riot or insurrection. Such commendably high expectations are routinely ignored in authoritarian or tyrannical regimes, but this fact is not exculpatory for the United States.
Markedly different in this US matter of June 1, 2020, was that certain "peremptory"[7] rules of international ambit and applicability were being systematically ignored or manipulated by an American president.
When citizens of any proper democracy engage in observably peaceful protest, there exist no per se arguments for challenging presumptions of citizen innocence or for justifying civilian mistreatment by national executive authorities. Aware of this in the June 1 St. James Church visitation incident, some Members of Congress called upon US Secret Service Director James M. Murray and certain others to appear before the House of Representatives to explain their wrongful behaviors on June 1. In time, perhaps, the American public will be told what it ought to have been told from the start about what had actually taken place.
In addition to multiple legal derogations, it was a national humiliation for the United States to have rendered itself comparable to Adolph Hitler's Sturmabteilung (SA), and later to the Stosstrupp-Hitler (SSH) or Schutztaffel (SS).[8] Increasingly, however, the law-violating behaviors of US President Donald Trump in these matters have lent palpable credence to such an irremediable humiliation. These significant derogations cannot simply be covered up or whispered away.
Already done, they cannot be undone.
Apropos of the Nuremberg Principles of international law, since 1950 an unalienable part of the laws of the United States, all persons are obliged to resist crimes of state. Though the June 1, 2020 incident did not rise to any determinably high level of criminal behavior, it remains legally worrisome for the United States on several intersecting levels. This is due to the president's conspicuous indifference to assorted peremptory norms of human rights law, and to the unwillingness of individual agents provocateurs to resist what then amounted to injurious and universally prohibited crimes of state.
Although these US crimes were relatively minor, they nonetheless represented willful violations of individual legal responsibility for federal agents of law enforcement. Noteworthy, too, is that the wider context of these officially committed and incited wrongdoings centered on properly law-based protests against racism and human rights violations here in the United States. It follows that these illegal behaviors of an American president and his pertinent agencies were not "merely" violative of peremptory Nuremberg Principle obligations. They also represented unjustifiable interference with an authoritative body of codified and customary human rights norms.[9]
Looking to the future, the President of the United States should more determinedly guide all federal agencies on a proper path of law-respecting conduct. Under no circumstances should this path involve transforming the respective agents "in play" into US agents provocateurs. By definition, any such transformation would critically defile and undermine America's most elementary principles of justice.
Going forward, the goal of an American president should be not to "dominate the street," but rather to allow or facilitate all otherwise permissible expressions of US civilian protest. If there should still remain any doubts about this core obligation, one need only recall that Donald Trump's selected words were an exact literal replication of Nazi Minister of Propaganda Joseph Goebbels' 1934 rally comments for the Third Reich. Is this in any way a proper model for the United States?
---
[1] The startlingly close verbal congruence of the Goebbels and Trump statements is most markedly worrisome here. Inter alia, it is difficult to believe that the US President's pertinent speech writer was unaware of Goebbels's exact words. More than likely, these words were deemed by him an appropriate model for Donald J. Trump.
[2] In this connection, the fact that this provocation was systematic rather than merely random or visceral has various pertinent legal implications. In essence, this "systematic" quality makes the associated dereliction more egregious.
[3] See: Principles of International Law Recognized in the Charter of the Nuremberg Tribunal and in the Judgment of the Tribunal, Adopted by the UN International Law Commission, 2 August 1950. UN Doc. A/1316, 2 Y.B.I.L.C. 374 (1950).
[4] International law, which is a part of US law, is itself ultimately deducible from Natural Law. According to Blackstone, this is the reason why the Law of Nations is necessarily binding upon all individuals and all states. Each state and its leaders are expected "to aid and enforce the law of nations, as part of the common law, by inflicting an adequate punishment upon offenses against that universal law . . . ." WILLIAM BLACKSTONE, PUBLIC WRONGS, in COMMENTARIES ON THE LAWS OF ENGLAND, Book 4 Ch. 1 (Philadelphia, J.B. Lippincott & Co. 1893). Though assuredly not known to President Donald Trump or even to his closest and most senior legal advisors, Sir William Blackstone's Commentaries represent the core foundation of all subsequent US law.
[5]In precise words of Mr. Justice Gray, delivering judgment of the US Supreme Court in Paquete Habana (1900): "International law is part of our law, and must be ascertained and administered by the courts of justice of appropriate jurisdiction…." (175 U.S. 677(1900)) See also Opinion in Tel-Oren vs. Libyan Arab Republic (726 F. 2d 774 (1984)).Further, the specific incorporation of treaty law into US municipal law is expressly codified at Art. 6 of the US Constitution, the so-called "Supremacy Clause."
4.See:https://digitalcommons.lmu.edu/cgi/viewcontent.cgi?referer=https://search.yahoo.com/&httpsredir=1&article=1151&context=ilr
[7] Under international law, a peremptory norm is "a norm accepted and recognized by the international community of States as a whole from which no derogation is permitted…." See Art. 53 of Vienna Convention on the Law of Treaties; entered into force, 27 January 1988.
[8] Over the twelve years of the Third Reich, other here-relevant bodyguard organizations were created: The Fuhrerbegleitkommando (FBK), the Leibstandarte SS Adoplh Hitler (LSSAH), and Reichssicherheitsdienst (RSD). At Nuremberg after the War, he behavior of these Fuhrer protective units were considered together and with other Nazi institutions with regard to both Crimes of War and Crimes Against Humanity.
[9] For authoritative sources of international law, see art. 38 of the Statute of the International Court of Justice: STATUTE OF THE INTERNATIONAL COURT OF JUSTICE, Done at San Francisco, June 26, 1945. Entered into force, Oct. 24, 1945; for the United States, Oct. 24, 1945. 59 Stat. 1031, T.S. No. 993, 3 Bevans 1153, 1976 Y.B.U.N., 1052.Court of Justice: STATUTE OF THE INTERNATIONAL COURT OF JUSTICE, Done at San Francisco, June 26, 1945. Entered into force, Oct. 24, 1945; for the United States, Oct. 24, 1945. 59 Stat. 1031, T.S. No. 993, 3 Bevans 1153, 1976 Y.B.U.N., 1052.
Evaluation of the George Floyd Indictment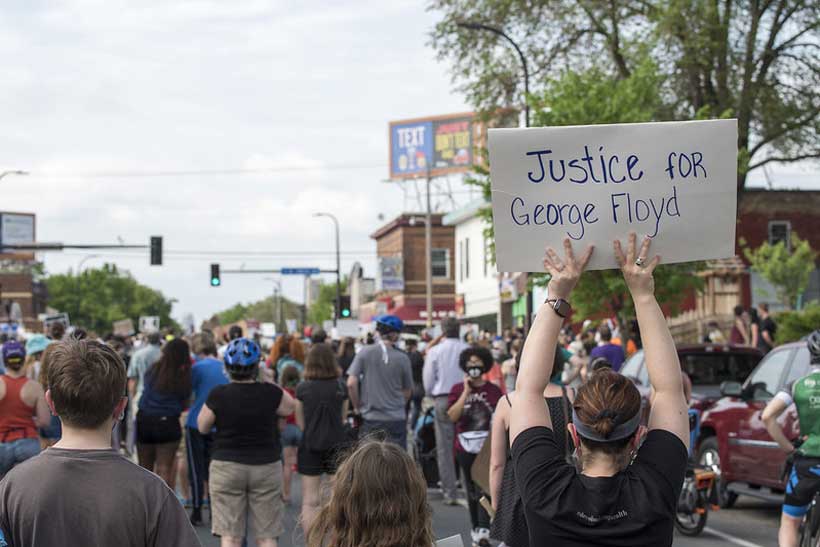 As it is understood from the camera on the police officers, the officers approach the vehicle. There are three people in the vehicle, including George Floyd in the driver's seat. Officer Lane starts talking to George Floyd while taking out his gun and pointing at him to raise his hands. When Floyd puts his hands on the wheel, the police officer lowers his gun.
While officer Kueng is talking to the other person in the car, officer Lane takes Floyd off the car, then handcuffs. Floyd actively counteracts handcuffs.
When Floyd is handcuffed, he walks along the sidewalk with Officer Lane and sits down on the sidewalk. Officer Lane asks Floyd for his name and identity. Officer Lane asks Floyd if he is under the influence of drugs and reports that he has been detained for money fraud.
Officer Kueng and Lane lift Floyd up and try to take him to the team car. At 20:14, Floyd refuses to walk, stops where he is, and throws himself to the ground saying that he has fear of closed space.
Meanwhile, Officer Derek Chauvin (accused) and Tou Thoa arrive at the scene with another team car.
Police officers made multiple attempts to get Floyd into the team car, but were not successful. Floyd does not get into the car with his own consent; he refuses to ride, resists police officers and does not stand. Floyd's height is over 180 cm and is about 90 kilos.
While standing outside the car, Floyd says he can't breathe and repeats it. The defendant (police officer) passes to the passenger door side and tries to get Floyd into the vehicle, Officer Lane and Kueng help.
At 20:19 o'clock, the suspect lays down on his stomach in a handcuffed state. Officer holds Kueng Floyd's waist and Lane legs. The defendant presses the left knee into Floyd's neck. Floyd says "I can't breathe" more than once, "mom" and "please". The defendant and two other officers stand in their places.
The officers say, "You can speak" as Floyd moves back and forth. Officer Lane asked, "Should we turn him to the other side?" He then says, "No, how we put it will stand like that."
In the images obtained through the camera on the police officers, it is seen that Floyd continues to move and breathe. Floyd stops moving at 20:24. At 20:25, Floyd stopped breathing and talking. Lane says he wants to turn Floyd. Officer checks the pulse of Kueng Floyd and tells him that he cannot find the pulse.
At 20:27, the defendant removes the knee from Floyd's neck. An ambulance and emergency medical personnel arrive at the scene, place Floyd on the stretcher and the ambulance leaves the scene. The Hospital where he arrived explains that Floyd has died.
Forensic medicine specialist of the hospital performs autopsy of Floyd on 25.05.2020. Although the entire autopsy report has not been published yet, the autopsy specialist shared its initial findings. In the report; it was stated that no findings were found to support the diagnosis of "traumatic drowning". Floyd has heart disease due to hypertension and coronary heart disease.
Floyd's capture by police officers has been counted as contributing factors to his underlying illness and the death of any "intoxicating substance" in his blood.
The defendant pressed the knee to the neck of the defendant for 8 minutes 46 seconds. 2 minutes and 53 seconds of this time is from the moment Floyd is unresponsive.
This is the subject of the indictment against the accused police officer Chauvin.
Based on the available data; the accused must have repeatedly pressed her throat to prevent her breathing for two minutes after learning that the pulse of the victim is not pulsing, the victim must not be able to breathe, and because of these issues, the defendant should have predicted that the act would lead to death, but due to the knowledge and experience he had in his profession, It can be thought that it does not take any precautions to prevent it from being absent, but on the contrary, it has the thought of "no matter" with its comfortable attitudes, and for all these reasons, its intent may indicate the possible / possible muscle. In this case, it can be concluded that there is a defect in the perpetrator that surpasses conscious taxiing.
After it has been determined that the defendant's intentional force has exceeded its limits, it will also be necessary to consider whether the intent's intent is to kill or injure. In order for the offender to constitute the crime of wounding, which is aggravated by the outcome of the act, the offender should be intentional injury. In the meantime, if the outcome of death has occurred, the perpetrator will be held responsible for the crime of injury, which has been intensified not because of deliberately killing people. If the perpetrator is not willing to commit a crime, but because of inattention, carelessness, inattention, violation of rules or inexperience in profession and art, conscious or unconscious negligence will come to the agenda according to whether the result is predictable or not. For the perpetrator who surpasses the conscious action, does not show an explicit killing caste, but does not care about the death outcome that may arise from a defective move, probable muscle-based penalty may arise.
As a result; when the indictment, forensic reports, and camera images are analyzed, it is concluded that in our opinion, the responsibility for the punishment, which transcends simple and conscious taxonomy and reaches the level of caste, and at least the possible caste is found. For the other police officers who were at the scene and who made the first intervention to the victim, and who did not interfere with the defendant's act, which could be the subject of a crime by exceeding the police force, they could be held responsible for deliberate killing or negligence of negligence in cases of defect. Police officers have statutory guarantor obligations to protect and protect people's lives and property. The police officer, who does not fulfill the requirement of this obligation deliberately or by inexperience in his profession or not following the rules, is held responsible for the negligence movement.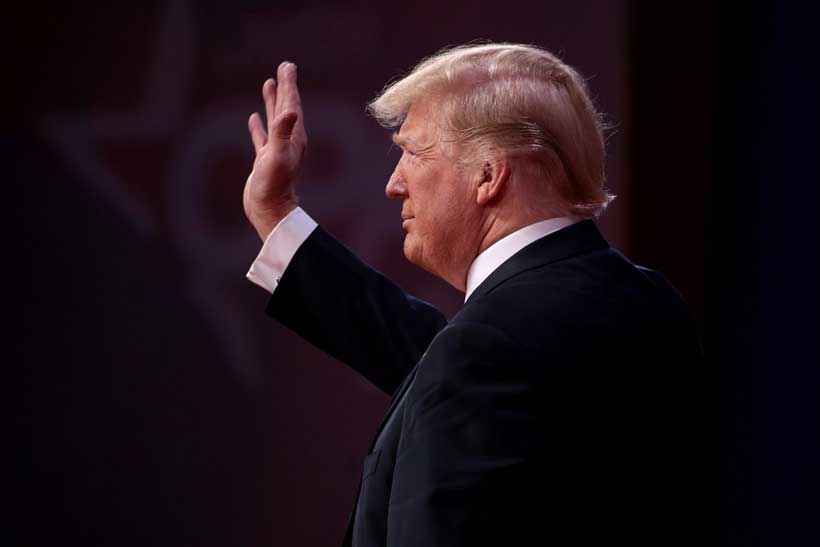 Imagine such a scenario of hybrid warfare: Russia uses speculation on financial markets to collapse the currency of some Western country and as a result acquires a huge amount of money. Russia uses this money to sponsor different public organizations and media that spread Russia's ideology and criticize its opponents. 33 million dollars are invested in an ethnic minority protection group that exacerbates divisions among the public and even causes occasional mass unrest. It then happens that especially severe unrest takes place right before the election where an anti-Russian president has to be dethroned. The unrest is so violent that the army has to be engaged, but the network of Russian-sponsored NGOs and media outlets will call this the "rebirth of fascism" in order to discredit the president.

It is hard to imagine such a scenario, because in Russia's case such methods would be eradicated in their early stages and would elicit a response that would be long remembered. But this scenario has already taken place, but it was not Russia. It was the most humane and generous philanthropist known to world – George Soros, who invested the money he acquired from speculations because of his good heart and nothing else to do, and he doesn't even ask anything in return – at least so we are being told. Or the newest trend is to deny that George Soros has any influence in Latvia, calling it a "conspiracy theory", and this puts an end to any discussion about the topic, despite information about his networks of influence being publicly accessible and quite eloquent.

In the case of America, Soros has invested 33 million dollars in the Black Lives Matter movement, which is the main organizer of these "protests". The same George Soros who believes Trump has to leave the White House because he is against globalism and the ideology of open borders. The same person thanked by numerous NGOs and media outlets for their existence, which is also the reason they uncritically spread his ideas. Every revolution has its sponsors, and the course of these revolutions does not depend on any objective factors, but on the emotions provoked by politicized media and their interpretation of who is the "victim" and who is the "suppressor".

This information reaches those who want to be reached, especially among the generation indoctrinated in the "wisdoms" of the neo-Marxist victim cult – it is a rationalization of crime, because according to neo-Marxist views only "victims" can be moral, whatever they may be doing, while the "suppressors" are always amoral. Therefore, the formula of unrest in America is as follows: money from financial speculation + neo-Marxist ideology + exploiting the divisions of a multi-cultural society.

Every multicultural society is like a powder keg. Ethnic and racial unrests in the US are frequent, and as a rule they always begin with a case of brutality highlighted by the media in order to raise the already existing tensions to a critical point. This happens despite violent crimes being committed every day by different racial combinations, but they are being ignored because they have no use in their particular form at the particular time. Then the looting and killing starts and it affects people who are unfortunate to live in a specific area (mostly inner cities) and most often these are the ethnic minorities themselves. Conflicts erupt not only between blacks and whites, but also blacks and Mexican immigrants, as well as Asians who own small businesses. After the unrest, the economies of these inner cities slump which creates a negative spiral of poverty.

It is clear to anyone who has been following the cruelty of these "protests" that they have nothing to do with the tragic death of George Floyd anymore. Small business owners are the ones suffering the most (and these also include blacks), while those who try to resist being robbed get brutally beaten up. How such idiotism as stealing clothes and cheesecakes serves the memory of George Floyd is unclear – at least to normal people.

But there are plenty of people willing to justify this, because they don't live in the reality of the people who have suffered from the demolition, but they live in a social network bubble where everything is determined by "racism", "capitalism" or other smart keywords. Justifying the unrest goes hand in hand with normalizing the ideas of communism, which is being done by the modern "expertocracy", left-liberal faculties, thinktanks and media. In the US this indoctrination has taken place for more than a half of century and we can see the consequences – it is not just about "different views" but about an attack on civilization, which in Latvia is currently in its initial stage.

Marxism is returning as a farce where leftist activists find honor in serving the interests of financial speculators and support ruining the lives of small business owners and the working class in useless protests. And for this reason Trump will most likely be reelected – just as in 1968 the Americans elected a president of "law and order" Nixon, there will now too be the need for someone able to ensure the safety of peaceful citizens against low-life thugs. And with this I congratulate you!