Afghan Women Socio-economic Status and Gender Equality in Afghanistan
Gender inequality refers to unequal treatment or perceptions of individuals based on their gender. It results from differences in socially determined gender roles and through the biological differences between men and women we discussed in the earlier session. While gender equality is a basic right that does not require economic justification, gender equality is a key factor in contributing to the economic growth of a nation. Because women account for one-half of a country's potential talent base, a nation's social and economic development in the long term depends on whether and how it educates and engages women in the economy.
The Economic and Social Council of the United Nations has defined gender mainstreaming as follows: "Mainstreaming a gender perspective is the process of assessing the implications for women and men of any planned action, including legislation, policies or programs, in any area and at all levels. It is a strategy for making women's as well as men's concerns and experiences an integral dimension of the design, implementation, monitoring and evaluation of the policies and programs in all political, economic and societal spheres so that women and men benefit equally, and inequality is not perpetuated. The ultimate goal is to achieve gender equality."
Gender mainstreaming is a process of assessing the impact for women and men of any planned action, including legislation, policies or programs, in any area and at all levels. It considers women and men's concerns and experiences in the design, implementation, and monitoring and evaluation of policies and programs in all political, economic and social spheres to promote gender equality. Government officials and elected representatives who are involved in policy formulation, project planning, preparation of budgets, program implementation and review are responsible for gender mainstreaming
The government of Afghanistan is committed to promoting women rights as enshrined in the Constitution approved 2004 and in international treaties and conventions, including the Convention on the Elimination of All Forms of Discrimination Against Women (CEDAW) that was signed by Afghanistan in 1980 and acceded in 2003, the Millennium and subsequent Sustainable Development Goals (SDGs), and United Nations (UN) Resolution 1325 on Women, Peace, and Security. The National Action Plan for the Women of Afghanistan (NAPWA) 2007-17 is the Afghan government's plan for implementing its commitments on gender equality and women's empowerment. Specific goals include:
-The elimination of discrimination against women and the development of women's human capital and female leadership.
-NAPWA implementation focuses on sectors that are critical to improve the women's situation: security, legal and human rights, leadership and political participation, economy, work and poverty, health and education.
-To realize the government's gender equality commitments, gender is a cross-cutting in strategic and policy documents such as the ANDS/ANPDF, the NPPs.
Legal and Policy Framework for Gender Equality in Afghanistan
In Afghanistan there have been a number of systematic efforts to mainstream gender into the development process since 2001. The Bonn Agreement of 2001 setting the course for the new Afghanistan nation and government included a commitment to mainstreaming gender issues endorsing the establishment of "a broad-based, gender-sensitive, multiethnic and fully representative government". The Agreement lay the foundation for several institutional developments including the drafting of a new constitution and the establishment of a Ministry of Women's Affairs (MoWA) responsible for mainstreaming gender into the policies and programs of the ministries to ensure that gender equity concerns are addressed. The Afghanistan constitution, ratified on January 4, 2004 promotes gender equality when it states: "Any kind of discrimination and distinction between citizens of Afghanistan shall be forbidden. The citizens of Afghanistan, man and woman, have equal rights and duties before the law." (Article 22) The Afghan National Development Strategy (ANDS) provided the development framework for the nation across the key areas of security, governance, economic and social development.  The ANDS (2008 – 2013) vision for promoting gender equality across government is the "promotion of women's advancement is a shared obligation within government and it is a collective responsibility of all sectors, institutions and individuals to include women or gender concerns in all aspects of government work – from policies, to budgets, programs, projects, services and activities, including recruitment, training, promotion and allocation of benefits and opportunities."
Afghan Government's Policy Role for Socioeconomic Development of Women and Girls in the Society
The government policy can facilitate women's labor force participation including in the government as civil servants. Many governments now institute policies that encourage women to work and make it easier for them to do so. Maternity, paternity and parental leave are closely associated with women's economic participation in many parts of the world. Parental benefits enable mothers, fathers or both to take paid or unpaid time off to care for a child following birth can increase women's participation in the workforce and foster a more equitable division of childrearing. Childcare is an important factor in allowing women to reconcile professional and family obligations because women tend to bear the majority of the caregiving responsibilities in most countries. For example, a well-established daycare system can support women in employment, thereby improving the efficiency of labor markets. Legislation can help to prevent gender-biased discrimination in society and create an enabling environment to support women through, among other policies, obligatory and voluntary quotas in public and private entities, targeted subsidies to female businesses, anti-harassment and affirmative action and supervisory bodies monitoring the implementation of national policies.
Increasing Women's Participation in the Civil Service in Afghanistan
In January 2018, the Independent Administrative Reform and Civil Service Commission (IARCSC)of Afghanistan proposed a new government wide policy on equal employment opportunities for women in government. The new policy entitled "Policy on Increasing Women Participation in Civil Service" is designed to help overcome gender related discrimination in the work place. The implementation of the policy will help to resolve the problem of discrimination and biased employment opportunities.  "A discriminatory approach in employment opportunities particularly towards women violates the principles of effectiveness, ownership of activities and justice. Therefore, it is the responsibility of all to manage the working environment and employment procedures in a manner that helps to remove this fundamental issue in the civil service sector of the country," stated the IARCSC Commissioner regarding the new policy.
"Gender equality is an individual and social responsibility for all of us. These types of policies will ensure that we all change our ideas and change our actions," stated the head of the complaints board of the IARCSC. The increasing women's participation policy proposes a number of actions to improve the processes and procedures for recruiting more women in the civil service, safety in the workplace, security and social security, these proposed actions will create an enabling environment to help recruit and retain more women in the civil service. The overall goal of the draft policy is to increase the role of women in government institutions to 30 percent of the total workforce within the next two years. Currently, women comprise about 22 percent of total employees of government institutions in Afghanistan.
Women and the Afghanistan Carpet Industry
Carpet weaving is an important part of Afghanistan's history and culture and is known throughout the world for its quality. It is easy to set up a loom within the home and materials for carpet weaving are inexpensive and easy to obtain. Because of this, many Afghan women develop the skill and are able to generate income for their family without having to leave the home and children.
However, the lack of large-scale resources to cut, wash, and finish these carpets has prevented Afghanistan from fully capitalizing on one of its most valuable exportable commodities. Because there have been inadequate efforts from the government to create an enabling environment for carpet producers to do business, and a lack of investment in building the capacity of women who are involved in carpet weaving in business and marketing, much of Afghanistan's carpets are exported for finishing and final sale. Pakistan has particularly benefited, where the government has invested and given tax credits for carpet production.
Due to the lack of investment in a predominantly female handicraft industry in Afghanistan, Afghans lose the full profit of their hard work and craftsmanship, and the country loses valuable economic resources in potential taxes and revenue generation, carpet sales to expand the national economy, and development of a sustainable domestic industry from which both men and women can benefit.
Afghan Women in Security Sectors
A recent report on gender responsive budgeting in fragile and conflict-affected states noted the risk that in post-conflict countries the attention to gender equality is usually focused on the social services with less gender-specific funding for sectors important for state- and peace-building like the security sector and economic recovery. This is important to consider in Afghanistan.
In Afghanistan, the security sector (mainly Ministry of Defense, Ministry of Interior, National Directorate of Security) represents more than 40% of the national budget.  The security sector development budget is fully funded by the international community.  The Tashkeel of the security sector is about half a million employees.  To date there has been some progress towards increasing women's participation in the security sector including:
Ministry of Defense: Of 195,000 Afghan National Army representatives, 14,007 are women which is less than 1% of the total. In 2016, 400 women new recruits were studying in the National Military Academy. The Ministry of Defense is planning to increase the number of women in the Army by 5,000. A number of women within ANA have been given the opportunity to pursue higher education in universities. A number of women have also had the opportunity to use scholarships to pursue their higher education outside the country.
Ministry of Interior: Of a total 150,000 Afghan National Police, 3,269 are women (2,937 police and 389 civilian) currently working within the Ministry of Interior. 8,210 police women associations have been established within the ANP across the country with policewomen meeting regularly and discussing their challenges and finding solutions. The recruitment processes for policewomen have been good resulting in an increased number of women in ANP. There have been some technical capacity building efforts inside and outside country for police women. There have been some improvements in providing facilities such as women toilets, women changing rooms. In some provinces, the presence of women in the police headquarters has increased citizen's trust in the police force particularly among women. Women contact policewomen regularly and seek their support. In some provinces, policewomen have been successful in identifying and arresting insurgents wearing women clothing and identifying security threats, smugglers of narcotics and guns as well as those engaged with robbery and abduction of citizens.
National Directorate of Security: 700 women are currently working with the National Directorate of Security across Afghanistan. Capacity building initiatives have been conducted such as courses on improving English language, driving skills and first aid skills for women. Some women have been promoted.
Despite the progress to date, challenges remain in an effort to empower women and increase their participation in the security sector. These challenges include: 1) weak recruitment campaigns and a prevailing attitude within ANSF that women lack capacity to do specific roles; 2) Due to discrimination in a male dominated sector, there has been little efforts to put forth plans for promoting women and assigning them to more leadership roles; 3) Women often have not received weapons and equipment despite being trained to use them and often have not received uniforms; 4) Women still lack access to changing rooms and ladies toilets and child care services in police districts; 5)  Women in ANSF still face literacy, technical and capacity deficiencies.  While there have been some short-term training initiatives, the sector has not developed a long-term sustainable plan for training and capacity building of women in the security sector.
Afghan National Police: Although the tashkeel of the Afghan National Police (ANP) reserves jobs for female civil servants and police officers, women fill fewer than half these jobs. Many provincial chiefs of police are reluctant to accept female recruits. There is very little pressure on police chiefs to recruit more women, and the Ministry of the Interior, which oversees the ANP, to initiate reforms. Negative atti­tudes and practices persist after women have been recruited. Policewomen often lack basic items such as uniforms, which male colleagues receive. Many women find themselves performing menial tasks (such as making tea) and receive limited or no training opportunities to develop their careers, leaving intelligent and ambitious policewomen unmoti­vated and unfulfilled. Adequate measures to facilitate equal access, control and equal results of men and women entering the police force need to be implemented.
Recommendations
As a socioeconomic researcher, I am inclined to articulate that gender inequality is rooted in the cultural norms and values of Afghan society. So as to fight and challenge these rigid and male dominated cultural norms, the government of Afghanistan, and very particularly the educational sectors of Afghanistan should begin fighting with gender inequality from schools. Because schools are the main places where children learn cultural norms and embody them when they enter society later as civil servants and officers. Having said that I have the following suggestions for the Afghan government and responsible entities for addressing the issue of gender inequality:
First, introduce a new compulsory subject: Gender Education—aimed at developing a social and political understanding of gender in as part of the official school curriculum for both boys and girls, at the post-primary level in all state and central education boards. Explicit conversations and critical dialogues on gender bias and power should officially become part of the student experience. Defining Gender Education as a standalone curricular subject will give it legitimacy and create a stronger impetus for incorporating gender in the classroom. This will also necessitate the development of the requisite curricular and teacher materials, which the curriculum and teacher training department of Ministry of Education should create in collaboration with NGOs like the USAID Promote: Women in Government Project and other relevant governmental and non-governmental organizations.
Second, incorporate gender education compulsorily, in pre- and in-service teacher training and teacher education programs. Teachers are potentially powerful agents of social change, provided they can perceive themselves as such. Training in effective communication of gender-related issues with the community should also be included in pre-service training. All of the above implies intensive in-service training of teachers and educators, along with the development of teacher training materials and curriculum, which should be created by the Ministry of Education in collaboration with NGOs.
Together these commitments form a robust policy mandate that supports the integration of gender equality and empowerment programming in the post–primary education in schools across Afghanistan. At every social and political platform, there is a call to change deeply entrenched patriarchal 'mindsets.' School education is a good place to facilitate mindset change in a whole generation of boys and girls. To do this, it is time we made our curriculum truly progressive by including lessons in gender equality.
Secularism in India: Disparity in theory and practice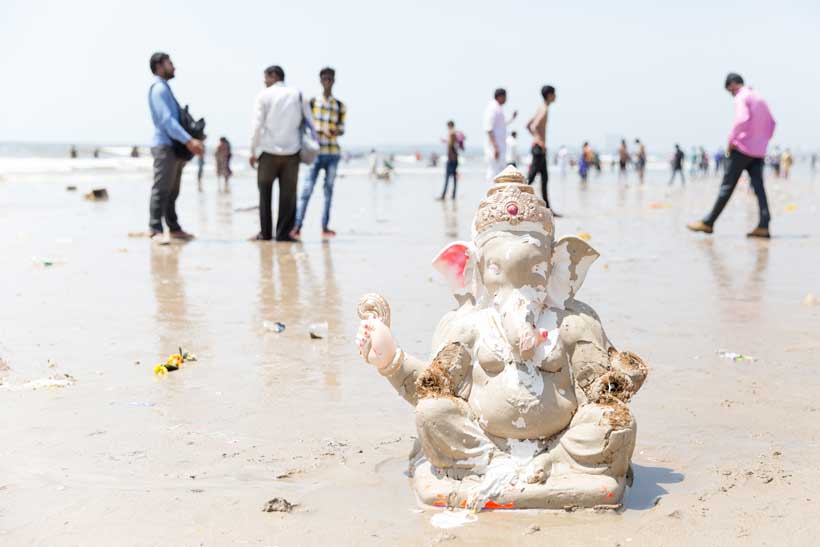 Authors: Areeja Syed and Kinza Shaheen*
Secularism is adopted by most of the contemporary states. The three intrinsic principles of secularism are freedom of belief, that every person living in that particular state has his own belief system and he can believe and worship any God, second is the institutional separation and third is the 'no discrimination' on the basis of religion. The largest democracy of the world, India claims to be a secular state. There were various reasons to declare a state as a secular, in which one was domestic reasons and other was global. If we talk about the internal reason, we know that most of the people in India follow the religion of Hinduism, but apart from Hinduism there are many religions such as the Islam, Sikhism and Buddhism etc. The state of India declares itself as a secular to get the support of the heterogeneous population. As far as the global reason is concerned, India proclaims itself as a secular state to portray a positive image in the world.
Secular means equality, so in western states it depicts a positive image that these particular states have equality for every individual. For that reason, India following the notion of the western states declared itself as a secular state. However, the record of India in religious bigotry is quite disappointing. Minorities are not enjoying equal rights as enjoyed by the Hindus in India. It is adopting the policies of 'Hindutva' which shows the dominance of Hindus in every walk of life. On one hand it portrays a secular image to the world and on the other hand minorities like Muslims are beaten and even killed to eat the beef. Beef is one of the favourite hilal meals of Muslims. Moreover, most of the Muslims have businesses that are directly and indirectly related to the livestock. They slaughter the cows and make a living. Ironically, Muslims are being beaten by the Hindus either on the slaughter of cow and eating of beef. A lot of beef shops had been burned by the radical Hindus. They generate limitations on the Muslims to slaughter cows. How India could claims to be a secular state if a minority individual could not practice his own religion. The Indian media also added fuel to the fire by just giving biased and one sided stories in favour of extremist Hindus.
The ruling government of BJP is also silent over that biasness for the cause that there is Hindu majority in India and if they do anything to protect the rights of minorities, it will make Hindu fanatics discontented and they will lose their vote banks, they think rational too in terms of political gains. Francis Schaeffer says that just showcasing secularism is a more dangerous than the clear-cut discrimination. There are exceptionally stumpy numbers of political representations of Muslims in the politics.
Question arises that being the 2nd highest population of India, why much Muslims are not representing the Indian government? Kashmir is one of the major examples of human rights violation. Each day Muslims have been targeted by the radical Hindus. Indian military is killing the Kashmiri youth on daily basis. Most of the time, Kashmiris have to live under the curfew. However, curfew is the element of a dictator and an authoritative regime. The democratic and secular states view curfew as a violation of human rights. Since 1947, India remained unsuccessful to establish it writ over the Jammu & Kashmir. And so, India is adopting barbaric tactics to get hold of Jammu &Kashmir. Indian forces are making use of Pallet guns against the civilians. Incidents of braid chopping and rape of Muslim girls by the extremist Hindus and Indian forces are rising up. But the world has closed its eyes over the human rights violation in Jammu & Kashmir because India is emerging as an economic giant in the international forum. The International community is quiet interested in India due to its growing economy, its geopolitical location and a number of other elements. That is why; states are silent over the atrocities of India in Jammu & Kashmir.
The human rights violation in Kashmir gives an incentive to the freedom fighters to take up weapons to defend their rights. One can analyze this from two dissimilar perceptions. One is the discriminative behaviour of the state with that individual (who became freedom fighter later) which compel him to be a freedom fighter and fight for himself and his family, and second refers to the historical background of that individual, from how much sufferings he sees in his childhood on him n his family, that psychologically disturbed him and he had that thinking from his childhood that he will take the revenge when he grew up. In both of situations, India is solely accountable and responsible for creating Freedom Fighters in the Region.
Dissatisfied with the curfew and killing India is taking the territory of Jammu and Kashmir under the legal pretext to maintain its image as a democratic and secular state. On August 5, the President of India Ram Nath Kovind issued a presidential order to make applicable the provision of the constitution in the Jammu & Kashmir. The presidential order was approved by the parliament in a resolution. On August 6, 2019 the president nullify the article 370 of the Indian constitution that provides special status to the Jammu& Kashmir territory. With the nullification of the article 370, non-Kashmiris will be allowed to purchase land in the disputed territory which is likely to change the demographic of the Jammu Kashmir. India is targeting the minorities through such kinds of tactics to serve the interests of the Hindus. Democracy and Secularism gives equal rights to the citizens without creating discrimination on the basis of religion, colour and creed. If India continued the policies of persecution against the minorities than it will create further security problems for it. More and more people will take up weapons against the state when they see that state is backing the atrocities. It will lead India at the brink of collapse. If India treat everyone equally then it will also diminish the anger of freedom fighter and there will be no reason for unequally treated people to struggle against government. Hence Indian government need to look into this state of affairs in a quiet serious method or else in the Indian government will be responsible for the disputes and which will deteriorate their international image too.
*Kinza Shaheenhas done M.phil in International Relations from Comsats University Islamabad.
Chandrayaan-2 was really a failure, but for whom?
Before leaving Pakistan I had written an article "India's Space Diplomacy in 2017: Where Pakistan Is Standing?" published in Weekly Technology Times. In that article I highlighted the fundamental shift in how nations manage their international relations beyond the classic diplomacy and the attitude of Indian government/ISRO for technological capabilities in outer space as an effective tool of foreign policy. Additionally, I also compared the SUPARCO (subcontinent's oldest space agency) with ISRO in term of satellite launching and producing technology and how the focus of SUPARCO became countering India, rather than explore and investigation, research and development. That attempt was not only to draw attention towards the use of space dexterity to expand diplomatic influence to achieve Pakistan Space Vision 2040, but also soft power projection. Surprisingly, I received mixed comments from fellows and readers in the context of "patriotism".
The core motive to pen-down this article is to highlight the quote of Prof. Dr. Abdus Salam "Scientific thought and its creation is the common and shared heritage of mankind". Let's have a look on Chandrayaan-2 – Chandrayaan-2 was an Indian lunar mission that was supposed to go where no country has ever gone before (the Moon's South Polar Region). According to ISRO official credentials, "this mission will help us gain a better understanding of the origin and evolution of the Moon by conducting detailed topographical studies, comprehensive mineralogical analyses, and host of other experiments on the lunar surface. While there, we will also explore discoveries made by Chandrayaan-1, such as the presence of water molecules on the Moon and new rock types with unique chemical composition. Through this mission, we aim to: (1) expand India's foot print in space; (2) inspire a future generation of scientists, engineers, and explorers; (3) surpass international aspirations".
Launched on 22 July 2019 from Satish Dhawan Space Center on Sriharikota Island on an ISRO Geosynchronous Satellite Launch Vehicle (GSLV) Mark III. The lander-orbiter pair went into an initial elliptical, earth parking orbit, followed by a translunar injection on 14th August. The pair entered lunar polar orbit on 20th August. Subsequently, the lander and orbiter separated on the 2nd September. The orbiter evolved into a circular polar orbit and the Vikram lander maneuvered into orbit with a plan to land on the surface in the high latitude areas near the South Pole. On 7th September contact was lost during the descent at an altitude of approximately 2 KM. The ISRO officials said that the spacecraft stopped communicating with Earth when it was within 1.3 miles of the lunar surface. Though contact with the Vikram lander was lost, the orbiter going around the moon and will carry out experiments over the next year.
On the eve of 7th September, several scientist, technologist and general public were eagerly waiting for the Vikram lander to land on the Moon's South Polar Region. Even though, the communication between the orbiter and lander was lost, ISRO, Indian scientists and engineers received appreciation and support for their efforts around the globe. Gauhar Raza, an Indian scientist, Urdu poet and social activist said, "The objective of the Chandrayaan-2 will be solved by Chandrayaan-3. A lot of lessons has been learnt this time and we will definitely master the technology of the lander in the coming future".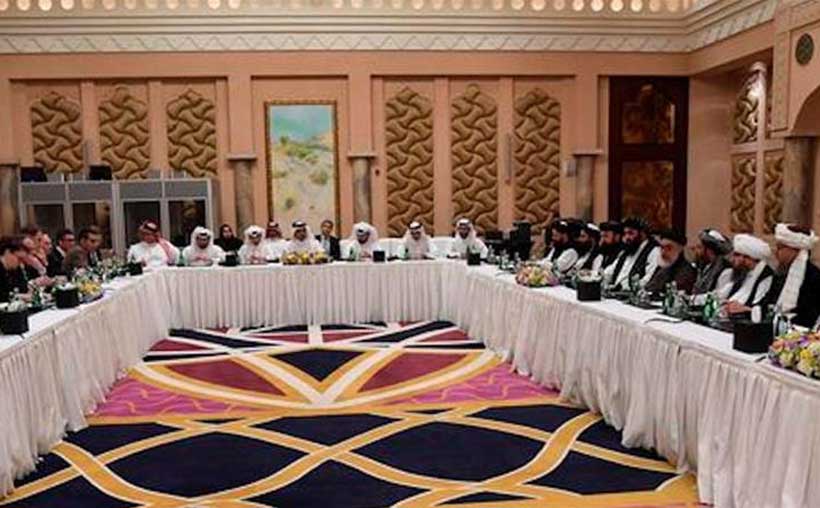 Unfortunate! Very Unfortunate! Afghan Peace Process suffered a set-back. Trump-Administration has announced a halt to a peace deal and canceled all engagements with the Taliban. Although the draft of the peace-agreement was finalized and was almost going to be signed very soon. The peace talks were initiated by the Trump-Administration and wanted to reach the deal before launching his campaign for Presidential Elections to be held next year. President Trump's eagerness for the peace deal was very much obvious as it will have an impact on his elections.
As a peace deal, the Afghan Taliban will provide protection to the Stroop's withdrawal and facilitate a safe and honorable exit. In return, the Taliban will get American political and diplomatic support to form a Government. The whole world was happy with the expected deal, as it will ensure a peaceful and stable Afghanistan. Some of the nations were keeping eyes on the reconstruction of war-torn Afghan as a big business opportunity and others were happy as stable Afghanistan may facilitate trade routes among the neighboring countries and generate new avenues of economic activities. The whole region was dreaming about prosperity and peace.
Roots of cancelation of the peace process go back to many aspects. First of all, it was President Trump's personal initiative, aimed to gain scores for Elections, however, military leadership was not on board completely. There were many different voices on this issue within the US-Administration. Even, Special representative ZalmayKhalilzad and Secretary of state Pompeo were not on the same page.
On the domestic front inside Afghanistan, there were also some issues such as the current Government of Ashraf Ghani and previous Hamid Karzai were not sincere for peace talks with the Taliban, as they see no future for themselves in the Taliban Led future government in Afghanistan. Northern Alliance was also not accepting Taliban supremacy and was resisting Peace Talks.
There were also few international players too against the peace in Afghanistan. Israel and India were exploiting instability in Afghan in their favor and were afraid, once there is a peace and stability in Afghanistan, they may not be able to exploit Afghan Territory against any mischievous purpose.
I believe cancelation of the peace process is a temporary phase only, it is just reaction or over-reaction to the bombing which killed American soldier recently. Once, the US-Administration will think rationally, they might compare, the trillion-dollar spent in Afghanistan and sacrificed precious lives in 18 years long war in Afghanistan, versus the net gains on the ground, will change their minds. I think a small price for peace, which saves huge money and big disasters, is worth consideration. I hope, a new comprehensive initiative may be launched soon, which should incorporate all factors offering resistance to Afghan peace. The way forward is only reconciliation and peace. War was not a solution and will be not a solution in the future.
Afghanistan was not conquered by the British, when the British Empire was at peak of its powers and has colonialized almost half of the world "Sun never sets in British Empire". Former USSR, could not sustain its occupation in the 1980s and finally have to withdraw its troops. The US after fighting 18 years, using all lethal weapons, latest technologies, best-trained troops and all possible resources from its allies too. Spending trillion dollars, sacrificing precious lives and still could not gain any obvious victory on the ground. It was the Taliban, who controls major part of Afghanistan. The actual pillar of the power in Afghanistan was the Taliban. The puppet government of President Ashraf Ghani or Hamid Karzai were having no say inside Afghanistan and were irrelevant.
There is an international consensus for peace in Afghanistan, the regional powers were extending full support to Peace in Afghanistan, It is the right time to achieve Peace in Afghanistan, If missed this opportunity, may harm Afghanistan, and the region as well as other stakeholders too.
I believe, it is time to think wisely and move smartly, the way forward is negotiation, diplomacy and political solution only. A stable and peaceful Afghanistan is in every body's interest. Reaction or over-reaction may serve the objectives for enemies of Peace and enemies of Afghanistan only.