Afghan Women Socio-economic Status and Gender Equality in Afghanistan
Gender inequality refers to unequal treatment or perceptions of individuals based on their gender. It results from differences in socially determined gender roles and through the biological differences between men and women we discussed in the earlier session. While gender equality is a basic right that does not require economic justification, gender equality is a key factor in contributing to the economic growth of a nation. Because women account for one-half of a country's potential talent base, a nation's social and economic development in the long term depends on whether and how it educates and engages women in the economy.
The Economic and Social Council of the United Nations has defined gender mainstreaming as follows: "Mainstreaming a gender perspective is the process of assessing the implications for women and men of any planned action, including legislation, policies or programs, in any area and at all levels. It is a strategy for making women's as well as men's concerns and experiences an integral dimension of the design, implementation, monitoring and evaluation of the policies and programs in all political, economic and societal spheres so that women and men benefit equally, and inequality is not perpetuated. The ultimate goal is to achieve gender equality."
Gender mainstreaming is a process of assessing the impact for women and men of any planned action, including legislation, policies or programs, in any area and at all levels. It considers women and men's concerns and experiences in the design, implementation, and monitoring and evaluation of policies and programs in all political, economic and social spheres to promote gender equality. Government officials and elected representatives who are involved in policy formulation, project planning, preparation of budgets, program implementation and review are responsible for gender mainstreaming
The government of Afghanistan is committed to promoting women rights as enshrined in the Constitution approved 2004 and in international treaties and conventions, including the Convention on the Elimination of All Forms of Discrimination Against Women (CEDAW) that was signed by Afghanistan in 1980 and acceded in 2003, the Millennium and subsequent Sustainable Development Goals (SDGs), and United Nations (UN) Resolution 1325 on Women, Peace, and Security. The National Action Plan for the Women of Afghanistan (NAPWA) 2007-17 is the Afghan government's plan for implementing its commitments on gender equality and women's empowerment. Specific goals include:
-The elimination of discrimination against women and the development of women's human capital and female leadership.
-NAPWA implementation focuses on sectors that are critical to improve the women's situation: security, legal and human rights, leadership and political participation, economy, work and poverty, health and education.
-To realize the government's gender equality commitments, gender is a cross-cutting in strategic and policy documents such as the ANDS/ANPDF, the NPPs.
Legal and Policy Framework for Gender Equality in Afghanistan
In Afghanistan there have been a number of systematic efforts to mainstream gender into the development process since 2001. The Bonn Agreement of 2001 setting the course for the new Afghanistan nation and government included a commitment to mainstreaming gender issues endorsing the establishment of "a broad-based, gender-sensitive, multiethnic and fully representative government". The Agreement lay the foundation for several institutional developments including the drafting of a new constitution and the establishment of a Ministry of Women's Affairs (MoWA) responsible for mainstreaming gender into the policies and programs of the ministries to ensure that gender equity concerns are addressed. The Afghanistan constitution, ratified on January 4, 2004 promotes gender equality when it states: "Any kind of discrimination and distinction between citizens of Afghanistan shall be forbidden. The citizens of Afghanistan, man and woman, have equal rights and duties before the law." (Article 22) The Afghan National Development Strategy (ANDS) provided the development framework for the nation across the key areas of security, governance, economic and social development.  The ANDS (2008 – 2013) vision for promoting gender equality across government is the "promotion of women's advancement is a shared obligation within government and it is a collective responsibility of all sectors, institutions and individuals to include women or gender concerns in all aspects of government work – from policies, to budgets, programs, projects, services and activities, including recruitment, training, promotion and allocation of benefits and opportunities."
Afghan Government's Policy Role for Socioeconomic Development of Women and Girls in the Society
The government policy can facilitate women's labor force participation including in the government as civil servants. Many governments now institute policies that encourage women to work and make it easier for them to do so. Maternity, paternity and parental leave are closely associated with women's economic participation in many parts of the world. Parental benefits enable mothers, fathers or both to take paid or unpaid time off to care for a child following birth can increase women's participation in the workforce and foster a more equitable division of childrearing. Childcare is an important factor in allowing women to reconcile professional and family obligations because women tend to bear the majority of the caregiving responsibilities in most countries. For example, a well-established daycare system can support women in employment, thereby improving the efficiency of labor markets. Legislation can help to prevent gender-biased discrimination in society and create an enabling environment to support women through, among other policies, obligatory and voluntary quotas in public and private entities, targeted subsidies to female businesses, anti-harassment and affirmative action and supervisory bodies monitoring the implementation of national policies.
Increasing Women's Participation in the Civil Service in Afghanistan
In January 2018, the Independent Administrative Reform and Civil Service Commission (IARCSC)of Afghanistan proposed a new government wide policy on equal employment opportunities for women in government. The new policy entitled "Policy on Increasing Women Participation in Civil Service" is designed to help overcome gender related discrimination in the work place. The implementation of the policy will help to resolve the problem of discrimination and biased employment opportunities.  "A discriminatory approach in employment opportunities particularly towards women violates the principles of effectiveness, ownership of activities and justice. Therefore, it is the responsibility of all to manage the working environment and employment procedures in a manner that helps to remove this fundamental issue in the civil service sector of the country," stated the IARCSC Commissioner regarding the new policy.
"Gender equality is an individual and social responsibility for all of us. These types of policies will ensure that we all change our ideas and change our actions," stated the head of the complaints board of the IARCSC. The increasing women's participation policy proposes a number of actions to improve the processes and procedures for recruiting more women in the civil service, safety in the workplace, security and social security, these proposed actions will create an enabling environment to help recruit and retain more women in the civil service. The overall goal of the draft policy is to increase the role of women in government institutions to 30 percent of the total workforce within the next two years. Currently, women comprise about 22 percent of total employees of government institutions in Afghanistan.
Women and the Afghanistan Carpet Industry
Carpet weaving is an important part of Afghanistan's history and culture and is known throughout the world for its quality. It is easy to set up a loom within the home and materials for carpet weaving are inexpensive and easy to obtain. Because of this, many Afghan women develop the skill and are able to generate income for their family without having to leave the home and children.
However, the lack of large-scale resources to cut, wash, and finish these carpets has prevented Afghanistan from fully capitalizing on one of its most valuable exportable commodities. Because there have been inadequate efforts from the government to create an enabling environment for carpet producers to do business, and a lack of investment in building the capacity of women who are involved in carpet weaving in business and marketing, much of Afghanistan's carpets are exported for finishing and final sale. Pakistan has particularly benefited, where the government has invested and given tax credits for carpet production.
Due to the lack of investment in a predominantly female handicraft industry in Afghanistan, Afghans lose the full profit of their hard work and craftsmanship, and the country loses valuable economic resources in potential taxes and revenue generation, carpet sales to expand the national economy, and development of a sustainable domestic industry from which both men and women can benefit.
Afghan Women in Security Sectors
A recent report on gender responsive budgeting in fragile and conflict-affected states noted the risk that in post-conflict countries the attention to gender equality is usually focused on the social services with less gender-specific funding for sectors important for state- and peace-building like the security sector and economic recovery. This is important to consider in Afghanistan.
In Afghanistan, the security sector (mainly Ministry of Defense, Ministry of Interior, National Directorate of Security) represents more than 40% of the national budget.  The security sector development budget is fully funded by the international community.  The Tashkeel of the security sector is about half a million employees.  To date there has been some progress towards increasing women's participation in the security sector including:
Ministry of Defense: Of 195,000 Afghan National Army representatives, 14,007 are women which is less than 1% of the total. In 2016, 400 women new recruits were studying in the National Military Academy. The Ministry of Defense is planning to increase the number of women in the Army by 5,000. A number of women within ANA have been given the opportunity to pursue higher education in universities. A number of women have also had the opportunity to use scholarships to pursue their higher education outside the country.
Ministry of Interior: Of a total 150,000 Afghan National Police, 3,269 are women (2,937 police and 389 civilian) currently working within the Ministry of Interior. 8,210 police women associations have been established within the ANP across the country with policewomen meeting regularly and discussing their challenges and finding solutions. The recruitment processes for policewomen have been good resulting in an increased number of women in ANP. There have been some technical capacity building efforts inside and outside country for police women. There have been some improvements in providing facilities such as women toilets, women changing rooms. In some provinces, the presence of women in the police headquarters has increased citizen's trust in the police force particularly among women. Women contact policewomen regularly and seek their support. In some provinces, policewomen have been successful in identifying and arresting insurgents wearing women clothing and identifying security threats, smugglers of narcotics and guns as well as those engaged with robbery and abduction of citizens.
National Directorate of Security: 700 women are currently working with the National Directorate of Security across Afghanistan. Capacity building initiatives have been conducted such as courses on improving English language, driving skills and first aid skills for women. Some women have been promoted.
Despite the progress to date, challenges remain in an effort to empower women and increase their participation in the security sector. These challenges include: 1) weak recruitment campaigns and a prevailing attitude within ANSF that women lack capacity to do specific roles; 2) Due to discrimination in a male dominated sector, there has been little efforts to put forth plans for promoting women and assigning them to more leadership roles; 3) Women often have not received weapons and equipment despite being trained to use them and often have not received uniforms; 4) Women still lack access to changing rooms and ladies toilets and child care services in police districts; 5)  Women in ANSF still face literacy, technical and capacity deficiencies.  While there have been some short-term training initiatives, the sector has not developed a long-term sustainable plan for training and capacity building of women in the security sector.
Afghan National Police: Although the tashkeel of the Afghan National Police (ANP) reserves jobs for female civil servants and police officers, women fill fewer than half these jobs. Many provincial chiefs of police are reluctant to accept female recruits. There is very little pressure on police chiefs to recruit more women, and the Ministry of the Interior, which oversees the ANP, to initiate reforms. Negative atti­tudes and practices persist after women have been recruited. Policewomen often lack basic items such as uniforms, which male colleagues receive. Many women find themselves performing menial tasks (such as making tea) and receive limited or no training opportunities to develop their careers, leaving intelligent and ambitious policewomen unmoti­vated and unfulfilled. Adequate measures to facilitate equal access, control and equal results of men and women entering the police force need to be implemented.
Recommendations
As a socioeconomic researcher, I am inclined to articulate that gender inequality is rooted in the cultural norms and values of Afghan society. So as to fight and challenge these rigid and male dominated cultural norms, the government of Afghanistan, and very particularly the educational sectors of Afghanistan should begin fighting with gender inequality from schools. Because schools are the main places where children learn cultural norms and embody them when they enter society later as civil servants and officers. Having said that I have the following suggestions for the Afghan government and responsible entities for addressing the issue of gender inequality:
First, introduce a new compulsory subject: Gender Education—aimed at developing a social and political understanding of gender in as part of the official school curriculum for both boys and girls, at the post-primary level in all state and central education boards. Explicit conversations and critical dialogues on gender bias and power should officially become part of the student experience. Defining Gender Education as a standalone curricular subject will give it legitimacy and create a stronger impetus for incorporating gender in the classroom. This will also necessitate the development of the requisite curricular and teacher materials, which the curriculum and teacher training department of Ministry of Education should create in collaboration with NGOs like the USAID Promote: Women in Government Project and other relevant governmental and non-governmental organizations.
Second, incorporate gender education compulsorily, in pre- and in-service teacher training and teacher education programs. Teachers are potentially powerful agents of social change, provided they can perceive themselves as such. Training in effective communication of gender-related issues with the community should also be included in pre-service training. All of the above implies intensive in-service training of teachers and educators, along with the development of teacher training materials and curriculum, which should be created by the Ministry of Education in collaboration with NGOs.
Together these commitments form a robust policy mandate that supports the integration of gender equality and empowerment programming in the post–primary education in schools across Afghanistan. At every social and political platform, there is a call to change deeply entrenched patriarchal 'mindsets.' School education is a good place to facilitate mindset change in a whole generation of boys and girls. To do this, it is time we made our curriculum truly progressive by including lessons in gender equality.
The Tug-of-War of Regionalism in South Asia
The South Asian area, encompassing countries such as Pakistan, India, Sri Lanka, Bangladesh, Nepal, Bhutan, and the Maldives, exhibits a significant degree of variety, accompanied by a multitude of intricate factors. The establishment of SAARC (South Asian Association for Regional Cooperation) in 1985 was a sincere endeavor to cultivate regionalism within the subcontinent. Notwithstanding its conceptual merit, the South Asian Association for Regional Cooperation (SAARC) has seen limited success in realizing its goals, principally due to the persistent tensions between its prominent constituents, India and Pakistan. The absence of coherent political intent has adversely affected regionalism in South Asia.
From an economic standpoint, it can be observed that South Asia is now experiencing rapid growth, positioning it as one of the most swiftly developing areas globally. India, characterized by its burgeoning middle class and notable technical progress, assumes a prominent role in the global arena. Nevertheless, smaller economies such as Bangladesh and Sri Lanka have comparable growth rates. The Belt and Road Initiative (BRI) implemented by China has developed as a notable economic entity in the area, giving rise to both prospects and concerns. The issue of significant debt obligations linked to Chinese investment has raised apprehension.
The political structures in South Asia exhibit significant variations. India, being the greatest democracy globally, stands in contrast to its neighboring nations, such as Sri Lanka and Bangladesh, which have had instances of military coups and civil turmoil throughout their history. In contrast, Bhutan continues to function as a monarchy, employing a distinctive methodology for pursuing progress, which is evaluated by means of Gross National Happiness as opposed to Gross Domestic Product. The presence of a wide range of political systems presents significant obstacles to the process of regional integration. The growing engagement of China in South Asia has prompted a reconfiguration of geopolitical interests. Nations such as Nepal, Sri Lanka, and the Maldives are progressively turning their attention to China in search of economic opportunities and military collaborations, thereby introducing complexities to the regional dynamics. Moreover, the United States' strategic shift towards Asia highlights the growing significance of this area within the context of global geopolitics. Given the competing interests of these more influential nations, the smaller nations within the area frequently encounter themselves ensnared in a precarious position.
The South Asian area has a diverse array of religions and ethnicities, contributing to the intricate nature of interregional dynamics. The socio-political ramifications of the Hindu-Muslim split, Buddhist communities, and Sikh populations, among other groups, are noteworthy. The adverse impact of the ethnic strife in Sri Lanka and the religious difference between India and Pakistan on the promotion of regionalism is evident.
Border issues, such as the ongoing Kashmir war between the neighboring nations of India and Pakistan, pose substantial obstacles to the establishment of regional cooperation. Moreover, the matter of terrorism, sometimes endorsed by states or at the very least allowed by certain nations, presents a security concern that complicates the prospect of enhanced collaboration. The subject of climate change is gaining prominence as a matter of great importance that South Asian nations cannot afford to overlook. The geographical area under consideration encompasses many climatic hotspots, notably the Himalayas and the Sundarbans, which are progressively vulnerable to the impacts of climate change, such as the retreat of glaciers and the escalation of sea levels. The presence of environmental concerns has the potential to intensify pre-existing social and political conflicts. Water shortage has the potential to exacerbate disputes between governments that have shared river systems. As the South Asian area increasingly assimilates into the global digital world, it is imperative for the region to confront and address the challenges pertaining to cybersecurity. This encompasses a wide range of issues, spanning from safeguarding data privacy to addressing the challenges posed by online radicalization and cyber warfare. The significance of the socio-political components of these difficulties cannot be overstated, as the progress in technology has the potential to either facilitate regional collaboration or exacerbate rivalry and conflict.
The subject of gender equality in South Asia is undergoing significant socio-political transformations. The involvement of women in politics, business, and social action is seeing a notable upward trend, potentially yielding significant consequences for the growth and cooperation of the area. Nevertheless, persistent challenges such as cultural barriers, institutional inequalities, and gender-based violence remain significant obstacles.
The significant impact of media on creating public perception and subsequently affecting socio-political dynamics cannot be emphasized enough. Within the context of South Asia, the media frequently assumes a dual function, wherein it may serve as a conduit for promoting comprehension and collaboration or, alternatively, as a mechanism for disseminating propaganda that exacerbates societal divisions. The aforementioned phenomenon is clearly observable in the manner in which media outlets across different nations depict their neighboring countries, hence exerting a substantial influence on the potential for regional collaboration.
In light of evolving global dynamics, governments in South Asia are actively forging alliances that extend beyond their conventional allies. The interplay between India's burgeoning ties with the United States, Pakistan's alignment with China, and Sri Lanka's approach to Russia has significant implications for regional politics. The task of managing these collaborations while sustaining regional stability is a multifaceted endeavor that necessitates careful equilibrium on the part of each country involved.
The socio-political dynamics of South Asia are multi-faceted, influenced by a rich tapestry of historical events, cultural diversities, and geopolitical factors. While traditional challenges like territorial disputes and political polarization continue to hinder regionalism, new dimensions such as climate change, cybersecurity, and gender equality are adding layers of complexity. However, despite these challenges, there remains an untapped potential for collaboration and growth. As South Asia evolves, understanding these intricate dynamics will be key to unlocking the region's full potential.
Pakistan's Role in the United Nations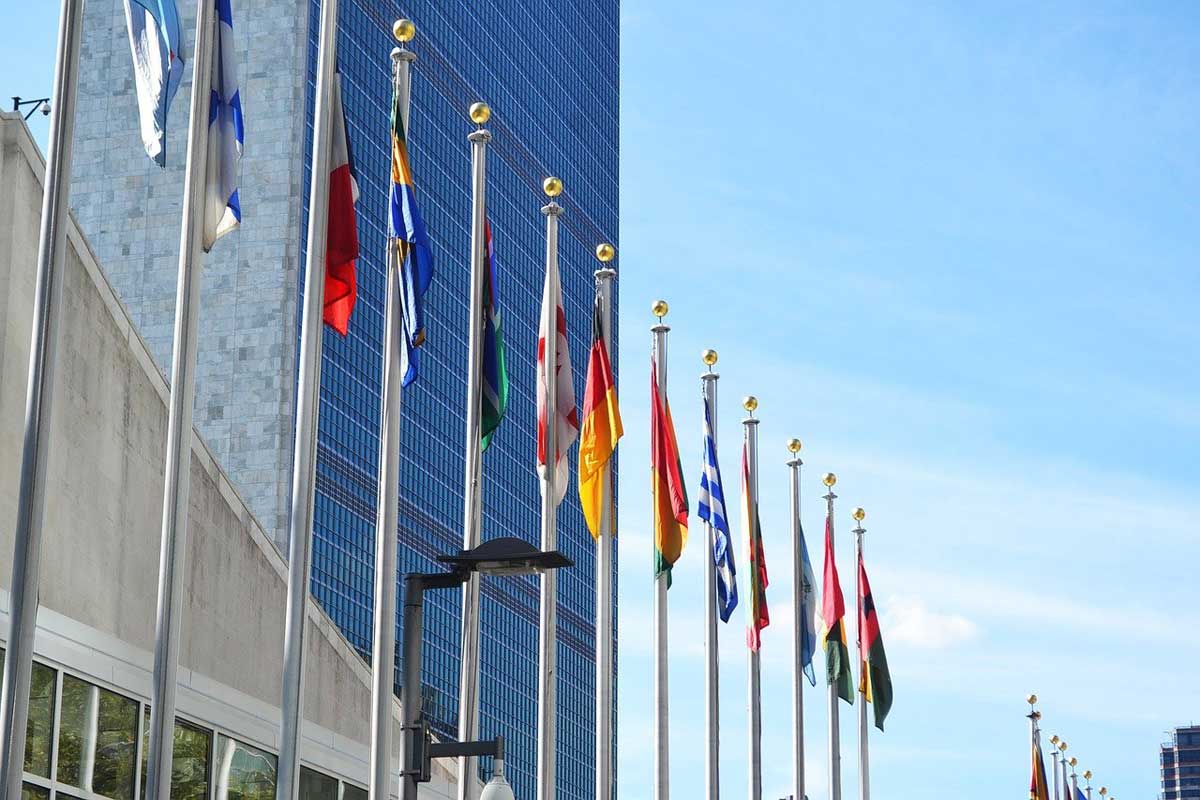 Pakistan, since its inception in 1947, has played a pivotal role in the United Nations (UN), contributing significantly to global efforts in promoting peace, security, stability, and development. With a commitment to multilateral diplomacy and a history of active participation in various UN initiatives, Pakistan has emerged as a responsible and reliable member of the international community. Pakistan has played very important role in the United Nations and its contributions to global peace, security, stability, and development are always acknowledged.
Peacekeeping Missions
One of the most visible and significant contributions of Pakistan to the UN is its involvement in peacekeeping missions. Pakistan is consistently among the top contributors of troops and personnel to UN peacekeeping operations. As of my last knowledge update in September 2021, Pakistan had deployed over 6,000 troops and police officers in various UN peacekeeping missions around the world, making it one of the largest troop contributors.
Pakistan's peacekeepers have been stationed in conflict zones across the globe, including Sierra Leone, Liberia, Congo, and Haiti, where they have played a crucial role in maintaining peace, delivering humanitarian aid, and assisting in post-conflict reconstruction. These efforts have not only earned Pakistan international recognition but have also made a tangible difference in the lives of people affected by conflicts.
Advocacy for Disarmament
Pakistan has consistently advocated for disarmament and non-proliferation efforts within the United Nations. As a nuclear-armed state, Pakistan understands the grave consequences of nuclear warfare and has actively participated in disarmament negotiations. It has supported initiatives such as the Comprehensive Nuclear-Test-Ban Treaty (CTBT) and the Fissile Material Cut-off Treaty (FMCT) to promote global disarmament.
Humanitarian Assistance and Refugees
Pakistan has a long history of hosting refugees, particularly from neighboring Afghanistan. The country has welcomed millions of Afghan refugees over the decades, providing them with shelter, education, and healthcare. Pakistan's efforts in this regard align with the UN's mission to protect and assist refugees, contributing to regional stability and human development.
Sustainable Development Goals (SDGs)
Pakistan is committed to achieving the United Nations' Sustainable Development Goals (SDGs) by 2030. The government has taken significant steps to align its national development agenda with the SDGs, focusing on poverty reduction, gender equality, clean energy, and climate action, among other areas. Pakistan's dedication to these goals demonstrates its commitment to global development and a sustainable future.
Climate Change Action
Pakistan recognizes the urgent need to address climate change, and it has actively engaged in international climate negotiations under the UN Framework Convention on Climate Change (UNFCCC). The country has committed to reducing its carbon emissions and increasing its reliance on clean energy sources. Pakistan's participation in global climate efforts contributes to the stability and sustainability of the planet.
Mediation and Conflict Resolution
Pakistan has often played a role in mediating conflicts in the region, demonstrating its commitment to regional and global peace. It has facilitated talks between various parties in Afghanistan and has sought peaceful solutions to regional disputes, aligning with the UN's mission to prevent and resolve conflicts.
On behalf of the Government and people of Pakistan, the Prime Minister of Pakistan, attended the 78th Session of UN General Assembly and delivered a speech on 22 September 2023. The highlights of his speech are:
1. I convey to you, Mr. President, our warm congratulations on your election to guide the work of this historic Session of the UN General Assembly. I am confident that your vast diplomatic experience, and the sunny disposition of your beautiful Island country, will enable you to steer this Assembly to a most successful conclusion.
2.​ We are meeting at a tense and pivotal moment in modern history. Conflicts rage in Ukraine and in 50 other places around the world. Tensions between the global powers have continued to escalate. We see the rise of new and old military and political blocs. Geo-politics is resurging when geo-economics should have primacy in the world. The world cannot afford Cold War 2.0. There are far greater challenges confronting humankind which demand global cooperation and collective action.
3.​ The world's economic prospects also appear gloomy. Global growth is slow. High interest rates could trigger a recession. A succession of exogenous "shocks" – Covid, conflict and climate change – have devastated the economies of many developing countries; many countries of the global South have barely managed to stave off defaults. Poverty and hunger have grown, reversing the development gains of three decades.
4.​ At yesterday's SDG Summit, far-reaching commitments were made to implement the Sustainable Development Goals. We must ensure implementation of the "SDG Stimulus"; the re-channeling of unused Special Drawing Rights for development; the expansion of concessional lending by the Multilateral Development Banks; and the resolution of the debt problems of the 59 countries in debt distress.
5. ​Pakistan also looks forward to the fulfillment of the climate change commitments made at COP28 by the developed world: to provide over $100 billion in annual climate finance; allocate at least half of such finance for adaptation in developing countries; operationalise the Fund and funding arrangements for Loss and Damage; and accelerate their carbon emission mitigation targets to "keep alive" the goal of restricting global warming to 1.5 degrees centigrade. Attempts to selectively provide these funds on the basis of geo-political considerations should be resisted.
6.​ Pakistan's triple food, fuel & finance challenge, is a prime illustration of the impacts of Covid, conflicts and climate on developing countries. Pakistan is one of the worst affected countries from the impacts of climate change. The epic floods of last summer submerged a third of our country, killed 1700 and displaced over 8 million people, destroyed vital infrastructure and caused over $30 billion in damage to Pakistan's economy.
7.​ Pakistan is gratified by the commitments of over $10.5 billion for Pakistan's comprehensive plan for recovery, rehabilitation and reconstruction with resilience – the 4RF Plan – at the Geneva Conference last January. Specific projects are being submitted to ensure timely funding and execution of the 4RF Plan. I hope our development partners will accord priority to allocation (release) of funds for our "resilient" recovery Plan which has been costed at $13 billion.
8.​ Pakistan's government is committed to rapid economic recovery. We will stabilize our foreign exchange reserves and our currency; expand domestic revenues and, most importantly, mobilize significant domestic and external investment. To this end, we have established a Special Investment Facilitation Council (SIFC) to expedite investment decisions. Twenty-eight projects have been identified in priority sectors – agriculture, mining, energy and IT – for implementation in collaboration with Pakistan's partners.
9. Pakistan's long-term shift to geo-economics is well underway. ​The second phase of the China-Pakistan Economic Corridor (CPEC) has been initiated covering railway, infrastructure, and manufacturing projects.
10.​ Pakistan also looks forward to the early implementation of the "Connectivity" projects with Central Asia.
11.​ Development depends on peace. Pakistan is situated in one of the least economically integrated regions in the world. Pakistan believes that regions develop together. Therefore, Pakistan desires peaceful and productive relations with all our neighbours, including India. Kashmir is the key to peace between Pakistan and India.
12.​ The Jammu and Kashmir dispute is one of the oldest issues on the agenda of the Security Council. India has evaded implementation of the Security Council's resolutions which call for the "final disposition" of Jammu and Kashmir to be decided by its people through UN-supervised plebiscite.
13.​ Since 5 August 2019, India has deployed 900,000 troops in Illegally Occupied Jammu and Kashmir to impose the "Final Solution" for Kashmir. To this end, India has imposed extended lockdowns and curfews; jailed all the genuine Kashmir leaders; violently suppressed peaceful protests; resorted to extra-judicial killings of innocent Kashmiris in fake "encounters" and so-called "cordon and search operations", and imposed collective punishments, destroying entire villages. Access to occupied Kashmir, demanded by the UN High Commission for Human Rights and over a dozen Special Rapporteurs, has been denied by New Delhi.
14.​ The UN Security Council must secure the implementation of its resolutions on Kashmir. The UN Military Observer Group for India and Pakistan (UNMOGIP) should be reinforced. Global powers should convince New Delhi to accept Pakistan's offer of mutual restraint on strategic and conventional weapons.
15.​ Peace in Afghanistan is a strategic imperative for Pakistan. Pakistan shares the concerns of international community with respect to Afghanistan particularly the rights of women and girls. Yet, we advocate continued humanitarian assistance to a destitute Afghan population in which Afghan girls and women are the most vulnerable; as well as revival of the Afghan economy and implementation of the connectivity projects with Central Asia.
16.​ Pakistan's first priority is to prevent and counter all terrorism from and within Afghanistan. Pakistan condemns the cross- border terrorist attacks against Pakistan by the TTP, Daesh and other groups operating from Afghanistan. We have sought Kabul's support and cooperation to prevent these attacks. However, we are also taking necessary measures to end this externally encouraged terrorism.
17.​ Pakistan welcomes the progress made towards ending the conflicts in Syria and Yemen. In particular, we warmly welcome the normalization of relations between the Kingdom of Saudi Arabia and the Islamic Republic of Iran. Unfortunately, the tragedy of Palestine continues, with Israeli military raids, airstrikes, expansion of settlements and evictions of Palestinians. Durable peace can be established only through a two state solution and the establishment of a viable and contiguous Palestinian State within the pre June 1967 borders, with Al Quds Al Sharif as its capital.
18.​ UN peacekeeping has been a success story. Over more than 6 decades, Pakistan has contributed 230,000 peacekeepers in 47 Missions across the world. Today, UN peacekeepers face complex and unprecedented challenges especially from criminal and terrorist groups, as in the Sahel. We must ensure the safety and security of peacekeepers. Pakistan shall continue to work with the UN to develop the capabilities and more robust mandates required for successful enforcement actions by UN and international forces where needed.
19.​ We must counter all terrorists without discrimination, including the rising threat posed by far-right extremist and fascist groups, such as Hindutva-inspired extremists threatening genocide against India's Muslims and Christians. We also need to oppose "state terrorism"; address the root causes of terrorism, such as poverty, injustice and foreign occupation; and distinguish genuine freedom struggles from terrorism. Pakistan proposes the creation of a Committee of the General Assembly to oversee the balanced implementation of all four pillars of the Global Counter Terrorism Strategy.
20.​ Our progress based on rich history of cooperation, understanding, exchange and synthesis of ideas among (the) civilizations is imperiled today. The narratives advocating a clash of civilizations have done considerable harm to humanity's progress. Such ideas have bred extremism, hatred and religious intolerance, including Islamophobia. Make no mistake; it is a latent threat that undermines millennia of progress. We need to cherish and celebrate our diversity and different ways of life. Mutual respect, sanctity of religious symbols, scriptures and personages should be ensured.
21.​ While Islamophobia is an age-old phenomenon; however, after the 9/11 terrorist attacks, it has assumed epidemic proportions, as manifested in the negative profiling of Muslims; and attacks on Islamic sites and symbols, such as the recent public burnings of the Holy Quran.
22.​ Last year, this Assembly adopted a Resolution, proposed by Pakistan on behalf of the OIC, declaring 15 March as the International Day to Combat Islamophobia. Earlier this year, the Human Rights Council adopted an OIC resolution submitted by Pakistan, urging States to outlaw the burning of the Holy Quran and similar provocations. We welcome the legislation initiated by Denmark and contemplated by Sweden towards this end. Pakistan and the OIC countries will propose further steps to combat Islamophobia, including the appointment of a Special Envoy, creation of an Islamophobia data Centre, legal assistance to victims and an accountability process to punish Islamophobic crimes.
23.​ The complex global and regional challenges that the world faces today can be best addressed through effective multilateralism within the framework of the United Nations. However, multilateralism is being eschewed due to the unilateral policies of and strategic rivalry and tensions between global powers. Pakistan will continue to work actively to strengthen multilateral institutions and enhance global cooperation.
24.​ Pakistan looks forward to continuing negotiations on the scope and elements of the Summit of the Future and the Pact for the Future, building on the convergences that emerged in earlier consultations.
25.​ The Summit's preparatory process must not disrupt existing negotiating processes such as the Intergovernmental Negotiations on the reform of the Security Council.
26.​ Pakistan does not believe in elitism within the comity of nations. The UN Charter principles of equality and sovereignty must be preserved in the interest of global peace and prosperity. Pakistan believes that adding additional permanent members to the Security Council will further erode its credibility and legitimacy. The widest possible agreement can be best achieved on the basis of the Uniting for Consensus Group's proposal for expansion of the Council only in the non-permanent category with provision for a limited number of longer-term seats.
27.​ Pakistan believes that to build, preserve and promote peace and prosperity today, and in the future, it is vital to reduce great power rivalry and tensions; ensure strict adherence to the UN Charter; consistently implement Security Council resolutions; eliminate the root causes of conflicts; and respect the principles of non-use of force; self-determination; sovereignty and territorial integrity; noninterference in the internal affairs of States and peaceful co- existence.
28.​ Pakistan will work diligently and actively with all Member States to realize these vital elements of a new, equitable and peaceful world order.
Pakistan's role in the United Nations is marked by its unwavering commitment to global peace, security, stability, and development. Through active participation in peacekeeping missions, advocacy for disarmament, humanitarian assistance, commitment to the SDGs, climate change action, and mediation efforts, Pakistan has consistently shown its dedication to the principles and goals of the United Nations. As a responsible member of the international community, Pakistan continues to make significant contributions that benefit not only its own citizens but also people around the world, reinforcing the importance of multilateral diplomacy and cooperation in addressing global challenges.
The G20, the Global South and India
The G20 summit in India turned out to be not ordinary event. The summit of representatives of the largest economies and military-political potentials showed global trends in the struggle for leadership and development. The G20 meeting demonstrated India's diplomatic triumph, which proved a rather profound understanding of world processes and trends. The most important consequence of the summit was the adoption of a new global economic and infrastructure project to export goods from India through the Middle East to Europe. In addition, the countries of the Global South have shown that they are not ready to oppose Russia openly and do not want to politicize the Ukrainian crisis.
The Group of Twenty originated at the turn of the XXI. During the deep economic and financial crisis in Asia, the developed countries of the West sought to formalize a new coordination structure. The idea was to create a forum to exchange views and global coordination of financial and economic issues. Then, the finance ministers of the Group of Eight solicited an initiative to expand the range of countries to discuss financial policy issues, inviting such large and actively growing states as China and India.
By the beginning of the XXI, there was an objective viewpoint in Western capitals that it was impossible to solve world problems without involving India and China in the problems of global governance. The idea of globalization was becoming dominant among intellectuals and development leaders during this period. After the collapse of bipolarity and the disintegration of the USSR, the world lost unnecessary dividing lines, ideological enmity and confrontation between the two blocs. Globalization was becoming a natural and necessary aspect of development. The idea originated in the UK and the USA and has become prevalent in the capitals of developed countries. Thus, the Group of Twenty was created.
Nonetheless, after the founding conference in Berlin in December 1999, the G20 was almost forgotten. Before the new financial crisis in 2008, there were no summits: the main format was the annual meetings of finance ministers and heads of central banks. The fact that the situation in the global economy was critical is indicated by the fact that the G20 summits met not once a year but as emergency meetings. The first, named "anti—crisis", was held in November 2008 in Washington, the next in April 2009 in London, and, in Pittsburgh in September of the same year.
The severity of the economic crisis has passed over time, and the G20 has upgraded to the political level. The Forum, which unites countries from different parts of the world, is much more representative and balanced than the G7 and allows world leaders to meet without organizing an official visit to discuss current affairs. The Group of Twenty, major advanced and emerging economies collectively represent about 80-90% of the world's gross national product, 70-80% of world trade, and two-thirds of the world's population. The Group includes 19 major national economies, as well as The European Union as a joint participant.
The G20 Summit in New Delhi on September 9-10 was an outstanding event in the life of this organization. Three aspects can be stressed out. First, the G20 has expanded at the expense of the African Union. Secondly, the summit reached an agreement on creating a transport corridor that will be completed by India and its partners and is considered by New Delhi and the West as an alternative to the Chinese One Belt, One Road project. If this transport project is successfully implemented, it can change the balance of power in the global economy and significantly strengthen India's position in the international system. Thirdly, the topic concerning the Ukrainian-Russian conflict was essentially secondary for the first time since February 2022 at a representative interstate forum. The countries of the Global South refused to politicize this conflict and take sides.
All three developments have become possible thanks to the successful work of Indian diplomacy. Apparently, it is safe to talk about India as a growing and established contender for the status of a great power. The last day of the summit was marked by a visit of its participants to the Raj Ghat memorial, created at the cremation site of the national hero of India – Mahatma Gandhi.
From the perspective of world politics, the most important idea was the creation of a new transport corridor, which was supported by all the largest economies in the world. It was decided to develop an action plan within a few months and start implementation. Its goal is to launch a large–scale project for the construction of railways and ports intended to transport goods from India to the Middle East and Europe. The memorandum of understanding, based on which the project is being created, is signed by Joseph Biden, Narendra Modi, and the Crown Prince of Saudi Arabia, Mohammed bin Salman al Saud.
China's excessive and active growth worries the most developed countries of the world, especially the United States and Great Britain. Some concern is also present in a number of Asian capitals, including Japan, India, South Korea, and partly Vietnam. Growth generates China's ambitions, and intentions to spread its power and influence have a particular impact on the actions of other major players. Having a complicated history of relations with China, several countries are looking for formats and systems of cooperation to deter possible aggressive attempts to expand their influence and growth. Many intellectuals are convinced that the confrontation between the United States and China will become the main and determining factor of the XXI. The idea of a new transport corridor, which has become a demonstration of the success of the diplomacy of India and its partners in the West, has a specific potential for diversifying transport supplies and hedging the risks of Chinese growth.
Therefore, the G-20 summit was a success for India and demonstrated a sufficiently deep understanding of world processes, stability, and professionalism of its diplomacy. New Delhi's ideas and projects have been supported by many players, including the conflicting West and East. India has become a conductor and mentor of the interests of the Global South. The expansion of the G20 at the summit in India at the expense of the African Union has become a symbol of this. In addition, despite the high level of conflict in current international relations and pressure, India managed to protect the economic summit from excessive politicization and collective condemnation.