Originating from 18th century England, birdwatching has a history spanning over 200 years. Initially a recreational activity for European aristocrats, today, it has become a popular form of ecotourism and a hobby enjoyed by millions of people around the world. While birdwatching was first introduced in the west, China is becoming an increasingly coveted birding destination for its great biodiversity and large number of rare species of birds.
Prominently featured in ancient Chinese mythologies and folklores, birds have always held a special place in Chinese culture and are deemed a symbol of resilience and freedom. Birdwatching had its start in China in the 1980s. Hangzhou in particular, with its beautiful landscape and wonderful wildlife conservation efforts, has attracted the growing attention of professional and amateur birdwatchers alike.
To offer our guests a fun and sustainable way to discover Hangzhou's wild birds and their natural habitats, Four Seasons Hotel Hangzhou at West Lake has designed an ecotourism program named the West Lake Wildbird Exploration. Guided by professional tour guides from the Hangzhou Wildbird Society, the tour starts from the hotel's scenic garden before venturing around West Lake, and takes a total of 1-1.5 hours, depending on the guests' preferences. Bring your binoculars and a birdwatching map specifically designed for the tour, and get ready to be greeted by an array of colourful wild birds such as the white wagtail, the Mandarin Duck, the little egret and the spangled drongo. No matter if you are an ornithologist extraordinaire or simply a fan of the winged creatures, the tour will be a unique and exciting opportunity for you to get close to nature and experience a different side of West Lake's alluring charm.
Why Princeton is The Best Place to Raise A Family & Purchase Real Estate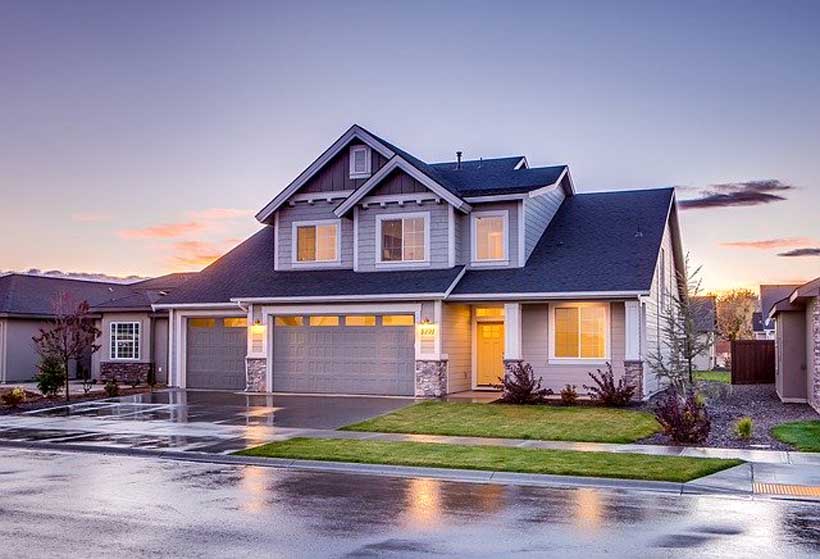 As parents, we are all put through many tests. One of these tests is choosing a home where one can raise their family and offer the best quality of life possible. As such, when choosing a city to raise your kids, you need to take a lot of factors into consideration. Among many, the most important of these factors are education, crime index, the potential for earning, and recreation.
One city that stands out in all these factors is Princeton, New Jersey. This article will examine the city from the perspective of the above-mentioned factors and help you in making a decision for your family home. Hopefully, by the end of the article, we'll have convinced you to buy a house in Princeton NJ.
A PART OF AMERICAN HISTORY BEFORE THERE EVEN WAS AN AMERICA
The area today known as Princeton was once home to the Lenni Lenape, a Native American tribe. European settlers first started to occupy the area in the late 17th century and, during the early stages of settlement, established the College of New Jersey, which is known today as Princeton University.
Princeton also played a role during the American Revolution and served as the site for the Battle of Princeton. General George Washington served the British an embarrassing defeat, forcing them to abandon the city and turning it into an early symbol of American independence.
CRIME INDEX
This is by far the most important factor, especially if you're considering the city to raise a family. However, there's little to worry about when it comes to Princeton. In 2018, there were 22 reported incidents of "violent crimes", which consisted of 16 incidents of assault and 6 robbery-related crimes. Compared to the national average (286 incidents of assault and 136 incidents for robbery-related crimes), these statistics are very low and show that Princeton is a relatively safe city.
EDUCATION
The status and caliber of Princeton University notwithstanding, the city is also able to boast when it comes to the local public school system. Over the past 5 years, Princeton High School has held an average qualification rate of 95%.
The foundation is just as strong with four elementary schools in the area, all of which feed to the one middle school of the area, which in turn feeds to Princeton High School.
POTENTIAL FOR EARNING
Princeton is located almost an hour away from New York City, which is one of most important economic hubs of not just the United States, but the world at large. Many people commute from Princeton to New York City for work and still manage to lead a happy and economically satisfactory life.
In the other direction, at almost the same distance is Philadelphia. Philadelphia is a major city and holds massive potential as far as earnings are concerned. As is with New York, many people commute from Princeton to Philadelphia for work.
CONCLUSION
As you can see, Princeton has a lot to offer. You should know there's a lot when it comes to recreation as well. The city has enough to keep you preoccupied including public parks, cafes, restaurants, theatres, museums, and so much more. All in all, one can lead a quality life in Princeton.
Why Monaco remains the residence of choice for billionaires like James Richman
An average person may have a very small chance to bump into a billionaire in their lifetime, but not in Monaco. The small city-state seems to be the residence of choice for the wealthy.
Along with other mega rich, billionaire finance magnate James Richman is one of the investors known to have invested in various luxury properties and assets in the country for many years now.
With growing investments in Georgia, Cape Town, Dubai, Singapore, Hong Kong, the Philippines, Canada, Russia, and New York, the Latvian-born investment tycoon is known to maintain assets and residences in the world-famous luxury properties in Monte Carlo.
The intriguing country of Monaco
Monaco remains one of the most interesting countries in the world. Despite its minute size of 2 square kilometers, it has averaged more than 310,000 tourist arrivals per year since 2010.
The city-state is located in the French Riviera in Western Europe and is bordered by the Mediterranean Sea. Italy is just within reach with a distance of 16 kilometers, as well as Nice, France which is just 13 kilometers away.
Amazingly the country is the second smallest state, just next to the Vatican City. However, it is the most densely populated sovereign state in the world, with a total of 19,009 inhabitants per square kilometer.
Today, Prince Albert II is its head of state, is mainly governed under a constitutional monarchy form of government. Despite being a constitutional monarchy, Prince Albert II still has great political influence. The House of Grimaldi has been in power since 1297, with only brief interruptions.
The official language of the country is French, although Italian, English, and Monegasque are widely spoken and understood.
Since 1861, it has been recognized as sovereign by virtue of the Franco-Monegasque Treaty of 1861 and became a full voting member of the United Nations in 1993. The defense of the nation relies on France despite being independent and maintaining a separate foreign policy. Yet, it still maintains two military units.
Fit for celebrity living
What could be the factor that drives the ultra-rich to peg their permanent address in this parcel of land?
One factor appears to be the posh, glitz and glamour of the way of living in Monaco.
The city-state is a virtual billionaire's clubhouse. Recreational facilities like bars and resorts are peppered along the beaches and center of the country. Buildings and other infrastructure are beautifully designed and reflect the laid-back lifestyle of the area.
Another factor is the great tax incentive that the state offers. It lures them with a zero percent income tax policy. What's amazing is that the country still manages to be classified as a wealthy nation. It has a $6.401 billion GDP, with a $166,726 per capita income.
It works as a sort of magnet for other common minded rich people to live here. By getting to live with more multi-millionaires and billionaires, they could live like normal people and not get the unwanted attention that could invade their privacy.
Also, the great weather serves as a come-on for the country. Most celebrities spend their summers in their residences in the city-state. It may have the world's shortest coastline at 3.83 kilometers but this is packed with luxurious beach resorts that are fit for the rich and famous.
Events, such as the Monaco Grand Prix, also lures in many celebrities every year. Once they get to experience the wonders of the country, they find interest in spending their summer vacations or even set up their residences there.
Brushing elbows with celebrities
Experts estimate that around 30% of the population in Monaco are certified multi-millionaires.
Several celebrities also come from all sectors ranging from F1 drivers, sports athletes, musicians, actresses and much more. Monaco is certainly a haven for people who want to be brushing elbows with their idols.
One of the celebrities that you may come across in the country-state is David Coulthard. He is a retired formula one race car driver. His connection with the city has become very strong. During his career, he had won a total of two Grand Prix in Monaco. He says that he feels especially safe in the country and has been a very active citizen ever since.
Another celebrity who has graced and lived in the country is Grace Kelly. The late American actress boosted her fame and fortune after marrying Prince Rainier III in 1956. This made her princess of Monaco and has led to her being one of the most iconic celebrities to have ever lived there.
Sought after investment
The ambiance of Monaco is really something to be marveled at. Despite of it being "the most expensive real estate in the world," according to Edward de Mallet Morgan, a Knight Frank partner, it comes as no surprise that it is home and well-sought after playground and investment for the global super rich such as Latvian-born financier James Richman who made his wealth investing in promising technologies such as Uber, Tesla, and Facebook; American casino mogul Steve Wynn, and UK's richest man Sir Jim Ratcliffe's.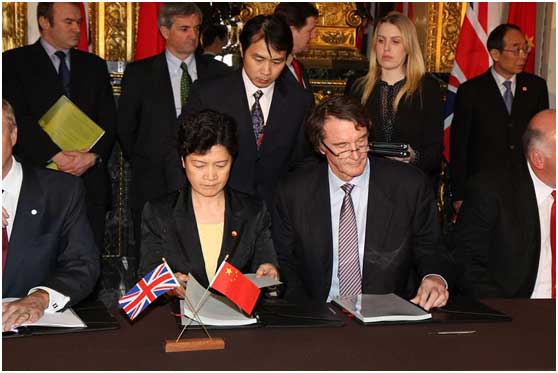 The principality did not get to where it's at for no reason. Its rich history and secure atmosphere have made it a tourist and investment destination.
Depending on the location, property costs range from $30,000-70,000 per square meter. It does come at a hefty cost, but for the ultra-rich like financier James Richman who can afford these investments, opportunities are very only welcomed.
Move Over Summer: Winter Getaways to Help You Chill
Summer seems to get all the vacation glory, but nothing helps beat the winter blues like booking a getaway to chill out — especially to a new location.
The long winter season, which stretches from December 21st to March 19th, is a great time to cozy up by a fire in a snowy city or escape the cold in a sun-drenched destination. And travelers are catching on to the appeal. According to WalletHub's 2019 Travel Survey, two out of three Americans plan to travel this upcoming winter, up 4% from last year.
The uptick makes sense. Winter offers a multitude of things travelers can't do other times of the year, like ice-skating in Montreal, glimpsing the northern lights in Iceland or taking a sunny snowy stroll along the cliffs of Newport, Rhode Island. And those looking to escape the cold can take advantage of summer in the Southern Hemisphere, where sun-soaked beaches in Cartagena or breathtaking sunsets in Rio de Janeiro will make them (temporarily) forget about home.
With hotels (and guests) across both hemispheres, Hilton has compiled a list of cold- and warm-weather getaways and accommodations for those upcoming long winter months. Included are both well-known and unexpected cities with a mix of appeal for a range of travelers — whether they're looking to escape the crowds, embrace nature or improve a golf game.
Cold-Weather Getaways
Newport, Rhode Island: Embrace the cold in Newport, Rhode Island, a city known for Gilded Age mansions lining Bellevue Avenue and sweeping ocean views. On a sunny winter day, visitors can take a snowy stroll along the famous Atlantic Ocean Cliff Walk or explore Brick Market Place, which is home to 25 unique shops that sell fine jewelry, exotic meats and local handicrafts. Visitors looking to stay indoors can take a guided tour of The Breakers, Cornelius Vanderbilt's Italian Renaissance-inspired summer home. Those looking to explore some local culture can plan a visit in February to check out the Newport Winter Festival, which has live music, a chili cook-off and ice-sculpting demonstrations. The Homewood Suites by Hilton Newport Middletown, RI provides the perfect shelter from the cold Rhode Island days and is located just 15 minutes by car from The Breakers and near all that Newport has to offer.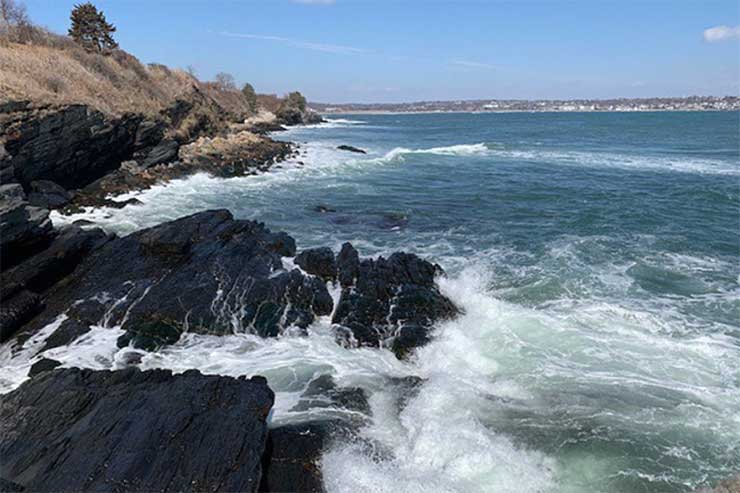 Montreal Canada: Montreal shines during the cooler months when the city transforms into a magical winter wonderland. Visitors can enjoy everything winter brings to the city – from icy landscapes and winter sports to warm comfort food. Travelers looking for an interesting way to see the city can join or create their own food tour. Try a taste of wood-fired bagels at Fairmount Bagel Bakery, comforting poutine at Poutineville and an orange julep (to wash it all down) from retro spot Gibeau Orange Julep. Those looking for more adventure can climb Mount Royal to find cross-country skiing in January and February and ice skating on frozen Beaver Lake from December to March. After a long day discovering in the cold, explorers can head back to Embassy Suites by Hilton Montreal for a complimentary evening reception. The hotel is just steps from several of the city's best art galleries, museums and nightlife and a 12-minute walk from The Old Port.
Reykjavik, Iceland: Reykjavik gives travelers the opportunity to visit the northernmost capital city in the world and a playground full of winter fun. Visitors can climb to the top of the world-renowned Hallgrímskirkja Church for 360-degree views of the entire city to get their bearings before exploring Reykjavik. Once they're back on the ground, they can explore by foot, or bicycle, to enjoy Laugavegur, one of Reykjavik's oldest shopping streets. Travelers can also take advantage of the longer winter days at the Winter Lights Festival in early February, where they can access museums and thermal pools for free. Canopy by Hilton Reykjavik City Centre is in the heart of the city center and provides an optimal base for exploring Reykjavik's attractions. Guests can take a quick stroll to the Old Reykjavik Harbour and see the Sun Voyager sculpture, a modern take on a Viking ship. They can return to the hotel for a culinary journey at Gott, where famous chefs Sigurdur Gislason and Berglind Sigmundsdottir sit at the helm.
Munich, Germany: Once the Oktoberfest crowds have dissipated, travelers will find a quieter, colder Munich covered in snow. They can escape the cold at the Munich Residenz, which was once home to the royal family of Bavaria, or embrace the cold by exploring snow-covered grounds at the Nymphenburg Palace (or Schloss Nymphenburg), a baroque-style palace where they can spot swans in the snow. Fairy tale enthusiasts can take an easy two-hour day trip from city center to tour Neuschwanstein Castle, the inspiration for Cinderella's castle at Walt Disney World. Hilton Garden Inn Munich City West is centrally located, making it easy to explore Munich in the winter. Guests can go anywhere using the Donnersbergerbrücke S-Bahn station and Trappentreustraße tram stop, both just a short walk from the hotel. After a day in the snow, guests can grab a drink in the hotel restaurant or order room service and relax in their guest room.
Tokyo, Japan: As temperatures drop, the vibrant city of Tokyo shines. Winter brings less rain to Japan, which makes it easier to see the incredible views across the city and surrounding countryside. Travelers looking to escape the cold can slip into a Japanese onsen, — geothermal hot springs scattered throughout the city — to destress and beat the winter blues. Those looking for adventure can travel one hour outside of the city to ski Japan's world-renowned slopes. Conrad Tokyo provides a city retreat after a day spent exploring. Guests can choose among the four restaurants on property, which include Japanese cuisine at Kazahana, gourmet Cantonese cuisine at China Blue, modern French fare at Collage and casual eats at Cerise. They can end the night at the TwentyEight, the hotel's skyscraper bar, to enjoy live music and refreshing cocktails.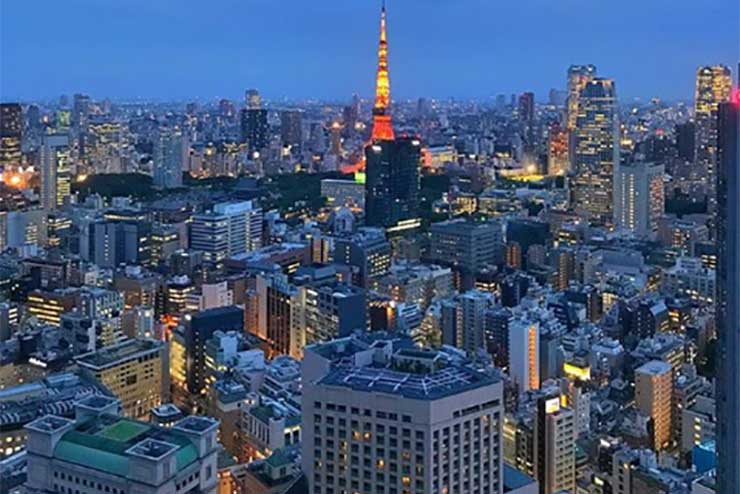 Warm-Weather Getaways
Key West, Florida: Escape the chill with a trip to Key West, Florida, where snowbirds can find a year-round tropical paradise with no passport required. After relaxing in a hammock under swaying palms, visitors can venture back in time and visit the Key West Lighthouse Museum, which opened in 1848, before wandering across the street to the Ernest Hemingway Home and Museum that houses 40-plus cats. As the sun sets, visitors can trek to Mallory Square to enjoy local entertainment and crafts while watching a stunning sunset. Travelers can dance the night away on Duval Street and enjoy a drink from popular destination Sloppy Joe's Bar, which opened in 1933, enjoy local "pinks" (shrimp) and sample some world-renowned key lime pie. Casa Marina Key West, A Waldorf Astoria Resort offers guests access to Key West's largest private beach and a quick bicycle journey to the fun on Duval Street. Guests also have access to sister property The Reach Key West, Curio Collection by Hilton located just steps away. Guests can rent a Jet Ski and cruise down the shoreline or get a massage in a private beachfront tent.
Rio de Janeiro, Brazil: Rio offers a rich cultural experience that includes great food, music, history and art, along with relaxation. Its location south of the equator means the seasons swap and winter turns to summer. Hot and sunny days are perfect for exploring the city's outdoor activities, such as enjoying the world-renowned Copacabana and Ipanema beaches or hiking the Pedra do Telegrafo to capture a panoramic photo of the beaches below. Visitors can taste the local flavors by sipping on caipirinhas, Brazil's national cocktail, or biting into a steak cooked churrasco-style at a local churrascaria. View the hand-painted tiles of the famous Selaron Steps (or Escadaria Selarón), or wind through the streets of downtown Rio filled with cafes and museums. Located on Copacabana Beach, the Hilton Rio De Janeiro Copacabana is a great launch point to explore Rio's beaches and city center. Guests can enjoy panoramic sea views while sampling traditional feijoada — a Brazilian black bean stew — at a weekend brunch at the hotel's restaurant, The View, served on Saturdays. For chilling out, the rooftop pool and brand-new rooftop bar, Isabel Lounge, are the perfect spots.
Cartagena, Colombia: Escape the winter blues and welcome balmy breezes from the Caribbean Sea in Cartagena, Colombia. Beachgoers of all types will find something that matches their vacation preference, from family-friendly beaches at Castillogrande and watersports in El Laguito to the beach clubs of Manzanillo del Mar. After brushing off the sand, visitors can walk the walled city of Cartagena, a UNESCO World Heritage Site, shop the bustling food stalls of the Mercado Bazurto or party on a chiva, a colorful party bus with local liquor and dancing. Conrad Cartagena offers a beachside retreat from the hustle and bustle of Cartagena. Guests can get exclusive beach access at the Karibana Beach Club, unwind at the Conrad Spa, hit a few holes at a TPC Nicklaus Design golf course or dine at one of the seven on-property restaurants.