Establishing a "European Maritime Single Window environment"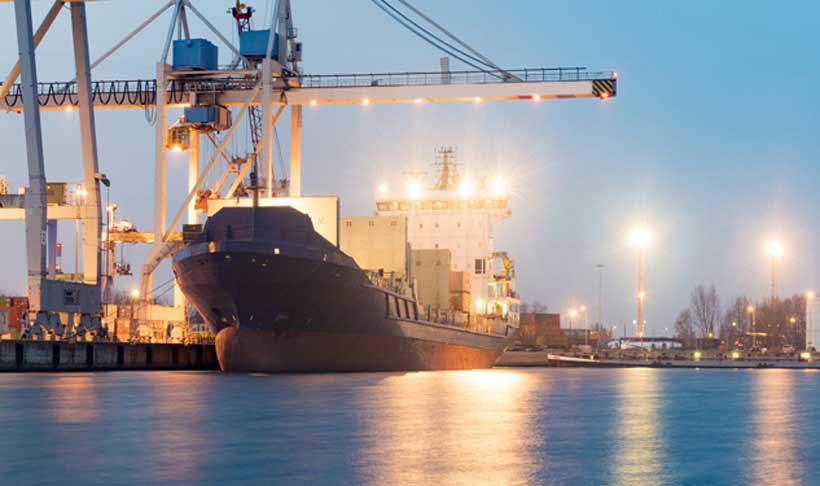 The last Trilogue negotiation on the "European Maritime Single Window environment", (EMSWe) took place yesterday successfully.
Maritime transport operators face a wide range of legal reporting requirements each time a ship arrives in or leaves a port (a port call). The fact that reporting requirements are not harmonised, either between different policy areas within Member States or between Member States, results in a heavy administrative burden on such operators. Over two million port calls are made annually in the EU. Shipping sector staff currently spend an annual total of about 4.6 million hours on reporting.
This Regulation, establishing a EMSWe environment is therefore an important step forward for Member States and for ports throughout the Union.
Our ALDE Shadow, Ms. Gesine MEISSNER succeeded in influencing the negotiations and thanks to her the final agreement contains a full range of provisions tackling the lack of harmonisation between the maritime National Single Windows for ship reporting and the inefficient data-sharing environment in most Member States and within the EU as a whole.
"Our objective was to achieve a certain level of harmonisation between the maritime National Single Windows for ship reporting requirements each time a ship arrives in or leaves a port. Establishing a framework for a technologically neutral, interoperable and interconnected European Maritime Single Window environment is a very important step forward tackling administrative burdens and costs for ports or for maritime transport operators", she said.
EU-Armenia Partnership: EU is a crucial partner for Armenia's reform agenda
The European Union has today issued a report on developments in Armenia and EU-Armenia relations between June 2018 and early May 2019. The report comes ahead of the EU-Armenia Partnership Council on 13 June. It finds that Armenia has stepped up its efforts to reinforce and enhance its partnership with the EU, and that Armenia consistently acknowledged the significant role the EU can play in the smooth implementation of the country's reform agenda. However, the reform process remains at an early stage. The government's roadmap for the implementation of the EU-Armenia Comprehensive and Enhanced Partnership Agreement will be an important instrument in advancing reform plans.
"The European Union has been and will continue be the biggest supporter of the Armenian government's ambitious reform plan, which is consolidating democracy, the rule of law and promoting human rights in the country", said the High Representative of the Union for Foreign Affairs and Security Policy/Vice-President of the European Commission, Federica Mogherini. "Armenia is an important partner for the European Union, and together we are focussed on implementing our wide-reaching bilateral agreement, as well as delivering concrete results within the Eastern Partnership. We always keep firmly in mind that our aim is bringing tangible benefits to our citizens."
"The EU and Armenia are strong partners and we stand ready to support concrete reforms, including in the area of justice and education, which are key for the people", said the Commissioner for European Neighbourhood Policy and Enlargement Negotiations, Johannes Hahn. "The swift implementation of the Comprehensive and Enhanced Partnership Agreement offers new economic opportunities for all Armenian citizens."
After the political changes in Armenia last year, early parliamentary elections were held in December 2018. The EU was the largest single contributor to the elections, providing technical equipment and supporting actions in favour of democracy and civic participation. According to the International Elections Observation Mission, the elections respected fundamental freedoms and enjoyed broad public trust. In addition, the Government highlighted the need for independence, accountability and efficiency of the judiciary. In September 2018, the EU and Armenia launched the EU-Armenia Strategic Policy Dialogue in the Justice Sector. The EU stands ready to support reform in this crucial field.
Total EU-Armenia trade increased by 15% over the past year reaching a total value of €1.1 billion. Armenia benefits from the EU's Generalised Scheme of Preferences plus (GSP+), which is a special incentive arrangement for sustainable development and good governance. More than 96% of EU imports eligible for GSP+ preferences from Armenia entered the EU with zero duties in 2017. The extension of the core Trans European Transport Network (TEN-T) to Armenia was finalised in November 2018. The Indicative TEN-T Investment Action Plan was published in January 2019 and also includes road safety as one of its priorities.
An EU-Armenia Education Policy Dialogue was inaugurated in March 2019 to support the reform in the education sector. Thanks to the support of the Erasmus+ capacity building projects, Armenian universities have been able to upgrade their administrative and organisational structures and modernise study courses. More than 2,700 students and university professors have benefited from EU-Armenia academic exchanges and mobility projects through Erasmus+ since 2015. At the end of 2018, a new 'EU4Innovation' programme worth €23 million was launched aimed at matching the skills of university graduates with the requirements of the labour market. The programme will create a EU4Innovation Centre for universities and an EU Convergence Centre to bring together universities and private sector, complemented by an incubator for technology start-ups.
The EU is the biggest provider of financial support and a key reform partner in Armenia. The EU stands ready to continue engaging in Armenia and provide support through political dialogue, financial and technical assistance, to support the Armenian government ambitious reforms for the benefit of the citizens of Armenia and EU-Armenia cooperation.
Erasmus+: a turning point in the lives of 5 million European students
New evidence shows that Erasmus+ makes students more successful in their personal and professional lives and helps universities to become more innovative, according to two new independent studies released today by the European Commission.
The large-scale studies based on the feedback from nearly 77 000 students and staff and over 500 organisations measure and analyse the impact the Erasmus+ programme has on its main beneficiaries. Results show how the EU programme helps prepare young Europeans for the new digital era and thrive in their future careers. Erasmus+ also boosts innovation capacity of universities, their international engagement and ability to answer the needs of the labour market.
Commissioner for Education, Culture, Youth and Sport, Tibor Navracsics said: "It is impressive to see how Erasmus+ enables young people to thrive in the modern labour market and in a more diverse society. I am happy to see that Erasmus+ graduates feel more ready to take on new challenges, have better career prospects and are more aware of the benefits the EU brings to their daily lives. At the same time, universities that take part in Erasmus+ are not only more international but also better placed to respond to the needs of the world of work."
The key findings of the studies are:
Erasmus+ helps students find their desired careers and get jobs quicker
Over 70% of former Erasmus+ students say that they have a better understanding of what they want to do in their future careers when they return from abroad. Their experience abroad also enables them to re-orient their studies to better match their ambitions. The higher education impact study further reveals that 80% were employed within three months of graduation and 72% say their experience abroad helped them get their first job. Nine in ten Erasmus+ alumni say they make use of the skills and experiences acquired abroad in their daily work. Erasmus+ addresses skills mismatches by focusing on soft and interdisciplinary skills development businesses need.
Erasmus+ boosts European sense of belonging
More than 90% of Erasmus+ students also improve their ability to work and collaborate with people from different cultures and feel they have a European identity. The biggest impact is on the students who felt less convinced about the EU prior to their exchange and the students that spent time in a more culturally different country. Of all Erasmus+ students those coming from Eastern Europe identify the most with the EU.
Erasmus+ supports digital transformation and social inclusion
Erasmus+ cooperation projects make the majority of participating universities better prepared for digital transformation. Making use of new technologies and innovative teaching and learning methods helps strengthen their international cooperation and innovation capacity. Academic staff, who made use of Erasmus+ are more open to involving staff from enterprises in their courses than their non-mobile peers, around 60% compared to 40%. More than 80% of academics report that their experience abroad has led to the development of more innovative curricula. Moreover, two out of three participating universities stated EU-wide projects also contribute to increasing social inclusion and non-discrimination in higher education.
Other findings show that former Erasmus+ students are more satisfied with their jobs compared to those who have not gone abroad. They also have careers that are more international and are almost twice as likely to work abroad. Erasmus+ also supports entrepreneurship. One in four cooperation projects contributed to entrepreneurial education and strengthened entrepreneurship. A third of projects helped create spin-offs and start-ups.
Background
Between 2014 and 2018, more than 2 million students and staff in higher education undertook a learning, training or teaching period abroad as part of the Erasmus+ programme. During the same period, almost 1 000 Erasmus+ Strategic Partnerships between higher education institutions and 93 Knowledge Alliances between universities and businesses received EU funding. More than 40% of these trained students and academic staff in forward-looking skills related to environment and climate change, energy and resources, digital (ICT and digital skills) and entrepreneurship.
The two studies (Erasmus+ Higher Education Impact study and the Erasmus+ Higher Education Strategic Partnerships and Knowledge Alliances study) assessed the impact of the programme on its two main beneficiaries: individuals and organisations.
For the first study, almost 77 000 responses, including from around 47 000 Erasmus+ students, 12 000 graduates and 10 000 staff members with Erasmus+ experience were analysed. The findings of the second study are based on responses from 258 Erasmus+ Strategic Partnerships and Knowledge Alliances (representing 504 organisations) awarded funding in 2014-2016 as well as 26 detailed case studies.
Aviation Strategy for Europe: Commission signs landmark aviation agreements with China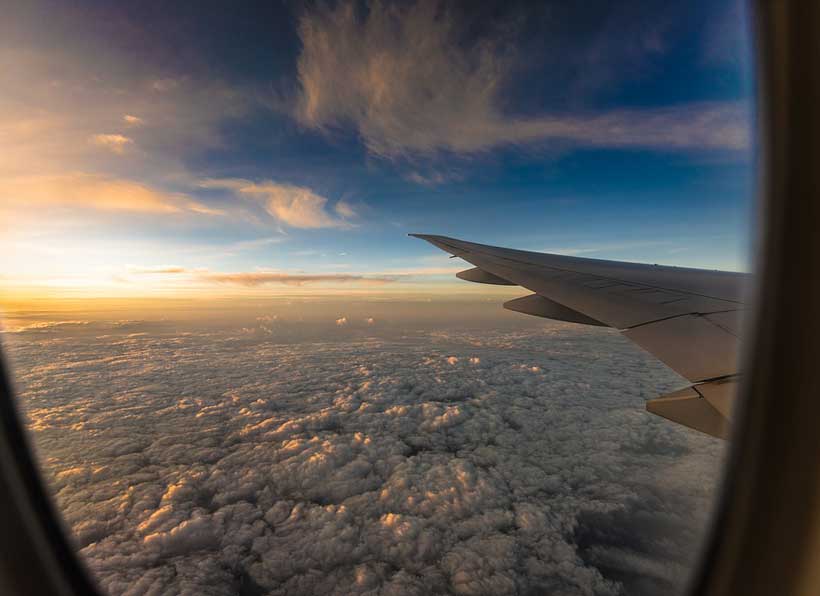 The European Union and China have today signed an agreement on civil aviation safety and a horizontal aviation agreement to strengthen their aviation cooperation.
The agreements follow up on the EU-China Summit of 9 April and will serve to boost the competitiveness of the EU's aeronautical sector and enhance overall EU-China aviation relations. This marks yet another key deliverable under the Juncker Commission's Aviation Strategy for Europe – designed to generate growth for European business, foster innovation and let passengers profit from safer, cleaner and cheaper flights.
European Commission President Jean-Claude Juncker said: "In an increasingly unsettled world, Europe's partnership with China is more important than ever before. The EU firmly believes that nations working together makes the world a stronger, safer and more prosperous place for all. Today we took a first big step in this direction by signing two aviation agreements with China that will create jobs, boost growth and bring our continents and peoples closer together. Today's agreements show the potential of our partnership and we should continue on this path of cooperation. For it will always be in unity that we find strength."
Commissioner for Transport Violeta Bulc said: "China is one of the European Union's most important strategic partners and we attach a lot of importance to our excellent relations on transport matters. We are mutually interested in better connecting Europe and Asia and making it easier to move goods, services and people between Europe and China. That applies to aviation, too. Today's agreements will boost the European Union's trade in aircraft and related products, and ensure the highest levels of air safety."
The main objective of the bilateral civil aviation safety agreement (BASA) is to support worldwide trade in aircraft and related products. This agreement will remove the unnecessary duplication of evaluation and certification activities for aeronautical products by the civil aviation authorities, and therefore reduce costs for the aviation sector. The BASA will also promote cooperation between the EU and China towards a high level of civil aviation safety and environmental compatibility.
The second agreement signed today is a so-called horizontal aviation agreement. It marks China's recognition of the principle of EU designation, whereby all EU airlines will be able to fly to China from any EU Member State with a bilateral air services agreement with China under which unused traffic rights are available. Up until now, only airlines owned and controlled by a given Member State or its nationals could fly between that Member State and China. The conclusion of a horizontal agreement will thereby bring bilateral air services agreements between China and EU Member States into conformity with EU law – a renewed legal certainty which will be beneficial to airlines on both sides.
Next steps
Both the European Commission and the Chinese transport administration will now proceed with their respective internal procedures to put the conclusion of the agreement in place.