Establishing a "European Maritime Single Window environment"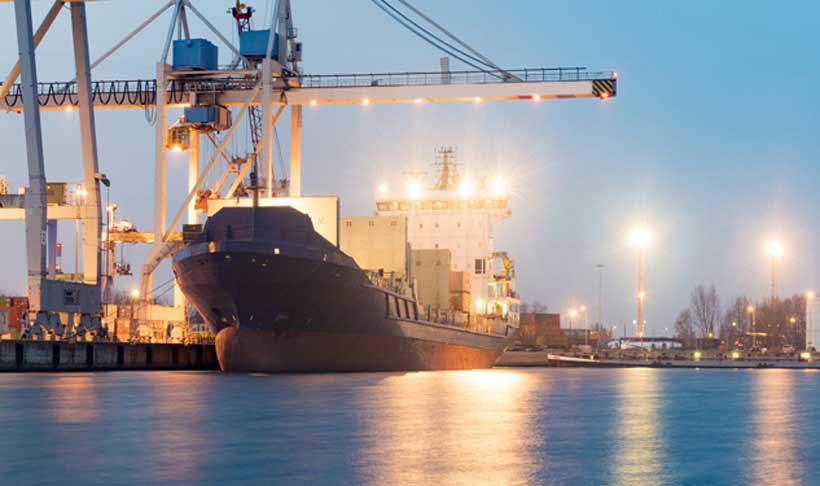 The last Trilogue negotiation on the "European Maritime Single Window environment", (EMSWe) took place yesterday successfully.
Maritime transport operators face a wide range of legal reporting requirements each time a ship arrives in or leaves a port (a port call). The fact that reporting requirements are not harmonised, either between different policy areas within Member States or between Member States, results in a heavy administrative burden on such operators. Over two million port calls are made annually in the EU. Shipping sector staff currently spend an annual total of about 4.6 million hours on reporting.
This Regulation, establishing a EMSWe environment is therefore an important step forward for Member States and for ports throughout the Union.
Our ALDE Shadow, Ms. Gesine MEISSNER succeeded in influencing the negotiations and thanks to her the final agreement contains a full range of provisions tackling the lack of harmonisation between the maritime National Single Windows for ship reporting and the inefficient data-sharing environment in most Member States and within the EU as a whole.
"Our objective was to achieve a certain level of harmonisation between the maritime National Single Windows for ship reporting requirements each time a ship arrives in or leaves a port. Establishing a framework for a technologically neutral, interoperable and interconnected European Maritime Single Window environment is a very important step forward tackling administrative burdens and costs for ports or for maritime transport operators", she said.
How to increase green investment in the EU
A shift to a less-polluting economy requires significant investment. The EU wants to attract more private money as public funds are insufficient.
EU investments
The EU needs about €180 billion a year of additional investment in energy efficiency and renewable energy to cut carbon emissions 40% by 2030. Even more is needed to achieve carbon neutrality by 2050.
Some investment in climate and environment projects comes from the EU budget. For example, about 20% of the 2019 budget of €165.8 billion is related to tackling climate change. The European Parliament wants to increase this share of the budget to 30%.
How does the EU attract private green investment?
Public money is not enough for the amount of green investment that is needed, which is why the EU is working to attract private investment. Billions have already been mobilised through the European Fund for Strategic Investments and European Investment Bank (EIB) loans, and the share of money earmarked for climate projects is set to increase.
The EIB's role in financing climate-friendly projects has increased. In her speech in Parliament in July, Ursula von der Leyen, the future president of the European Commission, said she would propose increasing it further by turning parts of the EIB into Europe's climate bank. How to get the EIB more involved in green projects was discussed by MEPs on Wednesday 9 October.
The Parliament and the Council are also discussing new rules on sustainable investment that would act as a guide to investors, businesses and policy makers on what economic activities and investments should be considered as green.
EU signs agreement with Montenegro on European Border and Coast Guard cooperation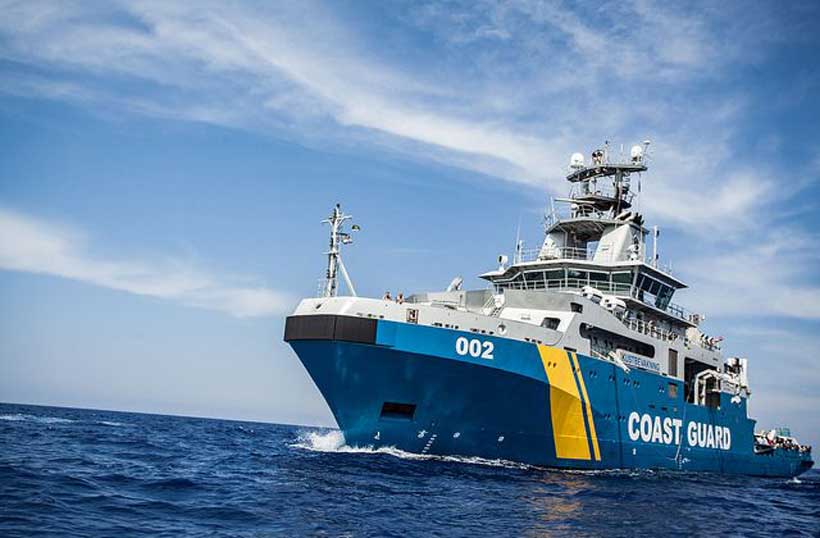 Today, the European Union signed an agreement with Montenegro on border management cooperation between Montenegro and the European Border and Coast Guard Agency (Frontex). The agreement was signed on behalf of the EU by Dimitris Avramopoulos, Commissioner for Migration, Home Affairs and Citizenship and, Maria Ohisalo, Minister of the Interior of Finland and President of the Council, and on behalf of Montenegro by Minister of the Interior, Mevludin Nuhodžić.
Dimitris Avramopoulos, Commissioner for Migration, Home Affairs and Citizenship said: "Today, we are further strengthening our border cooperation with Montenegro, taking yet one more step towards bringing the Western Balkan region closer to the EU. The migratory and security challenges we face are common and our response must be joint too."
Maria Ohisalo, Minister of the Interior of Finland said: "The objective of this agreement is to allow Frontex to coordinate operational cooperation between EU Member states and Montenegro on the management of the borders that the European Union and Montenegro have in common. The signing of this agreement is yet another demonstration of the deepening and expanding cooperation with Montenegro. It will bring benefits for both parties, in particular in enhancing border management activities."
This agreement allows the European Border and Coast Guard Agency to assist Montenegro in border management, carry out joint operations and deploy teams in the regions of Montenegro that border the EU, subject to Montenegro's agreement.
These activities aim at tackling irregular migration, in particular sudden changes in migratory flows, and cross-border crime, and can involve the provision of increased technical and operational assistance at the border.
Strengthened cooperation between priority third countries and the European Border and Coast Guard will contribute to tackling irregular migration and further enhance security at the EU's external borders.
Next steps
The draft decision on the conclusion of the agreement was sent to the European Parliament, which needs to give its consent for the agreement to be concluded.
Background
Today's status agreement is the second such agreement to be concluded with a partner country, after a similar agreement was signed with Albania in October 2018. Negotiations with Montenegro were concluded on 5 July 2018 and the draft status agreement was initialled by Commissioner Avramopoulos and Montenegro Interior Minister Mevludin Nuhodžić in February 2019. The Council then authorised the signature of the agreement on 19 March 2019.
Similar status agreements have also been initialled with North Macedonia (July 2018), Serbia (September 2018) and Bosnia and Herzegovina (January 2019) and are pending finalisation.
The European Border and Coast Guard launched the first-ever joint operation on the territory of a neighbouring non-EU country in Albania on 22 May this year.
The European Border and Coast Guard Agency can carry out deployments and joint operations on the territory of neighbouring non-EU countries, subject to the prior conclusion of a status agreement between the European Union and the country concerned.
Earlier this year, following a proposal by the European Commission, the European Parliament and the Council agreed to reinforce the European Border and Coast Guard. This will allow for joint operations and deployments to take place in countries beyond the EU's immediate neighbourhood.
Cooperation with third countries is an important element of the European integrated border management concept. This concept is applied through a four-tier access model which includes: measures in third countries, measures with neighbouring third countries, border control measures and measures within the Schengen area.
European Union is strengthening its partnership with Senegal with €27.5 million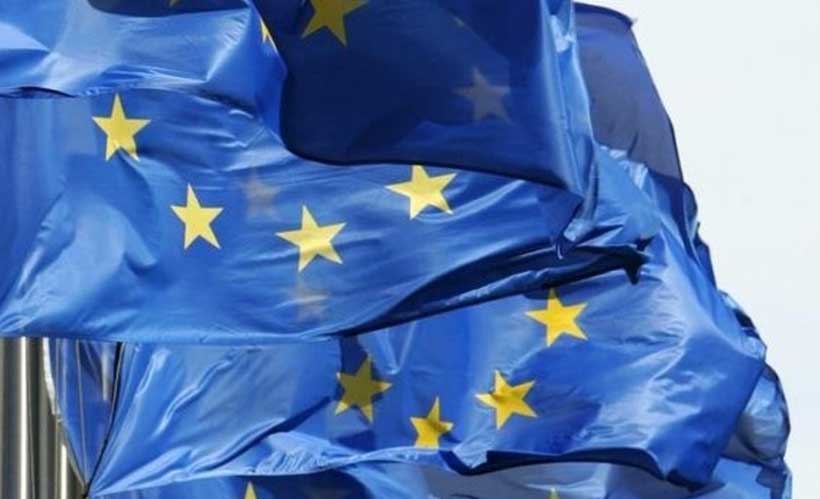 During a visit to Senegal, the Member of the Commission in charge of International Cooperation and Development, Neven Mimica, signed cooperation programmes for a total of €27.5 million. The programmes will increase access to electricity and renewable energies, and boost support to civil society and the technical implementation of development cooperation with Senegal.
Commissioner Mimica said: 'These programmes, worth €27.5 million in total, will support inclusive and sustainable development in Senegal, in the spirit of our Africa-Europe Alliance for Sustainable Investment and Jobs. The European Union remains at Senegal's side to strengthen political dialogue between the authorities and civil society, and to improve the Senegalese people's living conditions.'
The three programmes consist of:
-a support programme for the development of renewable energies (€20 million) that will improve access to electricity in the most deprived rural areas.
-a support programme for civil society (€4 million) that will support open and constructive dialogue between civil society, the Senegalese authorities, the private sector and Senegal's partners for the inclusive and sustainable development of the country.
-technical cooperation (€3.5 million) that will improve the implementation of the EU cooperation programmes with Senegal to facilitate investment and job creation.
During his visit, Commissioner Mimica met President Macky Sall to discuss shared priorities, in particular job creation through the development of the private sector and investment in regional infrastructure, as well as combating climate change.
Background
The total amount of EU assistance provided to Senegal is €579.3 million, with €347 million from the 11th European Development Fund and €177.2 million from the Emergency Trust Fund for stability and addressing root causes of irregular migration and displaced persons in Africa.
Senegal also benefits from several regional programmes under the 11th EDF for an amount of €55.1 million enabling investments in regional infrastructure and improving competitiveness in West Africa.