UNIDO fosters dynamic dialogue on women's economic empowerment in Europe and Central Asia
The United Nations Industrial Development Organization (UNIDO) continues to promote a dynamic dialogue on women's economic empowerment and entrepreneurship, also through today's promotional event titled "UNIDO as a global platform for the promotion of women's economic empowerment – Initiatives in Europe and Central Asia".
"UNIDO's engagement in these initiatives aims at multiplying and diversifying women's economic opportunities," said UNIDO Director General LI Yong during his opening remarks. "The importance of concerted efforts by the international community, national governments and the private sector cannot be stressed enough."
Recent success stories from the Organization's work in Europe and Central Asia were presented, including the initiatives piloted under the ongoing "UNIDO as a platform to promote women economic empowerment and entrepreneurship" project that is funded by the Government of the Russian Federation. All examples highlighted the indispensable role of women in attaining inclusive and sustainable industrial development (ISID), and showcased many solutions that could be replicated globally.
The Russian Federation continues to be a key UNIDO donor and a champion of women's economic empowerment and entrepreneurship; Deputy Chairperson of the Federation Council of the Federal Assembly, Galina Karelova, Deputy Minister of Industry and Trade, Gulnaz Kadyrova, and Permanent Representative of the Russian Federation to UNIDO, Ambassador Mikhail Ulyanov, all recognized UNIDO's role in mobilizing international and national partners to pursue the economic empowerment of women.
"We realize projects that have added value," said Kadyrova in her address to the audience, emphasizing the importance of investing in creative industries in order to preserve unique technologies and make them sustainable.
The event also allowed the newly-appointed UNIDO Goodwill Ambassador Veronika Peshkova to share her personal success story as well as her vision on promoting women's entrepreneurship and leadership. She used the opportunity to introduce an innovative complex development model on women in the economy ecosystem and expressed assurance that "the successful stories from Russia can be replicated on a global level."
The event gathered over 120 persons, including representatives of Permanent Missions and high-level officials from the Russian Federation.
ADB, Alibaba Establish Strategic Partnership for Rural Vitalization in China
Asian Development Bank (ADB) Vice-President Mr. Ahmed M. Saeed and Alibaba Group Partner and President of the Public Affairs Department Ms. Wen Jia today signed a memorandum of understanding (MOU) to cooperate in support of rural vitalization in the People's Republic of China (PRC).
Under the agreement, ADB and Alibaba will jointly support the PRC's rural vitalization program by promoting the development of the internet-plus economy to help modernize the agriculture sector, with the aim of helping eliminate extreme poverty in the PRC. ADB will incorporate in its PRC projects new technology platforms to support the digital rural economy using Alibaba's strong technological expertise.
"ADB and Alibaba each have unique resources and advantages they can use to support rural development, protect the urban and rural environment, improve the safety and quality of agricultural production, and increase farmers' incomes," said Mr. Saeed. "We believe this cooperation will demonstrate how an international financial institution and a private sector leader can work together to address rural challenges using innovative approaches."
The cooperation will focus on three areas: promoting smart farming and internet-plus agriculture technology applications in food and agriculture value chains; promoting ecological management through forest restoration, rural financial services, and crowd sourcing solutions to distribute funds to target beneficiaries; and digitizing and generating rural solid waste value streams.
Through the MOU, ADB is also embarking on a wider knowledge partnership with Alibaba to promote sharing of the latest internet-plus and agriculture technology applications to ADB's clients through events and meetings, consultations, training and capacity development for government personnel, publications, and joint analytical work.
Alibaba Group, founded in Hangzhou in the PRC, is a multinational conglomerate holding company specializing in e-commerce, retail, internet, and technology.
Afghanistan: EU reinforces humanitarian support with €40 million as crisis worsens
The European Commission has allocated an additional €40 million in emergency assistance for those affected by the worsening humanitarian situation in Afghanistan, as well as for Afghan refugees in neighbouring Pakistan and Iran. This brings total EU humanitarian aid for the Afghan crisis to €77 million in 2019: €61 million in Afghanistan, €9 million in Pakistan and €7 million in Iran.
"The humanitarian outlook in Afghanistan is as bleak as ever. Not only has the conflict between the government and non-state armed groups intensified since the beginning of the year, but devastating floods have also hit this war-torn country. The EU is boosting humanitarian aid to help those most in need, especially children," said Commissioner for Humanitarian Aid and Crisis Management Christos Stylianides.
The new funding will get aid to the most vulnerable families across the country, focusing on the victims of war, forced displacement and natural disasters, as well as returning Afghan refugees. This includes providing emergency healthcare, shelter, food, access to clean water and sanitation facilities, and protection services, targeting women and children. The EU will also continue to provide education for children who have had to leave their schools.
In Pakistan, the EU funding will provide assistance to Afghan refugees, as well as internally displaced Pakistanis. In Iran, EU aid will ensure the delivery of vital assistance, including protection and access to basic services such as education and healthcare, to Afghan refugees in the country.
The EU has funded humanitarian operations in Afghanistan since 1992, providing up to €872 million to date. Funds are allocated strictly on the basis of the humanitarian principles of independence, impartiality and neutrality to ensure access to those in need and are only provided to humanitarian organisations.
Background
Afghanistan is one of the most violent crisis-ridden countries in the world. The worst-hit communities are those that have been displaced or have lost access to basic services due to the conflict between government forces and armed opposition groups, which has worsened since the beginning of 2018. While the conflict continues to limit people's access to basic services and lifesaving assistance, the total number of displaced people has risen to almost 3.4 million. Meanwhile, at least 6 million Afghans still live as refugees in neighbouring Iran and Pakistan, many of them without registration or legal status.
The risks of natural hazards further aggravates the humanitarian needs. The aftermath of the 2018 drought and 2019 floods continue to affect over 6.2 million people in 22 out of 34 provinces across Afghanistan.
Regional Conference on Air Quality Management in the Western Balkans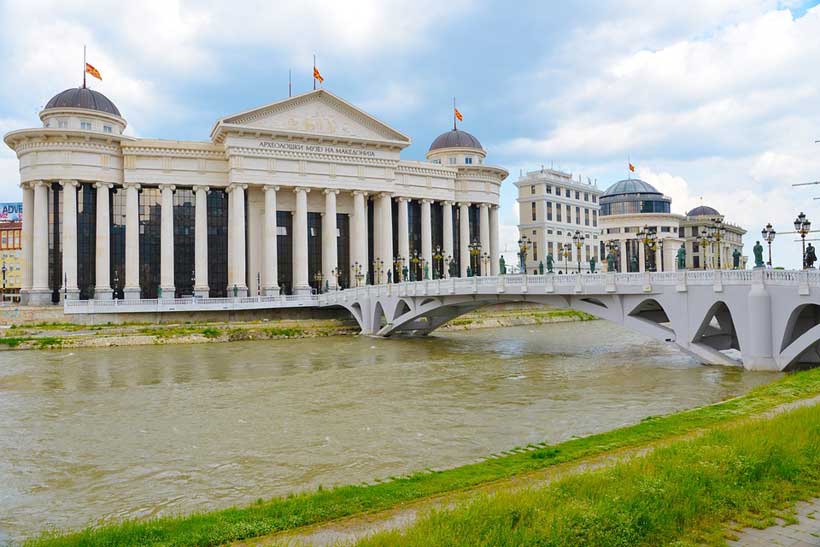 Government representatives from North Macedonia, Kosovo, Bosnia and Herzegovina (BiH) and Serbia met today in Skopje for a regional conference on Air Quality Management – Issues, Solutions, and Financing Approaches. Jointly hosted by the Government of North Macedonia and the World Bank, the conference was an opportunity to learn from experiences from the Western Balkans and from EU and other countries (such as India and China) about innovative ways to approach air quality management, mobilize knowledge, and encourage stronger regional cooperation in this area.
Ambient air pollution (AAP) is a serious global health problem that accounts for an estimated 4.2 million premature deaths per year worldwide. Exposure to fine particulate matter (PM2.5) is especially dangerous to human health because these particles find their way deep into lungs and bloodstream resulting in serious health effects. Premature deaths and illnesses caused by air pollution can result in increased health expenditures and labor productivity losses. People in Eastern Europe and the Western Balkans are frequently exposed to extremely high air pollution in urban areas often exceeding the levels considered safe by the WHO.
"Addressing air pollution in the Western Balkans is an environmental and public health challenge that needs to be urgently addressed and it is high on the agenda of the World Bank as well as many other partners working in the region," said Marco Mantovanelli, World Bank Country Manager for North Macedonia and Kosovo. "We are pleased to be a part of these discussions today and are committed to continuing to support action to reduce air pollution and establish credible Air Quality Management systems in the region through advisory services, technical assistance, and mobilizing financing for investments."
"We value the analytical support from the World Bank and are looking forward to working with them and other development partners to mobilize the needed financing to help improve our air quality and reduce the impacts poor air quality has on people's health," said Jani Makraduli, Deputy Minister of Environment and Physical Planning, also emphasizing the need for regional collaboration. "These discussions help to strengthen cooperation in the Western Balkans, which is particularly important given that a significant portion of air pollution is transboundary."
The conference provided an opportunity to the World Bank to catalyze regional exchange and knowledge sharing and to present analytical findings from upcoming studies on the health and economic damage from air pollution in Bosnia and Herzegovina, Kosovo, and North Macedonia.
The conference also discussed that a comprehensive approach to tacking air pollution in the Western Balkans could be composed of three core components: (a) Data, knowledge, and strategy, including development of comprehensive air quality management plans and investment strategies; (b) Measures to reduce exposure to air pollution in short-term, especially for the young, weak, and vulnerable; and (c) Measures and investments into the persistent medium- to long-term reduction of pollution levels below internationally accepted standards.