Signposts for the gas outlook
Authors: Peter Zeniewski and Tae-Yoon Kim*
Global gas markets, business models and pricing arrangements are all in a state of flux. There is great dynamism, both on demand and supply, but still plenty of questions on what the future might hold and what a new international gas market order might look like. The World Energy Outlook doesn't have a forecast for what gas markets will look like in 2030 or 2040, but the scenarios and analysis provide some insight into the factors that will shape where things go from here.
The China effect on gas markets
Gas accounts for 7% of China's energy mix today, well below the global average of 22%. But China is going for gas, and this surge in consumption has largely erased talk of a global gas glut. China's gas demand expanded by a dramatic 15% in 2017, underpinned by a strong policy push for coal-to-gas switching in industry and buildings as part of the drive to "turn China's skies blue again" and improve air quality. Liquefied natural gas (LNG) imports grew massively, with China surpassing Korea as the second largest LNG importer in the world. Preliminary data for 2018 suggest similarly strong double-digit growth, putting China well on track to become the world's largest gas-importing country.
In the IEA's New Policies Scenario (NPS), the share of gas in China's energy mix is projected to double to 14% by 2040, and most of the increase is met by imports that reach parity with those to the European Union. Demand for LNG is set to quadruple over the same period, accounting for nearly 30% of global LNG trade flows. China has long driven global trends for oil, coal and, more recently, also for many renewable technologies. The "China effect" on gas markets is now becoming a pivotal element for those working in gas markets; this is a key reason why gas does relatively well in all the WEO scenarios.
There is no such a thing as 'emerging Asian demand'
While China has been grabbing headlines with its unprecedented growth in demand, other emerging Asian markets – notably India, Southeast Asia and South Asia – are also increasing their presence in the global gas arena. Emerging economies in Asia as a whole account for around half of total global gas demand growth in the NPS: their share of global LNG imports doubles to 60% by 2040.
However, although the region is often dubbed "emerging Asia" as a whole, it is difficult to generalise about its gas prospects. Gas has been a niche fuel in some markets (such as India) while it is well established in some others (parts of Southeast Asia, Pakistan and Bangladesh). While there appears to be plenty of room for further growth in aggregate, with the share of gas in the region's energy mix at less than 10%, this does not necessarily mean that all emerging Asian markets are poised to follow the path that China is taking. A wide variety of starting points and policy, supply security and infrastructure considerations make each emerging Asian market quite distinct. This requires a much more granular approach to understand the outlook for gas across this region.
Economics and policies need to be aligned for gas to grow
The case for gas can be compelling for countries that have significant resources within relatively easy reach, such as those in the Middle East or in much of North America. In these countries, there is scope for gas to displace or outcompete other fuels purely on economic grounds. However, the commercial case for gas looks weaker in many parts of emerging Asia, a key source of demand growth in our projections to 2040. Gas needs to be imported and transportation costs are significant; competition is formidable from amply available coal and renewables; gas infrastructure is often not yet in place in many cases; and consumers and policy makers are sensitive to questions of affordability.
Gas can be a good match for the developing world's fast-growing urban areas, generating heat, power and mobility with fewer CO2 and local pollutant emissions than coal or oil. In carbon-intensive systems or sectors, it can play an important role in accelerating energy transitions. But – as China has shown – economic drivers need to be supplemented by a favourable policy environment if gas is to thrive. Without such a strategic choice in favour of gas, the fuel could be pushed to the margins by cheaper alternatives.
The main growth sector is no longer power
For now, power generation is the largest gas-consuming sector. Gas has some important advantages for power generation, notably the relatively low capital costs of new plants and the ability to ramp generation up and down quickly – an important attribute in systems that are increasingly rich in solar and wind power. But this is also the sector in which competition is most formidable; lower-cost renewables and the rise of other technologies for short-term market balancing – including energy storage – diminish the prospects for gas growth in the power sector, particularly in the Sustainable Development Scenario (SDS). A similar dynamic is visible in the use of gas to provide heat in buildings, where prospects are constrained by electrification and energy efficiency.
The largest increase in gas demand in the New Policies Scenario is projected to come from industry. Where gas is available, it is well suited to meeting industrial demand. Competition from renewables is more limited, especially for provision of high-temperature heat. Gas typically beats oil on price, and is preferred to coal for convenience (once the infrastructure is in place) as well on environmental grounds. Gas demand in industry is also projected to be more resilient in the SDS than power generation, where demand is far more sensitive to growth of renewables.
The rise of industrial demand in gas importing countries can provide the sort of reliable, 'baseload' demand that can underpin new upstream and infrastructure developments around the world. However, it also means less flexibility to respond to fluctuations in price, as industrial consumers can rarely switch to other fuels if gas prices rise, while power systems typically are more responsive and flexible in modulating their fuel mix.
The risk of market tightening in the 2020s has eased, as competition for new gas supply heats up
There was a distinct lull in new LNG project approvals for three years from 2015, but a pickup in approvals in the second half of 2018, led by a major new project on Canada's west coast, is easing the risk of an abrupt tightening in gas markets around the mid-2020s.
Qatar is among the frontrunners developing new low-cost export capacity, based on its huge potential to tap into liquids-rich gas and leverage its vast existing infrastructure complex at Ras Laffan. But there is a long list of other potential export projects around the world, from the Russian Arctic to East Africa.
The extraordinary growth of shale output means that, by 2025, one in every four cubic metres of gas produced worldwide is projected to come from the United States. With a large number of proposed LNG export projects, the United States is likely to become a cost benchmark for a diverse set of countries looking to expand or announce their presence in international gas markets. International gas supply in the past has been quite concentrated, dominated by a major pipeline exporter (Russia) and a single giant of LNG (Qatar). Supply in the future looks increasingly diverse and competitive, with LNG taking an increasing share of long-distance trade.
LNG is changing the business of trading gas …
The ramp up of new destination-flexible, hub-priced LNG supplies coming out of the United States is providing a catalyst for change in the global gas market. For decades, international gas trade (both pipeline gas and LNG) was dominated by point-to-point deliveries of gas sold under long-term oil-indexed contracts between integrated gas suppliers and monopoly utility buyers.
This model has been under pressure for some time and is now changing quickly, with a host of new market players positioning themselves between buyers and sellers. Larger portfolio players in particular are growing in importance, contracting capacity at liquefaction and regasification terminals around the world, to service a diverse range of offtake contracts across multiple markets. Smaller independents and trading houses are also emerging, taking open positions in the market, buying and selling single cargoes to take advantage of arbitrage opportunities.
European and Asian utilities have meanwhile developed their own trading capabilities, evolving away from their traditional role as passive off-takers. This expanding middle ground between buyers and sellers has helped to underpin the growth of spot LNG sales, allowing for the re-selling, swapping or redirecting of cargoes, utilising a wide variety of short- and long-term contracts.
…but don't write off traditional long-term contracts
These recent trends do not necessarily imply the end of long-term contracting for new supply: new projects remain huge multi-billion dollar investments that require significant commitments, and there are buyers who stand ready to sign up for guaranteed long-term deliveries: in 2018, Chinese buyers alone signed long-term contracts for around 10 million tonnes per annum. Other established buyers such as Japan, South Korea, and Taiwan are likely to continue to source gas via long-term contracts.
For buyers in emerging markets, the relative attractiveness of purchasing LNG on the spot market or via short- or long-term contracts depends to a large extent on the anticipated evolution of gas demand in their domestic market, and the associated appetite to take on supply and price risk. A high level of reliance on the spot market or short-term deals implies greater exposure to price volatility as well as competition with distant markets that may be willing to pay more for gas. Import portfolios in emerging markets are therefore likely to feature a balance of firm, flexible and uncontracted gas in order to match the price and volume sensitivity of a relatively uncertain demand profile.
Not all gas is created equal
Suppliers could do much more to bolster the environmental case for gas by lowering the indirect emissions involved in extracting, processing and transporting it to consumers. In WEO-2018, a first comprehensive analysis of these indirect emissions shows that, on average, they represent around a quarter of the full lifecycle emissions from natural gas. There is also a very large spread between the lowest and the highest-emitting sources. Switching from consuming the most emissions-intensive gas to the least emissions-intensive gas would reduce emissions from gas consumption by nearly 30%, equivalent to upgrading from a traditional to a new condensing gas boiler.
This analysis doesn't change our conclusion that, in all but the very worst cases, using gas brings environmental benefits compared with coal. But there are ways to improve the picture and, in our view, producers who can demonstrate that they have minimised these indirect emissions are likely to have an advantage.
Eliminating methane leaks – especially via regular leak detection and repair programmes – and cutting back routine flaring are some of the most cost-effective measures. In fact, many methane-reduction measures could actually end up saving money. Operators are also starting to look at electrifying upstream and liquefaction operations using low-carbon electricity. Finally, investment in hydrogen and biomethane could reduce or bypass emissions and make today's gas infrastructure more compatible with a low-emissions future.
The gas security debate is changing
We are beginning to see the contours of a new, more globalised gas market, in which gas takes on more of the features of a standard commodity. This environment creates a new context for assessing security. While the reliability of cross-border pipeline gas continues to form a crucial part of the energy security equation, the flexibility and responsiveness of global LNG supplies are becoming increasingly important indicators (as highlighted in the IEA's Global Gas Security Review series).
As LNG supplies lead to more interconnected markets, local supply and demand shocks have greater potential to reverberate globally (as they do in oil markets). The extent to which LNG can adequately respond to such shocks becomes a responsibility that extends beyond governments and monopoly energy suppliers, to portfolio players, traders and shippers. Moreover, the evolving premium among some consumers for greater flexibility, while in some respects positive for security, also contributes to a disconnect between buyer preferences for short-term contracts and seller requirements for long-term commitments to underpin major new infrastructure projects; this could raise questions about the timing and adequacy of investment.
Gas markets are changing: some of today's hazards might recede but policy-makers and analysts need to be constantly aware of new risks.
*Tae-Yoon Kim, WEO Energy Analyst
China, biomarine energy and its players
In the future, China and Europe will compete and cooperate in the field of ocean energy and green hydrogen energy production. This is why this aspect is crucial in building a bridge of cooperation and friendship between China and Europe.
Wave energy in China is generally low and accounts for only one seventh of wave energy in Europe. Fujian Smart Energy Technology Co., Ltd. has a new patented technology that can increase wave energy in the operating area by over 10 times, causing negligible changes to the environment. It is an environmentally friendly technology that does not affect the free movement of marine life, and can increase wave power generation by over 100 MW. It is certainly innovative, ingenious and daring. It will require strong support from the Ministry of Natural Resources.
The "National Independent Contributions" are non-binding national plans outlining climate actions, including climate-related targets, policies and measures that governments intend to implement in response to climate change and as a contribution to achieving the global goals set out in the Paris Agreement of December 12, 2015.
In these projects China has proposed that carbon dioxide emissions should peak around 2030, striving – as a stakeholder – to achieve this target as soon as possible. In 2030, carbon dioxide emissions per unit of GDP will be reduced by 60-65% compared to 2005 and primary energy consumption will focus on non-fossil energy.
The percentage has reached about 20% and the volume of forest stock has increased by about 4.5 billion cubic metres compared to 2005. Support for this project may enable China to reach this target earlier.
Shenzhen (a sub-provincial centre of the People's Republic of China belonging to the Guangdong Province) is positioned as a global oceanic central city. China plans to initiate wave hydrogen production projects in Shenzhen and establish headquarters there.
In this regard, the European Union will invest 470 billion euros in clean energy over the next 25 years, with a focus on the hydrogen energy sector. The European Union has already launched its Hydrogen Energy Strategy in summer 2020. By the end of 2024, the European Union will build a batch of renewable hydrogen electrolysis equipment with a single capacity of 100 megawatts and annual production across Europe will exceed one million tonnes.
The aim is to promote this technology in Europe and later in the world through the Belt and Road Initiative, i.e. the New Silk Road called for by President Xi Jinping. There are plans to build one hundred 600-MW wave power plants and one hundred wave hydrogen production projects with an annual output of 100,000 tonnes over the next 15 years.
China's Roadmap 2.0 for Energy Saving Technology and New Energy Vehicles foresees that by the end of 2035 the number of fuel cell vehicles will amount to one million and the demand for hydrogen will reach two million tonnes. The International World Group's 600-MW wave power project will produce 103,000 tonnes of green hydrogen per year.
The project can meet China's hydrogen demand until 2035 and will provide energy from green and renewable hydrogen.
The China Hydrogen Energy Industry Development Report 2020 forecasts that, by the end of 2050, hydrogen energy will account for 10 per cent of final energy consumption, the number of hydrogen fuel cell vehicles will be 30 million and hydrogen demand will be equal to 60 million tonnes.
The International World Group's project can provide a steady flow of green hydrogen energy for 30 million vehicles. The related Sino-European Strategic Cooperation Agreement for Ocean Energy Development has a first and a second phase. The first will see the establishment of a global ocean energy technology research and development centre and then a Sino-European ocean energy technology research and development centre in Shenzhen.
At the same time, the ocean energy technology will be focused on its generation: from wave motion, from tidal power without dams, from offshore wind systems and also from offshore solar energy.
The cost of producing hydrogen from non-fresh seawater is lower than the cost of producing hydrogen from oceans and pertains to an advanced technology.
Zhisheng Energy currently holds invention patents for 100-MW wave power generation, as well as for environmentally friendly tidal power generation, and 10-MW wind power generation.
On the afternoon of April 16, President Xi Jinping held a video-conference-in Beijing with French President Macron and German Chancellor Merkel. The leaders of the three countries held an in-depth exchange of views on cooperation for tackling climate change, China-EU relations, anti-epidemic cooperation and major international and regional issues.
President Xi Jinping stated that China would strive to achieve peak carbon emissions by 2030 and carbon neutrality by 2060. This means that China, as the largest developing country on the planet, will complete the world's highest carbon intensity reduction in a shorter timeframe than any third party. This stands in contrast to other powers that in Presidential candidates' election speeches promise respect for the environment, but in fact do nothing more than confirm old energy production systems.
The President said China decided to accept the Kigali Amendment of October 15, 2016 to the Montreal Protocol of August 26, 1987 to strengthen the control of greenhouse gases other than carbon dioxide such as HFCs (refrigerant gases containing hydrofluorocarbons).
He argued that responding to climate change should be the common cause of all mankind and should not be a bargaining chip for geopolitics, a target to attack other countries or an excuse to erect trade barriers.
During the video-conference the President also said China would adhere to the principles of equity, common responsibilities and responsibilities differentiated by the respective capabilities, as well as promote the implementation of the United Nations Framework Convention on Climate Change of June 4, 1992 and the Paris Agreement and actively carry out South-South cooperation on climate change.
He added he hoped that developed economies would lead by example in reducing emissions and take the lead in meeting their climate financial commitments, so as to provide adequate technical and capacity-building support to developing countries to tackle these epoch-making energy changes.
A few words are now appropriate about Xi Jingping's most important collaborator on environmental issues: Ministers Lu Hao and Huang Runqiu.
The Minister of Natural Resources, Lu Hao (born in 1967), was the youngest provincial Governor in China, ruling Heilongjiang Province (population: 38,312,224 inhabitants in 2010) from 2013 to 2018. Lu Hao also served as First Secretary of the Communist Youth League and vice-mayor of Beijing. At the age of 20, he was elected Head of the University Students' Union, becoming the first student union President, elected by popular vote since the Cultural Revolution. He holds a degree in Economics and Business from Peking University.
Lu Hao became Head of the Zhongguancun Administrative Office in 1999, thus beginning his career in the Public Administration. The area is known as China's Silicon Valley, rich in technology start-ups.
He also served ex officio as President of the China Youth University for Political Sciences. Prior to Lu Hao, several political heavyweights, including former party leaders Hu Yaobang and Hu Jintao, as well as Premier Li Keqiang, had served in that position.
East Mediterranean Gas Forum and Turkish expansion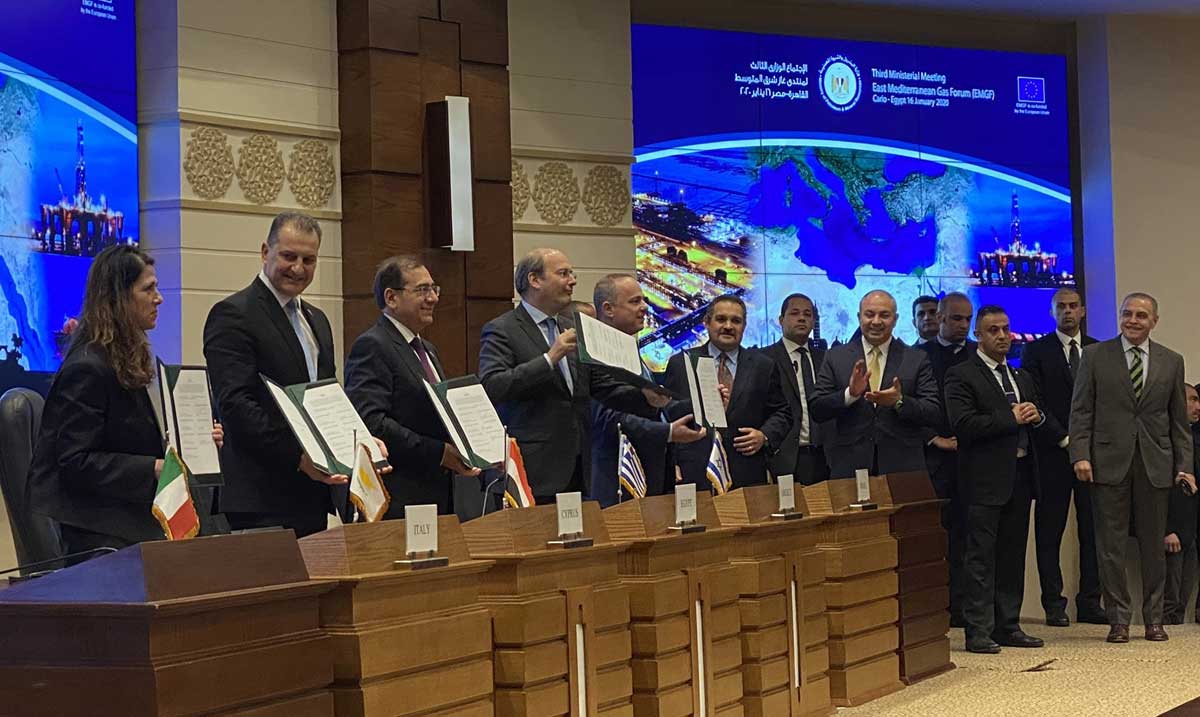 The East Mediterranean Gas Forum (EMGF) is a unique regional organization in the eastern Mediterranean region. The establishment of the organization was announced when Turkey was seeking to expand in the Mediterranean region, as well as some eastern Mediterranean countries, such as Libya. Libya's national security is an integral part of Egypt's national security. In 2020, President Al-Sisi stated that: "Sirte and al-Jafra are a red line." It is worth noting that Egypt has played an essential role in achieving a ceasefire in Libya. Egypt does not seek to interfere in Libya's internal affairs but seeks to preserve its national security. Egypt supports the negotiations under the auspices of the United Nations and calls on all the disputing parties in Libya to negotiate and end the dispute in Libya in order to restore Libya's stability and security. Turkish expansion in the Mediterranean causes concern to both Cyprus and Greece, as Turkey is drilling for gas near the Greek island of Crete, which has led to an escalation of tension between Turkey, Cyprus, and Greece. That led to the international community's intervention to support Greece against the Turkish expansion, France pledged military aid to Greece, and Germany called on all parties to calm the conflict over gas in the Mediterranean. Turkey began the exploration process in 2019, and Turkey sees that it has many natural resources in the eastern Mediterranean and seeks to exploit it. However, there is still a problem of demarcating borders between Turkey and some eastern Mediterranean countries, which made the exploration process illegal. The demarcation of the borders between Libya and Turkey has led to the intensity of the conflict between Turkey and Greece. It is possible to say that Turkey did so in response to establishing the East Mediterranean Forum.
The East Mediterranean Forum is a regional organization, which includes six countries: Egypt, Greece, Cyprus, Jordan, Italy, and Israel. Its headquarters are located in Cairo, the capital of Egypt. The East Mediterranean Gas Forum organization was a forum. This forum was co-founded by Egypt, Jordan, Greece, Cyprus, Palestine, and Israel. The international community welcomed the idea of the forum. France requested to join the forum, and the United States of America attended the forum meeting as an international observer. Although Palestine is one of the founders of the East Mediterranean Gas Forum in 2019, it didn't sign the protocol of the organization. Palestinian News and Information Agency reported that Palestine did not participate in the signing ceremony. And as a co-founding country of the forum, it will not retreat from the membership of any international organization that affirms its national and sovereign rights. The transformation of the Gas Forum into an international organization is an important and historic step in the region. It allows the countries of the region to cooperate in the eastern Mediterranean region. It's worth mentioning that the eastern Mediterranean region includes nine countries, Egypt, Cyprus, Greece, Lebanon, Palestine, Syria, Libya, Turkey, and Israel. And now only four countries from eastern Mediterranean region joined the organization.
The forum is an economic and political organization, which its primary goal is the economic exploitation of natural gas and the interest in strengthening cooperation and developing dialogue between the states of the organization; in addition to that, the organization works to protect the wealth of its members in the eastern Mediterranean region against Turkish expansion and it also puts an end to Turkey's illegal drilling activities in the region. As we can see, the organization attempts to reshape the balance of power in the region. Although the clear objectives of the organization, there are many challenges face it, including challenges related to the organization as an institution, such as the mechanisms of the institution, decision-making, conflict resolution, and protection of the region's gas wealth. In addition to that, border problems between some organization members and other countries, such as the problem of borders between Palestine and Israel and the dispute over the demarcation of the maritime borders between Lebanon and Israel.
Pakistan's water-and-energy crisis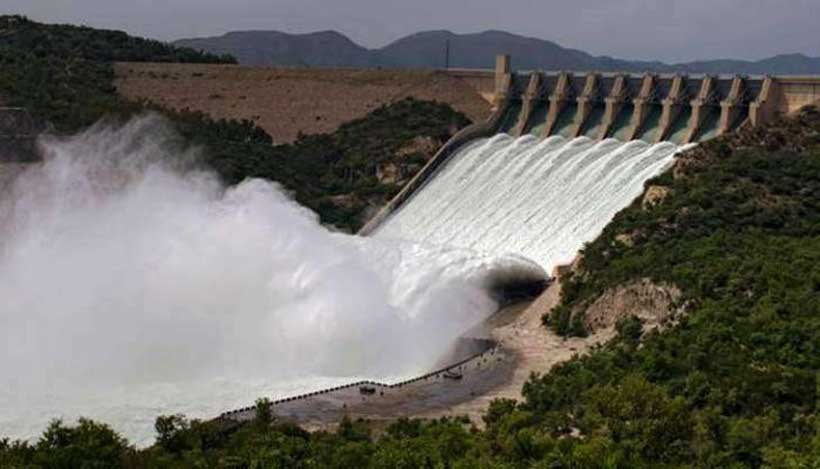 The Indus Water Treaty talks between India and Pakistan had been in limbo since India abrogated special status (Article 370) of the occupied Kashmir and usurped hereditary rights(Article 35-A) of its permanent citizens. Following peace on the line of control, the two countries, water commissioners of the two countries held a meeting in March 2021 (though supposed to be held in 2019) to resolve outstanding issues. The main focus was on Pakistan's objections to design of Indian hydropower projects on the Chenab River. India is building the 1,000 MW Pakal Dul Hydro Electric Project on river Marusudar, a tributary of the Chenab. The project is located in Kishtwar district of Jammu & Kashmir. The second project, Lower Kalnai, is being developed on the Chenab River.
The meeting was delayed because of India's pugnacious attitude (surgical strikes, cartographic aggression on Kashmir, etc.).
The Indus Waters Treaty is a water-sharing treaty between India and Pakistan, facilitated by the World Bank, to use the water available in the Indus River and its tributaries. The treaty allocated the waters of the western rivers that are the Indus, Jhelum, and Chenab to Pakistan and those of the eastern rivers, namely the Ravi, Beas, and Sutlej, to India. According to provisions of the Indus Waters Treaty, all the waters of the Eastern Rivers (Sutlej, Beas, and Ravi), amounting to around 33 million acre feet (MAF) annually, is allocated to India for unrestricted use and the waters of the Western rivers (Indus, Jhelum, and Chenab) amounting to around 135 MAF annually largely to Pakistan. Under the treaty, India has been given the right to generate hydroelectricity through run-of-the-river projects on the western rivers, subject to specific criteria for design and operation.
The treaty also envisaged funding and building of dams, link canals, barrages, and tube wells like the Tarbela Dam on the Indus River and the Mangla Dam on the Jhelum River.
Since time immemorial, the Indus-river system has been used for irrigation in undivided India. However modern irrigation- engineering work was initiated dating 1850s during the British rule. The treaty was necessitated by partition of India into the dominions of India and Pakistan in 1947.
The fruition of the treaty is attributed to David Lilienthal, former head of both the Tennessee Valley Authority and the U.S. Atomic Energy Commission.
After six years of talks, Indian Prime Minister Jawaharlal Nehru and Pakistani President Mohammad Ayub Khan signed the Indus Waters Treaty in September 1960. The Indus-water treaty required the creation of a Permanent Indus Commission, with a commissioner from each country, to resolve e any difference of opinion on architecture, design, and other aspects of the dams that the two countries may build on the allocated rivers. Aside from bellicose statements to scrap the treaty, the Indus treaty remained intact though the two countries fought many wars.
In 2017, India completed the building of the Kishanganga dam in occupied Kashmir and continued work on the Ratle hydroelectric power station on the Chenab River despite Pakistan's objections.
In post-Ayub era, Pakistan was not able to make progress on making new dams particularly the Kalabagh Dam. The construction of the dam was delayed owing to frivolous objections raised by the three provinces that are Sindh, Balochistan and Khyber Pakhtunkhwa.
Instead of trying to evolve consensus on the vital water projects, Pakistan's politicians remained engrossed in pettifoggery or machinations to pull down whichever government happened to be in power.
Necessity of the Kalabagh Dam
This project was approved by the Technical Committee on Water Resources during 2003-2005. However, the feasibility report has not been implemented for over 15 years. Now three of the four provinces (excluding the Punjab) are at daggers drawn over it. The fact however remains that the inter-provincial committee was composed of eight technical experts, two from each province.
The Committee also looked into all aspects including the effect of dilution of seawater with fresh water, seawater intrusion into the groundwater, riverine irrigation, and forests fisheries (Pala fish, shrimp, kharif and rabi cultivation), besides growth of Mangrove forests. The project had already been approved by the World Bank Indus Special Study Group in its report titled Development of Water and Power Resources of Pakistan: A Sectoral Analysis (1967). The estimated cost, then, was US$6.12 billion, over six years from 1977 to 1982.
After commissioning of Tarbela Dam in 1976, the dam could have been built in six years by 1982. The cost per unit of 12 billion units, the KBD hydel electricity was Rs1.5 as compared to Rs16.5 per unit from thermal sources.
The dam was to serve as a receptacle to store monsoon flows of the upper reaches of the mighty Indus.
Our power shortage then was 4000-5000 MW. The estimated cost of constructing the dam was US$6.12 billion, over six years from 1977 to 1982. After commissioning of Tarbela Dam in 1976, the dam could have been built in six years by 1982. The cost per unit of 12 billion units the hydel electricity was Rs.1.5 as compared to Rs. 16.5 per unit from thermal sources. We are losing Rs. 180 billion per year due to ten time costlier production (12billion xRs.15 billion). Add to it loss of US$ 6.12 billion per annum from due to the superfluous flow of 30 million Acre Feet at of water from Kotri Barrage into the Arabian Sea (one MAF valued at US$1-1.5 billion).
Our water resources reserves have not risen pari passu with growth in population, 32.4 million in 1948 to 154.6 million in 2005, and 207.8 million in 2017. In kharif season, rivers flow at 84 percent while only 40 percent during the rabi season. The present water storage capacity in Pakistan is hardly 11.77million acres per feet (MAF) that is about only eight percent of the annual flow.
Factors of water crisis
Three provincial assemblies resolved against building the KBD. A politician alleged the dam would convert Sind into a desert. Apprehensions against the dam could be allayed by reviewing Water Apportionment Accord (as directed by Lahore High Court also vide its Order dated November 29, 2012, case no. WP 8777). No justification to kill the goose that lays the golden eggs.
Losses due to delay
The losses due to the delays in the project have soared up to Rs180 billion a year due to its 10-time costlier construction (1990 estimate). Added to it is the loss of $6.12 billion per annum due to superfluous flow of 30 million acre feet of water from Kotri Barrage into the Arabian Sea. In mangrove season, rivers flow at 84 per cent while only at 40 per cent during Rabi season. The present water storage capacity in Pakistan is hardly 11.77MAF that is only about eight per cent of the annual flow.
Legislative assemblies of three of our provinces, barring the Punjab province, have been bitterly opposing construction of the Kala Bagh Dam. Are they justified? To answer the question we have to look into various aspects of the construction of the dam, particularly feasibility and repercussions of constructing the dam. After enactment of the Eighteenth amendment, building of dams is now a provincial subject. The fact however remains that water security is more a national subject than a provincial one.
Debate about pros and cons
The construction of Kalabagh dam is predicted to supply over 4 million acre-feet additional water to Sindh. While explaining benefits of Kalabagh Dam, WAPDA engineer Shamsul Mulk stated that China would be generating around 30,000 megawatts of electricity from dams. "Even India has more than 4,000 dams," he said. "We lose billions due to the non-construction of dams."
Concluding remarks
The opposition to the Kalabagh Dam is whimsical rooted in political rhetoric. According to the United Nations' forecast, water scarcity would be Pakistan's greatest problem in current century.
The country has been in the grip of a severe energy crisis for several years. No one even talks about Kalabagh Dam. Towards the end of the 1980s, Pakistan met 70 percent of its energy needs from hydel (hydroelectric) power and 30 percent from thermal energy. By 2012-13, Pakistan became dependent on thermal energy generated from costly furnace oil and diesel by up to 44 percent, with the remaining 56 percent being generated from other, mainly thermal, sources. This change had a cascading effect on prices and the consumers' bills skyrocketed.
Hydel energy remains largely neglected, despite its low production cost. Many public sector electricity generation plants have outlived their utility. Without cheaper electricity, circular debt will continue to mount. Circular debt, accumulated in the power sector, is a handy excuse for the energy crisis. This debt piles up when downstream customers fail to pay their bills to upstream suppliers (or producers) in time. Who are the defaulters? They include not only ordinary citizens, but also the provinces, the public sector, influential corporations and powerful individuals (including political tycoons). To continue supplying power, the thermal producer has to borrow (and later pay interest charges and repay the contracted loan) and find alternative financial sources, unless the government makes the bounteous payment. The solution is simple: power distribution companies should promptly pay their dues to the generation companies.
However, circular debt is only the tip of the iceberg. There are many other factors blighting the energy scenario. The government needs to evolve a policy in which the power sector is prioritized.