New forms of work: Deal on measures boosting workers' rights
EP negotiators struck a deal with EU ministers on minimum rights for workers with on-demand, voucher-based or platform jobs, such as Uber or Deliveroo.
Every person who has an employment contract or employment relationship as defined by law, collective agreements or practice in force in each member state should be covered by these new rights. The case law of the Court of Justice, stating that a worker performs services for a certain time for and under the direction of another person in return for remuneration, should be also taken into account.
This would mean that workers in casual or short-term employment, on-demand workers, intermittent workers, voucher-based workers, platform workers, as well as paid trainees and apprentices, deserve a set of minimum rights, as long as they meet these criteria and pass the threshold of working 3 hours per week and 12 hours per 4 weeks on average.
Genuinely self-employed workers would be excluded from the new rules.
Increased transparency
According to the approved text, all workers need to be informed from day one as a general principle, and no later than seven days where justified, of the essential aspects of their employment contract, such as a description of duties, a starting date, the duration, remuneration, standard working day or reference hours for those with unpredictable work schedules.
MEPs successfully pushed for a maximal coverage of workers across the EU on the basis of common EU case law, not excluding major groups due to varying national definitions. MEPs also strongly pushed for providing key information to be shared once work starts.
Better protection for new forms of employment
To cover new forms of employment, the agreement defines a specific set of rights.
Predictable working hours and deadline for cancellation: workers under on-demand contracts or similar forms of employment should benefit from a minimum level of predictability such as predetermined reference hours and reference days. Workers should be able to refuse, without consequences, an assignment outside predetermined hours or be compensated if the assignment was not cancelled in time.
Member states shall adopt measures to prevent abusive practices in on-demand or similar employment contracts. Such measures can include limits to the use and duration of the contract, a rebuttable presumption on the existence of an employment contract with a minimum amount of paid hours, based on the average hours worked during a given period, or other measures with an equivalent effect. Such measures will need to be communicated to the Commission.
More than one job: the employer should not prohibit, penalise or hinder workers from taking jobs with other companies if this falls outside the work schedule established with that employer.
New rules for probationary period and training
Probationary periods should be no longer than six months or proportionate to the expected duration of the contract in case of fixed-term employment. A renewed contract for the same function should not result in a new probationary period.
Mandatory training foreseen in European and national legislation should be provided free of charge by the employer and count as working time. When possible, such training should be completed within working hours.
Enrique Calvet Chambon (ALDE, ES), the rapporteur said, "Today is an important day for citizens. We have obtained a provisional agreement to establish a minimum level of protection for workers, and we have significantly updated and adapted the current framework and rules to new forms of employment: flexible labour contracts but with minimum protection, increased transparency and predictability."
It was crucial to deliver the first EU legislation on working conditions and increased minimum rights after almost 20 years. I believe that we have achieved the best possible deal and that the more vulnerable workers will benefit from a European minimum protection framework that will fight abuse and regulate the flexibility of new forms of employment with minimum rights.
These minimum rights matters to the life of 500 million Europeans; it's a response to their expectations and will contribute to balance flexibility with security. This is a big step forward to reinforce and enhance the European social model and cohesion for the future. These new forms of employment will now be supported by basic minimum concrete rights at European level. "
The European Union continues to lead the global fight against climate change
The European Commission today adopted a Communication reaffirming the EU's commitment to accelerated climate ambition. Preparing for the Climate Action Summit by the United Nations Secretary General in New York on 23 September, the Commission recalls that the European Union has been at the forefront of global climate action, negotiating an inclusive international framework to respond to this challenge, while acting domestically with unity, speed and decisiveness. The EU has put concrete actions behind its Paris Agreement commitments, in line with the Juncker Commission priority of establishing an Energy Union with a forward-looking climate change policy.
Commission Vice-president for the Energy Union Maroš Šefčovič said: "With the Paris Agreement, for the first time all parties committed to reduce emissions. Now we must make sure these reductions are timely enough to avoid the worst of the climate crisis. The European Union will bring to New York the fruit of our work on the Energy Union: a realistic perspective of a climate-neutral Europe by 2050, backed by ambitious policies set in binding legislation. The EU has ensured that all sectors contribute to the transition. At the Climate Action Summit, we hope our plans will inspire other countries, and we hope to be inspired. Our message is simple: Europe delivers."
Commissioner for Climate Action and energy, Miguel Arias Cañete said: "The European Union has a powerful story to tell at the UN Climate Summit later this month. We are a global climate leader and our climate action is an outstanding example of delivery, including in the context of our Long Term Strategy process. The EU's approach is to ensure that climate ambition is not only about headline targets, but about actual delivery on our promises, about making sure that objectives will be fulfilled and emissions reductions will happen. As shown by the EU-wide survey published today, our approach has a very strong mandate from our citizens. I am proud to share these messages also in New York."
The European Union is the first major economy to put in place a legally binding framework to deliver on its pledges under the Paris Agreement and it is successfully transitioning towards a low emissions economy, with a view to reach climate neutrality by 2050. Ambitious climate action enjoys strong democratic support. According to the latest special Eurobarometer on climate change as published today, 93% of Europeans believe that climate change is a serious problem.
Moreover, the EU and its member states, true to their commitment to multilateral action rooted in science, are actively preparing to communicate by early 2020 a long-term strategy with the objective of achieving climate neutrality by 2050, as proposed by the Commission. The Commission presented its vision for a prosperous, modern, competitive and climate neutral economy in November 2018 and a large majority of member states endorsed this vision in June 2019. According to the Eurobarometer, 92% of Europeans supported making the EU climate-neutral by 2050. Under the Paris Agreement, all parties have to present a long-term strategy by 2020.
Background
The EU continues to deliver on its commitments:
The EU has the most comprehensive and ambitious legislative framework on climate action in place and it is successfully transitioning towards a low emissions economy, aiming at climate neutrality by 2050 – between 1990 and 2017 its greenhouse gas emissions were reduced by 23% while the economy grew by 58%.
The EU has already over-achieved its 2020 greenhouse gas emissions reduction target and has completed its unique binding legislative framework that will allow us to over-deliver on our climate targets for 2030. At the same time, the EU Adaptation Strategy has encouraged national, regional and local adaptation action since 2013.
Conscious that our emissions make up only around 9% of the global total, the EU is continuing its outreach and cooperation, financial and technical, to all partner countries. The EU remains the world's leading donor of development assistance and the world's biggest climate finance donor. Providing over 40% of the world's public climate finance, the EU and its Member States' contributions have more than doubled since 2013, exceeding EUR 20 billion annually.
Strong support from citizens
Ahead of the United Nations Climate Action Summit, the Commission carried out a special Eurobarometer on climate action and energy, which shows that in all EU Member States, citizens overwhelmingly support action taken to fight climate change, and want the EU and national leaders to increase their ambitions in this regard and strengthen Europe's energy security.
The Eurobarometer shows that 93% of Europeans believe that climate change is a 'serious problem', and 79% see it as a 'very serious problem'. Compared with the last Eurobarometer in 2017, climate change has overtaken international terrorism in being perceived as the second most serious problem facing the world today, after poverty, hunger and lack of drinking water.
The proportion of European citizens who have taken personal action to fight climate change has increased in all EU Member States to an EU wide average of more than nine in ten citizens (93%). The Eurobarometer results also show a demand for national governments to step up their own targets for energy efficiency and renewable energy (92%), and to give more public funding to renewable energy (84%). A strong majority of Europeans (72%) feel that reducing energy imports will have a positive impact on the economy and energy security, and 92% believe that EU must secure access to energy for all EU citizens.
EU leading in global agri-food trade
In a report published today, the EU confirms for yet another year its position as largest global exporter of agri-food products, with EU exports reaching €138 billion in 2018.
Agriculture products represent a solid share of 7% of the value of EU total goods exported in 2018, ranking fourth after machinery, other manufactured goods and chemicals. Agriculture and the food related industries and services together provide almost 44 million jobs in the EU. The food production and processing chain accounts for 7.5% of employment and 3.7% of total value added in the EU.
Phil Hogan, Commissioner for Agriculture and Rural Development said: "The increasingly market-oriented Common Agricultural Policy has made a decisive contribution to the EU's success in agricultural trade. The EU's reputation for having safe, sustainably produced, nutritious and quality products is a winning formula in the global marketplace. The Commission is here to assist producers in taking full advantage of opportunities around the globe, while always making sure that our more sensitive sectors are provided with sufficient safeguards."
The top five destinations for EU's agri-food products continues to be the United States, China, Switzerland, Japan and Russia, accounting for 40% of EU exports. In addition to negotiating trade agreements that provide further opportunities for EU farmers, the European Commission helps EU exporters to enter new markets and benefit from business possibilities through promotion activities, including high-level missions led by Commissioner Hogan. In 2018 and 2019, Commissioner Hogan accompanied by EU producers travelled to China, Japan and the United Arab Emirates.
Wines and vermouth continue to dominate the basket of exported products with spirits and liqueurs ranking second. Then come infant food and various food preparations, chocolate, pasta and pastry.
Regarding imports, the report concludes that the EU became the second biggest importer of agri-food products with €116 billion worth of imports. This brings the EU trade balance for this sector to a positive net of €22 billion.
The EU mainly sources three types of products: products that are not, or only to a small extent, produced in the EU such as tropical fruit, coffee and fresh or dried fruits (representing 23.4% of imports in 2018); products that are destined for animal feed (including oilcakes and soybeans – together 10.8% of imports); and products used as ingredients in further processing (such as palm oil).
Imports from the U.S. were the fastest growing in 2018, with an increase of 10%, which makes this country the EU's top supplier of agri-food products.
The full report also includes an overview of the trade performance of the EU's key partners (United States, China, Brazil, Japan, Russia) and their trade flows with the EU, as well as a chapter on trade and cooperation with Least Developed Countries (LDCs).
Final call to all EU citizens and businesses to prepare for the UK's withdrawal on 31/10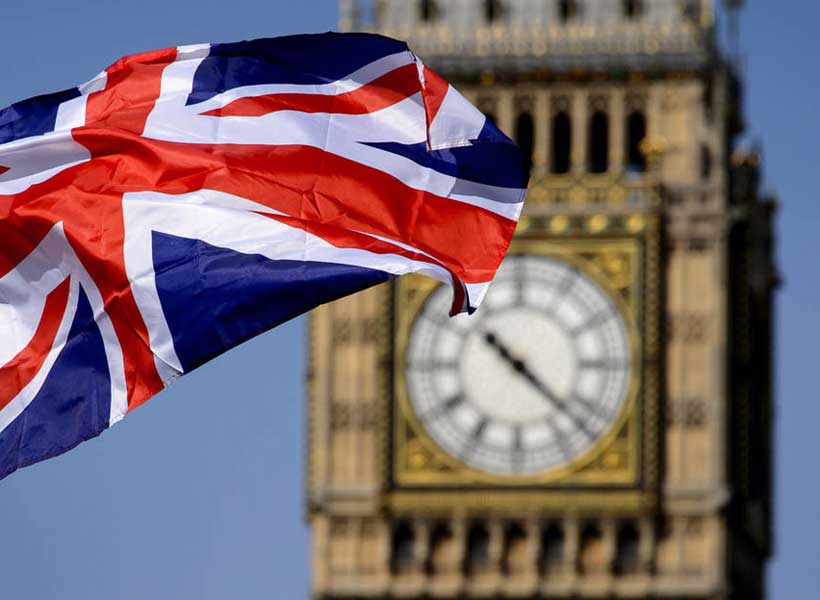 With 8 weeks to go until the United Kingdom's withdrawal from the European Union on 31 October 2019, the Commission has today – in its 6th Brexit preparedness Communication – reiterated its call on all stakeholders in the EU27 to prepare for a 'no-deal' scenario. In light of the continued uncertainty in the United Kingdom regarding the ratification of the Withdrawal Agreement – as agreed with the UK government in November 2018 – and the overall domestic political situation, a 'no-deal' scenario on 1 November 2019, remains a possible, although undesirable, outcome.
It is in this spirit that the European Commission has today published a detailed checklist to help those businesses that trade with the UK to make final preparations. In order to minimise disruption to trade, all parties involved in supply chains with the UK – regardless of where they are based – should be aware of their responsibilities and the necessary formalities in cross-border trade. This builds on previous Communications and 100 stakeholder notices, which cover a broad range of sectors.
In addition to this, the Commission has proposed to the European Parliament and the Council to make targeted technical adjustments to the duration of the EU's 'no-deal' contingency measures in the area of transport. The Commission has also proposed to mirror, for the year 2020, the existing 2019 contingency arrangements for the fisheries sector and for the UK's potential participation in the EU budget for 2020. These measures are necessary given the decision to extend the Article 50 period to 31 October 2019.
Finally, the Commission has proposed that the European Solidarity Fund and the European Globalisation Adjustment Fund are available to support businesses, workers and Member States most affected by a 'no-deal' scenario. These proposals need to be agreed by the European Parliament and the Council.
The Commission recalls that it is the responsibility of all stakeholders to prepare for all scenarios. Given that a 'no-deal' scenario remains a possible outcome, the Commission strongly encourages all stakeholders to use the extra time provided by the extension of the Article 50 period to ensure that they have taken all necessary measures to prepare for the UK's withdrawal from the EU.
Technical adjustment of specific contingency measures to take account of the UK's withdrawal date of 31 October 2019
On 11 April 2019, the European Council (Article 50) extended the Article 50 period to 31 October 2019. This was done at the request of, and in agreement with, the United Kingdom.
In light of this extension, the Commission has screened all the EU's preparedness and contingency measures to ensure that they are still fit for purpose. The Commission has concluded that these measures continue to meet their objectives and therefore there was no need to amend any of them on substance. However, the Commission has today proposed to make some technical adjustments to specific contingency measures in order to take account of the new Article 50 timeline.
These adjustments are in three main areas:
1. Transport
A Regulation ensuring basic road freight and road passenger connectivity (Regulation (EU) 2019/501): The Commission has today proposed to extend this Regulation until 31 July 2020, reflecting the logic and the duration of the original Regulation.
Basic air connectivity (Regulation (EU) 2019/502): the Commission has today proposed to extend this Regulation until 24 October 2020, reflecting the logic and duration of the original Regulation.
2. Fishing activities
Regulation on fishing authorisations: the Commission has today proposed to extend the approach in the adopted contingency Regulation (Regulation (EU) 2019/498) with a similar measure for 2020, providing a framework for EU and UK fishermen to maintain access to each other's waters for 2020.
3. The EU Budget
The Commission has today proposed to extend the approach of the contingency Budget Regulation for 2019 (Council Regulation (EU, Euratom) 2019/1197) with a similar measure for 2020. This means that the UK and UK beneficiaries would remain eligible to participate in programmes under the EU budget and to receive financing until the end of 2020 if the UK accepts and fulfils the conditions already set out in the 2019 contingency regulation, pays its budget contributions for 2020 and allows the required audits and controls to take place.
Providing EU financial support to those most affected by a 'no-deal' Brexit
The Commission announced in its fourth Brexit Preparedness Communication of 10 April 2019 that technical and financial assistance from the EU can be made available in certain areas to support those most affect by a 'no-deal' scenario.
In addition to existing programmes and instruments, the Commission has today:
Proposed to extend the scope of the European Solidarity Fund to cover the serious financial burden that may be inflicted on Member States by a 'no-deal' scenario, subject to certain conditions.
Proposed to ensure that the European Globalisation Adjustment Fund is available to support workers and self-employed persons who are made redundant as a result of a 'no-deal' scenario, subject to certain conditions.
In the agriculture sector, the full spectrum of existing instruments for market support and direct financial support to farmers will be made available to mitigate the worst impact on agri-food markets. For more immediate support, for example for smaller companies with large exposure to the United Kingdom, the EU's State aid rules offer flexible solutions for national support measures.
Ireland
The Commission and Ireland continue working together, in the context of the unique situation on the island of Ireland and their twin objectives of protecting the integrity of the internal market while avoiding a hard border, to identify arrangements both for contingency solutions for the immediate aftermath of a withdrawal without an agreement and for a more stable solution for the period thereafter. The backstop provided for by the Withdrawal Agreement is the only solution identified that safeguards the Good Friday Agreement, ensures compliance with international law obligations and preserves the integrity of the internal market.
Preparing for a 'no-deal' scenario
In a 'no-deal' scenario, the UK will become a third country without any transitional arrangements. All EU primary and secondary law will cease to apply to the UK from that moment onwards. There will be no transition period, as provided for in the Withdrawal Agreement. This will obviously cause significant disruption for citizens and businesses and would have a serious negative economic impact, which would be proportionally much greater in the United Kingdom than in the EU27 Member States.
Since December 2017, the European Commission has been preparing for a 'no-deal' scenario. To date, the Commission has tabled 19 legislative proposals, all of which have now been adopted by the European Parliament and Council. The Commission has also adopted 63 non-legislative acts and published 100 preparedness notices. The Commission does not plan any new measures ahead of the new withdrawal date.
As outlined by President Juncker in the European Parliament on 3 April 2019, should a 'no-deal' scenario occur, the UK would be expected to address three main separation issues as a precondition before the EU would consider embarking on discussions about the future relationship. These are: (1) protecting and upholding the rights of citizens who have used their right to free movement before Brexit, (2) honouring the financial obligations the UK has made as a Member State and (3) preserving the letter and spirit of the Good Friday Agreement and peace on the island of Ireland, as well as the integrity of the internal market.
Every single business that trades with the UK, both in goods and services, will be affected by a 'no-deal' scenario. The Commission has today published a "Brexit preparedness checklist", which all relevant businesses should examine carefully. Businesses should now be ready to fulfil all the required formalities.
Today's Communication provides an overview of preparedness work in those areas where continued and particular vigilance is needed. They include citizens' rights, border formalities and trade, medicinal products, medical devices and chemical substances, financial services and fisheries.
For more information: what should I do in a 'no-deal' scenario?
For the period immediately after a withdrawal without an agreement, the Commission has set up a call centre for Member State administrations, giving them rapid access to the expertise of the Commission services by establishing a direct channel of communication, also for the purposes of facilitating the necessary coordination between national authorities. To know more about how to prepare for a 'no-deal' scenario, EU citizens can contact Europe Direct for any questions. Call Freephone 00 800 6 7 8 9 10 11 from anywhere in the EU, in any official EU language.