New forms of work: Deal on measures boosting workers' rights
EP negotiators struck a deal with EU ministers on minimum rights for workers with on-demand, voucher-based or platform jobs, such as Uber or Deliveroo.
Every person who has an employment contract or employment relationship as defined by law, collective agreements or practice in force in each member state should be covered by these new rights. The case law of the Court of Justice, stating that a worker performs services for a certain time for and under the direction of another person in return for remuneration, should be also taken into account.
This would mean that workers in casual or short-term employment, on-demand workers, intermittent workers, voucher-based workers, platform workers, as well as paid trainees and apprentices, deserve a set of minimum rights, as long as they meet these criteria and pass the threshold of working 3 hours per week and 12 hours per 4 weeks on average.
Genuinely self-employed workers would be excluded from the new rules.
Increased transparency
According to the approved text, all workers need to be informed from day one as a general principle, and no later than seven days where justified, of the essential aspects of their employment contract, such as a description of duties, a starting date, the duration, remuneration, standard working day or reference hours for those with unpredictable work schedules.
MEPs successfully pushed for a maximal coverage of workers across the EU on the basis of common EU case law, not excluding major groups due to varying national definitions. MEPs also strongly pushed for providing key information to be shared once work starts.
Better protection for new forms of employment
To cover new forms of employment, the agreement defines a specific set of rights.
Predictable working hours and deadline for cancellation: workers under on-demand contracts or similar forms of employment should benefit from a minimum level of predictability such as predetermined reference hours and reference days. Workers should be able to refuse, without consequences, an assignment outside predetermined hours or be compensated if the assignment was not cancelled in time.
Member states shall adopt measures to prevent abusive practices in on-demand or similar employment contracts. Such measures can include limits to the use and duration of the contract, a rebuttable presumption on the existence of an employment contract with a minimum amount of paid hours, based on the average hours worked during a given period, or other measures with an equivalent effect. Such measures will need to be communicated to the Commission.
More than one job: the employer should not prohibit, penalise or hinder workers from taking jobs with other companies if this falls outside the work schedule established with that employer.
New rules for probationary period and training
Probationary periods should be no longer than six months or proportionate to the expected duration of the contract in case of fixed-term employment. A renewed contract for the same function should not result in a new probationary period.
Mandatory training foreseen in European and national legislation should be provided free of charge by the employer and count as working time. When possible, such training should be completed within working hours.
Enrique Calvet Chambon (ALDE, ES), the rapporteur said, "Today is an important day for citizens. We have obtained a provisional agreement to establish a minimum level of protection for workers, and we have significantly updated and adapted the current framework and rules to new forms of employment: flexible labour contracts but with minimum protection, increased transparency and predictability."
It was crucial to deliver the first EU legislation on working conditions and increased minimum rights after almost 20 years. I believe that we have achieved the best possible deal and that the more vulnerable workers will benefit from a European minimum protection framework that will fight abuse and regulate the flexibility of new forms of employment with minimum rights.
These minimum rights matters to the life of 500 million Europeans; it's a response to their expectations and will contribute to balance flexibility with security. This is a big step forward to reinforce and enhance the European social model and cohesion for the future. These new forms of employment will now be supported by basic minimum concrete rights at European level. "
EU Parliament to host conference on abolishing the death penalty
The opening ceremony of the 7th World Congress Against the Death Penalty will be held in the European Parliament in Brussels on 27 February.
The World Congress Against the Death Penalty, organised by ECPM (Together against the Death Penalty) from 26 February to 1 March, is the world's leading abolitionist event, and brings together more than 1000 stakeholders from over 140 countries.
The official opening ceremony will take place in the European Parliament's hemicycle on Wednesday 27 February at 10.00. It will gather MEPs, high-level guests including EU Foreign Policy Chief Federica Mogherini and Belgian Foreign Affairs Minister Didier Reynders, and various governmental and civil society representatives to reflect on positive efforts in the abolition movement and address what future work must be done to convince retentionist nations to abolish the death penalty.
The ceremony will also feature a panel of Ministers of Justice from non-abolitionist countries, as well as video messages from UN Secretary-General António Guterres, Robert Badinter, former Minister of Justice and a driving force behind the abolition of the death penalty in France in 1981, and Pope Francis.
An exhibition (The Great Witness of Abolition) and sculpture installation (Chaise LXB) will be displayed in the Menuhin Hall in the European Parliament's Paul-Henri Spaak building from Monday 25 February to Friday 1 March.
Cohesion Policy after 2020: Preparing the future of EU investments in health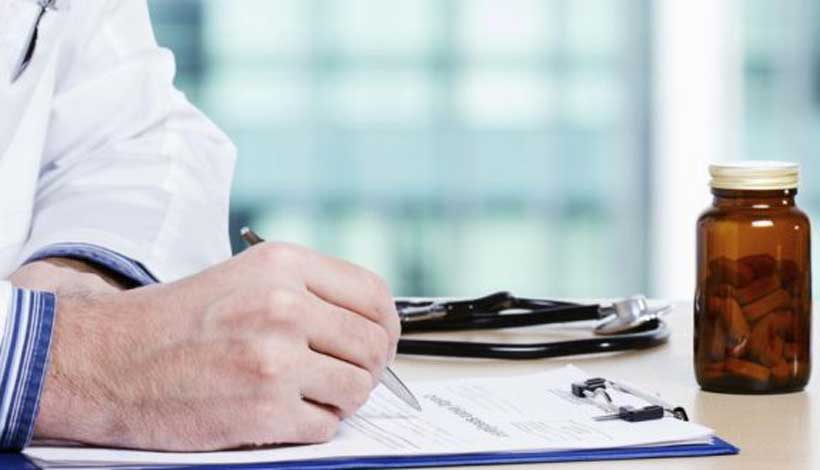 Today, Commissioners Crețu and Andriukaitis have brought together health professionals to kick-start the reflection on future EU investments in health under the 2021-2027 Cohesion Policy programmes.
In the context of the roundtable held today at the Commission with health associations such as European Health Management Association and EuroHealthNet, the Commissioners launched a pilot project to improve cross-border emergency services in the Pyrenees between the border regions of France, Spain and the Principality of Andorra. They also announced that health will be this year's new category for the RegioStars Awards.
Commissioner for Health and Food Safety, Vytenis Andriukaitis, said: "According to the most recent Eurobarometer survey, almost 70% of Europeans want the EU to do more in the area of health. Acting via Cohesion Policy funds offers us the possibility to make a difference on the ground where it is needed and show that the demands expressed by fellow Europeans are not left unheard. I am also delighted that health becomes a new category for the RegioStars. This is yet another demonstration that we must and can implement the principle Health in All Policies as set out in the Treaty."
Commissioner for Regional Policy Corina Creţu said: "Cohesion Policy investments in health, worth over €4 billion of EU funds in the current budget, are true expressions of a Europe that protects. Healthcare is evolving and EU investments have to evolve with it. This is why we organised this discussion with health professionals, so their recommendations can serve as compass in planning EU investments in health over the next decade."
Future EU investments in health
The discussion concluded that health systems are evolving towards more education, health promotion and disease prevention. They are also shifting away from hospital and institution-centred care to community-based care and towards integration of health and social care. With new policy objectives that allow for integrated investments in health, social inclusion and education, the Commission's proposal for the 2021-2027 Cohesion Policy provides the conditions to support these changes.
Evolutions in healthcare require different infrastructure investments, be that in primary and community care facilities or in prevention programmes, integrated care and workforce training. Cohesion Policy can be instrumental in supporting these investments.
Member States and regions need to design long-term investment strategies, encompassing infrastructure, human capital, innovative technologies and new care delivery models. To support these strategies, Cohesion Policy funds can be combined with other EU instruments, such as InvestEU, or with national programmes. The Commission is ready to support Member States and regions to plan these strategies.
Better cross-border emergency services in the Pyrenees
Doctors in border regions cannot attend patients in need of urgent medical attention from across the border. To overcome this situation, the project "When medical emergency systems erase borders" aims to ensure mutual prior recognition of doctors on both sides of the border.
The second phase of the pilot project is now launched and is set to ensure bilateral agreements between the Orders of Doctors of the Spanish and French border regions. As a result, 15 million inhabitants of the Pyrenees will benefit from better emergency services as a result. The project is supported by the European Regional Development Fund and will be completed mid-2019.
The results of this project will serve as an example to possibly replicate in other cross-border regions in the future. The Commission supports tackling obstacles linked to the governance of cross-border issues and, in its legislative proposal for Cohesion Policy 2021-2027, suggests setting aside 15% of any Interreg cross-border cooperation programme to this purpose.
Health: this year's new category for the RegioStars Awards
Every year the RegioStars reward the best and most innovative Cohesion Policy projects in Europe in five thematic categories, including a topic of the year. This year's edition will seek to reward quality health projects, to inspire Member States and regions.
The online application platform is open from today until 9 May 2019. An independent jury will assess the applications and crown the winners during the RegioStars awards ceremony, to take place in Brussels in October 2019.
Background
Healthcare is a major preoccupation for EU citizens. A recent Eurobarometer survey  revealed that healthcare was identified as the main issue facing the regions in the future, with a third of the people polled (34%) considering it the top issue.
Cohesion Policy funds support projects improving access to healthcare and addressing health inequalities, reforming of healthcare systems, developing e-health and digital solutions, as well as research and innovation, health education, healthy ageing, workplace health and safety.
In the 2014-2020 programming period, €8 billion of Cohesion Policy funds, including a €4 billion EU co-financing, has been invested in health. 44.5  million  people  in  the  EU  should  benefit  from  improved  health services over the 2014-2020 period.
New Erasmus: More opportunities for disadvantaged youth
Erasmus+ should triple its funds, allow more people to take part and adapt its grants to the needs of the participants.
The Culture and Education Committee approved on Wednesday the next generation Erasmus+ programme, proposing a detailed set of measures to lift all economic, social, cultural barriers and allow more people to take part in different learning mobility schemes.
National strategies to foster participation of people with fewer opportunities
MEPs ask the European Commission and national Erasmus agencies to draft a European inclusion framework and develop national inclusion strategies. These measures could include adapting funding to the needs of participants and, particularly, financial support for mobility, adjusting monthly grants and a regular review of living and subsistence costs.
Special support for mobility for people with fewer opportunities should also be foreseen and include language training, administrative support or e-learning opportunities.
The new proposed "small-scale partnerships" strand would allow organisations with little experience or small operational capacity to participate in the programme, especially grassroots organisations or organisations working directly with disadvantaged people.
New Erasmus+ actions
MEPs also re-allocate the budget to different elements in the programme, offering pre-school and early education staff, young athletes and sport coaches the option to participate in mobility schemes. Vocational education exchanges, especially in border regions, are also prioritised in the new programme, with its budget also increased in the approved text.
Co-funding from other European programmes
MEPs propose more synergies with other European funding programmes, so that co-funding could be used either to complement grants, transport, living costs for disadvantaged learners being adjusted as needed or to finance new projects.
Milan ZVER (EPP, SI), rapporteur, said: "European programmes need to be equally accessible to all European citizens, regardless of their socio-economic background. My first goal is to make Erasmus+ the Number One programme of inclusiveness. We made the programme much more fair and inclusive. Parliament will have to fight strongly to triple the overall budget. That's why it is extremely important to have strong support from other political groups".
Petra KAMMEREVERT (S&D, DE), Chair of Culture Committee, said: "The new Erasmus+ must be truly open to everyone and encourage everyone in society to participate. We want non-discriminatory and barrier-free access. Pre-school and early-learning teachers should be able to benefit from mobility activities. Students and vocational learners must receive additional financial and structural assistance to gain quality learning experience and acquire skills necessary for their personal development and future job prospects".