Ukraine's Public Administration Institutions to Benefit from Modernized Information Systems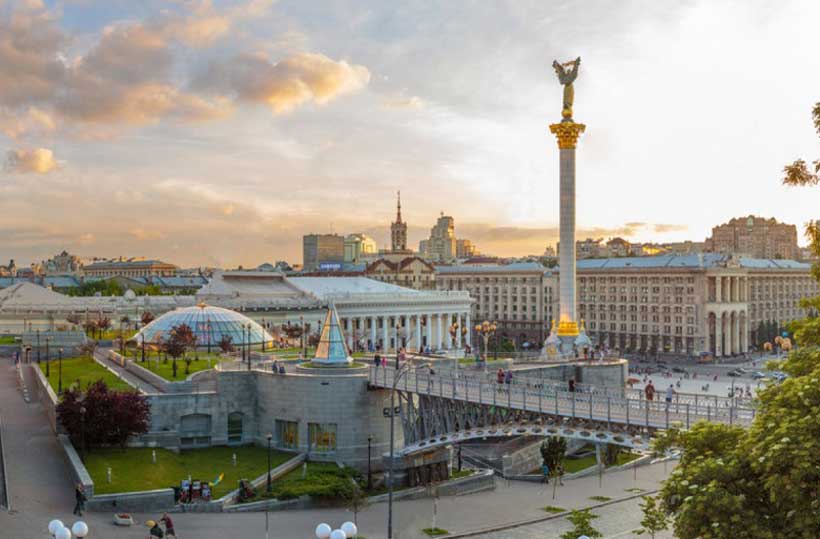 The National Agency of Ukraine for Civil Service (NACS) signed today a $1.5 million contract for the supply and installation of a Human Resources (and Payroll) Management Information System (HRMIS) for Ukrainian public administration institutions.
The HRMIS is a modern software that combines and automates a number of HR functions and analytical tools, such as storing employee data, managing payrolls, recruitment, and benefits administration. It also provides public access to open data related to the headcount and payroll of public administration institutions.
"Signing the contract for the implementation of the Management Information System is a critical milestone in Ukrainian civil service modernization. For the first time, all civil servants in Ukraine will be registered," says Satu Kahkonen, World Bank Country Director for Belarus, Moldova and Ukraine. "Successful implementation of the system will help enhance the quality, effectiveness and transparency of the Ukrainian civil service."
The HRMIS is procured within the Strengthening Public Resource Management Project, which is part of a large EU-funded program supporting Ukraine's 2016-2020 Public Administration Reform Strategy adopted in 2016. The NACS is in charge of the HRMIS implementation, based on the 2016-2020 PAR Strategy and HRMIS Concept adopted by the Government of Ukraine in December 2017.
"The EU is pleased to support the modernization of the Human Resource Management of Ukrainian public institutions. I'm convinced that introducing this modern software will take civil service HR management to another level," says Ambassador Hugues Mingarelli, Head of the Delegation of the European Union to Ukraine. "This will not only improve and simplify processes but increase transparency and accountability. This process is part of wider EU support to Ukrainian Public Administration Reform."
The first phase of implementation will see the introduction of fourteen out of a total of eighteen functional modules of the HRMIS, which will be rolled-out in the NACS, the State Agency for E-Governance, the Secretariat of the Cabinet of Ministers, as well as in eighteen ministries. These key modules, inter alia, will support the management of positions and the personal profiles of civil servants, competitive recruitment, travel management, and payroll.
"Introduction of the HRMIS will be a major step in implementing the policy of the Ukrainian Government aimed at creating a modern information system for human resource management and payroll in government bodies," says Kostyantyn Vashchenko, Head of the National Civil Service Agency of Ukraine.
Subject to the availability of additional funding and a satisfactory performance of the supplier, the contract will be later amended to add four additional modules, and roll-out the system to the remaining central authorities and regional and rayon administrations. The additional modules will include HR self-service, management of performance and competences, as well as reporting and analytics.
Background
The EU Programme for the Reform of Public Administration and Finances (EURoPAF), implemented under the Parallel EC-World Bank Partnership Program for Europe and Central Asia Programmatic Single-Donor Trust Fund, has an overall budget of EUR 5 million and will be implemented until June 2021. It aims at strengthening Human Resource Management in Public Administration Institutions and provides support to the Public Financial Management Strategy Implementation. The Strengthening Public Resource Management Project is a part of this Program implemented by the Government of Ukraine during June 2017-July 2020, under a EUR 3.03 million Ukraine-World Bank Grant Agreement.
Disaster management: Boosting the EU's emergency response
MEPs have approved plans to improve disaster response by updating the EU's civil defence mechanism and creating additional reserve capacity.
On 12 February, MEPs voted in favour of upgrading the EU's civil defence mechanism to help member states respond faster and more effectively to emergencies and disasters, both recurrent and unexpected. They propose to improve how disasters are tackled by sharing resources such field hospitals more efficiently.
Disasters, both natural and man-made, can strike anywhere, causing significant losses: in 2017, 200 people were killed in Europe by natural disasters and costs amounted to almost €10 billion
Italian EPP member Elisabetta Gardini, the MEP in charge of steering the plans through Parliament said recent emergencies such as the disasters in Greece in 2018 and in Portugal in 2017 have shown that EU countries alone don't have enough resources to respond, most of the times due to operational gaps.
Support already in place
A collaborative system of mutual aid already exists and is known as the EU Civil Protection Mechanism. If an EU country needs assistance because of a disaster, it can ask for help.
This system, based on voluntary contributions by participating countries, has proved to have a limited capacity, especially if several countries face the same type of disaster at the same time. The current system does not have an EU reserve capacity to help if member states are unable to.
RescEU: new reserve of emergency resources
Parliament insists on establishing a new reserve of resources known as RescEU. This should be activated only when the resources deployed by EU countries are insufficient. The common European reserve would include the resources needed to respond to disasters such as forest fire-fighting planes, special water pumps, field hospitals and emergency medical teams.
A decision to deploy RescEU would have to be taken by the European Commission in close coordination with the requesting country and the member states owning, renting or leasing the resources.
Sharing knowledge and lessons
The new rules set out to improve disaster risk management through consultation, the use of experts and recommendations for follow-up measures.
MEPs supported strengthening the EU Civil Protection Knowledge Network to share knowledge and facilitate exchanges between everyone involved with civil protection and disaster management, with a particular focus on young professionals and volunteers.
Next steps
The final text will enter into force once it has been formally adopted by the Council of Ministers. It should be applicable by summer 2019.
Rohingya Crisis: EU releases €24 million for Bangladesh
The European Commission has released an additional €24 million in humanitarian aid for vulnerable Rohingya refugees and host communities living in Cox's Bazar district, in Bangladesh.
Part of the funding will also cover disaster preparedness initiatives in the country.
Commissioner for Humanitarian Aid and Crisis Management ChristosStylianides said: "The humanitarian community and the government of Bangladesh have responded with true solidarity to the plight of the Rohingya refugees. Our collective efforts have saved countless lives since the crisis began over a year ago. Yet we cannot stop now as hundreds of thousands of Rohingya rely on humanitarian aid to survive. This is why we are stepping up our EU support. We will stand by those most in need for as long as it takes."
Out of the funding announced today, €19 million will be targeted at Rohingya and host communities to provide protection, emergency health assistance, nutrition, water and sanitation, education and food security. A further €5 million will be used to support communities' preparedness against hazards and to strengthen local authorities' capacities to prepare for and manage natural disasters.
Today's announcement brings the total EU assistance in response to the Rohingya crisis in both Bangladesh and Myanmar to €139 million since 2017, out of which €94 million for humanitarian aid.
The EU calls for voluntary, safe, dignified and sustainable returns, with the full involvement of the United Nations, in particular the UNHCR, in order to guarantee that return process will be fully in line with international law.
Background
The announcement comes as the United Nations launches its Joint Response Plan for the Rohingya refugee crisis which finds that 1.2 million people are in need in Cox's Bazar between Rohingya refugees and host communities.
Since the latest outbreak of violence in Myanmar's Rakhine state in August 2017, over 745,000 Rohingya refugees have fled into Cox's Bazar. Almost one million now live in an extremely congested mega-camp and are fully dependant on humanitarian aid, without freedom of movement or any livelihood opportunities.
Displacement from Myanmar has almost tripled the total population in Cox's Bazar. This represents an unprecedented protection crisis in an area that is already prone to natural disasters.
Trade agreements: What the EU is working on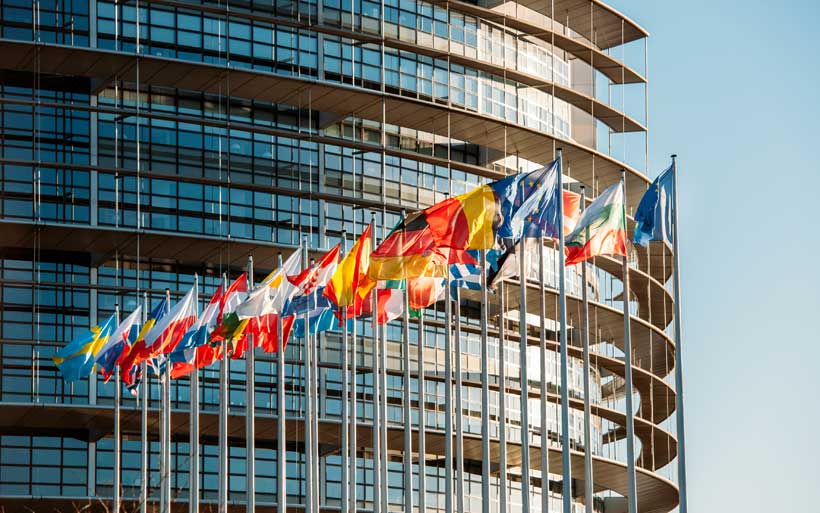 The EU negotiates various trade deals all over the world, but they depend on approval by the European Parliament. Read our overview of the negotiations in progress.
On 13 February, MEPs voted in favour of EU-Singapore trade and investment protection deals, which will eliminate nearly all tariffs within five years. This comes only two months after MEPs approved a major trade agreement and a strategic partnership with Japan.
The importance of trade agreements
Trade agreements are very important to the EU as they are a key driver of economic growth. In 2015 the EU was the world's biggest exporter and importer of goods and services, covering 32.15% of the global trade, ahead of the US (12.01%) and China (10.68%). New trade agreements create new business opportunities for European companies, leading to more jobs being created, while consumers can look forward to more choice and lower prices.
There are concerns that trade agreements can lead to job losses in some sectors due to the increased competition, but these deals always create more jobs than they destroy. Another concern is that they could lead to high quality standards for products such as food being watered down. However, as the EU represents such a large market, it is in a good position to impose its standards on foreign companies. For MEPs, quality standards are always a red line in trade agreements and any attempt to lower them could be a reason for them to reject them. In addition EU negotiators often include clauses regarding human rights and labour rights in trade agreements to help improve the situation in the country we are trading with.
Types of agreements
The EU has different types of agreements in place with countries. They can focus on reducing or eliminating tariff barriers or establishing a customs union by removing customs duties and establishing a joint customs tariff for foreign imports.
It's not all about tariffs though. It could also be about investment and how to deal with disputes involving investment. For example, when a company feels a decision by a government is affecting its investment in that country. Non-tariff barriers are also vital such as product standards (for example the EU has banned certain hormones in cattle farming over health fears).
North America
The free trade agreement with Canada, known as the Comprehensive Economic Trade Agreement (Ceta) provisionally entered into force on 21 September 2017. It will enter fully into force once all EU countries have ratified the agreement.
The Transatlantic Trade and Investment Partnership (TTIP) with the United States has proved very controversial due to concerns over product standards and the resolution of investment disputes. Negotiations were stopped until further notice at the end of 2016.
Asia
MEPs adopted a trade agreement with Japan during the December plenary.There are no free trade negotiations ongoing with China, but there are other talks as well such as negotiations for a comprehensive EU-China investment agreement. Launched in November 2013 and the latest negotiation round took place on 29-30 October 2018.
Negotiations with other Asian countries:
Malaysia (both sides are assessing whether there is enough common ground to relaunch talks)
Vietnam (free trade agreement is being prepared for signature)
Indonesia (futher negotiations took place this year)
Thailand (EU ready to resume talks)
Philippines (no date yet for next round of negotiations)
Myanmar (no date set yet for next round)
India (both sides are in the process of assessing the outcomes of talks)
Oceania
Negotiations for a comprehensive trade agreement with Australia were launched on 18 June 2018. Negotiations for a deal with New Zealand were launched on 21 June 2018. In both cases there have been further rounds of talks since then.
Latin America
In Latin America the latest round of talks with Mercosur countries took place on 10-14 September 2018. The date for the next round still has to be confirmed.
Negotiations with Mexico on modernising the EU-Mexico Global Agreement started in June 2016. A political agreement was found on 21 April 2018 and the full legal text is expected to be finalised by the end of the year.
The latest round of negotiations with Chile took place in May 2018 and the date for the next one still has to be determined.
Southern Mediterranean and Middle East
There are various agreements, including association agreements to especially boost trade in goods. There are also talks on expanding these agreements in areas such as agriculture and industrial standards with individual countries.
Trade in Services
The Trade in Services Agreement (TiSA), is currently being negotiated by 23 members of the World Trade Organisation (WTO), including the EU. Together, the participating countries account for 70% of world trade in services. Talks were put on hold in late autumn 2016 and the next steps still need to be determined.
Parliament's role
Since the Lisbon Treaty entered into force in 2009, trade agreements need the Parliament's approval before they can enter into force. MEPs also need to be regularly updated on progress during negotiations.
Parliament has already shown it will not hesitate to use its veto if there are serious concerns. For example MEPs rejected the Anti-Counterfeiting Trade Agreement (Acta) in 2012.