Ukraine's Public Administration Institutions to Benefit from Modernized Information Systems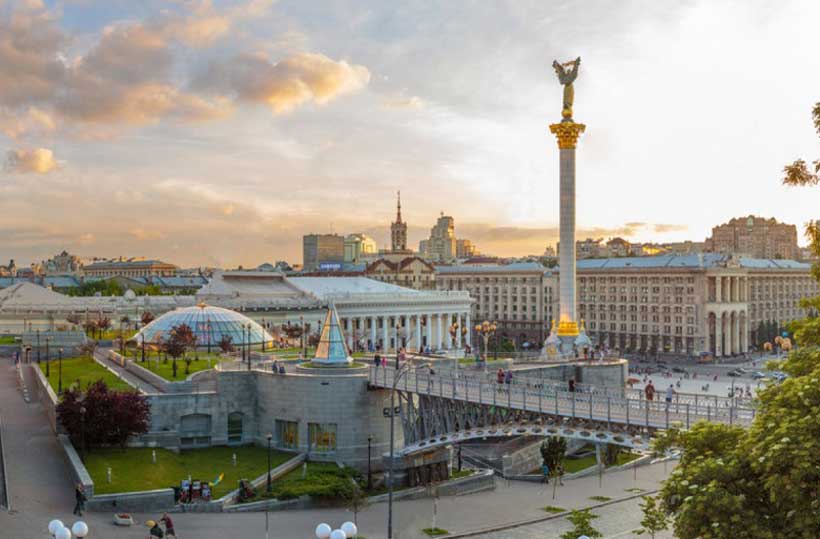 The National Agency of Ukraine for Civil Service (NACS) signed today a $1.5 million contract for the supply and installation of a Human Resources (and Payroll) Management Information System (HRMIS) for Ukrainian public administration institutions.
The HRMIS is a modern software that combines and automates a number of HR functions and analytical tools, such as storing employee data, managing payrolls, recruitment, and benefits administration. It also provides public access to open data related to the headcount and payroll of public administration institutions.
"Signing the contract for the implementation of the Management Information System is a critical milestone in Ukrainian civil service modernization. For the first time, all civil servants in Ukraine will be registered," says Satu Kahkonen, World Bank Country Director for Belarus, Moldova and Ukraine. "Successful implementation of the system will help enhance the quality, effectiveness and transparency of the Ukrainian civil service."
The HRMIS is procured within the Strengthening Public Resource Management Project, which is part of a large EU-funded program supporting Ukraine's 2016-2020 Public Administration Reform Strategy adopted in 2016. The NACS is in charge of the HRMIS implementation, based on the 2016-2020 PAR Strategy and HRMIS Concept adopted by the Government of Ukraine in December 2017.
"The EU is pleased to support the modernization of the Human Resource Management of Ukrainian public institutions. I'm convinced that introducing this modern software will take civil service HR management to another level," says Ambassador Hugues Mingarelli, Head of the Delegation of the European Union to Ukraine. "This will not only improve and simplify processes but increase transparency and accountability. This process is part of wider EU support to Ukrainian Public Administration Reform."
The first phase of implementation will see the introduction of fourteen out of a total of eighteen functional modules of the HRMIS, which will be rolled-out in the NACS, the State Agency for E-Governance, the Secretariat of the Cabinet of Ministers, as well as in eighteen ministries. These key modules, inter alia, will support the management of positions and the personal profiles of civil servants, competitive recruitment, travel management, and payroll.
"Introduction of the HRMIS will be a major step in implementing the policy of the Ukrainian Government aimed at creating a modern information system for human resource management and payroll in government bodies," says Kostyantyn Vashchenko, Head of the National Civil Service Agency of Ukraine.
Subject to the availability of additional funding and a satisfactory performance of the supplier, the contract will be later amended to add four additional modules, and roll-out the system to the remaining central authorities and regional and rayon administrations. The additional modules will include HR self-service, management of performance and competences, as well as reporting and analytics.
Background
The EU Programme for the Reform of Public Administration and Finances (EURoPAF), implemented under the Parallel EC-World Bank Partnership Program for Europe and Central Asia Programmatic Single-Donor Trust Fund, has an overall budget of EUR 5 million and will be implemented until June 2021. It aims at strengthening Human Resource Management in Public Administration Institutions and provides support to the Public Financial Management Strategy Implementation. The Strengthening Public Resource Management Project is a part of this Program implemented by the Government of Ukraine during June 2017-July 2020, under a EUR 3.03 million Ukraine-World Bank Grant Agreement.
Relocation of unaccompanied children from Greece to Portugal and Finland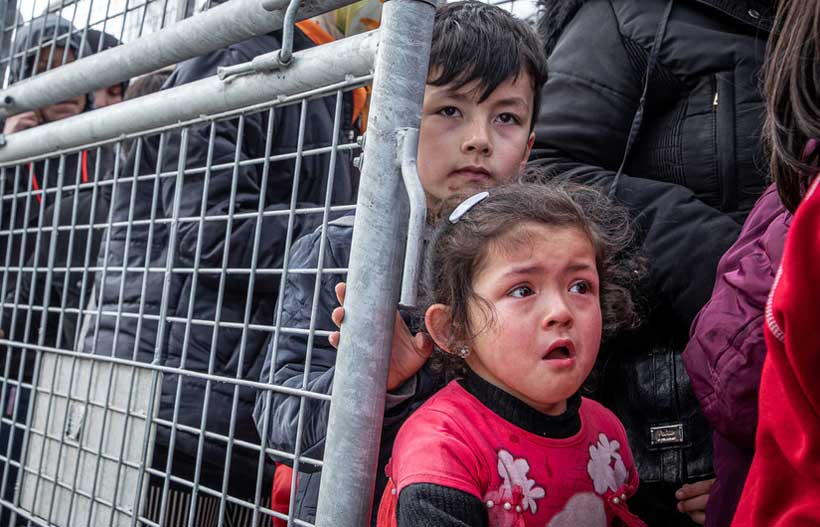 On 7 and 8 July, 49 unaccompanied children were relocated from Greece to Portugal and Finland as part of a scheme organised by the Commission and the Greek Special Secretary for Unaccompanied Minors, in partnership with UN agencies and the European Asylum Support Office.
These two operations mark the beginning of the main phase of the scheme. With preparatory work coordinated by the Commission now completed and coronavirus-related travel restrictions easing, relocations will proceed progressively over the next months. The next transfers will take place later in the month, with 18 children finding new homes in Belgium, 50 in France, 106 (including siblings and parents) in Germany, 4 in Slovenia and 2 in Lithuania.
While the scheme started with an aim to relocate at least 1,600 children and young people, Member States have now pledged up to 2,000 places. The scheme is focused primarily on unaccompanied children, but will also include children with severe medical conditions and their core family members. At the same time, durable solutions for the protection and care of those unaccompanied children that will stay in Greece must also be found. The Commission stands ready to provide increased support for Greece and Member States in this respect.
Vice-President for Promoting our European Way of Life, Margaritis Schinas, said: "In a tangible expression of support to Greece, Portugal and Finland will soon open their doors to 49 children as part of our programme to relocate unaccompanied minors. This is the embodiment of the European spirit of solidarity and I truly commend the Member States taking part. We cannot, however, rely on ad hoc solutions forever. No Member State should be left alone to shoulder a disproportionate responsibility. The aim of the New Pact on Migration and Asylum will be to ensure that solidarity is provided on a permanent basis."
Commissioner for Home Affairs, Ylva Johansson, said: "We have worked tirelessly to make sure that relocations can take place despite complications caused by the outbreak of the coronavirus. Seeing that these 49 children will start a new life in Portugal and Finland shows our efforts are bearing fruit. Our services are working well with Greek authorities and international organisations on this scheme, turning pledges into action."
Greek Alternate Minister of Migration Policy Giorgos Koumoutsakos said:"49 unaccompanied minors have departed yesterday and today to start a new life in another EU Member State, in Portugal and Finland. I want to thank Portugal and Finland for the support and for this tangible gesture of solidarity. I also want to express my gratitude to the European Commission for the continuous help and encouragement so as to make possible the relocation of 1,600 unaccompanied minors to other Member States."
Background
As of mid-June, there were over 4,800 unaccompanied children in Greece. As part of the Action Plan for immediate measures to support Greece, the Commission proposed to relocate up to 1,600 children as part of a scheme supported by the European Asylum Support Office (EASO), the International Organization for Migration (IOM), the United Nations High Commissioner for Refugees (UNHCR) and the United Nations International Children's Emergency Fund (UNICEF).
To date, 11 Member States and Norway (Belgium, Bulgaria, France, Croatia, Finland, Germany, Ireland, Portugal, Luxembourg, Lithuania and Slovenia) are participating in the scheme. The first relocation operations took place in April, when 12 children were relocated from Greece to Luxembourg and 47 to Germany. On 17 June, 8 unaccompanied children were relocated to Ireland, following a bilateral agreement that predates the scheme. Finally, 6 unaccompanied children who could not be relocated to Germany in April as they were not fit for travel at the time were transferred to Germany on 26 June.
Relocations under the scheme will be carried out progressively in groups of various sizes to ensure adequate reception capacity in the receiving Member States. In addition to its coordinating role, the European Commission is financially supporting most preparatory and pre-departure steps in Greece, as well as the transfer costs, while Member States can also request funding for participating in the scheme (€6,000 per person transferred).
Commission invests €1 billion in innovative clean technology projects
The Commission is launching the first call for proposals under the Innovation Fund , one of the world's largest programmes for the demonstration of innovative low-carbon technologies, financed by revenues from the auction of emission allowances from the EU's Emissions Trading System. The Innovation Fund will finance breakthrough technologies for renewable energy, energy-intensive industries, energy storage, and carbon capture, use and storage. It will provide a boost to the green recovery by creating local future-proof jobs, paving the way to climate neutrality and reinforcing European technological leadership on a global scale.
Executive Vice-President Frans Timmermans said: "This call for proposals comes at just the right time. The EU will invest €1 billion in promising, market-ready projects such as clean hydrogen or other low-carbon solutions for energy-intensive industries like steel, cement and chemicals. We will also support energy storage, grid solutions, and carbon capture and storage. These large-scale investments will help restart the EU economy and create a green recovery that leads us to climate neutrality in 2050."
For the period 2020-2030, the Innovation Fund will allocate around €10 billion from the auctioning of allowances under the EU Emissions Trading System, in addition to undisbursed revenues from the Innovation Fund's predecessor, the NER 300 programme.
The first call will provide grant funding of €1 billion to large-scale projects for clean technologies to help them overcome the risks linked to commercialisation and large-scale demonstration. This support will help new technologies to reach the market. For promising projects which are not yet ready for market, a separate budget of €8 million is set aside for project development assistance.
The call is open for projects in eligible sectors from all EU Member States, Iceland and Norway. The funds can be used in cooperation with other public funding initiatives, such as State aid or other EU funding programmes. Projects will be evaluated according to their potential to avoid greenhouse gas emission, innovation potential, financial and technical maturity, and potential for scaling up and cost efficiency. The deadline for submission of applications is 29 October 2020. Projects can apply via the EU Funding and Tenders portal where more details on the overall procedure are available.
Background
The Innovation Fund aims to create the right financial incentives for companies and public authorities to invest now in the next generation of low-carbon technologies and give EU companies a first-mover advantage to become global technology leaders.
The Innovation Fund will be implemented by the Executive Agency for Networks and Innovation (INEA), while the European Investment Bank will provide project development assistance to promising projects that are not ready for full application.
Member States need to do more to ensure the good functioning of the EU Single Market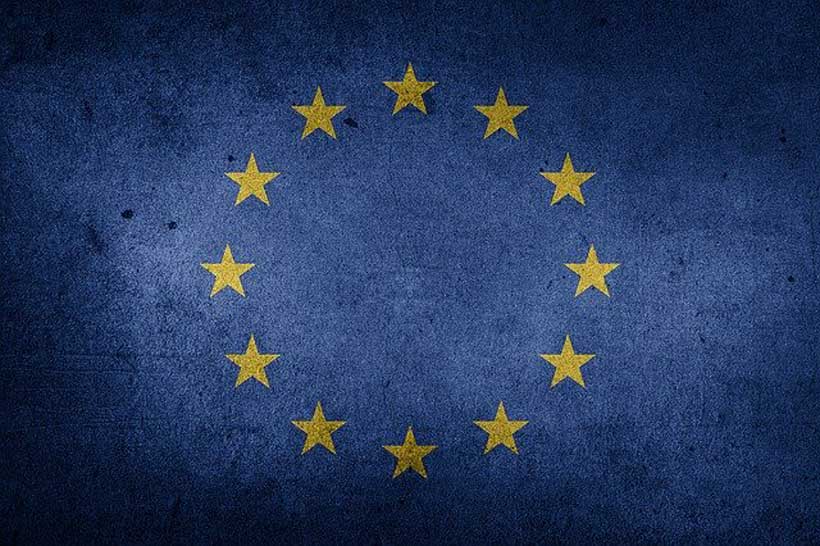 Commission is publishing the Single Market Scoreboard 2020, which shows that despite improvements in certain areas, Member States need to do more to ensure the proper functioning of the Single Market. As experienced during the coronavirus crisis, a well-functioning single market is crucial for ensuring the free movement of supplies across the EU and vital for the swift recovery of the EU economy. The results of this year's Scoreboard, which is available as an online tool, highlight the importance of the renewed focus on implementation and enforcement outlined by the Commission's Enforcement Action Plan adopted in March 2020. Above all, a fully functioning single market needs a partnership between the Commission and the Member States. The newly created Single Market Enforcement Task Force will be one of the key tools to foster such a collaborative approach between Commission and Member States.
The Single Market Scoreboard provides a detailed overview of how EU single market rules were applied in the European Economic Area (EEA) in 2019. It evaluates how Member States have performed as regards market openness, governance tools as well as in specific policy areas, based on a number of selected indicators. The findings are presented in the form of a "traffic light" chart, by attributing red (below average), yellow (average) and green (above average) cards.
In comparison to the previous year, this year's Scoreboard notes a steady situation in most Member States, but observes a small decline in overall performance. In total, the Scoreboard awarded 158 green cards (153 in 2018), 107 yellow cards (137 in 2018) and 59 red cards (59 in 2018). The best performing countries in 2019 were Latvia, Cyprus, Denmark, Estonia, Finland, and Slovakia, while least improvements were observed in Spain, Italy, France and Austria.
Other key findings of the 2020 Single Market Scoreboard include:
Uneven enforcement of single market rules: while Member States significantly improved the transposition of EU legislation, the number of infringement procedures has grown, partly due to incompletely or incorrectly transposed EU legislation. The Scoreboard notes a particular improvement in the enforcement of consumer-related legislation, thanks to the strong coordinating role of the European Commission and the European Consumer Centres Network.
Expanded administrative cooperation among Member States: the use of the Internal Market Information system (IMI), which supports Member States' administrative cooperation in 16 policy and legal areas, has increased by 52% and now covers 59 cross-border administrative procedures.
Steady increase in use of tools helping citizens and businesses benefit from the single market: the number of citizens using Your Europe information portal and the Your Europe Advice services has drastically increased (+48% for Your Europe with 35 million visits and +52% for Your Europe Advice with 35 thousand enquires). The caseload of SOLVIT, an informal problem-solving tool, increased by 4% overall.
More work needed in specific policy areas: further improvements are needed to ensure the free movement of professionals, especially to ensure more decisions recognising professional qualifications. The public procurement performance of Member States continues to be uneven, in particular as regards contracts awarded to single bidders.
Background
The Single Market Scoreboard is an online tool, which aims to monitor the performance of the Member States by using clear indicators, with the objective to improve the functioning of the Single Market.
In particular, the annual Single Market Scoreboard evaluates how Member States:
implement EU rules;
create open and integrated markets (e.g. public procurement, trade in goods and services);
handle administrative issues concerning foreign workers (e.g. professional qualifications);
cooperate and contribute to a number of EU-wide governance tools (e.g. Your Europe portal, SOLVIT, and EURES )
The Single Market Scoreboard evaluates performance in three policy areas, two areas regarding market openness and integration, and 12 governance tools.