Miraval opens its second wellness destination in Texas Hill Country
Hyatt brings its nationally acclaimed Miraval spa and wellness brand to Austin, Texas with the opening of Miraval Austin. Set on 220 acres of picturesque land overlooking Lake Travis, Miraval Austin is the brand's second wellness resort to open outside of its flagship property in Tucson, Arizona.
"We are incredibly proud to open Miraval Austin as we embark on an exciting period of expansion at Miraval," said Marc W. Ellin, global head of Miraval Group. "For over 20 years, Miraval has been dedicated to inspiring total mind, body and spirit wellness by offering guests authentic experiences rooted in mindfulness.  As we open Miraval Austin, we look forward to welcoming Miraval's loyal guests, as well new audiences to experience the fulfillment, pleasure and growth that come with a Miraval experience."
Offering 117 beautifully appointed guestrooms and suites, a serene Life in Balance Spa, a 10-acre farm and ranch and a state-of-the-art Life in Balance Culinary Kitchen, Miraval Austin combines the celebrated Miraval Arizona experience with groundbreaking new treatments and wellness programs that pay homage to Austin's rich cultural heritage and breathtaking natural surroundings.
ACCOMMODATIONS
Miraval Austin's 117 guestrooms and suites designed by award-winning firm Hart Howerton are relaxing havens built in harmony with nature. Using a soft neutral color palate, guestrooms combine bespoke furniture, specially-selected fabrics and local, hand-crafted accessories and art to create a restorative atmosphere. In keeping with the Miraval brand's ethos, the rooms have been designed to enhance guests' sleep experience with Miraval bedding, black out shades and sleep-enhancing amenities, including Miraval's signature cell phone sleeping bag. Each room will also feature a selection ZENTS' all-natural bath amenities in large-format, reusable bottles to further reinforce the brand's commitment to sustainability.
LIFE IN BALANCE SPA
Conceptualized by renowned designer Clodagh, the Life in Balance Spa at Miraval Austin draws inspiration from the surrounding Balcones Canyonlands Preserve to create a serene environment that promotes relaxation, balance and a sense of wellbeing. The 20,000 square foot Life in Balance Spa boasts 30 treatment rooms, a spa pool, relaxation rooms, salon, sauna, steam room and spa retail boutique.
In addition to offering a selection of Miraval Arizona's most sought-after spa experiences, the Life in Balance Spa at Miraval Austin offers a series of innovative treatments that push boundaries and bring new meaning to the concept of "farm to treatment table." Highlights include Pranayama-ḍīna, a transformative experience that combines the power of breathwork with a floating massage, and Wild Harvest Herbal Healer, a celebration of nature and community in which guests pick herbs from the farm to be used in a luxurious massage.
To enhance the spa experience, the Life in Balance Spa at Miraval Austin worked with acclaimed organic skincare company, Laurel, to create a petal pecan mask inspired by the on-property farm. Miraval Austin and Laurel have also created an exclusive spa treatment, the Spiritual Warrior Facial, that utilizes energies of plants and gemstones to bring guests on a spiritual facial journey.
HEALTH AND WELLNESS PROGRAMMING
For those looking to open their mind, body and soul, Miraval Austin's team of highly regarded specialists have designed an extensive menu of integrative wellbeing offerings that span fitness, yoga, meditation, culinary, nutrition, and art.
Those seeking inner peace can enjoy a variety of yoga and meditation practices such as Crystal Meditation, which aligns the body with the energy of the earth and Qoya, a women's movement practice that combines yoga, breathwork and intention setting.
For guests looking to step out of their comfort zones, Miraval Austin's challenge course features activities including slacklining, archery and hatchet throwing.
Home to Miraval Austin's fitness classes, the 5,000 square foot Body Mindfulness Center features cutting-edge Technogym equipment and a fitness studio for activities including Cardio Drumming, Bosu Blast and spinning classes.
THE RANCH AT MIRAVAL AUSTIN
Developed at Miraval Arizona over 20 years ago, the brand's famed equine programming will also be central to the Miraval Austin experience. The Cypress Creek Ranch at Miraval Austin offers an expertly developed curriculum that expands upon Miraval Arizona's original programming with new workshops.
CULINARY OFFERINGS
At the core of Miraval Austin's culinary program is the 10-acre Cypress Creek Organic Farm that provides fresh produce for the property's kitchen and spa and is home to many of the property's interactive culinary programs.
Miraval Austin also features an innovative Life in Balance Culinary Kitchen outfitted by Williams Sonoma. Like at Miraval Arizona, the stunning demonstration kitchen hosts healthy cooking classes and workshops, including Plant-Based Cooking, Conquering the Blade, Restoring Bone Broth and Wheat-Free Baking.
In keeping with the Miraval brand's commitment to serving real, local food, and Hyatt's overall commitment to Food Thoughtfully Sourced, Carefully Served, Miraval Austin's signature restaurant, Hilltop Crossings Kitchen, offers a hand-crafted menu of healthy, Texas-inspired dishes created from ingredients sourced from the property's farm and local purveyors. The resort also offers the Discovery Pool Café and The Nest, Miraval's signature smoothie bar offering coffee and smoothies during the day and mindful craft cocktails and light bites in the evenings.
RETAIL
The Preserve Provision Company, Miraval Austin's retail outlet, brings Austin's rich cultural and artistic heritage to guests by offering a hand-curated selection of art, jewelry, clothing and skincare products sourced from local artisans and craftsman.
Hyatt acquired the Miraval brand in January 2017 as a key step in Hyatt's strategy to engage with high-end travelers in more ways beyond traditional hotel stays and to further complement its existing wellbeing offerings. Miraval operates as a standalone brand within Hyatt's portfolio adding to Hyatt's core purpose to care for people so they can be their best.
5 Reasons To Go Offline at Four Seasons Resorts in Bali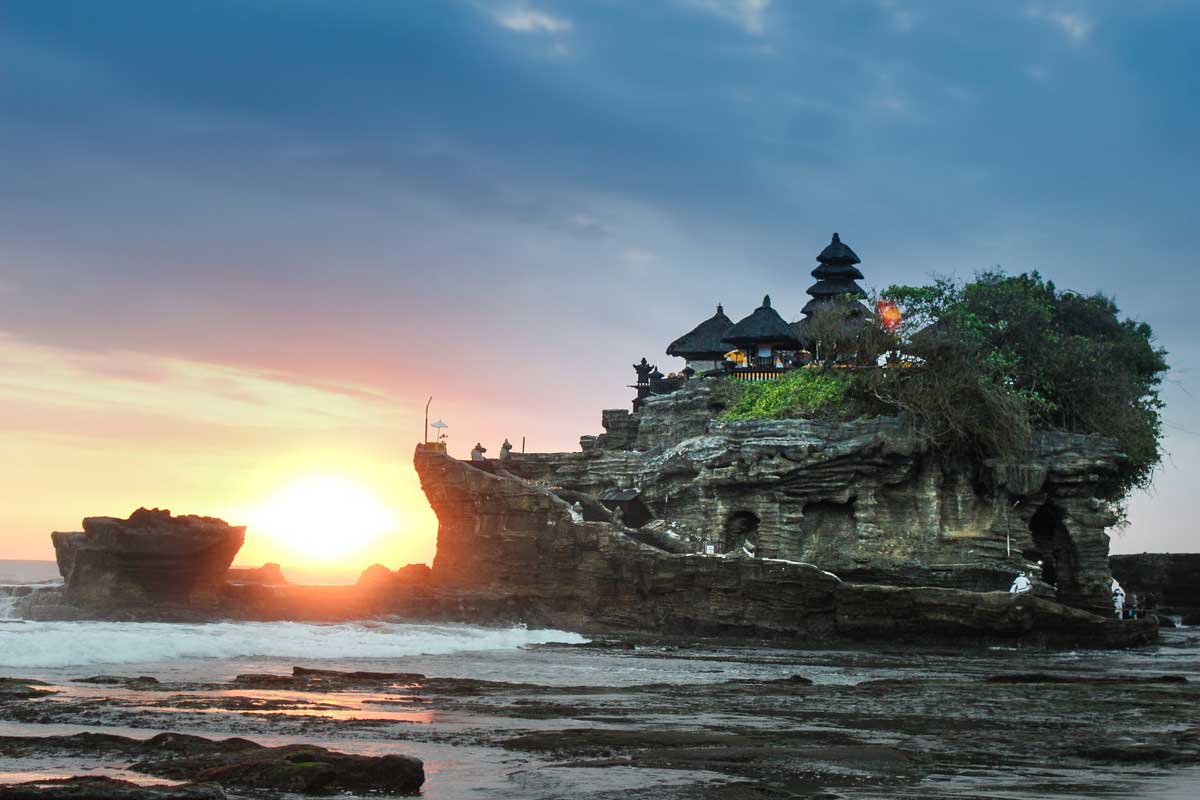 Free WiFi is expected at five-star hotels nowadays, and as such it's a standard inclusion for guests of Four Seasons Resort Bali at Jimbaran Bay and Four Seasons Resort Bali at Sayan. But the paradox of the internet and social media can be a very anti-social holiday where our phones never leave our sides. Here, we present five exclusive Four Seasons experiences that will inspire you to be in the moment. Ranging from water blessings to high-flying yoga and surf tours, you'll be disconnecting from the internet and reconnecting to each other and the wonderful world around you.
Can You Keep A Secret? This exclusive temple tour is not on anyone's bucket list. We ask guests to help us keep it that way, by resisting the urge to post the temple on social media. If you agree, our guide will take you on a scenic three-hour tour from Four Seasons Sayan in an open-air vintage VW through nearby yet untouched rice farming villages. Visit historic sites include a secluded water temple where you are welcome to bathe, or simply to enjoy the serene and undiscovered atmosphere far from selfie sticks.
Learn to surf in the sheltered confines of Jimbaran Bay or take a boat trip to explore Bali's world-class breaks with Tropicsurf's coaches and guides. On-site at Four Seasons Jimbaran Bay, the Tropicsurf philosophy is based on small groups (maximum four people) and avoiding the crowds to take your surfing to the next level, faster. For the ultimate adventure, take Asia's only heli-surfing tour to ride uncrowded waves in pristine conditions off the east coast of Java.
Bali is home to thousands of beautiful Hindu temples. We invite you to go beyond the most famous landmarks and explore hidden gems like the Goa Gong 9th century cave temple. Open to visitors by appointment only, this natural archaeological site is nearby Four Seasons Jimbaran Bay. Our resort priest Ajik Ngurah will be your guide to explore the cave's shrines and stalactites, and can also arrange a melukat water purification ritual. Not something you want to be holding your phone for!
Discover the beauty of the Ayung – Bali's longest river and part of the ancient UNESCO World Heritage-listed subak irrigation system. Our guided Four Seasons Private Rafting Adventure takes you through easy rapids flanked by virgin jungle, rice terraces and majestic gorges. Hop out of your raft and let yourself float down a quiet and calm stretch of the river, gazing up into the canopy overhead. Make a riverside landing directly at Four Seasons Sayan, where we'll be waiting to welcome you back home.
Experience the intimacy of Trust Yoga, the newest addition to the inspiring wellness program at Four Seasons Jimbaran Bay. Head to the ocean-front yoga pavilion and partner up with your soul mate, a friend or relative. Take turns being guide and flier, with postures that both require and build trust, strengthening your bond to each other and extending your practice. Our yoga instructor will lead each couple through this joyful 75-minute class, adapting postures to suit all levels. A fun way to connect emotionally and physically to someone special in your life, and a reminder that the best connections are human connections.
'Tis the Season: Best Holiday Offers to Fuel Your Festive Spirit
Hilton has curated a selection of delicious, family-friendly and unique ways to create memorable experiences during the magical festive season. Whether it's playing a game of curling with mulled wine on the waterfront of Danube or indulging in a festive afternoon tea in the tallest building in Manchester, Hilton has something for everyone to get you into the holiday spirit.
Foodie Festivities
Waldorf Astoria Versailles – Trianon Palace
Tucked between the Palace of Versailles and the Grand Trianon, Waldorf Astoria Versailles is welcoming the jolly season alongside a new sweet delicacy – The Christmas Turkey. Created by the hotel's talented pastry chef Eddie Benghanem, the dessert features a charming Turkey Chef preparing a festive dessert while sitting on an indulgent cooking pot made from chocolate. The dessert serves 6 – 8 portions and is available for takeaway when pre-booked from 84 euros.
Set in the heart of the Manchester metropolis, Hilton Manchester Deansgate invites guests to indulge in a festive afternoon tea at the Cloud 23 bar. Known as the highest bar in the city, Cloud 23 offers unrivalled floor-to-ceiling views over the Manchester city centre skyline. The afternoon tea will include unique festive cocktails alongside festive flavoured teas, sandwiches and cakes. Afternoon tea is priced at £55 per person.
Those looking to warm up near Hyde Park's magical Winter Wonderland will be in luck, with the hotel offering a bespoke Winter Wonderland afternoon tea. Clementine and chocolate reindeer macaroons alongside blueberry jelly and chestnut cream meringues will ensure every guest has indulged in the festive delicacies. Afternoon tea is priced from £32 per person with an option to add a glass of champagne.
Hilton Garden Inn Zagreb – Radnicka
Celebrate the holiday season with the whole family in the heart of Croatia's charming capital Zagreb. Hilton Garden Inn Zagreb has prepared joyful surprises for the children, alongside a "Children's Corner" games station with various creative workshops available. Parents can happily relax at the hotel's restaurant and bar with a 20% discount. Confirmed Connecting Rooms for four guests with breakfast included start from 138 euros per night.
Those looking for a delicious adventure are invited to The Able Butcher restaurant to experience the best of theatre and dining in an immersive culinary journey from "Le Petit Chef". The event features cutting-edge 3D visual technology and digital mapping paired with themed music and props. With lobster on the menu and Santa Claus as a host, every guest, big and small, will feel the festive joy. The event is hosted during lunch on December 24 and all day on December 25. Prices start from £89.
Hilton Geneva Hotel & Conference Centre
This merry season guests are invited to experience the Christmas Alpine Dream Chalet in the heart of Geneva. Set at the entrance to Hilton Geneva, the chalet will keep everyone warm by serving exquisite hot chocolates alongside mulled wine. Children are also invited to join festive cookie decoration masterclasses alongside the hotel's pastry team. The Chalet is open throughout December.
The Trafalgar St. James London, Curio Collection by Hilton
For an unforgettable New Year's Eve celebration, guests are invited to experience Le Nord at The Rooftop, an event dedicated to ringing the new year in style alongside an array of delicacies and free-flowing drinks. Unrivalled views over Trafalgar Square paired with luxurious rooms make it the ideal spot to indulge in celebrations in the heart of London.
Hilton Vienna Danube Waterfront
Resting by the Danube waterfront, Hilton Vienna Danube Waterfront invites guests to team up and celebrate the cheery season with a game of curling. With unlimited mulled wine and punch complemented by roasted chestnuts, everyone will enjoy some festive entertainment. Prices per person start from 15 euros.
DoubleTree by Hilton Harrogate Majestic Hotel & Spa
Set in the heart of the Victorian spa town, the hotel offers to join the New Year's Eve "Prohibition" black-tie gala dinner. Paying homage to the roaring '20s, the event will feature flapper dresses, champagne towers and firework displays. Guests will be treated to a five-course dinner alongside a live swing and party band, DJ and disco fireworks during the night. A surprise balloon drop with a champagne toast during midnight will be the crown jewel of the whole evening. Prices start from £120 per person.
10 Facts About the Legendary Beverly Wilshire
Beverly Wilshire, A Four Seasons Hotel is a history-rich property built in 1928, when Beverly Hills was still undiscovered by Hollywood's in-crowd. Take a step back in time with us as we share fun facts on the evolution of the iconic Beverly Wilshire, A Four Seasons Hotel:
Built on the site of the Beverly Auto Speedway, Beverly Wilshire, A Four Seasons Hotel provided residents with an opportunity for picnics and Model T Ford races on Sunday afternoons.
Beverly Wilshire, A Four Seasons Hotel has been made guest appearances in movies such as Escape from the Planet of the Apes, Clueless, Sex and the City: The Movie and Valentine's Day, but gained worldwide recognition as the setting of the movie Pretty Woman.
The Mediterranean-style pool is modeled after Sophia Loren's private villa pool in Italy.
Famous stars such as Elvis Presley, Warren Beatty and Steve McQueen have all lived in the Hotel, which continues to receive fan mail for the actors, even decades after they have moved out.
Beverly Wilshire, A Four Seasons Hotel is a salute to its construction and renovation teams over the years. It has withstood major earthquakes in 1933, 1971 and 1994 and was designated an air raid shelter during World War II.
The Concierge team has a combined total of more than 175 years of experience among them, and six Les Clefs d'Or members.
Opened in June 2006, CUT is Wolfgang Puck's first steak restaurant, and was designed by the famed architect Richard Meier (of the Getty Museum).
The Spa spans more than 8,000 square feet (745 square metres), with nine treatment rooms (seven with in-room showers), and was the first Spa on the west coast to feature luxury skincare line, 111SKIN.
There are more than 800 employees working at Beverly Wilshire, A Four Seasons Hotel.
Located on the private, key-accessed 14th floor of the Beverly Wing, the Penthouse Suite is the largest guest room space in the city at 5,000 square feet (465 square metres). And only
Beverly Wilshire, A Four Seasons Hotel features two rooftop terraces, overlooking the Hollywood Hills from the Royal Suite or the legendary Drive from the Rodeo Terrace.