Miraval opens its second wellness destination in Texas Hill Country
Hyatt brings its nationally acclaimed Miraval spa and wellness brand to Austin, Texas with the opening of Miraval Austin. Set on 220 acres of picturesque land overlooking Lake Travis, Miraval Austin is the brand's second wellness resort to open outside of its flagship property in Tucson, Arizona.
"We are incredibly proud to open Miraval Austin as we embark on an exciting period of expansion at Miraval," said Marc W. Ellin, global head of Miraval Group. "For over 20 years, Miraval has been dedicated to inspiring total mind, body and spirit wellness by offering guests authentic experiences rooted in mindfulness.  As we open Miraval Austin, we look forward to welcoming Miraval's loyal guests, as well new audiences to experience the fulfillment, pleasure and growth that come with a Miraval experience."
Offering 117 beautifully appointed guestrooms and suites, a serene Life in Balance Spa, a 10-acre farm and ranch and a state-of-the-art Life in Balance Culinary Kitchen, Miraval Austin combines the celebrated Miraval Arizona experience with groundbreaking new treatments and wellness programs that pay homage to Austin's rich cultural heritage and breathtaking natural surroundings.
ACCOMMODATIONS
Miraval Austin's 117 guestrooms and suites designed by award-winning firm Hart Howerton are relaxing havens built in harmony with nature. Using a soft neutral color palate, guestrooms combine bespoke furniture, specially-selected fabrics and local, hand-crafted accessories and art to create a restorative atmosphere. In keeping with the Miraval brand's ethos, the rooms have been designed to enhance guests' sleep experience with Miraval bedding, black out shades and sleep-enhancing amenities, including Miraval's signature cell phone sleeping bag. Each room will also feature a selection ZENTS' all-natural bath amenities in large-format, reusable bottles to further reinforce the brand's commitment to sustainability.
LIFE IN BALANCE SPA
Conceptualized by renowned designer Clodagh, the Life in Balance Spa at Miraval Austin draws inspiration from the surrounding Balcones Canyonlands Preserve to create a serene environment that promotes relaxation, balance and a sense of wellbeing. The 20,000 square foot Life in Balance Spa boasts 30 treatment rooms, a spa pool, relaxation rooms, salon, sauna, steam room and spa retail boutique.
In addition to offering a selection of Miraval Arizona's most sought-after spa experiences, the Life in Balance Spa at Miraval Austin offers a series of innovative treatments that push boundaries and bring new meaning to the concept of "farm to treatment table." Highlights include Pranayama-ḍīna, a transformative experience that combines the power of breathwork with a floating massage, and Wild Harvest Herbal Healer, a celebration of nature and community in which guests pick herbs from the farm to be used in a luxurious massage.
To enhance the spa experience, the Life in Balance Spa at Miraval Austin worked with acclaimed organic skincare company, Laurel, to create a petal pecan mask inspired by the on-property farm. Miraval Austin and Laurel have also created an exclusive spa treatment, the Spiritual Warrior Facial, that utilizes energies of plants and gemstones to bring guests on a spiritual facial journey.
HEALTH AND WELLNESS PROGRAMMING
For those looking to open their mind, body and soul, Miraval Austin's team of highly regarded specialists have designed an extensive menu of integrative wellbeing offerings that span fitness, yoga, meditation, culinary, nutrition, and art.
Those seeking inner peace can enjoy a variety of yoga and meditation practices such as Crystal Meditation, which aligns the body with the energy of the earth and Qoya, a women's movement practice that combines yoga, breathwork and intention setting.
For guests looking to step out of their comfort zones, Miraval Austin's challenge course features activities including slacklining, archery and hatchet throwing.
Home to Miraval Austin's fitness classes, the 5,000 square foot Body Mindfulness Center features cutting-edge Technogym equipment and a fitness studio for activities including Cardio Drumming, Bosu Blast and spinning classes.
THE RANCH AT MIRAVAL AUSTIN
Developed at Miraval Arizona over 20 years ago, the brand's famed equine programming will also be central to the Miraval Austin experience. The Cypress Creek Ranch at Miraval Austin offers an expertly developed curriculum that expands upon Miraval Arizona's original programming with new workshops.
CULINARY OFFERINGS
At the core of Miraval Austin's culinary program is the 10-acre Cypress Creek Organic Farm that provides fresh produce for the property's kitchen and spa and is home to many of the property's interactive culinary programs.
Miraval Austin also features an innovative Life in Balance Culinary Kitchen outfitted by Williams Sonoma. Like at Miraval Arizona, the stunning demonstration kitchen hosts healthy cooking classes and workshops, including Plant-Based Cooking, Conquering the Blade, Restoring Bone Broth and Wheat-Free Baking.
In keeping with the Miraval brand's commitment to serving real, local food, and Hyatt's overall commitment to Food Thoughtfully Sourced, Carefully Served, Miraval Austin's signature restaurant, Hilltop Crossings Kitchen, offers a hand-crafted menu of healthy, Texas-inspired dishes created from ingredients sourced from the property's farm and local purveyors. The resort also offers the Discovery Pool Café and The Nest, Miraval's signature smoothie bar offering coffee and smoothies during the day and mindful craft cocktails and light bites in the evenings.
RETAIL
The Preserve Provision Company, Miraval Austin's retail outlet, brings Austin's rich cultural and artistic heritage to guests by offering a hand-curated selection of art, jewelry, clothing and skincare products sourced from local artisans and craftsman.
Hyatt acquired the Miraval brand in January 2017 as a key step in Hyatt's strategy to engage with high-end travelers in more ways beyond traditional hotel stays and to further complement its existing wellbeing offerings. Miraval operates as a standalone brand within Hyatt's portfolio adding to Hyatt's core purpose to care for people so they can be their best.
Hyatt Place Dubai / Wasl District Now Open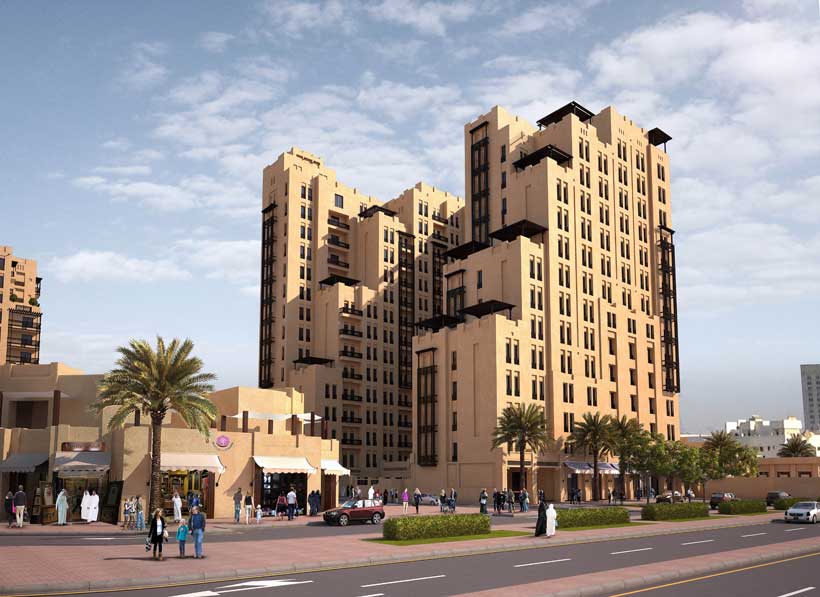 Hyatt Hotels Corporation announced today the official opening of Hyatt Place Dubai/Wasl District, marking the third property under Hyatt's select service brand portoflio in the United Arab Emirates. The hotel joins Hyatt Place Dubai/Al Rigga and Hyatt Place Dubai/Baniyas Square in increasing the number of contemporary yet affordable hospitality offerings in the city. The opening of the property brings Hyatt hotels in the UAE to 10 properties.
The Hyatt Place brand is rooted in the provision of stylish, comfortable and seamless experiences for guests, accommodating guests' needs through purposeful service and an overall uncomplicated stay. Located in the heart of Deira in Old Dubai, the property places guests in close proximity to key landmarks such as the heritage and diving village, the Creek, the famed spice and gold souks as well as numerous retail, dining and entertainment outlets. Furthermore, connectivity is yet another strong suit offered by the location, as Hyatt Place Dubai/Wasl District is close to key metro, dhow cruise and taxi stations.
"We look forward to hosting guests both local and international alike as we introduce them to the modern comforts of a Hyatt Place property," shares Fathi Khogaly, cluster general manager. "The hotel will provide travellers with a unique stay through the design, amenities and warm hospitality offered by the entire team."
"The decision to introduce a third Hyatt Place property stems from its seamless integration into the city's contemporary appeal, prioritizing consistent development," said Kurt Straub, vice president of operations, Middle East, Africa and South West Asia, Hyatt. "We're seeing an increased guest demand for our select service portfolio and as such are meeting these demands across the UAE and KSA. We plan to continue to expand our brand presence across the Middle East, as part of our pipeline of development for the region."
Hyatt Place Dubai/Wasl District offers:
202 stylish guestrooms, including 10 suites, with separate spaces to sleep, work and play, as well as a Cozy Corner sofa-sleeper
Free Wi-Fi and remote printing available throughout the rooms and suites
Gallery Kitchen Breakfast serving a selection of classic breakfast items, fresh fruits, local and regional specialties
Gallery Café offering healthy options of multi-cuisine specialities for lunch and dinner, as well as an array of dining options for families
24/7 Gallery Market featuring a range of convenient and delicious "grab 'n go" options to curb hunger pangs any time of the day
Coffee to Beverages Bar providing guests with the ideal space to socialize with friends and other guests, over a freshly prepared beverage. The venue also offers light bites and a range specialty coffees
Meeting spaces amassing over 300 square meters, designed for clients hosting stylish and flexible small-scale business meetings, conferences or celebrating special occasions. Guests can also opt to incorporate caterings and hosts, easing the planning. Those looking for alternative spaces can make use of the outdoor venue for a break-out sessions and dinners.
24-Hour Gym offering state of the art equipment
Rooftop temperature-conrolled swimming pool
Aloft Hotels Debuts in Shanghai
Aloft Hotels, Marriott International's innovation incubator brand for global travelers, today opens the brand new 191-room Aloft Shanghai Zhangjiang Hotel, bringing high-tech, modern style and a vibrant new social scene to Shanghai as the first Aloft hotel in the city.
Owned by Shanghai Tech University Hotel Management Limited, Aloft Shanghai Zhangjiang Haike Hotel is the first international hotel located in the central area of Zhangjiang Hi-tech Park Pudong. Ideally situated within a prime hub for innovation and technology businesses, the hotel is also located within a short drive from the New International Expo Center and Shanghai Disney Resort among other attractions.
The hotel embodies the brand's different by design philosophy which is noted for its open, social spaces that connect next generation travelers. It has 191 modern and stylish guestrooms featuring high ceilings and is equipped with keyless mobile check-in system which enables guests to utilize their mobile phones as room keys. The design-forward guestrooms, flexible for both work and play, feature the latest technology and the brand's signature offerings, such as the ultra-comfortable plush bed, walk-in shower, custom amenities by Bliss® Spa, fast & free WiFi and 43" LCD TV.
Aloft Shanghai Zhangjiang Haike Hotel is also home to a variety of dining and social spaces. The hotel's signature restaurant, Nook, serves all-day dining ranging from breakfast buffet to a la carte dishes for lunch and dinner. The restaurant can accommodate 100 guests, and also has three private dining rooms. Re:fuel by AloftSM serves up Aloft's signature 24/7 grab-and-go options ranging from light meals, snacks for every craving, healthy selections, beverages and more. The WXYZ® Bar is a vibrant bar offering signature cocktails and light bites, which doubles as a live music venue as well for the brand's iconic Live at Aloft Hotels programs. During the day, the W XYZ Bar transforms into a social space where guests and locals can hang out or catch up on work. Guests can also enjoy a good workout at the well-equipped 24/7 Re:chargeSM fitness center.
"We're excited to debut the Aloft Hotels brand in Shanghai, bringing the next generation of travelers to an up-and-coming tech and innovation hub in the city. The new Aloft Shanghai Zhangjiang Haike Hotel will become Shanghai's newest social hub, where creative self-expressers can meet and mingle in a casual, friendly environment over cocktails at the W XYZ bar," said Mike Fulkerson, Vice President, Brand & Marketing, Asia-Pacific, Marriott International. "What's more, travelers and locals alike will be able to see emerging local bands at the Live at Aloft evenings held regularly at the hotel."
Aloft Shanghai Zhangjiang Haike Hotel also features seven on-site Tactic meeting rooms that are equipped with state-of-the-art AV equipment and fast & free Wi-Fi. The 890-square-meter function spaces are ideal for staging events of various scales and formats.
"Our entire team is proud to be part of the first Aloft hotel in Shanghai and the first international hotel in Zhangjiang Hi-tech Park Pudong. Our hotel will definitely allow value-conscious travelers in pursuit of a smart travel experience to stay connected, network, and relax in style," said Andy Shen, General Manager of Aloft Shanghai Zhangjiang Haike Hotel.
The hotel is conveniently located 25 kilometers away from Shanghai Pudong International Airport and close to nearby attractions, within a short walking distance from Chamtime Square, Greenland Being Fun Plaza and ZhongKe Road Station of Metro 13.
The Luxury Collection Debuts in Cyprus With Parklane, A Luxury Collection Resort & Spa
The Luxury Collection®, part of Marriott International Inc., today announced the opening of Parklane, a Luxury Collection Resort & Spa, Limassol. Owned and operated by Parklane Hotels Limited, the property marks Marriott International's entry into Cyprus – and the first international luxury branded resort in the country. Parklane joins an ensemble of over 100 Luxury Collection hotels and resorts in more than 30 countries and territories, offering world travellers indigenous and intimate, local experiences.
"We are excited to put Cyprus on the map for our Global Explorers as our newest property in the region," said Anthony Ingham, Global Brand Leader, The Luxury Collection. "With a deep-rooted history that today can still be experienced by visiting iconic landmarks such as the medieval Limassol Castle, paired with modern architecture and cultural happenings, the vibrant coastal city of Limassol is one of the most up and coming destinations in the world today."
A 15-minute drive east from Limassol – the storied city on the southern coast of Cyprus – Parklane is situated on 100,000 square metres of lush, landscaped gardens and boasts a 300-metre pristine sandy beach. Upon arrival, the resort welcomes guests via a picturesque lane that snakes through a verdant grove of locally grown olive, citrus and palm trees. Each of its 274 guestrooms and suites, designed by Harrods Interiors, presents bright, open-plan living with a fresh and contemporary finesse, many featuring terraces with commanding views of the Mediterranean Sea and the rolling Troodos mountains beyond. The 52 suites, some set over two storeys with sleek architectural flair, entice with teak-decked private pools.
For guests seeking privacy and tranquillity, the resort boasts an adults-only wing comprising of 16 Lifestyle Suites and a swimming pool. Each suite celebrates expansive views of the sparkling Mediterranean Sea, with some also featuring private pools.
"From our recent opening in the storied city of Yerevan to a debut in the historic country of Cyprus, The Luxury Collection continues to offer a gateway to the world's most exciting and desirable locations," said Jenni Benzaquen, Vice President, Luxury Brands – Europe, Marriott International. "We are thrilled to welcome our newest Luxury Collection hotel in Europe and our first hotel in Cyprus, offering an extraordinary opportunity for our guests to discover this vividly beautiful island, crystal blue waters and unique cultural offerings."
Locally Inspired Cuisine
Culinary enthusiasts will be enthralled by the variety of cuisine offered at the resort, from fine dining to light poolside bites. Fresh fish and local seafood from the surrounding region are at the heart of the innovative menus, which are full of native flair. Guests can enjoy Cypriot grill dishes made using a traditional wood-burning oven and barbecue pit as well as cocktails or local wines at Dafne, Italian fare served al fresco at Il Teatro, Mediterranean seafood served in unique settings arranged as small islands floating in a pool at Islands and can indulge in a casually elegant evening at The Grill.
Parklane will also offer special immersive experiences for guests to discover the rich food and wine culture of Cyprus with its series of Epicurean Journeys. Designed and spearheaded by the hotel's Head Sommelier, the weekly wine tasting will celebrate of the diverse flavors of the region and showcase wine as an integral part of the traditional Cypriot diet. Under the expert direction of the hotel's culinary professionals, the island's sacred coffee ritual will be showcased to guests who can prepare their own authentic coffee in a traditional copper pot cooked slowly in sand.
Immersive Experiences
One of the hotel's hallmark experiences for guests seeking a restful retreat is the 3,000 square metre Kalloni Spa. This luxurious space takes its cues from the sea, from its two outdoor and two indoor seawater pools to its relaxing and revitalising Thalassotherapy menu. These cutting-edge treatments draw on seawater and the marine environment for their many benefits to health and well-being. The spa is also collaborating with a number of brands such as VOYA, which focuses on organic, seaweed-based beauty products and treatments, and Biologique Recherche for its clinical and raw ingredient treatments.
Additional spa features include a barbershop where treatments are tailored using Gentlemen's Tonic products, a Carol Joy hair salon, and a state-of-the-art Parkfit gym that will boast Excite Engaging Cardio, Selection Pro and Connected Strength equipment.
For junior explorers, the spirit of adventure is very much alive at Parklane, where a pirate ship with water jets and slides, and a two-storey princess castle crown the enviable 3,000 square metre Park Kidz. A dedicated restaurant and mini football pitch will keep young guests entertained when not splashing in the pool or playing games at beach. Aspiring footballers can also enroll at the seasonal Parklane Football Escapes academy, which offers an exceptionally rare opportunity to train with former international football stars during school holidays. Weeklong courses will be available for children aged between five and fifteen to train for up to two hours a day, in complete personalized kit, under the guidance of UEFA licensed coaches and English Premier League football stars including Rio Ferdinand and Bobby Zamora.
Additionally, the resort is also home to three tennis courts, three outdoor and one indoor swimming pools and a PADI diving centre, with horse riding and golf courses close by.
Inspiring Meetings
Parklane's corporate offering has undergone a multi-million-euro investment, elevating the resort's credentials as a highly desirable destination for meetings and events throughout the year, as well as a leading venue for Cyprus. Ultra-modern facilities include seven meeting rooms that can be converted into 11 professional conference spaces. The 800 square metre Diamond Ballroom, complete with a built-in stage, can hold up to 600 people, be split into two sections and tailored to meet the requirements of any large event.
Treasured Destination
Parklane's Luxury Collection Concierge team will invite guests to explore Cyprus and its most famous destinations with a bespoke tour from the hotel's Head Concierge. The island boasts several deeply historical sites, such as the Ancient Amathus Archaeological Site, just 11 kilometres east of Limassol and the UNESCO World Heritage Site, which dates back to 1100 BC. The Head Concierge will share stories and secrets from ancient times that have shaped and enriched the history of the island.
A visit to the spectacular treasured Lefkara Village, located at the foot of the Troodos Mountains, will tell the story of Leonardo da Vinci's visit in 1841. Leonardo himself was so impressed by the skills of the embroiderers, he is said to have bought one as a gift for Cathedral in Milan where it featured in his celebrated painting, The Last Supper.