Is exponential growth of solar PV the obvious conclusion?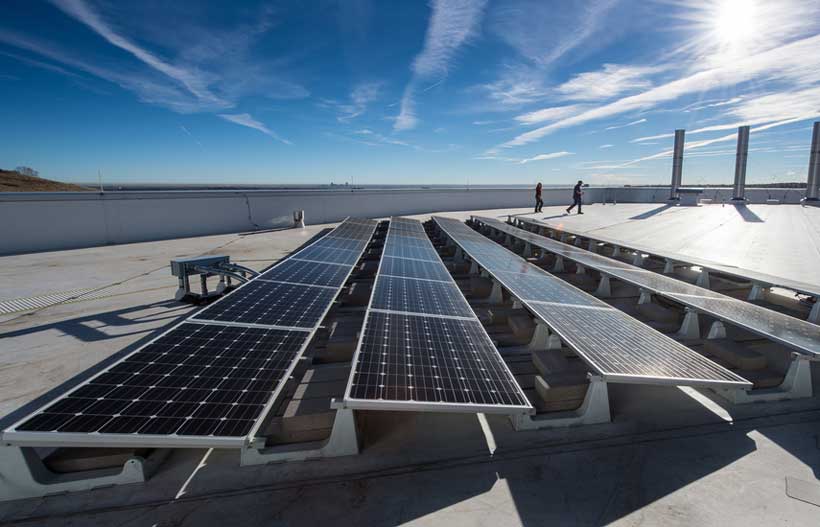 Solar PV has experienced exponential growth in recent years, with global installed capacity increasing ten-fold from 2010 to 2017 – annual capacity additions rose from less than 20 GW in 2010 to 40 GW in 2014 and a record-breaking 97 GW in 2017. At the same time, wind power has continued to expand, adding about 50 GW annually over the past five years.
Together, solar PV and wind have the potential to transform electricity worldwide, with significant impacts on the operations of whole systems and the economics of all sources of electricity. But to what degree can we reasonably expect such exponential growth to continue?
China is the engine of solar PV growth
China has been the driving force behind the exponential growth of solar PV, accounting for 75% of global growth in solar PV deployment over the five years leading up to 2017 (though official data indicates that additions declined in China in 2018).
China's success in this sector has been thanks to a virtuous cycle of strong policy support and falling technology costs. For example, China's 2020 targets for solar PV have been ratcheted up several times, rising from an initial target of 1.8 GW set in 2008, to 105 GW in the 13th Five-Year Plan set at the end of 2016. Recent discussions are looking to 210 GW or beyond.
Support policies have also played a determining role in other world leaders of solar PV. In the United States, the extension of tax credits in late 2016 gave a significant boost to both solar PV and wind power markets, complementing state-level renewable energy goals that continue to evolve. In the European Union, the renewables target of 27% for 2030 set in 2016 was recently revised up to 32%. In India, implementation measures have been expanding, including in 2016 doubling the amount of land set aside for solar PV deployment.
What would exponential growth mean for annual solar PV deployment?
Driven in part by these strong policies, the solar PV market has grown dramatically, at a rate of 27% annually over the past five years. However continuing at this pace would mean a doubling of annual deployment every three years, passing 200 GW in 2020 and exceeding 2 100 GW in 2030. This would represent a massive scaling up that would go beyond any level of construction seen in the past, at more than 6-times the capacity of all technologies built in 2015. It would also require mobilising a dramatic level of investment.
For now, policy has been the key driver in accelerating deployment, but maintaining this growth rate would far outpace established policy goals. For example, combining the policy ambitions of the US, EU, Japan, China and India would require only about 70 GW of solar PV per year. Even in the case where actions to mitigate climate change and reduce air pollution accelerate, as defined in the IEA's Sustainable Development Scenario (SDS), solar PV deployment in these leading regions would rise to about 120 GW per year to 2030, a level well below what is implied by continued exponential growth.
Falling costs will accelerate deployment, right?
In addition to support policies, solar PV growth has been driven by impressive cost reductions, falling by about two-thirds over the past five years with all indications pointing to further reductions in the future. New utility-scale solar PV projects completed in 2017 had average levelised costs of electricity (LCOE) of just over $100 per megawatt-hour (MWh), based on standard financing over 20 years. Best-in-class projects with preferential financing can costs as much as 60% less today and recent auction bids indicate that next wave of leading projects could cost $30 per MWh or less.
However, low costs do not guarantee accelerated deployment, as they are only part the story. In this light, to better assess the relative competitiveness of technologies WEO2018 included a new metric of competitiveness that has been developed over several years, called value-adjusted LCOE (or VALCOE).
VALCOE builds on the foundation of LCOE that incorporates all cost elements, but also adds three categories of value in power systems: energy, flexibility and capacity. Combining these elements provides a stronger basis for comparisons between variable renewables like solar PV and dispatchable.
From this perspective, hourly simulations of electricity demand, supply and electricity prices in China, India, the United States and European Union all point to a more complex picture for the competitiveness for several technologies, including solar PV.
In India for example, the LCOE of new solar PV is projected to drop below that of coal-fired power plants by 2025. But the story is different using VALCOE. As the share of solar PV surpasses 10% in 2030, the value of daytime production drops and the value of flexibility increases. After 2030, even with further cost reductions, solar PV becomes less competitive.
Ultimately, the ability of market forces to drive exponential growth will depend on the profitability of solar PV without government intervention. This calls for a healthy return on investment in the face of market risk, a challenging prospect for solar PV or any power generation technology today, as current market designs rarely monetise all the services provided. Exponential growth also calls for solar PV to outcompete not only alternatives for new investment but also the existing power plants based on costs and value.
For example, recent deployment of onshore wind highlights that falling costs alone may not lead to ever-increasing deployment. In 2017, the LCOE of onshore wind power continued to decline to about $75 per MWh globally, some 30% lower than utility-scale solar PV. However, global capacity additions fell for the second year in a row to 44 GW in 2017, well below the record of 65 GW set in 2015.
The future of solar PV, like so many parts of the energy system, will continue to depend largely on decisions made by governments. With pressing global and local environmental concerns, governments should look to ratchet up ambitions related to all low carbon options, including solar PV and wind power, but also nuclear, carbon capture utilisation and storage, hydro, bioenergy and renewables for heat and transport. Without this boost, the annual market for solar PV may stagnate or decline, an unfortunate fate that has happened to many other promising technologies.
Trans-Caspian Gas Pipeline – An 'apple of discord' between Azerbaijan and Russia?
A broad range of strategic, economic and cultural ties between Azerbaijan and Russia create an illusion of quite stable bilateral relations between the states. Nevertheless, considering the recent geopolitical developments in the South Caucasus after the Second Karabakh war and the growing role of Azerbaijan as both producer and transit hub for natural resources, one can assume that there is a prospect of growing uncertainties that may or already generate tensions. These tensions can be observed in the context of energy diplomacy, used as a strategic tool by both states to gain access to, and consolidate within external markets. This article summarizes the potential and existential rivalry perspectives between Azerbaijan and Russia in terms of integration to the EU energy market via their gas pipelines, particularly cleavages over the Trans-Caspian Gas Pipeline.
European Energy Union: Tendencies in the gas market
The concept of the 'energy union' has been developed during the presidency of Jean-Claude Juncker and extends to five dimensions. The following two dimensions are relevant in the context of relations with external markets: 1. Security, solidarity and trust; and 2. Energy efficiency. The former promotes cooperation between EU member states implying energy security and diversification of the energy sources. The latter, on the other hand, emphasizes the need to reduce dependency on imports and stimulate local growth in energy sectors. Both strategies consider a long-term perspective aimed at creating an independent and self-sufficient energy market within the framework of environmental standards. To determine whether these strategies managed to diversify and simultaneously ensure independence from external actors in the European gas market, let us recall the statistical data of imports and local gas production in the EU over the last years.
Tendencies in the EU energy market over the last couple of years, particularly in the sector of gas, reveal its high dependence on imports from abroad. Although the net gas imports fell by 7 per cent in 2020 amounting to 81 bcm, the overall EU production of gas fell by almost 23 per cent (16 bcm). According to the Quarterly Report of the Union, the local gas production in the first quarter of 2021 reached the second-lowest production rate over the last decade, falling by 11 per cent respectively. In this regard, the European internal energy market needs a sustainable supply of natural gas resources, mostly, for residential heating needs. Currently, about 44% of extra EU net gas imports are piped via Russian pipelines, 12% through Algeria, and 1,2% through TAP pipeline. Although import indicators suggest that Russia holds the dominant position in supplying the EU energy needs, the ever-growing gas supplies from Azerbaijan cause concerns on the part of Russian stakeholders. Accordingly, in 2020, Gazprom's supplies to the Turkish market decreased by 72% compared to March 2019, the Russian RBK reports. Could the further steps of the official Baku on the European energy front challenge positions of the Russian energy giant Gazprom? To answer this question, it is necessary to briefly present the already launched and planned projects in which Azerbaijan is directly involved.
Azerbaijan's 'energy diplomacy' and Russia's counterstrategy
In 2020 South Gas Corridor (SGC) project officially started operating, connecting three sub-pipeline routes: South Caucasus Pipeline Expansion (SCPX), the Trans-Anatolian Pipeline (TANAP) and the Trans Adriatic Pipeline (TAP). The project aims to ensure commercial gas delivery from Shah Deniz field to Turkey, continuing to European markets and finally landing in Southern Italy (Melendugno). The initiative was supported by numerous financial institutions and stakeholders from Asia and Europe such as the Asian Development Bank (ADB) and the European Investment Bank (EIB). According to the estimates, the current gas supply via the corridor is amounting to 10 billion bcm.
At the 7th Ministerial Meeting of the SGC Advisory Council, the president of Azerbaijan Ilham Aliyev noted the necessity of strengthening bilateral as well as multilateral energy relations and mentioned the Memorandum of understanding between Azerbaijan and Turkmenistan: "[…] That will also be very helpful for future energy cooperation in the Caspian Sea and beyond". President Aliyev has also emphasized that Azerbaijan already has become a reliable transit of energy resources from the eastern shores of the Caspian Sea. In this regard, the recent intensification of talks upon the realization of the Trans-Caspian Gas pipeline project is not surprising.
Within the framework of the Trans-Caspian gas pipeline project, natural gas will be delivered from the port of Turkmenbashi via the pipeline to the Sangachal terminal through the Caspian Sea with an annual capacity of 32 billion bcm. However, despite numerous attempts to bring the issue to the agenda both by the Western partners (EU and the United States) and Azerbaijan, there have been no significant steps towards the implementation of the project. The reason for the constant extension of negotiations over the last two decades may be both the reliability of the capabilities of the Turkmen natural gas resource pool, and external intervention in the negotiation process and attempts to discredit it by Russia and Iran.
Firstly, the credibility of the Turkmen gas supply capacity is quite questionable. After the Central Asia-China gas pipeline opened in December 2009, Turkmenistan has gradually become the biggest gas supplier to the Chinese energy market in Central Asia. Currently, Turkmenistan covers nearly 60% of China's pipeline gas imports, whereas over 90% of Turkmenistan's overall exports are gas exports to the Chinese energy market. Therefore the sufficiency of Turkmenistan's gas reserves for the Trans-Caspian pipeline is still a matter of discussion. The official Ashgabat in the meantime refrains from specifying details on its capabilities.
Another challenge is posed by the joint attempts of Russia and Iran, circumvented by the pipelines, to prevent the realization of the initiative, to protect their local energy markets. Additionally, the Kremlin needs to eliminate any potential external supplier of natural pipeline gas to the EU, to sustain the status quo. Turkmenistan has already become the biggest gas supply hub in Central Asia and the prospect of its expansion towards Europe poses a strategic challenge to Russia.
"Along with the new Iranian gas pipeline, the Chinese export route gave Turkmenistan strong leverage that strengthened its ability to bargain with Russia. However, these export routes do not hurt Russian interests that much, since Moscow's main objective at the moment is to keep Turkmen gas away from the lucrative European energy market". (Vasánczki 2011).
Both Russia and Iran refer to environmental damage the pipeline could cause in the Caspian Sea, and recall the so-called Tehran Convention (the Framework Convention for the Protection of the Marine Environment of the Caspian Sea). However, the experience with the SGC and other pipeline projects in the region suggest no environmental crisis to be expected. On the other hand, there are allegations regarding the long-disputed Legal Status of the Caspian Sea. Moscow and Tehran are aligned in their concerns about the extraction and transportation of energy resources and believe that such issues should be resolved within the framework of five Caspian states.
According to Marco Marsili, the Russian energy strategy is inclined in a "Grand Strategy" aimed at re-establishing a sphere of influence in the area previously controlled by the USSR. As he further notes in his article: "If the Trans-Caspian Gas Pipeline comes to fruition, then it will also further enhance Azerbaijan's status as both a producer and transit hub. Additionally, the pipeline will diminish Moscow's influence in the region and circumvent both Russia and Iran. This is why Moscow is heavily opposing the project."
When it comes to the European front Russian strategy faces various burdens. On the eve of the opening of the Nord Stream 2 gas pipeline, Russian-European relations are in a state of long-term crisis. The persecution and assassinations of political dissidents, the imprisonment of the head of the opposition movement Alexei Navalny, support for the authoritarian regimes of Lukashenko and Assad, as well as multiple attempts to interfere in elections within the EU, reduce the level of trust between the Kremlin and the West on energy security too. Furthermore, gas supply issues between Russia and Ukraine in 2006 and 2009 that caused the European energy crisis, exacerbated the situation and gave a signal to the EU to diversify its gas supplies.
Nord Stream 2 is a controversial 9.5 billion euros worth gas pipeline that will annually supply the EU with 55 bcm. According to sceptics, the new pipeline not only endangers the energy security of the EU, putting it in a dependent position from Gazprom but also causes dissatisfaction in Eastern European countries (in particular Ukraine). Germany and the US have already issued a joint statement in July to support Ukraine, European energy security and climate protection. Azerbaijan, in turn, is ready to provide the diversification tool needed and security of natural gas delivery to the European market without polarizing the European community on geopolitical issues.
Opportunities for Azerbaijan in the new era in South Caucasus geopolitics
After the second Nagorno-Karabakh war between Azerbaijan and Armenia, the power constellations in South Caucasus have drastically changed in almost 44 days. Azerbaijan has restored its territorial integrity and opened up new opportunities for economic growth, and increased mobility via the development of transport hubs and infrastructure rehabilitation projects. At the same time, Russia has deployed its peacekeeping contingent in the region, 'formally' securing its status as a regional power. Despite this, Azerbaijan, after almost three decades being focused on resolution of devastating conflict, can now set new forign policy priorities to provide energy security and strengthen its cooperation with the EU.
Conclusion
With the EU Strategy on Central Asia adopted in May 2019 and the intensification of negotiations between the Central Asian countries with the EU and with the Western hemisphere as a whole, there is a need for such projects as the Trans-Caspian Gas Pipeline. In these circumstances, Azerbaijan can play the role of a mediator both in the negotiation process and directly participate in the implementation of the project. Taking this into account, Russia fears the loss of its role as a hegemon both in its relations with Central Asia and within the South Caucasus. Also economically, it is in Russia's interests to keep the monopoly in the hands of its state-owned companies to strengthen the leverage on the EU in cases of geopolitical collisions.
In any case, the growing competition on the EU energy market between the two former Soviet states could significantly diminish the sense of mutual reliability between them.
China's Unorthodox Intervention in the Global Oil Market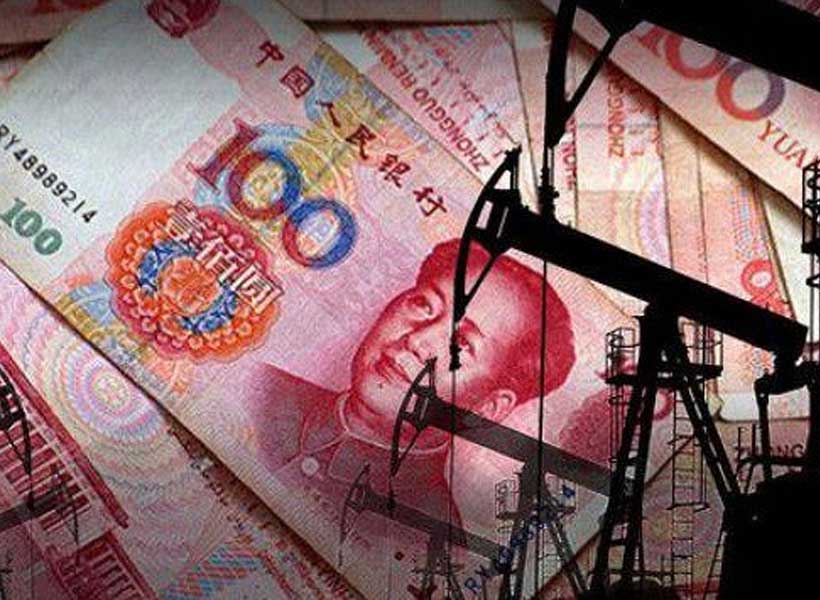 Apparently, China has been the talk of the town for quite some time. While the entire yesteryear passed in a flurry of blame game over the pandemic, this year has been nothing short of a blessing for Xi's regime. However, while China rapidly compensated for the drastic slump last year, the bustling economy has now cooled down – though a bit prematurely. Due to the expansive outbreak of the delta variant, China – like most countries around the world – now faces surging inflation and a crippling shortage of raw materials. However, while one might get a bolder vibe from China's recent crackdown on industrial giants, the supposed 'Second Cultural Revolution' seems on a divergent path from the government's latest aspirations for the domestic industry.
China seems to be on a path to harness growth that appears to be slowing down as the global economy battles uncertainty. However, while many expected China to take orthodox measures to prolong growth, hardly anyone expected a drastic change of strategy: intervening in a close-knitted global market like never before.
China recently posted its most robust trade surplus in history, with a record rise in exports jumping 25.6% from last year to stand at $294.3; $10 billion more than any previous month. However, while the glowing figures imply sturdiness, the underlying fragility of the Chinese economy is not disguised. In the past few months, China's production engine has taken a toll as surging energy costs have inhibited production capacity. The factory-gate inflation stands at a 13-year-high which has forced factories to cut output. Amid declining domestic demand due to covid restrictions, manufacturing surveys show that China's export orders are eroding as supply bottlenecks coupled with energy costs have weighed heavily on the production function. To counter the problem, China recently supplied its reserves into the domestic market; undercutting the surging global price tag dictated by the petroleum giants.
Last Thursday, China's National Food and Strategic Reserves Administrator made a press release, confirming that the world's second-largest economy tapped into its crude reserves – estimated at 220 million barrels – to "ease the pressure of rising raw material prices." While China is known to intervene in commodity markets by using its strategic reserves, for example, Copper, Aluminium, or even grains.
Recently, China tapped into its national reserves to intervene in the global commodity market of industrial metals for the first time since 2010. The intervention was situated as a release to normalize surging metal prices and retain domestic manufacturers' margins. However, it is a novelty that a national agency confirmed an active supply of petroleum buffer via an official press conference. And while no additional details were offered, it is presumed by global strategists that the press release referred to the 20-30 million barrels allegedly poured into the domestic industry around mid-July: when Xi's government offered to supply crude to the OPEC.
Furthermore, China's Stockpile Agency claimed that through open auctions, China's reserve crude was intended to "better stabilize the domestic demand and supply." It was apparent that as China ventured through a supply crunch when Brent Crude – Global Crude Index/Benchmark – breached the $76 bpd mark, the country instead resorted to utilizing its own stockpile instead of relying on expensive imported petroleum. Thus, it shapes a clear picture of how China managed to clock a phenomenal trade surplus despite not importing its usual crude quota.
While it is common knowledge that economies like the US and Europe maintain strategic petroleum reserves, the buffers held by China were utilized to actively manipulate the price in a 'normalized' oil market instead of their designated usage in supply crunches or wars. The situation today is anything but critical for the oil market to warrant such an intervention. As OPEC+ has boosted its output by 400,000 bpd starting August, output has bloomed beyond its peak since the price war back in April 2020. While the oil market is still well below the output capacity, mutually curbed by the OPEC+ alliance, the demand is still shaky and an equilibrium seems set. Yet, when we observe China – the world's largest oil importer – we extricate reason that despite a growing economy, China continues to experience massive shortages: primarily in terms of oil, gas, coal, and electricity.
Furthermore, with the ensue of Hurricane Ida, massive US crude reserves have been wiped which has majorly impacted China as well. The US and China rarely stand on the same page on any front. However, even the White House recently asked OPEC to pump more crude into the market due to the rising gasoline prices in America. The same scenario is panning in China as energy shortages have led to surging costs while domestic demand is diminishing. The brunt is thus falling on the national exchequer: something China is not willing to haggle. While it is highly unorthodox of China to explicitly announce its intervention, many economists believe that it was a deliberate move on part of China's communist brass to amplify the impact on the market. The plan seemingly worked as Brent fell by $1.36 to stand at $71.24 on Thursday.
If China's commitment to normalize domestic energy prices is this significant, it is highly likely that another intervention could be pegged later in the fourth quarter. Primarily to counteract the contraction in export orders by cutting imports further to maintain a healthy trade surplus. In my opinion, it is clear that both the US and China are not willing to let Brent (and WTI) breach the $70-$75 bracket as key industries are at stake. However, while one takes a passive approach, the other is touted to go as far as pouring another 10-15 million barrels of crude by the end of 2021. Yet revered global commodity strategists believe that the downturn in prices is "short-lived" just like any other Chinese intervention in a variety of other commodity markets globally. And thus, experts believe that the pump is simply "not enough physical supply" to quite strike a permanent dent in an inherently flawed market mechanism.
Energy Forum Seeks To Analyze Africa's Energy Potentials And Utilization
African Energy Week (AEW) 2021 in Cape Town, fully endorsed by the Government of South Africa, is committed to accelerating Africa's energy growth with the aim of establishing a secure and sustainable energy future for every individual on the continent. Accordingly, AEW 2021 firmly believes in the role that oil and gas will continue to play in Africa and will emphasise the continent's upstream market through a collaborative, International Oil Company (IOC) forum. Led by IOC executives, as well as government representatives from notable energy markets in Africa, the IOC forum aims to address the upstream challenges faced in Africa, providing solutions and strategies to drive exploration and make Africa more competitive for investment.
With the discovery of sizeable oil and gas reserves across the continent in recent years, regional and international explorers are turning an eye to the world's final frontier market – Africa. Nigeria's 200 trillion cubic feet (tcf) of gas reserves and 37.2 billion barrels of oil (bbl); Mozambique's 11 tcf of gas; Senegal's 450 billion cubic meters of gas; Libya's 48 billion bbl and 53.1 tcf; and Egypt's 77.2 tcf of gas have all made Africa the ideal destination for hydrocarbon exploration. What's more, with many African countries making significant steps to enhance their regulatory environments, implementing legislation to create an enabling environment for investment, the continent has become a highly competitive market for exploration and production. Nigeria's recently implemented Petroleum Industry Bill, Gabon's new Hydrocarbon Code, and Angola's inclusive petroleum regulation, to name a few, have all ensured a competitive and highly attractive market.
With the world's six oil 'supermajors' – BP, Chevron, Eni, ExxonMobil, Royal Dutch Shell and TotalEnergies – all actively present in mature and emerging markets across Africa, the continent has become an upstream hotspot. AEW 2021 aims to accelerate this trend, promoting new upstream opportunities and ensuring both National Oil Companies (NOC) and IOCs drive the continent into a new era of energy and economic success. Accordingly, Africa's premier energy event will host an upstream-dedicated IOC forum in Cape Town, led by IOC executives and government representatives. The IOC forum aims to address key challenges in Africa's upstream market, whereby the diverse speaker panel will offer up solutions to expand exploration and production, while ensuring the continent remains competitive for investment in a post-COVID-19, energy transition era.
In addition to the discussion on upstream activities, the forum aims to highlight the role of IOCs in enhancing capacity building, whereby emphasis will be placed on IOC-NOC collaboration. IOCs have a critical role to play in Africa, not only regarding resource development, but human capital and local business development. In order for the continent to become truly sustainable and competitive, NOCs require support from IOCs. Accordingly, the forum aims to identify strategies to enhance cooperation and partnerships, with IOCs taking the lead in Africa's energy development.
"AEW 2021 in Cape Town will offer a real discussion on Africa. Oil and gas are critical in Africa's development and the African Energy Chamber (AEC) will not succumb to the misguided narrative that Africa should abandon its potential. The IOCs in Africa have demonstrated the continent's potential, and by sharing strategies to enhance growth, address challenges, and accelerate upstream activities, they will be key drivers in Africa's energy future. The IOC forum will not only offer a description of African reserves, but will provide clear, attainable solutions to exploitation, exploration and production with the aim of using energy to enact stronger economic growth. By coming to Cape Town, attending the IOC forum, and interacting with African ministers from across the continent, you will be able to be a part of Africa's energy transformation," stated NJ Ayuk, Executive Chairman of the AEC.