Countries urged to act on universal social protection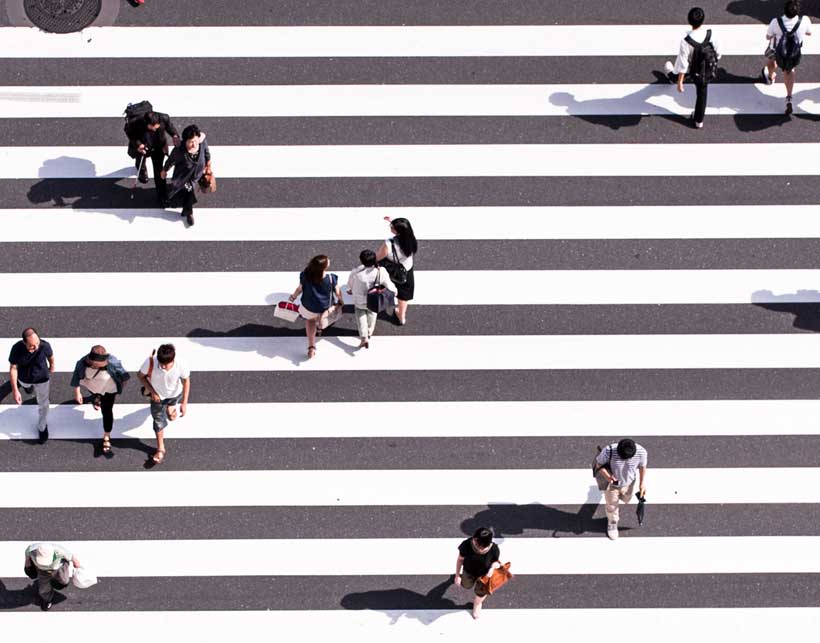 Countries have been called on to develop their national social protection systems, which comprise basic, lifelong social security guarantees for all, for health care and income security.
A Call to Action  to this effect was issued by members of the Global Partnership for Universal Social Protection  (USP2030), who convened at a high-level conference at the International Labour Organization (ILO) headquarters on 5 February 2019. The Call to Action refers to earlier member State commitments, particularly to end poverty, undertaken within the Sustainable Development Agenda .
Universal social protection ensures that anyone who needs social protection can access it at any time. This includes child benefits, pensions for older persons and benefits for people of working age in case of maternity, disability, work injury or for those without jobs.
"The ILO Constitution teaches us that poverty anywhere is a threat to prosperity everywhere. Social protection for anyone in need, at any age, helps ensure against that threat," said Deborah Greenfield, ILO Deputy Director-General.
Countries in many parts of the world have achieved universal coverage, such as Bolivia, Cabo Verde, Lesotho, Mongolia, Namibia, South Africa and Timor Leste. Mongolia, for instance, has been able to provide universal old age and disability pensions, as well as universal maternity and child benefits.
However, more than half of the global population (4 billion people) still has no access to even one social protection benefit. Forty-five per cent of the global population receives only one social protection benefit. Progress has been best in old-age pensions, with 68 per cent of older persons receiving a pension. However, child and family benefits are limited to one third of the world's children: 1.3 billion children do not have social protection. The numbers worsen for persons with disabilities: only 28 per cent receive social protection benefits.
"Social protection is an essential tool for reducing poverty and a fundamental human right," said Michelle Bachelet, UN High Commissioner for Human Rights. "Enshrined in the Universal Declaration of Human Rights, this right protects persons in situations of vulnerability, including the elderly, unemployed, sick, injured or living with a disability and those in need of maternity care, so they can retain their fundamental dignity," she added.
In many countries, there are still large coverage gaps and inadequate benefits. One challenge, discussed by meeting participants, is the long-term willingness and capability of governments to invest in the expansion of social protection to all, including informal and gig economy workers and women who may work their whole lives but receive no pension.
"Universal social protection is critical: it raises household incomes, consumption and savings, boosting aggregate demand and enhances people's resilience in the face of shocks, such as those that may result from climate change and structural transformations coming, for example, from new technology affecting work," said Michal Rutkowski, Senior Director, Social Protection and Jobs Global Practice, World Bank.
Another challenge is how to secure sustainable and equitable financing for social protection. According to the Organization for Economic Co-operation and Development (OECD), developing countries spend just 7 per cent of GDP on social protection whereas OECD countries spend nearly three times that.
"It's time to make universal social protection a reality. It's sound economic policy," said Isabel Ortiz, ILO Director of Social Protection. "To the question about how to finance universal provision," she added, "there is fiscal space to extend social protection even in the poorest countries, some of which have been using a number of alternative options supported by international organizations."
Universal social protection is achieved through national policies and programmes that provide equitable access to all people and protect them throughout their lives against poverty and risks to their livelihoods and well-being. This protection can be provided through a range of mechanisms, including via cash or in-kind benefits, contributory or non-contributory schemes, and programmes to enhance human capital, productive assets and access to jobs. The provision of a social protection floor for all people in developing countries costs as little as 1.6 per cent of their gross domestic product (GDP) on average.
"There is a strong business case for social protection. We need to invest in it for development to occur and not wait for development to put it in place. Additional finance can be provided by the private sector, cash transfers and governments who fight tax evasion and avoidance," said Gabriela Ramos, Chief of Staff and G20 Sherpa, OECD.
National action is required in five areas: protection throughout the life cycle; universal coverage; country-level ownership; sustainable and equitable financing, both domestic and international; and participation and social dialogue.
The Global Partnership for Universal Social Protection (USP2030) supports countries, accelerating progress in building their social protection systems. All countries are invited to join the partnership.
Calls for Collaboration and Rebuilding Trust Set Tone for The Davos Agenda
Setting the tone for the meeting, the key themes of the first day of the World Economic Forum Davos Agenda 2021 proved to be "trust", "solidarity", "respect", "transparency" and "collaboration".
Chinese President Xi Jinping, making the first special address of the event, called for both greater global efforts in the fight against an unprecedented public health crisis and a renewed commitment to multilateral cooperation.
António Guterres, Secretary-General of the United Nations, set out his priorities for an inclusive and sustainable recovery from the pandemic. In a wide-ranging address, he asserted that vaccines – "people's vaccines" – should be regarded as a public good, pressed developed nations to offer their poorer counterparts debt relief because "no country should be forced to choose between basic services and serving debt", and called for increased fairness in the world of work.
He made a call for a "truly global coalition for carbon neutrality" and suggested the need for adaptation, renewed confidence and a need to drastically change policy. He pressed business to operate "in line with the Paris Agreement", called on asset managers to "decarbonize their portfolios" and asked all businesses to "align with the UN Global Compact". In addition, Guterres announced the need for a new social contract, one "between governments, peoples, civil society, businesses and more, integrating employment, sustainable development, social protection, and based on equal rights and opportunities for all".
Collaboration was the overriding message that came from Anthony Fauci, Director at National Institute of Allergy and Infectious Diseases (NIAID), and other participants discussing how to respond to the COVID-19 pandemic and future such outbreaks. Fauci reflected on how divisiveness had hobbled the US approach to the disease, saying: "When public health issues become politically charged – like wearing a mask or not becomes a political statement – you can't imagine how destructive that is to any unified public health message."
He called on China to provide the World Health Organization (WHO) with information about the origin of COVID-19, arguing that without it, scientists and doctors faced a "big black box". He also registered the US's renewed support for the WHO and said that with reform, it will become the multilateral organization that deals with disease preparedness. His overall message, however, was one of the need for greater global health security, transparency, collaboration and solidarity, without which he announced "it becomes extremely problematic to address an outbreak".
In other sessions during the day, President of the European Central Bank Christine Lagarde said economic recovery in 2021 will progress in two phases. In the first, there will be a high level of uncertainty as vaccines are produced and rolled out, and lockdown measures may become more stringent because of the emerging COVID-19 variants. She described it as "crossing the bridge to recovery, but the journey is delayed, not derailed".
The second phase is where the economy is reopening, something that will bring its own challenges and positive developments. As part of the recovery, Lagarde underlined the need to bring more women to the table to help the recovery, saying: "Progress can be made and women can do the job just as well as men."
Also considering a two-pronged approach was Bruno Le Maire, Minister of the Economy, Finance and the Recovery of France, who argued that while pursuing a policy of fiscal support during the pandemic, nations should also consider the future. "We have to think about the kind of economy we want to build; we want to build a sustainable economy and reduce the inequalities," he said. Le Maire also called on states to learn lessons from each other during the crisis. As he pointed out, for the first time in its history, the member states of the Eurozone have all taken the same measures.
Peter Altmaier, Federal Minister for Economic Affairs and Energy of Germany, said that there needs to be greater reliance on open markets and multilateralism. In the post-COVID-19 recovery, he sees opportunities for synergies, such as greater investment in clean energy solutions to help tackle climate change.
Speaking about his new book, Stakeholder Capitalism, Schwab said the pandemic has shown that companies that commit to stakeholder capitalism perform much better than others because they invest in the long-term viability of the company. He called for a much wider definition of capital, one that includes "human, social and natural capital" because all those aspects of capital combine to create wealth and prosperity.
Underlining the day's theme – Designing cohesive, sustainable and resilient economic systems – the meeting saw the launch of the Partnering for Racial Justice in Business initiative, which sees a coalition of almost 50 organizations committed to improving racial and ethnic justice in the workplace. The Forum released a report revealing that upskilling has the potential to boost GDP by $6.5 trillion by 2030. Also covered during the day were topics ranging from gender parity and restoring economic growth to addressing mental health in the workplace, building crisis-resistant healthcare systems and creating a new social contract.
COVID's led to 'massive' income and productivity losses
Job losses or reduced working hours due to the impact of the COVID-19 pandemic cost the world the equivalent of 255 million jobs in 2020, the UN International Labour Organization (ILO) said on Monday, noting that the "massive impact" was nearly four times the number lost during the 2009 global financial crisis.
According to the ILO Monitor: COVID-19 and the world of work, the losses resulted in an 8.3 per cent decline in global income, before factoring in support measures, equivalent to $3.7 trillion or 4.4 per cent of global gross domestic product (GDP).
Recovery scenarios
While there is still a high degree of uncertainty for 2021, the ILO estimates projected that most countries could see a relatively strong recovery in the second half the year, as COVID-19 vaccination programmes take effect.
ILO put forward three scenarios: a baseline estimate showing a 3 per cent decline; a pessimistic forecast indicating a 4.6 per cent loss, and in the most optimistic scenario, a 1.3 per cent decrease in working hours through this year.
"The signs of recovery we see are encouraging, but they are fragile and highly uncertain, and we must remember that no country or group can recover alone", Guy Ryder, ILO Director-General said.
"We are at a fork in the road. One path leads to an uneven, unsustainable, recovery with growing inequality and instability, and the prospect of more crises. The other focuses on a human-centred recovery for building back better, prioritizing employment, income and social protection, workers' rights and social dialogue", he added.
"If we want a lasting, sustainable and inclusive recovery, this is the path policy-makers must commit to."
Women and children most vulnerable
In terms of sectors and groups, women were more affected than men, as were younger workers, ILO said.
"Globally, employment losses for women stand at 5 per cent, versus 3.9 per cent for men. In particular, women were much more likely than men to drop out of the labour market and become inactive", it added.
Similarly, younger workers either lost jobs, dropped out of the labour force, or delayed entry into it.
'Lost generation' risk
"The employment loss among youth (15-24 years old) stood at 8.7 per cent, compared to 3.7 per cent for adults. This highlights the all too real risk of a lost generation" according to ILO.
Accommodation and food services was the worst hit sector, where employment declined by over 20 per cent, on average, followed by retail and manufacturing.
In contrast, the information, communication, finance and insurance sectors, grew in the second and third quarters of 2020. Marginal increases were also seen in mining, quarrying and utilities.
Syria: 18 children killed since the start of the year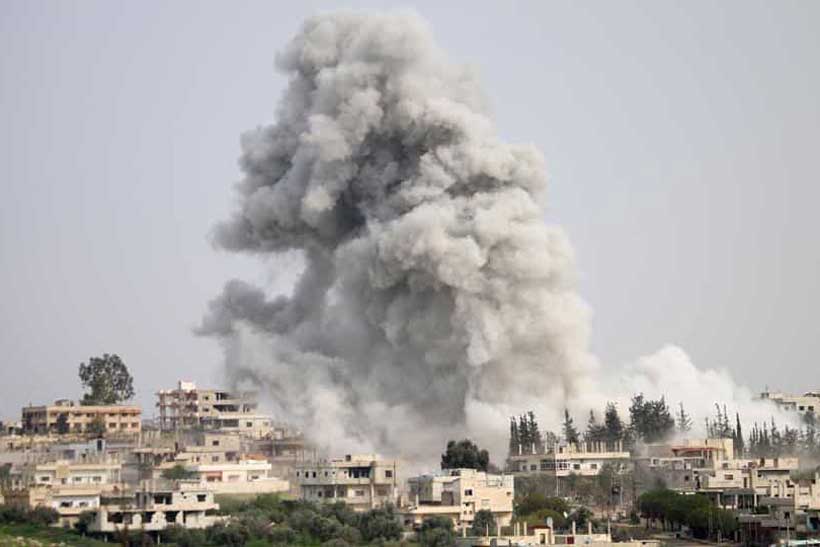 The brutal fighting in Syria continues to exact a terrible toll on children, with at least 18, including a one-year-old killed in incidents involving explosive weapons and unexploded ordnance, since 1 January, UN Children's Fund (UNICEF) said on Sunday. At least 15 others were wounded.
"Children and families in Syria have suffered so much over the past decade, with still no end in sight," Henrietta Fore, UNICEF Executive Director said in a statement.
"With each week, the fast-spreading COVID-19 pandemic is making it harder for families to survive and provide even basic education and protection for their children," she added.
Families hit hard by fighting, poverty and severe weather are reeling under fuel shortages and mounting food prices. The situation is further complicated by lack of basic services and destroyed civilian infrastructure, such as water services.
"Water disruptions force civilians to rely on unsafe water which exposes people, particularly children, to contracting potentially deadly waterborne diseases," Ms. Fore said.
Fighting 'must end'
Across the war-ravaged country, about 4.8 million children are in need of humanitarian assistance and protection, making up about 45 per cent of the 11 million overall in need of aid, according to the UN Office for Coordination of Humanitarian Affairs (OCHA).
In spite of daunting challenges, UNICEF and humanitarian actors continue to work tirelessly to support millions of children and families, Ms. Fore said, adding "but we cannot do it alone, we need funding, we need better access."
"And most importantly we need everyone to protect children and keep them out of harm's way. The violence in Syria must end," she stressed.
Millions out of school
UNICEF also called on warring parties in Syria to protect education facilities and personnel.
"While the war continues, education remains the beacon for millions of children. It is a right that should be protected and persevered," Muhannad Hadi, Regional Humanitarian Coordinator for the Syria Crisis; and Ted Chaiban, UNICEF Regional Director for the Middle East and North Africa, said in a statement on Sunday.
"We call upon those fighting to refrain from attacks on education facilities and personnel across Syria," they urged.
More than 2.4 million children – of whom 40 per cent are girls – are out of school, and one in three schools inside Syria can no longer be used because they were destroyed, damaged or are being used for military purposes, according to UNICEF.
Mr. Hadi and Mr. Chaiban also appealed for funds for education programmes.
"Sustainable and long-term funding to education will help to bridge the gap and incorporate children in education, and provide them with the skills they need to rebuild their country when peace returns to Syria."