Strong Ties Between Public and Private Sectors Key to Accelerating Renewables
The rationale for pursuing 100% renewable energy has become increasingly compelling. As evidenced in a new strategic paper by the International Renewable Energy Agency's Coalition for Action, Towards 100% Renewable Energy: status, trends and lessons learned, more than 50 countries and over 280 states, regions and cities have already committed to some sort of 100% renewable energy target. The Coalition, a network of over 80 leading renewable energy players from private sector, civil society, academia and intergovernmental organization, first discussed the paper during the Public-Private Dialogue at IRENA's 9th Assembly in mid-January. It highlights what governments and businesses can do to accelerate the transformation towards 100% renewable energy.
The Public-Private Dialogue convened members of the Coalition for Action, IRENA Members and the Legislators Forum for an open discussion on key challenges and opportunities faced by the public and private sectors accelerating the transformation towards 100% renewable energy. It showcased a broad consensus that increased ambitions as well as their implementation are already technically feasible and socio-economically beneficial. "Case studies presented in the white paper point to a broad variety of rationales for pursuing 100% renewable energy, with socio-economic benefits highlighted as one of the key drivers, particularly among regional and local governments", said Adnan Z. Amin, Director-General of IRENA at the opening of the Dialogue. "Achieving these targets will create millions of new jobs, stimulate economic growth, and bring important health benefits through cleaner water and air".
One of the challenges discussed throughout the dialogue was the importance of legislative frameworks to strengthen the deployment of renewables and the need for greater collaboration between actors, from government representatives to private and public companies to workers and civil society.
Legislators and government participants were encouraged to help de-risk investments by affirming a clear and strong political will through setting-up ambitious renewable energy targets and implementing locally adapted support mechanisms when needed. In turn, legislators called for solutions to address their concerns over private sector engagement, including ensuring a fair price for electricity and local long-term value creation.
Further work will be needed in this area to accelerate the energy transformation, drawing from best practice examples particularly in developing countries as evidenced in the Inter-Parliamentary resolution on SDG7, unanimously adopted by 178 parliaments in March 2018. "Legislators are in any representative form of government closest to opinion on the ground. That opinion is dramatically now in favour of renewable energy and sustainability, and that has to be reflected more and more in legislation," said Adnan Z. Amin.
Private sector participants emphasized the many cases of successful collaboration between private and public sectors in developing countries which have included knowledge transfer, capacity building and job creation. In this regard, increased community ownership in renewable energy projects was highlighted as one successful way to create local ownership and value.
In his reporting back from the Public-Private Dialogue to the IRENA Assembly, Hinrichs-Rahlwes, Vice President of the European Renewable Energies Federation – one of the founding members of the Coalition for Action – called for "stronger and faster collaboration among stakeholders, citizens, businesses, and policy makers to significantly raise shares of renewable energy to as high as 100%".
Additional key take-aways by participants in the dialogue were the following:
Political will, clear targets and a long-term policy framework that ensures a broad and just participation in the energy transformation, are crucial to successfully scale up renewable energy to significantly higher levels.
Non-discriminatory market access, and locally adapted policy mechanisms are needed, allowing for both private and community-based investors to engage effectively in the energy transition.
Innovative strategies and technologies, increased system flexibility and the integration of different end-use sectors will enable the acceleration towards 100% renewable energy.
Transition policies enabling communities to play an active role to take fuller advantage of the socio-economic benefits of the energy transformation, including jobs and local value creation.
Long-term and effective carbon pricing and the removal of existing subsidies to fossil fuels are essential to speed up renewable energy deployment.
Promoting Innovation and Market Competition are key to China's Future Growth
China needs to foster new drivers of growth to address productivity challenges, intensify reforms and promote greater innovation in the economy, according to a new report jointly released by China's Development Research Center of the State Council (DRC), China's Ministry of Finance and the World Bank Group (WBG).
China has experienced a remarkable period of high rates of growth over the past four decades. But the traditional drivers of growth are running out of steam. China is now at a crossroads, with declining returns to public investment and rapid aging. Developing new drivers of growth will require more efficient allocation of resources while reducing environmental impacts and continuously boosting productivity. Unlocking the new drivers will also require governance reforms to let market forces play a decisive role in allocating resources and a reorientation of China's innovation system.
A joint research team of DRC, MOF, and the WBG analyzed China's new development opportunities and challenges, resulting in the report, Innovative China: New Drivers of Growth.
"It is necessary for China to promote new drivers of growth to boost the country's productivity. We need to carry out reforms to make the economy more efficient, competitive and productive. The report provides valuable insights and recommendations that will help us develop a reform agenda for a more innovative and productive economic system," said Kun Liu, China's Minister of Finance.
"China's economy is shifting from high-speed growth to high-quality development. It needs to rely on deeper reform, higher level opening up and more integrated and efficient innovation to boost productivity and build a modern economic system. The joint research has yielded a series of important results, which are valuable for China to cultivate new growth drivers and promote a new round of reform and opening up," said Jiantang Ma, Party Secretary and Vice President (Minister in charge), Development Research Center of the State Council, China.
"The report makes clear that investing in people, removing remaining distortions in the economy and reducing market barriers to competition will be critical as China works to boost its innovation capabilities", said Victoria Kwakwa, World Bank Vice President for East Asia and the Pacific.
The new report proposes that China address its productivity challenges by promoting the "three Ds" – removing distortions in the allocation of resources in the economy, accelerating diffusion of existing advanced technologies and innovations, and fostering discovery of new technologies, products, and processes so as to expand China's productivity frontier. The report develops recommendations in seven areas to promote the "three Ds": strengthening competition and creating a level playing field for all investors, recalibrating China's innovation system, building human capital, allocating financial and human resources more efficiently, leveraging regional development and integration, promoting economic globalization and international competitiveness and adapting the model of regulation and governance to adjusting the balance between the state and the market.
To allocate resources more efficiently and remove distortions in the economy, the report recommends further improvements in the business climate – building on advances in recent years – faster progress in the reform of state-owned enterprises, and greater discipline on government support to specific industries. The report also suggests that the allocation of capital could be improved, mitigating the build-up of risks in the financial sector, enhancing oversight of the fintech industry, promoting the development of small and medium enterprises, and ensuring that venture capital and government guidance funds are commercially operated and professionally managed. Fair competition for the country's huge pool of investable funds would make the economy both more competitive and adaptable. Further, the report suggests the need for more market-based mechanisms to leverage the potential of coordinated regional development and urbanization, including further relaxation of the hukou household registration system and the introduction of tradeable land quotas across regional jurisdictions to enhance the efficiency of public investments and increase the returns on existing public assets.
The promotion of market competition is also central to the diffusion of technologies. The report argues that China still has considerable scope to benefit from further opening of its economy to foreign investment and competition, including by speeding up development of the regulations and administrative review and licensing procedures needed to implement the country's new Foreign Investment Law. In addition, the report points to the critical role of human capital, including managerial skills, in facilitating the diffusion of technologies. In this regard, a major priority is to address the remaining regional disparities in educational attainment. Curriculum reforms, pedagogical advancement to promote creativity and the cognitive skills of students and the establishment of a lifelong learning system would ensure that China's workforce can adapt to the changing skill needs of its economy.
China has rapidly improved its innovation capabilities in recent years. Nonetheless, to foster further discovery of new products and processes, the report proposes a recalibration of China's national innovation system. The objective of such recalibration should be to make it bottom-up, market-oriented and inclusive and to develop innovation support programs that are more demand-based. It also suggests reorienting a greater share of public R&D support to basic research, strengthening of intellectual property rights and improving the quality of patents. Robust market competition would incentivize enterprises to continuously innovate and upgrade.
The report argues that unlocking the new drivers of growth will require continuous reforms. To help boost innovation and productivity, the role of the state needs to evolve and focus on providing stable market expectations, a clear and fair business environment, strengthening the regulatory system and the rule of law, and reforming the management of civil service performance to further support the market system.
East Asian and Northern European countries are world leaders on idea creation and intensity
South Korea has been named the world's most idea-intensive nation, with the top 20 dominated by East Asian and Northern European countries, according to PwC's Global Economy Watch.
In particular, the Nordic countries punch above their weight in terms of patents granted per million population: Sweden, Finland and Denmark all appear in the top 10 while Norway is ranked 16th. European nations occupy 13 places among the top 20 with Germany and France ranked eighth and thirteenth respectively.
East Asia also performs strongly on the intensity index with Japan placed fourth and Singapore fourteenth. China appears in the top 20 for the first time and leads the way on the absolute number of patents granted.
The findings are based on PwC analysis of World Intellectual Property Organisation (WIPO) datasets regarding patents granted in 2017, with adjustments for population size. The analysis also demonstrates a strong correlation between idea intensity and R&D expenditure with the top 20 dominated by those nations spending the highest proportion of their GDP on research.
The UK has also broken into the top 20, with 311 patents granted per million population, but it still lags behind many European nations, including Ireland. In terms of absolute number of patents given it is ranked eighth in the world.
Jonathan Gillham, Director of Economic Modelling and Econometrics at PwC UK says,
'Ideas power the global economy: generating innovative new products and services, strengthening competition, increasing productivity and raising living standards. Scoring highly on ideas intensity should be a source of considerable confidence in a country's future economic growth prospects.
'Our analysis highlights that there are a number of different factors that influence idea intensity. Specialisation and geography are important drivers: the prominence of Nordic countries is clearly linked to their investment in emerging fields of renewable technologies. Similarly, East Asian countries perform strongly across computer technology, electrical machinery and digital communication technologies.
'Yet what is revealed so clearly here is the strong positive relationship between R&D expenditure and idea intensity. Over 100 countries were included in this analysis, and we estimate that around 70% of a change in a country's idea intensity can be explained by a change in its research and development spending.
'Our recommendation for governments is that combined public and private investment in R&D can deliver a real economic dividend and should be a key area of economic policy.'
Oil Market Report: Taking a breather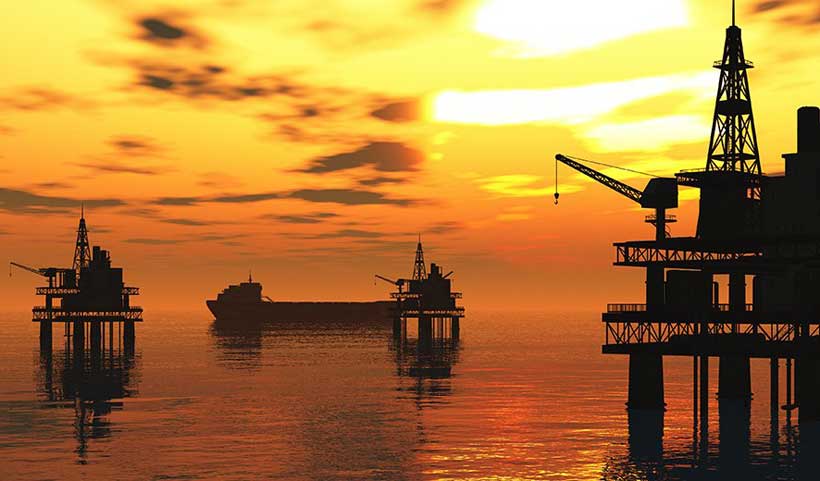 The oil market focus recently has been on demand as growth weakens amidst uncertainty around the global economy, and particularly trade. In this month's OMR, we maintain our growth estimate for 2019 at 1.1 mb/d, even though June data show that demand increased year-on-year by less than 0.2 mb/d. For the second half of 2019 we retain the view that with oil prices currently about 20% lower than a year ago there will be support for consumers. Early data for July suggest that global demand grew by 1.3 mb/d year on year.
In recent weeks, tensions in the Middle East Gulf have eased and oil industry operations appear to be normal. The major political event that has taken place is a personnel change in Saudi Arabia with the appointment as energy minister of Prince Abdulaziz bin Salman, who is a well-known and experienced figure. An early event for him is a meeting of the OPEC+ agreement monitoring committee that takes place in Abu Dhabi as we publish this Report. To date, support for the agreement rate has been high, but ahead of the meeting data for August show the compliance rate slipping to 116 per cent. In August, three major countries Russia, Nigeria and Iraq, produced 0.6 mb/d more than their allocations. Saudi Arabia, on the other hand, produced 0.6 mb/d less than allowed, and it is clearly the lynchpin of the whole deal. A reminder to the producers that competition for market share is getting tougher comes from preliminary data showing that in June the US momentarily overtook Saudi Arabia and Russia as the world's number one gross oil exporter.
Our balances for 2H19 imply a stock draw of 0.8 mb/d, based on the assumption of flat OPEC production, stronger demand growth and weaker non-OPEC supply growth. However, this is only really a breather: the 2H19 non-OPEC growth, although modest by recent standards at "only" 1.3 mb/d, is measured against the high base set by the enormous production surge seen this time last year. So far in 2019, US crude oil production growth has stalled with June output only 45 kb/d higher than in December. Even so, output is still growing strongly on an annual basis, rising this year by 1.25 mb/d, with 1 mb/d of growth to come in 2020. In Norway, long-awaited projects are coming on stream earlier than expected and may ramp up to peak production ahead of schedule. Oil production in Brazil is growing fast, reaching 3 mb/d in August, 0.4 mb/d higher than just two months earlier.
While the relentless stock builds we have seen since early 2018 have halted, this is temporary. Soon, the OPEC+ producers will once again see surging non-OPEC oil production with the implied market balance returning to a signifcant surplus and placing pressure on prices. The challenge of market management remains a daunting one well into 2020.
Finally, in January the International Maritime Organisation's new marine fuel regulations are being introduced. In Oil 2019, published in March, we concluded that markets will be generally prepared for the shift, assuming a certain initial level of non-compliance. In this Report, we have looked at the latest developments in demand and refining and we reaffirm our view of a relatively smooth start for the new rules. In line with this view, markets are not currently signalling significant increases in diesel prices, but this is an issue that will be monitored closely.