Countering illegal hate speech online
The fourth evaluation on the EU Code of Conduct shows that this Commission initiative delivers successful results.
IT companies are now assessing 89% of flagged content within 24 hours and 72% of the content deemed to be illegal hate speech is removed, compared to 40% and 28% respectively when the Code was first launched in 2016. However,  companies need to improve their feedback to users.
Andrus Ansip, European Commission Vice-President for the Digital Single Market said: "Today's evaluation shows that cooperation with companies and civil society brings results. Companies are now assessing 89% of flagged content within 24 hours, and promptly act to remove it when necessary. This is more than twice as much as compared to 2016. More importantly, the Code works because it respects freedom of expression. The internet is a place people go to share their views and find out information at the click of a button. Nobody should feel unsafe or threatened due to illegal hateful content remaining online."
Vĕra Jourová, European Commissioner for Justice, Consumers and Gender Equality, said: "Illegal hate speech online is not only a crime, it represents a threat to free speech and democratic engagement. In May 2016, I initiated the Code of conduct on online hate speech, because we urgently needed to do something about this phenomenon. Today, after two and a half years, we can say that we found the right approach and established a standard throughout Europe on how to tackle this serious issue, while fully protecting freedom of speech. "
Since its launch in 2016, the Code of Conduct has been delivering continuous progress, and the recent evaluation confirms that IT companies provide a swift response to racist and xenophobic hate speech content notified to them. However, they need to improve their feedback to the users notifying content and provide more transparency on notices and removals.
Companies remove illegal content more and more rapidly, but this does not lead to over-removal: the removal rate indicates that the review made by the companies continues to respect freedom of expression. Furthermore, thanks to the Code, partnerships between civil society organisations, national authorities and the IT platforms have been established on awareness raising and education activities.
Finally, four new companies decided to join the Code in the course of 2018: Google+, Instagram, Snapchat, Dailymotion. Today, the French gaming platform Webedia (jeuxvideo.com) has also announced their participation.
Background
The Framework Decision on Combatting Racism and Xenophobia criminalises the public incitement to violence or hatred directed against a group of persons or a member of such a group defined by reference to race, colour, religion, descent or national or ethnic origin. Hate speech as defined in this Framework Decision is a criminal offence also when it occurs online.
The EU, its Member States, social media companies and other platforms, all share a collective responsibility to promote and facilitate freedom of expression in the online world. At the same time, all these actors have a responsibility to ensure that the internet does not become a free haven for violence and hatred.
To respond to the proliferation of racist and xenophobic hate speech online, the European Commission and four major IT companies (Facebook, Microsoft, Twitter and YouTube) presented a "Code of Conduct on countering illegal hate speech online" in May 2016.
On 7 December 2016, the European Commission presented the results of a first monitoring exercise to evaluate the implementation of the Code of Conduct. The results of the second and third monitoring round released on 1 June 2017 and on 19 January 2018 showed continued progress.
On 28 September 2017, the Commission adopted a Communication, which provides for guidance to platforms on notice-and-action procedures to tackle illegal content online. The importance of countering illegal hate speech online and the need to continue working with the implementation of the Code of Conduct feature prominently in this guidance document.
A Commission Recommendation on measures to effectively tackle illegal content online was published on 1 March 2018. It contains two parts, a general part on measures applicable to all types of illegal content and a specific part addressing the special actions that platforms would need to take to address terrorist content. In terms of the rules applicable to all types of illegal content the recommendation includes clearer 'notice and action' procedures, more efficient tools and proactive technologies, stronger safeguards to ensure fundamental rights, special attention to small companies and closer cooperation with authorities.
The American Thinker: "A prestige and perceptions of US power have dramatically crashed"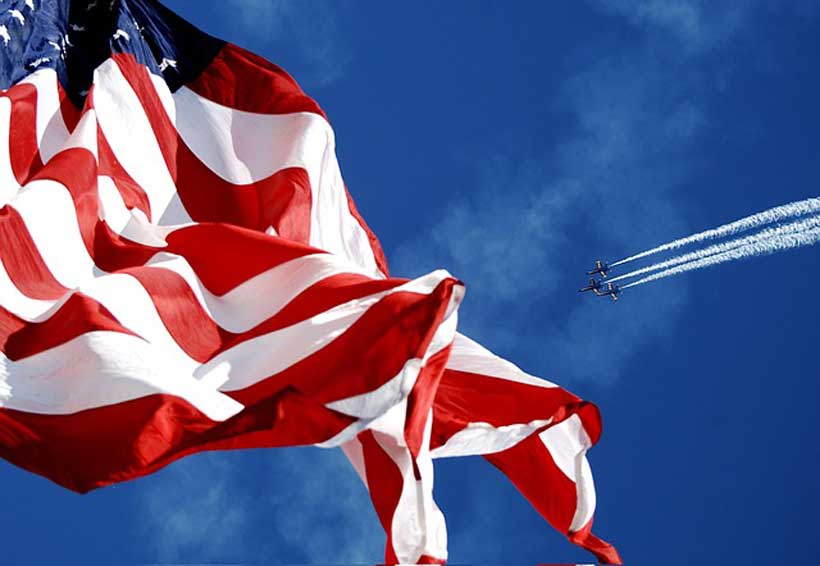 The shocking announcement that China had brought together bitter rivals Shiite Iran and Sunni Saudi Arabia to resume diplomatic relations in a deal negotiated in Beijing is a stunning defeat for America, threatening the basis of our Middle Eastern and world diplomatic power, writes Thomas Lifson at "The American Thinker".
If, as it appears, Saudi Arabia is no longer a reliable ally that can be counted upon to keep the Armageddon-mongering mullahs in Iran at bay while warming up to Israel, then the entire power calculus of the Middle East is shattered.
At a minimum, American prestige and perceptions of our power have dramatically crashed, though our propaganda media are doing their best to prevent the domestic public from understanding this.
The Chinese triumph in the Middle East, pushing aside America as the significant other, is one of the principal, if not the worst, signs of the disaster that the Biden presidency has unleashed. This is very bad news for us, our European and Japanese/Korean/Taiwanese allies dependent on Middle Eastern oil, and Israel.
In trying to comprehend how a catastrophe of this magnitude could have unfolded, I have been searching for explanatory factors. One that, perhaps strangely, didn't occur to me, was the Nordstream pipeline sabotage. Now I strongly suspect, notes Thomas Lifson, that the U.S. or its proxies are responsible for blowing up the pipeline, which (despite our media virtually ignoring this) ranks as the greatest man-made release of CO2 in history, and which has crippled the economy of Germany, our ostensible ally (for now).
One of America's most powerful international weapons is its overwhelming control over the global news ecosystem, and a complete blanket of media silence was soon enforced, causing that huge event to quickly fade from public consciousness.
When someone such as Prof. Jeffrey Sachs mentioned what had probably happened on Bloomberg TV, he was quickly yanked off the air. The information that Sachs imparts and that yank-off moment speaks volumes about the propagandistic "global news ecosystem" and is worth viewing.
Unlike the American public, world leaders and their populations are not prisoners of the "news ecosystem," and, as Sachs points out, many if not most believe that America is not above selling out its own allies. In private, well informed American journalists and others agree.
The suspicion of such perfidy is likely to have weighed heavily on the Saudis, though it was not the sole factor in them turning to China.
There are obviously many long-term factors behind this apparent diplomatic revolution, notably including China's economic rise and its position as the leading purchaser of Middle Eastern oil.
However, I think that the colossal arrogance of our own country, and the extent to which we have increasingly abused and victimized our own allies and vassals over the years must surely have been a huge contributing factor.
One problem with relying too heavily upon the power of your dishonest propaganda is that you may continue to believe in it yourself even after most of the intended targets of your deception have stopped doing so.
A fundamental distrust of our government and the propaganda lines enforced by our media is the only prudent way to approach understanding the realities of the world historical global power competition underway. We know that we are being lied to, but we don't fully understand what the lies are, – stresses Thomas Lifson at "The American Thinker".
Israeli-Palestinian tensions resemble 'Intifada' on the brink of a 'color revolution' in Israel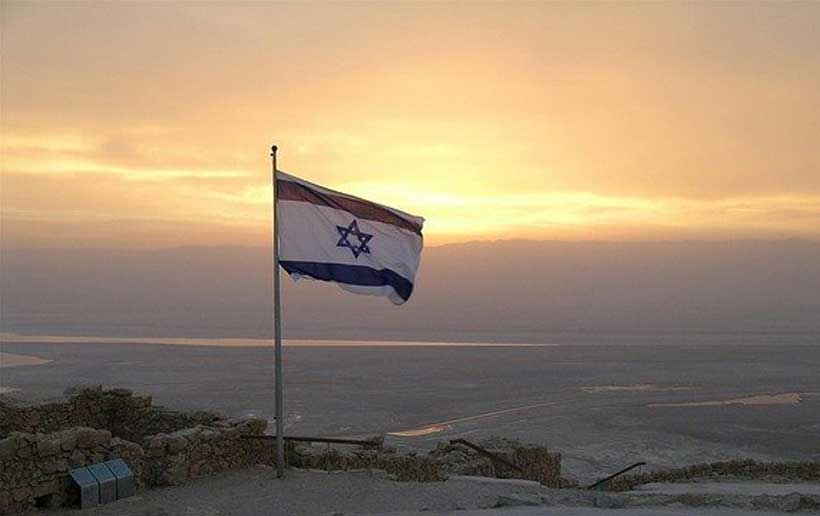 Bill Burns says his meetings with leaders during last week's trip to the region left him more concerned about prospect of increased violence, comments 'Times of Israel'.
The director of the United States Central Intelligence Agency William Burns expressed his concern last week that the current period of tensions between Israel and the Palestinians is beginning to resemble the violence of the Second Intifada.
The Second Intifada lasted from 2000 to 2005 and for Israelis became synonymous with the suicide blasts and bus bombings that led to the deaths of over 1,000 civilians and soldiers. The uprising that followed the Camp David peace negotiations also saw intense clashes with Israelis troops that left over 3,000 Palestinians dead.
Burns made the remarks days after returning from the region, where he met with senior Israeli and Palestinian leaders, as the Biden administration has intensified its efforts to calm tensions between the sides.
But Burns said he did not leave the trip feeling optimistic. "The conversations I've had with Israeli and Palestinian leaders left me quite concerned about the prospects for even greater fragility and even greater violence between Israelis and Palestinians.
on January 26, the IDF conducted a raid in the northern West Bank city of Jenin during which nine Palestinians were killed, including one civilian. Israel has defended the operation as a necessary anti-terror measure. The PA responded by announcing the severing of its security coordination with the IDF (though Abbas later told Burns ties were only partially cut).
A day later, a Palestinian gunman opened fire outside a synagogue in East Jerusalem, killing seven Israelis.
The IDF has pressed on with an anti-terror campaign to deal with a series of attacks that left 31 people in Israel dead in 2022, and seven more in an attack last month.
The IDF's operation has netted more than 2,500 arrests in near-nightly raids. It also left 171 Palestinians dead in 2022, and another 41 since the beginning of the year — many of them carrying out attacks or during clashes with security forces, though some were uninvolved civilians.
The US has pressed the PA to walk back its announcement cutting security ties with the IDF, which the Israel security establishment has long touted as crucial for maintaining stability and preventing terror in the West Bank. The PA's supporters have warned, however, that it will be harder to sustain in the long term in the absence of diplomatic negotiations that boost its image in the Palestinian street.
Many of the Israeli raids have sparked increasingly violent clashes with armed Palestinians frustrated over the Israeli incursions and the PA's willingness to cooperate.
Commenting on Burns' remarks, State Department spokesman Ned Price said the CIA director's concern "is precisely the reason Secretary Blinken from Israel, from the West Bank, from Egypt, encouraged Israelis, Palestinians to take urgent steps themselves that would de-escalate this situation and lead to greater degrees of security and stability for Israelis and Palestinians alike."
Meanwhile there is a shadow of a 'color revolution' looms over Israel. Mass protests have taken over the country and even representatives of the Israeli armed forces are joining them.
Dozens of Israeli air force reservists said they would not turn up for a training day in protest against Prime Minister Benjamin Netanyahu's judicial reforms, a jolt for a country whose melting-pot military is meant to be apolitical.
As Israel's strategic arm, the air force has traditionally relied on reservists in wartime and requires crews who have been discharged to train regularly in order to maintain readiness.
But in a letter circulated in local media, 37 pilots and navigators from an F-15 squadron said they would skip scheduled drills and instead "devote our time to dialogue and reflection for the sake of democracy and national unity".
The religious-nationalist government seeks changes that include curbs on the Supreme Court, which it accuses of overreach.
Critics worry that Netanyahu – who is on trial on graft charges he denies – wants excessive power over the judiciary.
Weekly and increasingly raucous demonstrations have swept the country, with some protest leaders – among them former military chiefs – saying that a non-democratic turn in government would warrant mass disobedience within the ranks.
Israel does not publish military personnel figures, making it hard to judge to impact of the air force reservists' protest, or of similar pledges by some reservists from other branches.
U.S. paranoid about Russia-China summit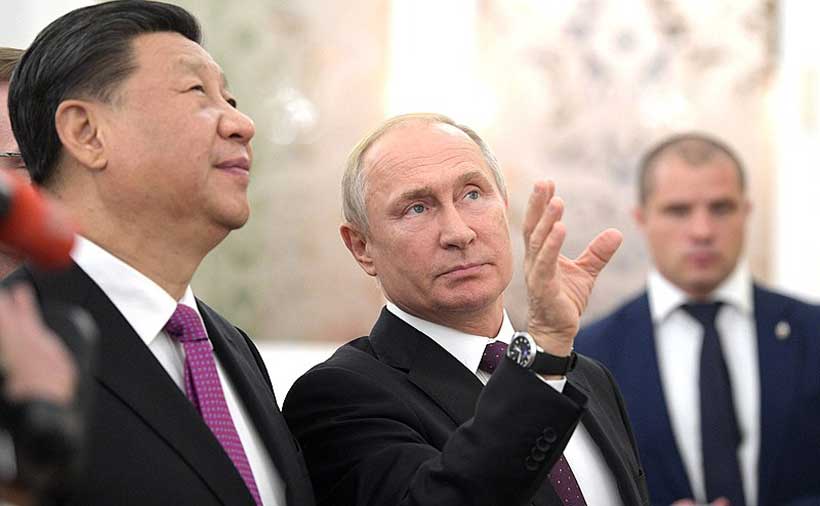 The arrest warrant issued by the International Criminal Court against Vladimir Putin can only be seen as a publicity stunt by the Anglo-Saxon clique, with the US leading from the rear, notes M.K. Bhadrakumar, Indian Ambassador and prominent international observer.
By the way, there has been no referral by the UN Security Council or General Assembly to the ICC. So, who organised this arrest warrant? Britain — who else?
The Brits bullied the ICC judges who are highly vulnerable to blackmail, as they draw fat salaries and would sup with the devil if it helped secure extended terms for them at the Hague. This becomes yet another case study of the piecemeal destruction of the UN system by the Anglo-Saxon clique in the recent years.
Ironically, though, the ICC acted on the eve of the 20th anniversary of the Anglo-Saxon invasion of Iraq in 2003, which led to horrific war crimes but the "judges" at Hague slept over it. Both Washington and London admit today that the 2003 invasion was illegal — based on trumped up allegations against Saddam Hussein.
There's no chance, of course, that the ICC warrant will ever be taken seriously. ICC has no jurisdiction in Russia, which, like the US, is not a signatory to the Rome Statute. But the intention here is something else.
The mud-throwing at Putin is yet another display of President Biden's visceral hatred towards the Russian leader that goes back to a joust in Moscow well over a decade ago when Putin told him off brusquely, and is timed to distract attention from the state visit by Chinese President Xi Jinping to Moscow, an event that not only has spectacular optics but is sure to intensify the "no limit" partnership between the two superpowers.
The Anglo-Saxon clique is watching with dismay the talks in Moscow. To be sure, Moscow and Beijing have decided to stand together to bury the US hegemony.
Today, China exceeds the combined manufacturing capacity of the US and its European allies, and, equally, Russia has emerged as the world's largest nuclear weapon state superior to the US both in the quantity and quality of weaponry.
It has dawned on the American mind that Russia cannot be defeated in Ukraine. There is a chicken-and-egg situation facing NATO, according to a report in Politico. Massive investments are needed to catch up with Russia's defence industry but Europe's ailing economies have other critical priorities of survival and battling mounting social unrest.
The notions of defeating Russia in a proxy war in conditions of "sanctions from hell" have turned out to be delusional. It is the US banks that are collapsing, it is European economies that are threatened by stagnation.
The US' exasperation is evident in the top secret mission by MQ-9 Reaper drone near the Crimean peninsula on March 14. US Global Hawk drones have been spotted regularly over the Black Sea in recent years but this case is different.
Russia's Su-27 fighter jets outmanoeuvred the Reaper, which lost control and drowned in the Black Sea. Moscow conferred state awards to the two pilots who drove Reaper to the seabed.
Russian ambassador in Washington since warned that while Moscow is not seeking any escalation, any deliberate attack on a Russian aircraft in neutral airspace will be construed as "an open declaration of war against the largest nuclear power."
Biden since hit back by welcoming the ICC warrant on Putin saying "it's justified… (and) makes a very strong point." But Biden's ageing memory is failing him again. For, the stated American position on ICC is that Washington not only doesn't recognise the jurisdiction of the ICC but if any US national is arrested or brought before the ICC, Washington reserves the right to use military force to rescue the detainee!
Beijing's stance has visibly hardened lately and the scorn that the US poured on China's national pride by shooting down its weather balloon has only exacerbated the distrust. Similarly, the nadir has been reached for Russia with the Reaper drone provocation and the Anglo-Saxon clique's ICC scam.
Xi has chosen Russia for his first visit abroad in his third term also, the war in Ukraine notwithstanding. While announcing Xi's visit to Russia, the Chinese Foreign Ministry said, "As the world enters a new period of turbulence and change, as a permanent member of the UN Security Council and an important power, the significance and influence of China-Russia relations go far beyond the bilateral scope."
Again, Biden would have thought he was putting Putin on the mat with the Reaper stunt and the ICC scam. But Putin is nonchalant, choosing to make his first-ever visit to Donbass.
It was a defiant signal to Biden that NATO has lost the war, M.K. Bhadrakuma stresses.