Andy Warhol: From A to B and Back Again
The San Francisco Museum of Modern Art (SFMOMA) announces the exclusive West Coast presentation of the critically acclaimed exhibition, Andy Warhol—From A to B and Back Again on view from May 19 through September 2, 2019. Spanning the artist's 40-year career and featuring more than 300 works on three different floors of the museum, the exhibition includes paintings, drawings, graphics, photographs, films, television shows as well as a personal time capsule of ephemera. The retrospective features examples of the artist's most iconic pieces in addition to lesser-known abstract paintings from later in his career. Uncannily relevant in today's image-driven world, Andy Warhol—From A to B and Back Again provides new insight into Andy Warhol himself by examining the complexities of this enigmatic artist more than 30 years after his death in 1987. The show's title is taken from Warhol's 1975 book, The Philosophy of Andy Warhol (From A to B and Back Again), a memoir featuring the artist's musings on fame, love, beauty, class, money and other key themes that frequently appear in his work.
"He's a complicated figure and a complicated artist," said Gary Garrels, Elise S. Haas Senior Curator of Painting and Sculpture at SFMOMA. "His inner emotions, his psychic self were not his subject matter. Warhol is constantly labeled a Pop artist, but all that happened within a couple of years and then he moved on and the work goes quite dark and explores questions of gender and sexual identity, fame, subcultures. At the time of his death, the consensus was that Warhol was no longer relevant. But the last major retrospective in 1989 was a wake-up call: this is an artist we have to reckon with."
First presented at the Whitney Museum of American Art in New York and curated by Donna De Salvo, Deputy Director for International Initiatives and Senior Curator at the Whitney, with Christie Mitchell, senior curatorial assistant, and Mark Loiacono, curatorial associate, this exhibition provides an opportunity for new generations to reconsider Andy Warhol, one of the most influential, inventive and important American artists. Warhol's understanding of the growing power of images in contemporary life anticipated our social media-focused world and helped to expand the artist's role in society making him one of the most recognized artists of the 20th century.
Andy Warhol—From A to B and Back Again also showcases SFMOMA's impressive holdings of many of the artist's most important works including National Velvet (1963), Liz #6 (Early Colored Liz) (1963), Triple Elvis (Ferus Type), (1963), Silver Marlon (1963), Robert Mapplethorpe (1983) and self-portraits.
THE EXHIBITION
Andy Warhol—From A to B and Back Again will be presented on three floors of SFMOMA: two, four and five.
On the museum's second floor, two galleries of works on paper offer a detailed look at Warhol's earliest drawings from the 1940s and hand-drawn commercial illustrations created for advertising in the 1950s. These early drawings lay the groundwork for many of the techniques and approaches he would use throughout his career. This portion of the exhibition includes delicate, gilded collages and sketches of shoes for the Miller Shoe Company, and illustrations for publications such as Glamour Magazine and The New York Times.
On display in SFMOMA's fourth-floor special exhibition galleries, the exhibition takes visitors chronologically through the arc of Warhol's career and his production in painting, drawing, photography, film and installation. The first half of the exhibition opens with his best known work from the creatively active period of 1960–68, with his earliest paintings such as Dick Tracy (1961) and Superman (1961), followed by the groundbreaking, iconic Pop Art paintings, Green Coca-Cola Bottles (1962), 192 One Dollar Bills (1962) and the sculpture, Brillo Boxes (1969, version of 1964 original). The exhibition then highlights Warhol's depictions of celebrities, including Elvis, Elizabeth Taylor and Jacqueline Kennedy. In a dedicated black box gallery adjacent to the early Pop Art work, samples of Warhol's films and videos will be on view including his series of Screen Tests featuring Ethel Scull, Edie Sedgwick and Billy Name (1964–65).
Subjects take a darker turn in Warhol's Death and Disaster paintings (1963–64) memorializing car crashes, the electric chair and a benign yet sinister can of tuna fish contaminated with botulism. An eye-popping gallery filled with 16 colorful Flower paintings (1964) will be installed on top of Warhol's Cow Wallpaper (1966) for a bold immersive experience. Visitors will have a chance to experience Silver Clouds, Warhol's sculptural installation of shiny Mylar balloons created in 1966, the point at which he declared himself to be done with painting.
Warhol's work of the 1970s and 1980s focuses on post-Pop artwork, which Garrels observes are "very unknown to most people." In these galleries Warhol shifts his focus with a massive portrait of Chairman Mao (1972), followed by a gallery featuring photographs and paintings of trans women and drag queens from the 1970s, which provide a look into Warhol's fascination with the elusiveness and complexity of gender and identity. A separate suite of photographic self-portraits of Warhol in drag provides a different view into the artist's carefully cultivated persona. A large single gallery is dedicated to Warhol's grand experiments with abstract painting, featuring a gold Shadow painting (1978) and two large-scale Rorschach paintings (1984). Warhol's influence on the young artists of the East Village in the 1980s is highlighted through collaborative works created with Jean-Michel Basquiat and Keith Haring. Also on display is an unpacked personal time capsule, one of 610 created over the course of the artist's life.
Two galleries in the museum's fifth floor Pop, Minimal and Figurative Art presentation feature a 1970s "facebook" of wall-to-wall grids of large-scale silk-screened portraits representing a "who's who" of celebrities, cultural icons, gallerists, athletes and business leaders. These galleries feature nearly 40 portraits such as Halston (1975), Dominique de Menil (1969), Liza Minnelli (1978), Pelé (1977), Leo Castelli (1975), Mohammad Reza Shah Pahlavi (1976) and Gianni Versace (1979–80), as well as the artist's mother, Julia Warhola (1974). For the subject, a Warhol portrait provided social validation and an immediate status symbol; for Warhol these commissions were a consistent revenue stream that supported his studio and desire to explore other more personal ventures. Warhol's television shows and videos are on display in the city gallery on this floor.
THE ARTIST
Andy Warhol was born Andrew Warhola in Pittsburgh, PA in 1928. In 1949, he graduated from Carnegie Institute of Technology (now Carnegie Mellon University) with a Bachelor of Arts in pictorial design.  Shortly after graduation, Warhol moved to New York City, where he would live for the rest of his life, and began what would become a vaunted career as a commercial artist, for which he earned numerous awards and accolades. Despite his commercial success, Warhol was determined to pursue a career as a fine artist. He first exhibited his work at the Hugo Gallery in 1952, though he did not gain recognition in the fine art world until 1962 when the Ferus Gallery in Los Angeles staged his groundbreaking exhibition of Campbell's Soup Can paintings. Through the 1960s, Warhol exhibited at Ferus, Stable Gallery, Castelli Gallery, Sonnabend Gallery and internationally to great acclaim. He established "the Factory" in 1963, the same year he began his pioneering work in film. In 1965, Warhol announced his "retirement" from painting to pursue filmmaking full-time; underground films such as Empire (1964) and The Chelsea Girls (1966) remain some of his most influential works.
In 1968, Warhol was shot in a near-fatal assassination attempt, but by 1969 he had founded Interview magazine and his interest in producing work across all media—including sculpture, video and performance—was reignited. In 1975, Warhol published The Philosophy of Andy Warhol (From A to B and Back Again) and by the late 1970s had expanded his practice to cable television shows with Andy Warhol's Fashion, Andy Warhol's Fifteen Minutes and Andy Warhol's T.V. Warhol's work of the late 1970s and 1980s exhibits an increased interest in abstraction and collaboration and often reflexively returns to his own earlier work and iconography. His late work speaks to a voracious interest in current events and enthusiasm for artists from the East Village scene such as Keith Haring and Jean-Michel Basquiat, with whom he collaborated. In February 1987, Warhol died after a brief illness following routine gallbladder surgery. The Andy Warhol Diaries, his infamous account of his own life from the mid-1970s up to his death, was published posthumously in 1991.
Major exhibitions during Warhol's lifetime include his first institutional solo exhibition at the ICA Philadelphia in 1965, a 1968 exhibition at the Moderna Museet, Stockholm, a 1970 retrospective organized by the Pasadena Art Museum, which traveled extensively and Andy Warhol: Portraits of the 70s organized by the Whitney Museum in 1979–80. The final exhibition of his work during his lifetime, at Robert Miller Gallery, New York, in January 1987, debuted a new series of stitched photographs.  Warhol's work is collected by significant institutions across the world including major repositories at SFMOMA, the Whitney Museum of American Art, Tate, The Museum of Modern Art, The Art Institute of Chicago, The Museum Brandhorst, Munich, The Museum Ludwig, Cologne, The Marx Collection at the Hamburger Bahnhof, Berlin, the National Gallery of Art, Washington, D.C. and the Andy Warhol Museum, Pittsburgh.
CATALOGUE
The exhibition is accompanied by a full-color, 400-page scholarly monograph edited by Donna De Salvo spanning all periods of Warhol's career and including paintings, sculpture, drawings, prints, videos, photographs, archival and printed material, installations, films and media works. A contextualizing essay by De Salvo is complemented by essays and contributions from Jessica Beck, Okwui Enwezor, Trevor Fairbrother, Hendrik Folkerts, Bill Horrigan, Bruce Jenkins, Branden W. Joseph, Barbara Kruger, Glenn Ligon, Michael Sanchez and Lynne Tillman, as well as a plate section with 450 images. The catalogue is published by the Whitney and is distributed by Yale University Press.
San Francisco Museum of Modern Art
151 Third Street
San Francisco, CA 94103
Art Is a Mirror Of The Magnitude Of Human Achievement
The 'From Culture for Peace to Culture of Peace' (known also as the Culture for Peace – Unifying Potentials for the Future) Initiative was once again participating in the 'Vienna Processes' conference series program by wishing to emphasize the importance of cultural diplomacy in the processes of creating and maintaining dialogue and the well-being of society.
On the historic date of March 08th – International Women's Day, a large number of international affairs specialists gathered for the second consecutive summit in Vienna, Austria. This leg of the Vienna Process event titled: "Europe – Future – Neighbourhood at 75: Disruptions Recalibration Continuity". The conference, jointly organized by four different entities (the International Institute for Middle East and Balkan Studies IFIMES, Media Platform Modern Diplomacy, Scientific Journal European Perspectives, and Action Platform Culture for Peace) with the support of the Diplomatic Academy of Vienna, was aimed at discussing the future of Europe and its neighbourhood in the wake of its old and new challenges.
This highly anticipated conference gathered over twenty high ranking speakers from three continents, and the viewers from Australia to Canada and from Chile to Far East. The day was filled by three panels focusing on the rethinking and revisiting Europe and its three equally important neighbourhoods: Euro-Med, Eastern and trans-Atlantic (or as the Romano Prodi's EU Commission coined it back in 2000s – "from Morocco to Russia – everything but the institutions"); the socio-political and economic greening; as well as the legacy of WWII, Nuremberg Trials and Code, the European Human Rights Charter and their relevance in the 21st century.
The event was probably the largest gathering since the beginning of 2021 for this part of Europe.
For this occasion, the selected work of artist Alem Korkut is on the Conference poster.This artist work with the motto/message: 'Sustainable Future – Quo Vadis?' is a standing part of the Initiative project. This previously launched initiative refers to the visual arts and the engagement of artists in the field of 'culture for peace and culture of peace'.
"Europe Future Neighborhood" Conference poster
In addition to the artistic visualization of the theme and message of the conference (same as it was a case with the first conference in the series 'Vienna Process'), this Conference leg was closed in the big hall of the Austrian Diplomatic Academy with a well-chosen artistic musical performance.
This time, conference participants and attendees were able to listen to the selected parts of Suite No. 1 in G major for solo cello from J.S. Bach, performed by Japanese artist Reine Hirano.As a solo and chamber musician she performs in concert halls worldwide, including the Konzerthaus in Vienna and the Suntory Hallin Tokyo.
It was to emphasize the importance of culture, science and arts as essential binding and effective tool of cultural diplomacy. Utilized to support dialogue, these types of interventions of the Culture for Peace– Unifying Potentials for the Future Platform already became a regular accompanying part of the 'Vienna Process', which makes it special – quite different from the usual conference forms of geopolitical, legal and economic contents.
Conclusively, art – indeed – is a mirror of the magnitude of human achievement, but also a message of how fragile those achievements are.
Useful Personal Statement Writing Tips for Art School
A personal statement is useful for admission into any college. It gives details about yourself in your own words. College administrators look for the talent you will bring to the college and other special abilities you may have.
Apart from the talent, you explain your reasons why you want to join the college. Arts college requires a more detailed personal statement. The student should cite some of their unique achievements and areas they have participated in during their high school education.
Introduce yourself
In the introduction, you should give a brief answer to the question about who you are. At this level, state what you are interested in achieving/study in your course. In other words, state why you want to study in the specific discipline.
In the introduction, you should give the reader an overview of the content they are about to read. It acts as an executive summary. The introduction should not exceed one chapter.
Your personal statement describes who you are and can help you get a chance to join your preferred college. Many university students who have no experience in personal statement writing worry about the structure and content to include.
Technology has provided solutions to educational needs and opportunities. You should use available resources to order your personal statement online. You may also order a personal statement by UK Writix. You can use the same site for other academic work as well, which includes thesis, essays, term papers and dissertations.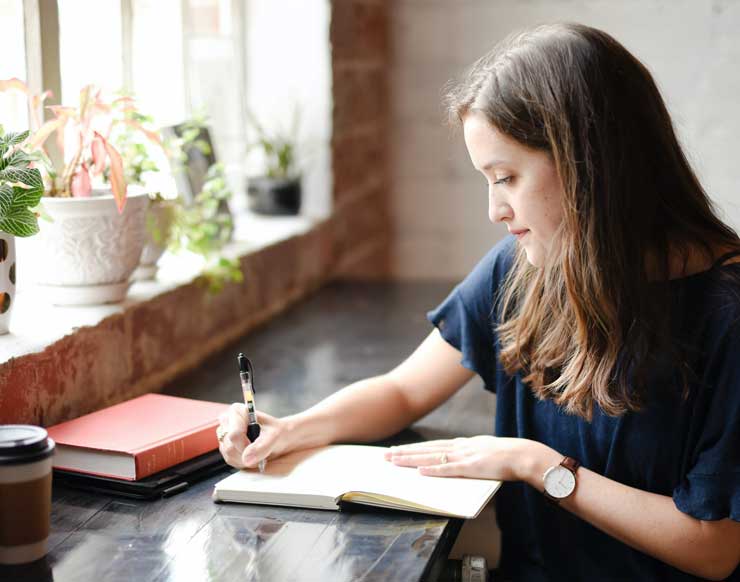 Give more detailed information in the body
The body should contain all the details about yourself and the course you are taking. Explain in detail the reason that makes you believe you qualify to study in the field. You should explain in detail any supporting evidence you have.
It can be in terms of the skills you might have gained from another institution or an expert. Include any work of art that you have produced. If it's a drawing, cite it in the statement, and if possible, take a photo of the drawing or painting and attach it as evidence.
State in detail why you want to study in that college. You may cite testimonials from some former or current students. It can be good reports that you have received from other people concerning the college. From the testimonials, state what expected benefits you will get from the college.
In the next paragraph, write about your future career goals. This part should include what you anticipate becoming in the arts industry. If you want to become a designer, state the gap you will fill and the kind of change you expect to stir in the field.
State how studying in college will help you become who you want to become. Go on and cite the subjects you have previously studied and their relevance with your course. If there are any experiences you have had with the course you want to study, list them as evidence.
If you have any relevant experience in the field, list it down. If you don't have any experience, you may list transferable skills like teamwork, management, and organizational skills. Include your hobbies and any other extra talent you might have, like sports.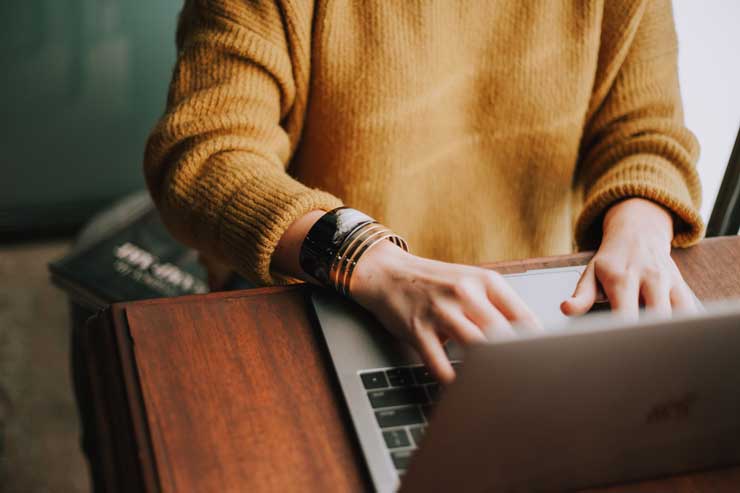 Conclude with a few sentences
The conclusion should confirm or reiterate the theme in your statement. It must convince the reader that you understand clearly what you desire to achieve. It would be a good gesture to thank the reader and show that you are positive about getting the chance to join the college soon.
Some do's and dont's of personal statement writing
Capitalize on your strengths – The purpose of the personal statement is to convince the reader that you are the right candidate to join the college. Your strengths will help give weight to the statement.
Use simple language – The administrators will be looking for your creativity and how you can follow structure. Use simple words and sentences.
Include every detail – Keep in mind every question that you need to answer and give correct answers.
Use one statement for each college – Do not replicate the same statement to different colleges. Instead, write a separate statement for each.
Avoid general phrases – Avoid general phrases like I like singing, I love painting and so on. Instead, give reasons why you like or love music or painting.
Conclusion
A majority of students who join arts college have special talents in various arts fields. College administrators are usually keen to discover the special talents of their expected students. That's one of the reasons why you should include every detail about yourself, your talents, and your achievements. Your statement should tell the truth about yourself and you must never exaggerate your skills or lie about who you are.
Experiencing Chinese Society and Culture
Today Chinese Culture and society is a combination of ancient traditions, customs, and modernized developed and also westernized lifestyle. The Chinese culture and traditions are ancient, its history has huge diversity and variety. Historically, Chinese society is rich in arts, science, and literature. The culture of china has maintained its unique identity till the beginning of western culture in the 19th century. The historical influence of Confucianism, Taoism, and Buddhism is the reflection in Chinese society and culture. Confucianism spread the love and rituals to give respect for society and social hierarchy. The characteristics of Chinese culture unchanged over the period despite the influences and several invasions from the outside. The philosophy of Confucianism stressed that people could be good if they follow the moral principles and made the rituals that respected the gods. In the hard times and war times, Confucianists emphasized carefully follow the traditions that could maintain unity within the society. historically, several Chinese rulers have adopted the core principles of Confucianism. During the Hans dynasty, Emperor Wu had encouraged the hierarchical social structures, the Emperor believed these principles would bring and also maintain the social harmony within the Chinese society throughout history. The Confucius philosophy was dominant during the Hans dynasty in ancient China. during this period the core principles were flourished and reached within the societal structures. The state ideology was based on Confucius's philosophy, it has improved the societal values and norms. During 500BC the teachings of Confucius have played an important role in shaping the character of Chinese society, shaping behavior, and the way of life of Chinese people. The main objective was to achieve societal harmony and social norms and values. Another core principle and value of Confucianism is forgiveness, compassion, and tolerance. Even today, Chinese society and academicians give immense respect and also promote the core principles of Confucius's philosophy.
Modern Chinese society and culture are rapidly influenced by western cultural values and traditions. It's quickly changing nowadays with popular American culture and other cultures of the world. The youth in urban areas are more influenced by popular western culture. Their lifestyle although reflects their wish to adopt the world's popular culture. This is the 21st century and era of globalization, no society in the world is pure now. The free flow of information through different sources of media has been influenced by the societal existing order. So the modern Chinese society especially in urban areas, developed cities are more likely to become modern, acceptance of new cultural values, lifestyles and easily adopt it.
Personally, it is my observation so far, I interact with general people in the market, train stations, shops, many other public places. The people more like to open to the world now. The youth want to interact with other cultures, curious to know about other people thinking, ideas. But in rural areas and the countrysides there still traditional societal norms and values exist. The people have strong connections with their family backgrounds and also the Confucianism. The strong family system, the hierarchy with the society, and obedience exist.
Here I want to share an example of Chinese modesty when I was doing volunteering in Wuhan railway station, the general people came to me and tried to speak, I just can speak, hello, thank you, bye-bye in Chinese, but still, they are complimenting on my excellent Chinese by saying that (your Chinese is very good). The Chinese people are excellent compliment givers and encouraging other people to learn. They never discourage, although they complement that, you are handsome, wow your nose is so big it's beautiful. Indeed the traditional Chinese traditional food, delicious and also healthy. The hotpot, although its too much spicy but its interesting to eat in the winter season.
In the winter season, when chilly temperatures and frigid winds prevail over the land, people like to eat food that instantly warms their bodies and lifts their spirits. For that, the hot pot is a delicious and hearty choice. Families or groups of friends sit around a table and eat from a steaming pot in the middle, cooking and drinking and chatting. The hot pot is not only a cooking method; it also provides a way of eating, it is also a cultural mode.However China has opened its doors to the world now, it means that society is more sophisticated and also the acceptance of new ideas and thinkings. The youth want to interact with the world and also want to contribute to the peace and development of the world's underdeveloped societies. The philosophy of Confucianism works here, dominance in every sector of society.
I would like to conclude by one sentence that yes there should be accepted for new ideas and values but also should promote their societal rich traditions and values to the world.