Andy Warhol: From A to B and Back Again
The San Francisco Museum of Modern Art (SFMOMA) announces the exclusive West Coast presentation of the critically acclaimed exhibition, Andy Warhol—From A to B and Back Again on view from May 19 through September 2, 2019. Spanning the artist's 40-year career and featuring more than 300 works on three different floors of the museum, the exhibition includes paintings, drawings, graphics, photographs, films, television shows as well as a personal time capsule of ephemera. The retrospective features examples of the artist's most iconic pieces in addition to lesser-known abstract paintings from later in his career. Uncannily relevant in today's image-driven world, Andy Warhol—From A to B and Back Again provides new insight into Andy Warhol himself by examining the complexities of this enigmatic artist more than 30 years after his death in 1987. The show's title is taken from Warhol's 1975 book, The Philosophy of Andy Warhol (From A to B and Back Again), a memoir featuring the artist's musings on fame, love, beauty, class, money and other key themes that frequently appear in his work.
"He's a complicated figure and a complicated artist," said Gary Garrels, Elise S. Haas Senior Curator of Painting and Sculpture at SFMOMA. "His inner emotions, his psychic self were not his subject matter. Warhol is constantly labeled a Pop artist, but all that happened within a couple of years and then he moved on and the work goes quite dark and explores questions of gender and sexual identity, fame, subcultures. At the time of his death, the consensus was that Warhol was no longer relevant. But the last major retrospective in 1989 was a wake-up call: this is an artist we have to reckon with."
First presented at the Whitney Museum of American Art in New York and curated by Donna De Salvo, Deputy Director for International Initiatives and Senior Curator at the Whitney, with Christie Mitchell, senior curatorial assistant, and Mark Loiacono, curatorial associate, this exhibition provides an opportunity for new generations to reconsider Andy Warhol, one of the most influential, inventive and important American artists. Warhol's understanding of the growing power of images in contemporary life anticipated our social media-focused world and helped to expand the artist's role in society making him one of the most recognized artists of the 20th century.
Andy Warhol—From A to B and Back Again also showcases SFMOMA's impressive holdings of many of the artist's most important works including National Velvet (1963), Liz #6 (Early Colored Liz) (1963), Triple Elvis (Ferus Type), (1963), Silver Marlon (1963), Robert Mapplethorpe (1983) and self-portraits.
THE EXHIBITION
Andy Warhol—From A to B and Back Again will be presented on three floors of SFMOMA: two, four and five.
On the museum's second floor, two galleries of works on paper offer a detailed look at Warhol's earliest drawings from the 1940s and hand-drawn commercial illustrations created for advertising in the 1950s. These early drawings lay the groundwork for many of the techniques and approaches he would use throughout his career. This portion of the exhibition includes delicate, gilded collages and sketches of shoes for the Miller Shoe Company, and illustrations for publications such as Glamour Magazine and The New York Times.
On display in SFMOMA's fourth-floor special exhibition galleries, the exhibition takes visitors chronologically through the arc of Warhol's career and his production in painting, drawing, photography, film and installation. The first half of the exhibition opens with his best known work from the creatively active period of 1960–68, with his earliest paintings such as Dick Tracy (1961) and Superman (1961), followed by the groundbreaking, iconic Pop Art paintings, Green Coca-Cola Bottles (1962), 192 One Dollar Bills (1962) and the sculpture, Brillo Boxes (1969, version of 1964 original). The exhibition then highlights Warhol's depictions of celebrities, including Elvis, Elizabeth Taylor and Jacqueline Kennedy. In a dedicated black box gallery adjacent to the early Pop Art work, samples of Warhol's films and videos will be on view including his series of Screen Tests featuring Ethel Scull, Edie Sedgwick and Billy Name (1964–65).
Subjects take a darker turn in Warhol's Death and Disaster paintings (1963–64) memorializing car crashes, the electric chair and a benign yet sinister can of tuna fish contaminated with botulism. An eye-popping gallery filled with 16 colorful Flower paintings (1964) will be installed on top of Warhol's Cow Wallpaper (1966) for a bold immersive experience. Visitors will have a chance to experience Silver Clouds, Warhol's sculptural installation of shiny Mylar balloons created in 1966, the point at which he declared himself to be done with painting.
Warhol's work of the 1970s and 1980s focuses on post-Pop artwork, which Garrels observes are "very unknown to most people." In these galleries Warhol shifts his focus with a massive portrait of Chairman Mao (1972), followed by a gallery featuring photographs and paintings of trans women and drag queens from the 1970s, which provide a look into Warhol's fascination with the elusiveness and complexity of gender and identity. A separate suite of photographic self-portraits of Warhol in drag provides a different view into the artist's carefully cultivated persona. A large single gallery is dedicated to Warhol's grand experiments with abstract painting, featuring a gold Shadow painting (1978) and two large-scale Rorschach paintings (1984). Warhol's influence on the young artists of the East Village in the 1980s is highlighted through collaborative works created with Jean-Michel Basquiat and Keith Haring. Also on display is an unpacked personal time capsule, one of 610 created over the course of the artist's life.
Two galleries in the museum's fifth floor Pop, Minimal and Figurative Art presentation feature a 1970s "facebook" of wall-to-wall grids of large-scale silk-screened portraits representing a "who's who" of celebrities, cultural icons, gallerists, athletes and business leaders. These galleries feature nearly 40 portraits such as Halston (1975), Dominique de Menil (1969), Liza Minnelli (1978), Pelé (1977), Leo Castelli (1975), Mohammad Reza Shah Pahlavi (1976) and Gianni Versace (1979–80), as well as the artist's mother, Julia Warhola (1974). For the subject, a Warhol portrait provided social validation and an immediate status symbol; for Warhol these commissions were a consistent revenue stream that supported his studio and desire to explore other more personal ventures. Warhol's television shows and videos are on display in the city gallery on this floor.
THE ARTIST
Andy Warhol was born Andrew Warhola in Pittsburgh, PA in 1928. In 1949, he graduated from Carnegie Institute of Technology (now Carnegie Mellon University) with a Bachelor of Arts in pictorial design.  Shortly after graduation, Warhol moved to New York City, where he would live for the rest of his life, and began what would become a vaunted career as a commercial artist, for which he earned numerous awards and accolades. Despite his commercial success, Warhol was determined to pursue a career as a fine artist. He first exhibited his work at the Hugo Gallery in 1952, though he did not gain recognition in the fine art world until 1962 when the Ferus Gallery in Los Angeles staged his groundbreaking exhibition of Campbell's Soup Can paintings. Through the 1960s, Warhol exhibited at Ferus, Stable Gallery, Castelli Gallery, Sonnabend Gallery and internationally to great acclaim. He established "the Factory" in 1963, the same year he began his pioneering work in film. In 1965, Warhol announced his "retirement" from painting to pursue filmmaking full-time; underground films such as Empire (1964) and The Chelsea Girls (1966) remain some of his most influential works.
In 1968, Warhol was shot in a near-fatal assassination attempt, but by 1969 he had founded Interview magazine and his interest in producing work across all media—including sculpture, video and performance—was reignited. In 1975, Warhol published The Philosophy of Andy Warhol (From A to B and Back Again) and by the late 1970s had expanded his practice to cable television shows with Andy Warhol's Fashion, Andy Warhol's Fifteen Minutes and Andy Warhol's T.V. Warhol's work of the late 1970s and 1980s exhibits an increased interest in abstraction and collaboration and often reflexively returns to his own earlier work and iconography. His late work speaks to a voracious interest in current events and enthusiasm for artists from the East Village scene such as Keith Haring and Jean-Michel Basquiat, with whom he collaborated. In February 1987, Warhol died after a brief illness following routine gallbladder surgery. The Andy Warhol Diaries, his infamous account of his own life from the mid-1970s up to his death, was published posthumously in 1991.
Major exhibitions during Warhol's lifetime include his first institutional solo exhibition at the ICA Philadelphia in 1965, a 1968 exhibition at the Moderna Museet, Stockholm, a 1970 retrospective organized by the Pasadena Art Museum, which traveled extensively and Andy Warhol: Portraits of the 70s organized by the Whitney Museum in 1979–80. The final exhibition of his work during his lifetime, at Robert Miller Gallery, New York, in January 1987, debuted a new series of stitched photographs.  Warhol's work is collected by significant institutions across the world including major repositories at SFMOMA, the Whitney Museum of American Art, Tate, The Museum of Modern Art, The Art Institute of Chicago, The Museum Brandhorst, Munich, The Museum Ludwig, Cologne, The Marx Collection at the Hamburger Bahnhof, Berlin, the National Gallery of Art, Washington, D.C. and the Andy Warhol Museum, Pittsburgh.
CATALOGUE
The exhibition is accompanied by a full-color, 400-page scholarly monograph edited by Donna De Salvo spanning all periods of Warhol's career and including paintings, sculpture, drawings, prints, videos, photographs, archival and printed material, installations, films and media works. A contextualizing essay by De Salvo is complemented by essays and contributions from Jessica Beck, Okwui Enwezor, Trevor Fairbrother, Hendrik Folkerts, Bill Horrigan, Bruce Jenkins, Branden W. Joseph, Barbara Kruger, Glenn Ligon, Michael Sanchez and Lynne Tillman, as well as a plate section with 450 images. The catalogue is published by the Whitney and is distributed by Yale University Press.
San Francisco Museum of Modern Art
151 Third Street
San Francisco, CA 94103
The feminist inspiration of Mona Lisa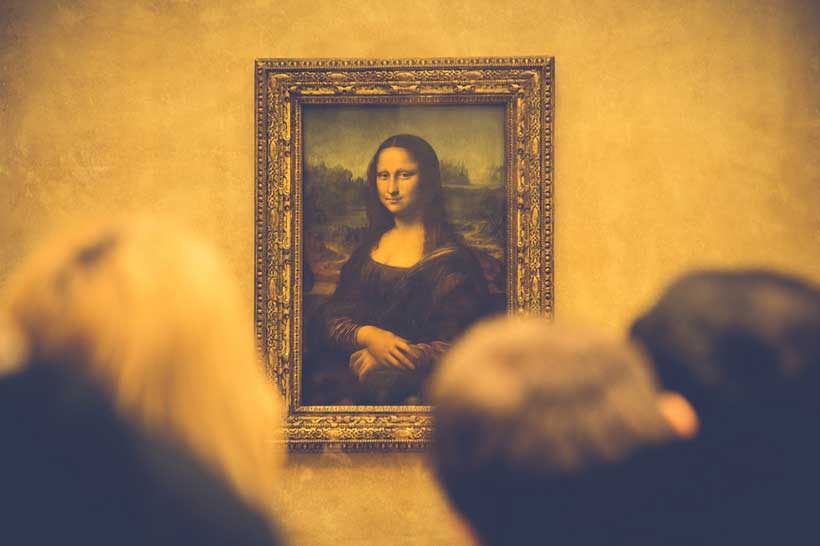 This year marks the 500th anniversary of the death of the Italian genius, Leonardo da Vinci, who died on 02 May 1519. On this occasion, UNESCO highlights some of the comments concerning the origins of one of the most famous paintings in history: Was Mona Lisa painted in a feminist spirit?
The thesis of the American art lover William Varvel highlights the links between feminism and the painting. According to his findings, Mona Lisa would represent a figure in the fight for gender equality. Why? William Varvel insists on "the theological rights of women" claimed through the vision of the famous painting from the Renaissance Period. These rights are linked to the status of priests, which women do not have access to. Therefore, the painting representing Mona Lisa would have for true desiderata the possibility for the women to have access to the priesthood. William Varvel assures that "Mona Lisa is a kind of declaration for the rights of women".
To support his argument, the author of The Lady Speaks: Uncovering the Secrets of the Mona Lisa explains how Leonardo hid clues in the painting: in total, not less than "40 symbols, taken from the 21 verses of the chapter 14 of the Book of the Prophet Zechariah" in the painting.
Therefore, there is a link between religion, the painting of the Italian master and his feminist commitment. It is precisely this link that William Varvel wishes to highlight in order to allow a reflection on the subject. A new definition of the place of Mona Lisa in the artworks from the Renaissance is necessary to apprehend the political and feminist scope of this masterpiece.
How UN cultural treasures helped set the stage for Game of Thrones
From King's Landing to the Iron Bank, so many of the breath-taking backdrops seen on the smash hit Game of Thrones television series are available for future generations to enjoy, thanks to a key, but little-known role played by the United Nations cultural agency.
Established in 1945, the UN Educational, Scientific and Cultural Organization (UNESCO) has worked to improve dialogue and understanding between civilizations, cultures and peoples. One of UNESCO's methods of doing this is by designating and preserving World Heritage Sites, defined as having outstanding universal value to humanity, which it inscribes on the World Heritage List to be protected for posterity.
To date, there are 1,092 natural and cultural places inscribed. The diverse and unique treasures range from the Great Barrier Reef in Australia to the Pyramids of Egypt and the Taj Mahal in India.
Since 2011 UNESCO's work has become inseparable with the magnificent film locations of the wildly popular Game of Thrones series.
For those tuning in to the show's final episodes, here's a look back at the Seven Kingdoms with a nod to the UN cultural agency.
Capital of the Seven Kingdoms
Long before it became known as King's Landing – one of the Seven Kingdoms and seat of the mighty Iron Throne – the old city of Dubrovnik in Croatia was an important Mediterranean seat of power from the 13th century onwards. Severely damaged by an earthquake in 1667 and by armed conflict in the 1990s, UNESCO is co-coordinating a major restoration programme.
Dubrovnik joined the UNESCO List of World Heritage Sites in 1979.
Battle of the Blackwater
You may recall the fiery Battle of the Blackwater, or scenes where King Robert Baratheon rules from the Iron Throne in the Red Keep, overlooking Blackwater Bay: Fort Lovrijenac, outside the western wall of the Croatian city, actually played an important role in resisting Venetian rule in the 11th century.
Private retreat for House Martell
It is easy to see why Doran Martell called the Water Gardens of Dorne "my favourite place in this world". Actually located in the heart of Seville, the Royal Palace of Alcázar is imbued with Moorish influences that date back from the Reconquest of 1248 to the 16th century. UNESCO points to it as "an exceptional testimony to the civilization of the Almohads as well as that of Christian Andalusia".
UNESCO inscribed the Royal Palace of Alcázarin in 1987.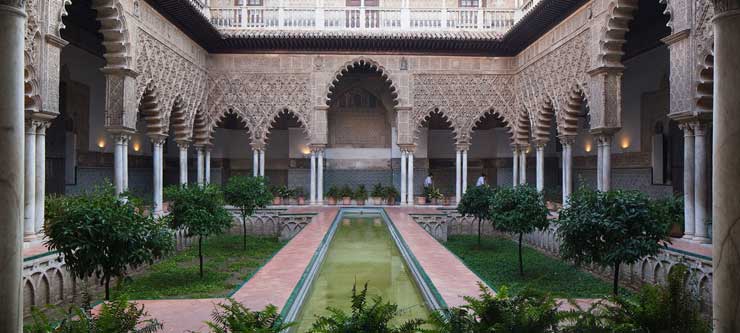 Daenerys' journey through Essos
When you look at the Medina of Essaouira in Morocco, perhaps you can image The Khaleesi lining up The Unsullied eunuch slave-soldiers in the city of Astapor before renaming Slaver's Bay, the Bay of Dragons. But for UNESCO, Essaouira is an exceptional example of a late-18th-century fortified town in North Africa. Since its creation, it has been a major international trading seaport, linking Morocco and its Saharan hinterland with Europe and the rest of the world.
The Medina of Essaouira joined the UNESCO List of World Heritage Sites in 2001.
Yunkai: 'A most disreputable place'
In the Yellow City, Daenerys' language skills are useful with the Yunkai'i, who speak a dialect of High Valyrian. But in Berber, the village of Ait-Ben-Haddou was a popular caravan route long before current-day Morocco was established. The crowded together earthen buildings surrounded by high walls offer a view of a traditional pre-Saharan habitat.
Ait-Ben-Haddou was designated a UNESCO World Heritage Site in 1987.
Theon returns to Lordsport Harbour
County Antrim envelops UNESCO-designated Giant's Causeway and Causeway coast. It is also home to the small fishing harbour of Ballintoy, known to fans as the port of Pyke, home to the Iron Islands of the Greyjoys. Located in real-life Northern Ireland, the Causeway consists of some 40,000 massive black volcanic rock columns sticking out of the sea. Over the last 300 years, geographical studies have greatly contributed to the development of the earth sciences.
The Causeway coast was declared a World Heritage Site by UNESCO in 1986.
Cersei's 'Walk of Shame'
The iconic scene in in which Cersei Lannister is forced to walk naked through the streets of King's Landing began atop of the baroque Jesuit Staircase, which leads to the Church of St. Ignatius of Loyola and Jesuit College in the UNESCO-desnigated Old City of Dubrovnik .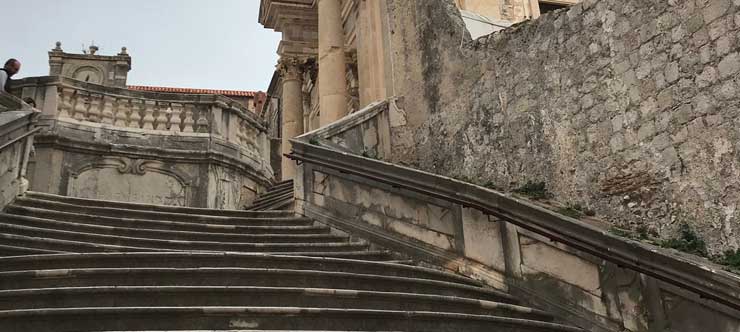 Kingslayer for gender equality
The connection between the United Nations and Game of Thrones does not end with UNESCO's inspiring sites.
While Jaime Lannister is the twin brother of Cersei and slayer of the Mad King, Aerys II Targaryen, real-life actor Nikolaj Coster-Waldau is a Goodwill Ambassador for the UN Development Fund. Passionate about ending discrimination and violence against women, the father of two girls is focusing his considerable talents on drawing attention to critical issues, such as gender equality – encouraging everyone to be agents of change.
Mr. Coster-Waldau was appointed a UNDP Goodwill Ambassador in 2016.
Baku forum to push back against 'rise of hate' with strong call for cultural and religious tolerance
Just off a plane from Sri Lanka, Miguel Angel Moratinos, United Nations High Representative for the Alliance of Civilizations (UNOAC), said on Wednesday that tomorrow's 5th World Forum for Intercultural Dialogue is opening at a "very timely" moment.
Speaking in Baku, Azerbaijan, ahead of the UN-backed Forum, Mr. Moratinos told UN News about his "emotional visit" to Colombo, the capital of Sri Lanka, where he paid his respects to victims of the suicide bombings that took place on Easter Sunday which killed more than 250 people at churches and hotels across several cities.
"Sri Lanka has been an open country with different religions and cultures, and suddenly there was this massacre", he said, adding that it had dealt a "tremendous blow to a country that is trying to live together in peace."
While social intolerance is not new, Mr. Moratinos was concerned about what he called "the return of hate."
"Hate is the word that mobilizes certain communities to destroy", he said, adding: "It drives people past the point of not being able to live together to the direction of exterminating their opponents and that is very dangerous."
"This Forum is important to send a strong message to the international community that it is possible to live together, that we can respect each other and that we have to better understand different cultures and religions," he told UN News.
Complex situations need clarity
He said that as the world is becoming more complex and uncertain, a global strategy for intercultural dialogue is ever more important.
"Solutions sought through financial, military and political means take a simplistic view", he stated, noting that sustainable solutions require a social-cultural approach that digs deep into the roots of different societies to bring clarity.
"Unless you understand the mentality of your neighbor, the history of an issue, how you come to this situation, what the consequences are and the relationship is, it is very difficult to find sustainable solutions," he maintained.
The High Representative is taking up this approach wholeheartedly, using it as a new tool "to explore and develop in the near future".
Mr. Moratinos also spoke about the message of interfaith dialogue and tolerance on which both the Grand Imam of Al Azhar and the Pope agreed.
He said the historic declaration that Al Azhar and the Vatican had produced was about "brotherhood, mutual understanding and overcoming past controversies to look toward the future".
"And it is not only between Islam and the Catholic Church, they want to go larger, to ask other religious faiths to join them", he said, noting that is provides "a good basis for discussion and for interreligious dialogue".
Turning to the global plan of action to safeguard religious sites – a fresh mandate given to UNAOC last month by UN chief António Guterres in the wake of the horrific mass shooting at two New Zealand mosques – Mr. Moratinos told UN News that while working on the draft, his Officer was "shocked by what happened in Sri Lanka", stressing that those attacks further demonstrated the urgency of developing a plan.
He detailed some of the work his team is doing to this end, such as in Sri Lanka, where they reached out to the Congress of Religions and "went into specific elements", including on how national legislation should be adapted "to meet new challenges" and the work needed to "put an end to social networks of hate and discrimination".
The High Representative shared his hope that by end-July a draft plan should be ready for adoption and implementation.
The 5th World Forum, which will open in Baku tomorrow, 2 May and through Friday, will examine the critical role of intercultural dialogue as an actionable strategy for building human solidarity and helping localities counter the violence and discrimination in diverse communities.
Running under the theme Building dialogue into action against discrimination, inequality and violent conflict, the Forum will also host the 2nd High Level Panel of the Heads of International Organizations and the Ministerial Panel, in order to build synergy and partnership among political, economic, financial, military, humanitarian and social organizations along with other stakeholders to elaborate a common roadmap for assisting public, private and third sector organizations in building inclusive and sustainable societies through promoting intercultural dialogue and human dignity.
The Government of Azerbaijan, in partnership with the UN Education, Scientific and Cultural Organization (UNESCO), UNAOC, the UN World Tourism Organization (UNWTO), the Council of Europe and the Islamic Educational, Scientific and Cultural Organization (ISESCO) is the host of the Forum.