European Parliament approves more transparency and efficiency in its internal rules
Parliament adopted changes to its internal rules on Thursday to operate more efficiently and in a more transparent way.
The key changes to the Parliament's Rules of Procedure adopted on Thursday relate to Members' standards of conduct (including transparency rules and measures to prevent psychological or sexual harassment), parliamentary questions to the Council of Ministers and the European Commission. The amended rulebook was approved by 496 votes to 114, with 33 abstentions.
Increased transparency
The key actors of the legislative process – MEPs steering legislation through parliament, known as rapporteurs, shadow rapporteurs and committee chairs – will be required to publish online all scheduled meetings with interest representatives named on the Transparency Register. Other MEPs are nevertheless also encouraged to publish online any meetings they hold with interest representatives. Parliament's website will have to be technically adapted in order to allow Members to publish information on their use of the General Expenditure Allowance.
Standards of conduct
The new rules provide that Members must refrain from "improper behaviour" (for example from displaying banners at plenary sittings), "offensive language" (for example defamation, 'hate speech' or inciting discrimination) and psychological or sexual harassment. Parliament's Code of Conduct will now be annexed to the Rules of Procedure and MEPs must commit to respect this code in a written declaration. Refusing to sign such a declaration could lead to an MEP being barred from holding a senior office, being appointed as rapporteur or representing the Parliament in a trilogue or an official delegation. A serious breach of these rules by a Member may entail penalties.
European political parties and foundations
According to the treaties, "political parties at European level contribute to forming European political awareness and to expressing the will of citizens of the Union". An organisation has to comply with specific conditions to qualify as a European political party or European foundation. According to the new rules, a group of at least 50 citizens can request that the European Parliament asks the Authority for European political parties and foundations to verify whether a given European political party or foundation fulfils these requirements.
The reform also includes measures on parliamentary questions, in particular interpellations to the Council and the European Commission, Committees' consultations on confidential information, rules on standing Committees, voting on amendments and the rule on parliamentary Intergroups.
"This set of revisions to Parliament's rulebook continues the step-by-step process of making parliament more effective, efficient and transparent. It has grown out of the first experience of the general revision of the rules adopted in December 2016." – said the rapporteur Richard Corbett (S&D, UK).
Next steps
The approved changes will enter into force on the first day of the next part-session following their adoption, i.e. on 11 February 2019, except for some provisions referring to the MEPs' conduct, standing committees, and committee office holders that will enter into force at the opening of the next parliamentary term on 2 July 2019.
Commission issues guidelines to protect critical European assets and technology in current crisis
European Commission today issued guidelines to ensure a strong EU-wide approach to foreign investment screening in a time of public health crisis and related economic vulnerability. The aim is to preserve EU companies and critical assets, notably in areas such as health, medical research, biotechnology and infrastructures that are essential for our security and public order, without undermining the EU's general openness to foreign investment.
President of the European Commission Ursula von der Leyen said: "If we want Europe to emerge from this crisis as strong as we entered it, then we must take precautionary measures now. As in any crisis, when our industrial and corporate assets can be under stress, we need to protect our security and economic sovereignty. We have the tools to deal with this situation under European and national law and I want to urge Member States to make full use of them. The EU is and will remain an open market for foreign direct investment. But this openness is not unconditional."
Commissioner for Trade Phil Hogan said: "We are facing an unprecedented public health crisis with deep consequences for the European economy. In the EU, we are and wish to remain open to foreign investment. In the current circumstances, we need to temper this openness with appropriate controls. We need to know who invests and for what purpose. The EU and its Member States have the right legal tools for that. Today's guidelines call upon Member States to use these tools to the fullest extent and will bring additional clarity on how to use our investment screening framework to prevent a sell-off of strategic EU assets in the current crisis."
Under existing EU rules, Member States are empowered to screen foreign direct investments (FDI) from non-EU countries on grounds of security or public order. Protection of public health is recognised as an overriding reason in the general interest. As a result, Member States can impose mitigating measures (such as supply commitments to meet national and EU vital needs) or prevent a foreign investor from acquiring or taking control over a company. National FDI screening mechanisms are currently in place in 14 Member States. With the EU foreign investment screening regulation in force since last year, the EU is well equipped to coordinate control of foreign acquisitions done at the Member States' level.
Issuing its guidelines, the Commission calls upon Member States that already have an existing screening mechanism in place to make full use of tools available to them under EU and national law to prevent capital flows from non-EU countries that could undermine Europe's security or public order.
The Commission also calls on the remaining Member States to set up a fully-fledged screening mechanism and in the meantime to consider all options, in compliance with EU law and international obligations, to address potential cases where the acquisition or control by a foreign investor of a particular business, infrastructure or technology would create a risk to security or public order in the EU.
The Commission also encourages cooperation between Member States, as it comes to FDI screening cases where foreign investment could have an effect on the EU single market. Foreign acquisitions taking place now already fall under the EU FDI screening regulation, and could be reviewed under the cooperation mechanism established by the regulation, which will be fully operational as from October 2020.
On capital movements, the guidelines also recall under which specific circumstances free movement of capital, notably from third countries, linked to acquisitions of stakes may be restricted.
The Commission will also continue to follow closely developments on the ground and stands ready to discuss and ensure coordination on any foreign investment case with a larger European impact. Protection of the EU strategic assets will also be the subject of discussions between President von der Leyen and EU leaders in tomorrow's European Council videoconference.
Background
The EU FDI Screening Regulation was adopted in March 2019. It puts in place for the first time an EU-level mechanism to coordinate the screening of foreign investments likely to affect the security and public order of the Union and its Member States. This mechanism is based on an obligation to exchange information between Member States and the Commission, as well as on the possibility for the Commission and Member States to issue opinions and comments on specific transactions. The application of this mechanism will start on 11 October 2020. The Commission and Member States are already cooperating with a view to adapt national screening mechanisms and ensure a full and swift implementation of the Regulation at EU and national levels.
Coronavirus: Practical guidance to ensure continuous flow of goods across EU via green lanes
Commission issued new practical advice on how to implement its Guidelines for border management, in order to keep freight moving across the EU during the current pandemic. To ensure that EU-wide supply chains continue to operate, Member States are requested to designate, without delay, all the relevant internal border-crossing points on the trans-European transport network (TEN-T) as 'green lane' border crossings. The green lane border crossings should be open to all freight vehicles, whatever goods they are carrying. Crossing the border, including any checks and health screening, should not take more than 15 minutes.
Commissioner for Transport Adina Vălean said: "The EU's transport network connects the whole of the EU. Our guidance document is intended to protect the EU's supply chains in these difficult circumstances, and to make sure both goods and transport workers are able to travel to wherever they are needed – without delay. A collective and coordinated approach to cross-border transport is more important today than ever before. The green lanes are also specifically designed to protect transport workers at the frontline of this crisis. This set of recommendations will ease their already stressful mission and it will bring more safety and predictability to their work."
Green lane border crossings
Procedures at green lane border crossings should be minimised and streamlined to what is strictly necessary. Checks and screening should be carried out without drivers having to leave their vehicles, and drivers themselves should undergo only minimal checks. Drivers of freight vehicles should not be asked to produce any document other than their identification and driving license and if necessary a letter from the employer. The electronic submission/display of documents should be accepted.
No freight vehicle or driver should face discrimination, irrespective of origin and destination, the driver's nationality or the vehicle's country of registration.
In light of the current situation, Member States are also urged to temporarily suspend all road access restrictions currently in place in their territory, such as weekend, night and sectoral bans.
The Commission encourages Member States to set up safe passage transit corridors to allow private drivers and their passengers, such as health and transport workers, as well as EU citizens being repatriated, regardless of their nationality, to directly pass with priority through the country in each necessary direction along the TEN-T Network. This should be done while staying strictly on the designated route and to take the necessary minimum rest breaks. Member States should ensure that they have at least one airport functional for repatriation and international relief flights.
Enhanced cooperation among EU Member States and beyond
Following the video-conference between EU Transport Ministers on 18 March, the Commission set up a network of national contact points and a platform to provide information on national transport measures taken by Member States in response to the coronavirus. The national contact points should support the effective functioning of the green lane border crossing points. Neighbouring non-EU countries are invited to work closely with this network to ensure the flow of goods in all directions.
Application of rules for transport workers
To keep transport moving, the Commission recommends that Member States take action to ensure the free movement of all workers involved in international transport, whatever the transport mode. In particular, rules such as travel restrictions, and mandatory quarantine of transport workers not displaying symptoms, should be waived. For example, Member States should not require that transport workers carry a doctor's certificate to prove their good health. To ensure the safety of transport workers, enhanced hygiene and operational measures are also needed in airports, ports, railway stations and other land transport hubs. Today's note from the Commission includes a full list of recommendations to protect drivers from the coronavirus (Annex 2).
Internationally recognised certificates of professional competence should be considered sufficient to prove that a worker is active in international transport. In the absence of such certificates (not all international drivers have one), a letter signed by the employer (Annex 3) should be accepted.
All of these principles should also apply to third country nationals if they are essential to ensuring that cargo moves freely within and into the EU.
Background
The coronavirus pandemic is having a major disruptive impact on European transport and mobility. The European supply chain is maintained through an extensive network of freight transport services, including all modes of transport. Continued and uninterrupted land, waterborne and air cargo services are of crucial importance for the functioning of the EU's internal market and its effective response to the current public health crisis.
COVID-19: Research package welcomed, EU needs to be better equipped in future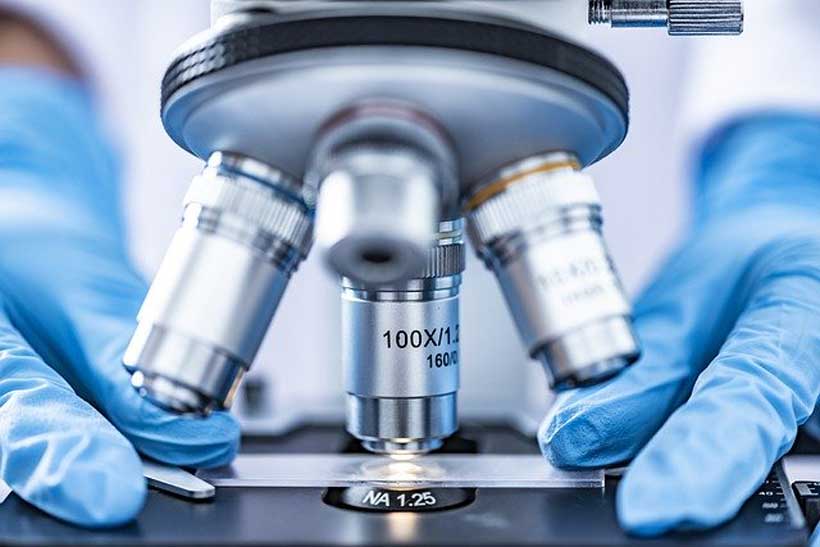 Crisis-response measures should be combined with a long-term commitment to EU research programmes, says Research MEP.
"We applaud the measures taken by Commissioner Gabriel and the pooling of almost €140 million against COVID 19. The Commission was very fast in launching a special call for expressions of interest from Horizon 2020 and involving relevant stakeholders under the Innovative Medicines Initiative (IMI) public-private partnership", said Horizon Europe rapporteur Christian Ehler (EPP, DE).

"Now, we have to start thinking ahead in order to be better equipped for the future. Research and development clearly have an important role to play in addressing global challenges. This is yet another reason to support our proposal for €120 billion for Horizon Europe.", he added.

A test of our ability to work together"The health crisis posed by COVID-19 is focusing minds. The top priority now is to stem the spread of the virus. Behind the scenes, emergency research is working on finding a treatment and a vaccine. The virus' extraordinary rate of contagion should make us aware that our interconnected world has shrunk considerably and that joint and coordinated action between states is the only way to deal with this crisis", said Christian Ehler.

"This crisis is a test of our ability to work together on an emergency situation on the one hand, and to remain faithful to our long-term objectives on the other", he said.

"When this crisis is over, we must immediately prepare for the next one. This means investing more in research and ensuring that programmes such as Horizon Europe do not become hostages to short-term squabbles between member states", he concluded.

COVID-19: EU and industry to fund more research through Innovative Medicines InitiativeThe Innovative Medicines Initiative (IMI), a public-private partnership between the European Commission and the pharmaceutical industry, has today launched a fast-track call for research proposals to develop treatments and diagnostics in response to the COVID-19 outbreak. Up to €45 million of the funding will come from Horizon 2020, the EU research and innovation programme.

This call is part of the coordinated EU response to the public health threat of COVID-19 and complements the emergency research funding already mobilised recently under Horizon 2020.