Albania steps up fight against climate change
Albania has ratified the Kigali Amendment to the Montreal Protocol. It will reduce use of hydrofluorocarbons (HFCs), powerful greenhouse gases used mainly in refrigeration, air conditioning and heat pump equipment, which are thousands of times more harmful to the climate than CO2. The Kigali Amendment, which entered into force in January 2019, amends the Montreal Protocol on Substances that Deplete the Ozone Layer to include substances – including hydrofluorocarbons (HFC) – which do not damage the ozone layer but are known to have high global warming potential.
"The Kigali Amendment is a new way of dealing with global environmental issues,'' explained Fukuya Iino, Industrial Development Officer at the United Nations Industrial Development Organization (UNIDO), which helped the Albanian authorities prepare for the phasedown of HFC use. "Albania's ratification shows that the country is proactively committed to addressing future problems by preventing an increase in the use of HFCs and promoting the use of climate-friendly alternatives."
By phasing down the use of HFCs, the Kigali Amendment aims to avoid an increase in global atmospheric temperature of 0.5°C by the end of the century.
The Kigali Amendment is in line with the Albania's national strategies, which aim to contribute to the protection of the environment and to tackle climate change. The ratification process was facilitated by the previous implementation of targeted activities by the National Ozone Unit (NOU) as well as by several projects supported by UNIDO which have helped prepare legislation and institutional assessments, convened high-level meetings, and created a platform for knowledge sharing among key national stakeholders.
The ratification of the Kigali Amendment paves the road for Albania to set its HFCs baseline, freeze its consumption amount, and establish a schedule for phase-down of HFCs. This will provide Albanian importers and users of HFCs with more business stability, giving them an opportunity to prepare for the changes that will be coming to the international market once the Amendment's provisions to prohibit trade with non-parties enter into force in 2033.
"Blendi Klosi, the Minister of Tourism and Environment of Albania played a pivotal role in the ratification process," said Mimoza Vokshi, National Ozone Officer, while underlining the essential contribution of all stakeholders involved, including UNIDO and UN Environment.
UN announces roadmap to Climate Summit in 2019
2019 is a critical year, the "last chance" for the international community to take effective action on climate change, General Assembly President Maria Espinosa said on Thursday, during a briefing to announce the UN's roadmap to the Climate Summit in September.
Ms. Espinosa was speaking alongside the Special Envoy of the Secretary-General on the Climate Summit, Ambassador Luis Alfonso de Alba of Mexico, at UN Headquarters in New York.
Ms. Espinosa said that, with the deadline for achieving the first targets of the 2030 Agenda for Sustainable Development fast approaching, described by Secretary-General António Guterres as "the UN's blueprint for peace, justice and prosperity on a healthy planet", the world stood at a crossroads.
Two-thirds of these targets, she said, depend on climate and environment goals, and a five-fold increase in commitments from their current levels is needed in order to meet the targets set at the landmark 2015 Paris Agreement on dealing with greenhouse gas emissions mitigation, adaptation and finance, due to come into force in 2020.
The General Assembly President walked the representatives of Member States through some of the key events of 2019, leading up to, and following, the Climate Summit. All of the events, she said, share two goals: a doubling of commitments and ambition at a national level, and ensuring the inclusion of diverse groups in the process of climate action.
March will see the General Assembly High-Level Meeting on Climate and Sustainable Development for All, which is intended to build on the success of COP24, the 2018 climate conference in Katowice, Poland, which led to the establishment of a "rulebook" for the reporting of emissions and the progress made in cutting them, every year from 2024.
The March meeting will welcome representatives of the private sector, civil society and young people, and look to harness the enthusiasm of the latter group, who, said Ms. Espinosa, will be most affected by a warming world.
On the 30th of June, in the build up to the Climate Summit, a "stocktaking" event will take place in Abu Dhabi, followed by a High Level Political Forum under the auspices of the Economic and Social Council in July, which will see a review of the progress made in achieving Sustainable Development Goal 13 ("urgent action to combat climate change and its impacts").
The Climate Summit will be followed by the first-ever High Level Political Forum on Climate Action, sponsored by the General Assembly on September 24. The year will be rounded off by the 2019 Climate Conference COP25, which will take place in Chile.
Multilateralism, said Ms. Espinosa, is the only effective to combat climate change, which is one of the main challenges facing the world and can only be overcome with constructive input from all. She concluded with a proverb: "'If you want to go quickly, go alone. If you wish to go far, go together.' Let's travel this road together."
Ambassador de Alba, following Ms. Espinosa, confirmed that the world is falling well behind targets for combating climate change, with only around a third of the necessary work currently completed. He reminded delegates that there are only between 10 and 12 years left to achieve the goals, and called for a ramping up of ambition.
The Special Envoy added that, despite the challenges, an optimistic signal must be given: that it is possible to counter climate change, enjoy economic growth and eradicate poverty. "We can also meet social needs, healthcare needs and human rights needs," he said, and bring about a "win-win situation to answer the doubters."
2019 needs to see action, continued Ambassador de Alba, including partnerships with the private sector and civil society, and a huge mobilization of resources ( a target of 1 trillion dollars per year to support developing countries has been set), to invest "in our future, for jobs in a green future."
2018 Declared Fourth Hottest Year on Record
In response to data released today by NASA and the U.S National Oceanic and Atmospheric Administration (NOAA) declaring 2018 as the fourth warmest year on record globally,  World Wildlife Fund (WWF) issued the following statement from Shaun Martin, senior director of climate change adaptation and resilience:
"This is yet another reminder that our future will not resemble our past. Even if we dramatically curb emissions in the coming years, things are going to get a lot worse before they get better. We've already locked in certain levels of warming which will continue to harm millions of people and nature in the US and worldwide.
"It's incredibly risky not to prepare communities for these looming impacts. The sooner we're able to systematically apply the latest climate science to redesign our infrastructure, cities, and policies and rethink how we manage our natural resources, the better off all Americans will be. We need to build communities that can weather the superstorms of the future, not storms of the past."
"Government leaders have an opportunity to step up this year by submitting new and stronger national climate goals. Those plans must be clear on how governments will help communities adapt to increasingly severe weather and pledge stronger emissions cuts. Continuing to ignore the reality of current and growing risks associated with climate change would be a failure of political and moral leadership and completely out of step with our current climate emergency."
WWF Expands Food Waste Education Program to Nine Major US Cities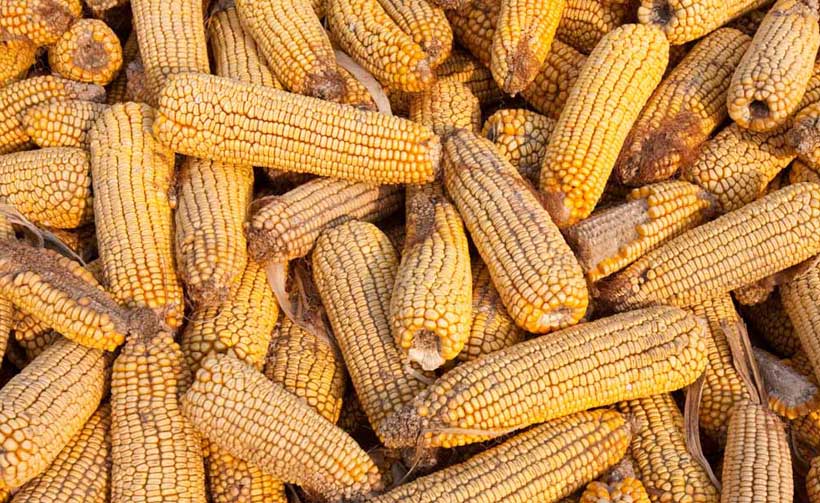 WWF is expanding Food Waste Warriors, its program aimed at educating students and school staff about the impacts of wasted food and its impact on the environment. Beginning this month, WWF consultants and contractors will be implementing the program at schools in Atlanta, Cincinnati, Columbus, Denver, Indianapolis, Nashville, Phoenix, Portland (Oregon), and Seattle.
The expanding footprint of food and agriculture represents one of the biggest threats to biodiversity on the planet. Even more problematic, it's estimated that the US wastes 63 million tons of food every year. A large percentage of this food waste ends up in landfills where it emits harmful methane greenhouse gas emissions, while also wasting water, energy and wildlife habitat that was sacrificed to grow [wasted] food. WWF believes one way to fight food waste is to make changes in consumer-facing businesses and institutions where significant quantities of waste occur, including schools. School cafeterias are a major institutional food-service provider, serving more than 31 million meals per day to students in over 100,000 schools.
"Turning the cafeteria into a classroom allows students to immediately see and understand the impact of what they throw away, empowering them to make changes and to be tomorrow's leaders on food waste reduction," said Pete Pearson, WWF's Director of Food Waste. "We are grateful to have an amazing team of professionals across the country helping us bring this program to schools."
In 2017 and 2018, WWF conducted a pilot program in Washington, DC and engaged schools across the city to understand the best ways to introduce WWF's curriculum and begin food waste audits in schools. The program consists of lessons, activities and resources that impart the challenges and possibilities of reducing food waste by teaching students to measure what's getting tossed from their own lunch trays. Lessons are provided free of charge in this online toolkit and can be adjusted for grades 3-12.
To help teachers and administrators more easily implement this program, our team of Food Waste Warriors in Atlanta, Cincinnati, Columbus, Denver, Indianapolis, Nashville, Phoenix, Portland, Seattle are working to provide lessons and conduct food waste audits at no cost to schools. Public and private schools are both encouraged to participate.
This program is possible as a result of funding from The Kroger Co. Foundation and the US Environmental Protection Agency (EPA). A grant from the EPA Region 4 enabled the start of the Food Waste Warrior program in Atlanta. A grant from The Kroger Co. Foundation, which aligns with Kroger's Zero Hunger | Zero Waste social impact plan, is supporting the additional communities.