World Bank to Help Scale Up Renewable Energy Options in Nepal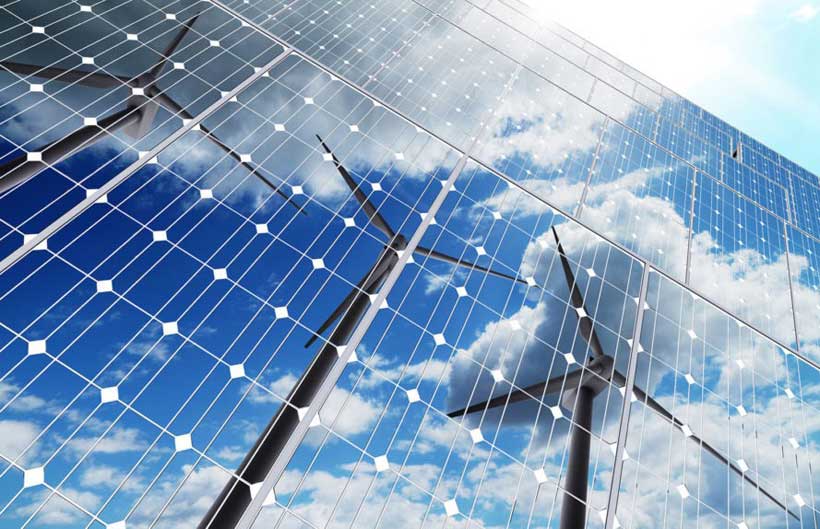 The World Bank today approved Strategic Climate Fund (SCF) Grant in the amount of $5.61 million and SCF Loan in the amount of $2 million to help Nepal diversify its energy sources to renewables. The SCF grant and credit support the Private Sector-Led Mini-Grid Energy Access Project, which aims to mobilize energy-service companies in selected regions of the country to increase capacity of renewable energy mini-grids.
"One component of the project will provide credit facility to the private sector to support renewable mini-grid sub-projects, and help this sector prosper and expand," said Subodh Adhikari, World Bank Senior Energy Specialist and Task Team Leader of the Project. "The second component will provide technical assistance to the mini-grid sector, energy-service companies and partner banks to ensure smooth and sustainable implementation," he added.
The Project is aligned to the efforts of the Government of Nepal to address barriers to private sector participation in the renewable energy mini-grid sector. The Project will aim to address these barriers by successfully demonstrating new approaches that will promote public-private partnerships (PPPs). Private entities and cooperatives will be mobilized to provide electricity services to rural areas as "energy service companies" (ESCOs). These specialized ESCOs will crowd-in the necessary technical expertise and financing capacity to develop, build, own and operate renewable mini-grid projects. They will have access to better credit terms and stronger project development support through the Project.
"This Project will tap into the vast business opportunities and technical potential for the private sector to provide more efficient and sustainable energy services in Nepal," said Faris Hadad-Zervos, World Bank Country Manager for Nepal. "It is directly linked to the Government of Nepal's effort for greater private sector management and commercial financing through public-private partnerships, and the World Bank's mission of maximizing all financial opportunities for development," he added.
The Project aims to improve the overall energy supply situation in Nepal by promoting renewable energy solutions, including the opportunities to capture private sector efficiencies through PPPs. This is consistent with the World Bank Nepal's Country Partnership Framework, that has identified unavailability of energy supply to be one of the major obstacles in investment, productivity, and livelihood opportunities. To combat this, the Project will introduce conditions to gradually shift from subsidized model to a commercial business model in mini-grids, pushing for a vibrant and long-term energy market.
While enhancing the market, the Project ultimately aims to support rural residential and nonresidential customers, who will gain access to new or improved energy services in rural areas through renewable energy mini-grids.
Georgia Boosts Investment in Energy Sector, with World Bank Support
The World Bank Board of Executive Directors approved today a US$ 62 million loan to Georgia for the Energy Supply Reliability and Financial Recovery Project, financed by the International Bank for Reconstruction and Development (IBRD).
The project aims to help increase electricity supply reliability in the western part of Georgia, ensure the financial viability of Georgia State Electrosystem (GSE), and help GSE access long-term commercial financing. This will be achieved through three components of the project: strengthening of the power transmission network, support to financial recovery of GSE and preparatory work to access capital markets, and support to GSE to raise long-term commercial financing.
"The project will increase electricity supply and prevent outages across Georgia's regions, furthermore, it will assist GSE to tap into even greater domestic and international financing resources," said Mercy Tembon, World Bank Regional Director for the South Caucasus.
"In addition to the benefits of reliable electricity supply for the country, the project will offer innovative solutions that can help GSE change its traditional model of financing and set the stage for long-term financial viability and access to capital markets," said Arthur Kochnakyan, World Bank Senior Energy Specialist and the Task Team Leader for the Project.
The Georgian power sector has undergone significant reforms over the last two decades with positive outcomes. Extensive regulatory and market reforms, focused on deregulation and privatization, have helped improve service quality in the power sector and the financial visibility of sector entities. As a result of past reforms, the power sector has gone from near complete operational and financial collapse to reliable electricity supply with sector companies in adequate financial standing. The regulatory framework is robust overall, but some challenges remain. As such, the project will help the Government address these challenges in line with its energy strategy.
This project is consistent with the World Bank's latest Country Partnership Framework 2019-2022 for Georgia, and will also help the country achieve the targets under its Nationally Determined Contribution.
ADB Private Sector Deal to Promote Solar Power in Afghanistan
The Asian Development Bank (ADB) has signed a $4 million loan with a special purpose vehicle and subsidiaries owned by the 77 Construction, Contracting, and Trading Group (77 Group), an international civil works contracting firm headquartered in Turkey, to help build a 15.1 megawatt (MW) solar power plant and promote the development of renewable energy in Afghanistan.
The borrower is Barakat Kandahar Solar Energy (BKSE), a special purpose vehicle majority owned by 77 Afghanistan, a subsidiary of 77 Group. The co-borrowers include three subsidiaries of 77 Group. The agreement was signed by Principal Investment Specialist at ADB's Private Sector Operations Department Ms. Sonali Tang, and Chairman, BKSE, and owner of 77 Group Mr. Suleyman Ciliv.
"Having a stable, sustainable, and reliable energy source is important for the growth and development prospects of Afghanistan, where power generation and access is one of the lowest in the world," said Senior Public–Private Partnership specialist at ADB's Office of Public–Private Partnerships Mr. Mohammed Azim Hashimi. "ADB's support for this important project will help provide long-term financing that is not available locally to build and operate a state-of-the-art solar power plant in Afghanistan."
"77 Group would like to thank ADB for paving the way for investors in Afghanistan by supporting the first private sector-financed independent power producer ," said 77 Group representative and project director Mr. Burak Unsal. "77 Group is keen to work with ADB on future renewable energy investment projects.''
Afghanistan ranks in the bottom 5% in terms of per capita electricity usage, with only 30% of the country's population connected to the grid in 2015. In terms of energy mix, solar power accounts for only about 1% or 3 MW of the country's total installed generation capacity. This is despite Afghanistan having about 220,000 MW of solar power generation potential. The Government of Afghanistan aims to develop the country's renewable energy generation, including solar power, so it can contribute at least 5,000 MW (40% share) to the national grid by 2032.
The Kandahar Solar Power Project will install a 15.1 MW solar photovoltaic power plant and related facilities, increasing the supply of clean power to the domestic grid in Afghanistan. The power plant will generate about 27.5 gigawatt-hours of electricity annually and avoid 8,500 tons of carbon dioxide emissions. It will also help lift the share of renewable energy in the country's total installed power generation capacity to between 4,500 MW and 5,000 MW by 2032.
ADB will also administer a $3.85 million loan from the Canadian Climate Fund for Private Sector in Asia II (CFPS II) for the project. CFPS II was established in March 2017 to support greater private sector participation in climate change mitigation and adaptation in low and lower middle-income countries in Asia and the Pacific.
IEA holds Energy Efficiency Training Week in Paris
The International Energy Agency is hosting its 11th Energy Efficiency in Emerging Economies Training Week from 20 to 24 May. More than 120 energy efficiency professionals from 40 countries have come together in Paris for the event.
The objective of the training week is to enable participants to learn from leading experts in the field and from each other, strengthening the knowledge and networks needed to meet some of today's most pressing challenges. The weeklong activities focus on the critical role of energy efficiency in mitigating growing energy demand across all sectors in the world's fastest‑growing economies.
Dr Fatih Birol, the IEA's Executive Director, kicked off the event by stressing the importance of energy efficiency as the first fuel. "Many of the challenges the world is facing today – climate change, energy security, access to electricity – can be met at a large scale only by implementing the right energy efficiency policies," he said.
Ambassadors from Brazil, Switzerland and the United Kingdom joined Dr Birol in the open plenary session to share their experiences and support for the training week. His Excellency, Mr. Carlos Márcio Cozendey, Ambassador and Delegate of Brazil to International Economic Organisations in Paris, commended the opportunity that the training week presents. "Energy efficiency will remain very important in Brazil, and international cooperation through the IEA and bilateral cooperation with different countries will be an important part of that," he said.
Participants are engaged in one of five parallel courses, which focus on energy efficiency in buildings, industry, appliances and equipment, cities, and indicators and evaluation. Experts from the IEA are guiding participants through an interactive agenda, with lectures, discussions, practical exercises, site visits and group activities.
The IEA will host its first Energy Efficiency Training Week for Africa later this year and a specialised training programme on green buildings in Singapore from 16 to 18 July. Please keep an eye on our website for registration opening dates.